Sparkling Korea + Jeju + Udo Island | Korea Premium Selection By KTO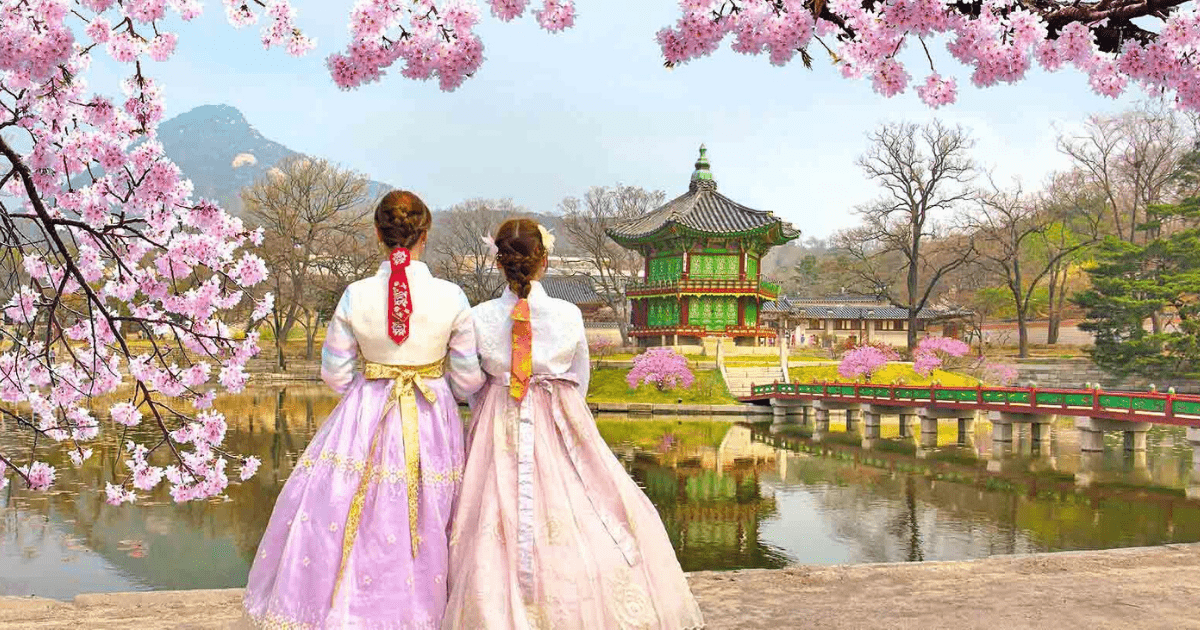 Travel Package by Apple Vacations and Conventions
From RM5,299 / person
---
Overview
Day 1: Kuala Lumpur / Incheon
Assemble in KL International Airport for flight to Korea.
Day 2: Incheon - Gimpo Airport - Jeju Island
- Gyeongbok Palace - It is the most beautiful, and still remain the largest of all five palaces in Korea. ※Closed every Tuesday
- The War Memorial of Korea - The War Memorial of Korea, located in Yongsan-gu, Seoul, exhibits and preserve materials related to the Korean War and serves as national moral educational venue.
- Dongmun Seafood Market
Day 3: Jeju Island / Udo Island
- Udo Island (Includes Ferry & Private Transfer in Udo Island) - A land that contains fertile soil, abundant schools of fish, and scenic sights; local heritages as well as natural attractions abound on the island, making it a miniature Jeju Island.
- Black Sand Beach (Geommeollae Beach): A very small beach spanning only about 100m in total length, the beach is filled with black sand.
- Udo Peak -
- Pass by Seobinbaeksa Beach: The color of the sparkling blue sea changes in the morning and in the afternoon mysteriously.
- Daheeyeon Garden - (Includes 30 Min DIY organic green tea footbath and one cup of coffee or green tea or green tea ice cream per person) A major tea farm on Jeju Island, which has the best conditions for growing great tea in a natural environment.
- Sumokwon Theme Park - (Includes Ice Museum + 3D Art Gallery + 5D illusion Theatre) An indoor museum and theme park that houses the Jeju Ice Museum, the bucket List 30 Art Trickeye Museum, and the 5D Fantasy world.
- Nanta Show - Since October 1997 and it is the most popular show ever in Korea. It also has achieved outstanding international success having performed on a roadway and toured around the US and the rest of the world.
Day 4: Jeju Island Gimpo Airport - Pyeongchang
- Korea Folk Village Hanbok Touring - Korean Folk Village introduces traditional culture from the late Joseon period to both local and international visitors through cultural classes experience, shaman faith, seasonal customs and others. ※Includes hanbok and ladies headpiece only.
-Sky Ranch (Includes Tractor riding + DIY feeding sheep experience) - Asia's largest green pasture, this vast meadow is where milking cows feed on the fresh, clean grass. The view from the 1,470 m high plateau is remarkable as well.
Day 5: Pyeongchang - Samcheok
- Chuam Chotdae Bawi @ Chuam Candle Rock - One of Korea's most famous tourist attractions. The beautifully formed rock towers high into the sky and resembles a candlestick, from which it gets its name. "Chotdae" is Korean for "candle," while "bawi" means "rock"; quite literally "candle rock."
- Samcheok Ocean Rail Bike (4 person one bike) - A 5.4km rail that lies against a splendid backdrop of East Sea. Along the rail are Gungchon and Yonghwa stations as rest stops, an observatory lounge, an ocean tunnel, and many more attractions.
- Santorini Garden
Day 6: Samcheok - Seoul
- Lotte World (Includes Admission + Unlimited Ride) - An indoor theme park filled with thrilling rides, an ice rink and variety of performance and folk museums.
- Lotte World Mall
- Just KPOP - Just KPOP is an entertainment restaurant where visitors can enjoy a variety of Korean culture and content involving music, performances, and food. Operating as a brunch café and deli in the day, this venue transforms into an entertainment restaurant and offer live shows at night. Whether it's music, performances, or food, Just KPOP has something for everyone to enjoy.
Day 7: Seoul
- Compulsory Shopping Stops - Ginseng Outlet, Healthy Liver Shop, Cosmetic Duty Free
- Beauty Academy (Skin Care Lesson)
- Dongdaemun
- Myeongdong
Day 8: Seoul - Incheon / Kuala Lumpur
Local Products & Souvenir Store. Proceed to airport for your flight back home with unforgettable memories
---