Top 8 Attractions in Ampang (2024)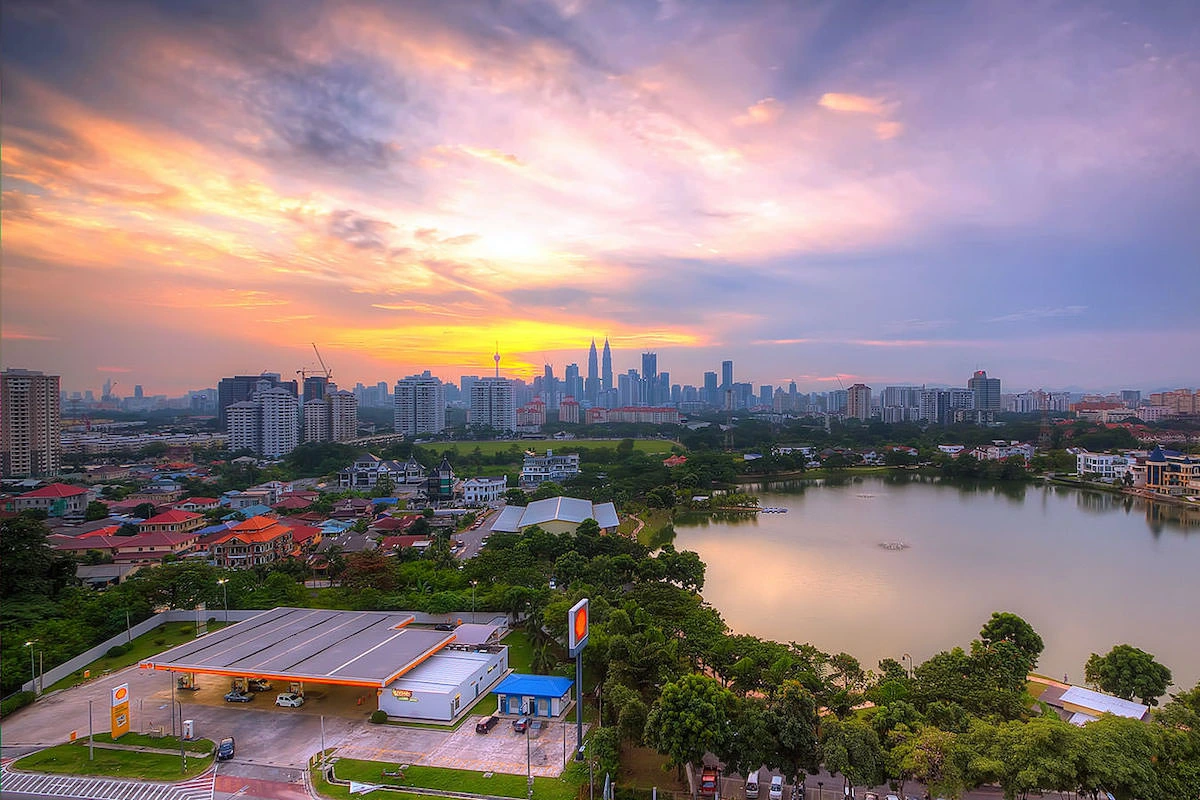 Ampang, a populated city in Selangor, is located on the eastern side of Kuala Lumpur, just outside KL's commercial, entertainment and shopping hub. Not only will you find large shopping malls over here, such as Great Eastern Mall, but there are also many Korean restaurants here as a sizeable Korean population is staying here. With so many places to visit, here are some of the top attractions in Ampang you should not miss.
1. National Zoo of Malaysia (Zoo Negara Malaysia)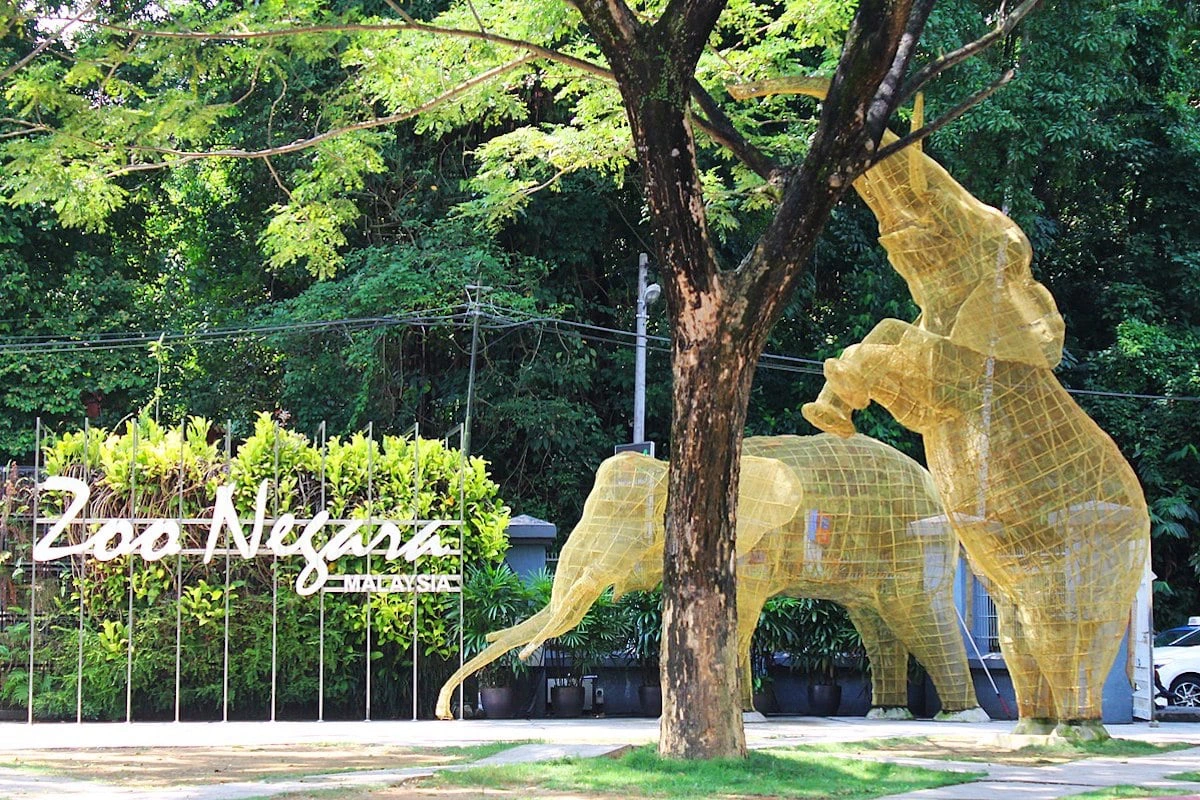 On the 14th of November 1963, the Malaysian Zoological Society established the first local zoo for Malaysians, and since then, it has become the most prominent zoo in Malaysia. You should not miss this Ampang attraction with over 5,137 mammals, birds, and reptile specimens. Sprawled across 110 acres of land, it is best to come here early as you most likely need the whole day to appreciate everything the zoo offers, especially when it opens at 9 AM and closes at 5 PM.
Not only can you view all kinds of animals here, but you can also explore the 17 exhibits of the zoo, like the Giant Panda Conservation Centre and Butterfly Centre. Did you know that you can also hold events here? Imagine getting married here; that certainly would be a day to remember! To get here, you can opt to drive or take public transport, though it is more convenient to take the first option. If you go as a group, you can easily split the cost of the ride.
2. Ampang Recreational Forest (Taman Rimba Ampang)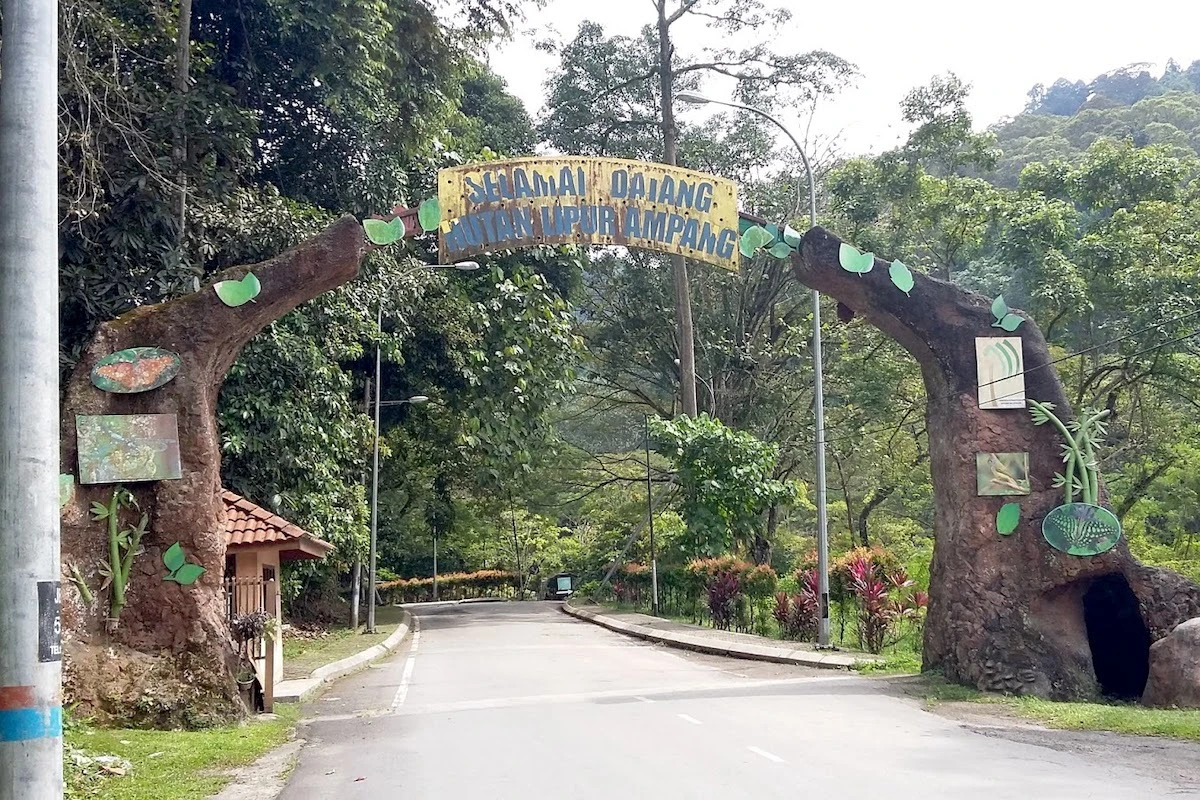 Half an hour out of the city, the Ampang Recreational Forest, or Taman Rimba Ampang, is one of the last remaining areas with natural vegetation, making it a great place to enjoy nature away from the hustle and bustle of the city. Open from 8 AM to 5 PM, this green oasis allows you to do plenty of activities to keep you entertained throughout your visit, such as swimming, picnicking, and trekking.
It's also one of the few attractions in Ampang where you can see Malaysian wildlife up close and home to all kinds of trees and plants native to Malaysia, like the rain tree and the coconut plant. There are also many other attractions such as waterfalls, caves, and wildlife like monkeys and snakes.
3. Saga Hill Trail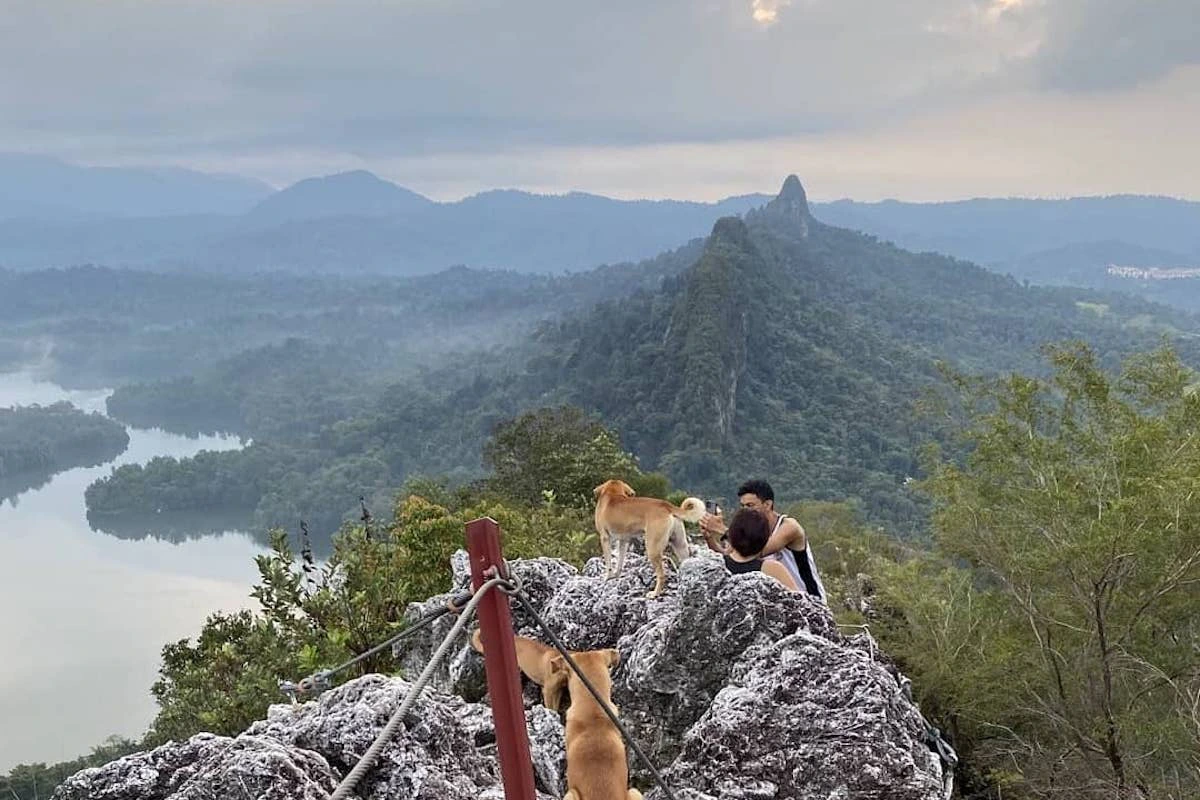 The Saga Hill Trail is a hill of many stories, besides being a natural getaway for nature lovers. Located about half an hour away from Kuala Lumpur city centre, you can come and explore nature's beauty from the trails. The trail begins from the base camp and slithers through various terrains that are rocky, muddy, or wet and is generally suitable for amateur hikers with zero hiking experience.
At the top of this hill, you will find an open space to rest with a makeshift cooking area. Imagine a hearty meal after a challenging hike; what a great way to work out and spend time with family and friends! While the trail can be accessed at any time, it is essential not to forget to invest in a pair of good hiking shoes and avoid going to this Ampang attraction on the weekends as it is more crowded than on the weekdays.
4. The Garage KL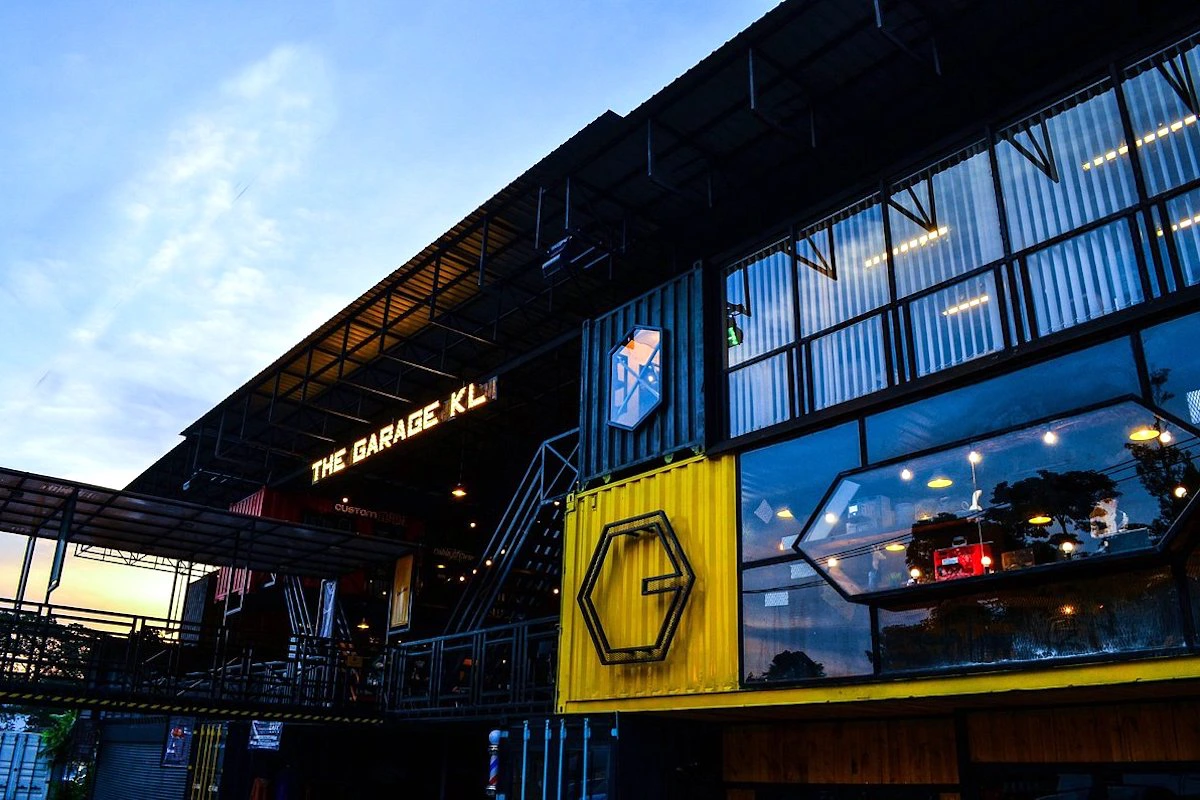 While there are so many exciting attractions in Ampang for you to visit, you should still spend some time checking out The Garage KL, an edgy space that breathes the essence of art and culture. There are so many things you can do here within one area, besides having all kinds of events and programmes to enjoy. One example is the free workshops where you can learn anything from painting to Photoshopping! Furthermore, they feature local artists every month in the galleries.
If you get hungry from all that fun, you can fill your tummies here too. With its exposed brick walls and cement floors, The Garage KL is also a restaurant designed with an industrial twist; a food truck converted into a kitchen. You can get reasonably priced burgers, pizzas, and even gluten-free bread for those who are more health-conscious. Oh, did we mention that you can also come here for a quick haircut?
5. Taman TAR Wildlife Sanctuary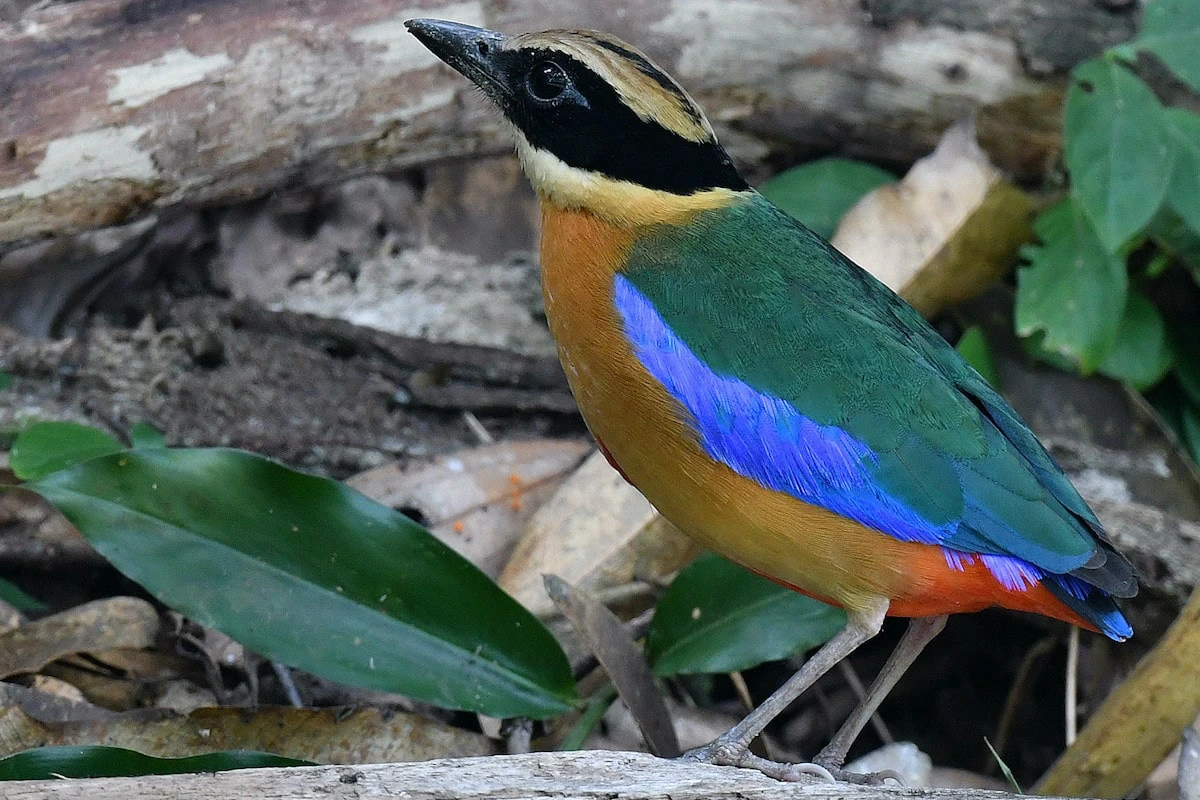 Taman TAR Wildlife Sanctuary, another one of the most popular attractions in Ampang, is a 142-acre wildlife sanctuary that hosts many endangered animals like the Sumatran Tiger, Malayan Tapir, and the Oriental Small-clawed Otter that have been forcibly displaced due to development or natural disasters. Besides visiting these rare creatures, you can also hike the trails here to go to different sections of the forest. You will also see an artificial lake that plays a crucial role in preserving Malaysia's biodiversity.
6. Kembara Hill (Bukit Kembara)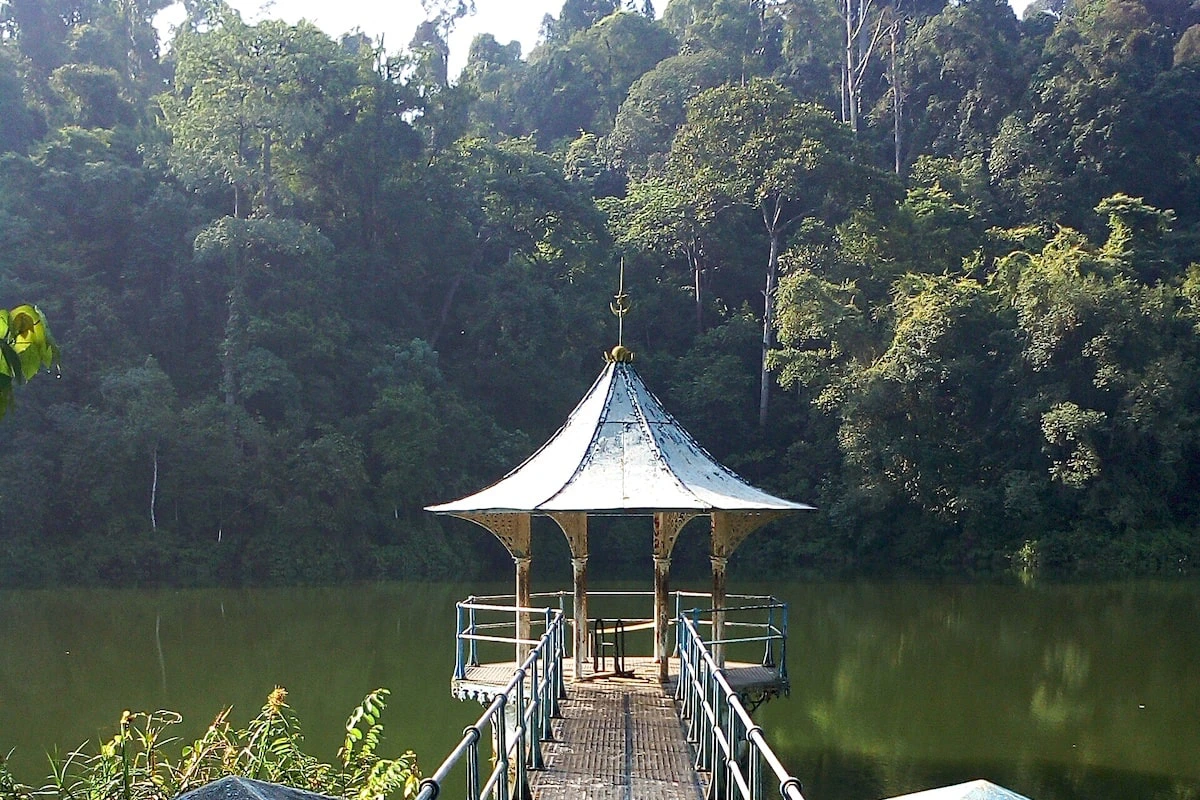 Located in the eastern outskirts of Kuala Lumpur, specifically between Ampang and Cheras, this hidden 272-metres above sea level gem is another excellent Ampang attraction to explore and hike. With several hiking trails surrounding the park, visitors can come hike and admire the well-maintained surroundings. Don't worry about getting lost, as house pipes mark the stretches of trails. But you may need some trekking stick to support yourself, as it can be pretty steep.
Aside from hiking, visitors can swim under one of the magnificent waterfalls or take pictures on the cliffside platforms. Since it is a two-hour drive from Kuala Lumpur city centre, you may need to plan your time accordingly, as you will most likely spend a few hours here.
7. Kemensah Valley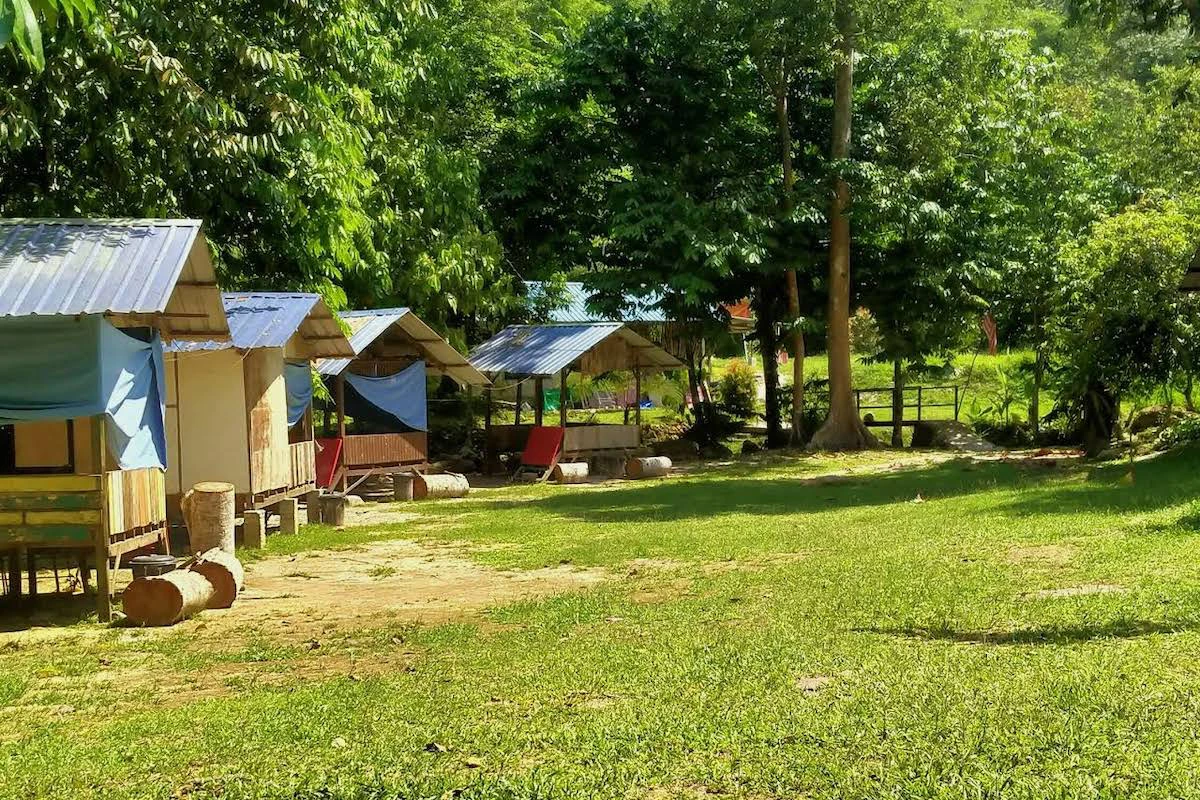 Kemensah Valley is a small recreational valley located just 30 minutes from Kuala Lumpur city centre. This valley is sufficient if you ever want to escape the concrete jungle. When it is less humid in the morning, you can bask in the flourishing green paradise and breathe fresh and crisp air here. Such a perfect getaway for nature lovers, hikers, or anyone tired of just strolling around malls on the weekends.
Furthermore, people often come here to camp because it has a decent camping site with tent rentals and basic facilities. But if camping is not your thing, you can also fish in the massive fishpond nearby. If you still need another reason to visit this place, you should know that it is located near Zoo Negara and is open on a 24-hour basis.
8. Ampang Hill (Bukit Ampang)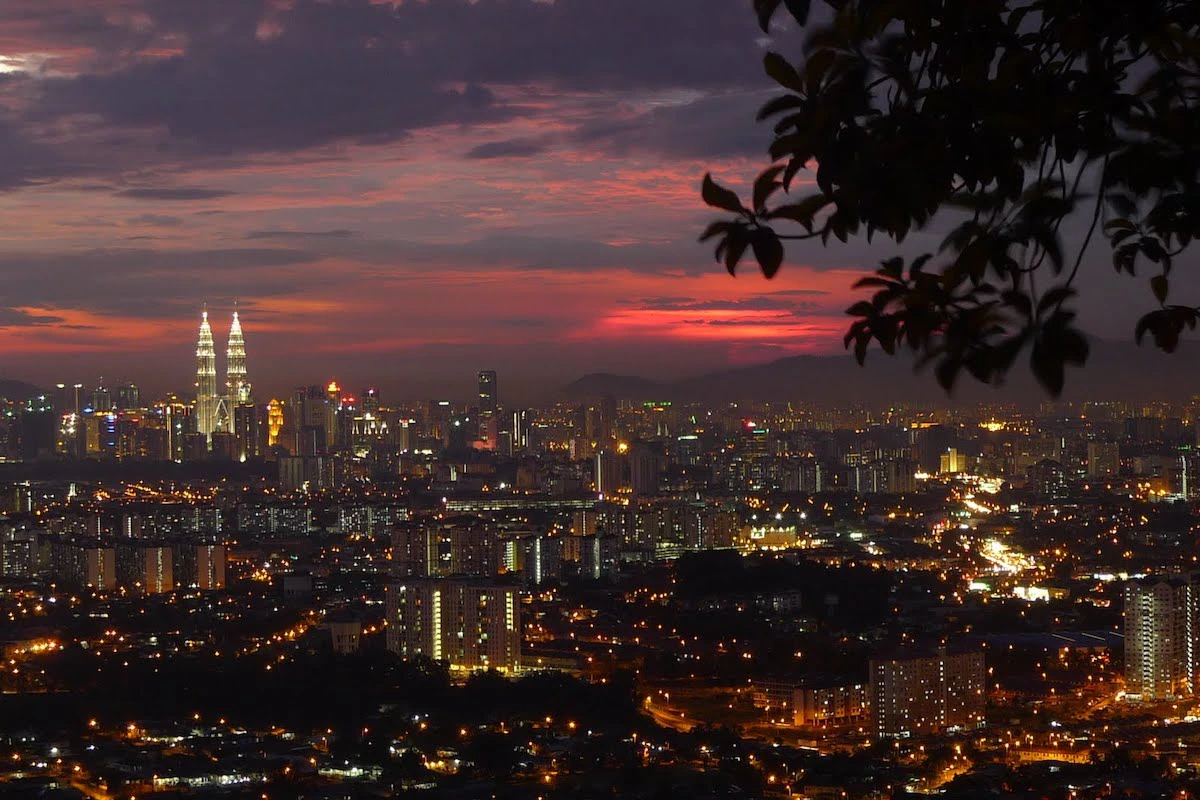 If you are looking for a spot with a breathtaking city view, you should head to Ampang Lookout Point on Ampang Hill. As one of the most popular attractions in Ampang, you can expect this place to get quite crowded, especially during the evenings when you watch the sunset over Kuala Lumpur city, with all the famous landmarks such as Petronas Twin Towers and KL Tower. If you are hungry, you can enjoy a delicious dinner with an authentic Malaysian experience in one of the stalls here while enjoying the killer view.
While Ampang might not be the first place you think of when planning your trip, you should not miss out on this natural gem within Malaysia's metropolitan city. With so many attractions in Ampang to visit and delicious food to eat, you can ensure your trip here will be a worthwhile experience.