Top 7 Attractions in Bayan Lepas (2024)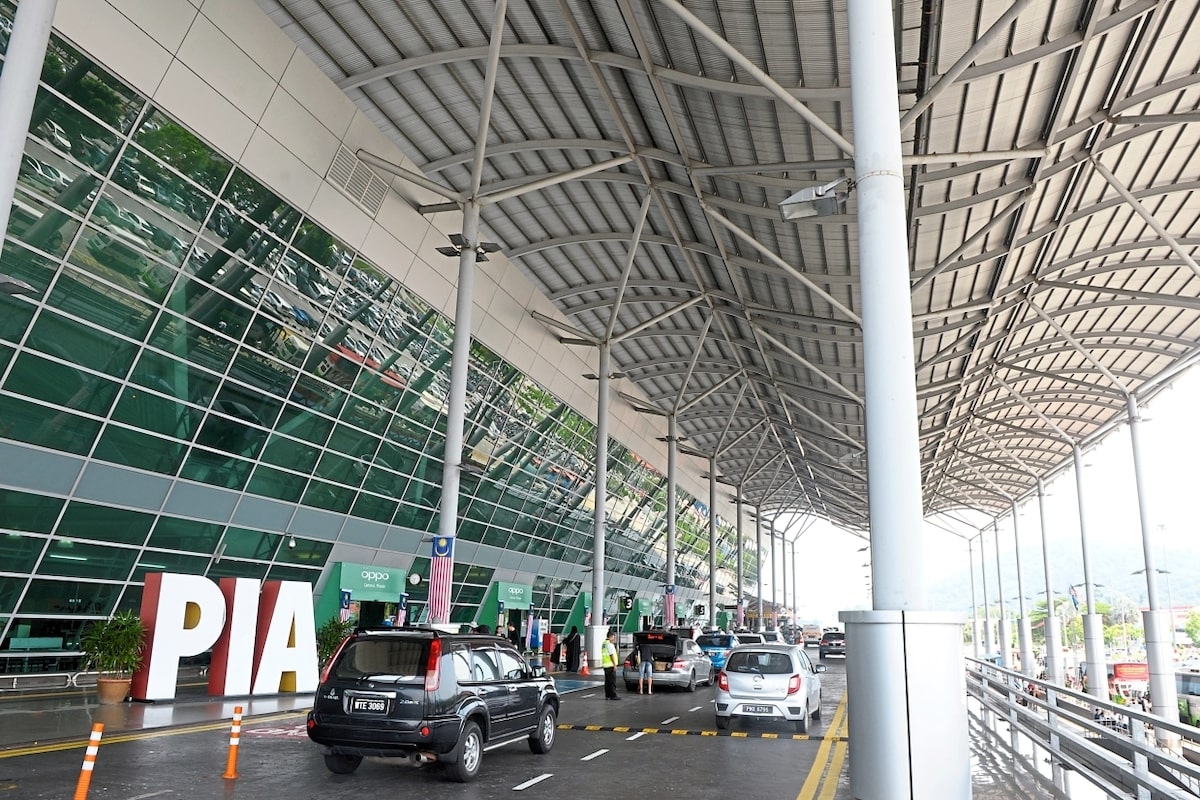 Bayan Lepas is a town located at the southeastern tip of Penang Island in Malaysia. It is home to the Penang International Airport and Free Industrial Zone, also known as the Silicon Valley of the east. If you plan a trip to this town, below are some of the attractions in Bayan Lepas you should check out.
1. Penang Aquarium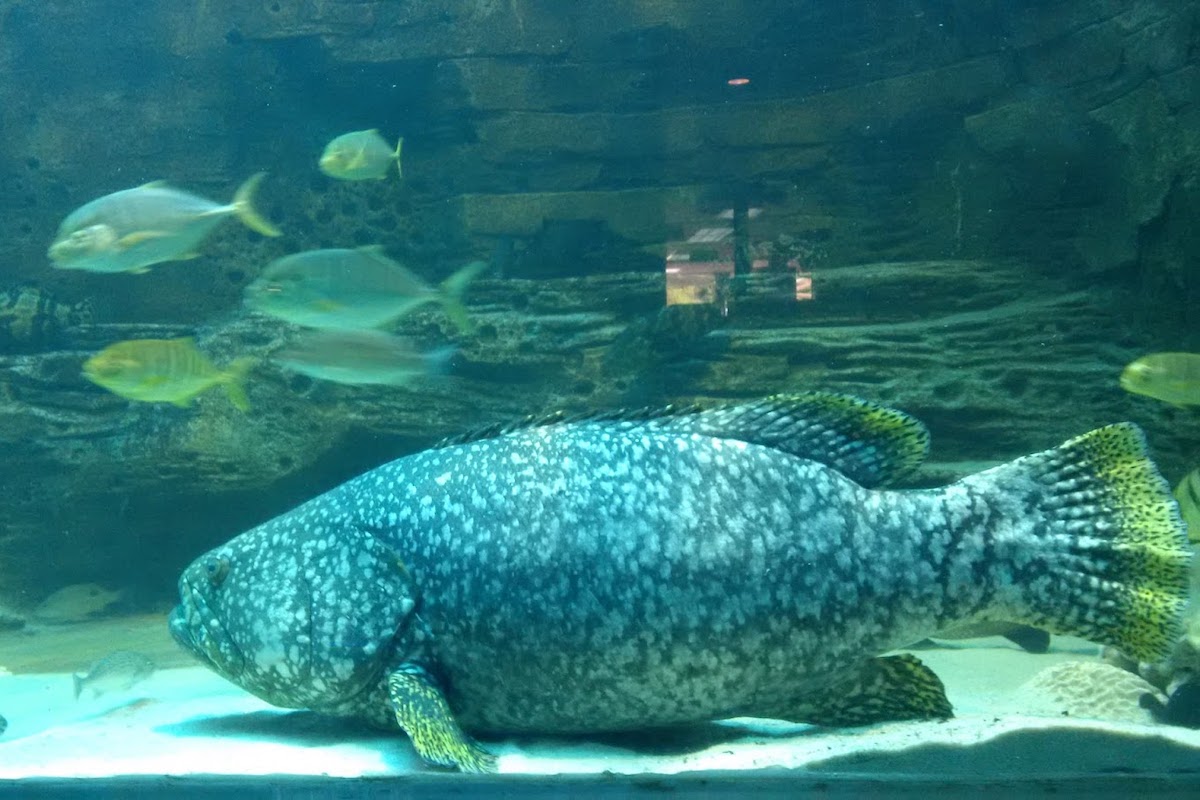 The Fisheries Research Institute Aquarium, also known as the Penang Aquarium, is a world of marine wonders. In its darkened aquarium area, which houses 25 fish tanks, you may see exotic species such as the moray eel, lionfish, and giant catfish. An open-air garden adjacent to the indoor aquarium houses a koi and carp pond, a turtle pool, and other tanks with invertebrates like starfish and anemones, making this one of the popular attractions in Bayan Lepas among families.
2. Snake Temple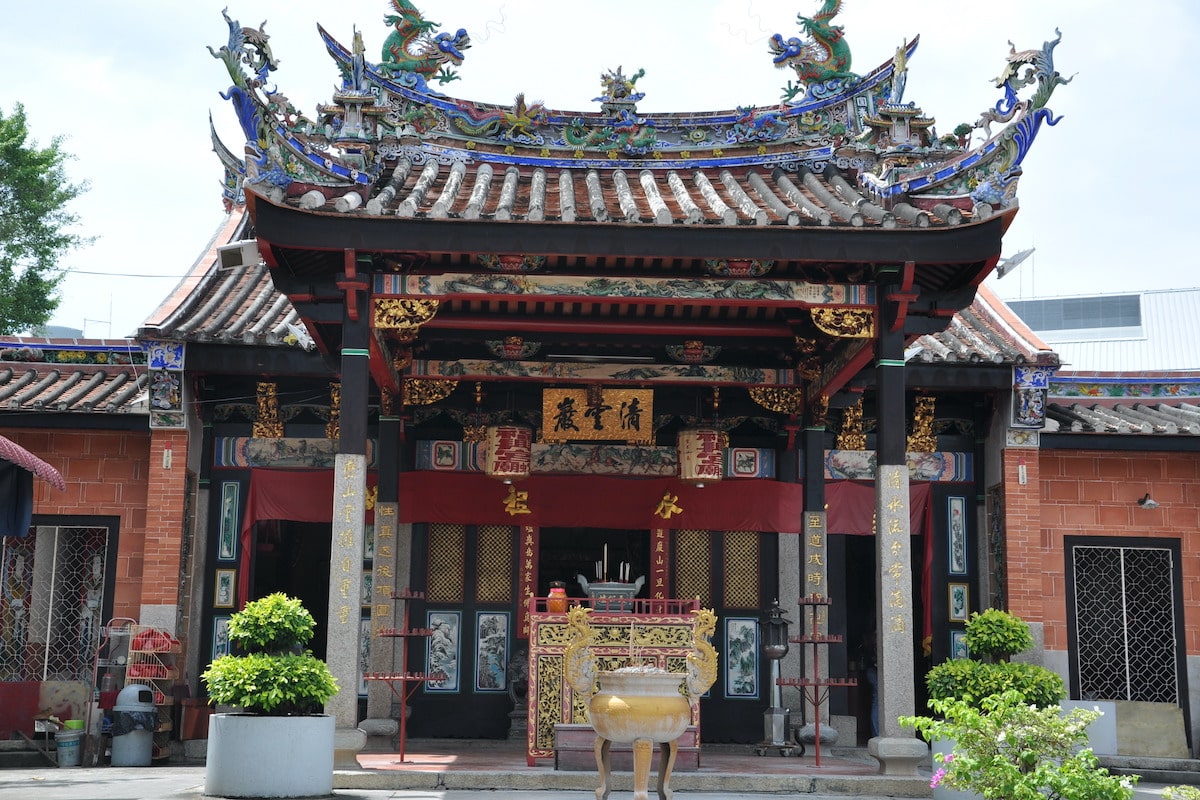 The Penang Snake Temple is near Sungai Kluang, about three kilometres from the airport. Though the temple was built to honour Chor Soo Kong, a Buddhist priest and healer, the snakes from the surrounding areas started moving into the temple upon its completion, hence the name. Furthermore, while snakes are often associated with danger, you will be glad to know that this Bayan Lepas attraction is peaceful and safe.
While it is difficult to estimate the exact number of snakes that live on the temple grounds, the temple's snake population is known to be reduced due to increased construction. However, you still see lots of them during festivals when offerings are made. They will usually lay around during the day after the festival to digest the offerings that they consume.
3. Penang War Museum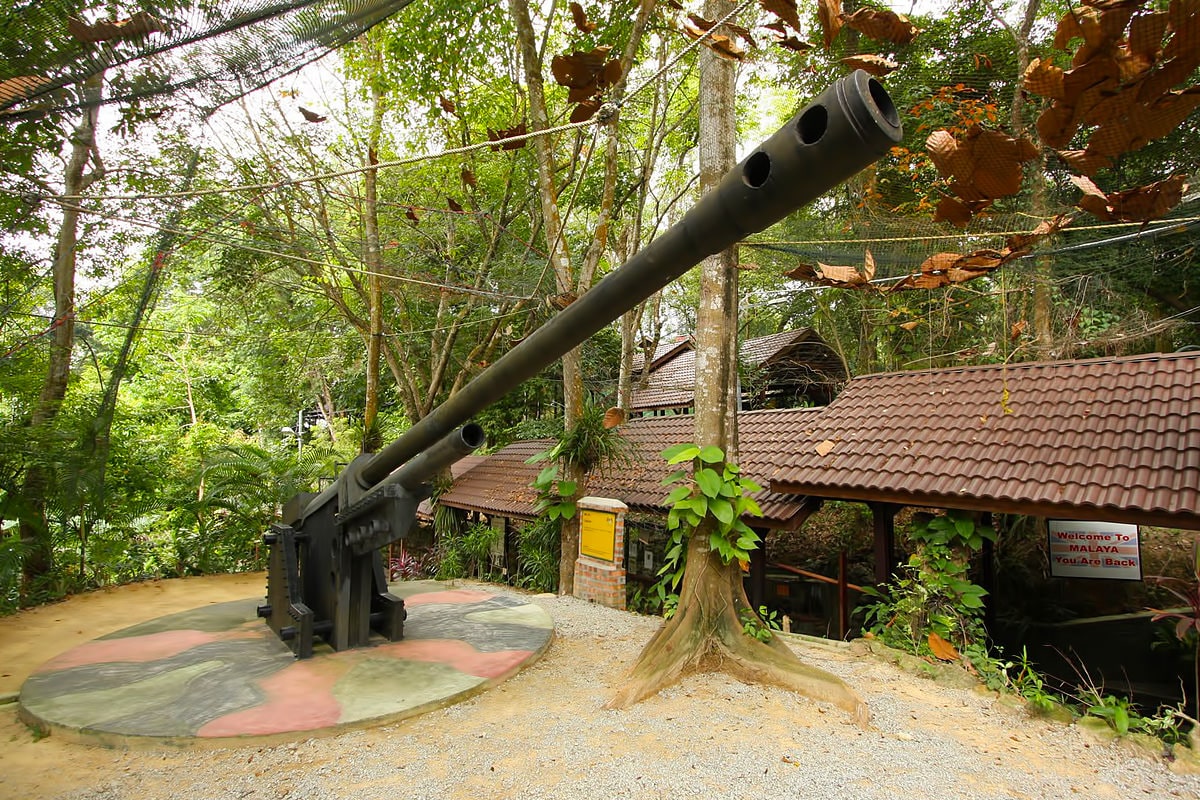 The history of the Penang War Museum can be traced back to the 1930s when the British built a fort in Bukit Batu Maung. The fort, located on the route to Teluk Kumbar on Penang's southern coast, was built as part of a strategy to secure the island against foreign invasion and is now a restored citadel. Following its completion, it was guarded by British, Sikh, and Malay forces. It was left abandoned for close to 60 years before it was rebuilt and opened to the public. Today, it serves as a public museum and is regarded as one of the most significant historical attractions in Bayan Lepas.
Among the things that you can find in this 20-acre museum includes historical artefacts such as cannons, as well as military tunnels and munitions bunkers that are nine metres down. Some of these tunnels were initially used as submarine accessways, and getting through these passages sometimes necessitates walking or even crawling through tiny and cramped areas. On a side note, plenty of signposts lead you through this eerie and significant museum.
4. Queensbay Mall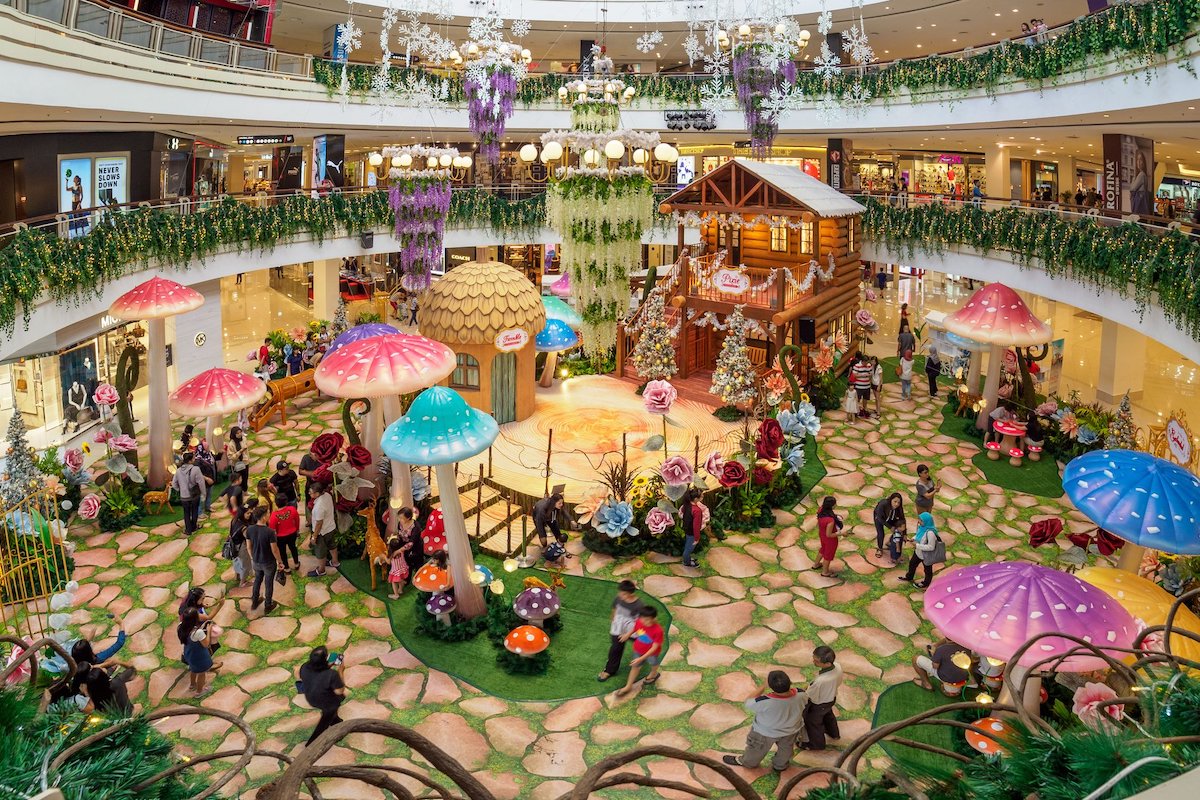 The Queensbay Mall first opened its doors on 1 December 2006 and is one of the most prominent and contemporary attractions in Bayan Lepas at 2.5 million square feet. It is just minutes from the Penang Bridge, amid a 73-acre waterfront development.
With five levels of retail, it is the most popular shopping location for locals and tourists in Penang. The mall layout spans 500 metres and provides excellent sight of the shop façade, merchandising displays, and a well-planned mix of shops. The general interior design and lighting are intended to provide a welcoming and secure shopping atmosphere for the entire family. The facility and amenity signage are also precisely constructed to improve the shoppers' convenience and comfort.
In addition to the shops, there is an integrated entertainment zone on the third level, which offers visitors various entertainment and leisure activities ranging from cinema to roller skating. With a centralised location where one can shop, play, relax, socialise, and be entertained, this shopping mall is an international standard "family lifestyle mall" that appeals to anyone looking for an excellent place to spend the weekends.
5. Danai Spa @ Eastin Hotel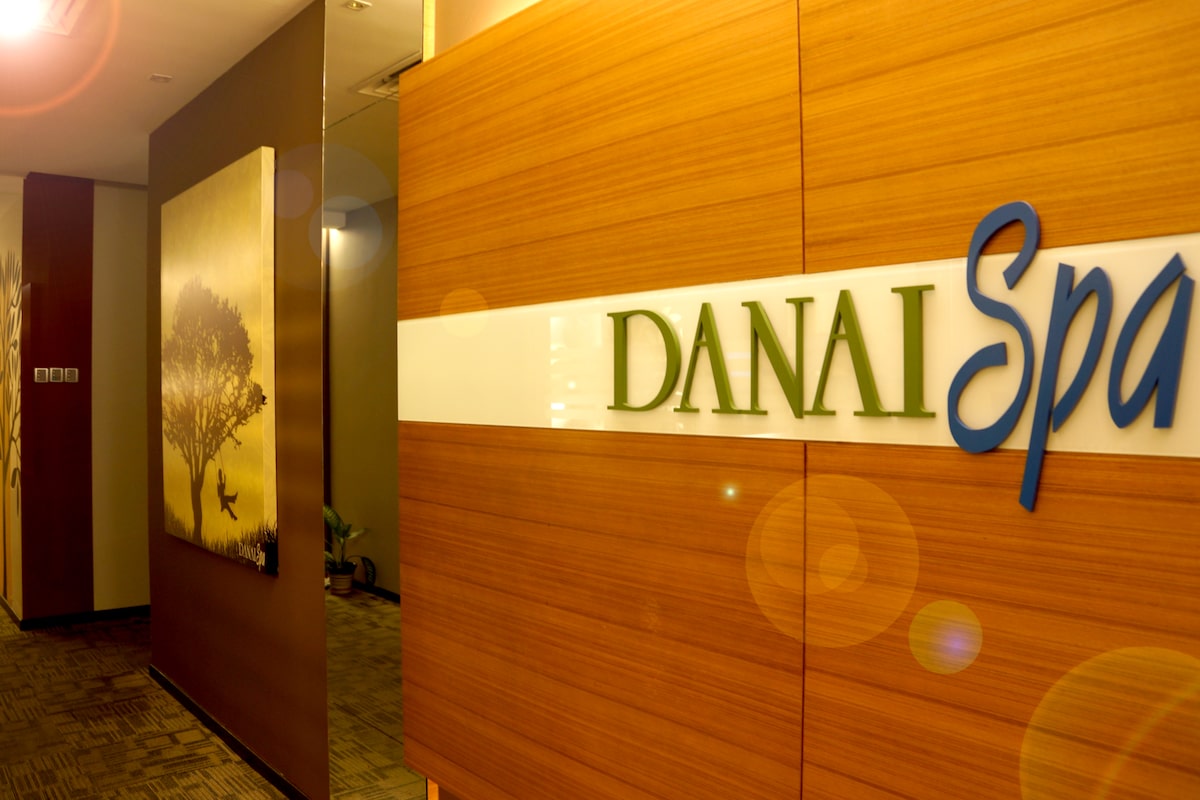 Danai Spa is the place to be if you want a quiet and peaceful place. With outlets in Kuala Lumpur and Penang, you can expect exceptional service and incredible spa treatment abilities representing the pinnacle of relaxation, rejuvenation, and restoration in this award-winning haven.
With various services in the rooms that provide solitude and pampering, complete with its full-sized Jacuzzis or bathtubs, shower facilities, and lavatories, this is the perfect one-stop-shop for all your beauty and wellness requirements. A spa night in one of the most tranquil attractions in Bayan Lepas will improve your mood and keep you feeling rejuvenated and ready for more adventures after a long day of walking and sightseeing.
6. Penang Bridge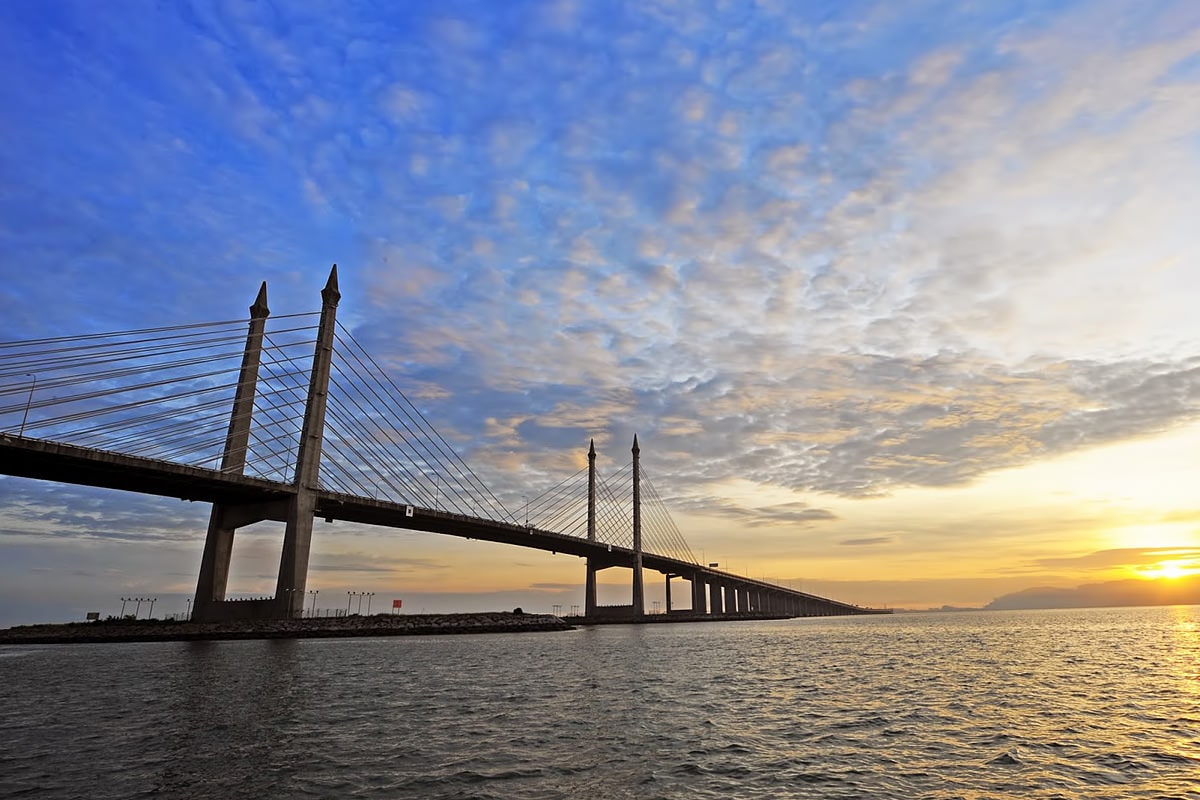 This bridge isn't just a mere connecting route from the mainland to the island, but it is one of the most iconic attractions in Penang which can also be seen in the state flag. This 13.5 kilometre bridge is such a beauty with its suspension wires holding onto the two peaks of the bridge. Though there are two ways you can choose to enter into the Penang Island, this is the recommended way for you to see the bridge up close.
7. Jerejak Island Resort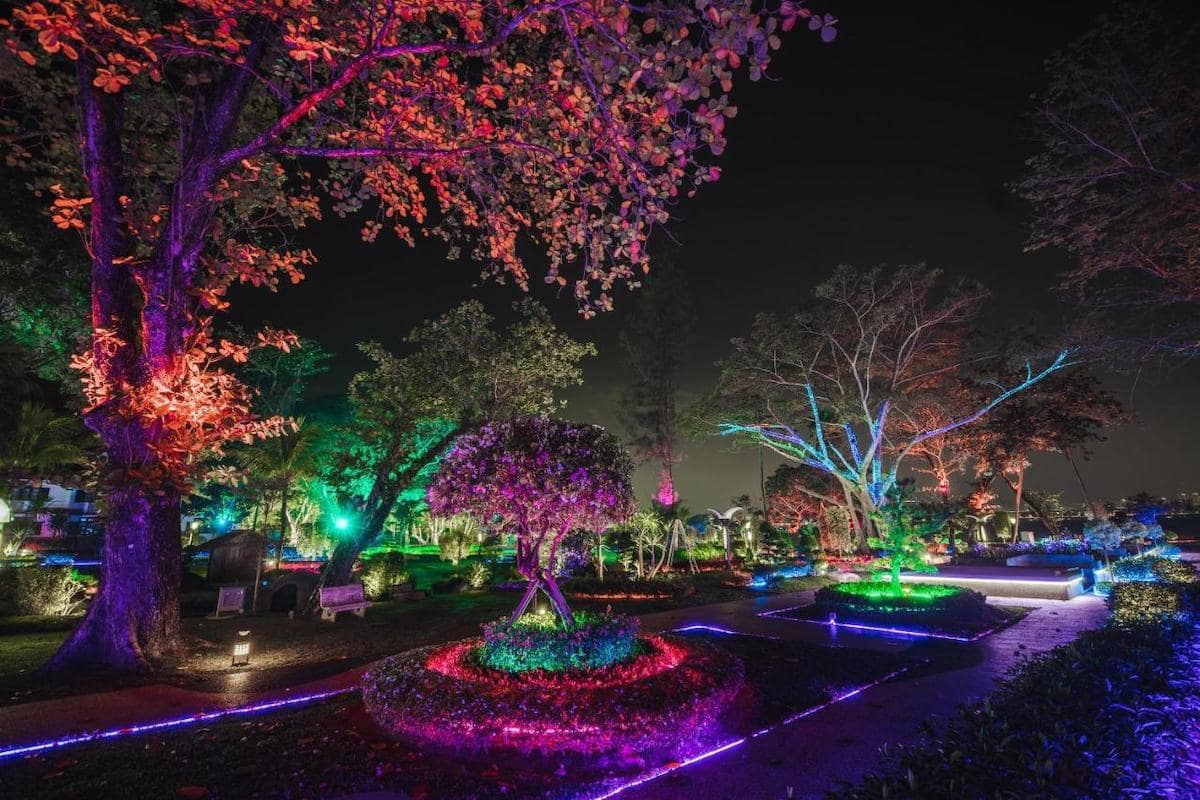 A place that was previously inaccessible to the public is now home to Jerejak Island Resort, which opens its doors to hotel guests and the public to explore the island. Just a short boat ride away, you will reach this paradise that is surrounded by tall coconut trees along the soft white sandy beach. Come here for a quick getaway and soak your stress away in the blue sea waters.
While this town might not be at the top of your list of places to visit, the many attractions in Bayan Lepas here are not to be missed. From the Penang War Museum for historical lovers to Queensbay Mall for shoppers, the many noteworthy sights here will ensure that your trip here will be worthwhile.