Top 7 Attractions in Pekan (2024)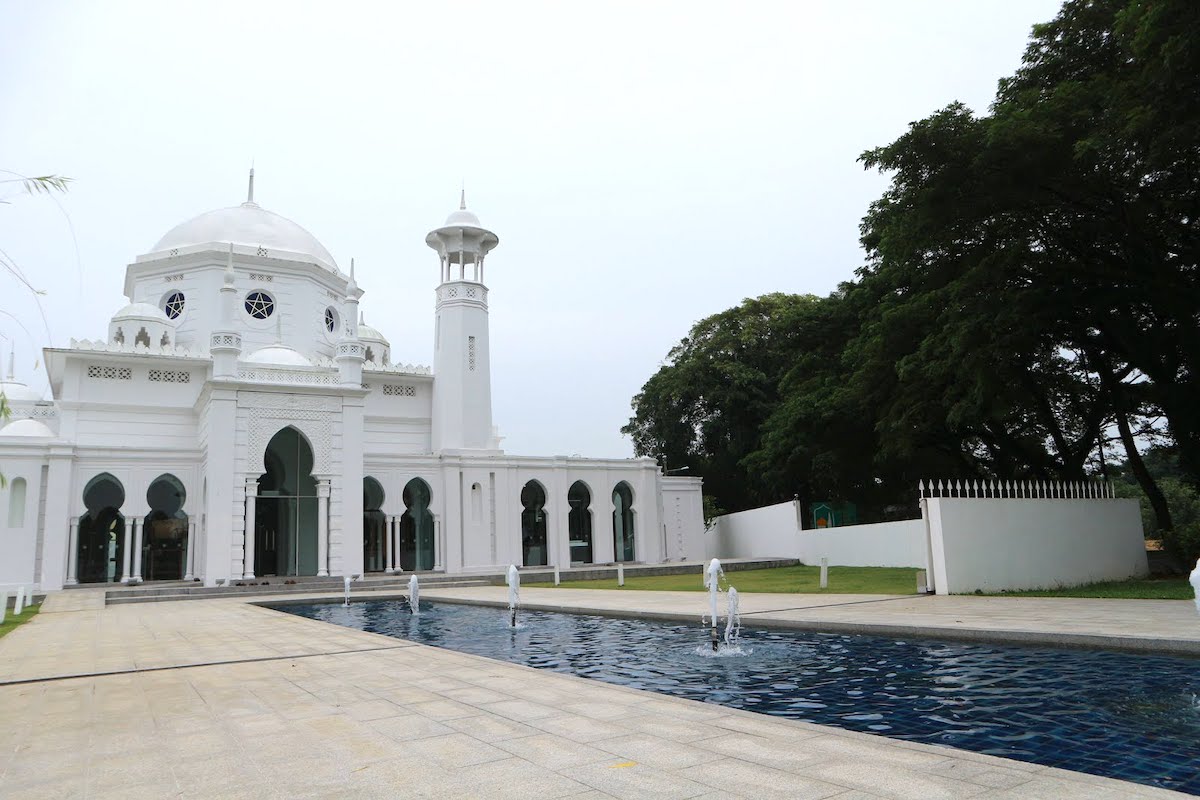 Pekan's history began in the late 18th century when Penghulu Abdullah bin Mohammad, popularly known as Nakhoda Intan, built a new settlement at the mouth of the Bertam river. As time passed, Pekan, Pahang grew into a small town that eventually became the first capital of Pahang after being separated from the Johor Empire following Sultan Tengku Ali's decision to cede his territory to form the Pahang Sultanate in 1757. With so much history in this town, here are some of the top attractions in Pekan you should visit.
1. Sultan Abu Bakar Museum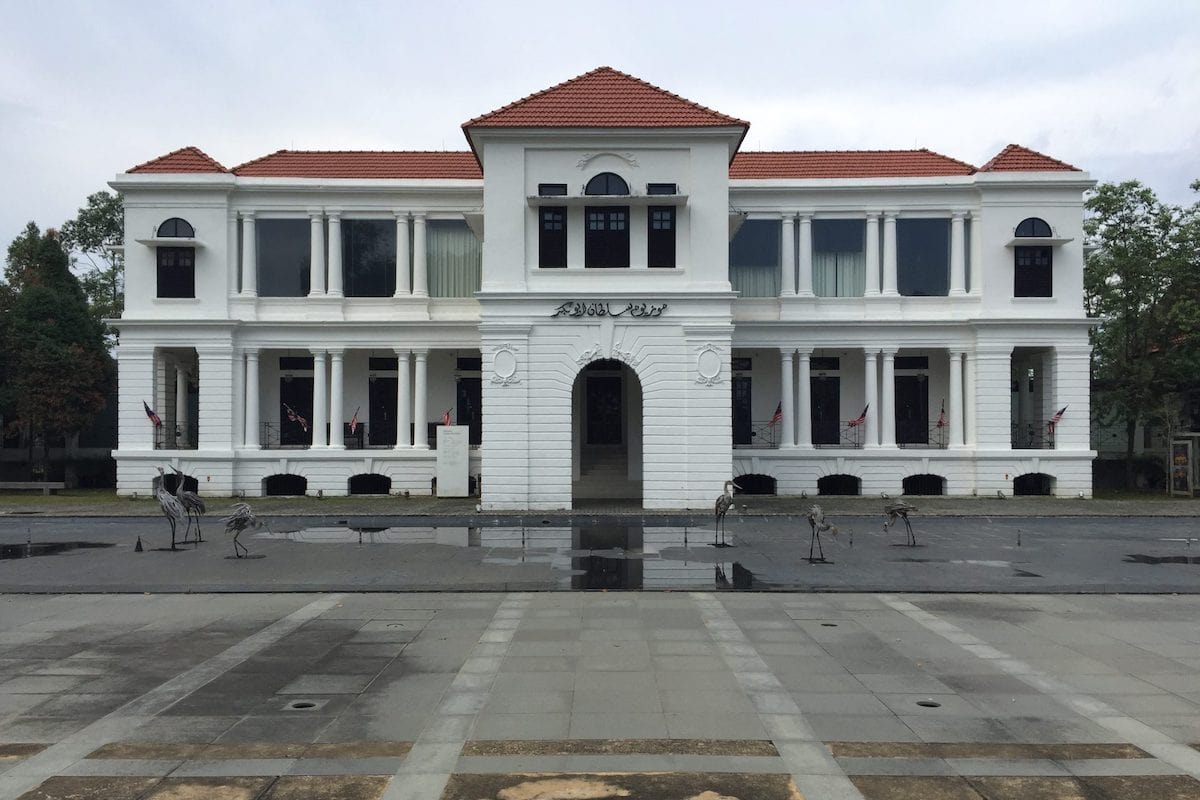 One of the first attractions in Pekan you should visit is the Sultan Abu Bakar Museum. The Sultan Abu Bakar Museum was built to represent the unique history, culture, and tradition of the Pahang people. It is designed in a shape that looks like an elephant, an animal known for representing strength and power and depicts the name and origin of this town, Pekan.
The museum also serves as a collection centre to gather relics representing Pahang's contributions to Malaysia's development. Its two wings and archive building contain collections from various aspects such as Islamic studies, customs and traditions, agriculture, industry, and social sciences.
2. Watercraft Gallery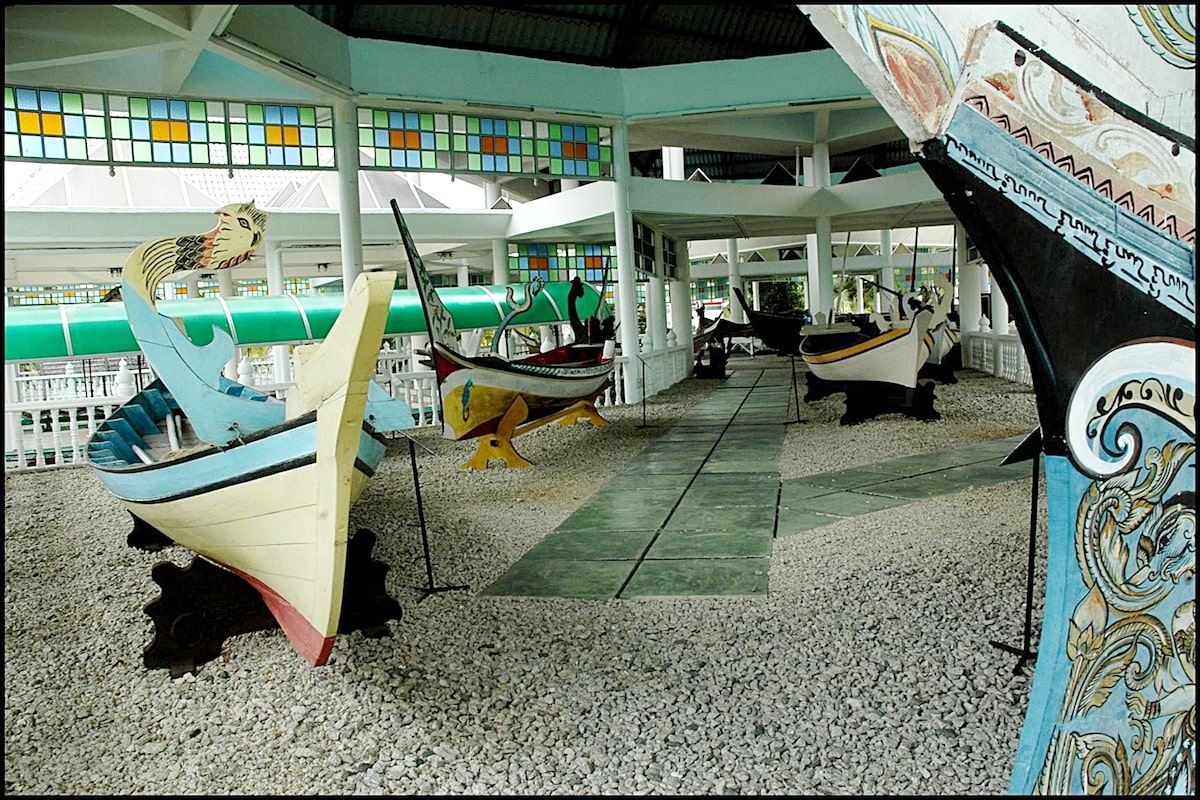 Another one of the many historical attractions in Pekan you should visit is the Watercraft Gallery, where watercraft of various shapes and functions can be found here. The gallery was built in 2000 according to the desire of Sultan Ahmad Shah, who had planned to preserve watercraft that was slowly disappearing from Pahang's rivers. The collection of more than 100 artefacts to date never fails to pique visitors' interest.
3. Silk Weaving Gallery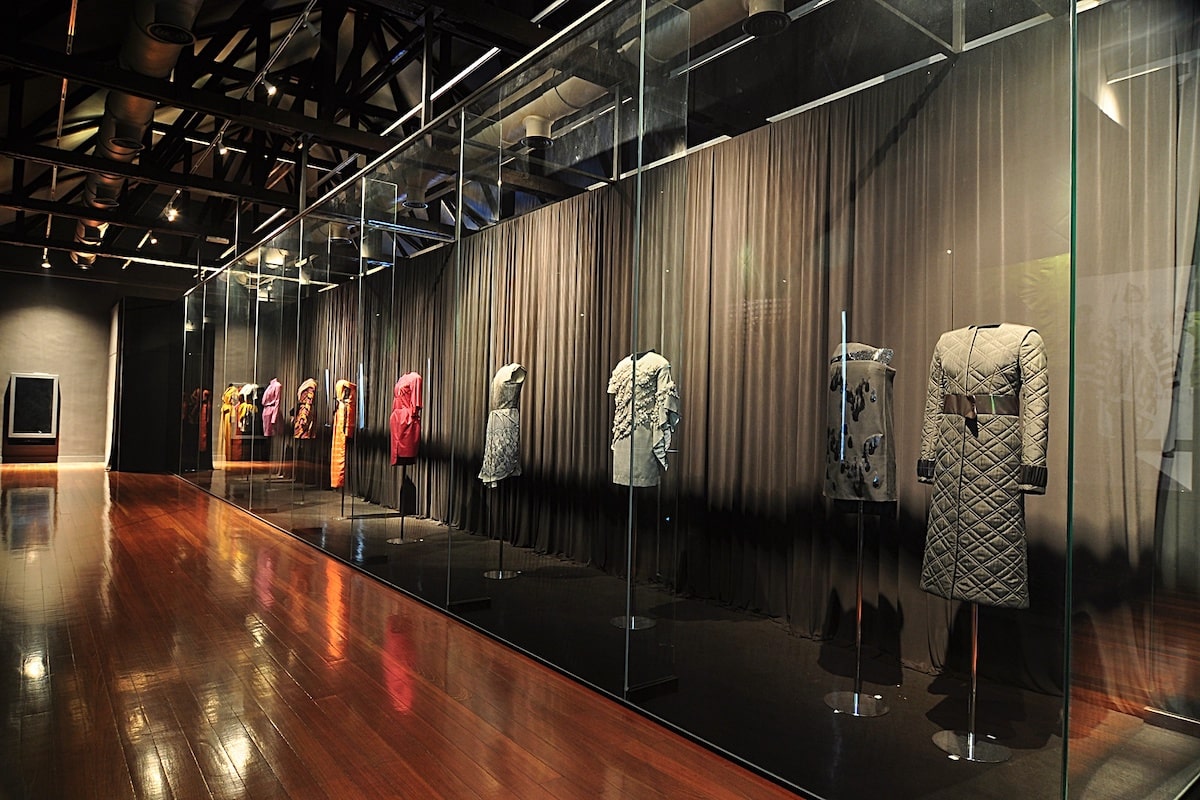 If you are looking for quality fabrics originating from Pekan, you should arrange for a visit to this gallery. The Silk Weaving Gallery has been around for over 200 years, and the knowledge of the craft has been passed down for generations. A wide range of silk products characterised by a checkered pattern that is arranged so that its colour sequence can be changed intermittently from the thread can be found here.
The unique design is due to the Pekan weaving technique, which requires the silk to be waxed before being woven into cloth using handlooms. This weaving technique is rarely found in other parts of the world except for China, Vietnam, and certain provinces in Indonesia.
4. Sultan Abu Bakar Palace (Istana Sultan Abu Bakar)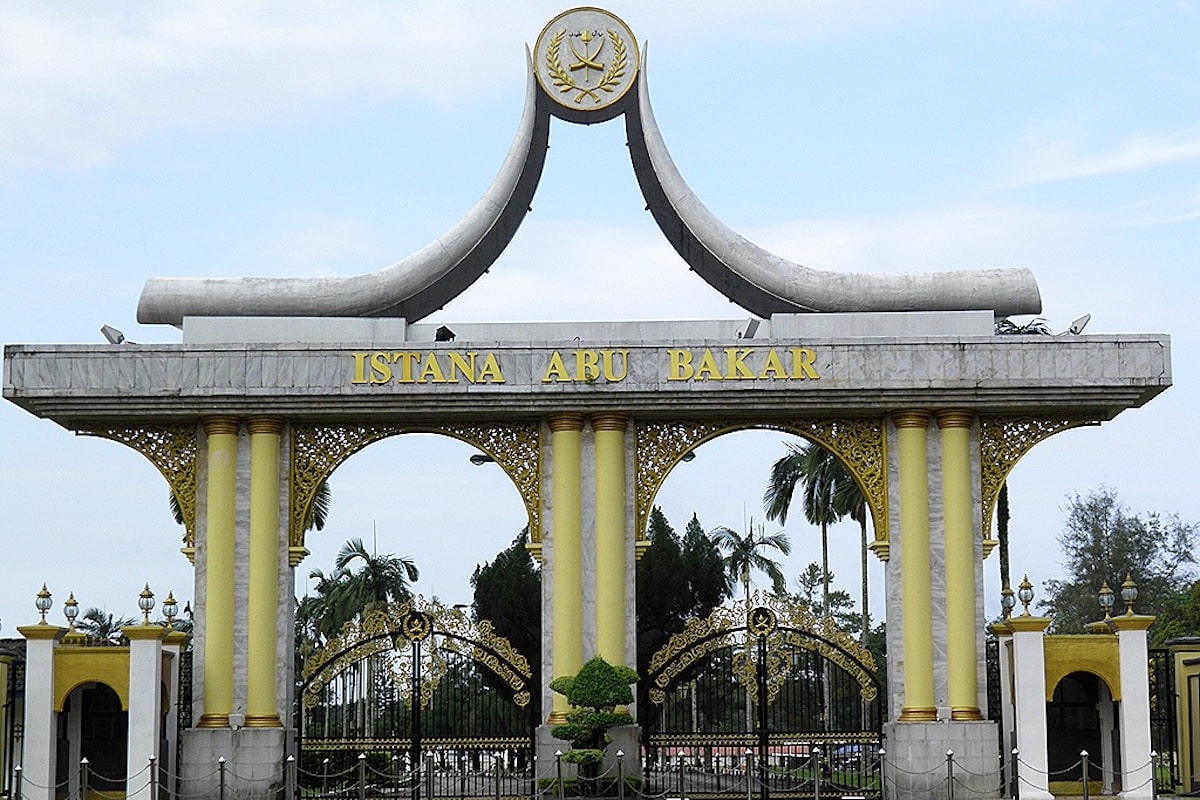 According to records, the Abu Bakar Palace's construction began in 1866. It was completed in 1869 under the orders of the Sultan of Pahang at that time, Abdullah Al-Mutasim Billah Shah. This historical monument was named after his father, who ruled from 1857 to 1860. It has, however, been abandoned since 1916, when His Majesty vacated it due to its poor condition.
In 2009, the National Heritage Department took over the management of this heritage site with plans to restore it into a museum complex for public display and appreciation. The palace consists of three buildings with an enclosed courtyard in the middle. The design is straightforward, with little decoration, but it has some elements that are more inclined toward Islamic architectural designs. The palace was built of red bricks, with a roof made of ceramic tiles.
The most distinctive feature of this palace, one of the most popular attractions in Pekan, is the minaret shaped like a bevelled spear. It was built for the adhan, the Islamic call to prayer, a function discontinued since 1916. The minaret is the only one in Malaysia and contains four stories.
The palace is also decorated with geometric shapes, flowers, and vines on the walls. The other distinctive feature of the Pekan palace is the masonry which took three years to be completed.
5. Lata Mentagan Waterfall (Air Terjun Lata Mentagan)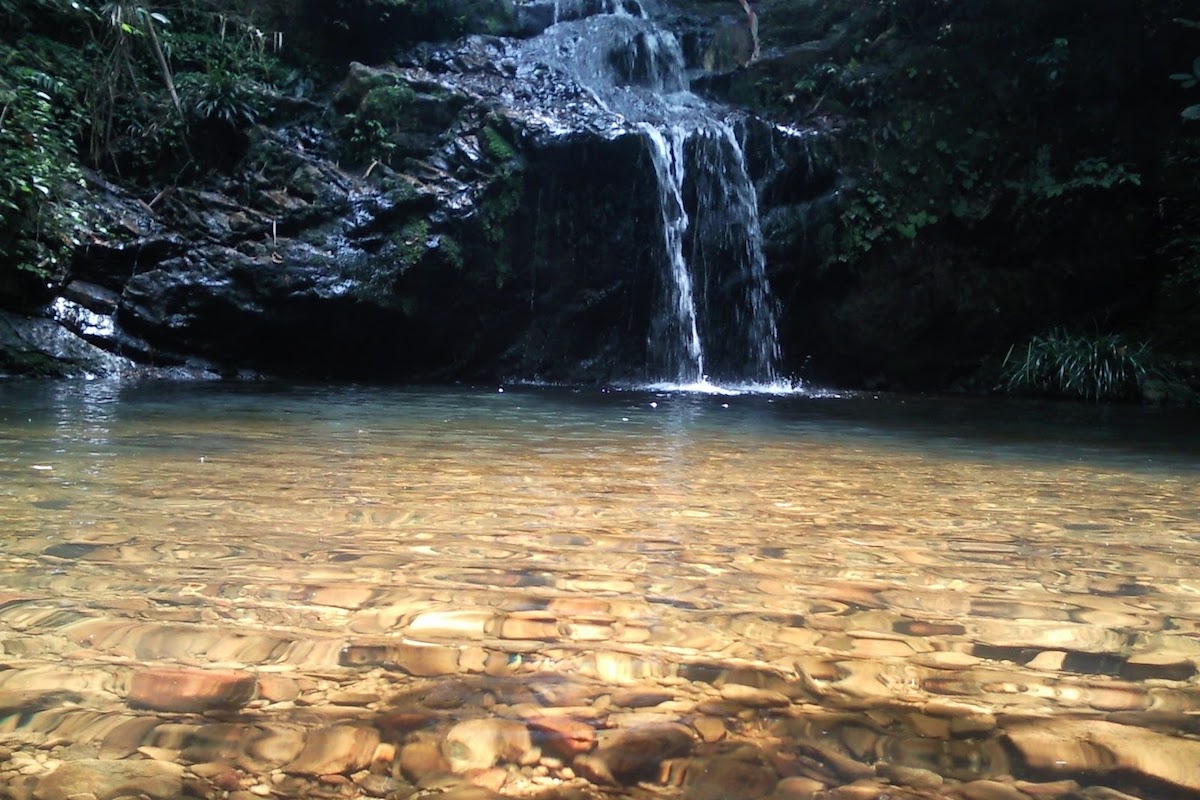 Lata Mentagan Waterfall is one of the favourite spots for honeymooners and nature lovers. There are 35 steps to reach the bottom of the waterfall, which has a height of about 30 meters. From top to bottom, wooden platforms are installed to feel closer to nature as you enjoy your lunch and afternoon tea or spend some time with your loved ones in the calm and enchanting atmosphere this place offers.
You can also observe several kinds of colourful butterflies that flutter from the top to the bottom of the waterfall and take shelter on nearby leaves and branches before they fly off again. The water is immaculate as it flows from a pool up on the mountain.
6. Sultan Abdullah Mosque Museum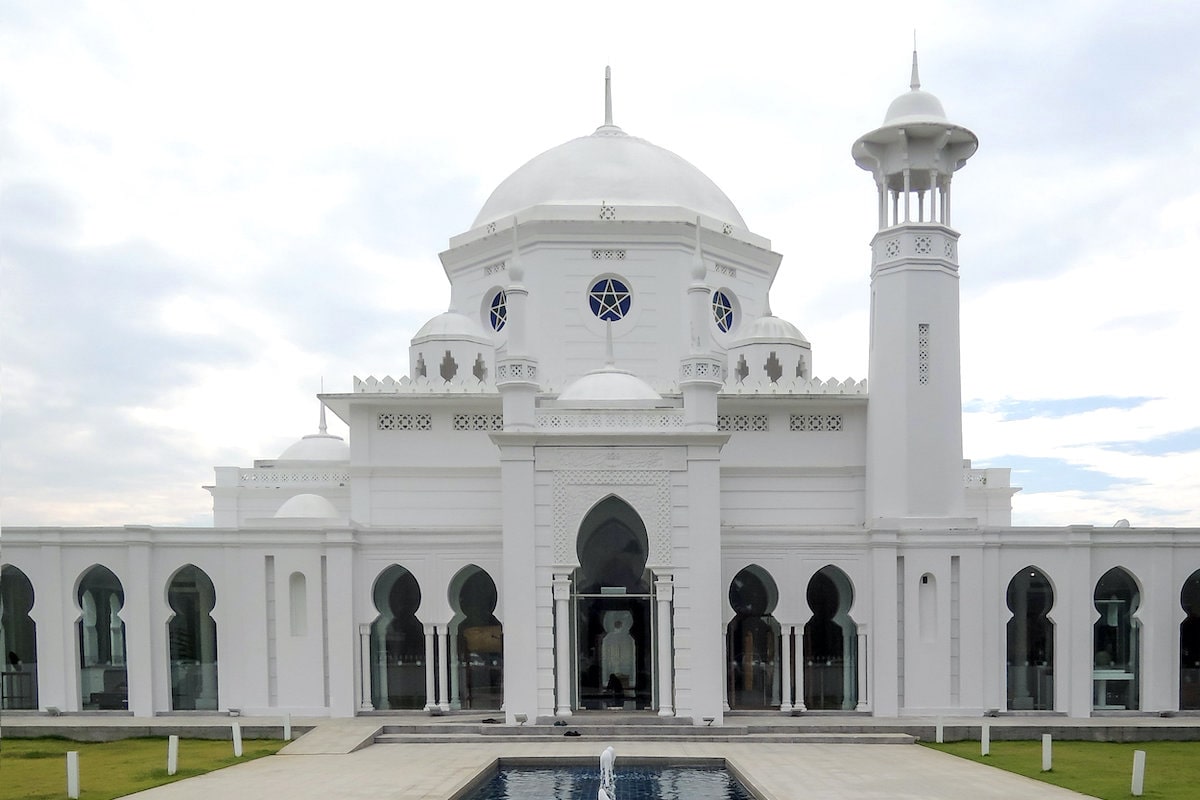 The monument that looks like the Taj Mahal in a glance is the third mosque that is being built in Pekan. The mosque stands magnificent in its full white splendour and with a rectangular pool infront of the courtyard. This place also contains Muslim artefacts to can further educate people about their culture.
7. Chini Lake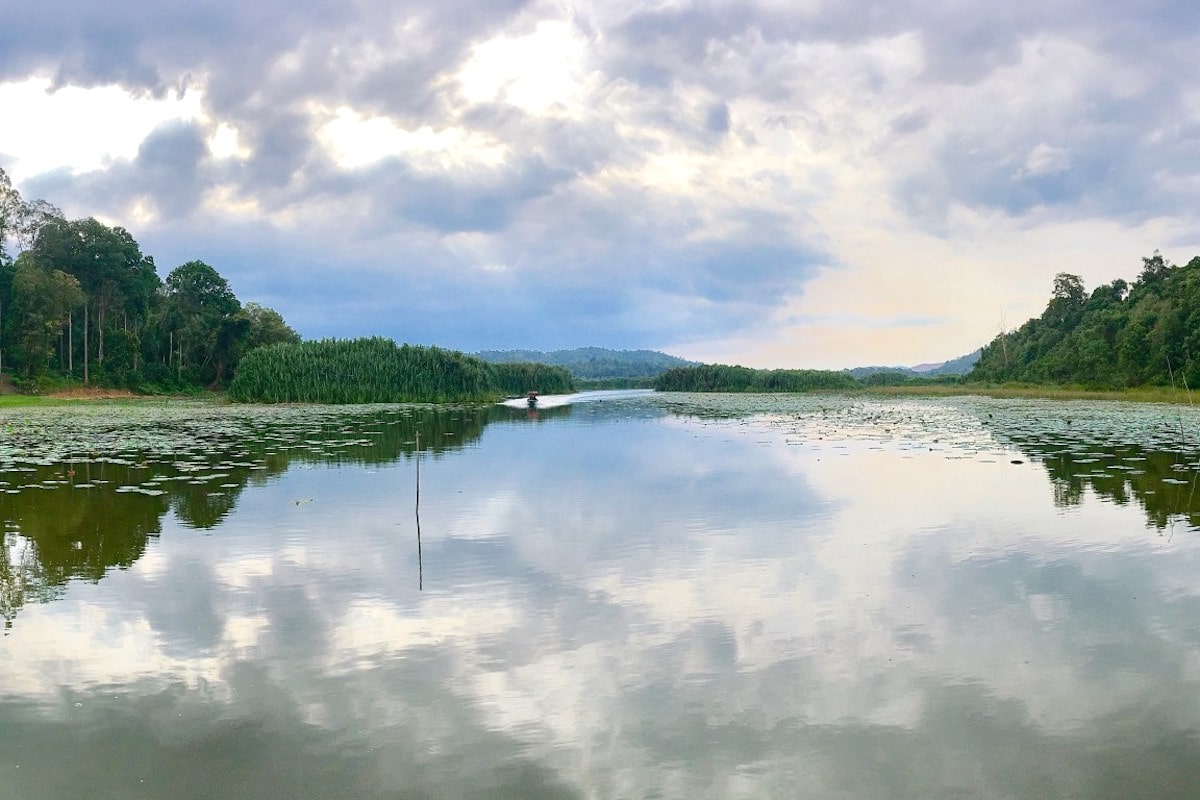 Chini Lake is a vast freshwater lake that comprises of 12 lakes. It is the second largest lake of its kind in Peninsular Malaysia and is given a World Biosphere Reserve status by UNESCO. Come and visit this place between August and September and see for yourself a lake filled with blooming pink and white lotus flowers.
As a town with many histories, there are numerous attractions in Pekan for enthusiasts of Malaysian history to delve into and those who enjoy a more nature-based trip. For instance, the waterfalls here are known to be excellent and not something to be missed. While a trip here can be completed in a day as the town is small, it is still as exciting as any other place.