Top 30 Attractions in Penang (2024)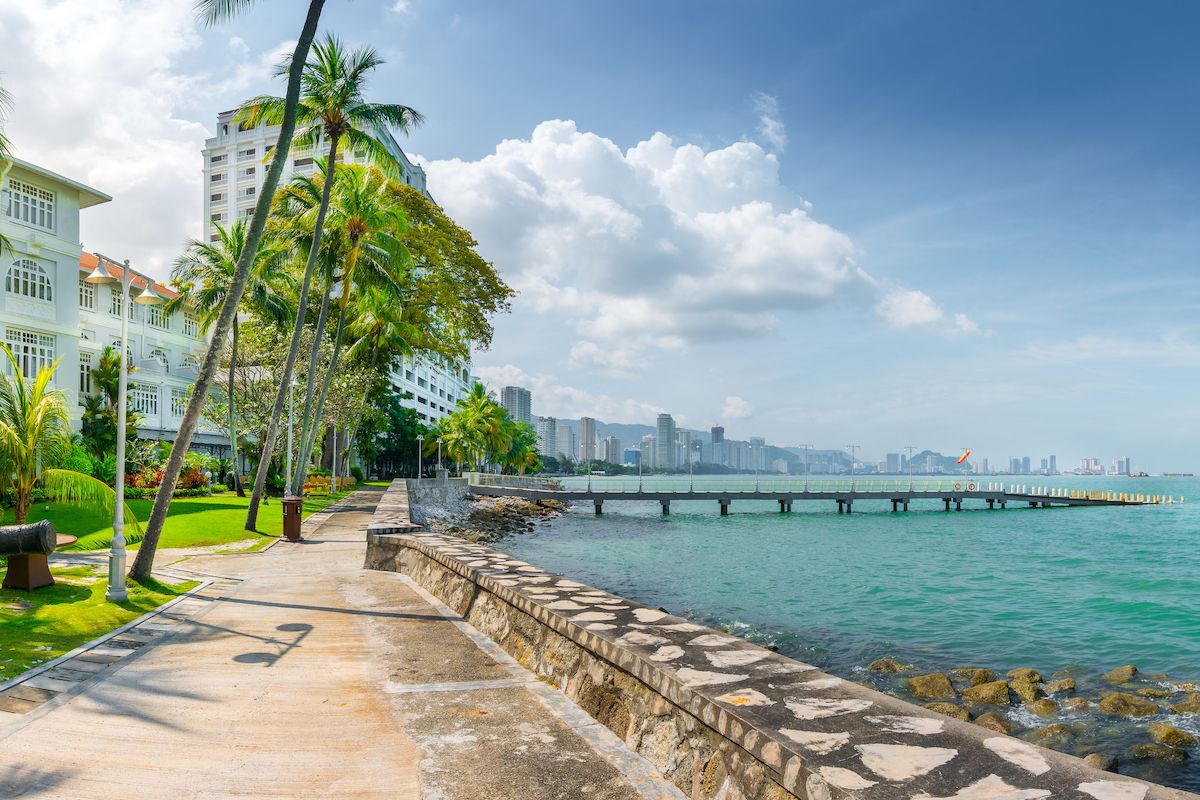 Located northwest coast of Peninsular Malaysia, Penang is home to Georgetown – a renowned UNESCO World Heritage Site. Split between the mainland and the island, Penang is a rich heritage haven with so much to offer. Here are some of the best attractions in Penang that you should definitely visit.
1. Habitat Penang Hill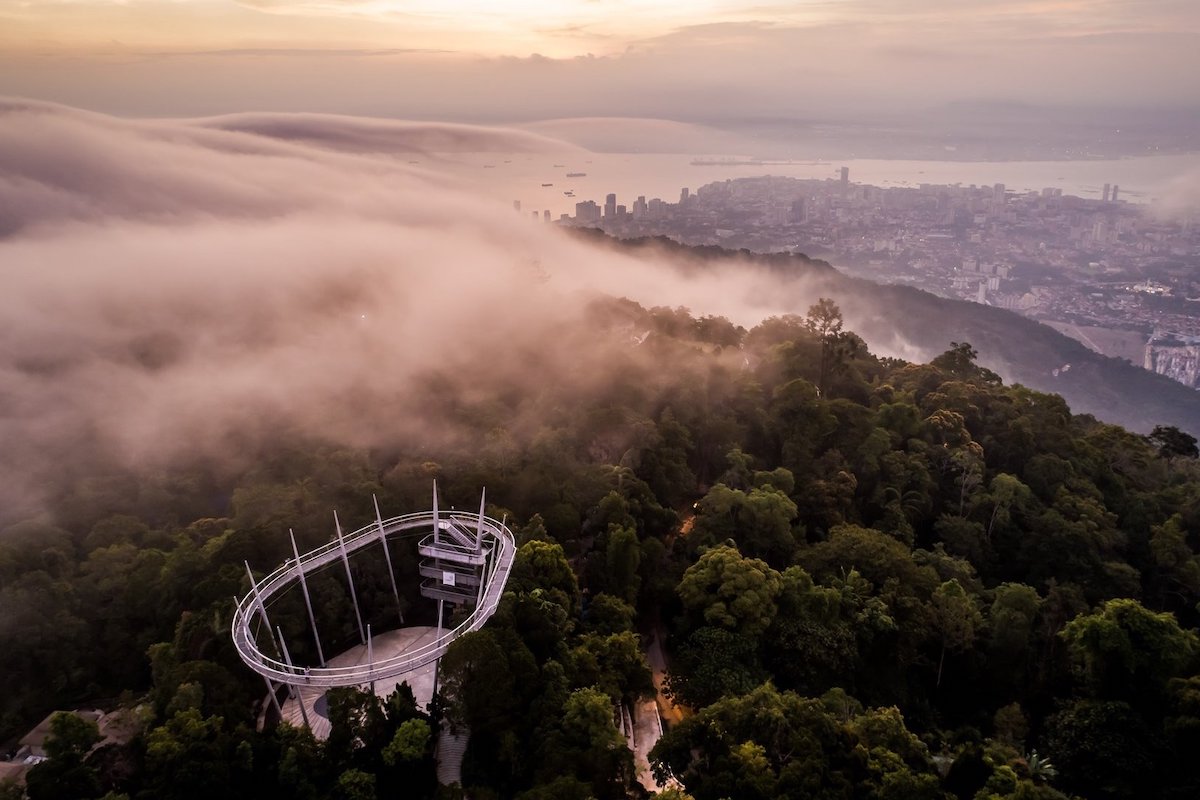 The Habitat Penang Hill is a natural ecosystem to educate the public about this 130 million years old rainforest. Witness for yourself the beauty of this state-of-the-art architecture with world-class facilities; that enables you an outdoor experience like no other.
2. Kek Lok Si Temple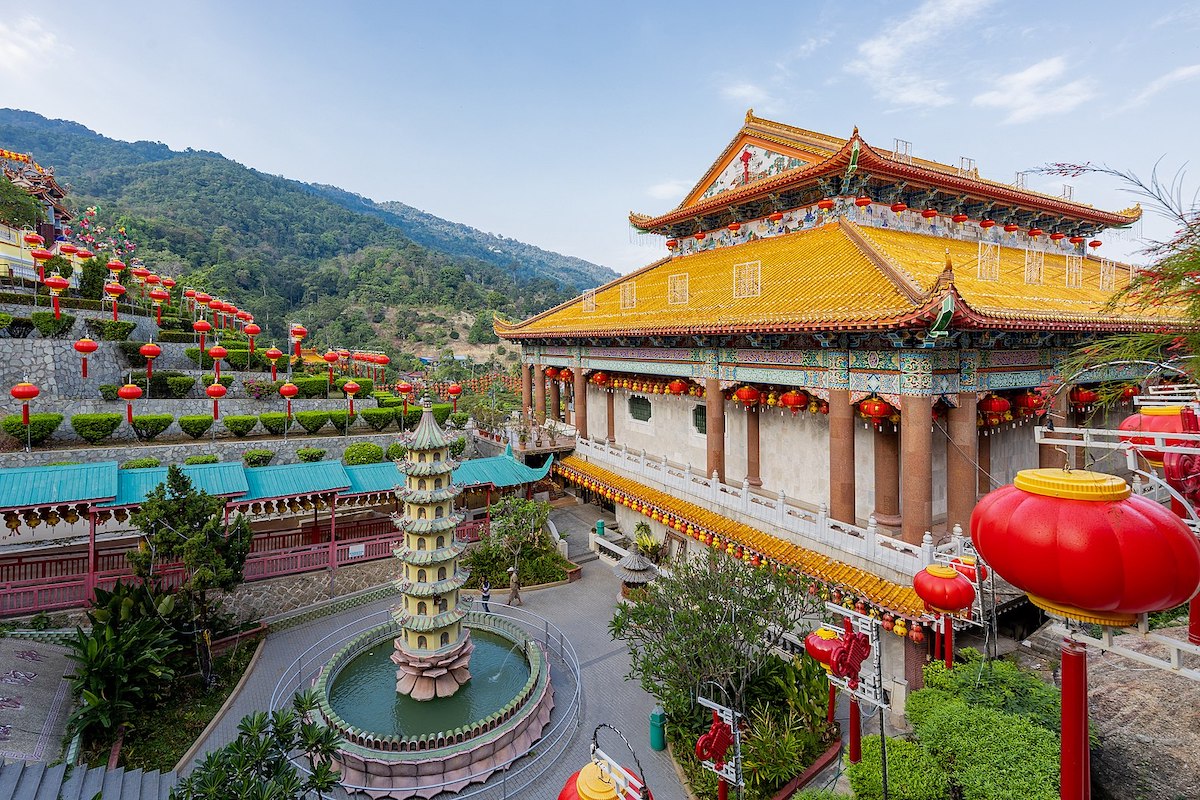 One of the largest and most recognised Buddhist temples in Malaysia, this Penang attraction is the main pilgrimage centre for many Buddhist in South East Asia. Every year, 30 days before Chinese New Year, this place will be heavily decorated with many lanterns and is illuminated so brightly for all to see.
3. Batu Ferringhi Night Market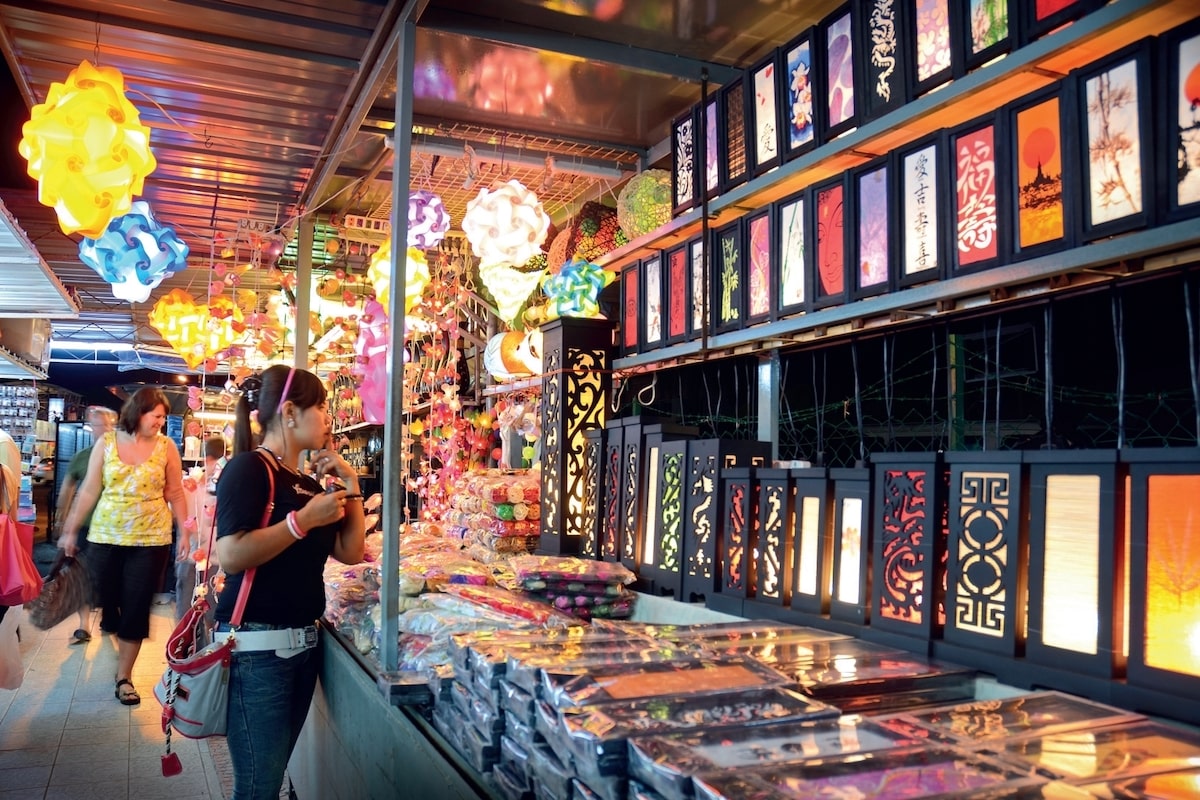 Also known as Pasar Malam in the Malay language, this is one of the attractions in Penang that you must spend your time on when visiting Batu Ferringhi. There would be rows and rows of stalls selling a variety of clothes, assorted accessories, food and many more which will leave you thrilled up to the end of the day. If there is anything that catches your eye, always remember to haggle before purchasing them.
4. Batu Ferringhi Beach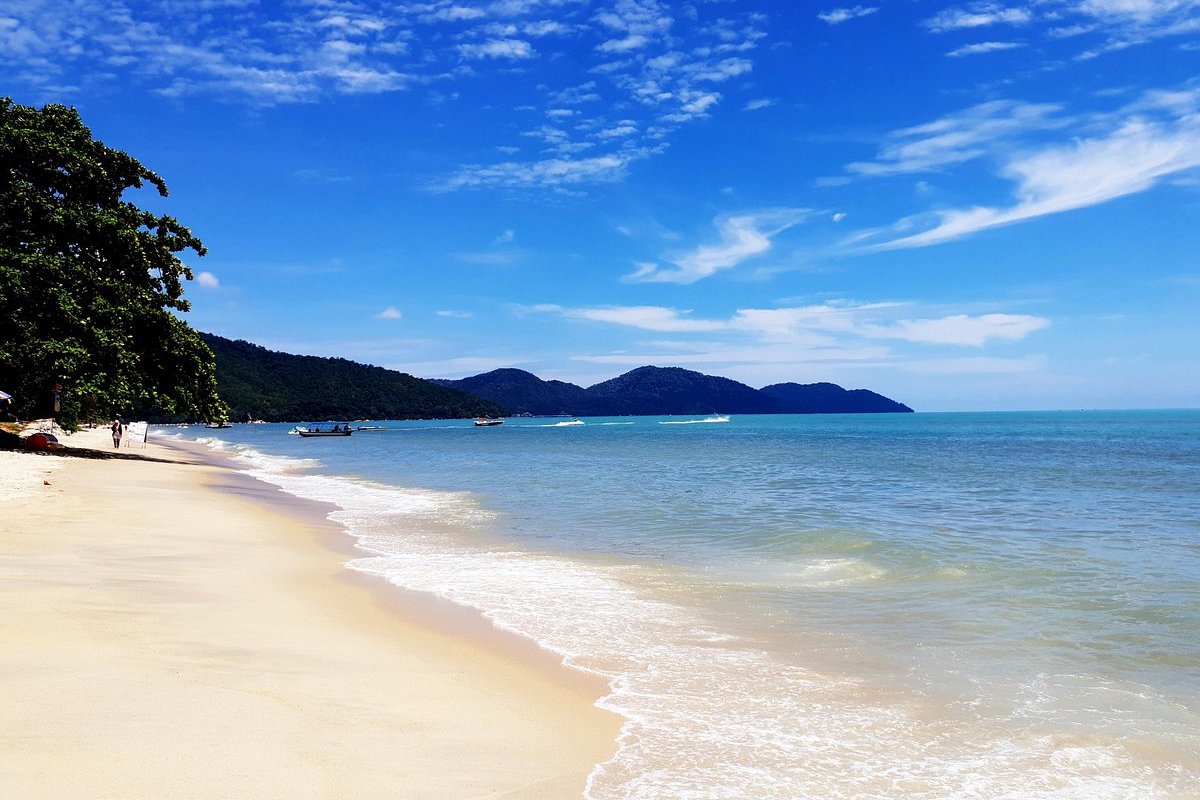 Just 15 minutes drive away from Georgetown, this is one of the most popular beaches in Penang. It is always bustling with tourists and locals alike. Batu Ferringhi Beach flaunts a long stretch of white sandy beach with many established resorts and romantic beachside restaurants which you can choose from.
5. Yahong Art Gallery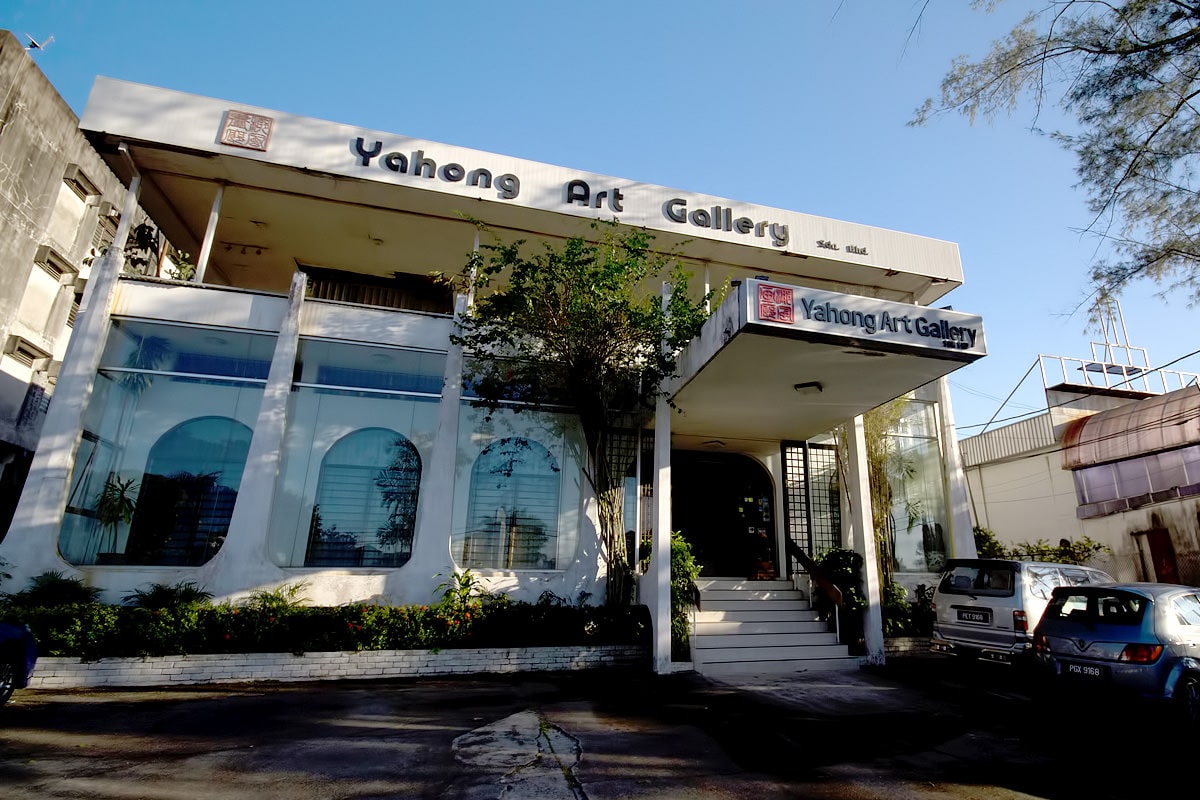 Yahong Art Gallery is one of the most extensive art galleries in Penang, displaying arts from Malaysian and Asian creators from all over the world. You will be able to enjoy the many beautiful crafts on the ground floor and on the first floor, there are some really gorgeous batiks created by the family who owns this gallery. If you would like to look for a unique gift to bring home, this would be the place to get it.
6. Penang Aquarium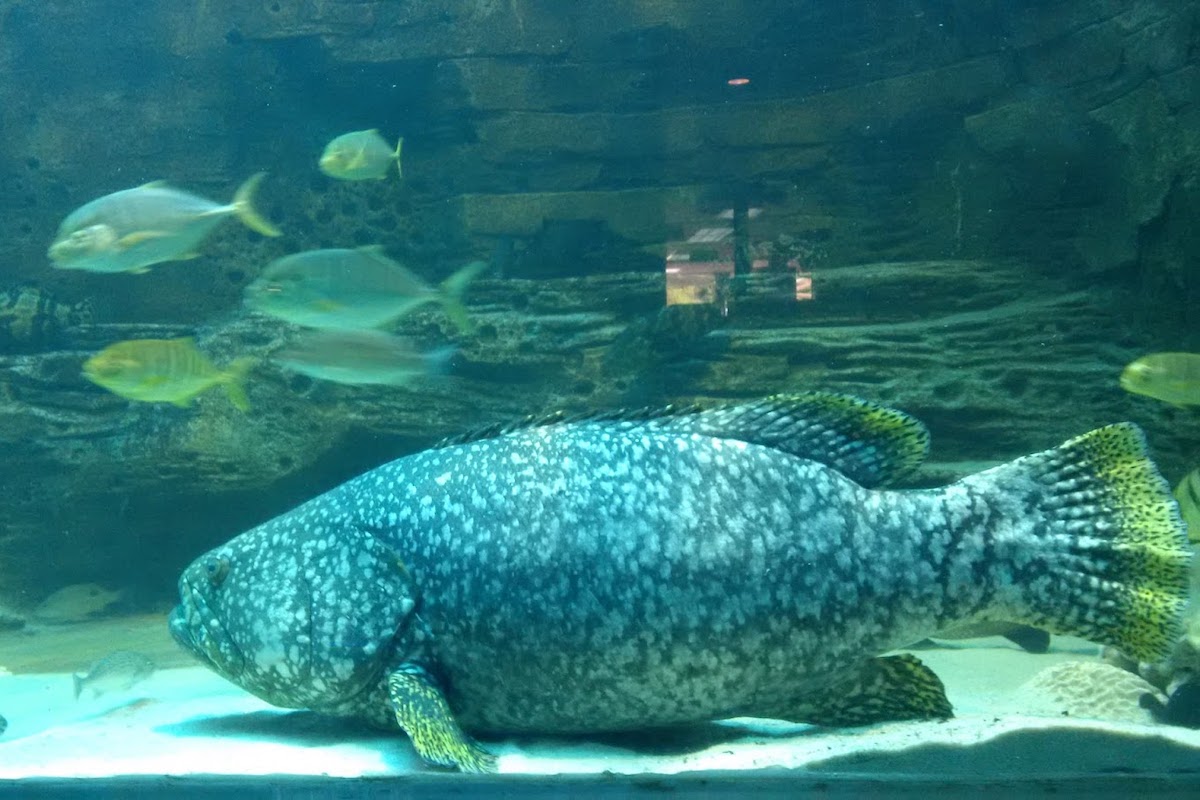 Penang Aquarium is a medium-sized aquarium that consists of 25 tanks and some very unique marine life; such as the surgeonfish, lionfish, moray eels and many more. The biggest highlight of the place is the large tank in a theatre seating room that showcases big fishes and turtles swimming around.
7. Penang Bridge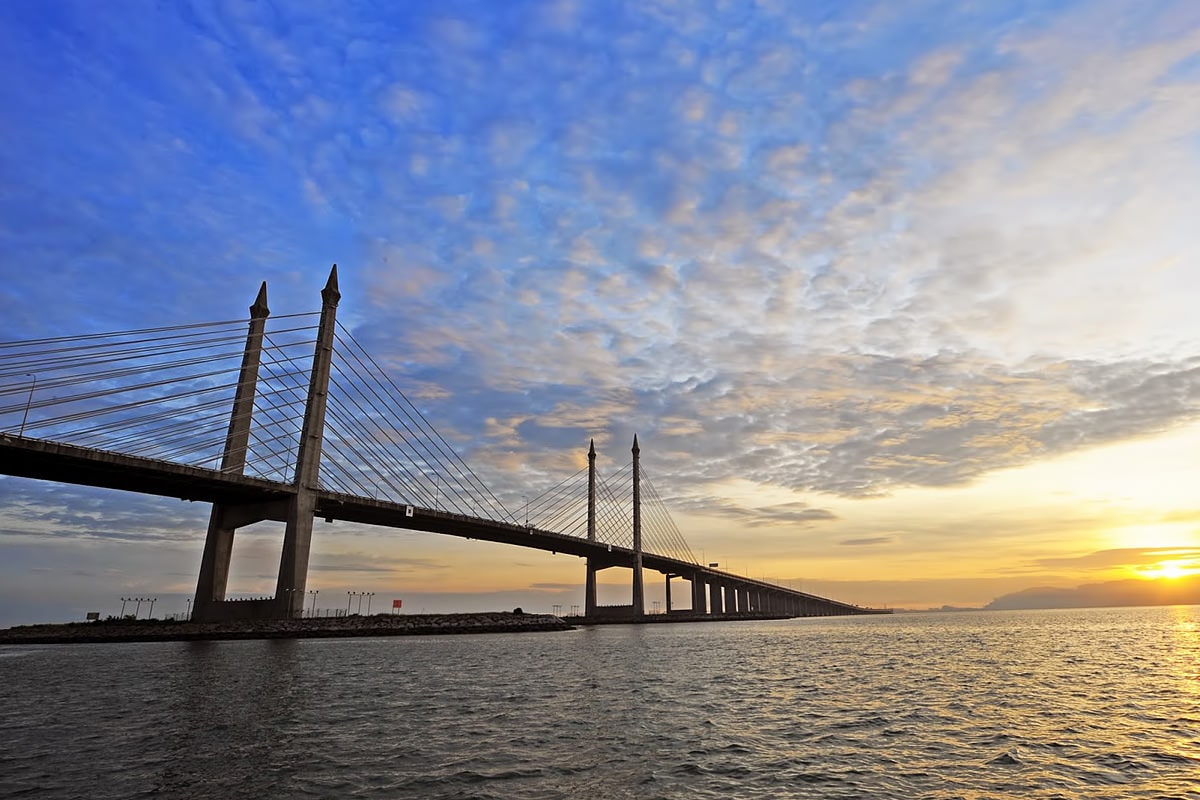 This bridge isn't just a mere connecting route from the mainland to the island, but it is one of the most iconic attractions in Penang which can also be seen in the state flag. This 13.5 kilometre bridge is such a beauty with its suspension wires holding onto the two peaks of the bridge. Though there are two ways you can choose to enter into the Penang Island, this is the recommended way for you to see the bridge up close.
8. Snake Temple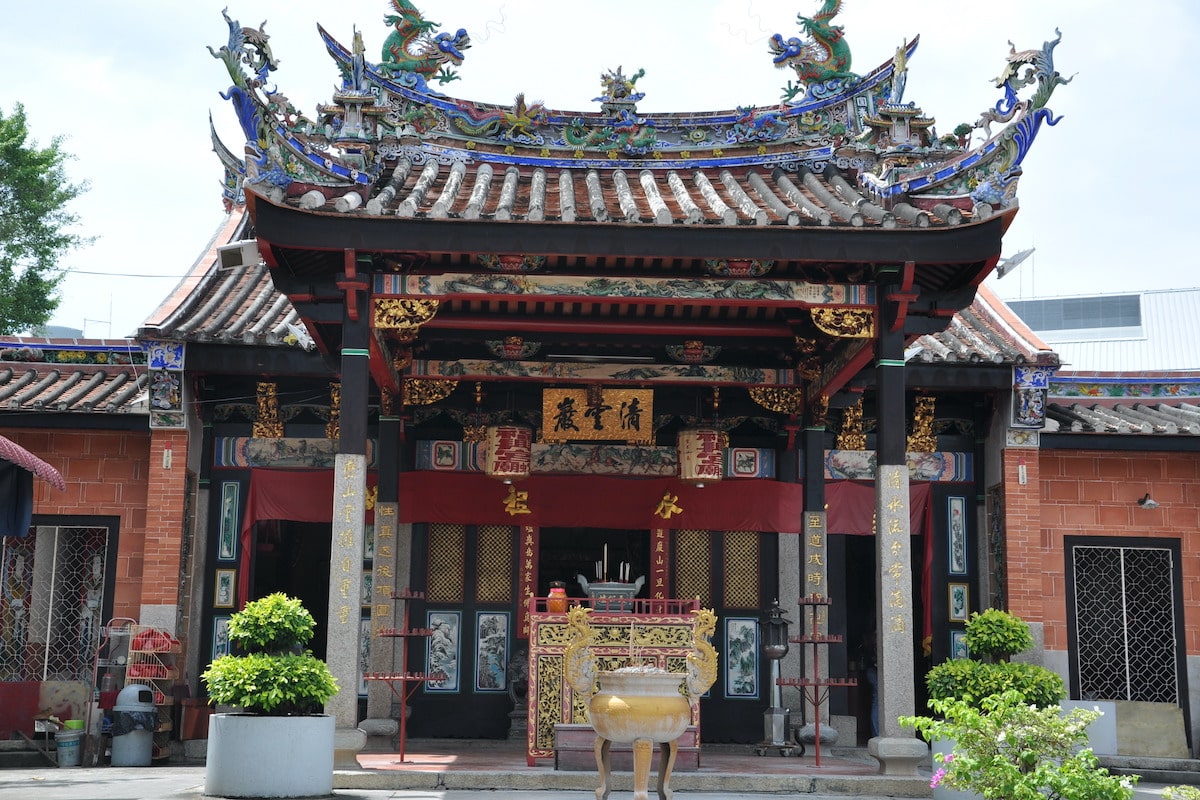 A Chinese temple that was devoted to the worship of Chor Soo Kong was said to get its name when snakes from the nearby forest took refuge here. There are many types of snakes in the vicinity up till today and some may even bear lethal poison. These snakes wander freely in the temple, so you should not touch and disturb them.
9. Jerejak Island Resort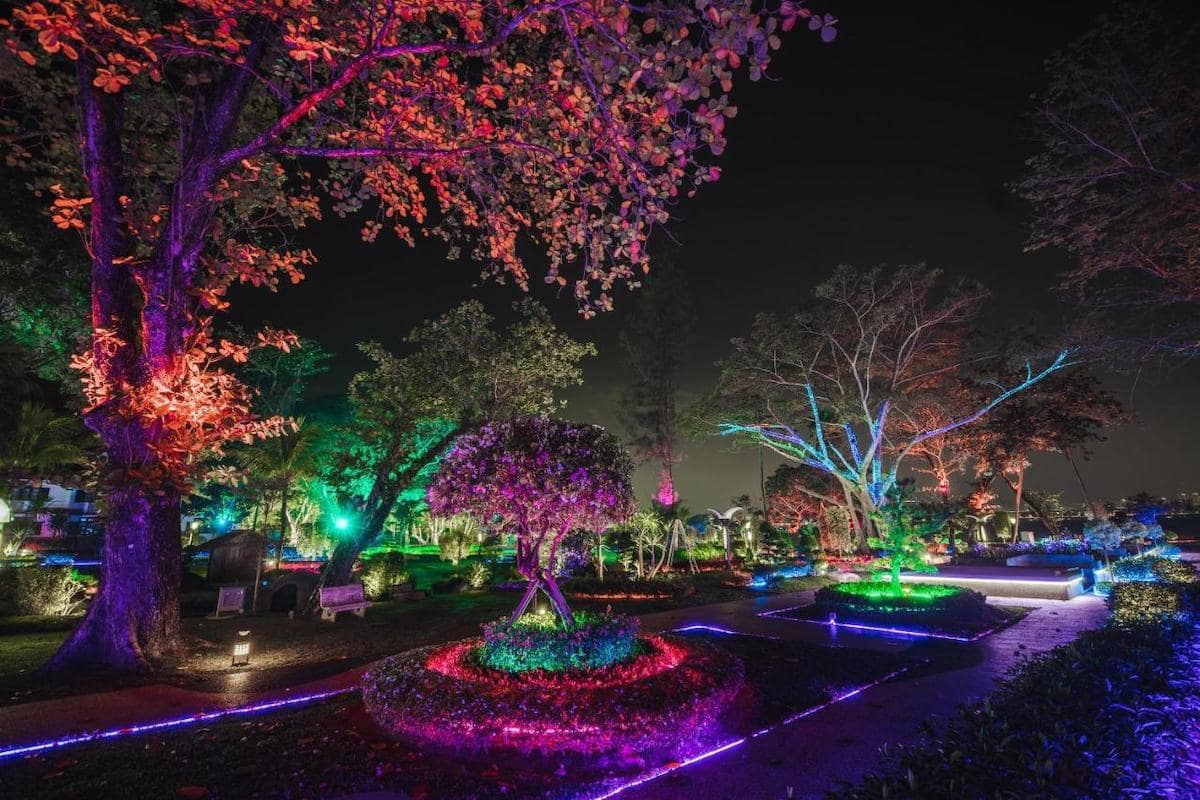 A place that was previously inaccessible to the public is now home to Jerejak Island Resort, which opens its doors to hotel guests and the public to explore the island. Just a short boat ride away, you will reach this paradise that is surrounded by tall coconut trees along the soft white sandy beach. Come here for a quick getaway and soak your stress away in the blue sea waters.
10. St. Anne's Church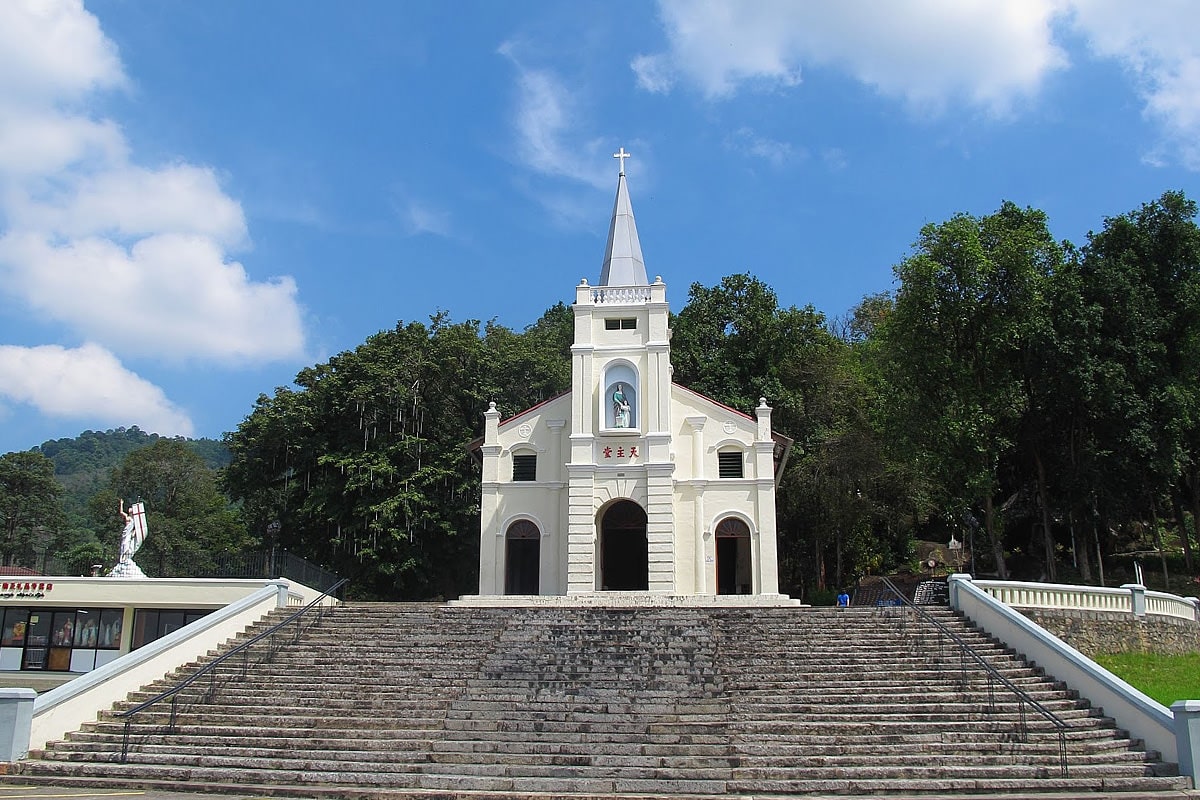 St. Anne's Church is a Catholic church that is constructed on top of a hill. If you would like to catch a glimpse of a local celebration, come and visit this place in July. Over 100,000 pilgrims from all over the world will assemble here for the 20 days St. Anne's Feast celebration.
11. Cherok Tokun Nature Park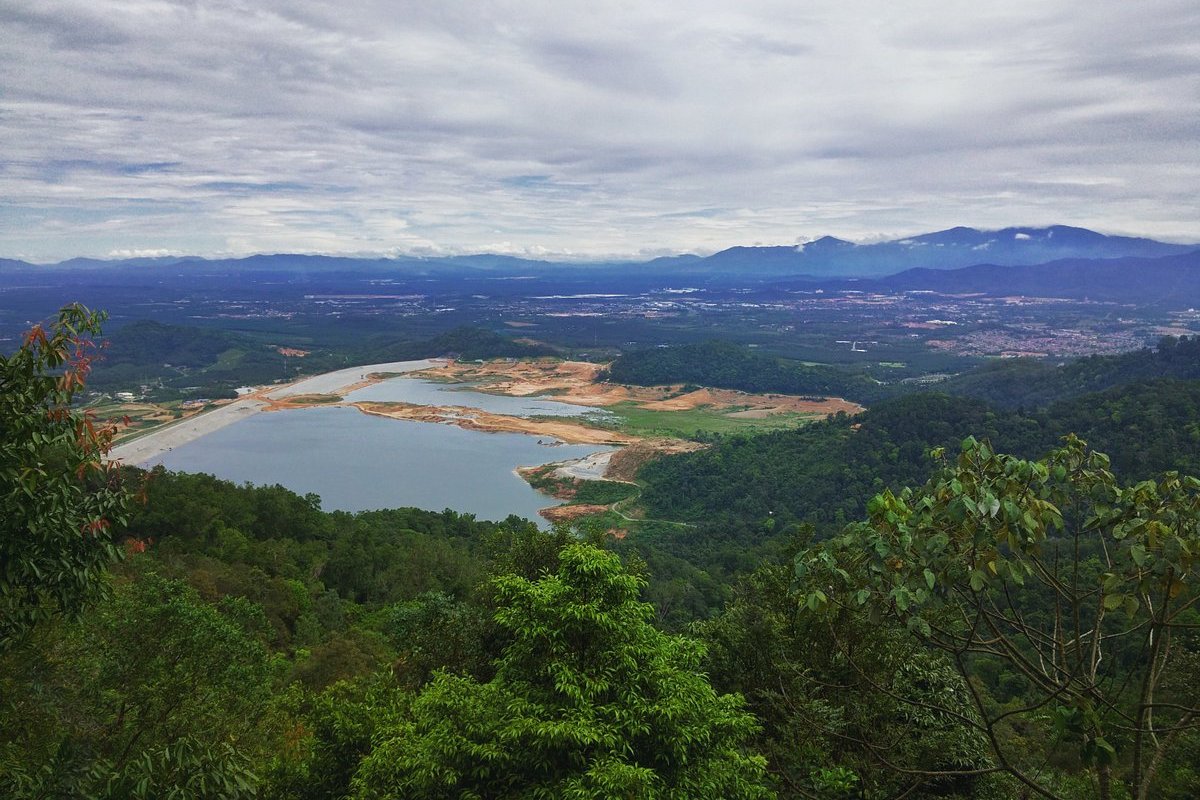 Bukit Mertajam's own nature park is a fantastic place for jungle trekking, hiking, mountain biking and also for nature appreciation tours. Accessible all year round, you can pack your camping gear for a wonderful day trip here together with your friends.
12. Temple of Nine Emperor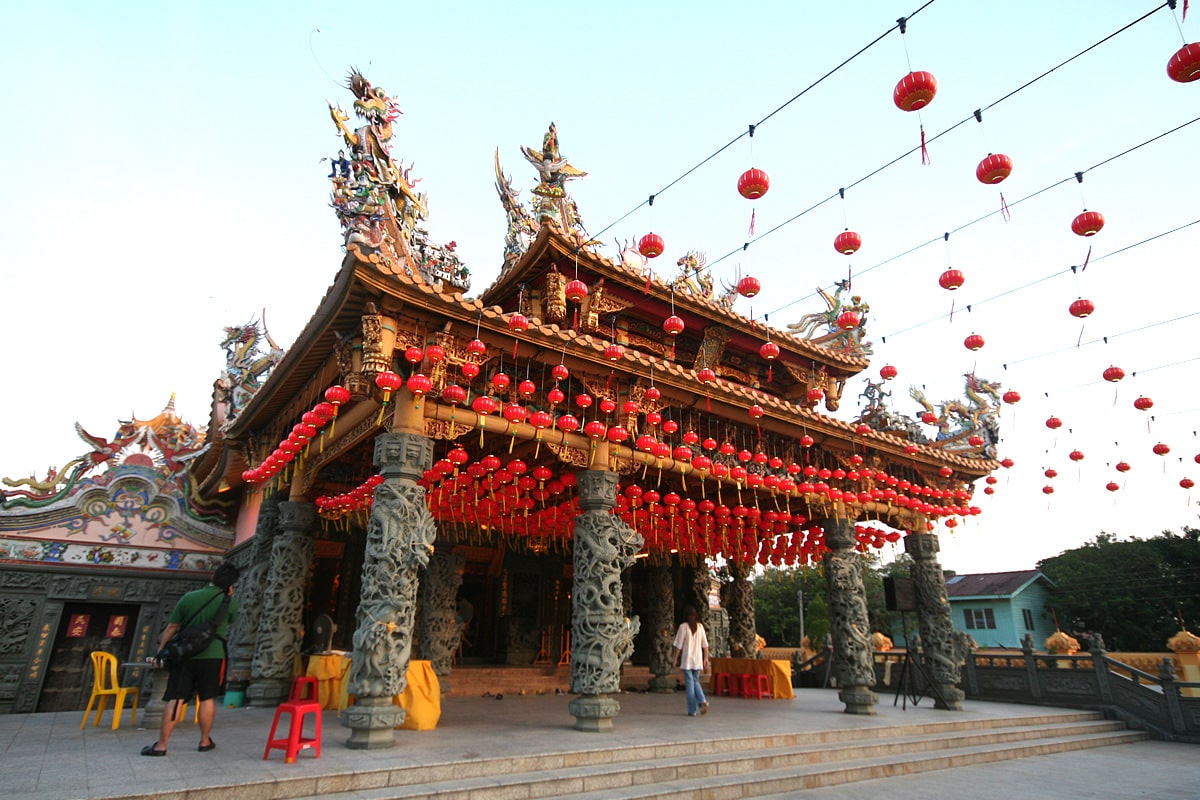 Upon reaching the temple, you will be greeted by a huge elaborate arch flanked by golden dragons. One of the largest temples in Penang, it worships the 9 Emperor Gods of Taoist; the sons of the King and Queen of Heaven. Every 9th lunar month of the Chinese calendar, devotees from all around Malaysia will come and participate in this festival of the Nine Emperor Gods. If you so happened to be in this Penang attraction during this period, join in the festivity and make earnest prayers for the year to come.
13. Robina Beach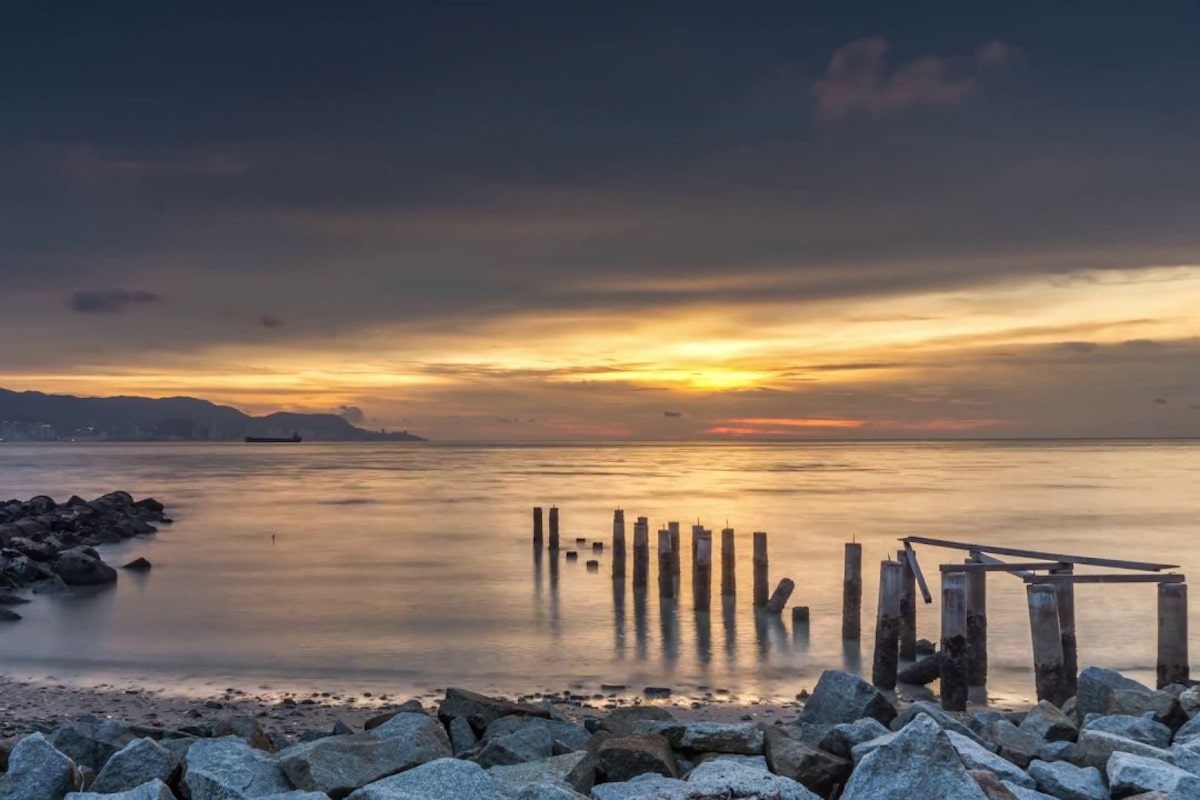 Hidden away from the bustling city, this gem is visited by many locals for a relaxing and chill getaway. Unlike Gurney Beach, Robina beach is lined with huge rocks and you can spot the remains of pillars from an old man-made bridge. Many people will come here to take a sunset picture with those pillars against the red and orange horizon. It is a very pretty sight indeed.
14. Cheong Fatt Tze Mansion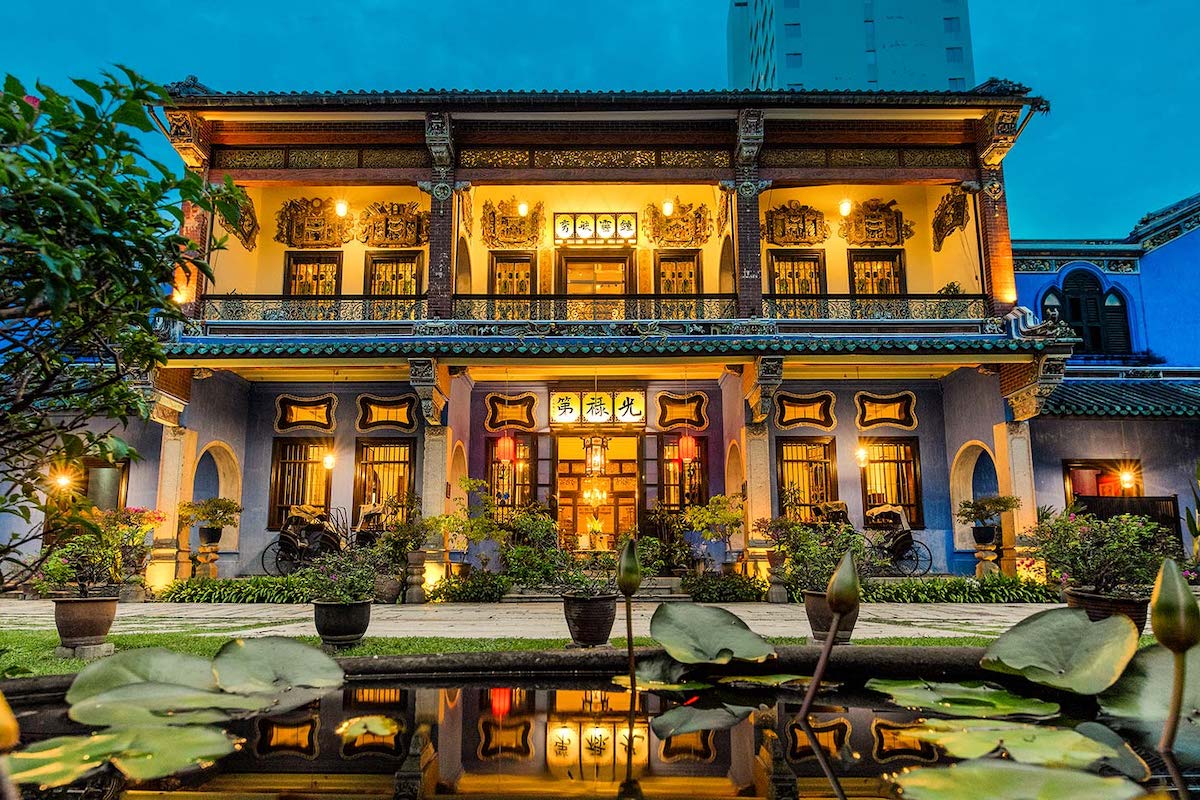 This heritage building gazetted by the Malaysian Government is one of the most iconic attractions in Penang that you should visit. It is built by Cheong Fatt Tze, a man who came from a poor family and work his way up to become one of the richest men that helped Sun Yat Sen to promote a Chinese Nationalist movement in China. This museum with a boutique hotel was built by mixing both Western and Chinese culture to create this beautiful mansion that appeared in the famous Crazy Rich Asians movie.
15. Kapitan Keling Mosque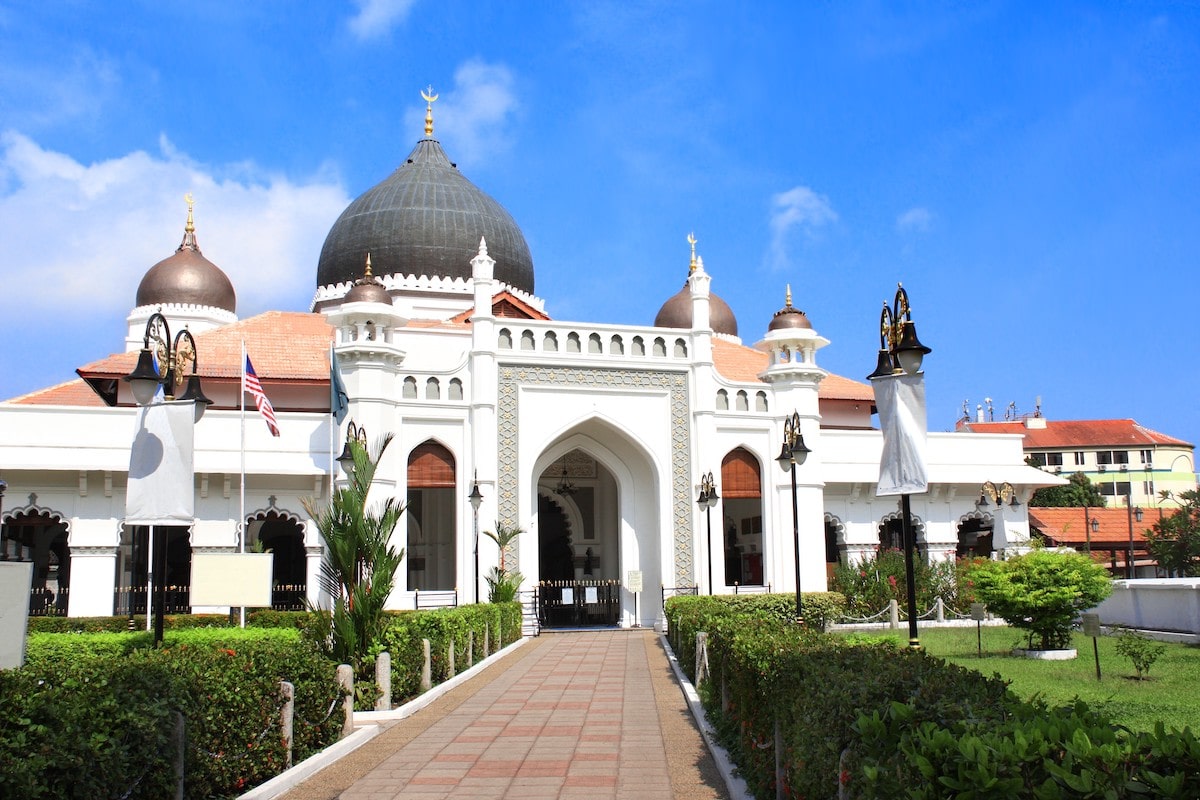 Built in the 19th century by an Indian Muslim trader, this white mosque turns golden when hit by the dawning sun. It is one of the biggest mosques around this area and is a sight to behold.
16. Khoo Kongsi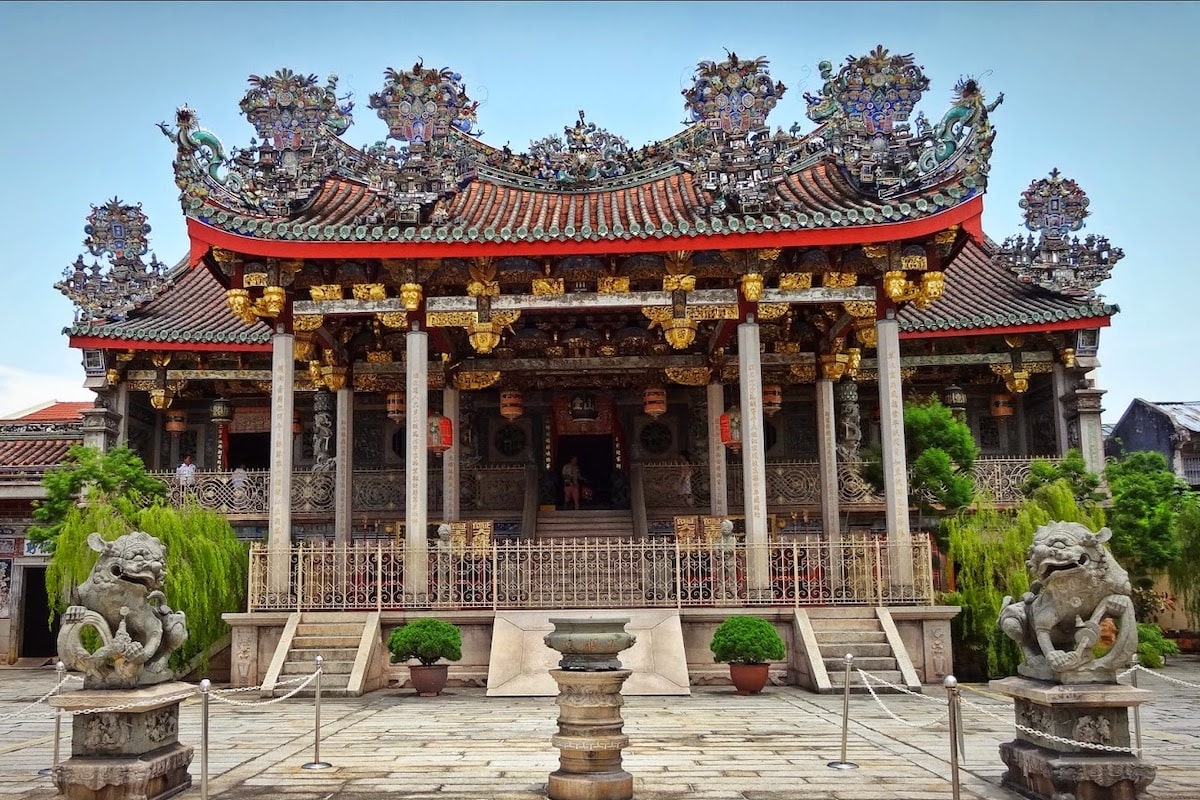 One of the largest clan houses in Penang, this building is decorated with intricate wood carvings and is heavily ornamented. Come and witness for yourself the splendour of the gold-trimmed lanterns and also the huge ancient ancestral altar.
17. Fort Cornwallis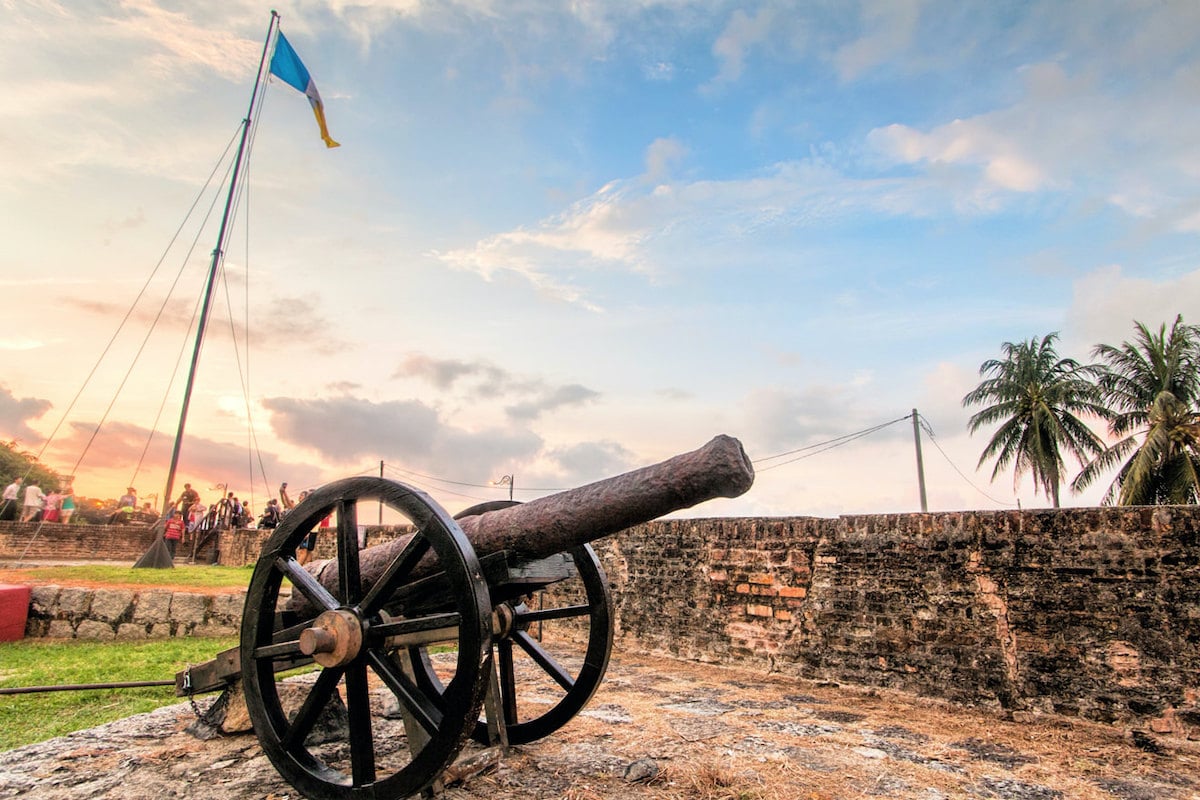 This fort is one of the oldest and largest forts in Malaysia. It was built by the British East Indian Company in the year 1810. This is one of the hottest attractions in Penang and is located in Georgetown, and many people flock here to see the remnants of the old fort and its collection of cannons.
18. Penang Street Art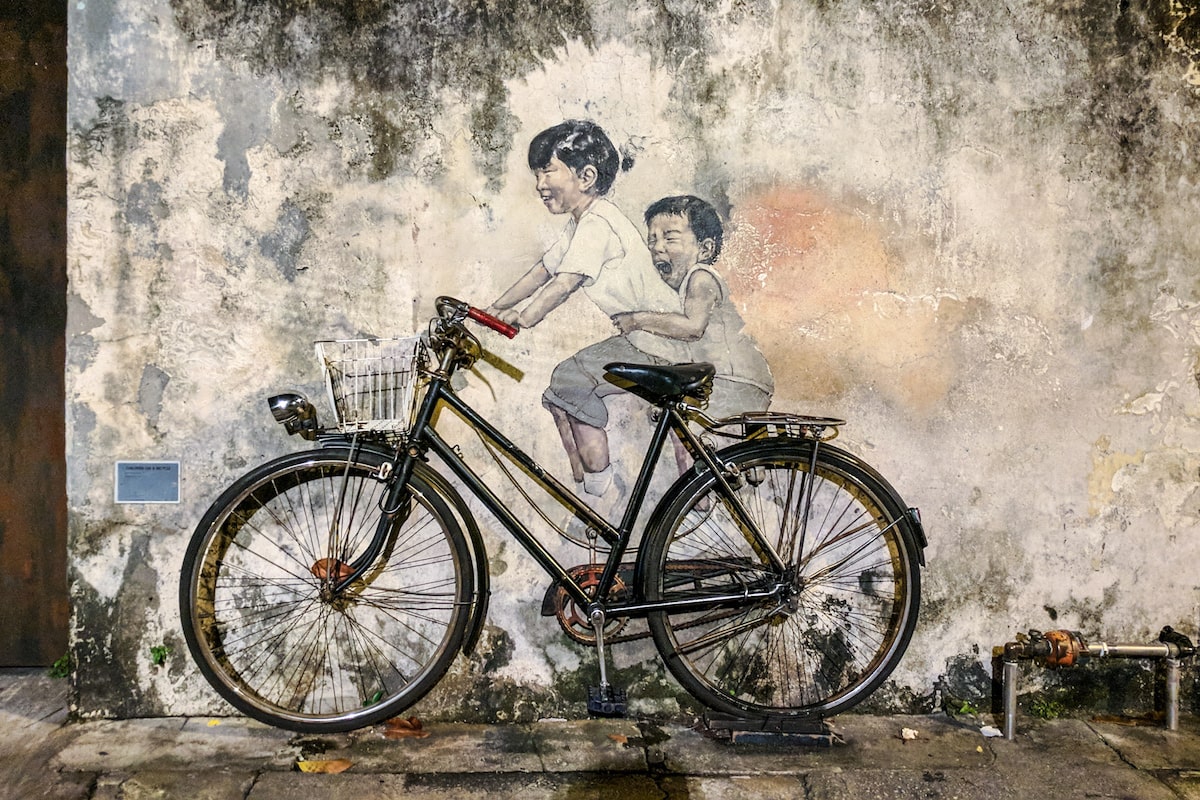 Penang is a cool city with many street arts, encouraging locals and tourists to roam the city on foot to hunt for these beautiful art works. If you want to catch all of them, you can join a ground tour, where you will be led to see all these vibrant and outstanding designs.
19. Dr Sun Yat Sen Museum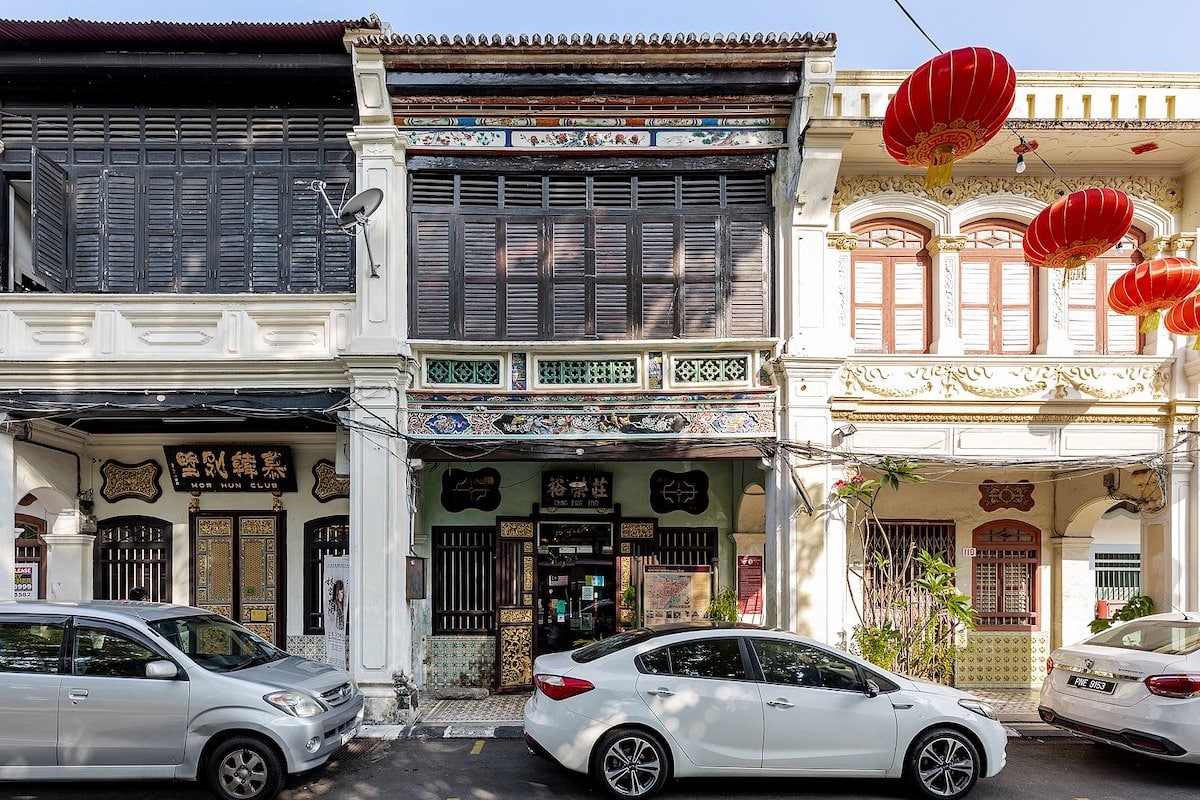 This museum is built in tribute to the Chinese nationalist, Sun Yat Sen. This townhouse that was converted to a museum will be able to tell you the story of his life and works. Not only that, you will also get the opportunity to see some of the well-maintained fixtures in his home, especially the iconic spiral stairs where Sun Yat Sen took his wedding picture.
20. Nattukottai Chettiar Temple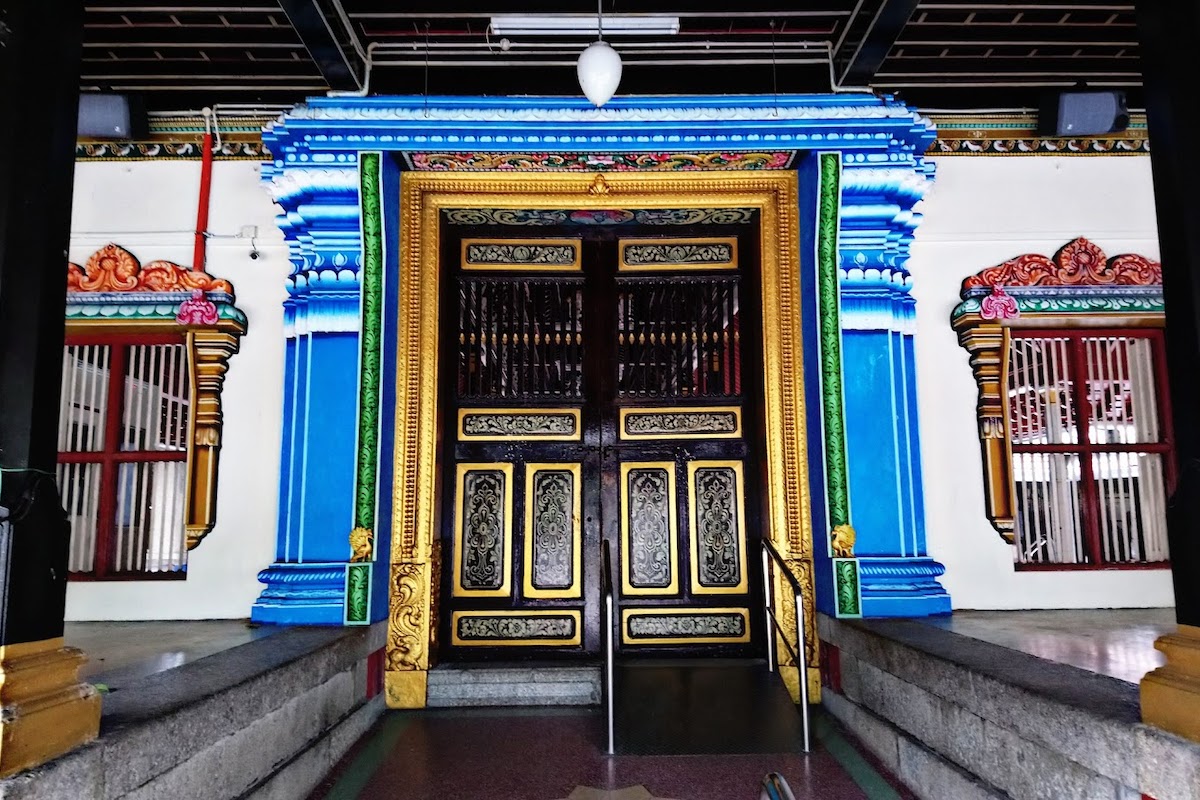 This temple is one of the most famous and oldest Indian temples in Penang. It houses beautiful paintings with really striking bold colours. Many tourists will gather here to see the paintings and the building's outstanding architecture too.
21. Pinang Peranakan Mansion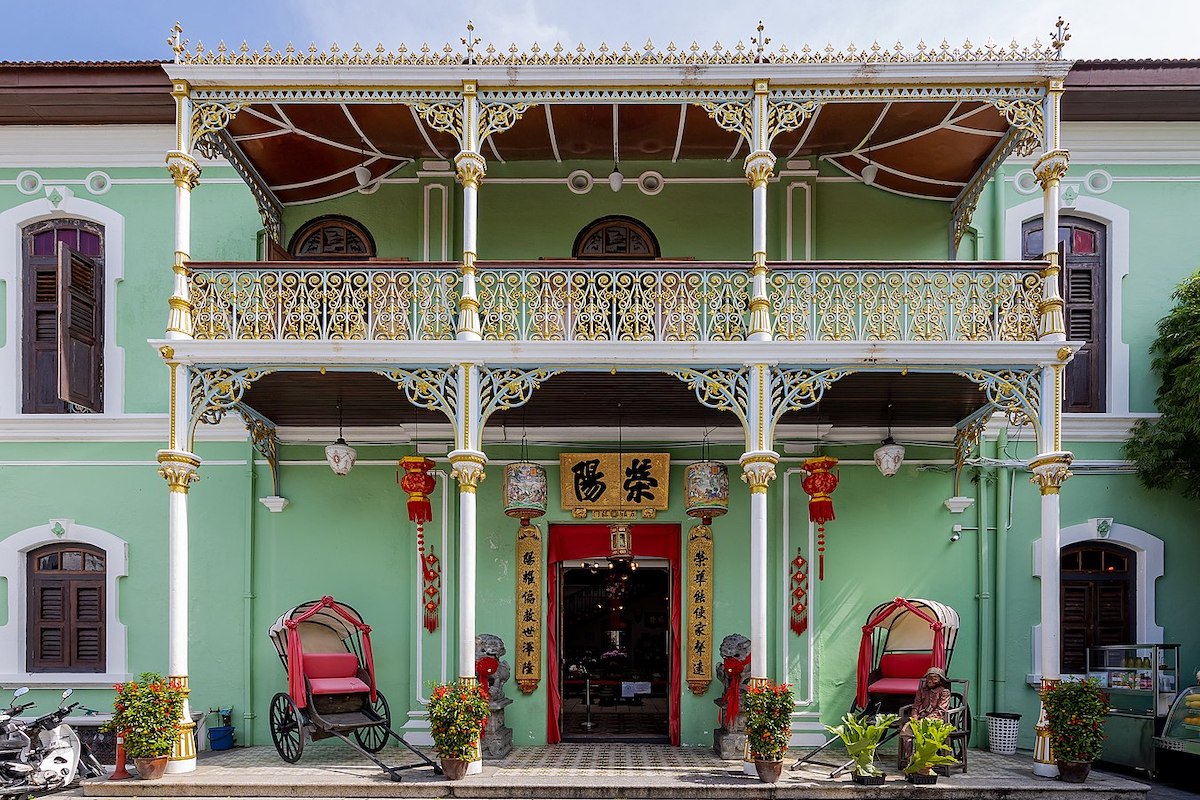 This mansion, one of the main attractions in Penang is a museum dedicated to Penang Peranakan Heritage. The exterior of the building is painted in emerald green emanating an elegant aura. This place is very interesting as it gives you a glimpse of the extravagant lifestyle of the Babas that used to live here.
22. Penang Hill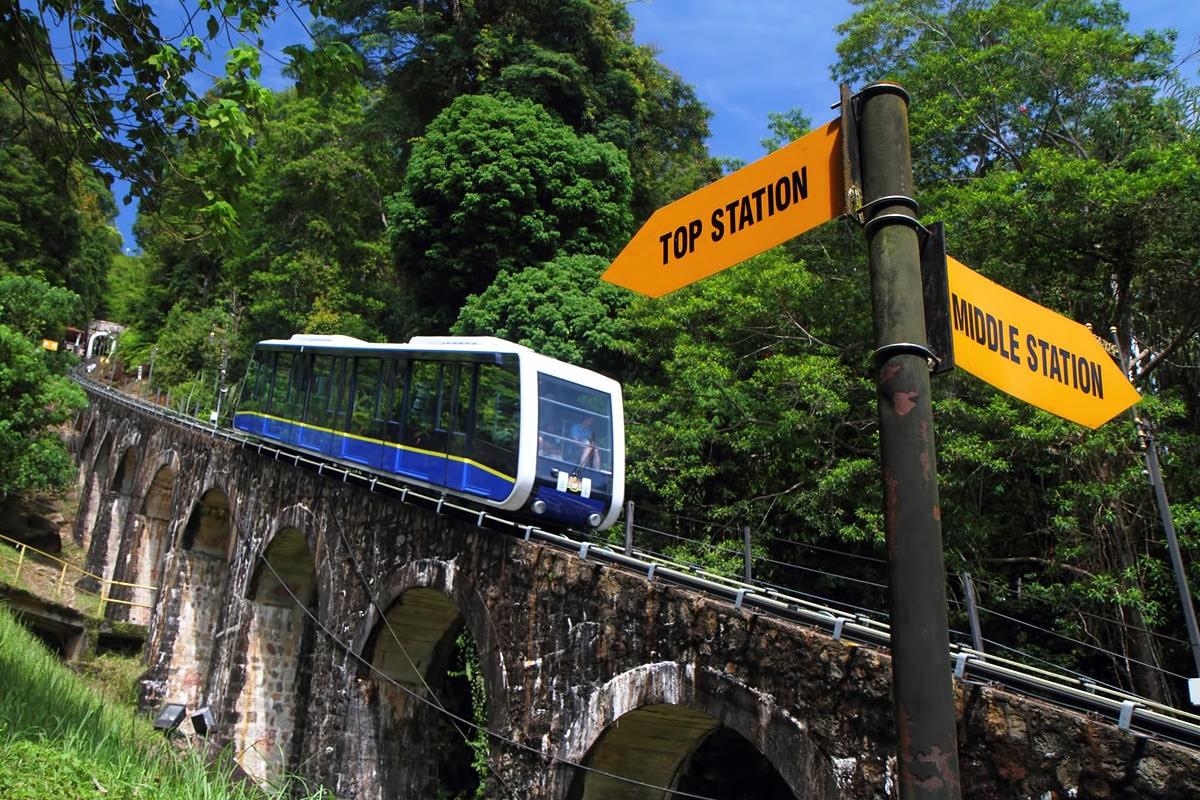 One of the oldest British hill stations in South East Asia, Penang Hill is a must-visit for a magnificent birds-eye view of the Penang island. You can reach the hilltop in less than 30 minutes by taking their tram service. There are a few peaks here, but Bukit Bendera is the one you should stop by for a spectacular view.
23. Gurney Drive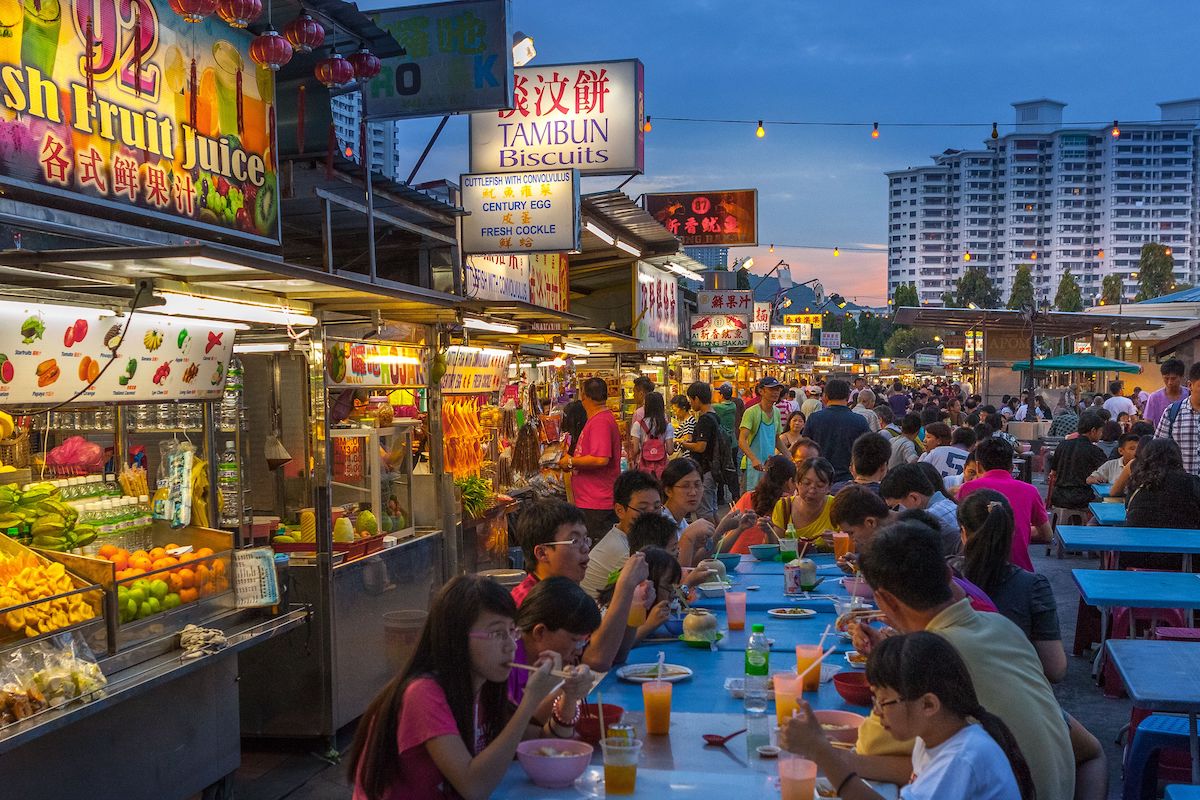 Gurney Drive is one of the most famous attractions in Penang and is also known as The New Esplanade to some. Just by the Gurney beach, you will see a stretches of hotels and malls lined up in this area, making it the IT spot in Penang. You will find a hawker street here with many stalls that are whipping up delicious local food to tantalize your taste buds.
24. City Hall Penang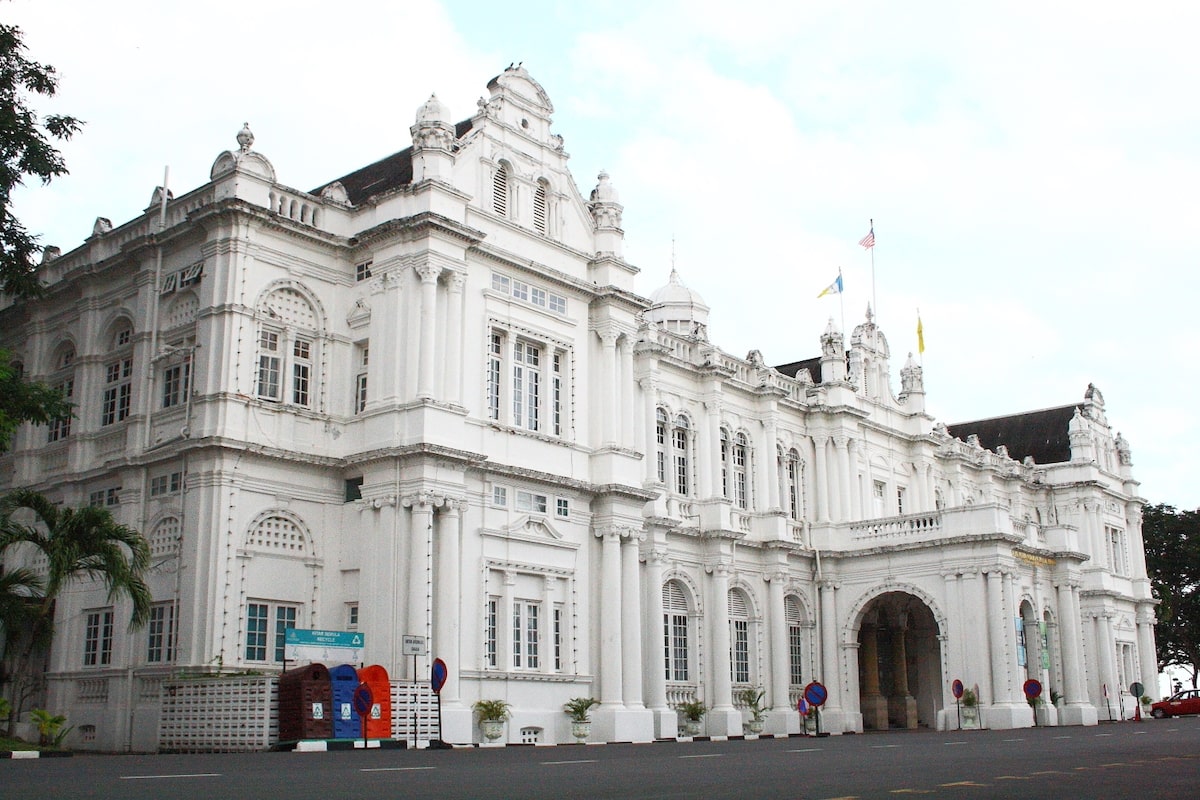 Built by the British, this colonial building served as the Penang administrative headquarters in Georgetown. Located in front of Millenium Plaza, this well-kept building is worthwhile to visit. A picture with one of the most interesting attractions in Penang as the background will have people guessing if you are travelling somewhere out of the country.
25. Tan Jetty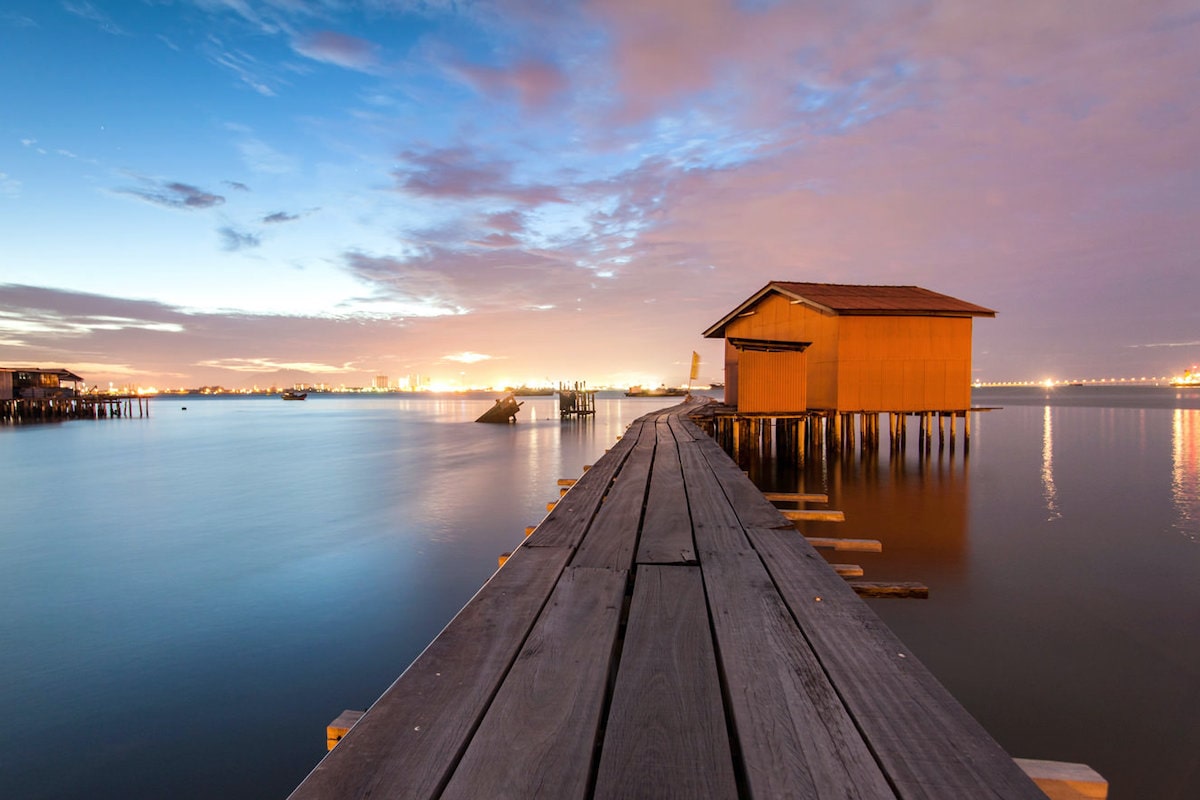 A newly discovered Instagramable place, Tan Jetty is one of the six clan jetties that are located in Georgetown. Here you would be able to see traditional wooden houses built on stilts and long jetties reaching out to the outermost of the sea. Though this is a serene place, there is nothing much to do here except for taking pictures.
26. Penang National Park
Known for its lush greeneries and uncontaminated beauty, this 1,213 hectares of land and sea is the ideal place for nature lovers. This park is a natural gem of Penang which was established to protect and preserve the animals and plants here. If you love nature and would keen to learn more about the different species of flora and fauna, you should definitely visit this place.
27. Penang Floating Mosque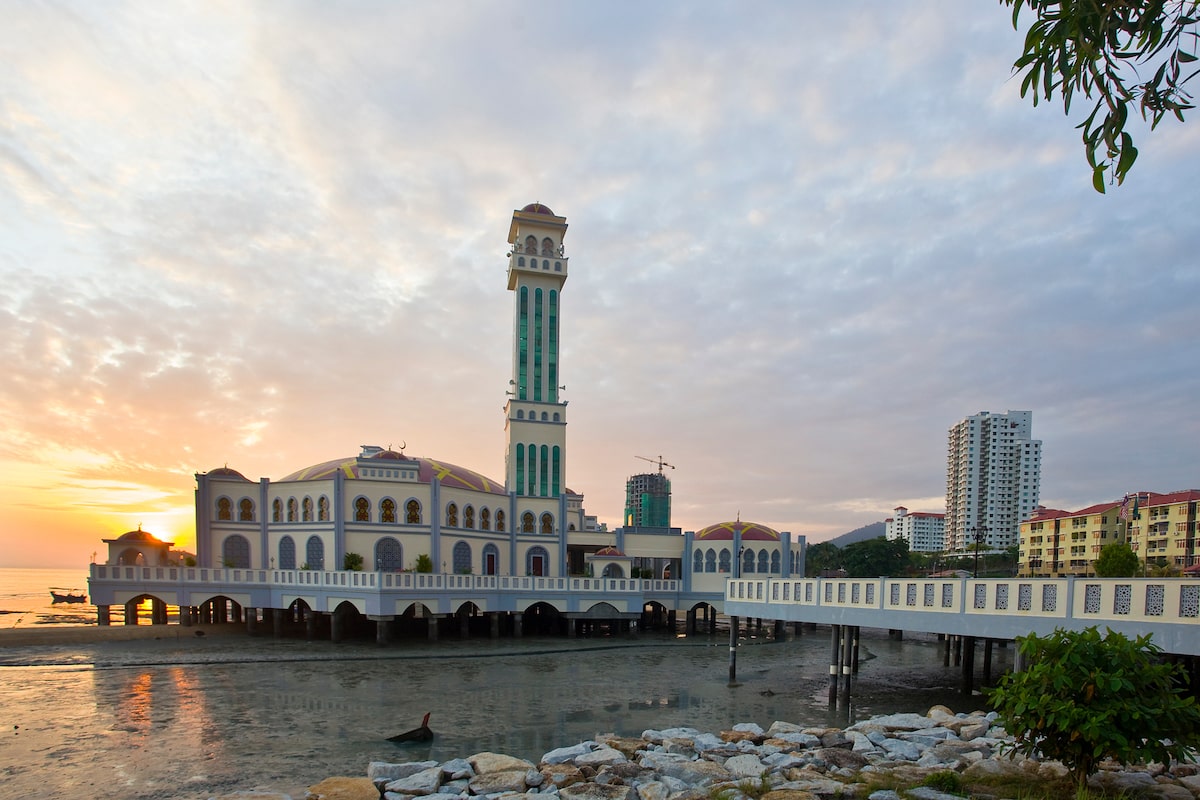 As intriguing as it may sound, this Mosque doesn't really float on water. However, because it is built on stilts by the bay of Tanjung Bungah, the base is hidden when the seawater rises; thus, the name floating was created. Come here and take a picture with this as your background as the white Mosque against the blue sky is just so beautiful.
28. Penang Avatar Secret Garden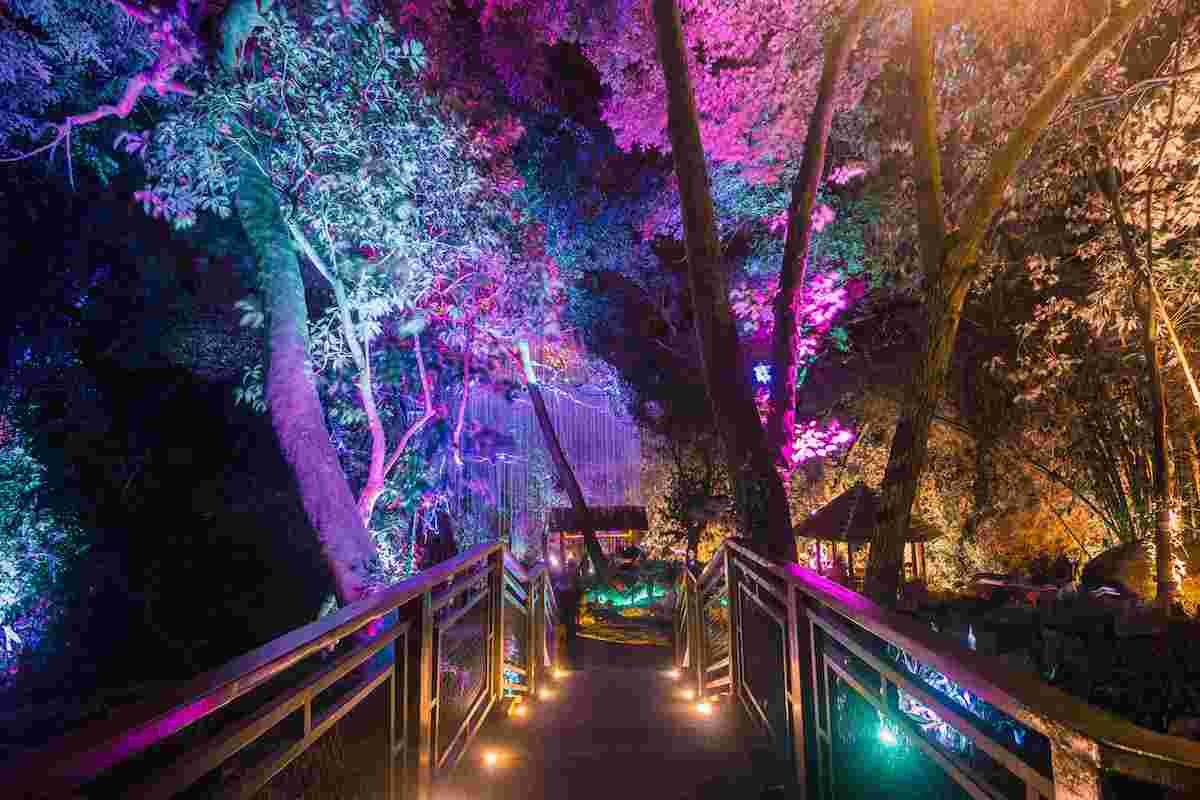 One of the more recent attractions in Penang is the Penang Avatar Secret Garden, that turns into a mysterious enchanted forest at night. You will first be greeted by a traditional wooden arch right before you enter into a world of enchantment. Here you will see very intriguing light shows and how it they illuminate up the trees.
29. Tropical Spice Garden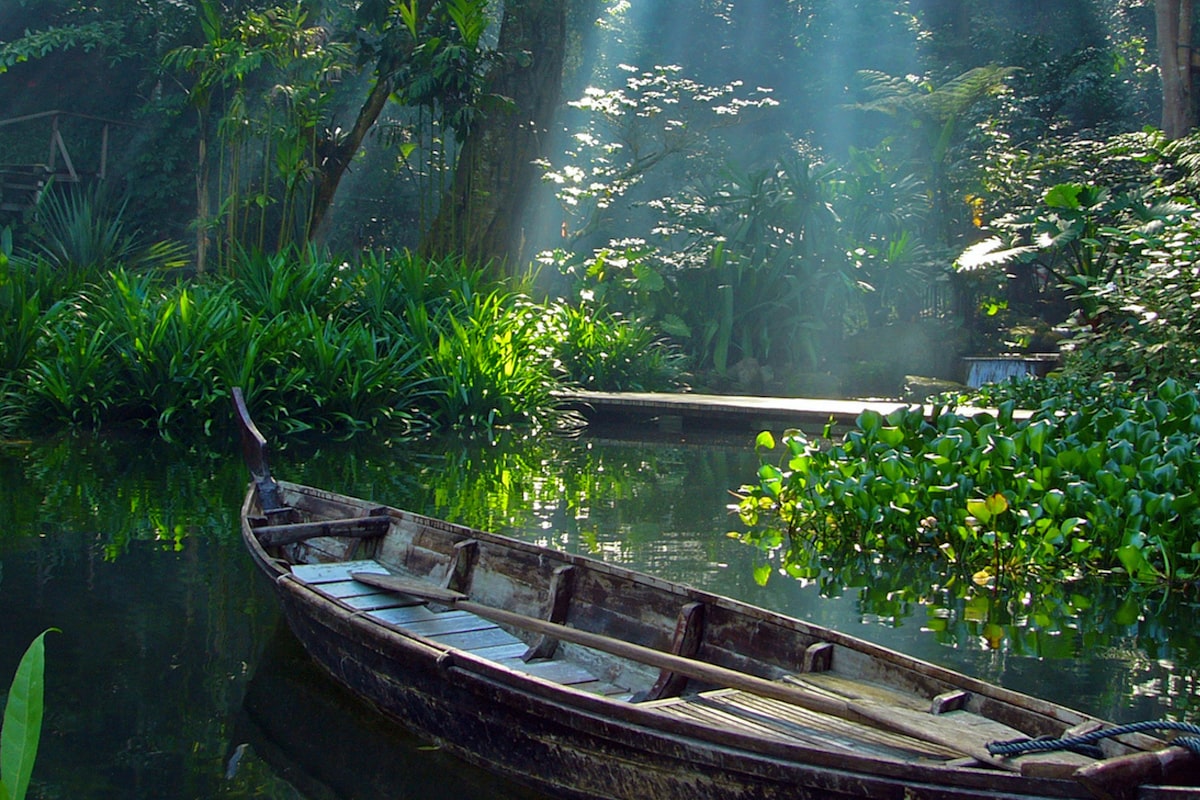 An award-winning spice garden, it is home to a variety of spices, herbs and fruit plants. You should be prepared to allocate half a day here as you will not only be learning about the different spices and their benefits, but you can participate in a cooking class too.
30. Escape Adventureplay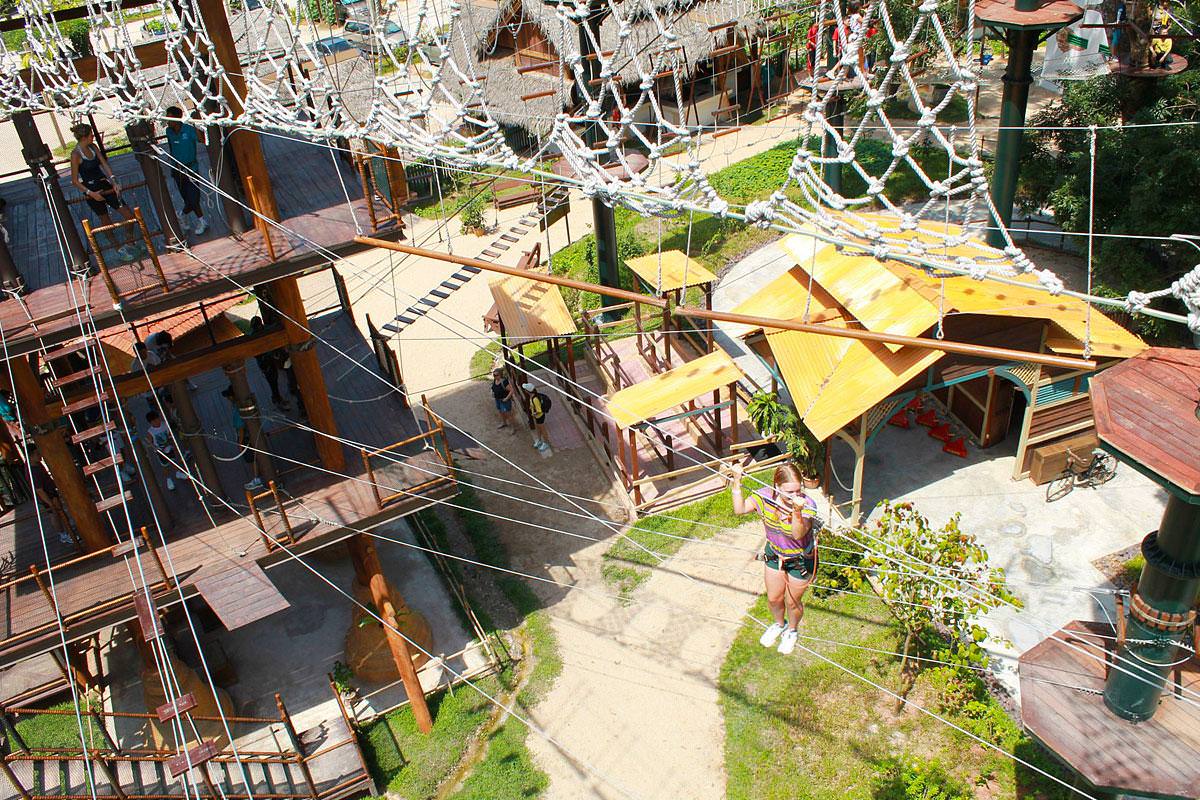 This outdoor theme park is set with nature as its backdrop. As one of the more interesting attractions in Penang, there are over 30 exciting activities that you can enjoy in this place such as zipline, water slides, theme park rides and many more. This place promises you an exhilarating time!
Final Thoughts on Attractions in Penang
In conclusion, Penang is a vibrant tapestry of cultural richness and natural splendour, offering a myriad of experiences that cater to every kind of traveller. From its historical streets and flavorful cuisine to its scenic beaches and lush greenery, Penang is a destination that promises enchantment and unforgettable memories.
More Information About Penang