Top 10 Attractions in Tawau (2024)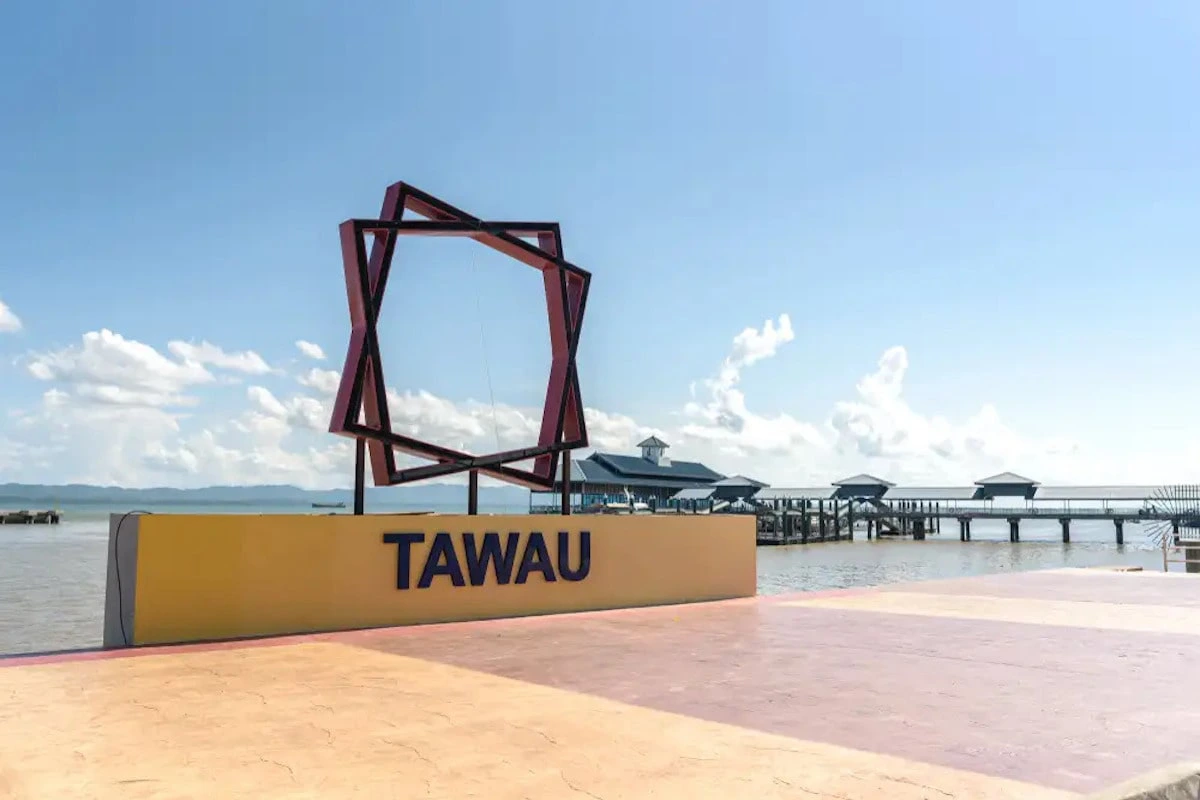 Tawau is one of the most fun cities to explore in Sabah and has a lot to offer, from its diverse cuisine to its many festivals and activities. The city is also home to some of Malaysia's best beaches. So, if you're looking for an adventure while on vacation, here are some of the best attractions in Tawau.
1. Teck Guan Cocoa Museum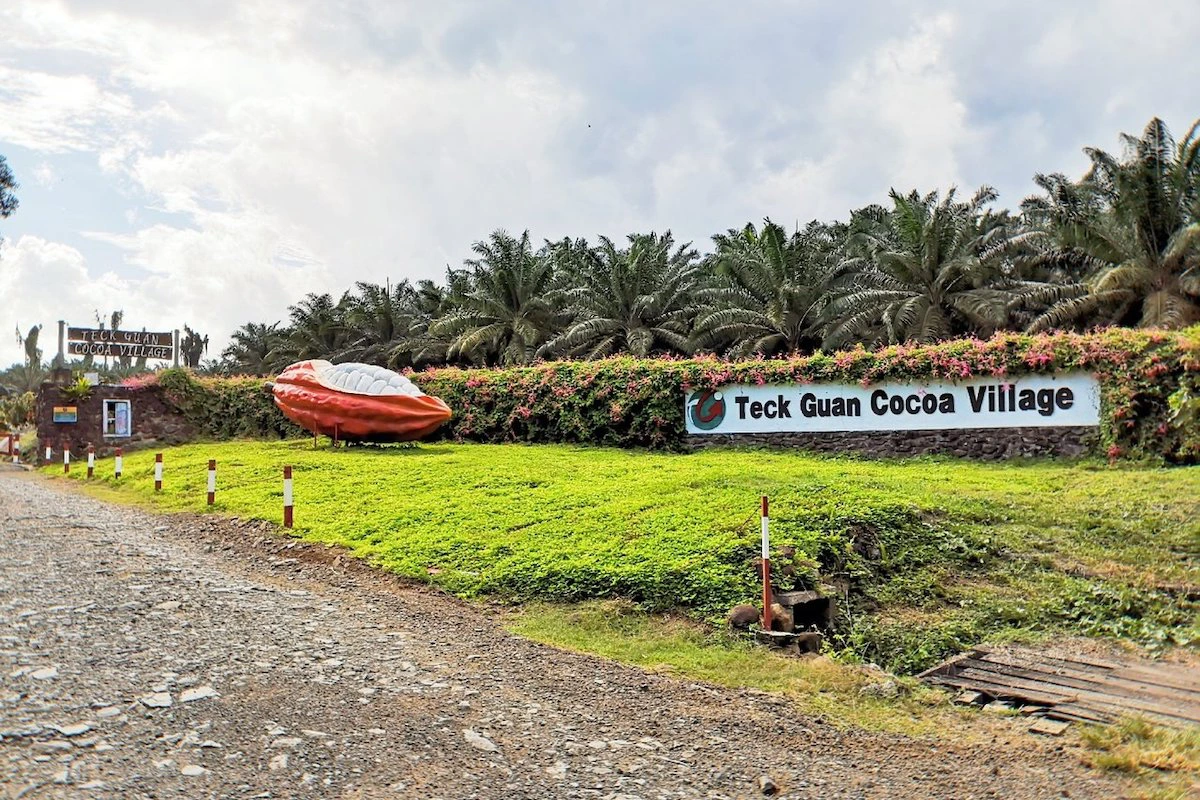 One of the first attractions in Tawau you should visit is the Teck Guan Cocoa Village, which is quietly nestled in Quion Hill and is approximately half an hour away from Tawau City. Visitors can hike towards the Cocoa Cultural Spring in the village and admire the majestic 75-feet waterfall.
It is also home to Teck Guan Cocoa Museum, whereby a guide will walk guests through different stations to learn more about how these delicious treats are created from scratch. Towards the end of the guided tour, visitors can participate in the tasting session of different types or flavours of chocolate. Besides chocolate treats, handwashes made from pure chocolate are also sold here.
2. Tawau Tanjung Market (Pasar Tanjung Tawau)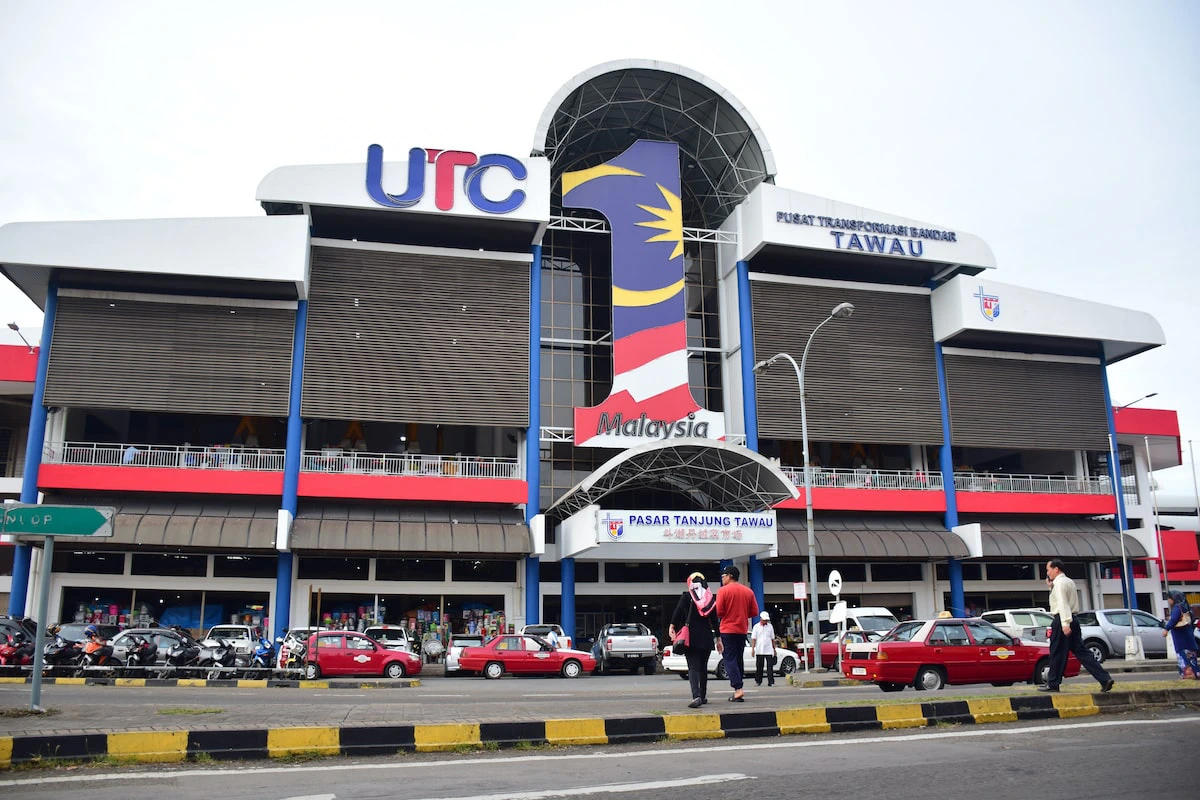 If you're looking for the best-dried seafood, Pasar Tanjung Tawau is the place to be. This 3-storey market has multiple stalls that sell almost anything, from fresh vegetables and sea produce to exciting toy boats. Apart from the variety of things sold here, the unbeatable bargain prices ensure that you can get almost anything for a good deal in this Tawau attraction.
3. Al-Kauthar Mosque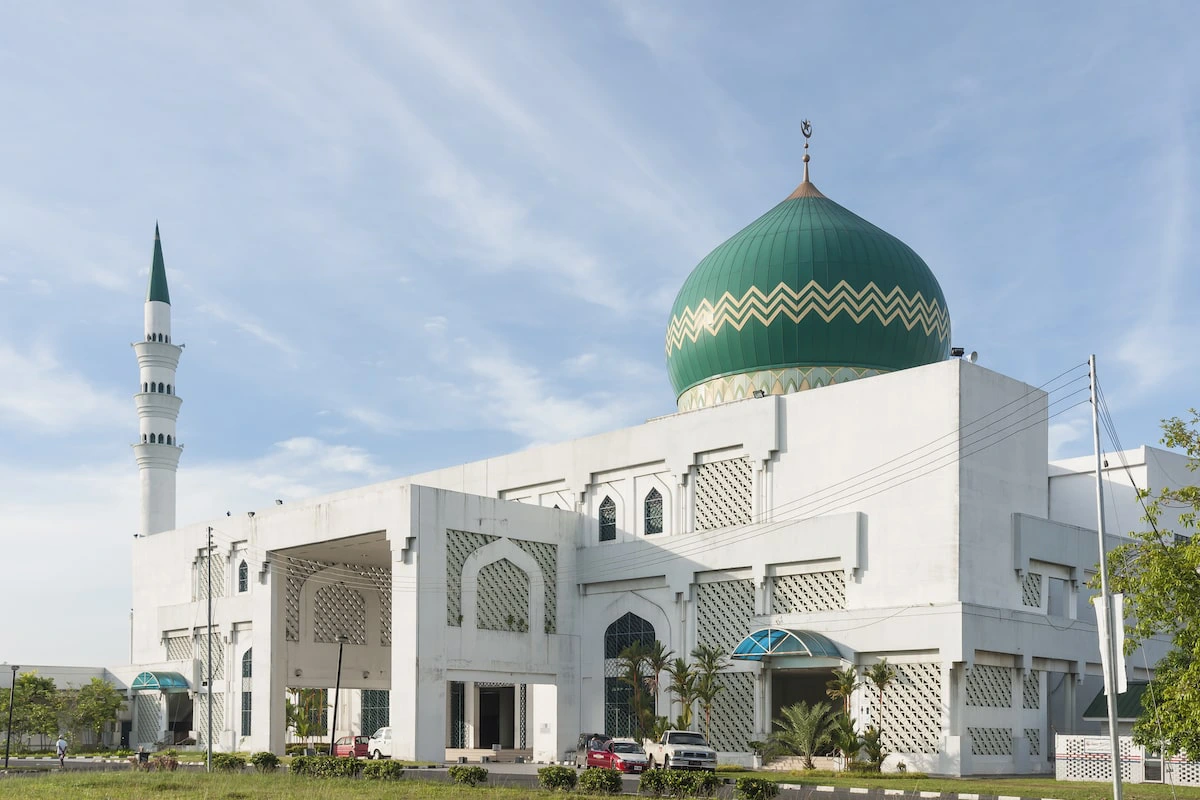 Al-Kauthar Mosque is one of the most beautiful and largest mosques in Sabah, with a capacity to accommodate 17,000 worshipers at once. This grand mosque's architecture will give visitors a warm feeling, as the lush green landscapes symbolise life and spiritual growth. Apart from a prayer hall, this mosque has a library, seminar hall and administrative office.
4. The Peaks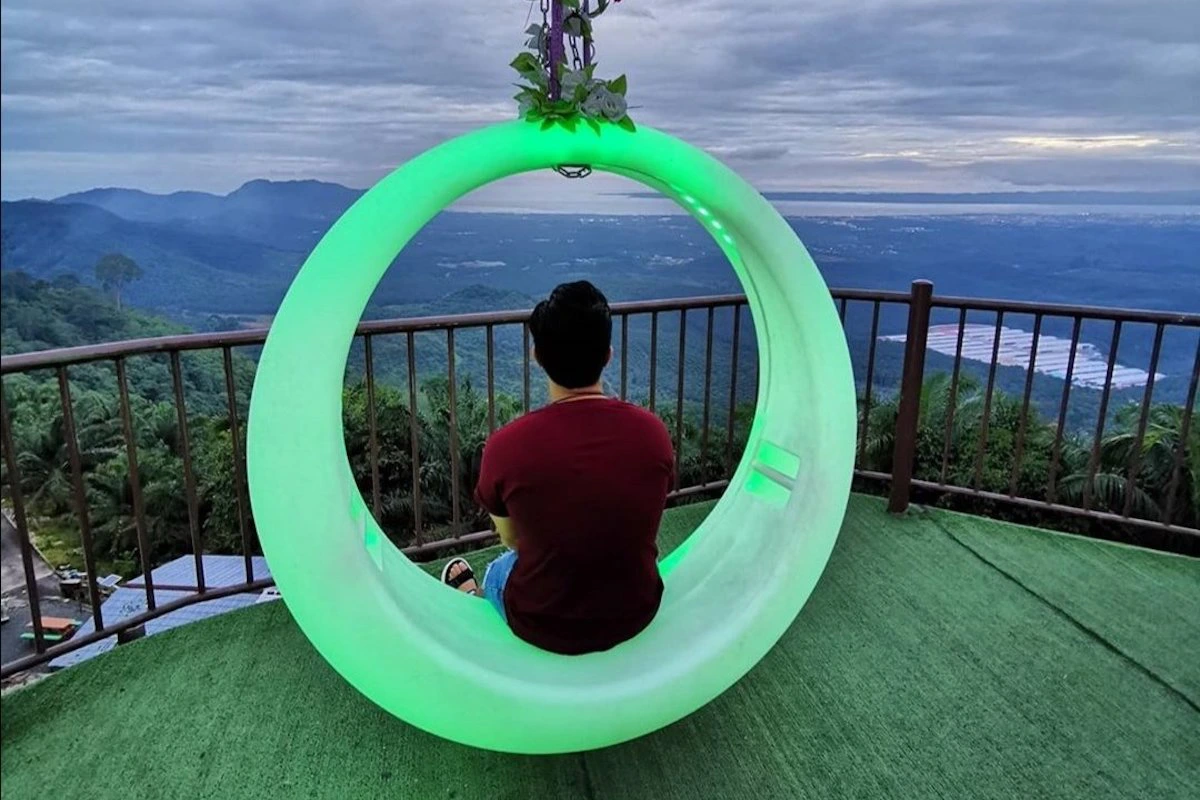 You can't say that you have seen Tawau until you've enjoyed a panoramic view of the city from The Peaks Observation Deck. Surrounded by forest reserves and palm oil plantations, this spot offers an opportunity for you to be close to nature while enjoying the city from a bird's eye view. If that is not enough, you can appreciate all of this while having a good meal or delicious ice cream here, one of the most exciting attractions in Tawau.
While the day view might be nice, it is nothing compared to the view during the night, where it is particularly fascinating with all the twinkling lights from Tawau City. If you choose to go at night, you should be extra careful during your drive there as the road can be long and narrow.
5. Tawau Hills Park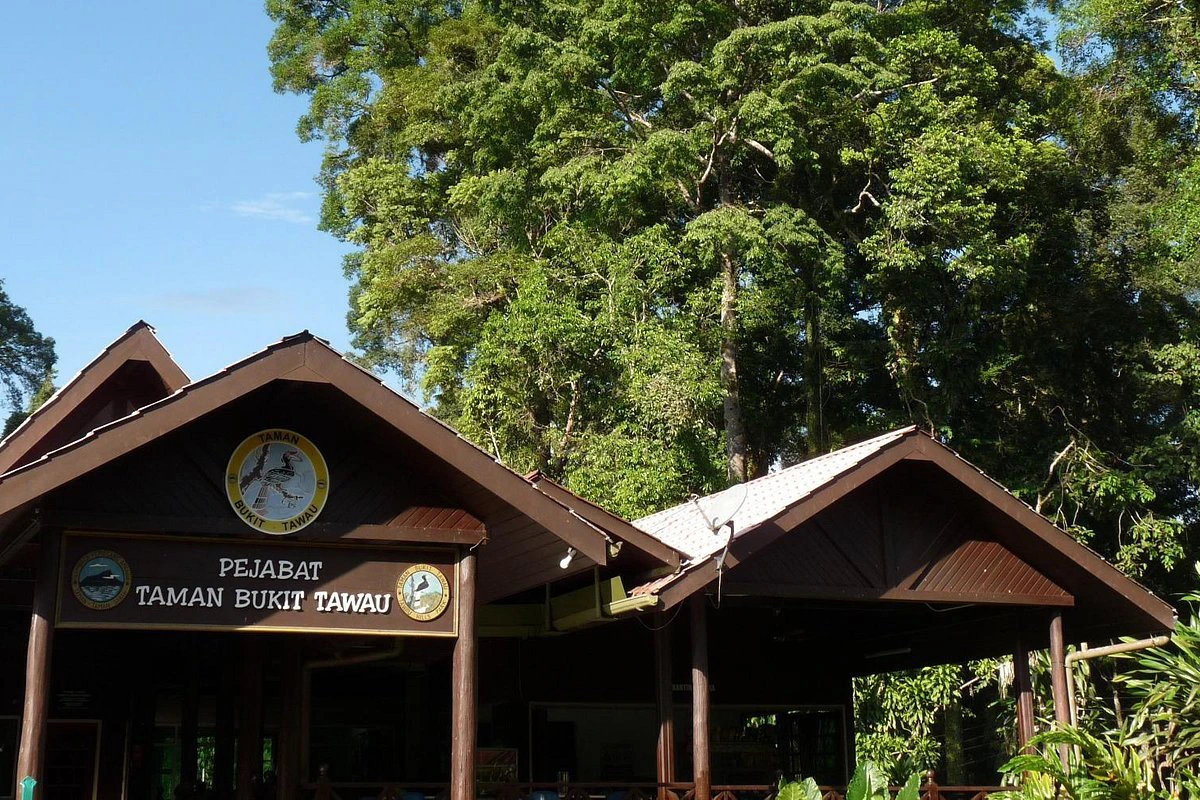 Tawau Hills Park is one of the must-visit attractions in Tawau for nature lovers. This 27,972-hectare park offers a perfect break from bustling city life, as it features excellent camping sites with hiking trails and numerous flora and fauna to explore. The highlight of this place is that it is home to the second tallest tree globally, towering at 1,312 metres.
If you want to explore this place thoroughly, hire a guide as they know everything this fantastic forest has to offer. For those who would prefer not to exert yourself physically, you can choose to enjoy a good picnic under the shady and sturdy palm tree groves.
Not only that, but you will also be able to find the Table Waterfall in this park. Also known as "Glass Hill Waterfall", it is mainly frequented for its view from above, resembling broken glass pieces thrown into waterfalls. Before entering this natural wonderland, you should pay extra attention to the slippery rocks to prevent yourself from slipping.
6. Gemok Hill Forest Reserve (Hutan Simpanan Bukit Gemok)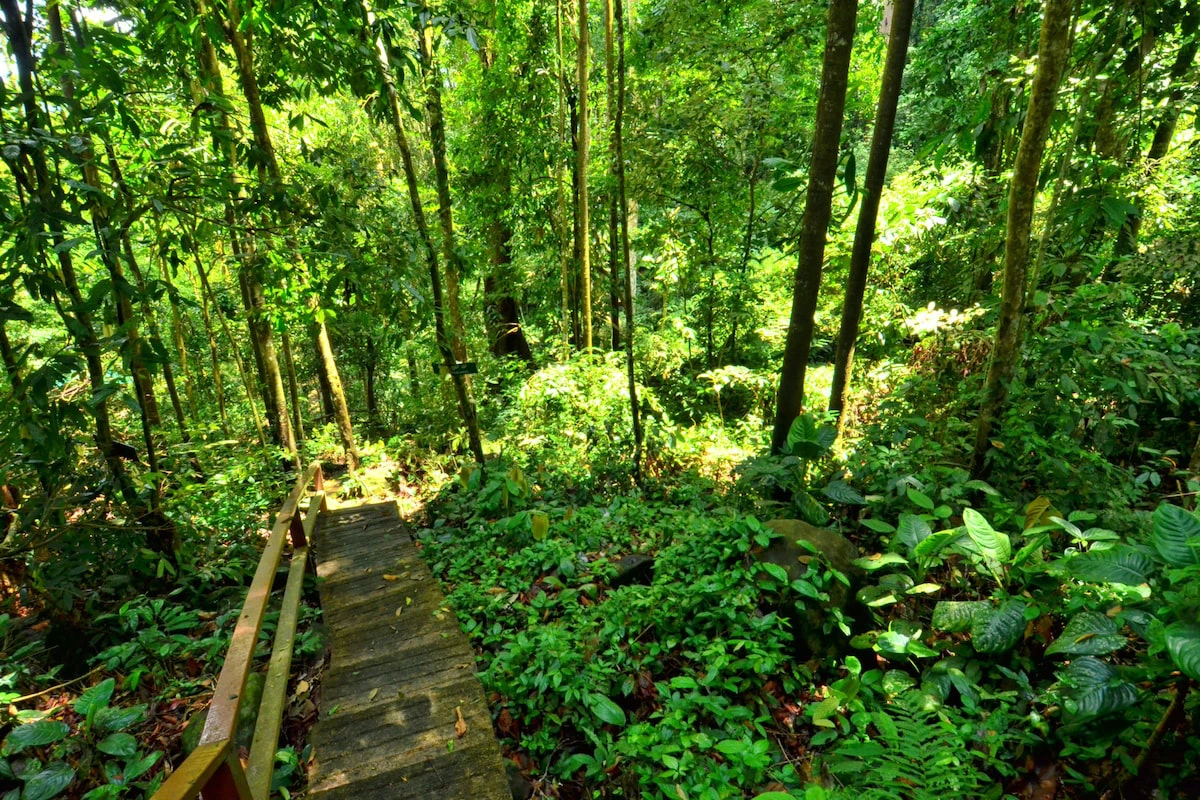 If you are looking to visit some natural attractions in Tawau, Bukit Gemok Forest Reserve is the perfect place. Apart from being surrounded by giant trees, the hiking trail also comes with washrooms and rest huts if you need time to recuperate. At the end of the trail, you will be greeted by one of the longest canopy walkways in Sabah at 231 metres which will provide you with stunning sceneries of the city and its surrounding areas when you are on it.
7. Tawau Japanese War Memorial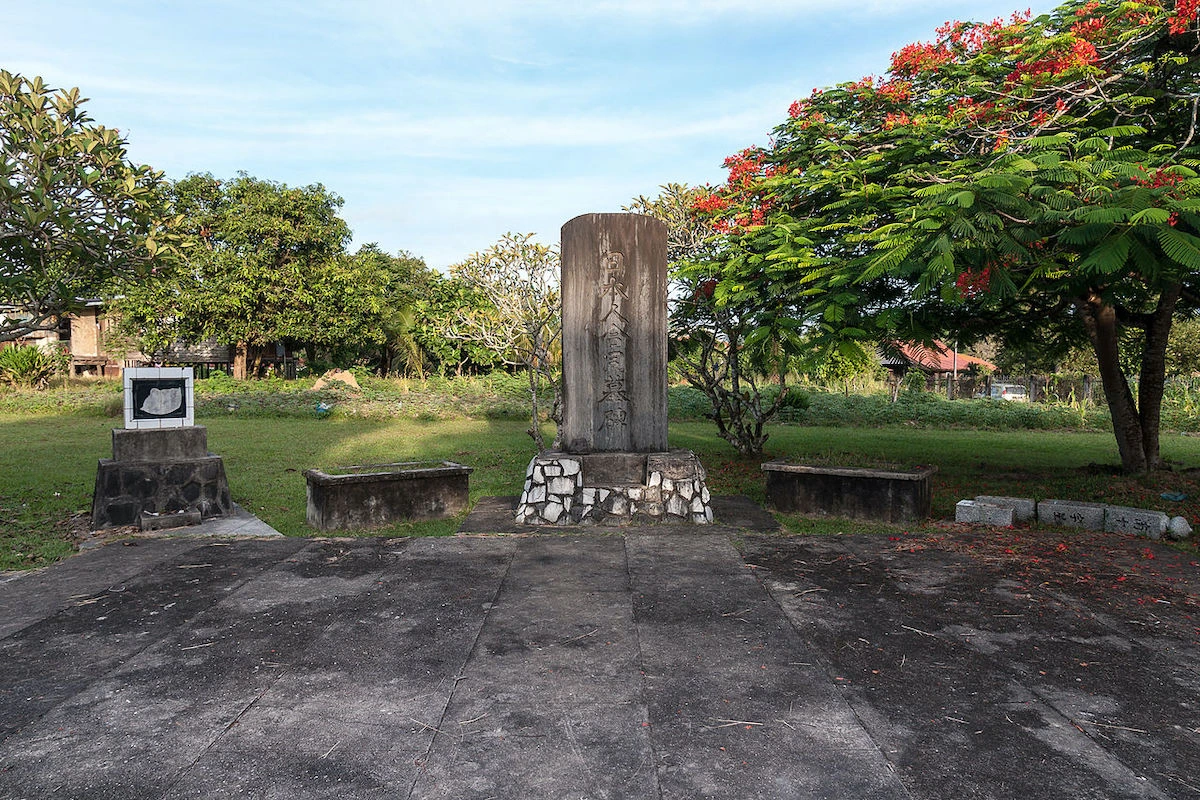 The Tawau Japanese War Memorial is a former Japanese cemetery used by the Japanese community as a burial site. How this community came about can be traced back to the Anglo-Japanese Treaty of 1902, which led to the settlement of many Japanese businesspeople in this area. It has now been beautifully transformed into an inspiring memorial park located west of the Tawau golf course.
8. Sankina Hotspring Park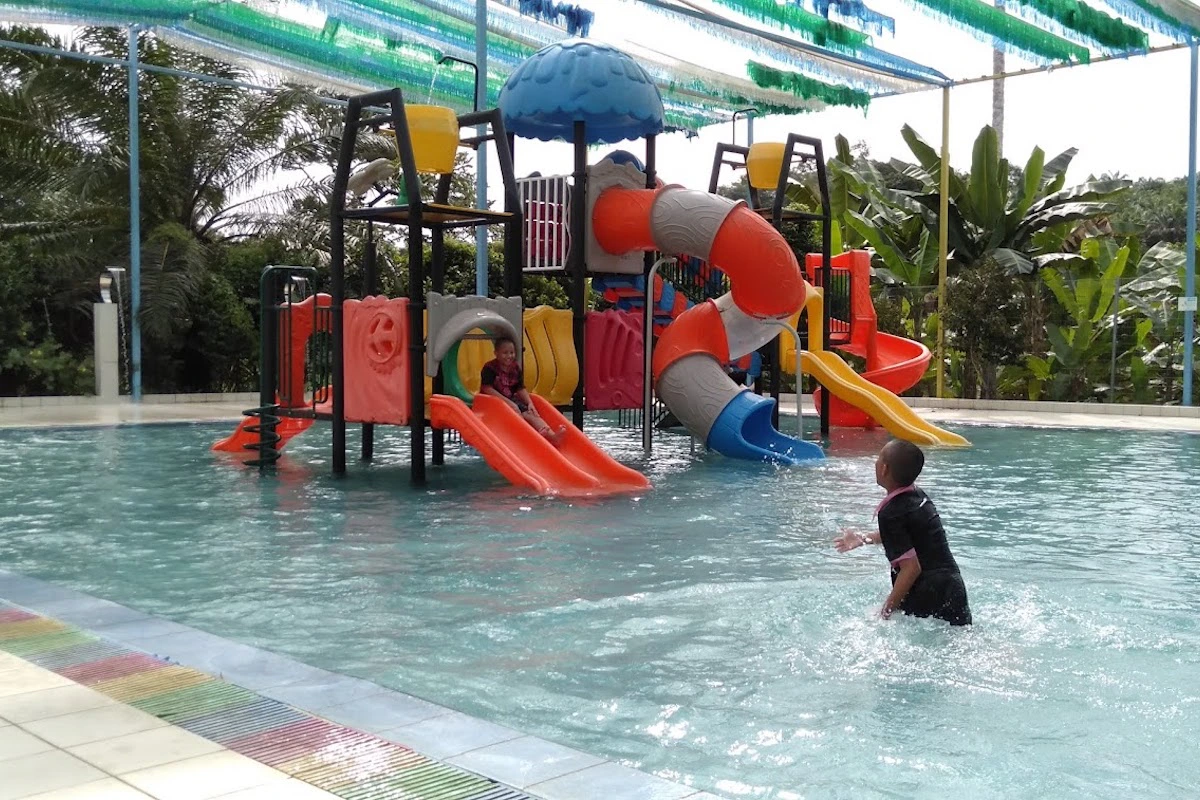 If you are looking for a place to relax, you should check out Sankina Hotspring Park. With multiple pools with different heat levels from 30-60 degrees celsius available here and fresh oxygen around tropical plants in abundance, you will feel rejuvenated by the end of the day. Apart from the hot spring, there is also a water park, tea farm and dining lounge in this Tawau attraction.
9. Balung River Eco Resort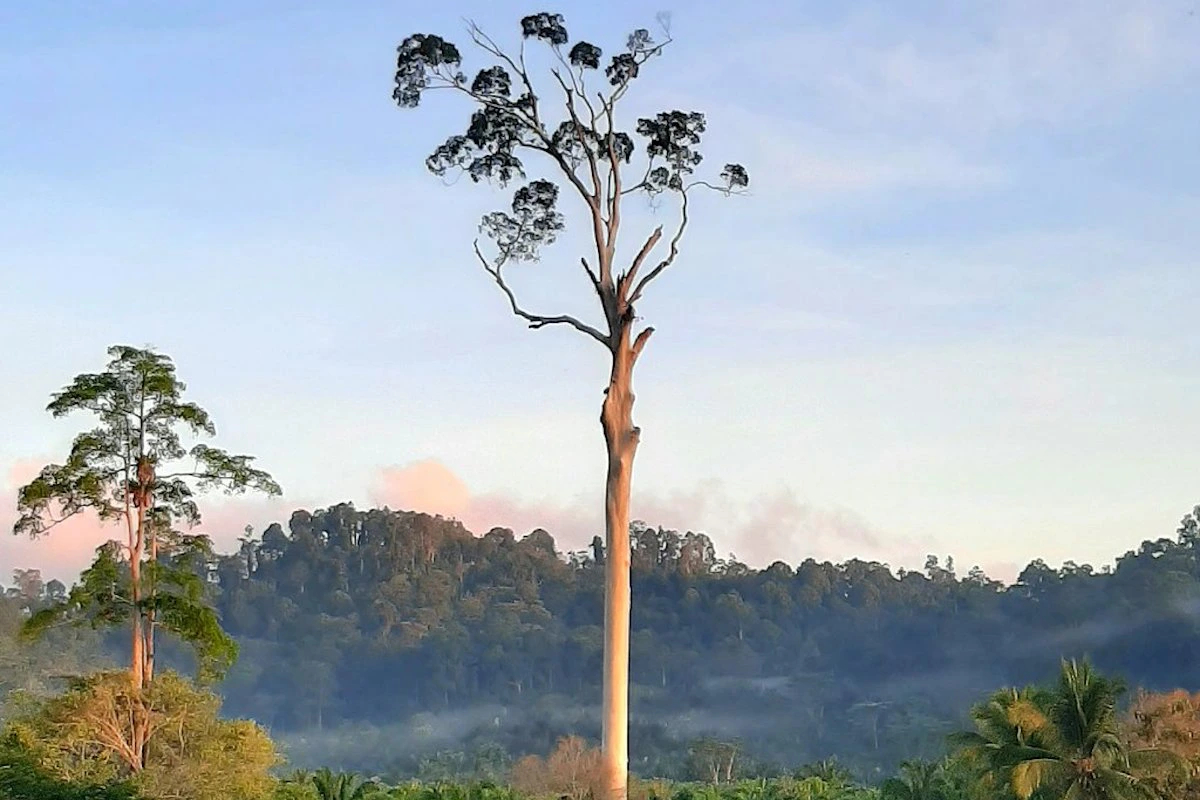 Nestled in the Tawau Hill Park, Balung River Eco resort is a perfect getaway from the hustle and bustle of the city. Apart from the opportunity to see exotic fruit species such as dragon fruit and abiu here, there are also plenty of activities in this Sabah attraction such as putting green, mountain biking, birdwatching and hiking. If you are looking to stay the night here, you can stay in one of the chalets here that are built from timber and river stone, giving off a rustic vibe.
10. Balung Cocos Columnar Basalt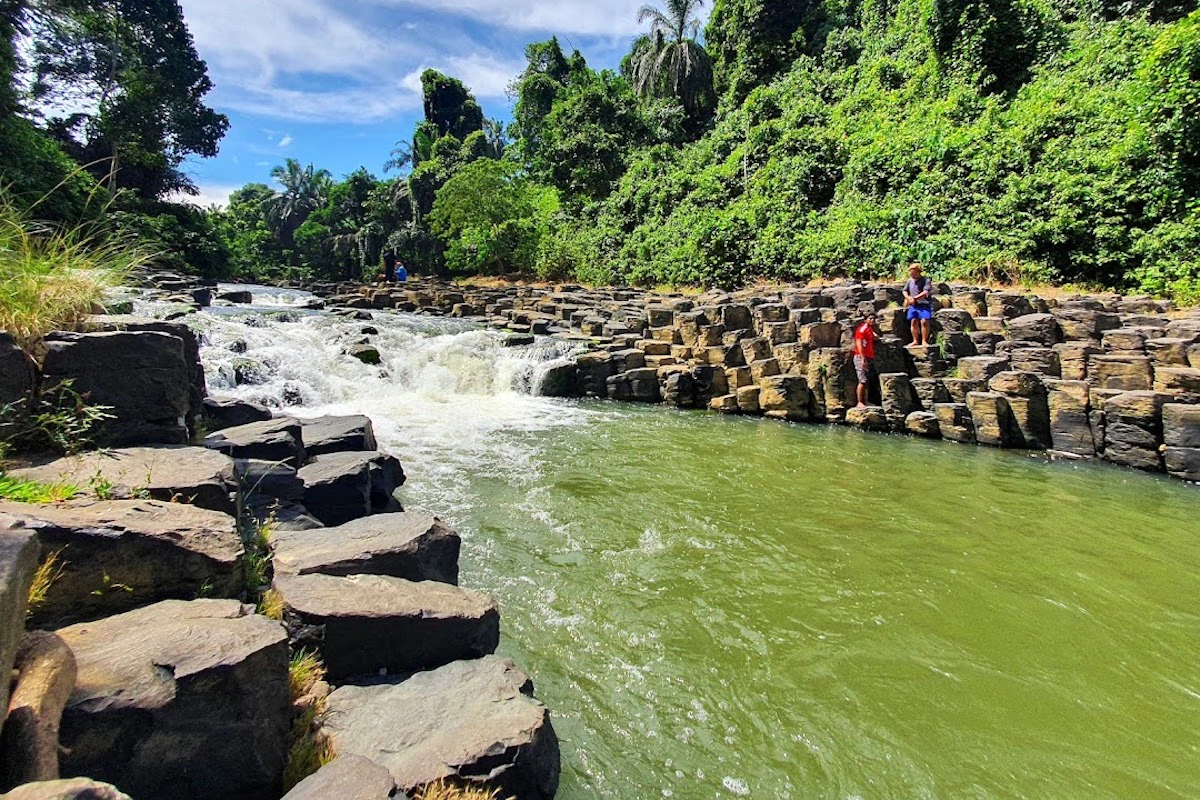 Columnar Basalt is a formation of rocks from the cooling lava on land after a volcano eruption. What makes the trip to see this most hexagonal-shaped rocks special is the fact that this is the only columnar basalt in Malaysia. Though the journey here can be slightly tricky, not only will you be rewarded with a view of this magnificent natural phenomenon, you can also take a dip in the river to cool yourself down.
With so much beauty and culture, you will not want to miss what this town has to offer. From the beautiful nature in Tawau Hills Park to the delicious chocolate in Teck Guan Cocoa Museum, the many attractions in Tawau will make any trip here a wonderful experience.