Top 6 Attractions in Raub (2024)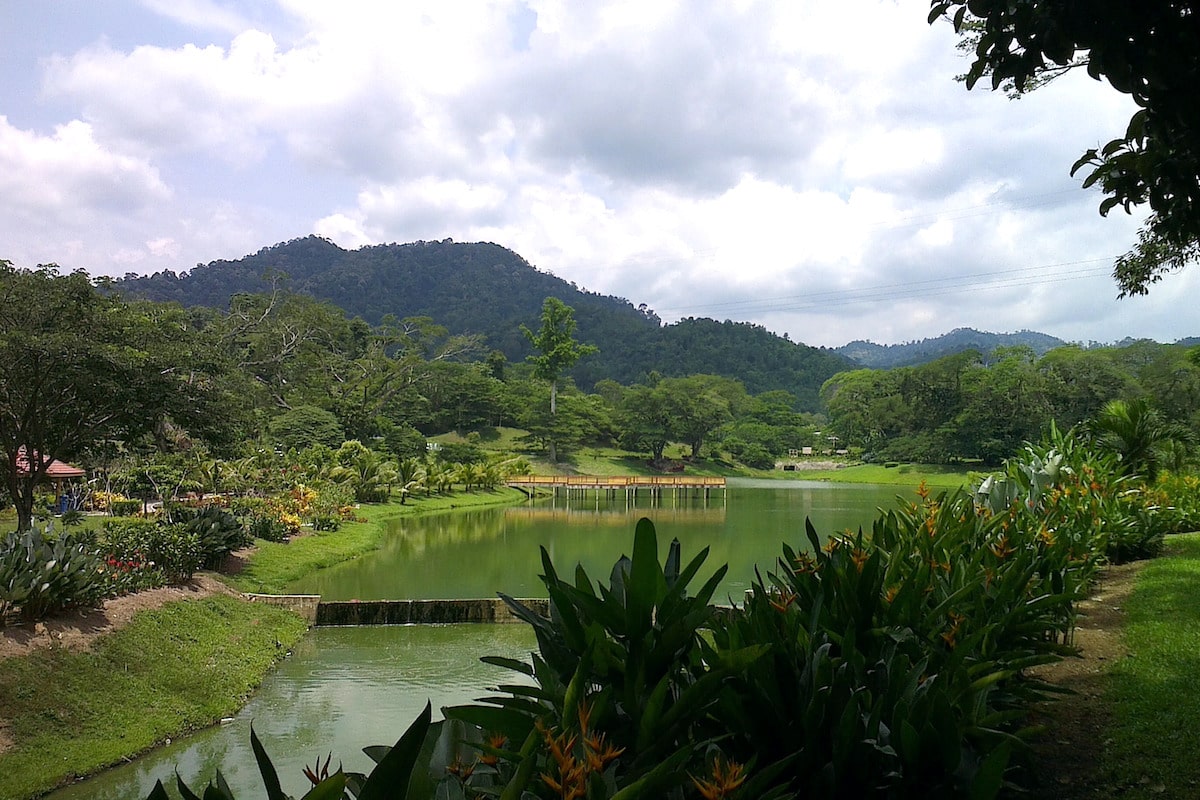 Settled in the Pahang state, Raub is a small town with a population of fewer than 10,000 people. A few decades ago, it was considered as one of the biggest gold mines in Malaysia and had contributed significantly to the country's economy at that time. It's now an abandoned mining town with a paucity of residents. Despite that, it's still a good place to visit in Pahang. The town is strategically located along the road that links Kuala Lumpur to Kuantan in Pahang state, Malaysia. Meanwhile, In Raub itself, the best way to discover its rich heritage is by visiting several forts and historical landmarks by foot set around natural vistas of paddy plantations and pine trees.
1. Lata Berembun Waterfall (Air Terjun Lata Berembun)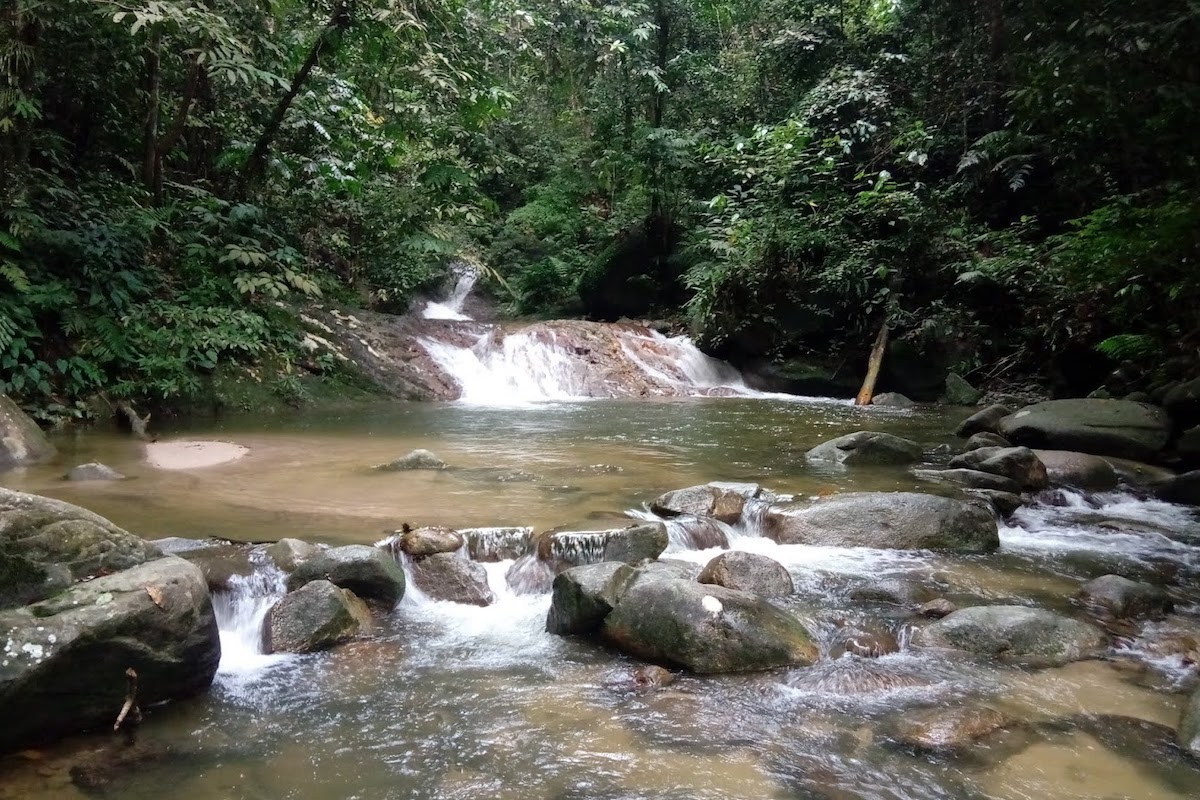 Lata Berembun is located after Raub town in Pahang near a Chinese settlement known as Kampung Sungai Chalit. On the slopes of Benom Mountain, this beautiful waterfall is hidden, and to reach it, tourists must trek 10 kilometres of mud, dirt, and gravel in either a 4WD vehicle or by foot. Those who are dedicated to getting to the top will be rewarded with a glimpse of one of Malaysia's most untouched waterfalls. After Raub, there will be signboards along the road you can follow towards Berembun. The beautiful waterfall is wonderfully positioned with a picturesque backdrop that makes it the ideal picnic spot.
2. Lata Jarum & Pulau Chekas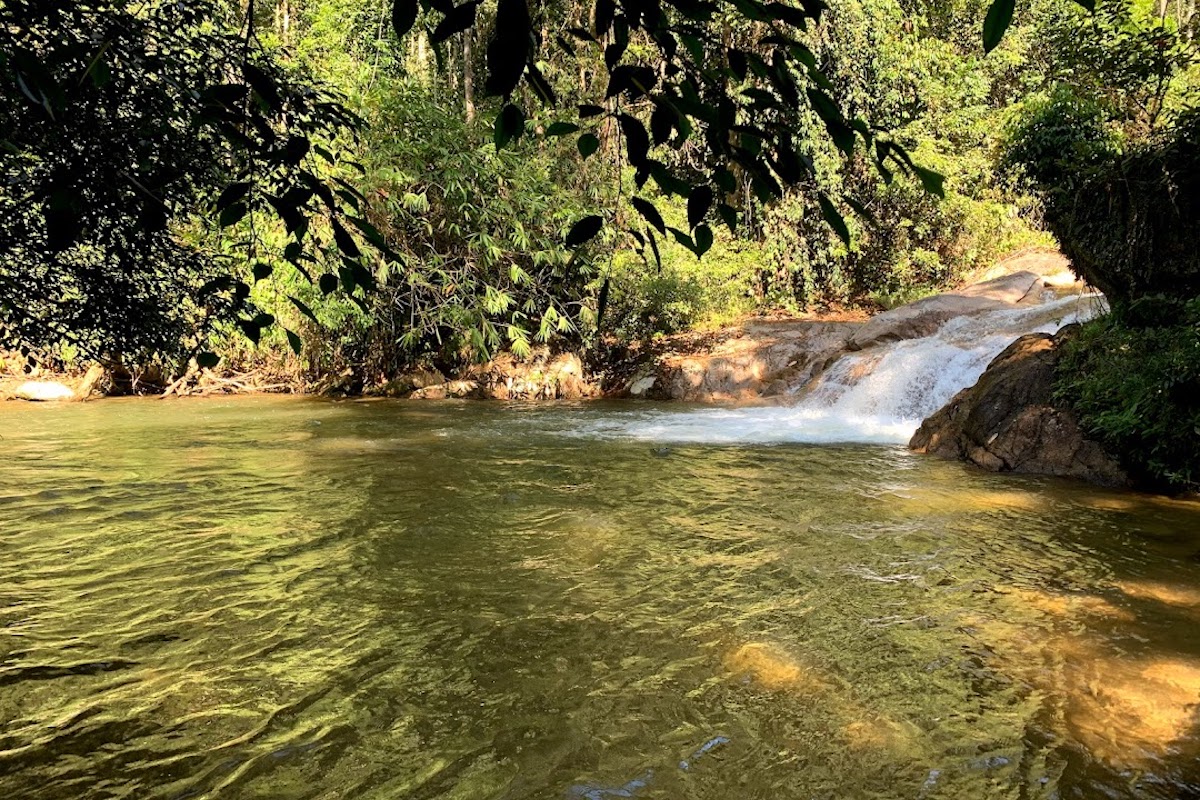 Lata Jarum is a waterfall that also happens to be the highest waterfall in Malaysia, with a height of 43 meters. The name "Lata" which stands for prawns, suggests that there may be prawns here at one time. There are mountain peaks and limestone hills around this area called Bukit Cheras. Lata Jarum and the hills of Bukit Cheras are located in a nature reserve area that has now been developed as a tourist attraction. Addition to various types of flora and fauna that exist in this place, you may find deer, monkeys, pythons and snakes here too. Visitors can also enjoy nature trails or trekking on foot from the entrance to Razak Mansion Raub, which is about twenty kilometres from here.
3. Lata Lembik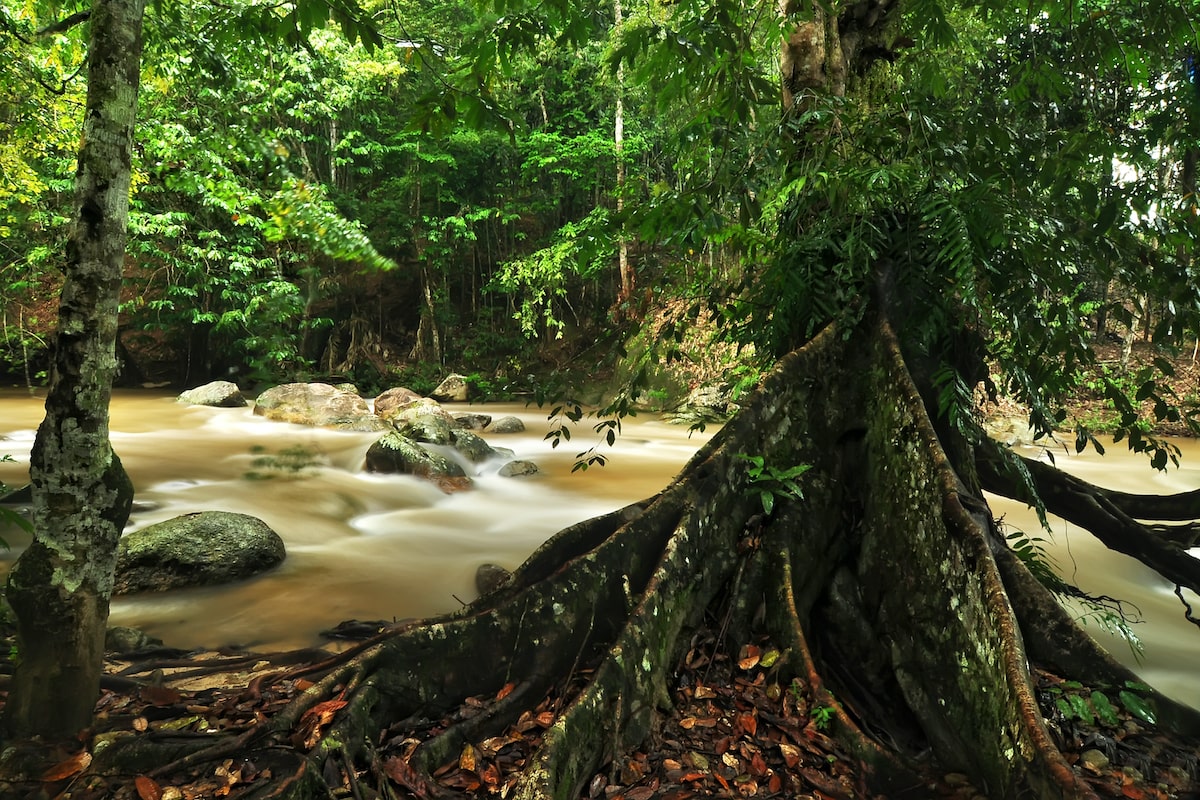 The Lata Lembik is located in Kampung Bukit Murshid, Lembir. The place is famous for many things like the jungle trail that leads to this location, paddy fields and some historical remnants or another that are still found around the area. If you're keen to do a little paddy field walk, then why not come here? This paddy field trail can actually take more than one hour depending on how fast you walk through it! Lata Lembik is a place where paddy fields surround it, and there was once an old abandoned water tank called Tanjung Batu located at Kampung Bukit Murshid right smack in the middle of paddy fields. While the paddy fields were used as a deterrent for soldiers during WWII, there are still remnants of bunkers and trenches that can be seen around this paddy field trail which can be appreciated as we reminisce about the past and how times have changed for the better.
4. Jeram Besu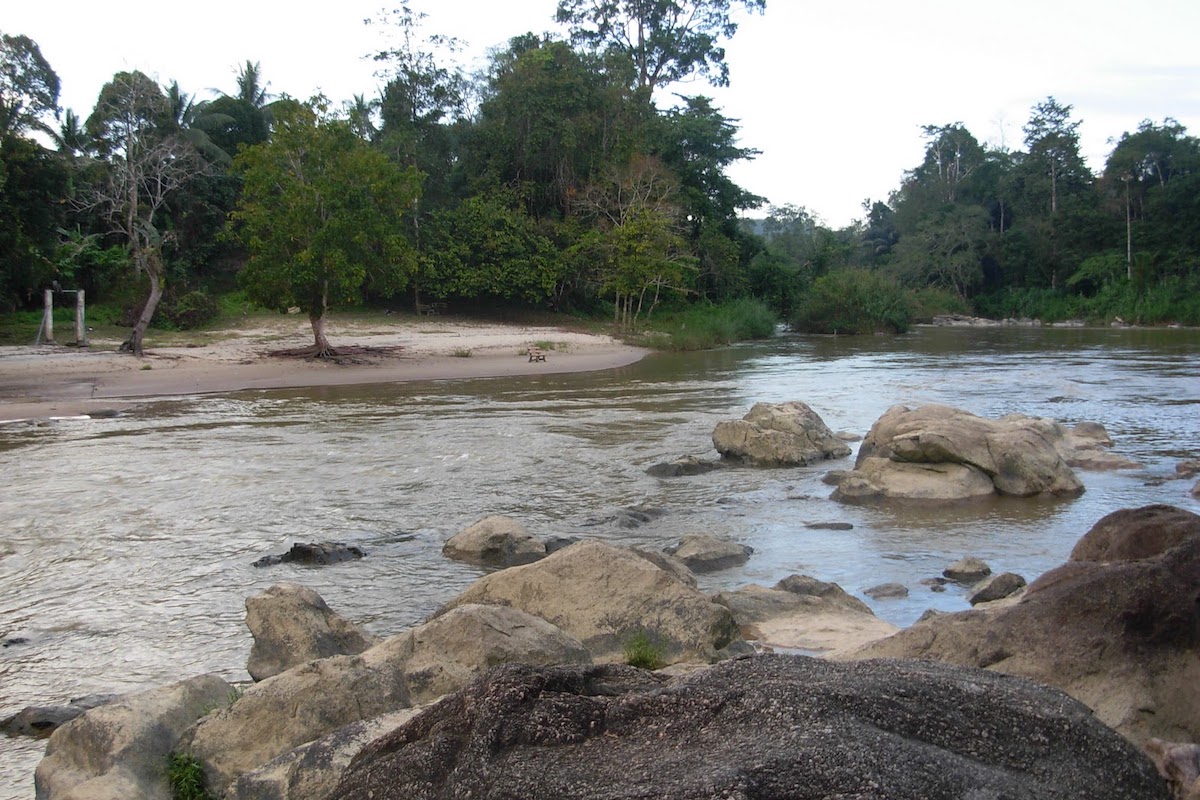 Jeram Besu is a popular paddy plantation area in Raub. This place provides a scenic view of paddy plantation while also giving water sports opportunities like speed boat riding, fishing and boating. The paddy plantations that are seen here are some of the biggest paddy plantations in Malaysia. For paddy enthusiasts, the plantations at Jeram Besu are definitely worth visiting with most paddy plants being neatly maintained, abundant and fresh green. When you arrive at Jeram Besu paddy plantation, there is an entrance fee of RM2 per vehicle (for non-permit Holders). The ideal timing for a visit is during the paddy harvesting period where most padi fields are open for visitors to see their paddy plants up close. This paddy plantation is also an ideal photo-taking spot for padi plants and padi planters alike so make sure that you do not forget to bring your paddy planter hat when visiting!
5. Fraser's Hill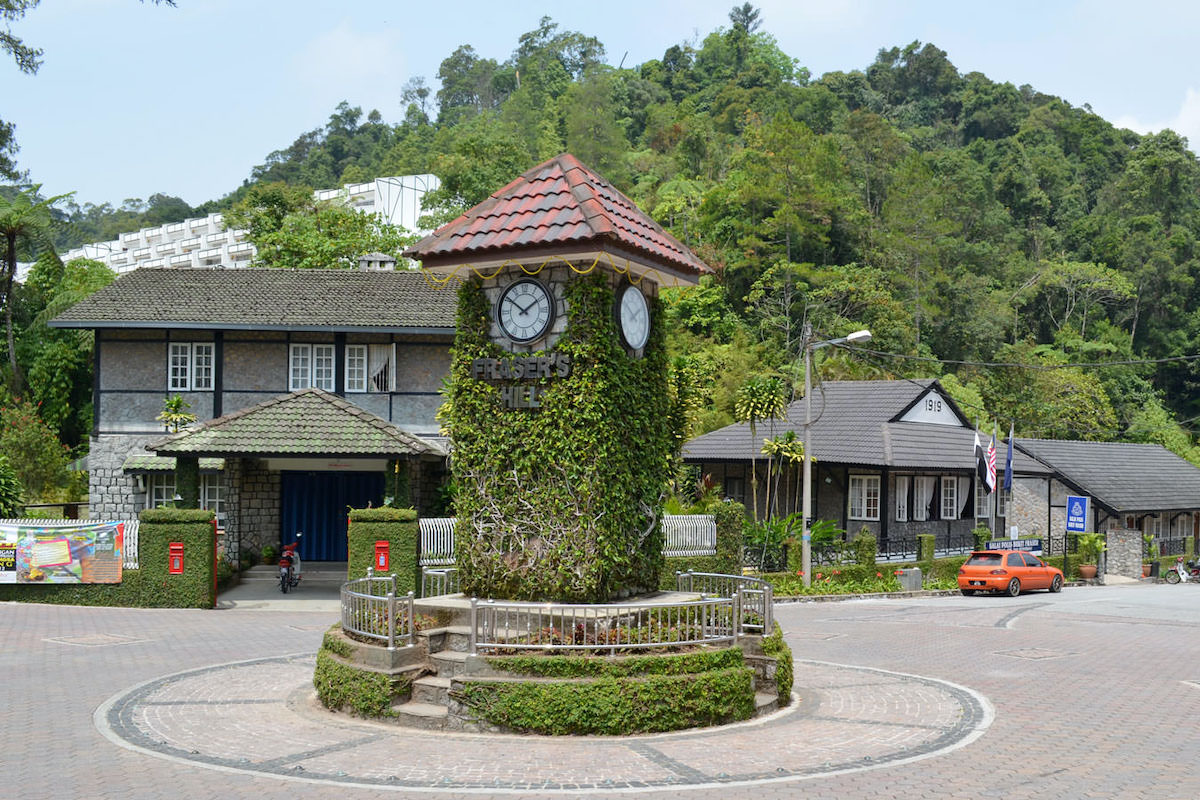 The lush green forests of Fraser's Hill are a hidden treasure trove just 100 kilometres away from Kuala Lumpur. The area is home to pristine rainforests and rich biodiversity, with high altitudes, which results in a cool temperature. Among the activities you can do here include golf, hiking, bird watching and more.
6. Pine Tree Trail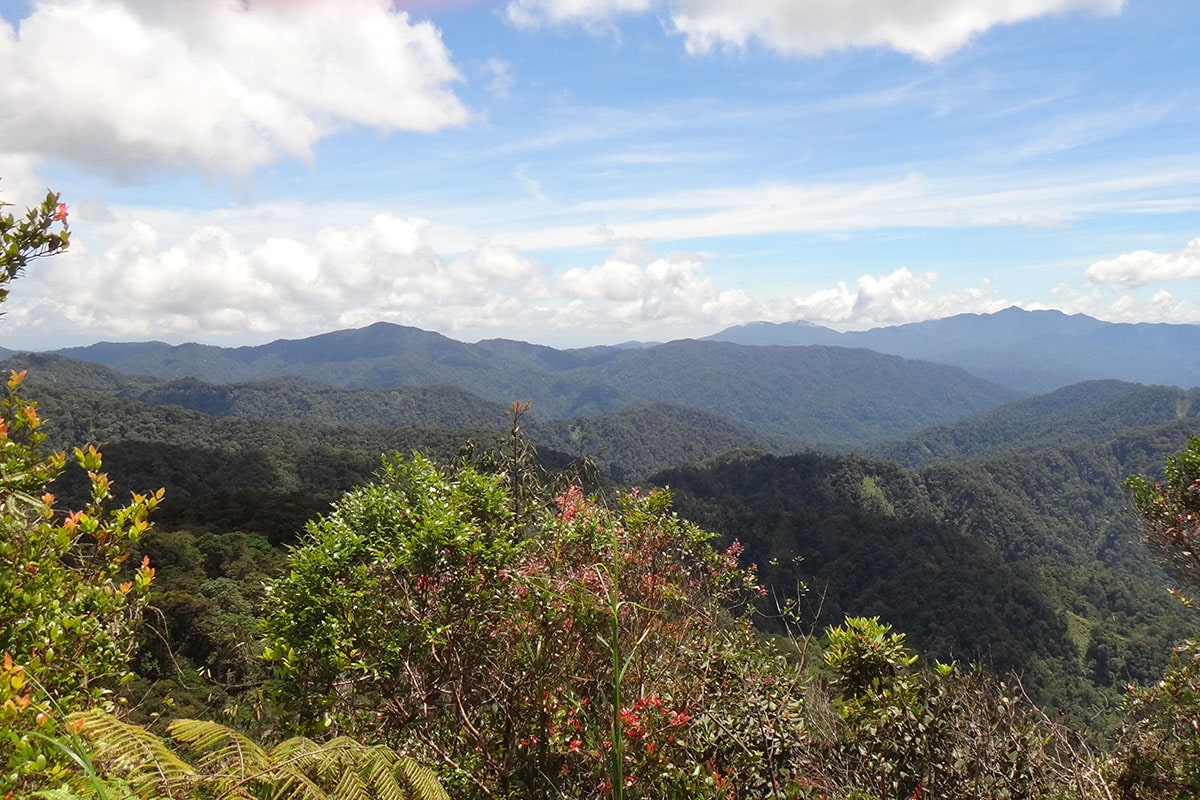 The Pine Tree Trail tests hikers on their endurance and offers them an opportunity to get up close with the different varieties of flora and fauna. You'll also find 'Mossy Forest', which has its pathway dominated by moss and stunted trees. At the top of this trail, you will be rewarded with a stunning view of the highland.
With paddy plantations, pythons, waterfalls and World War II bunkers; Raub, Pahang is an attraction not to be missed. We hope that you will visit Pahang to experience this one of a kind location, up close and personal!