Top 5 Attractions in Batu Gajah (2024)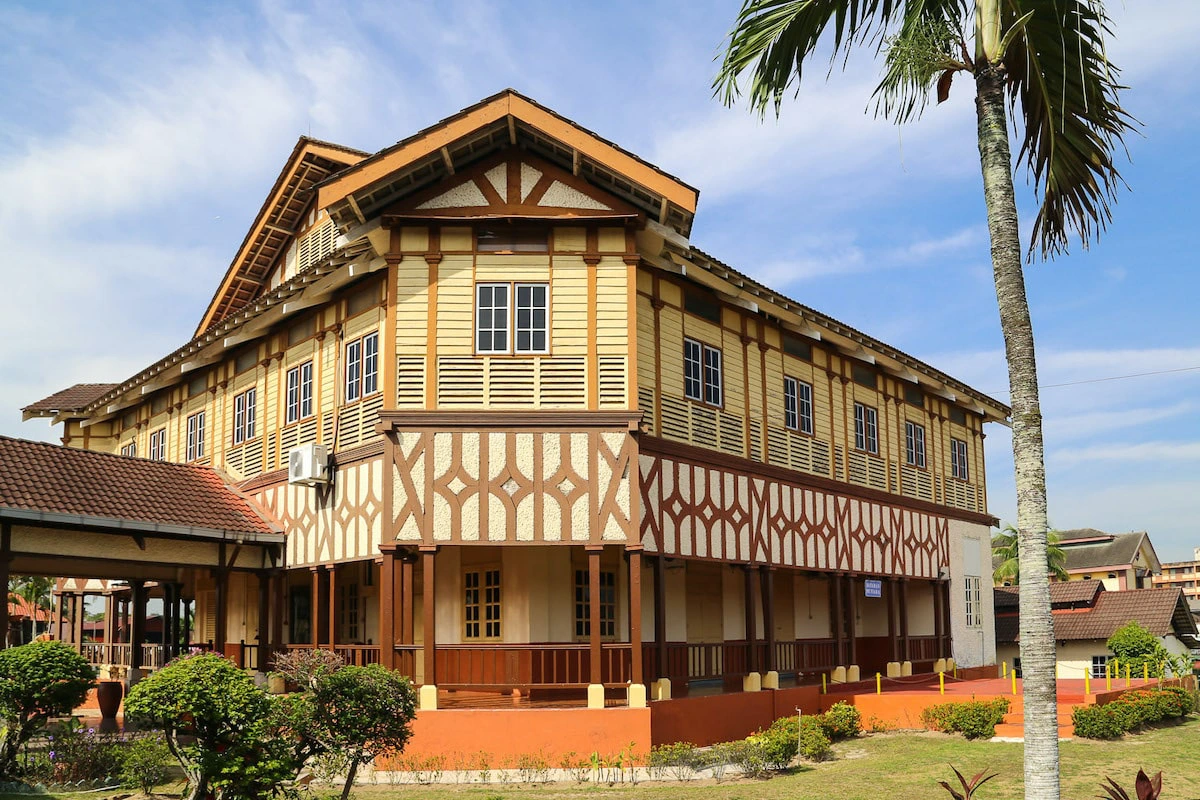 Batu Gajah may not be the first place that comes to mind when planning a trip to Malaysia, but this hidden gem, located in the Kinta district about 24 kilometres from Ipoh, has a lot to offer. Batu Gajah ('batu' is stone and 'gajah' is the elephant in Malay) got its name from two large boulders that resembled elephants, which were found along the Kinta River. Today, this place is best known for its unique history and beautiful architecture and here are some of the attractions in Batu Gajah that you should visit.
1. Kellie's Castle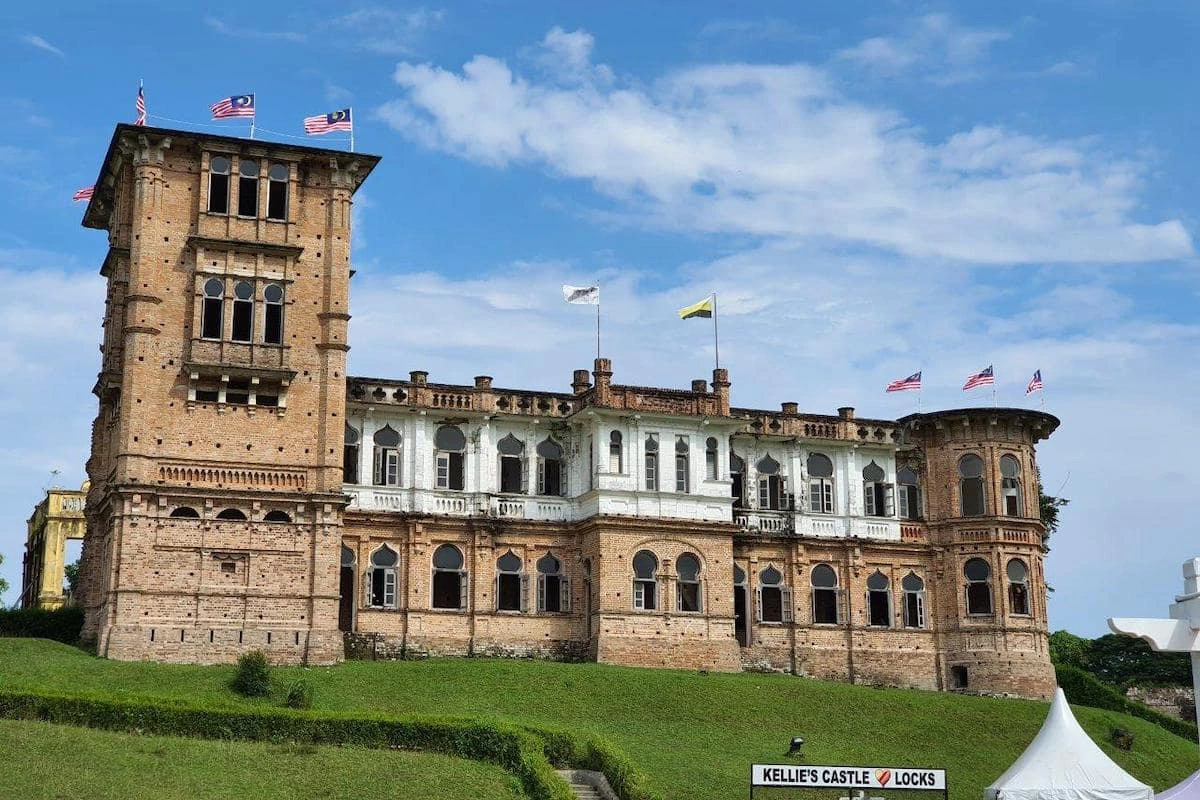 First on this list is the most famous symbol of love in Malaysia, Kellie's Castle. The castle was built by a Scottish planter, William Kellie-Smith, to be a luxurious home for Kellie-Smith and his family. It features several unique features, including an indoor pool, a ballroom, a courtyard, beautiful gardens, and a secret tunnel.
The construction started in 1915, but due to the death of William Kellie-Smith in 1926, it was never completed. Though unfinished, it's still one of the most significant attractions in Batu Gajah due to its architecture and design. Kellie's Castle is an excellent example of Moorish architecture, and its design is based on the Scone Palace in Scotland. The castle has been used in many movies and TV shows and is a popular spot for photographers.
Today, Kellie's Castle is open to the public for tours and events. Visitors can explore the castle grounds, learn about its history, or enjoy the beautiful setting. Visitors to Kellie's Castle can certainly see why it's such a popular place to visit; the castle is imposing and beautiful, and its location atop a hill makes it all the more dramatic.
What's more interesting, the castle is also said to be haunted, making it all the more intriguing for visitors. Some reported seeing Kellie-Smith's spirit roaming the castle's second-floor corridor. Some say that his daughter's spirit can be seen in her room, wearing a white blouse and curly hair. Others believe they are the souls of workers who lost their lives during construction. Whatever the case, Kellie's Castle is worth visiting if you're looking for a history lesson or a ghost story.
2. Tanjung Tualang Tin Dredge No. 5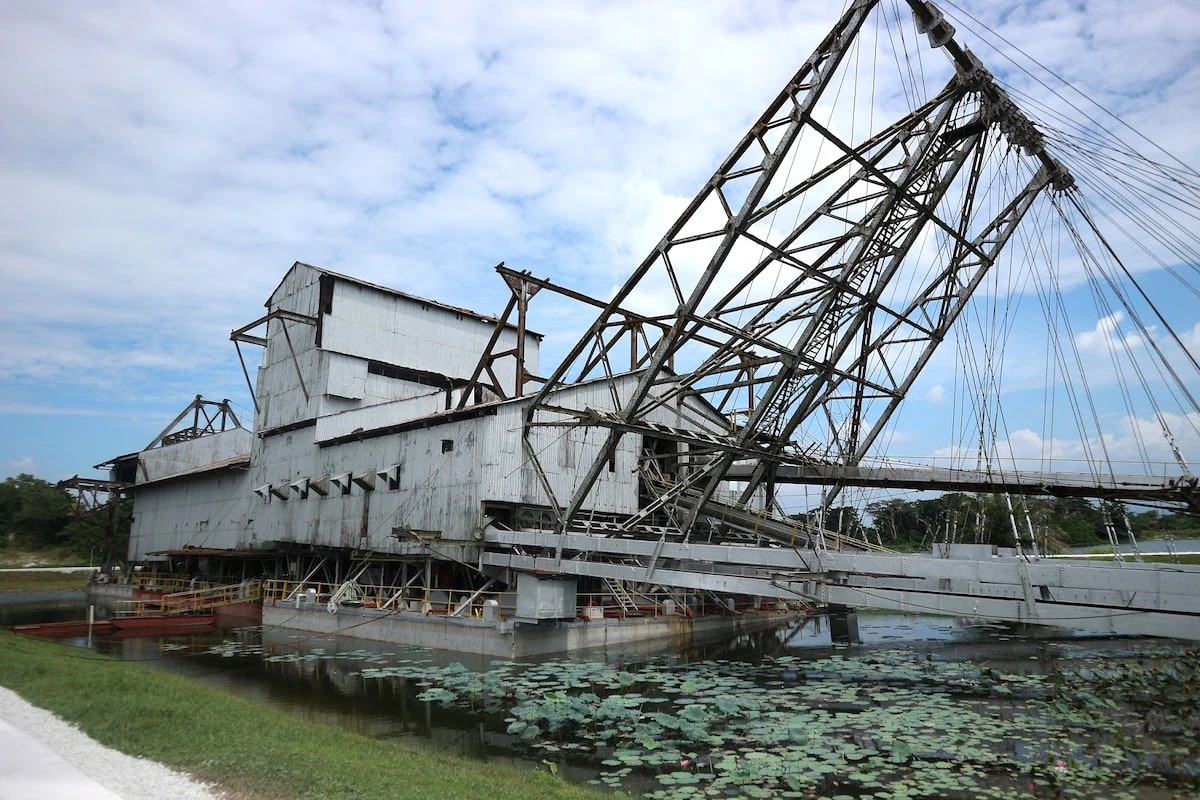 If you need a good dose of history and nostalgia, visiting Tanjung Tualang Tin Dredge No. 5 or TT5 is a must. Once upon a time, the state of Perak was the wealthiest in Malaya, thanks to its booming tin dredging industry. In 1913, the first tin dredge was established in Batu Gajah, and operations quickly spread throughout the state. However, the success of this venture was short-lived. Due to declined tin prices, many dredges began to shut down. The last one standing, TT5, operated for four decades until its final operation in August 1982.
Today, TT5 is among the main attractions in Batu Gajah. It is open for visitors to experience the TT5 Guided Dredge Tour and self-tour inside the gallery, offering visitors a glimpse into Malaysia's rich tin mining past. Visitors can explore the huge dredge, which towers over 40 meters high, and learn about the hard-working men and women who operated it for the last four decades.
The best part of visiting TT5 is that it is the perfect place if you're ever looking for something different to do on fun and community-based weekend! This vibrant community has many events to keep residents engaged and entertained. There's something for everyone: from the weekend bazaar and family picnics to fishing and ATV fun rides! And if that's not enough to pique your interest, TT5 is also suitable for photography, filming venues, treasure hunts, team-building and corporate functions.
Its picturesque setting and various activities make it the perfect place to escape the everyday grind.
3. Kinta Nature Park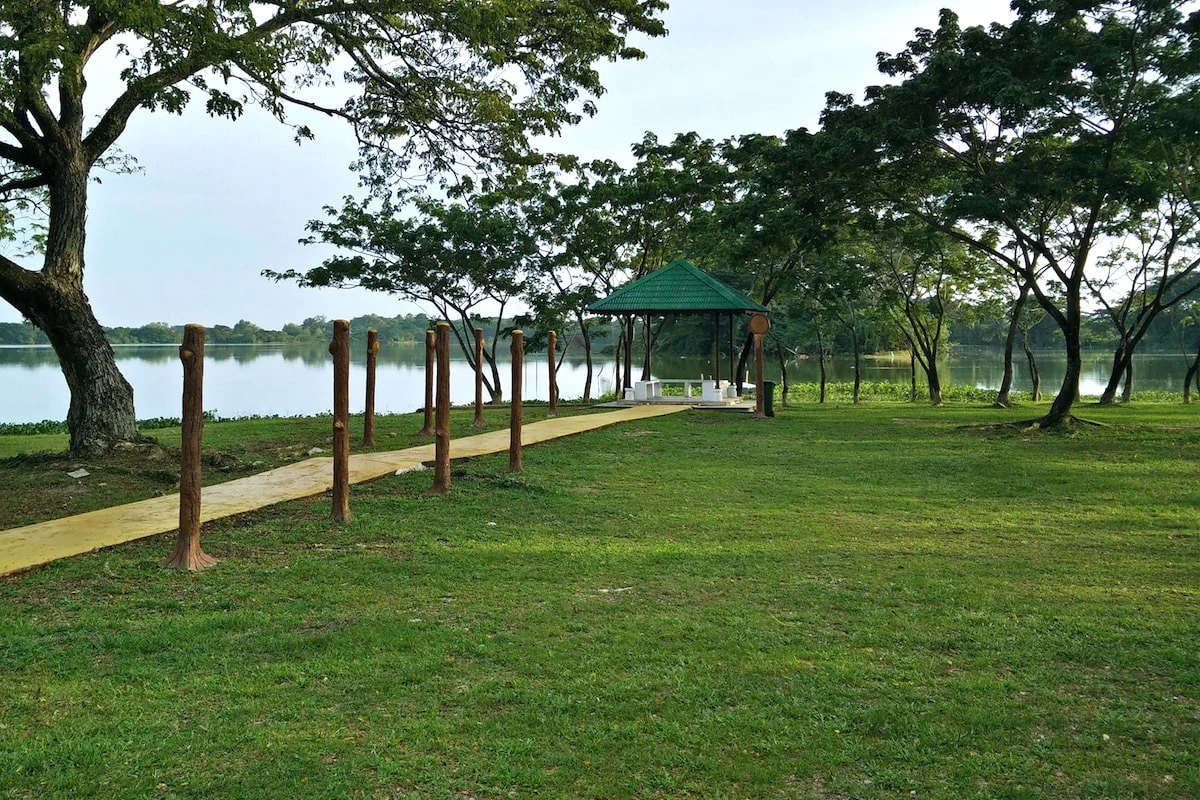 Batu Gajah may not be the first place that comes to mind when you think of nature reserves and wildlife sanctuaries. However, the town is home to the Kinta Nature Park, a haven for nature lovers and 150 different bird species. The park was gazetted as a state park in 2017, and since then, it has become a popular destination for bird-watching enthusiasts worldwide.
In addition to being a wildlife reserve, the park is also home to Clouded Leopard and foxes – they are harmless and pose no danger to visitors. The park also offers stunning views of the surrounding mountains and valleys. If you're lucky, you might even spot a Stork-billed Kingfisher or a Baya Weaver with your binoculars.
If you want to take pictures of nature, it's the perfect place for you, as the scenery is breathtaking. The park also has a dedicated campsite, making it the ideal destination for a weekend getaway. So, if you're looking to get away from the hustle and bustle of city life and experience something unique, be sure to add Kinta Nature Park to your list of attractions in Batu Gajah!
4. Church of St. Joseph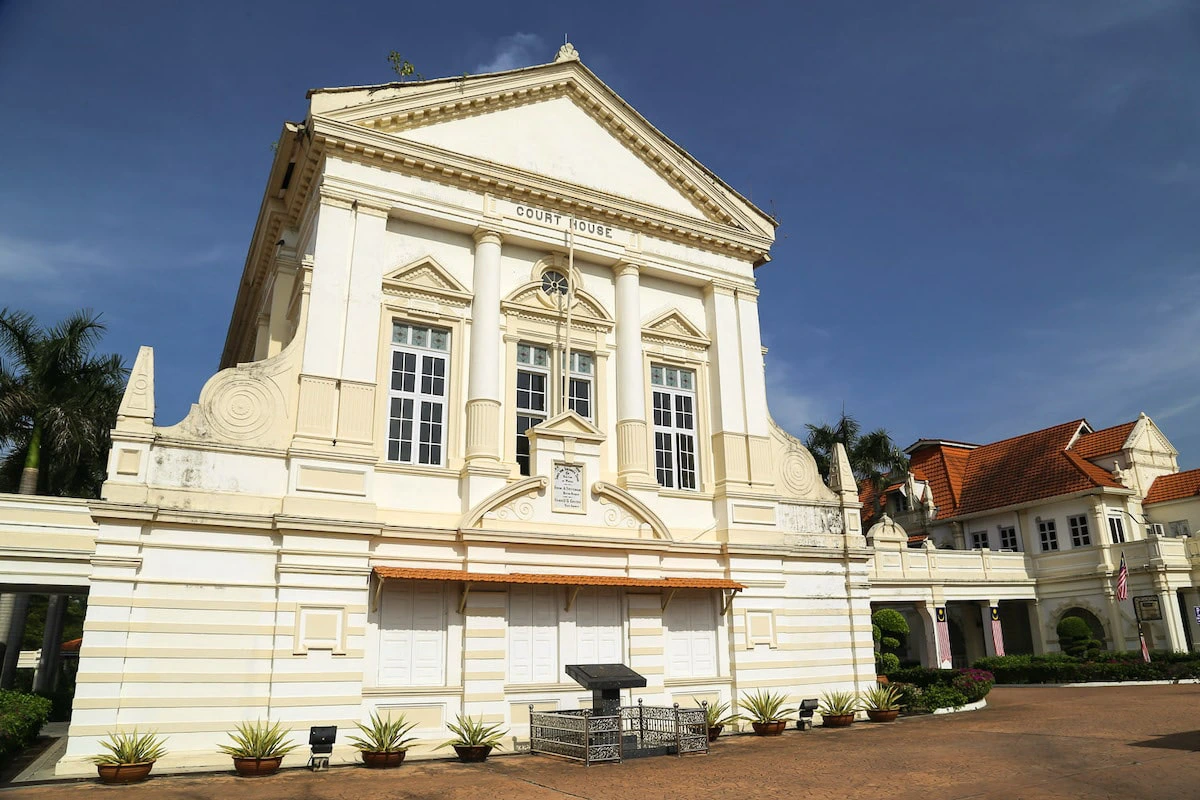 The Church of St. Joseph is one of the many historic buildings found in the town of Batu Gajah. This Roman Catholic church was constructed by a French missionary, Father J. F. Allard, who arrived in Perak in 1874. The church is located at the end of Jalan Changkat and is a popular tourist attraction for those interested in learning about the town's history.
In addition to its historical value, the Church of St Joseph is also known for its beautiful architecture. Visitors of the church can admire its intricate details and stained-glass windows. The church was built in 1885, and it was possible because Father Allard raised a fund from poultry farming and vegetable growing. Later, this church quickly became a hub for the small Catholic community in Batu Gajah, which numbered around 250 people at the time.
The church underwent a few renovations, but the most recent dates back to 1928. Today, the Church of St. Joseph is one of the most popular attractions in Batu Gajah and the prominent place of worship for Catholics.
5. Batu Gajah Christian Cemetery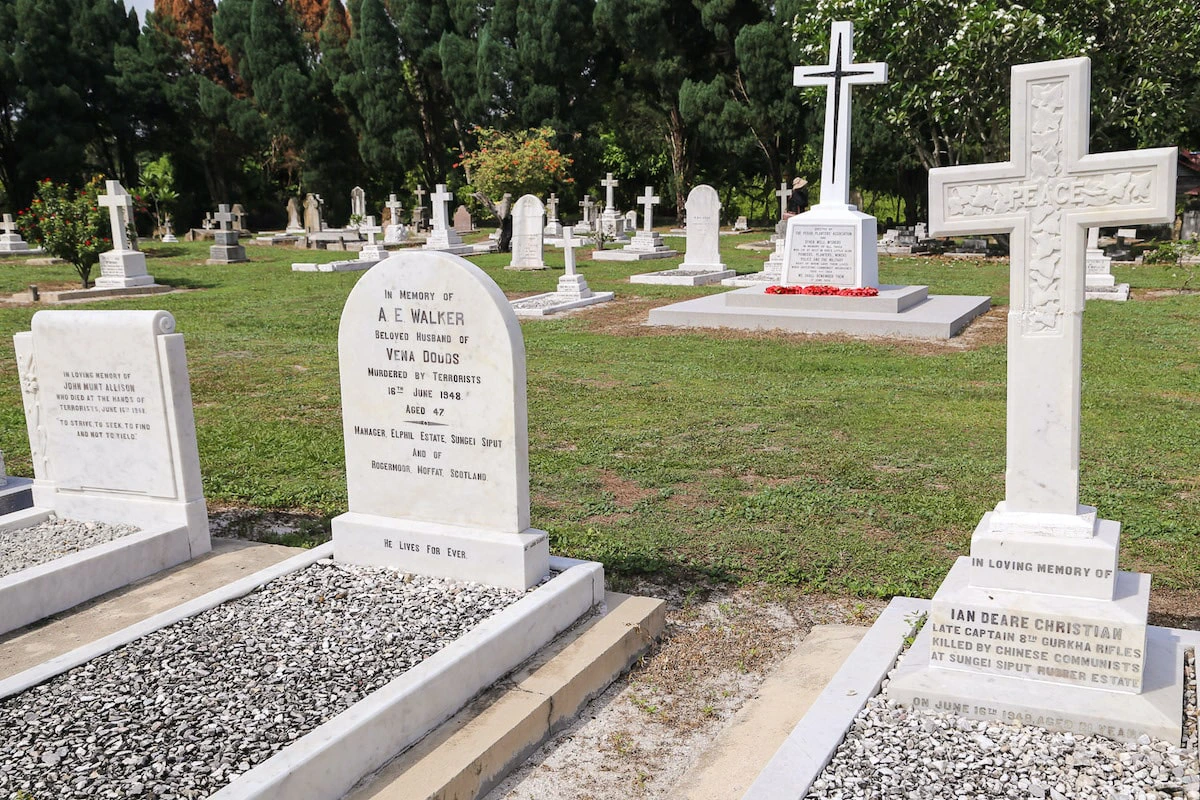 Located on a hilltop near the town centre, Batu Gajah Christian Cemetery is one of the most popular attractions in Batu Gajah. Also known affectionately as "God's Little Acre", this cemetery is the oldest in Malaysia and contains headstones that are over 150 years old. This unique attraction offers stunning views of the surrounding mountains and provides visitors with a fascinating glimpse into the past. It has also been declared a national heritage site by the Tourism Ministry.
When you visit, you'll notice that the cemetery is split into two sections. The older section contains some of the most historic tombstones. Unfortunately, this section is no longer accepting new burials. However, the new section – located near the Holy Trinity Church – continues to serve as a burial ground for Anglican Christians in Batu Gajah. Currently, the Commonwealth War Graves Commission is caring for 113 non-World War service and dependant burials in the cemetery. Among the graves in the cemetery are those of three British plantation managers who were killed by terrorists in 1948, sparking the Declaration of Emergency in Malaya.
Visitors to the Batu Gajah cemetery are often keen to read the stories of the deceased. These stories provide a fascinating insight into the lives of those who died during the war against the communists. It is also a popular destination for those wishing to pay their respects to the fallen. The graves of soldiers and civilians are well-tended, and there is a feeling of peace and calm in the air. Visitors can also learn about the history of the war and see how it affected the people of Batu Gajah. Lastly, even though it may seem like a strange place to visit, the cemetery is worth a look for its historical value and beautiful setting.
With all the different attractions in Batu Gajah, this town is a great place to enjoy some of Malaysian history. So if you're looking for a hidden gem to add to your Malaysia itinerary, be sure to add Batu Gajah to your list!