Top 12 Attractions in Miri (2024)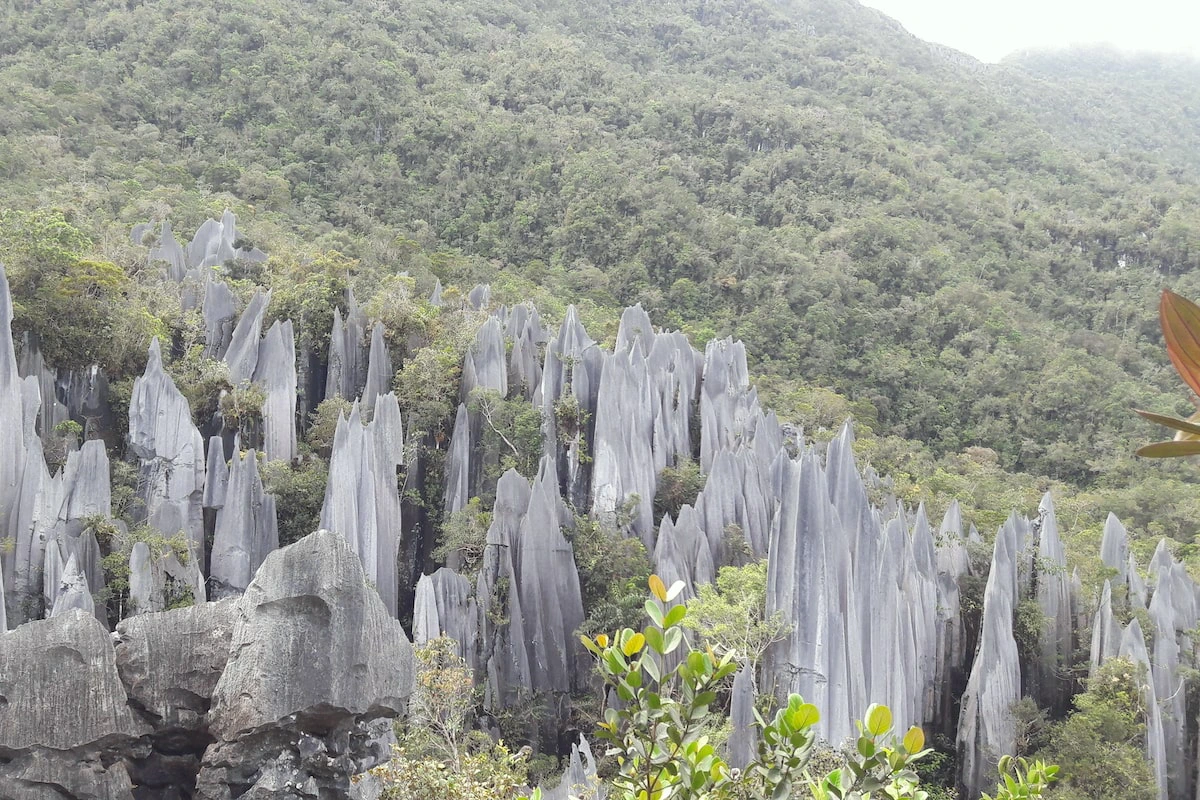 Miri is a city that has been developed and transformed over the years. Being one of the major towns in Sarawak, Miri has never failed to please its visitors with various attractions and activities. With so many places to explore, here are some of the top attractions in Miri you should not miss out on.
1. Canada Hill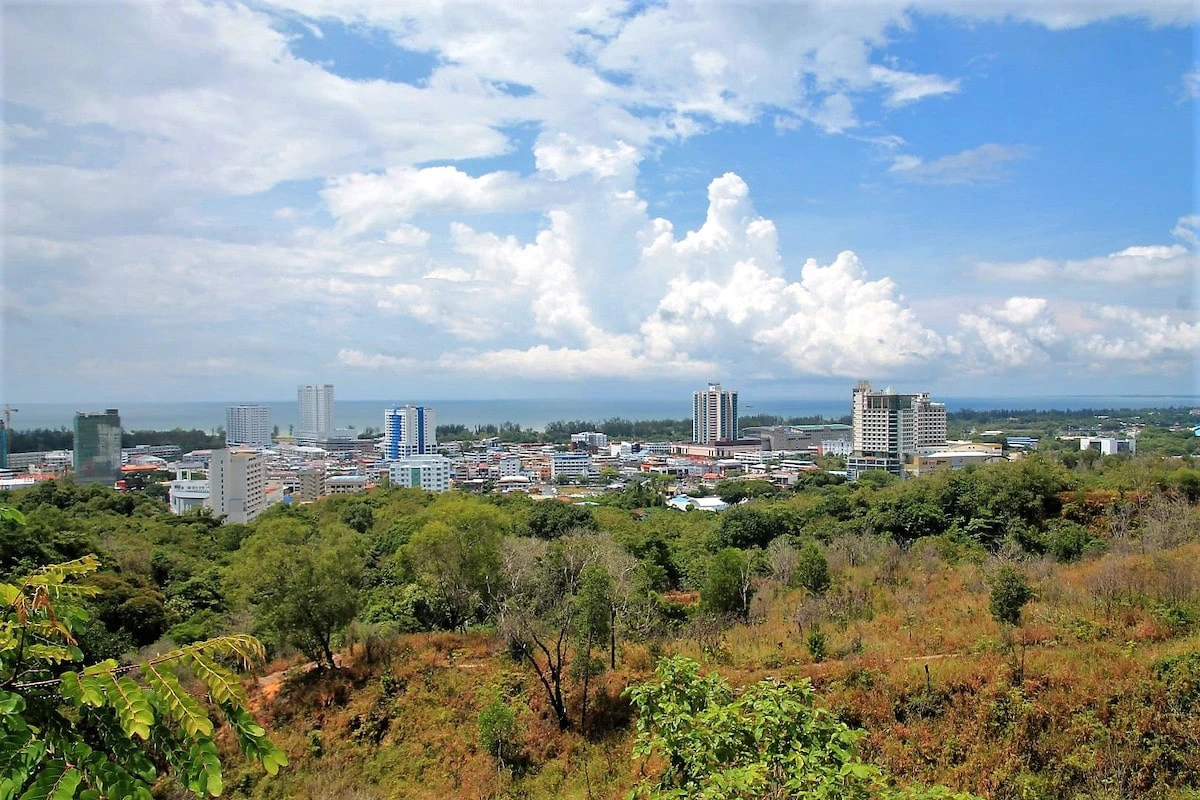 As one of the most popular attractions in Miri, Canada Hill, also known as Miri Hill, towers behind the city centre at 150 metres (492 feet). If you love watching sunrises or sunsets, this hill is an excellent spot, besides providing a panoramic view of the small city and the South China Sea in the distance. It is relatively easy to get here, as taxis or Grab cars are at your service.
Furthermore, you can visit other notable tourist attractions like The Grand Old Lady and the Petroleum Museum at the top, with a restaurant nearby. You can come any time as it operates on a 24-hour basis.
2. The Grand Old Lady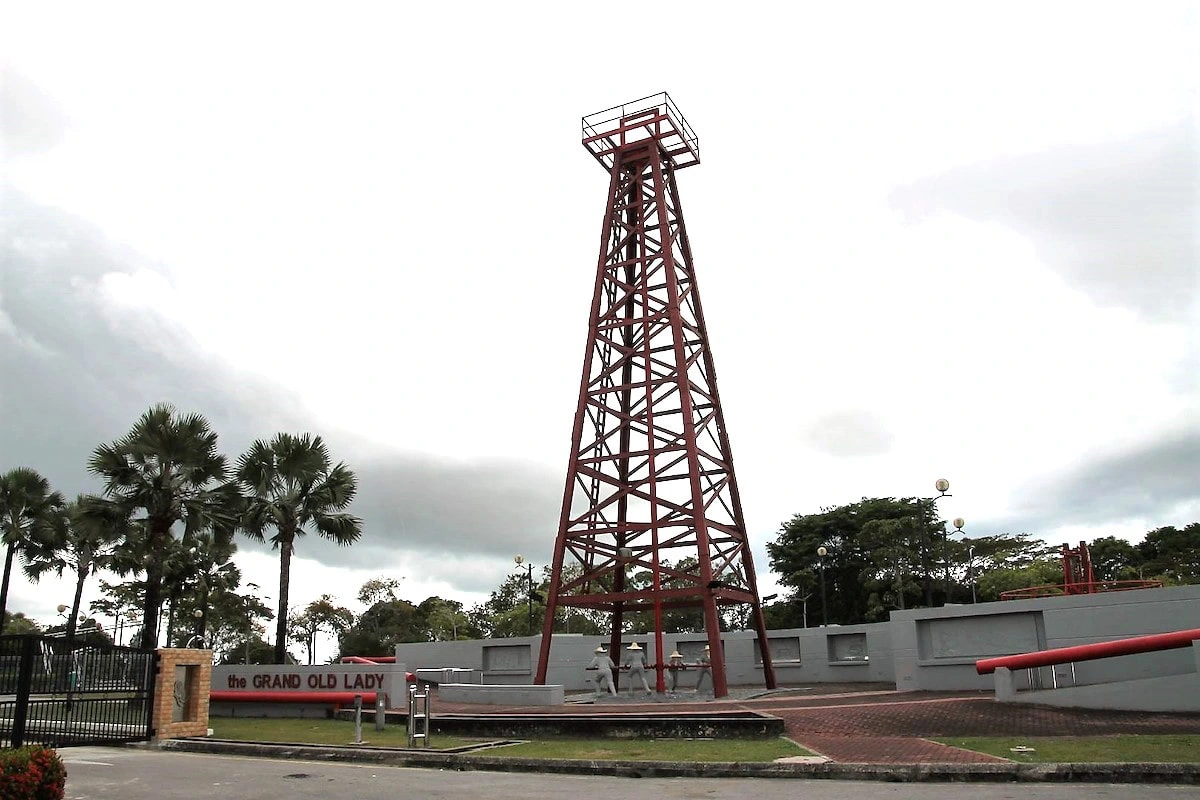 As the first oil well in Malaysia, The Grand Old Lady is the first place in the country that Shell drilled oil in 1910. This monument offers a window into the oil industry that played an essential part in Malaysia's revolution, eventually leading to the development of Kuala Lumpur's Petronas Twin Towers. This 30-metre replica monument is also one of the most visited attractions in Miri, as visitors usually see this place after the hike at Canada Hill.
3. Petroleum Museum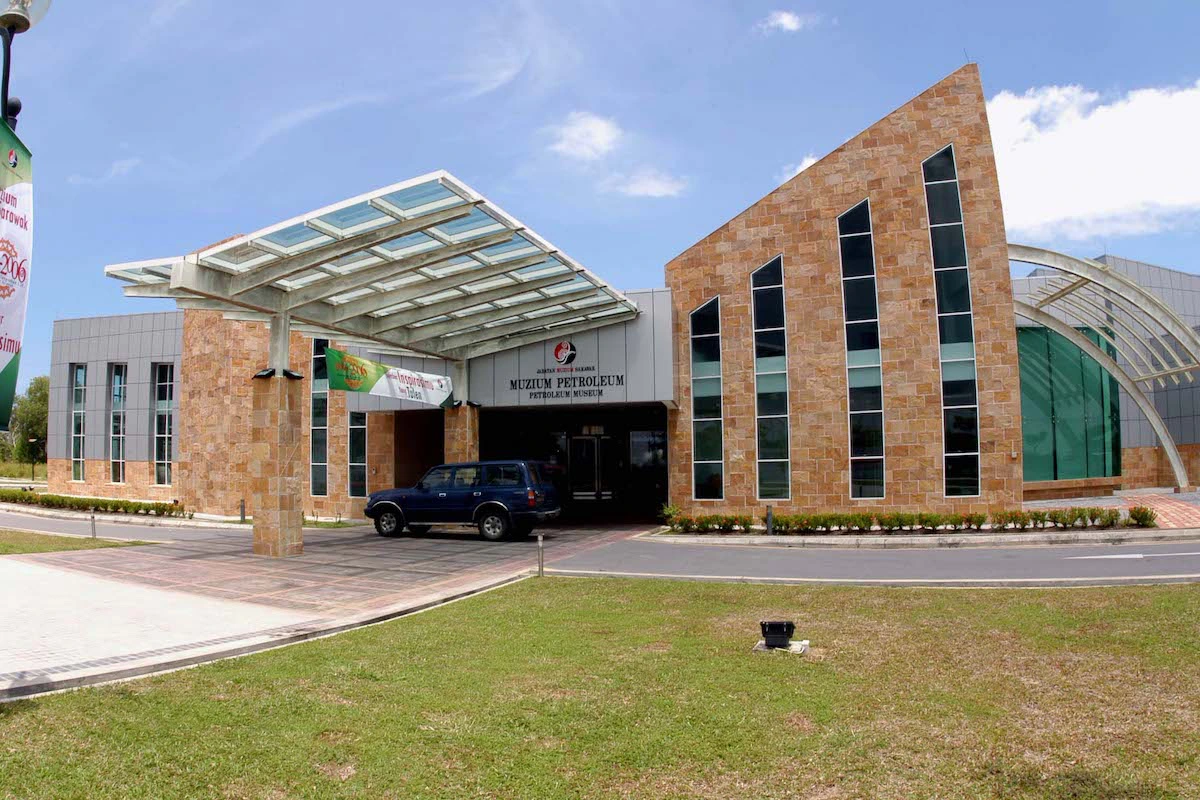 The Petroleum Museum plays a crucial role in shedding light on Miri's part in the oil industry and can be recognised from the oil derrick and 'nodding donkey' in front of the museum, forming a centrepiece of an outdoor display of the historical timeline of Sarawak's oil industry. Among the exhibits, you can find include an earthquake simulator, a model oil rig and traditional oil extraction methods.
It is undoubtedly one of the must-visit attractions in Miri for anyone looking to understand how wealth was created and distributed throughout history and how Miri transformed from a small fishing village to a revolutionising machine.
4. San Ching Tian Temple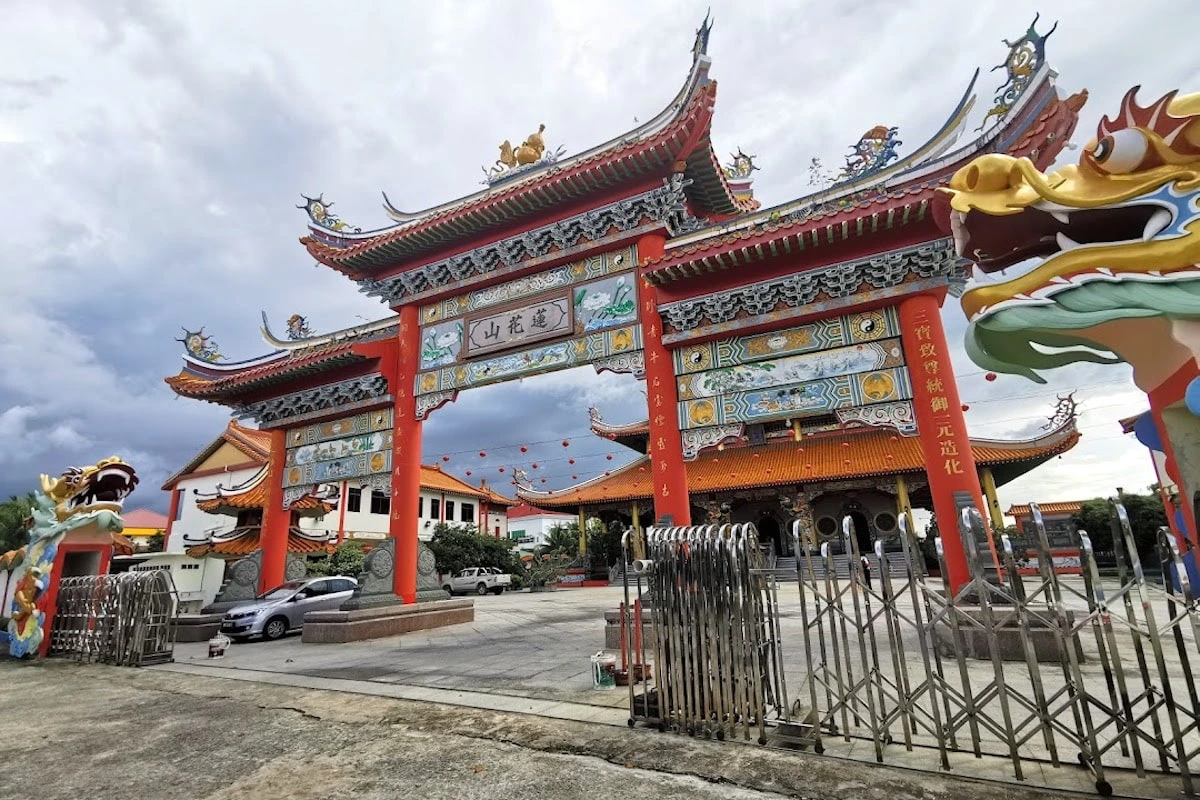 Known as Miri's most extravagant temple, this temple is one of the largest Taoist temples in Southeast Asia after its opening in 2000 and has had a regular gathering of worshippers. The temple is a tranquil oasis within the bustling metropolis of Miri, offering its worshippers and visitors serenity amidst the chaos. It is convenient enough to get there as it is only 3 kilometres northeast of downtown.
When you arrive at this temple, prepare to be blown away by the elegant entrance and two-tiered orange roof alongside the intricate dragons adorning the exterior. If you wish to purchase religious accessories, you can get them here, as they are sold inside.
5. Miri Handicraft Centre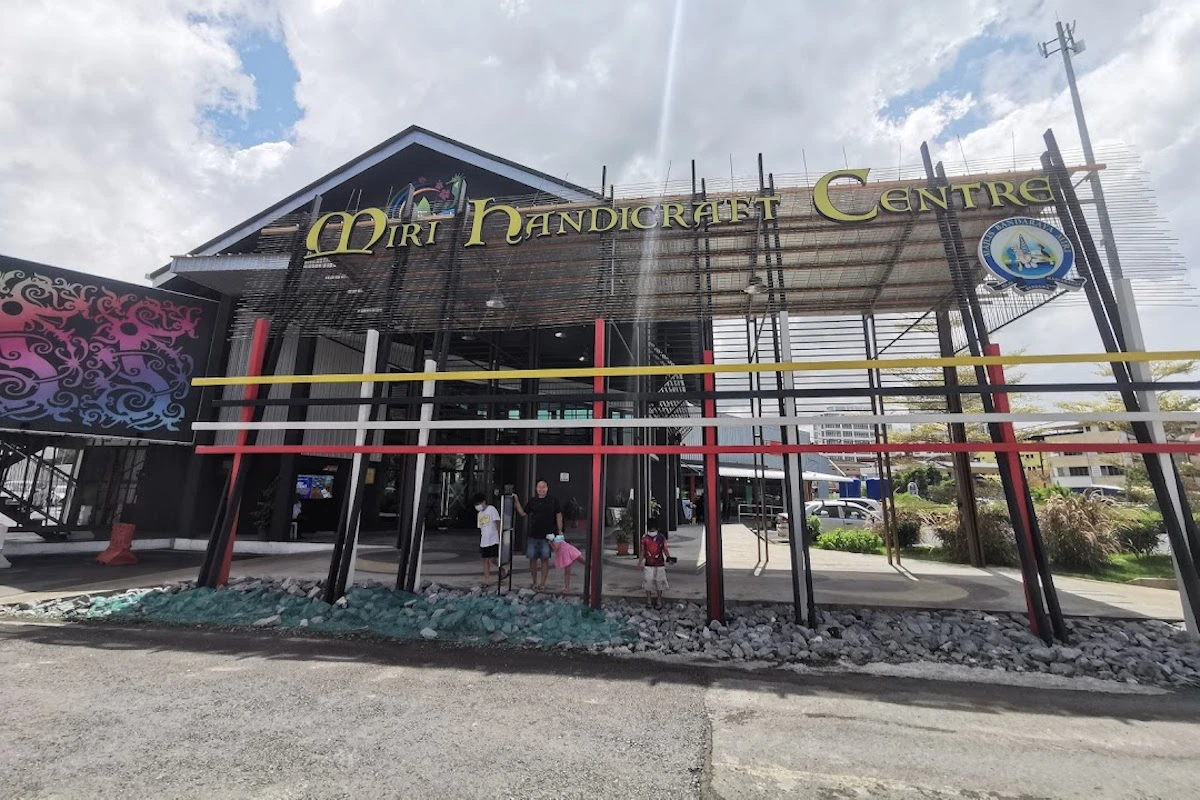 When you visit the Miri Handicraft Centre, you will realise how this small centre along Jalan Brooke has made a name for itself as a popular attraction for locals and tourists alike. The traditional handmade products here truly highlight the craftsmanship of the "Dayak" people in Sarawak, particularly the textiles or handbags. With so many things to see and buy here, this centre is one of the best attractions in Miri for anyone wishing to experience Sarawak's vibrant culture.
6. Miri City Fan Recreation Park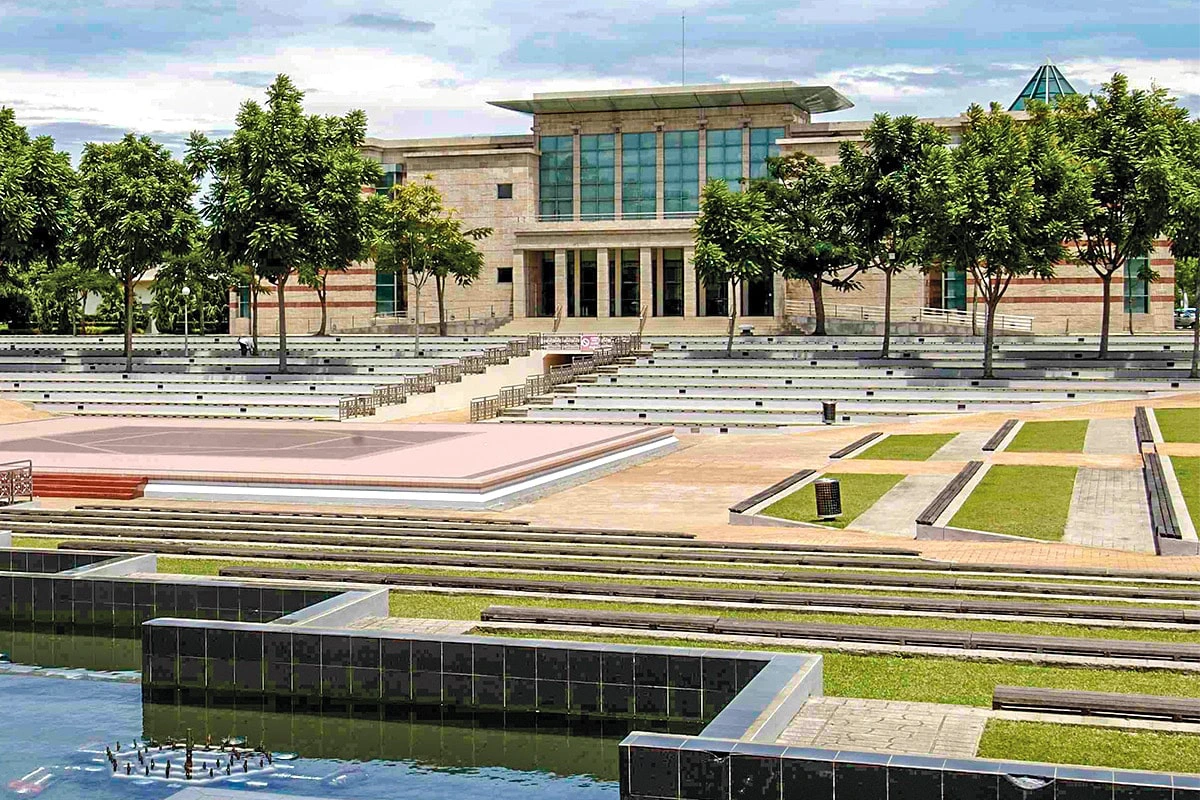 Another one of the many attractions in Miri you should visit is the Miri City Fan Recreation Park. This fan-shaped urban park has many facilities, such as thematic gardens in the form of a botanical garden and an Islamic garden, perfect for strolling, jogging or simply relaxing. Not only that, but this urban park is also home to Miri City Library and a public swimming pool.
If you need time away, you can visit the Miri City Library, where you can enjoy many ongoing activities, from reading events to live performances by musicians.
7. Gunung Mulu National Park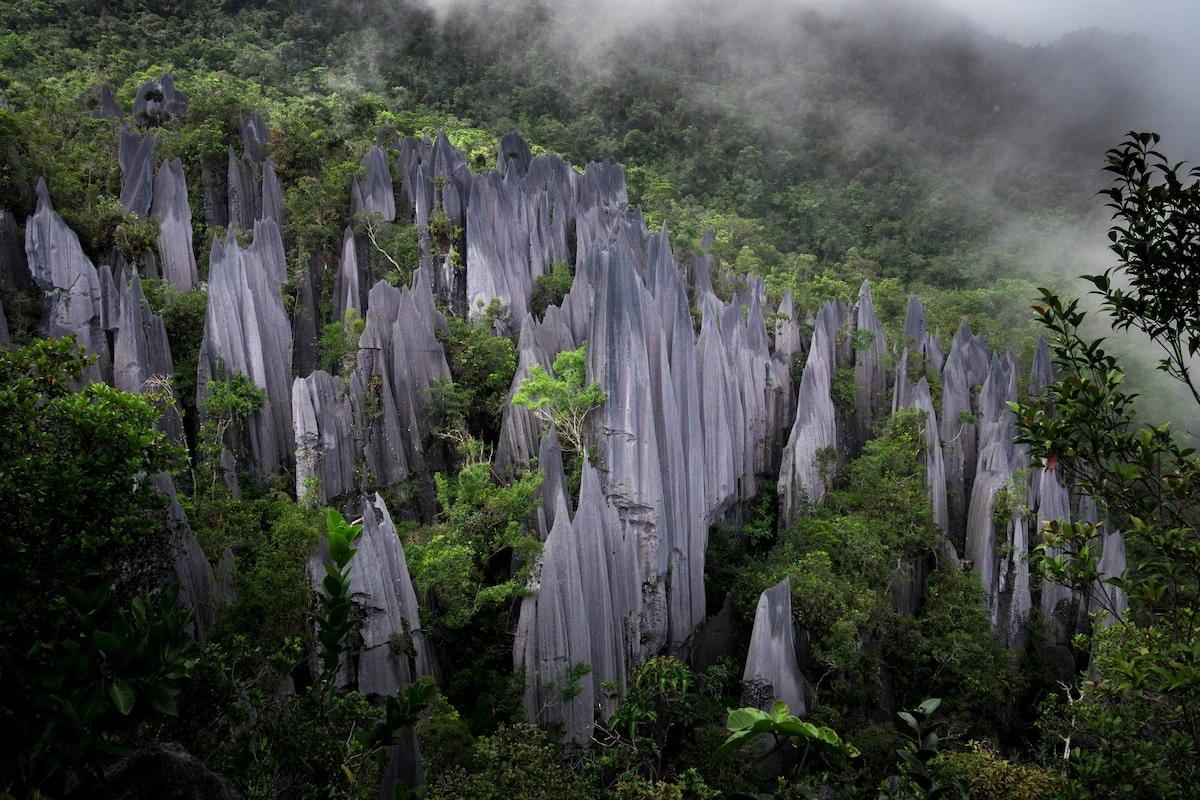 The Gunung Mulu National Park is a UNESCO World Heritage Site, and it's easy to see why. This Miri attraction consists of rainforests, caves, rivers, and many other natural wonders; besides being home to the world's most significant cave passage Deer Cave, scientists have explored it for over 50 years since its discovery in 1958. Resembling a scene from sci-fi movies, the most distinctive features of this park are the razor-sharp limestone pinnacles and soaring mountains. This place should be on your bucket list if you're looking for an adventure-packed holiday destination.
You can do various activities here, such as cave exploring, boat riding, or mountain climbing. You can also choose to stay inside or outside the National Park. Inside, the accommodation choices are air-conditioned bungalows and shared hostel facilities, whereas, outside the park, you can stay in the luxurious Marriott Resort or any other homestay. The park is open daily from 8 AM to 5 PM, with an entrance fee of RM10.
8. Niah National Park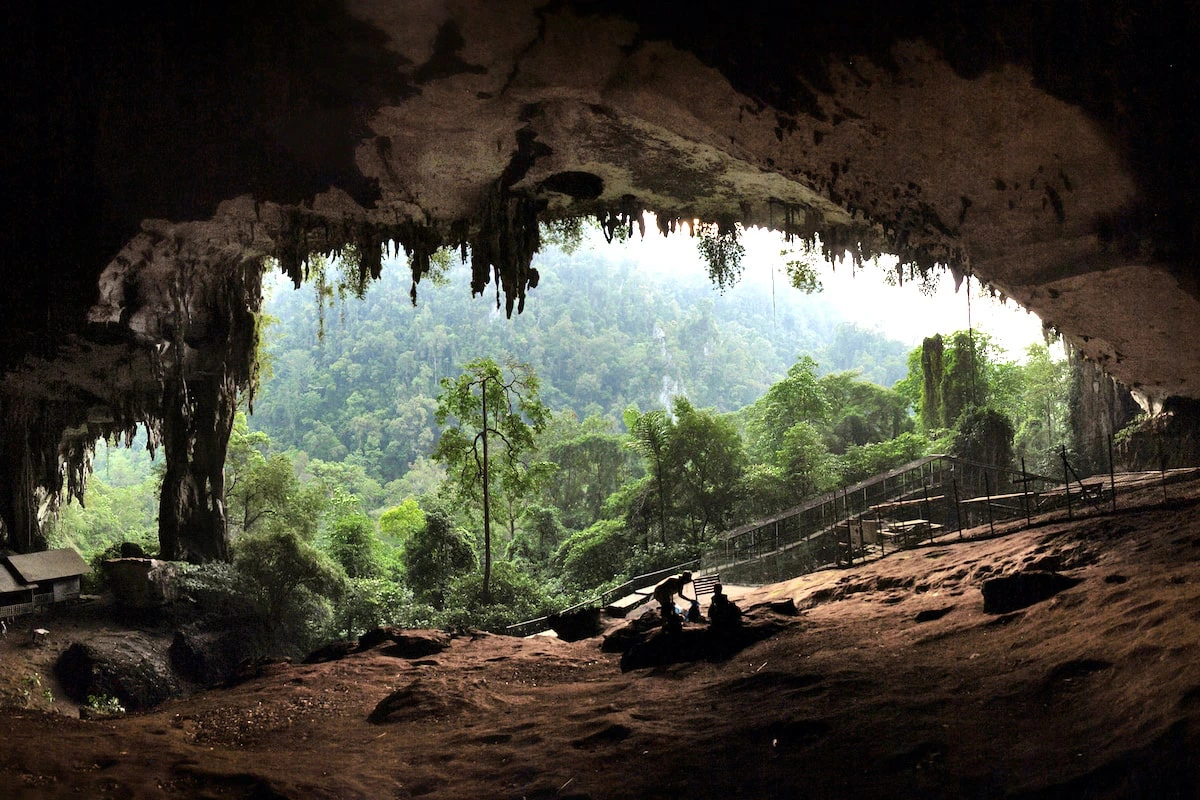 The Niah National Park is famous for its extensive network of caves. Situated just 100 kilometres from Miri city centre, it is more accessible than Gunung Mulu National Park. As you visit this place, you will find a variety of geological wonders such as stalactites, stalagmites, and even ancient cave paintings here.
This park also has a visitor centre and suitable accommodation for the convenience of the visitors. Open from 8 AM to 1 PM every day, including public holidays, this spot is undoubtedly a must-see attraction that caters to any individual of any interest. A flashlight and proper walking shoes are essential since caves are unlit and can be slippery from the constant dripping of bat guano from the ceiling.
9. Brighton Beach (Pantai Tanjung Lobang)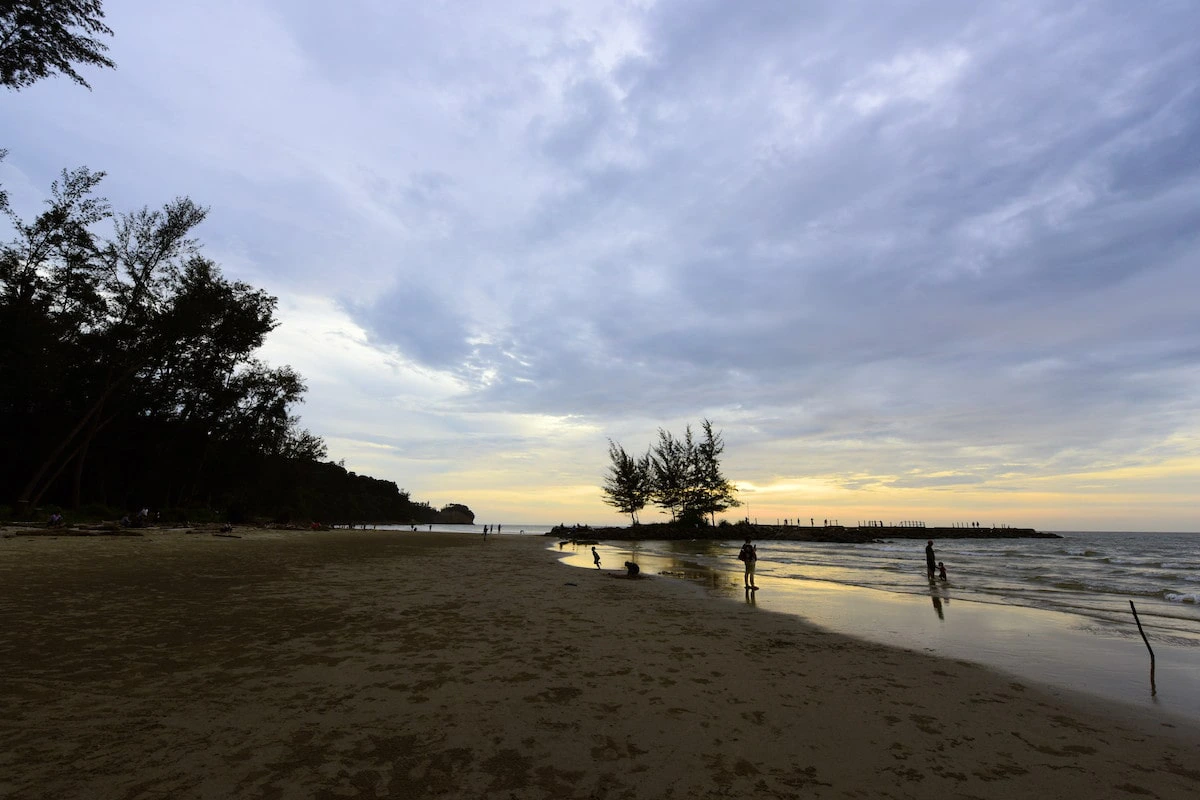 This Miri attraction, also known as Tanjung Lobang among the locals, is fondly associated with a beach with two characteristic piers that stretch along the South China Sea. It is famous for its warm, gentle waters, where families play in the sand while swimming close to shore or fishing offshore. Mirages fill up distant skies at sunset, turning them orange, purple-red, and sometimes looking like an endless carpet spread across the earth.
If you get hungry from all the fun, a food centre called Taman Selera offers fresh seafood you can enjoy while watching the sunset and feeling the sea breeze. It is reasonably accessible via taxi or bus, but you can stay nearby in hotels like Parkcity Everly Hotel, Miri Marriot Hotel, or any other nearby homestay.
10. Tusan Beach (Pantai Tusan)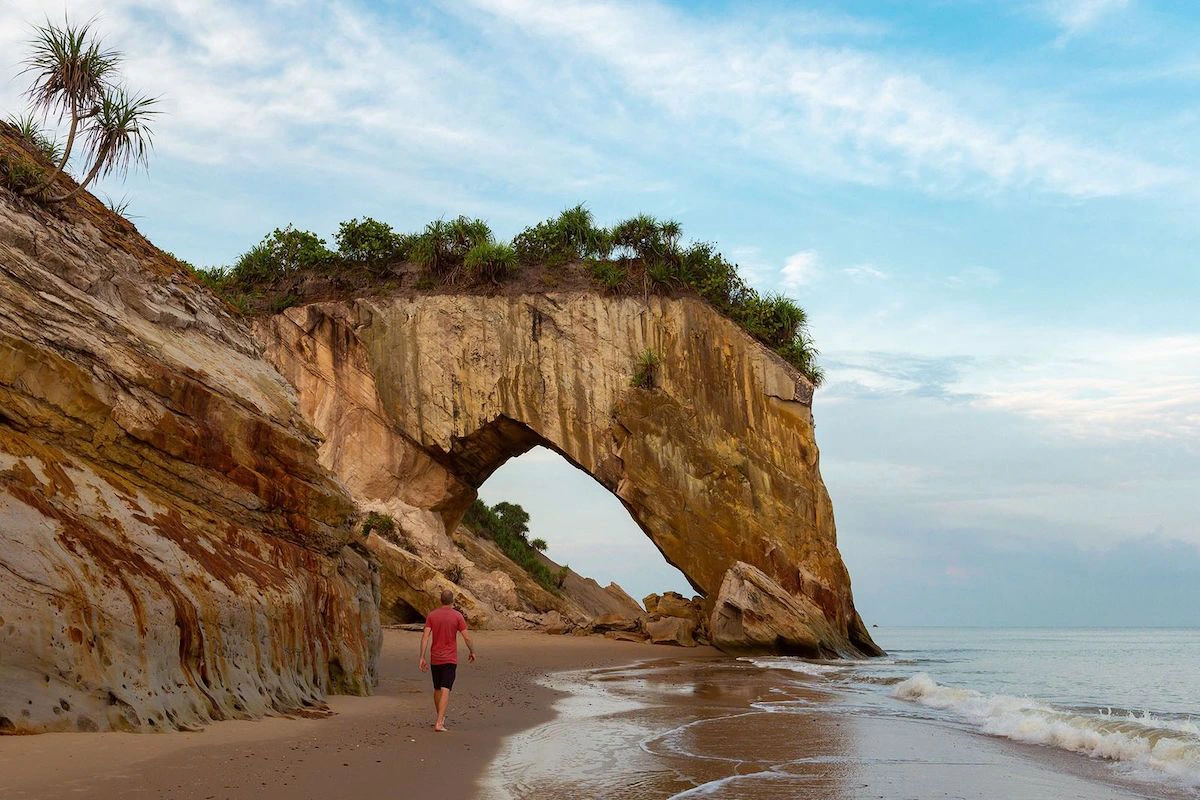 If you are looking for more beautiful attractions in Miri, you should check out Tusan beach. This beach is around 30 minutes drive from the city centre and is long and sandy with gentle water that's perfect for swimmers looking to cool down after an adventurous day exploring the rock formations and cliffs here. As you sit and enjoy the sunset stretching along the waters, you will realise that it slowly transforms into the perfect natural backdrop for pictures.
If you're staying till the night, you might be lucky enough to witness the 'Blue Tears' phenomenon caused by microorganisms called "dinoflagellates" that generate light under certain conditions.
11. Lambir Hills National Park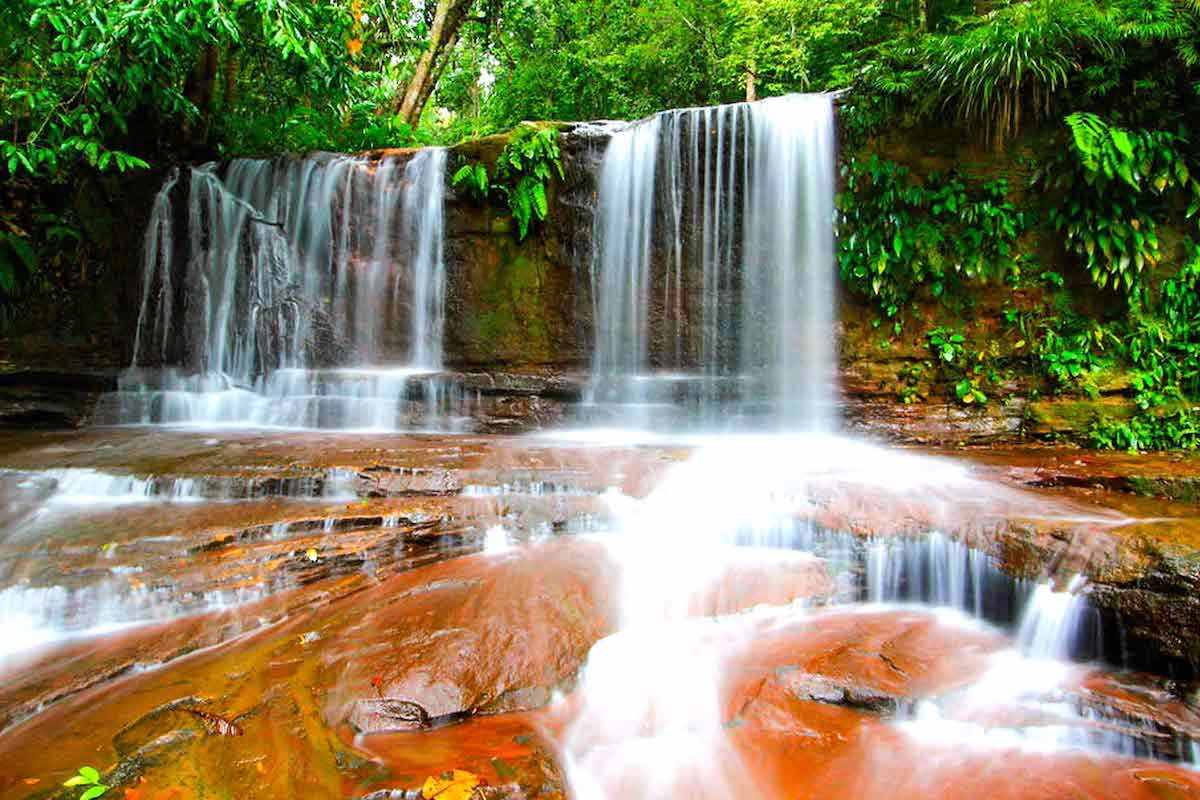 If you are looking for more natural attractions in Sarawak to visit, then you must check out Lambir Hills National Park. This national park is recognised as the world's most complex and diverse forest ecosystem which presents you with a wealth of flora and fauna to see. If you are lucky, not only will you be able to enjoy yourself in the waterfalls located in this 6,952 hectares forest, but you will also get to see various rare animals here.
12. Coco Cabana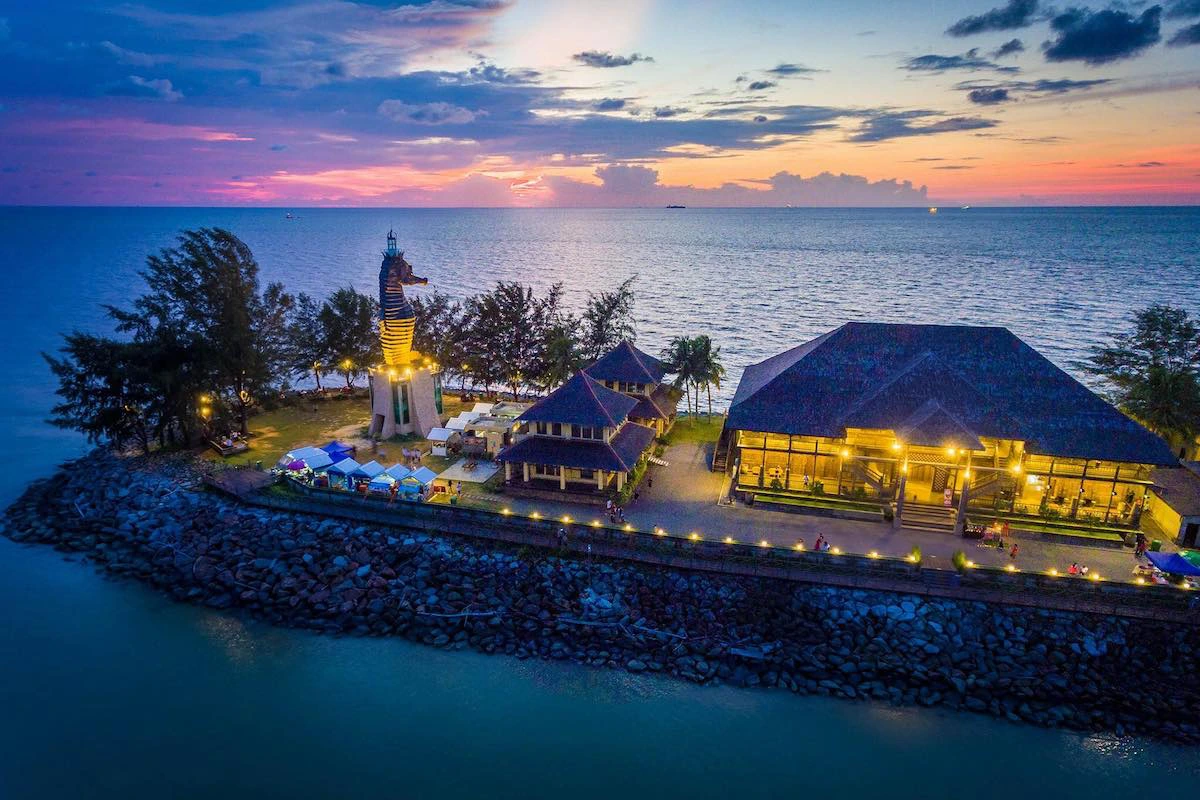 Just a short drive away from Miri city centre, Coco Cabana is one of the latest entertainment hot spots. Though this place is open all day long, the site only comes alive during the night with performances, festivals and cultural events. While you are in this seaside area, be sure to also allocate some time for you to see the stunning sunset.
With so many attractions in Miri for you to explore, it is safe to say that this city has something for everyone. While not as popular as other destinations in Malaysia, this city has its unique charm that is not found anywhere else. You will undoubtedly have a memorable experience with its captivating landscape, incredible biodiversity and history of hospitality.