Top 18 Attractions in Yogyakarta (2024)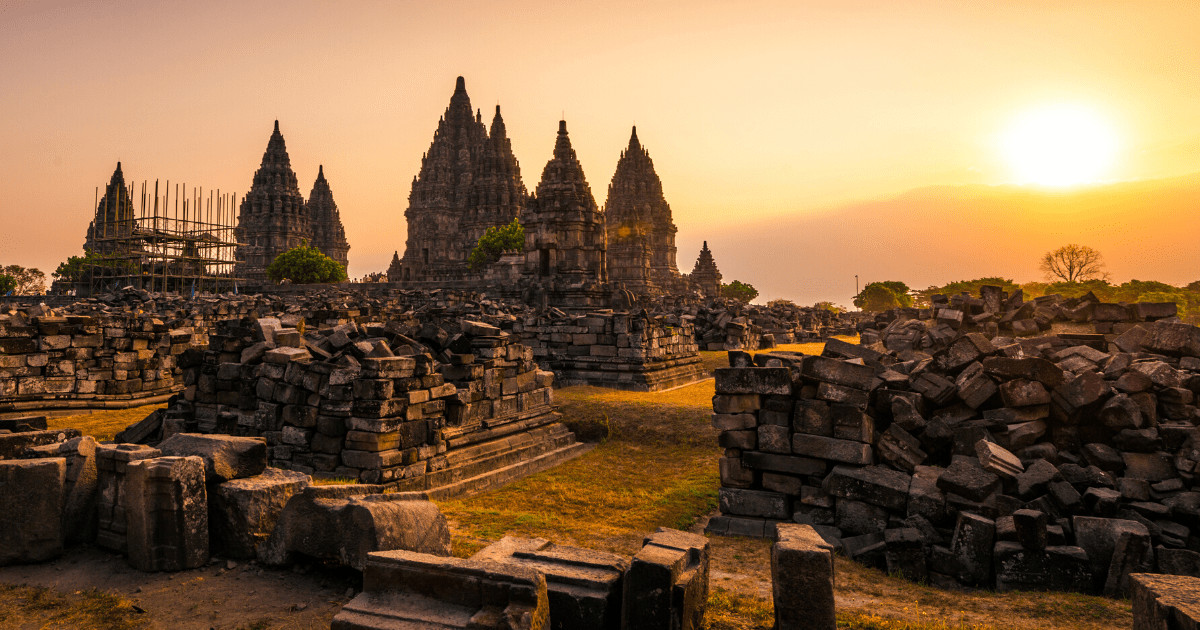 Yogyakarta, a city on the Indonesian island, is the centre of Javanese culture. This city is home to one of the Seven Wonders of the World and two UNESCO sites. There is so much to explore in this prosperous city. Experience wonders are also aplenty, so let's explore these top 18 Yogyakarta attractions the next time you visit here.
1. Borobudur Temple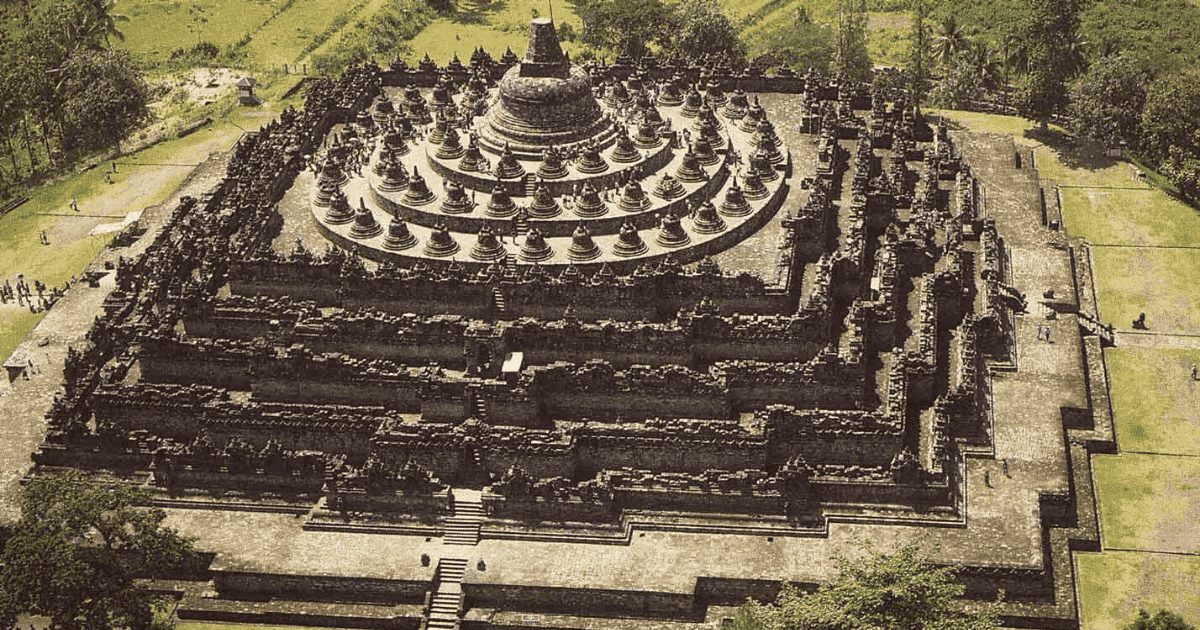 Located not too far from central Java, Borobudur Temple is one of the Seven Wonders of the World. Built in the 9th century, this is the spot where you will be able to find the biggest Buddhist monument in the world. Surrounded by nature, this historical site is enormous, measuring 123 x 123 meters and resembles a tantric Buddhist mandala from the top. There are a total of 9 platforms and holds a total of 504 Buddha statue and 2,672 relief. With no cement and mortar to piece the boulders together, you will stand amazed at this building's architecture.
2. Gembira Loka Zoo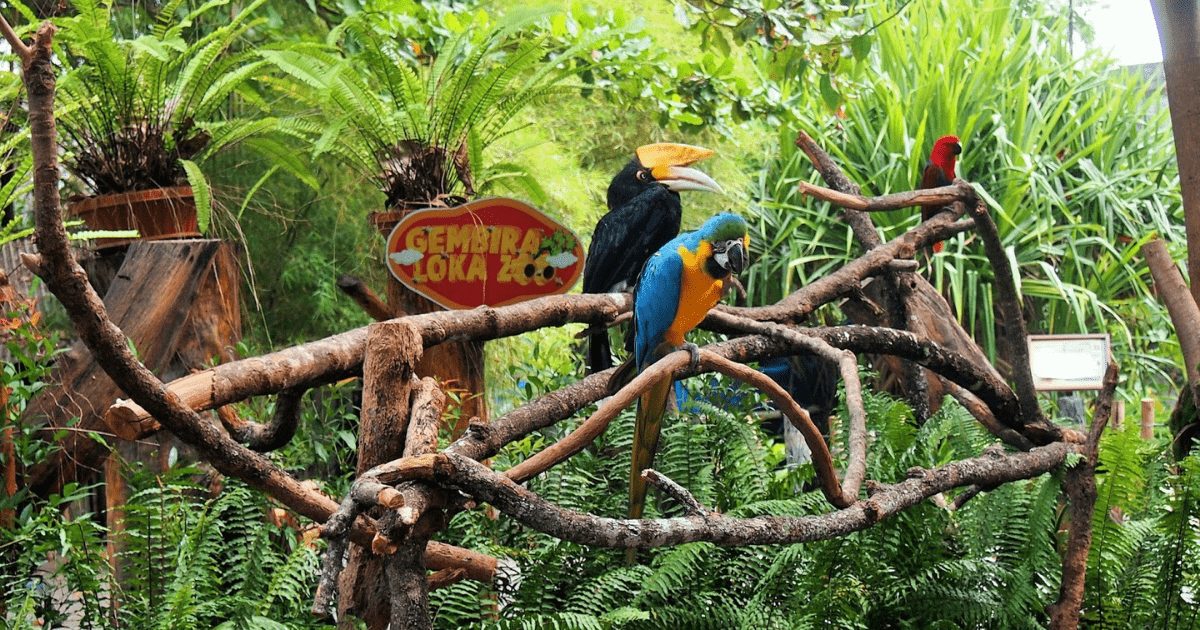 Gembira Loka Zoo, located in the Yogyakarta special region, is a zoological garden. First opened its door to the public in 1956, you will be able to see a myriad of creatures here. You will be able to see komodo dragons, gibbons, hippopotamus and 460 other more species here. You can also hit the botanical garden and the orchid nursery while you here.
3. Ijo Temple (Candi Ijo)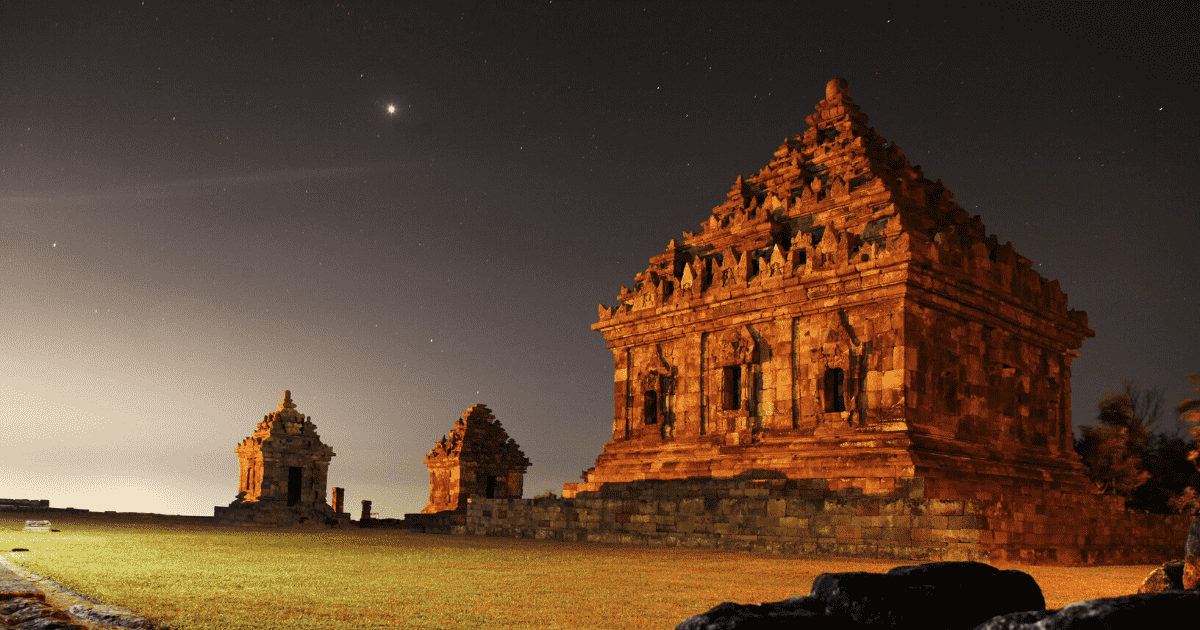 Candi Ijo is a Hindu candi that is built on high ground. There are 11 terraces with a total of 17 building structures built on them. It is an ancient mystical place, as you will be able to behold many carvings and inscriptions on each temple buildings. Besides the beautiful panoramic view of the surrounding, this place is also a fantastic spot for sunsets.
4. Jomblang Caves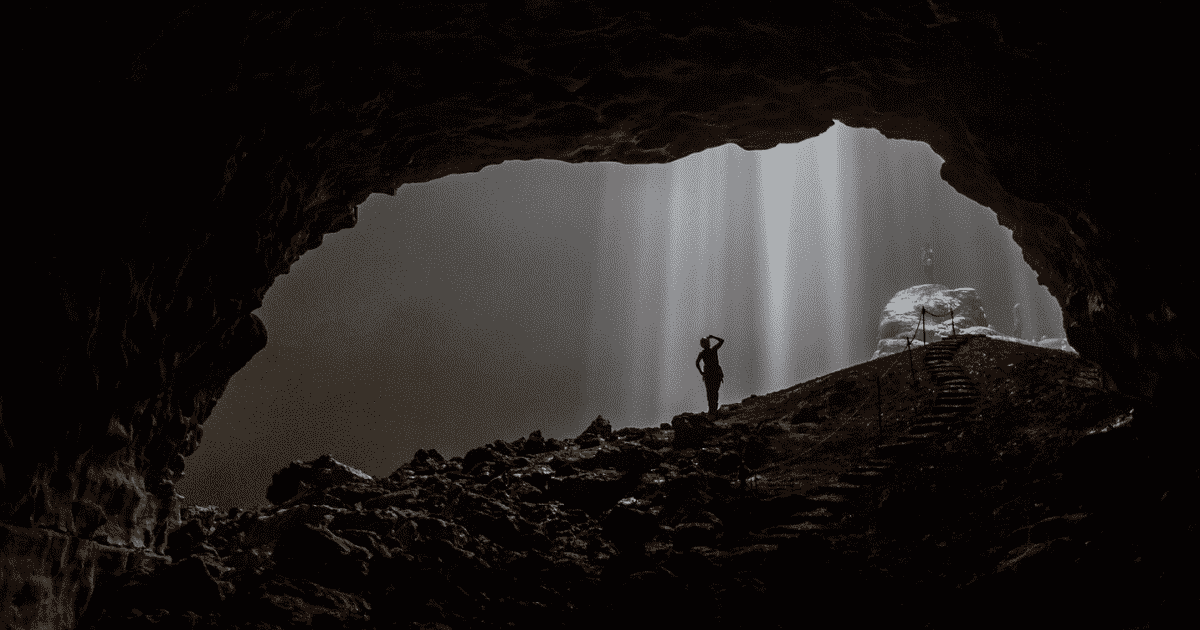 Jomblang Caves or better known as Goa Jomblang by the locals is a stunning local attraction. Getting to the cave is not an easy feat and is definitely not for those who are afraid of heights. At the beginning of the journey, you will be lowered down to a sinkhole 50 metres below ground. Strapped on a rope, you will be lowered vertically by the operators to the ground, and then will be led to the entrance to the main tunnel. The interior of the caves is impressive, with the light rays shining through the opening at the top in some parts of the caves.
5. Kalibiru National Park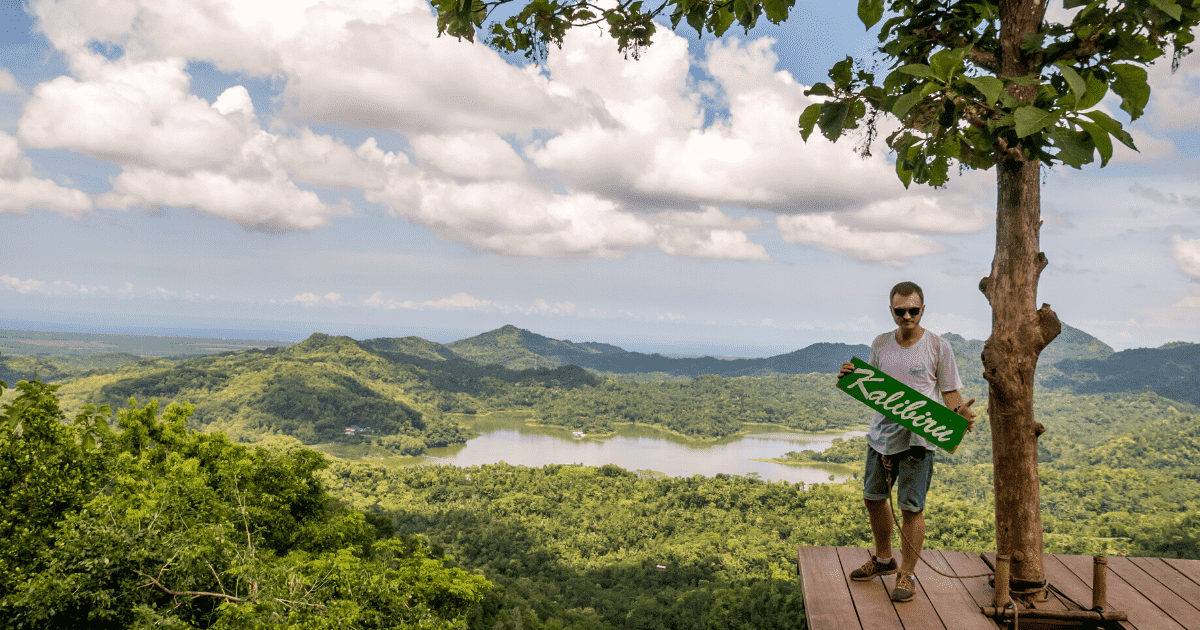 The panoramic sight of the Kalibiru National Park is indeed breathtaking, and many will traverse here to soak in the beauty that Mother Nature has to offer. You will need a 4-wheel drive to get to the park as the journey up the National Park is very steep. Upon arriving, you will get to see the gorgeous flora and fauna ecosystem, which is perfect for nature enthusiasts.
6. Kraton Palace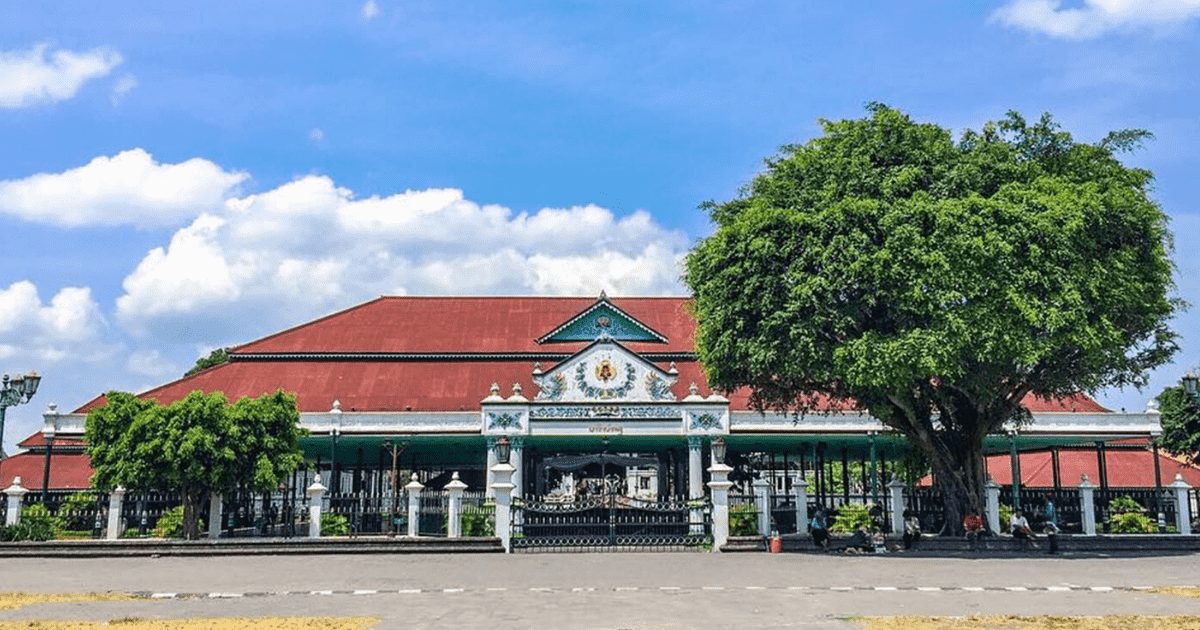 Kraton Palace is not only the living quarters of the royal family but a museum that safeguards the culture and tradition of Java. Here you will have the opportunity to roam the palace ground and go through rooms where royal artefacts are placed up for display. On different section of the area, you will be able to listen and enjoy the Javanese performances by the locals.
7. Luweng Sampang Waterfall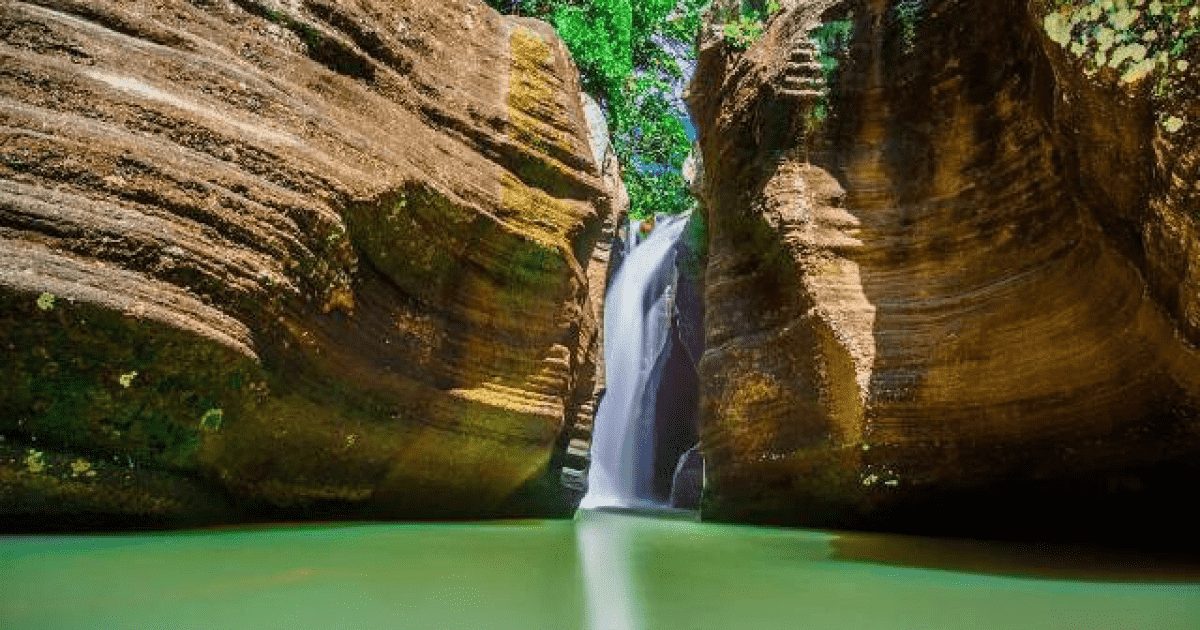 With the height of 5 metres and a width of approximately 1.5 metres, Luweng Sampang Waterfall is a rainforest paradise with a hidden waterfall in the centre. What is eye-catching is anticlines on the two large rocks by the side of the waterfall. The phenomena happens when the stone wall is eroded by the water creating carving with many layers of colors.
8. Merapi Volcano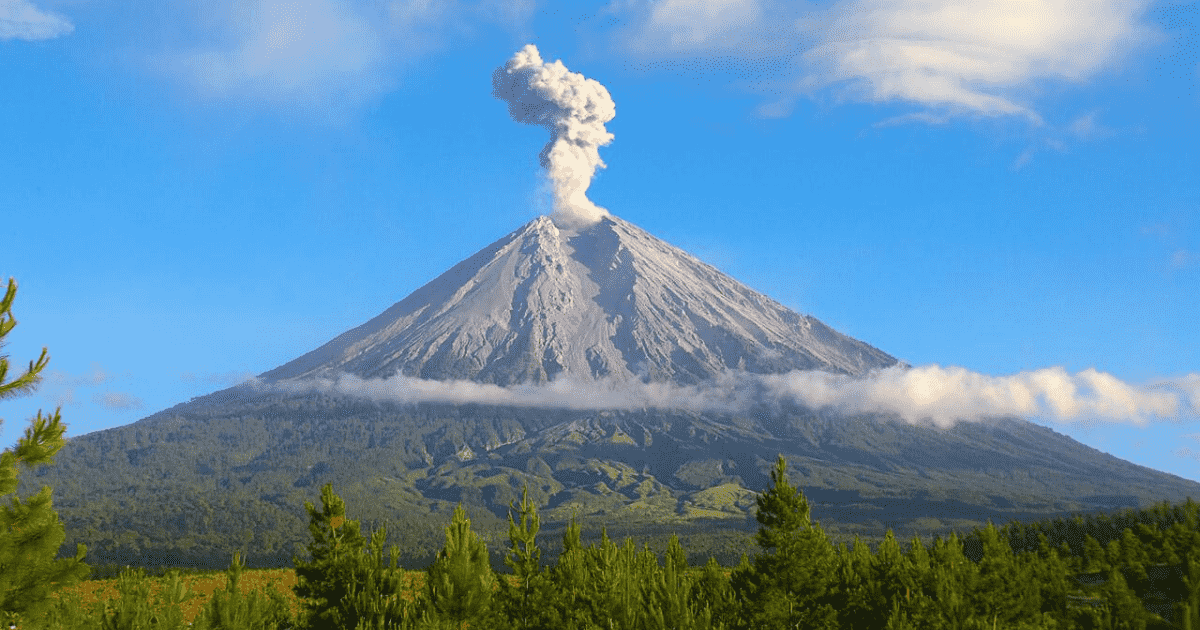 Merapi Volcano is an active stratovolcano that has been erupting since 1548. There are tours available which can take you up to the mountain which will take approximately 1.5 hours to reach the summit. Reaching at the top, you will feel an exhilarating feeling, mixed with fear and appreciate towards Mother Nature. Once at the peak, occasionally it is enveloped by thick clouds.
9. Parangkusumo Sand Dunes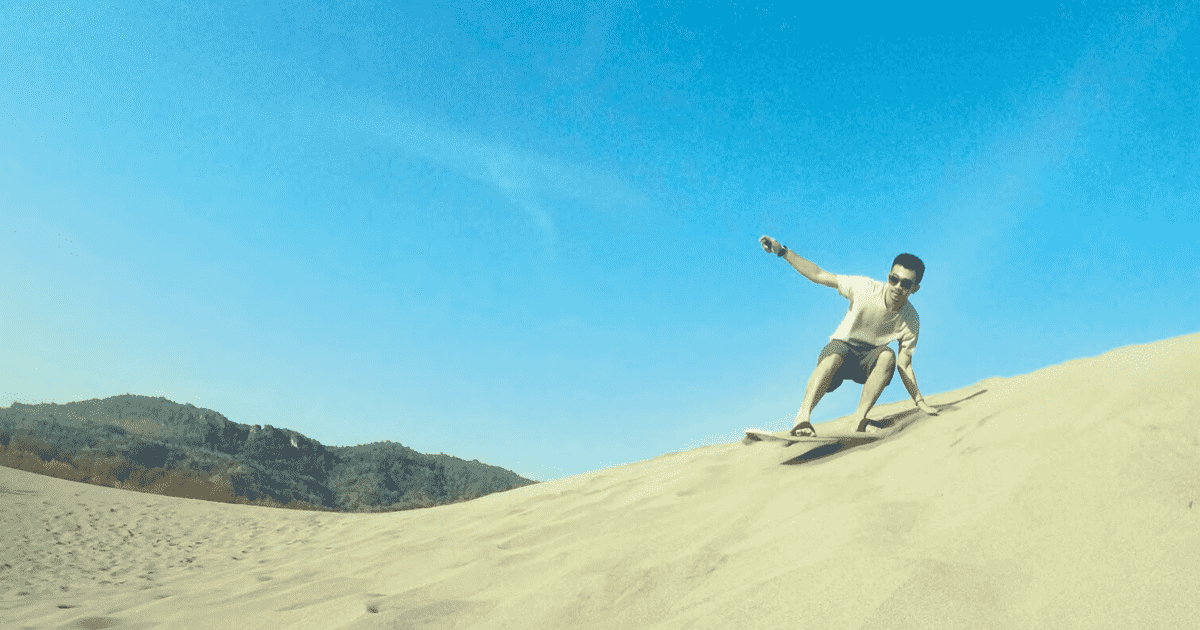 It is an unusual sight to see sand dunes far away from the dessert. Parangkusumo Sand Dunes is a popular tourist spot with many people gathering here to take pretty pictures. Besides then taking pictures, you can learn how to sandboard here; it is a fun activity that you won't get to try out anywhere else.
10. Parangtritis Beach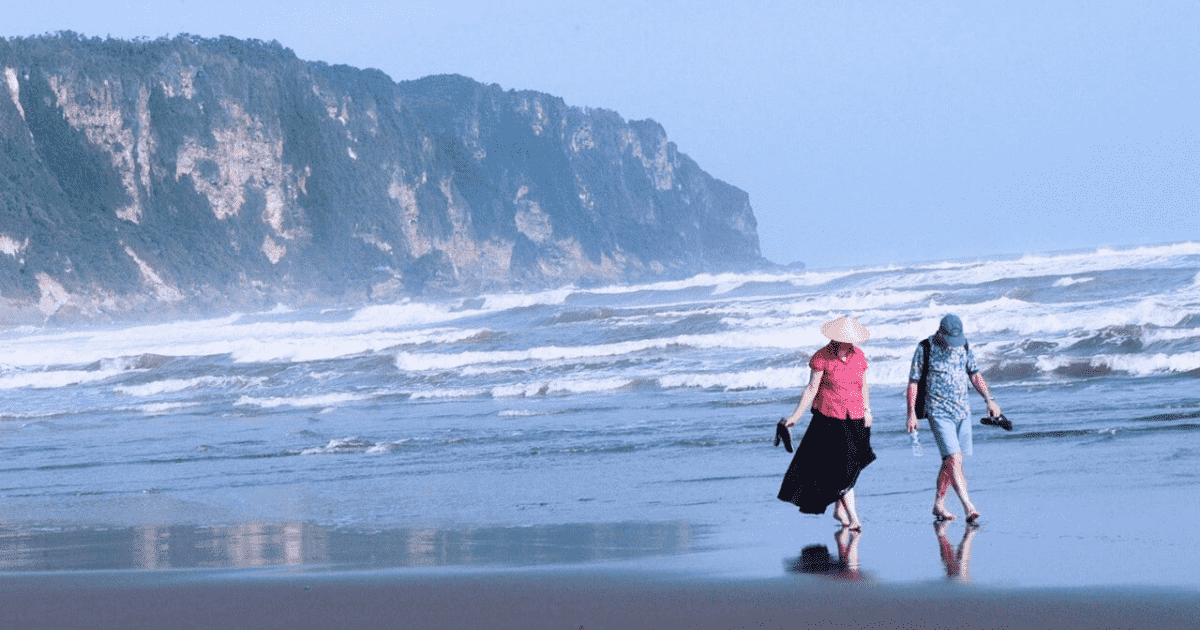 Want a beach getaway not too far from the city? Parangtritis Beach is the place to be, with only 28 km away. Boasting a long shoreline and surrounded by a beautiful natural landscape, it is no wonder why locals love this place. One activity you can do here is riding on a two wheeled horse cart along the shoreline admiring the beauty of the ocean and the golden sunset.
11. Prambanan Temple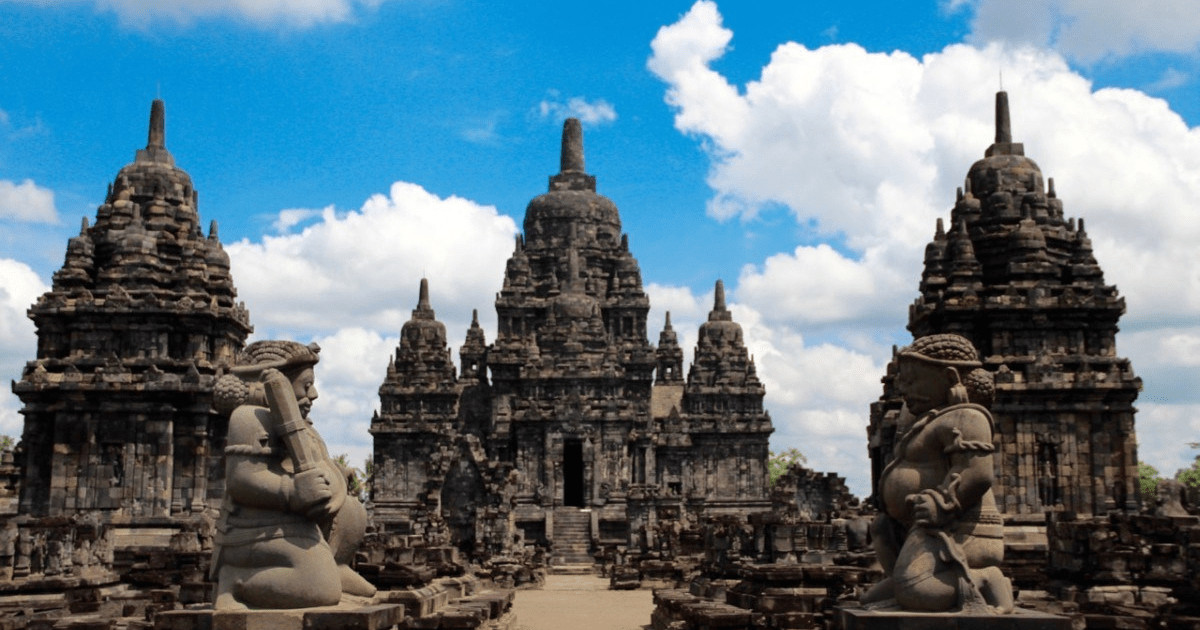 Prambanan Temple is a UNESCO site that dedicates its vast temple grounds to the worship of God Shiva. Built in the 10th century, this temple is one of the largest temple compound that possesses very intricate stone carvings, towering shrines and over 500 temples. It is fascinating to see eight Dwarapala giant statues guarding the entrances to the temple.
12. Sewu Temple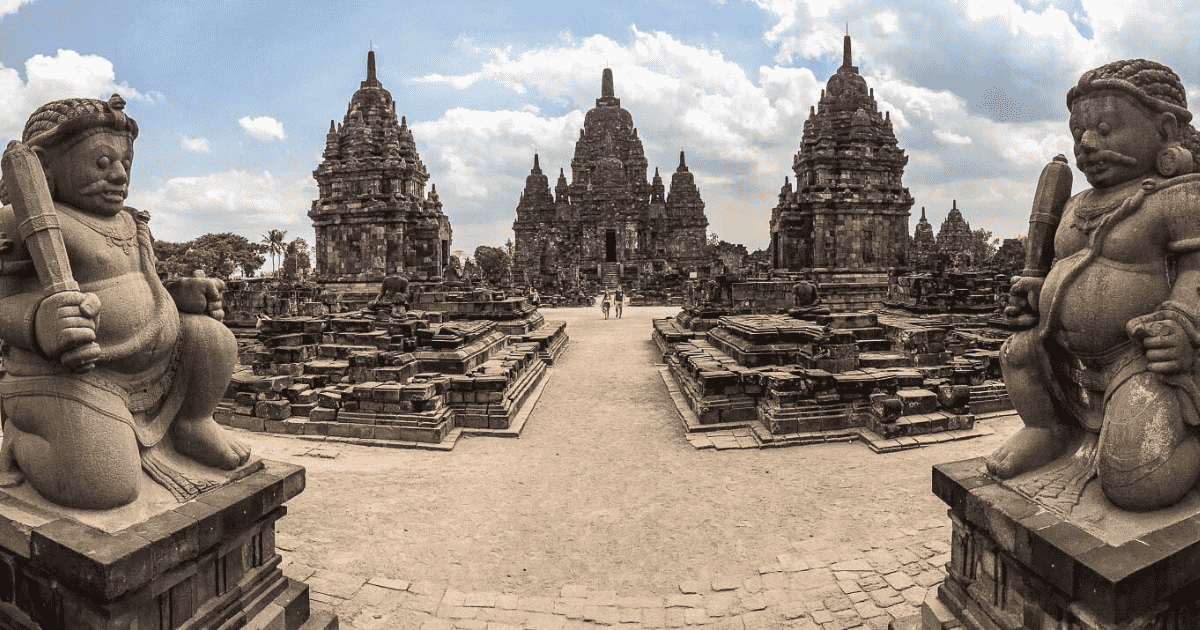 Sewu Temple is the second largest Hindu temple in Indonesia, ranked second after Borobudur Temple. There are many smaller shrines around the temple ground and all looks as intricate as the main temple structure. The temple has four entrances with each guarded by the Dwarapala statues. What is mind-blowing is knowing that these Dwarapala statues are made of one block of stone and was crafted to perfection.
13. Sinden Beach and Kalong Island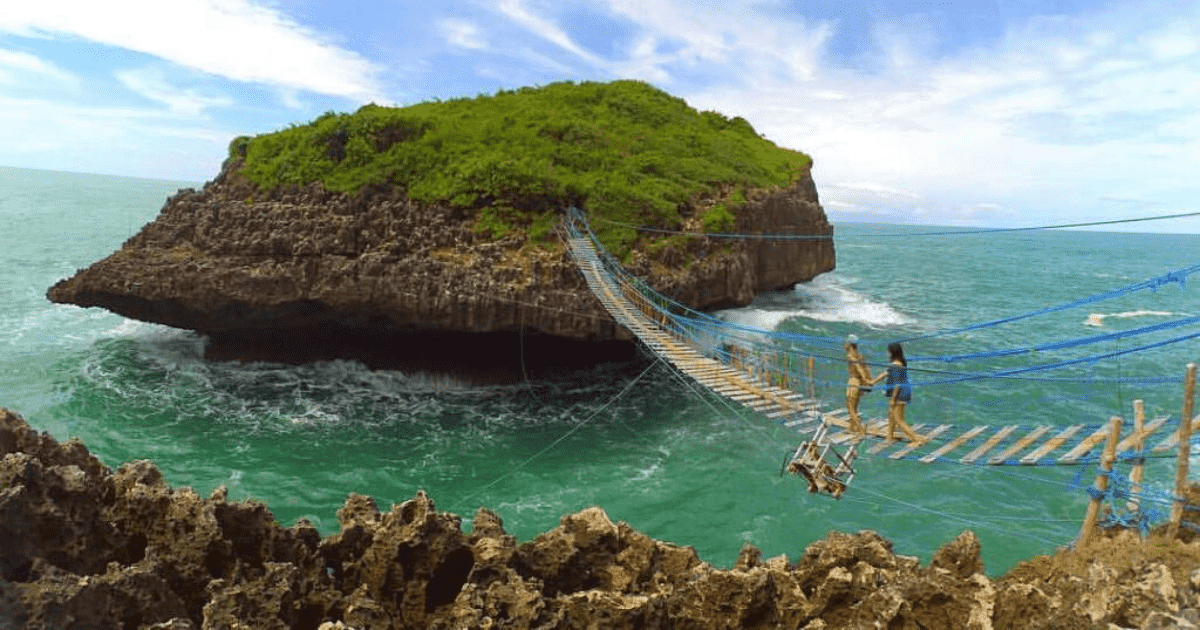 Sinden Beach and Kalong Island is located just next to each other and is overgrown with lush greeneries on them. What is unique about this place is the suspension bridge that connects both islands together. It is overwhelming, and people who are afraid of heights should not endeavour to cross it. The bridge is 100 metres long and will sway according to the sea breeze. Besides, you will need to be careful of the gaps between each step.
14. Sonobudoyo Museum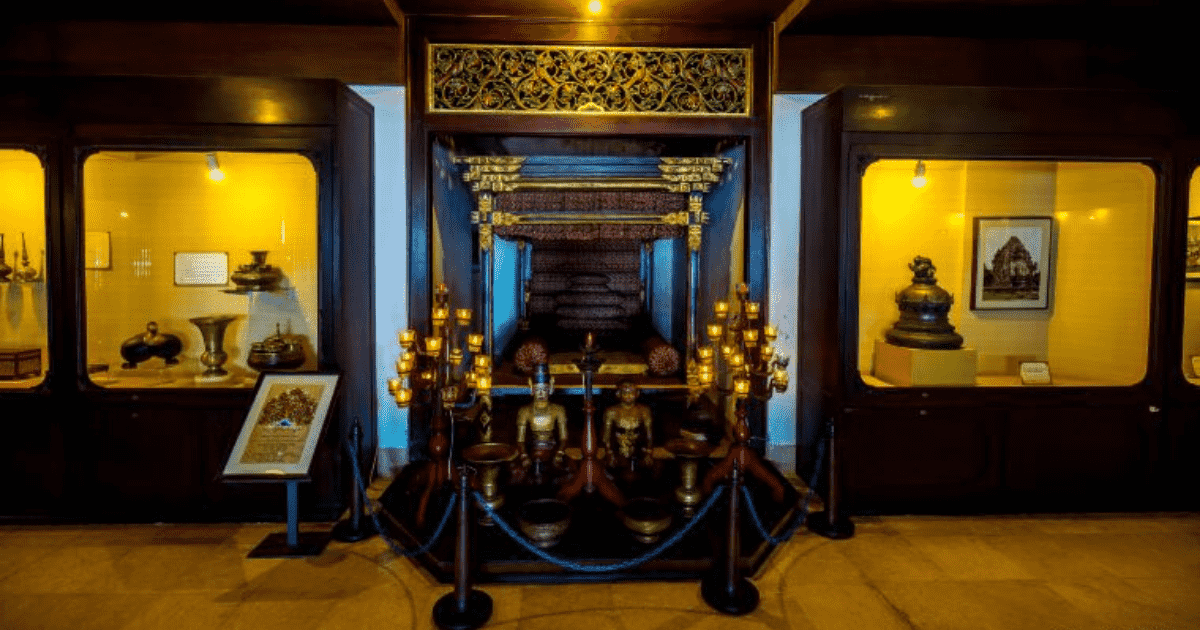 Sonobudoyo Museum is a modest museum that houses some of the most impressive artefacts and ancient relics that are inexistent as early as the 8th century. The Javanese culture and history will be introduced to you in-depth when you visit this museum by the tour guides. Every fortnightly, gemalan performances and shows are performed to entertain the visitors.
15. Taman Sari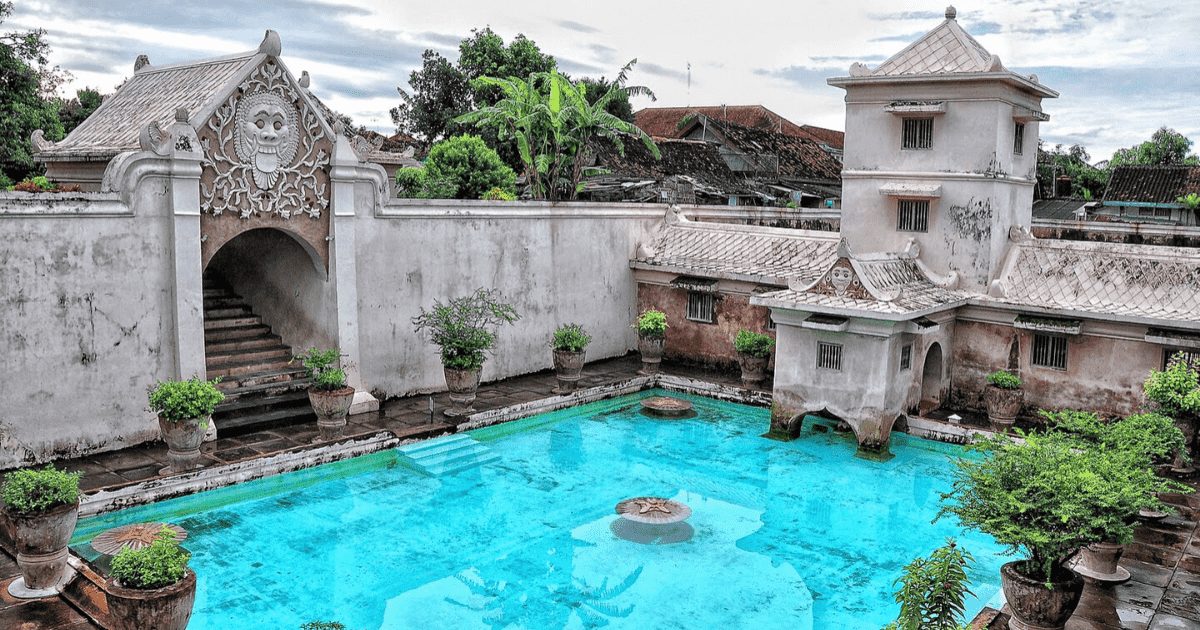 Taman Sari is a beautiful water garden located near Kraton. The design of the place is a blend of eastern and western culture. With the building this magnificent, it is not hard to see why this is a famous tourist spot. But there is another appeal to this place; the origin story behind the Sultan and his Princesses. It was said that the place was built for the Sultan and his family to relax. There are three different pools, each area is apportion to his daughters and concubines-to-be to bath in.
16. Timang Beach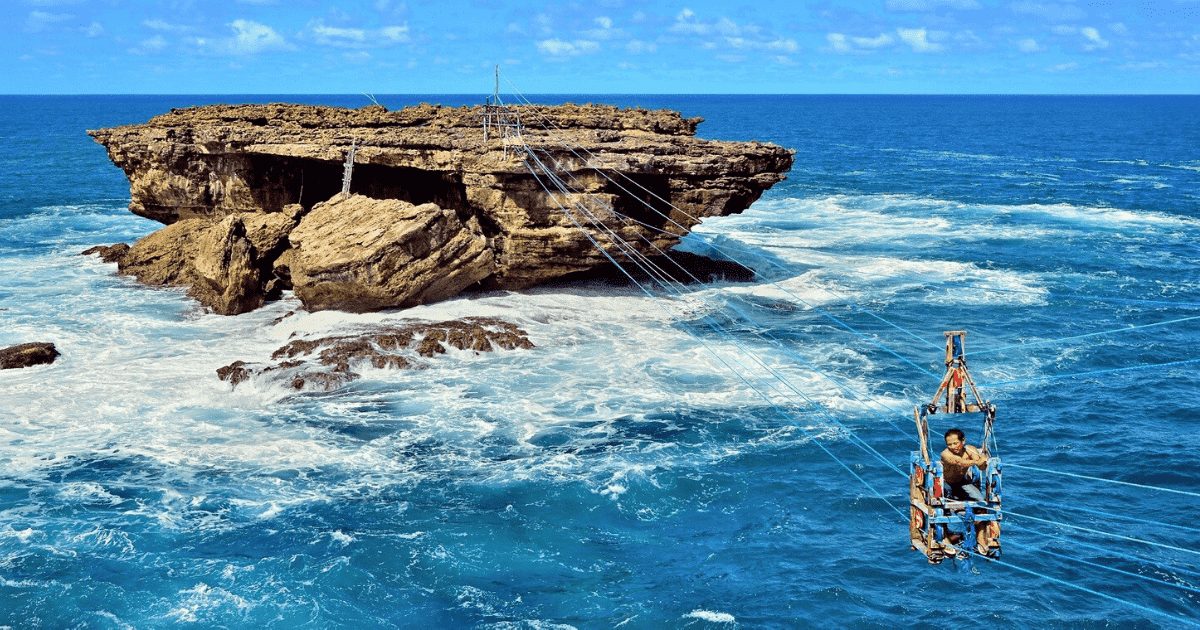 Timang Beach is 3 hours drive away from Yogyakarta and in actuality is a small island. To get to the other side, you will have to ride on a gondola across the ocean. Famed for its wild and rough seas, this gondola ride across is thrilling and scary at the same time. The structure of the gondola is safe, and the operators are very organised; so you don't have to worry too much.
17. Ullen Sentalu Museum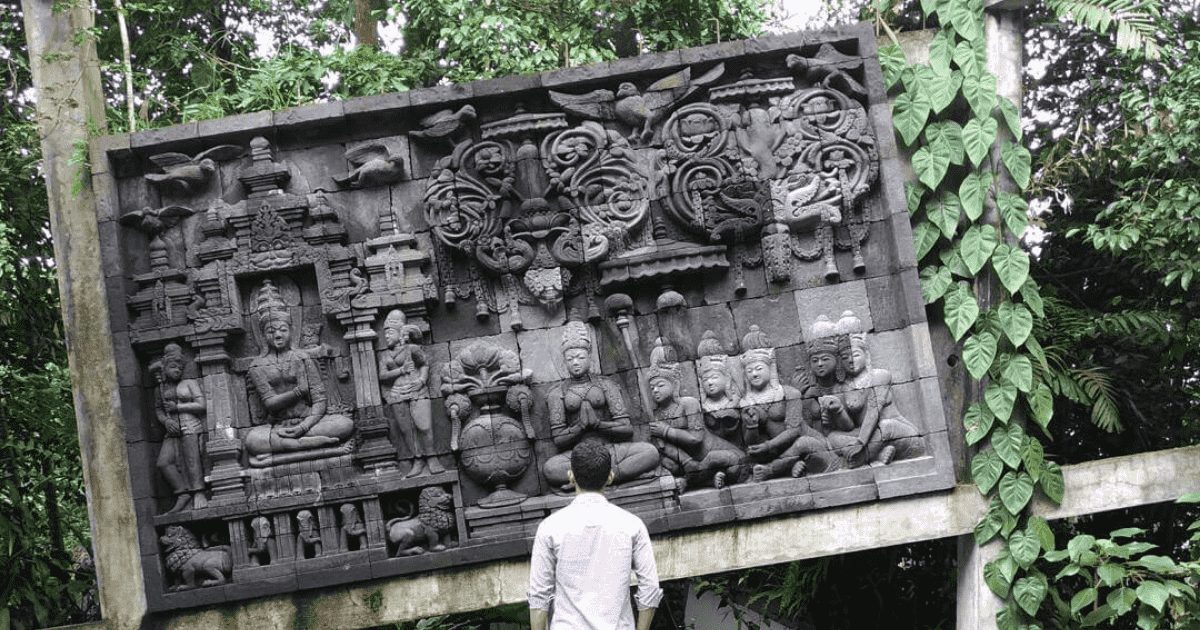 Located on the hillside of Kaliurang, Ullen Sentalu Museum is a must-visit attraction in Yogyakarta. The tour will take roughly 50 minutes where you will be brought to four sections in this 11,990 square metres of land. Tour guides will explain to you the Javanese culture originated from the four kingdoms in Jogjakarta through the series of rooms and museum in this place.
18. Pintoe Langit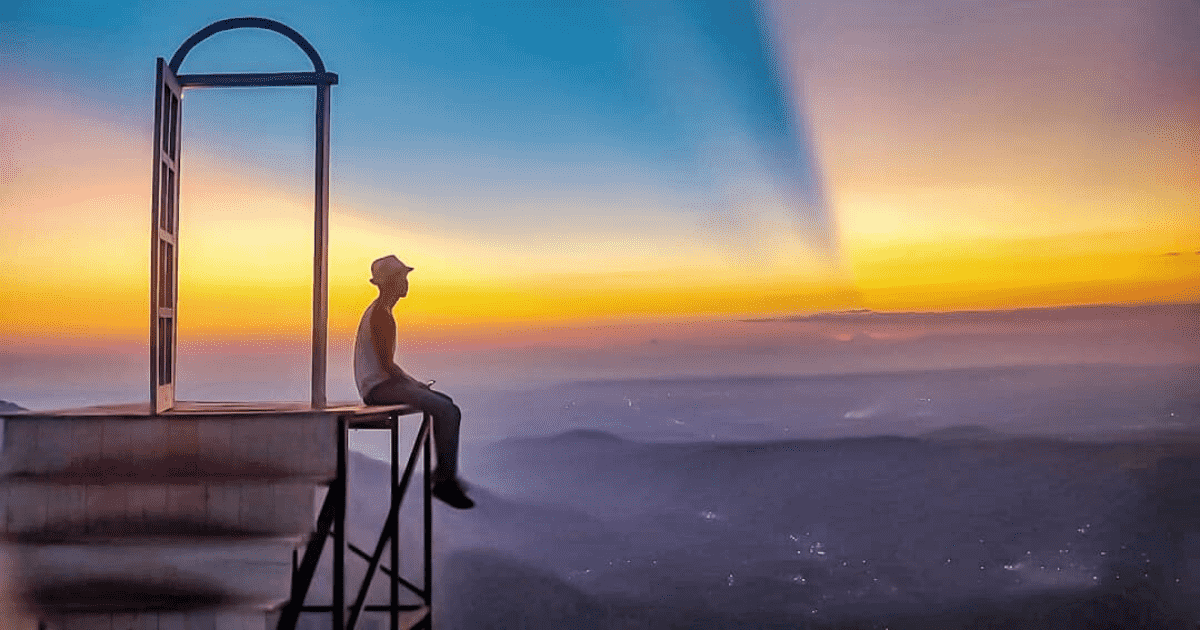 Pintoe Langit or better known as The Doorway to Heaven, is a picturesque place that should be included in everyone's itinerary. Located in Dahromo, this place offers you an Instagram worthy picture with Yogyakarta's panoramic landscape as your background. The terrace for picture-taking is high, so do be careful and observant not to climb those stairs during high winds. There are no local operators in the place, so you can enjoy taking as many pictures to your heart's content.
It is impressive to see how the locals stayed true and grounded in Javanese culture, which could be seen the mystical heritage site tours, enlightening museums and amazing food. Come and see the charm of this city for yourself.