Top 25 Attractions in Jakarta (2024)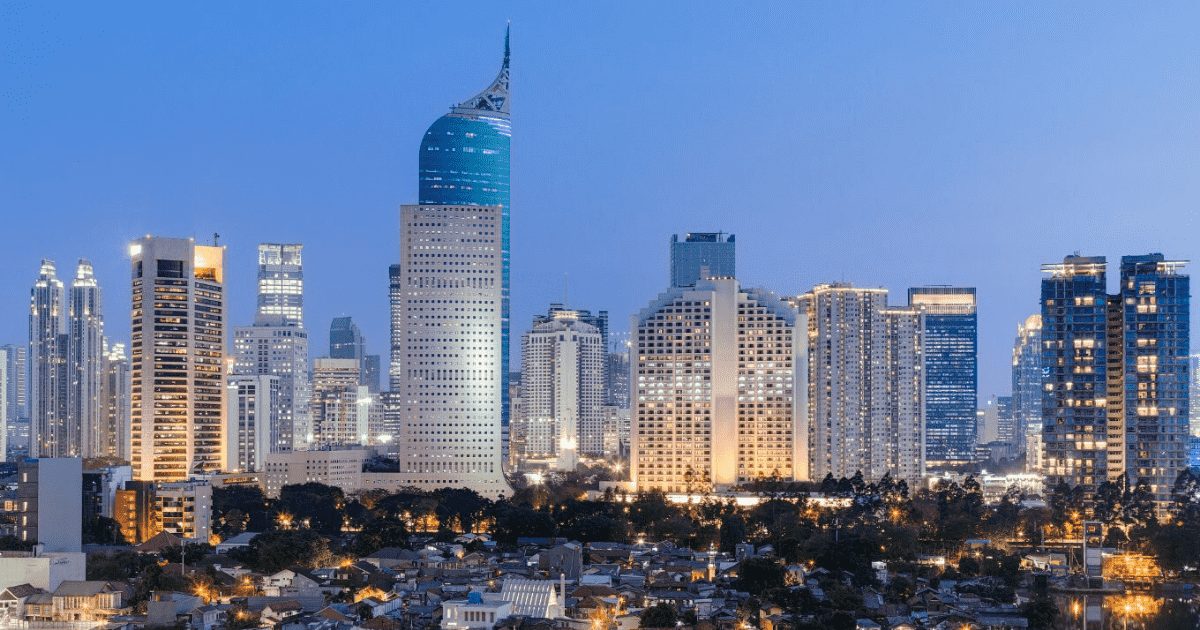 Jakarta is the heart of Indonesia, a vibrant city that possesses a historic mix of cultures. A great melting pot that has formed the Indonesia of today, influencing the language, food and also the architecture of buildings. There is just so much to see here; so let's start exploring Jakarta starting with the top 25 attraction found here.
1. National Monument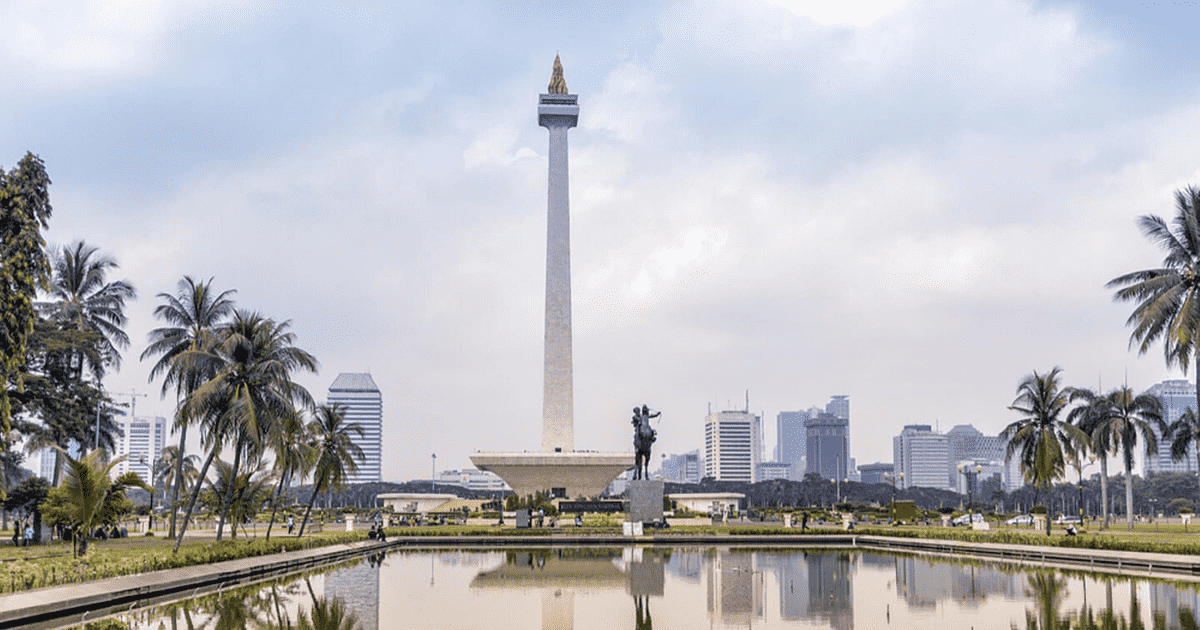 This iconic Jakarta monument is located in the heart of Merdeka Square, standing at 132 metres. Occupying this 80 hectares of land, this National Monument symbolises the fight for Indonesia's Independence. Situated at the base of the building, you be able to find yourself on a journey to understand Indonesia more as it takes you through the National History Museum and the Hall of Independence.
2. National Museum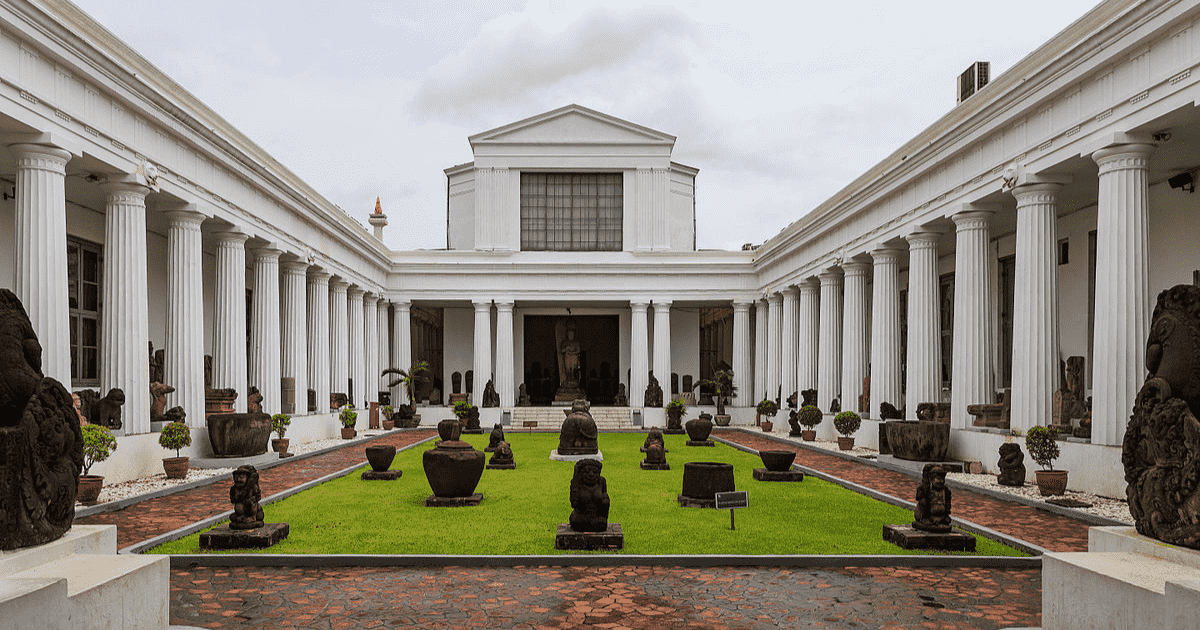 Located just the west side of the National Monument, this National Museum is home to 109,342 artefacts which were accumulated from Indonesia's archaeology and prehistoric relics, just to name a few. It is fantastic to be able to see so many ancient collections, sculptures and remnant of shipwrecks all in one place.
3. Istiqlal Mosque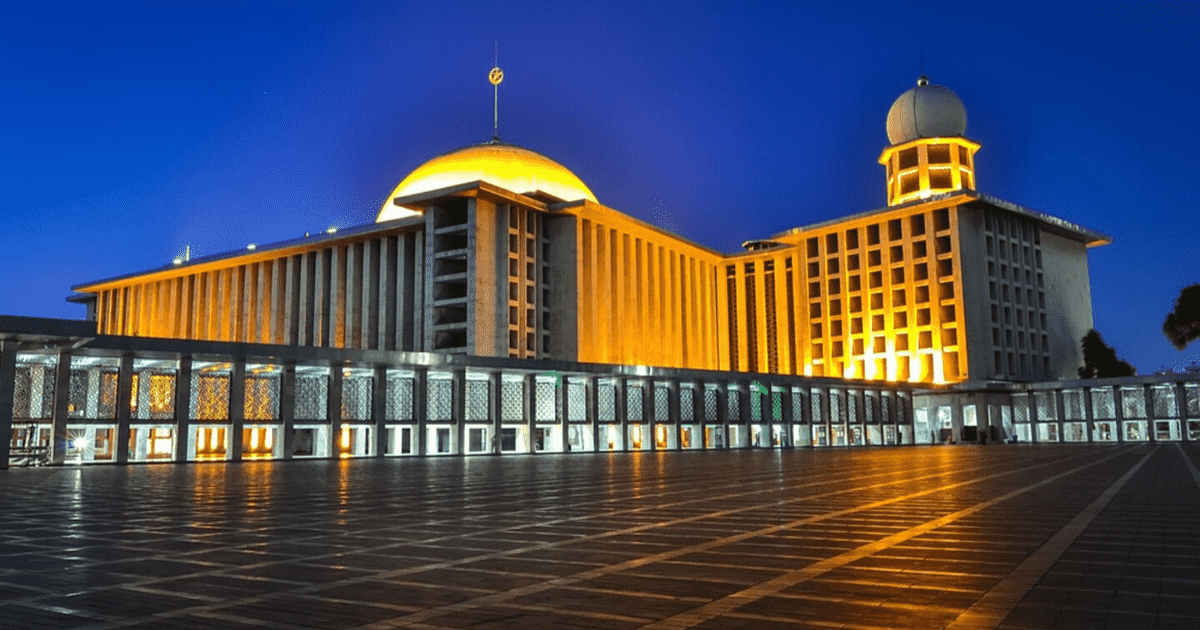 Istiqlal Mosque is the largest mosques in South East Asia and can hold up to 120, 000 devotees at every one time. This mosque is huge and possesses a main prayer room, four stories balcony, an open terrace, minarets and a 45 metres diameter dome. This third largest Sunmi mosque in South East Asia is design in a modern architecture inspired from the Arabic culture.
4. Taman Suropati (Suropati Garden)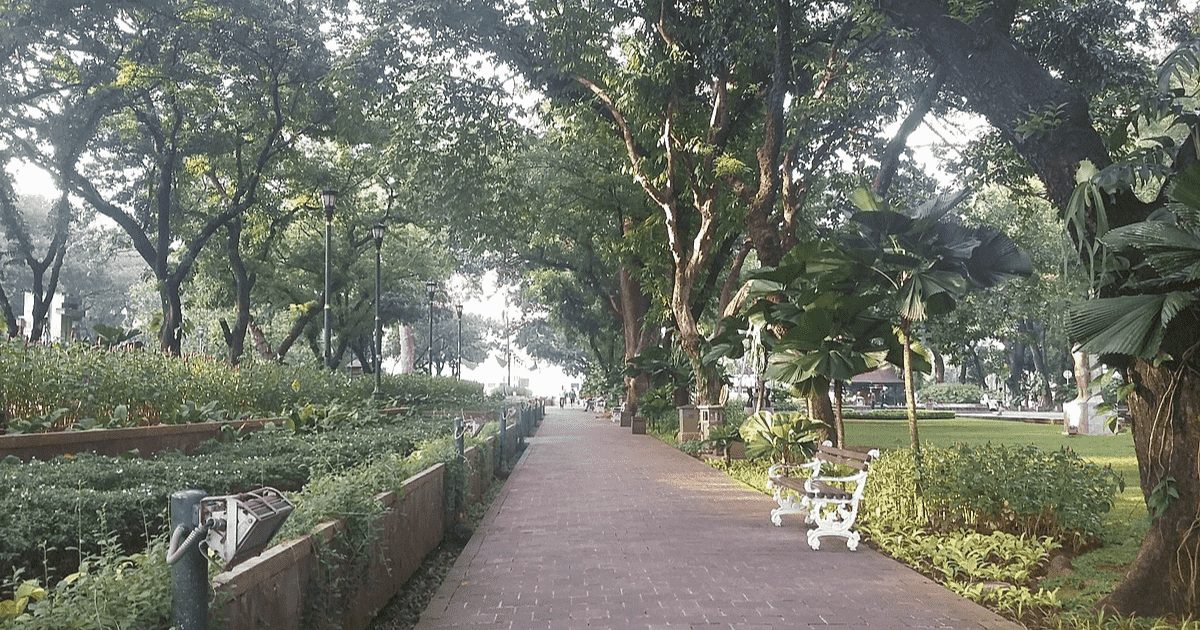 A small tranquil nature park located in the heart of the city, allowing city dwellers to escape from the city buzz. Besides than just strolling around the park, there are many more outdoor activities you can do here with your family and friends. The park is particularly alive during the weekends where many people gather to listen to live music from performed by local or international musicians.
5. Taman Menteng (Menteng Garden)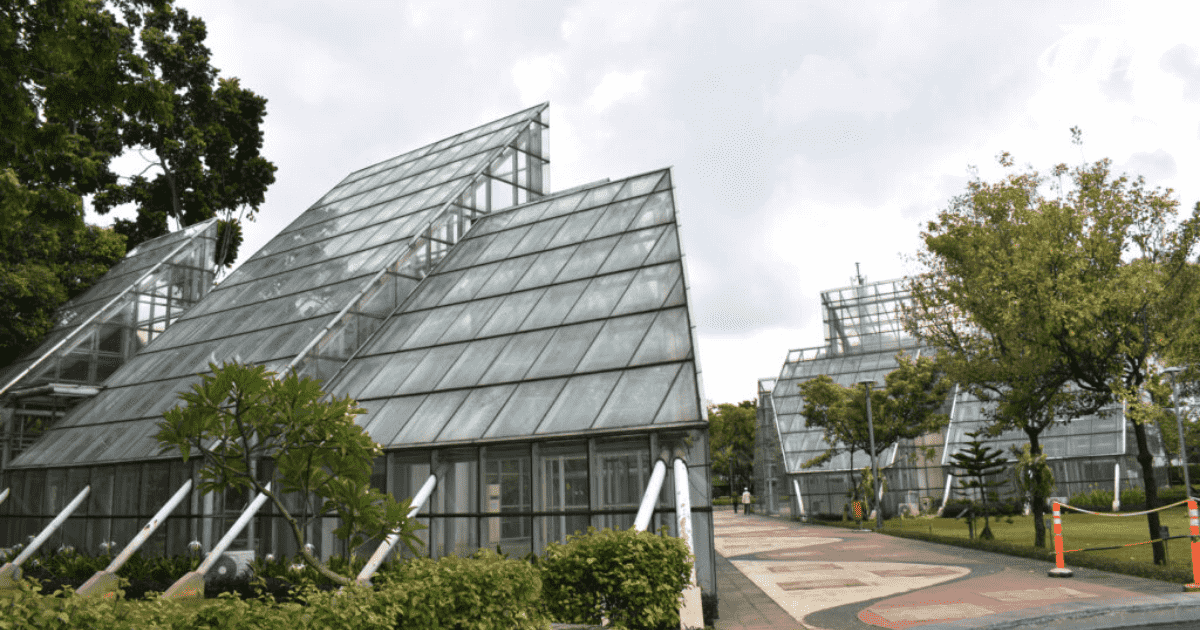 Menteng Garden is one of the famous parks among locals and tourists. This was formerly a stadium site, but this park was built after it the stadium was demolished in 2006. Many facilities will keep you entertained for a long time. You can take a stroll and appreciate all the plants here or visit the greenhouse. What is remarkable is the structure of the greenhouse that is designed and entirely made out of glass.
6. Thamrin City Trade Mall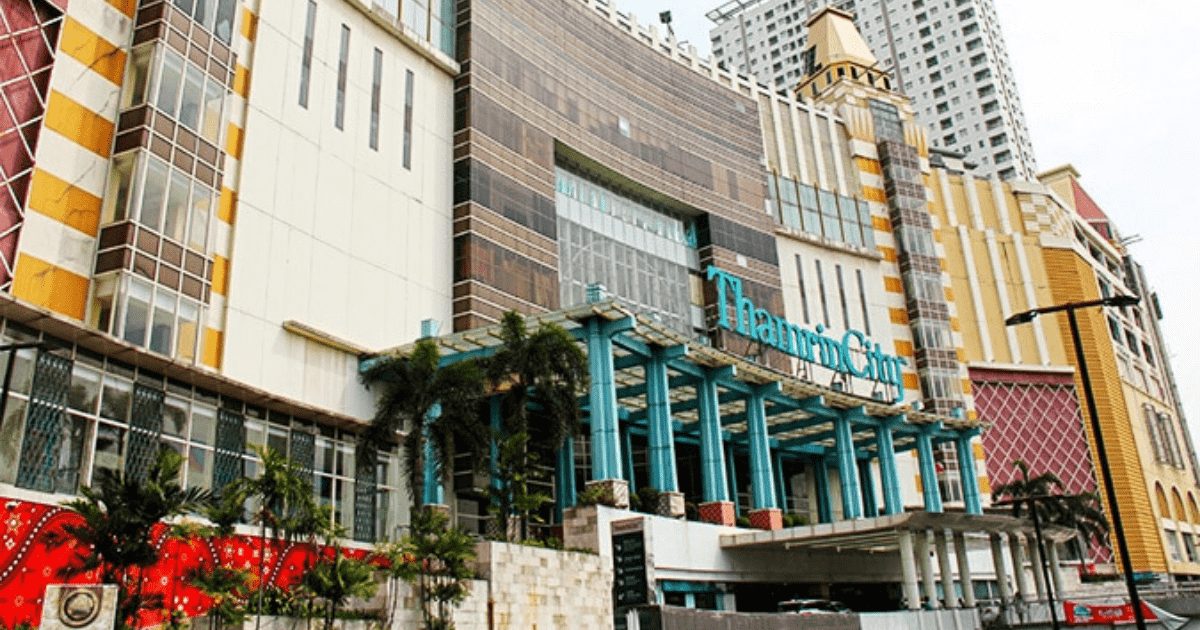 When you think of batik, think of Thamrin City, this is the tagline for this trade mall located in Central Jakarta. Home to 1,000 tenants, this is the place you should visit if you would love to buy back some batik or even local handicrafts at an affordable price.
7. Jalan Surabaya Flea Market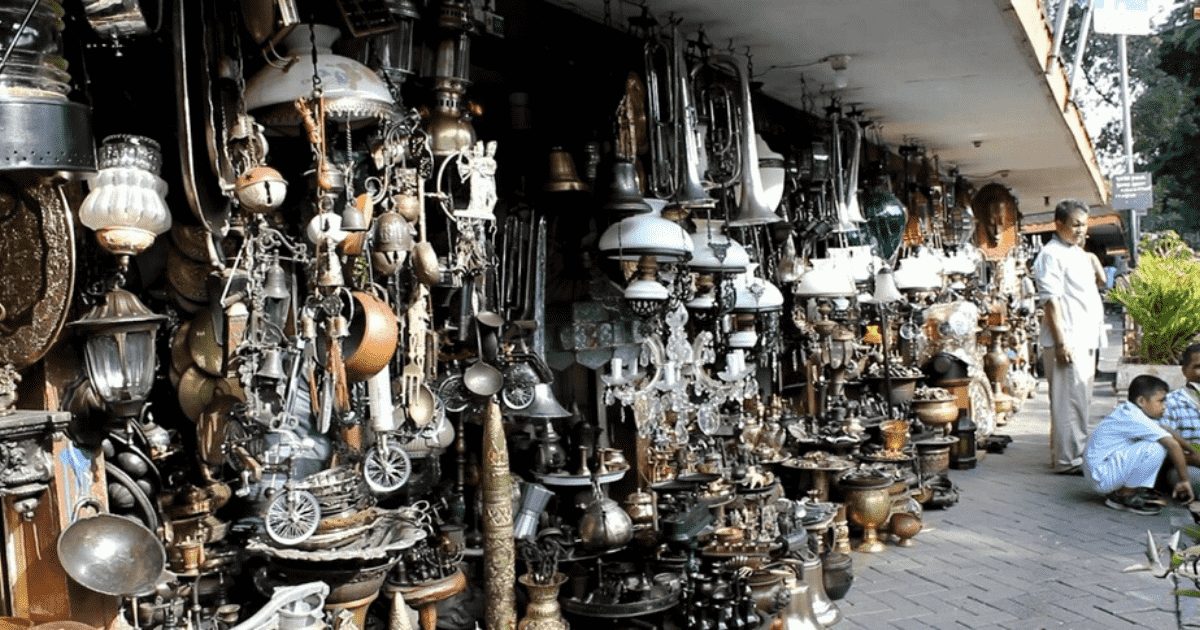 One man's trash is another man's treasure; this quote aptly describes this place. Located by the side of Jalan Surabaya, you will find a stretch of stalls selling antiques, crafts, salvaged items from shipwrecks and also Dutch items from the colonisation period. If collecting old articles is not your thing, you can browse through some stalls that sell secondhand tech items such as cameras, electrical types of equipment and many more.
8. Skye Rooftop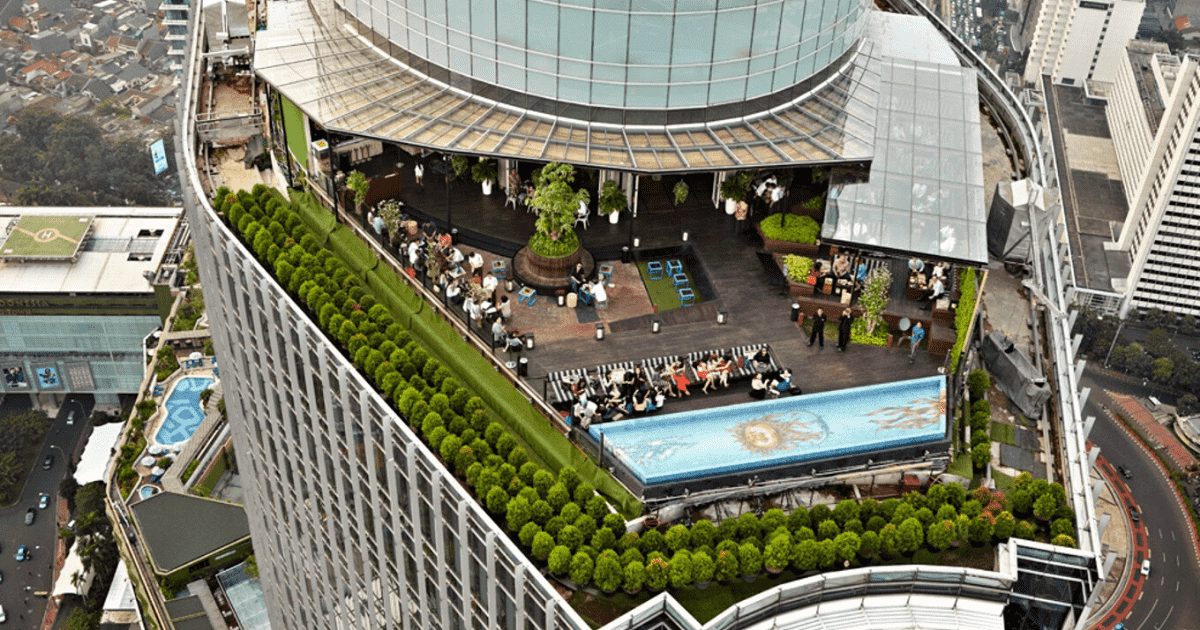 Skye Rooftop is the oldest and one of the best rooftop bars in Jakarta, which offers a stunning panoramic view of the city. Located on the 56th floor of BCA Tower, it is perfect for romantic dinners, and get-togethers as the food and drinks served here are great.
9. Jimbaran Lounge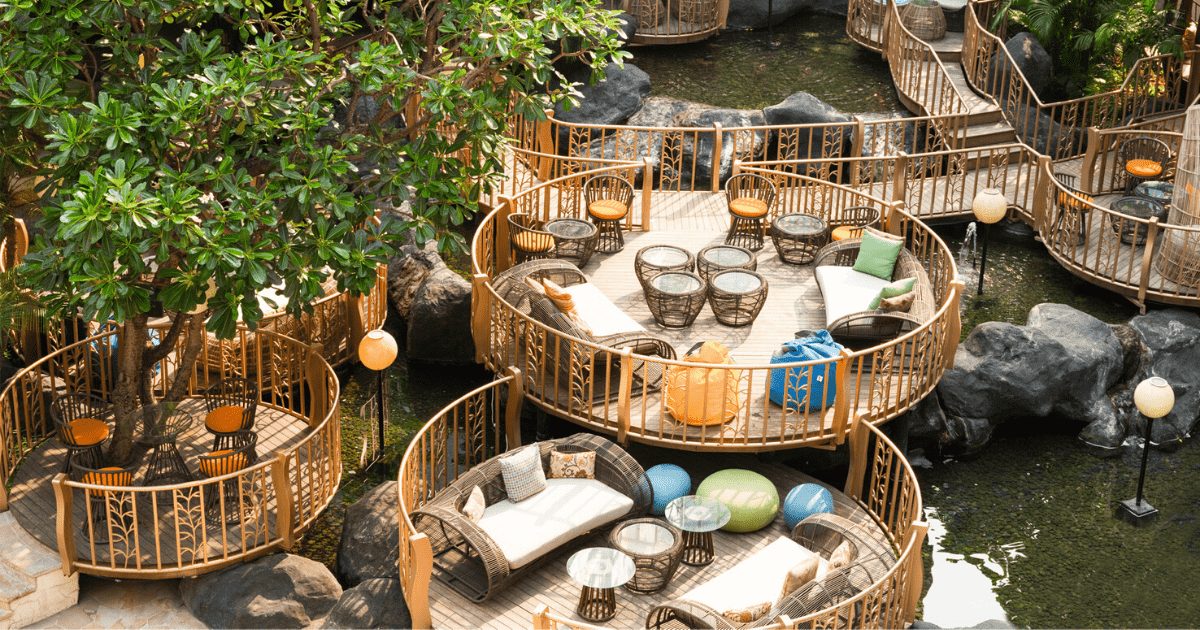 Located within AYANA Hotel, Jimbaran Lounge is a place of relaxation or leisure for many. The spaces were specially curated to provide guests with a variety of experiences ranging for a luxurious lounge area to an outdoor laid back area decorated with colourful floor cushions. So while you are in Jakarta the next round, why not visit this place for a memorable time.
10. Senayan City
Welcome to one of the most upscale shopping destinations in Jakarta. Senayan City comprises of 7 floors, combining the best retail brands and shopping experience all under one roof. It is also home to some of the most renown restaurant brands, granting you an wonderful shopping experience.
11. Jakarta Cathedral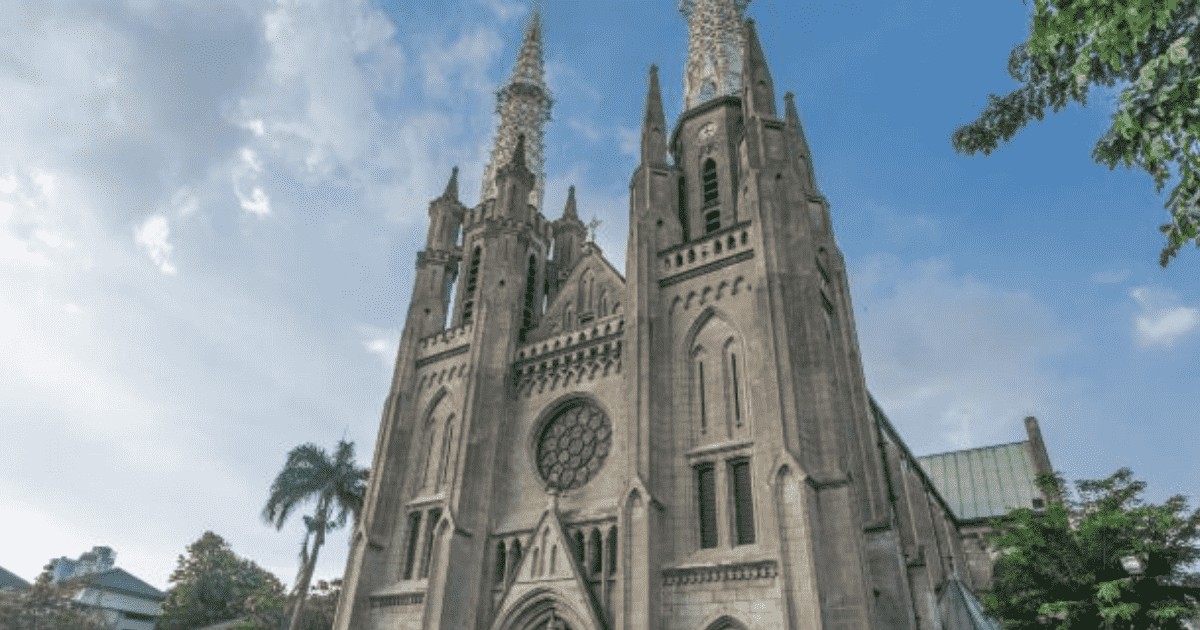 Jakarta Cathedral is a must-visit place in Jakarta. It was built in 1901 and is a seat of the Roman Archbishop of Jakarta. This cathedral provides peace for all those seeks to offer prayers to God. The building stands majestic; decorated with Roman designs, stained glass, white spires and elaborated structures.
12. Taman Mini Indonesia Indah (Beautiful Indonesia Miniature Park)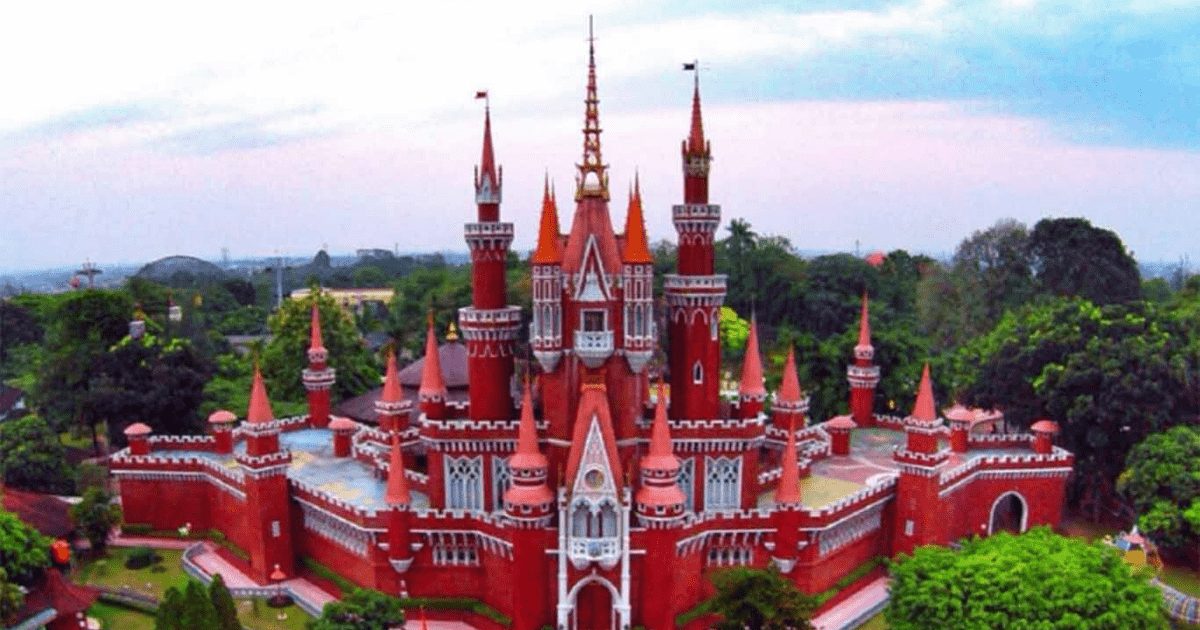 This Beautiful Indonesian Miniature Park is a condensed version of Indonesia. Within this 250 acres of land, it allows visitors to see and learn about the country's rich history, heritage building and its incredible natural landscape. The park is vast, so you can either opt to rent a scooter or hop on the shuttle bus to bring you from one attraction to another. There are multiple cultural museums, waterparks and also a theme park providing carnival rides for a fun filled time.
13. Pari island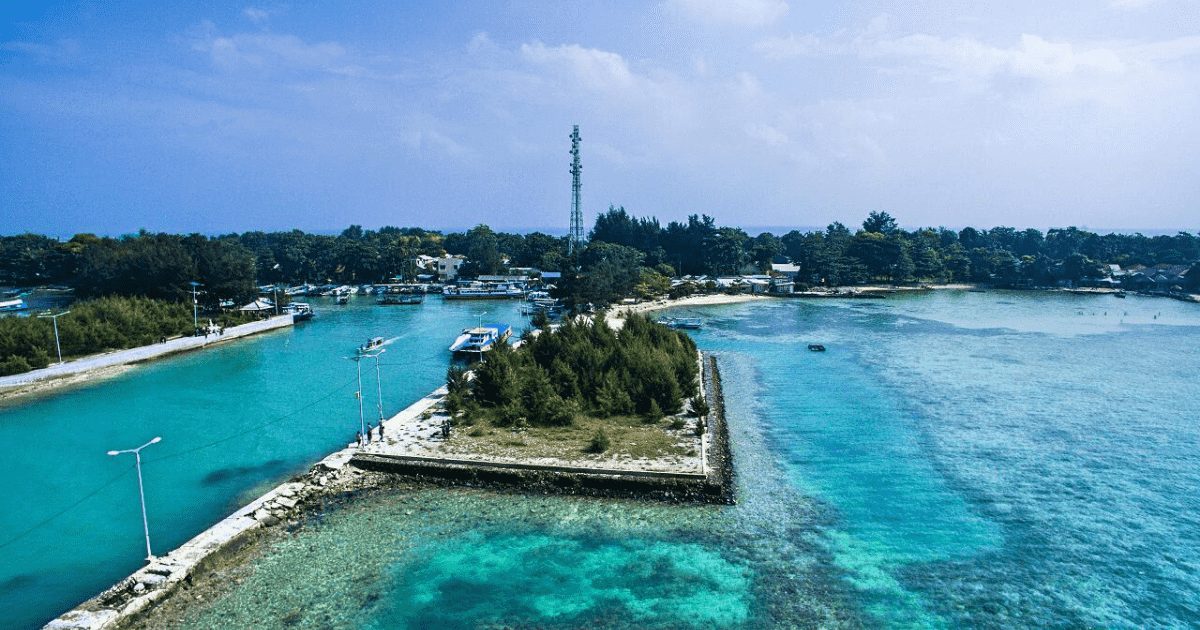 Jakarta has a few islands nearby providing visitors with a short getaway, away from the city. The island is situated almost 50 minutes off from North Jakarta and is a beautiful and clean beach; boasting crystal clear turquoise waters. There are so many watersports you can enjoy here, such as the banana boat, snorkelling and many more.
14. Ayer Island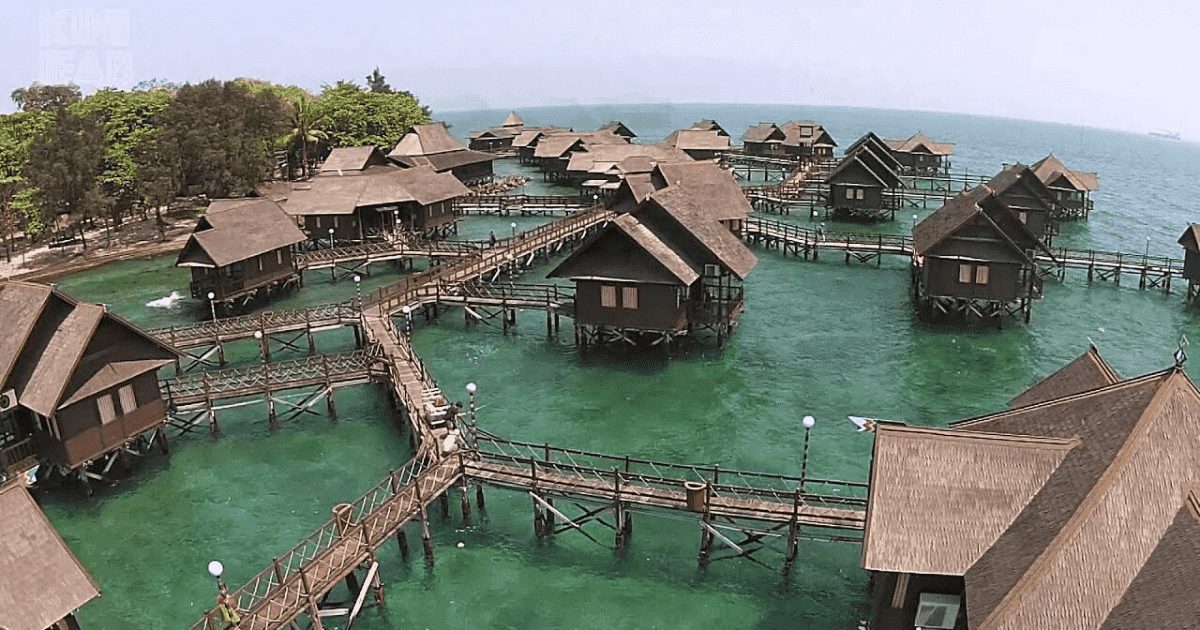 Ayer Island is located nearer to the Jakarta land with a journey of less than 20 minutes. This is another serene place that many will gather for a relaxing time. If you would like to extend your stay here, you can opt to book at some of the available hotels. Pulau Ayer Resort and Cottages is one of the hotels that provides a stay above the waters; it is incredibly stunning as the water is so clear, you can see the bottom of the ocean.
15. Ancol Dreamland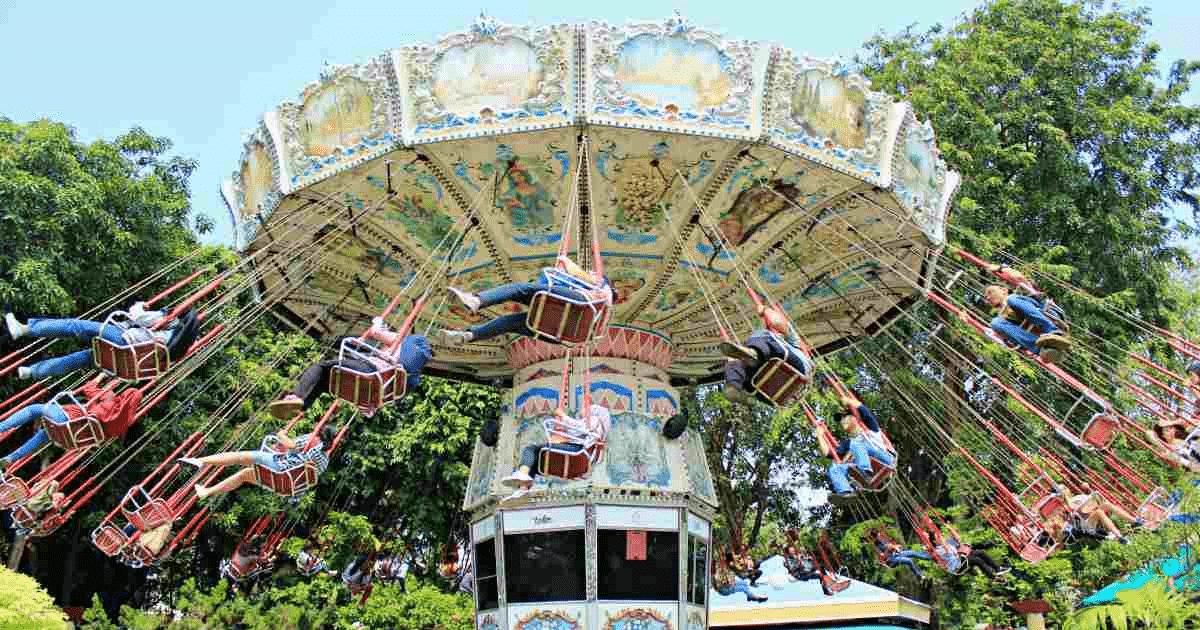 Ancol Dreamland is located in Ancol Bay City, which is the hottest resort destination in Jakarta. It is the largest tourism hub in South East Asia at 552 hectares of land and is home to hotels, golf courses and a myriad of entertainment parks. The more popular amusement parks that you must visit while you are here are the Fantasy World and the Ocean Dream.
16. Waterbom Pantai Indah Kapuk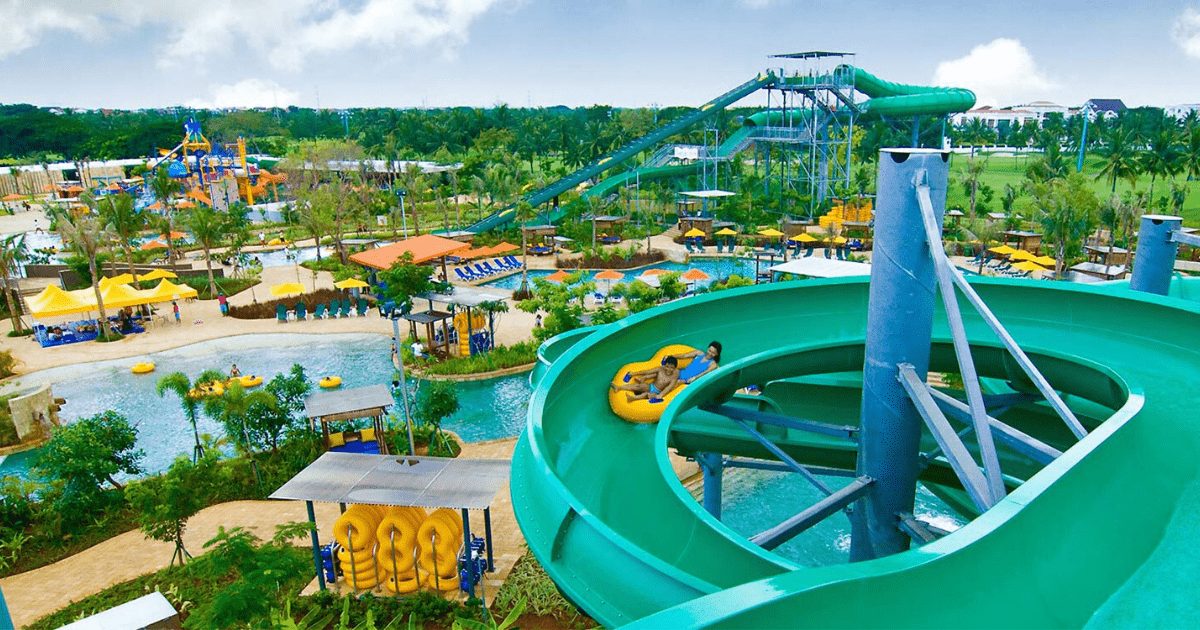 Interested in having a splashing fun time in Jakarta, Waterbom Pantai Indah Kapuk is the place you should visit. Situated 15 minutes away from the airport, this water paradise offers you a wonderfully good time in its high-quality rides and slides. You can also laze around, floating at the lazy pool is another option to explore the water park.
17. Taman Wisata Alam Mangrove, Angke Kapuk (Jakarta Mangrove)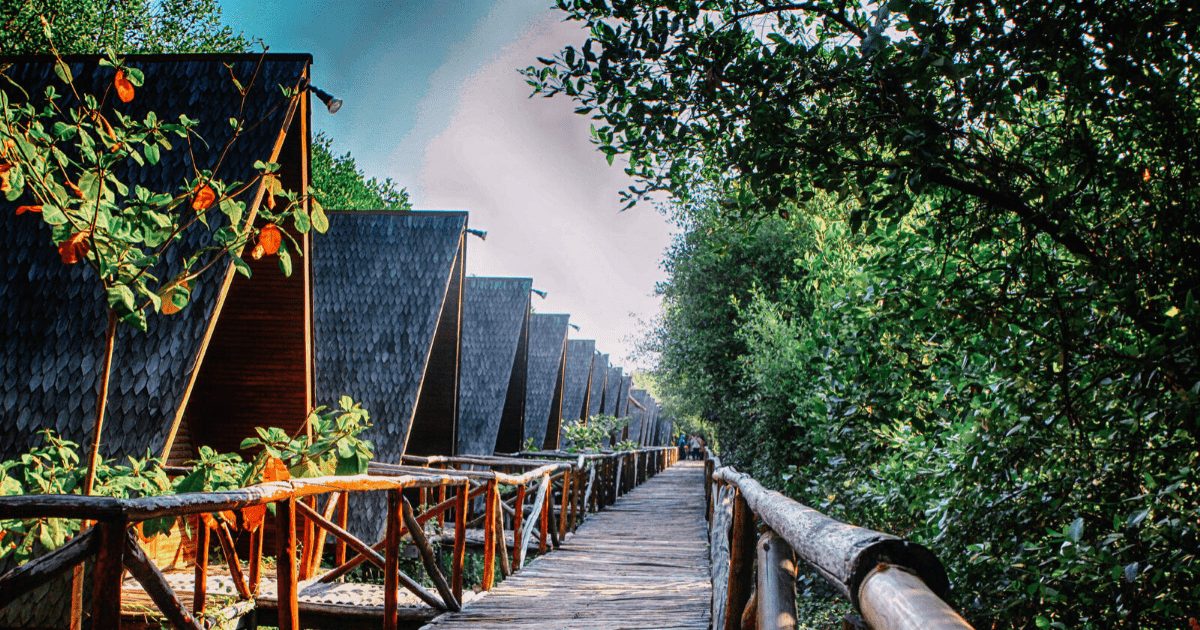 Taman Wisata Alam Mangrove, Angke Kapuk is a mangrove attraction that is perfect for any nature lover. Spanning across 9,982 hectares, this land is surrounded by lush greeneries, this is a wonderful way to de-stress while exploring the outdoors. If you would like to stay here for the night, you can try out renting a wooden camp shed by the side of the river.
18. Pasar Seni Ancol (Ancol Art Market)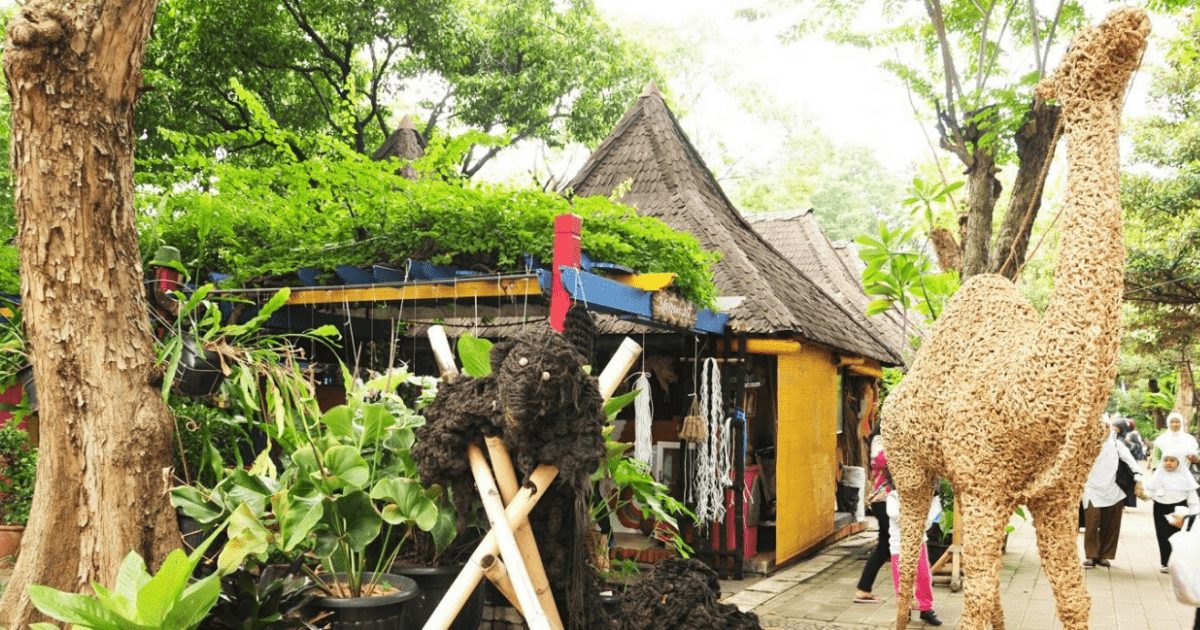 Ancol Art Market is located in the same vicinity as Ancol Dreamland. One of the popular spots for art lovers, it is interesting to see the galore of local drawing and crafts here. If you are keen at collecting cultural products, wayang kulit will be something you should look out for. You can also enjoy the traditional music and performances that are performed around the market as well.
19. Ragunan Zoo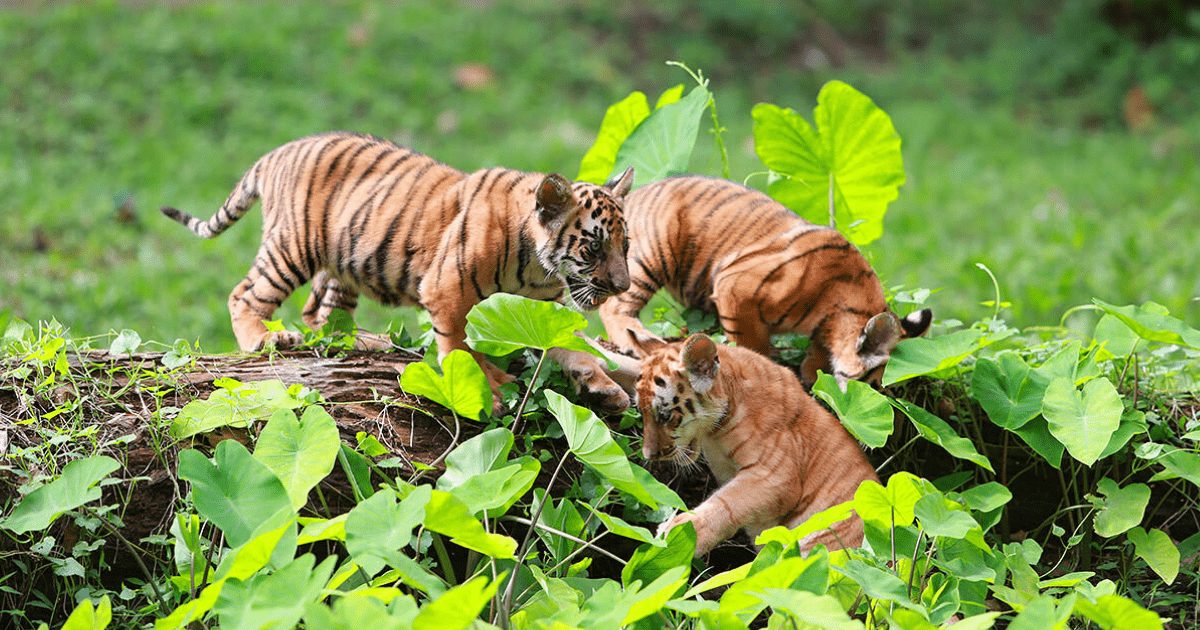 Ragunan Zoo is Jakarta's resident zoo that spans across 47 hectares of land — designed with a big open space in a setting that mimics the animal's natural habitat. This zoo is home to 3,000 animals, which originates from all over the words with some endangered species as well. This is an ideal place to come with children so that they can learn and see these magnificnet animals up close.
20. Pasar Santa (Santa Market)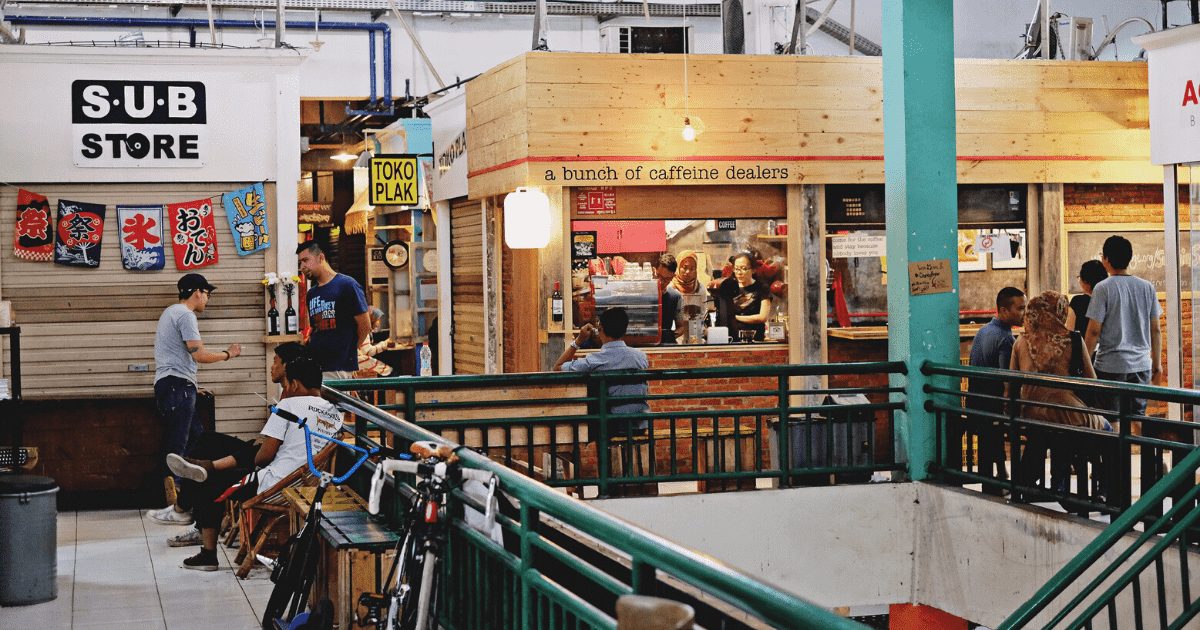 Santa Market is a marketplace frequently visited by all walks of life – be it old or young. Santa Market is a traditional market where one comes to purchase daily fresh groceries, but it is also home to some most hipster shops. Located in the alleys of the market, these shops are decorated to attract the younger audience to gather while sampling their creations; be it food, coffee and even vintage merchandises.
21. Fatahillah Square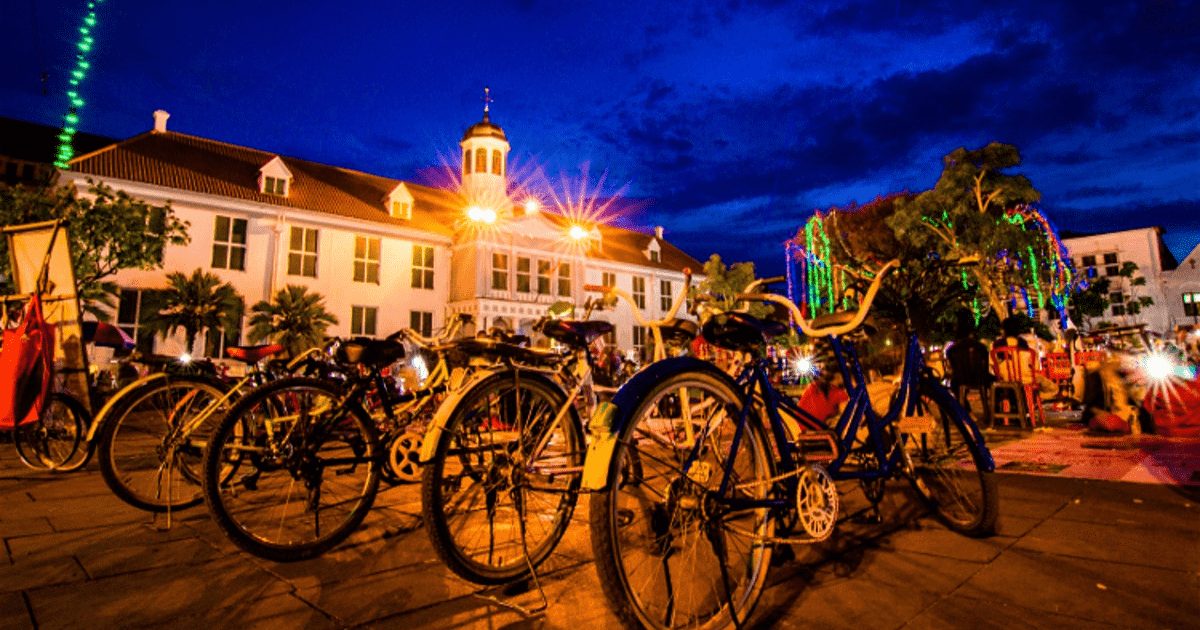 Fatahillah Square is located in the heart of Jakarta old town and is surrounded by some of the top must-visit heritage sites in Jakarta. If you are planning you Jakarta itinerary, you must include this in as you will be able to hit a few birds with one stone; the Wayang Museum, Jakarta History Museum and Fine Art and Ceramics are all located here.
22. Jakarta History Museum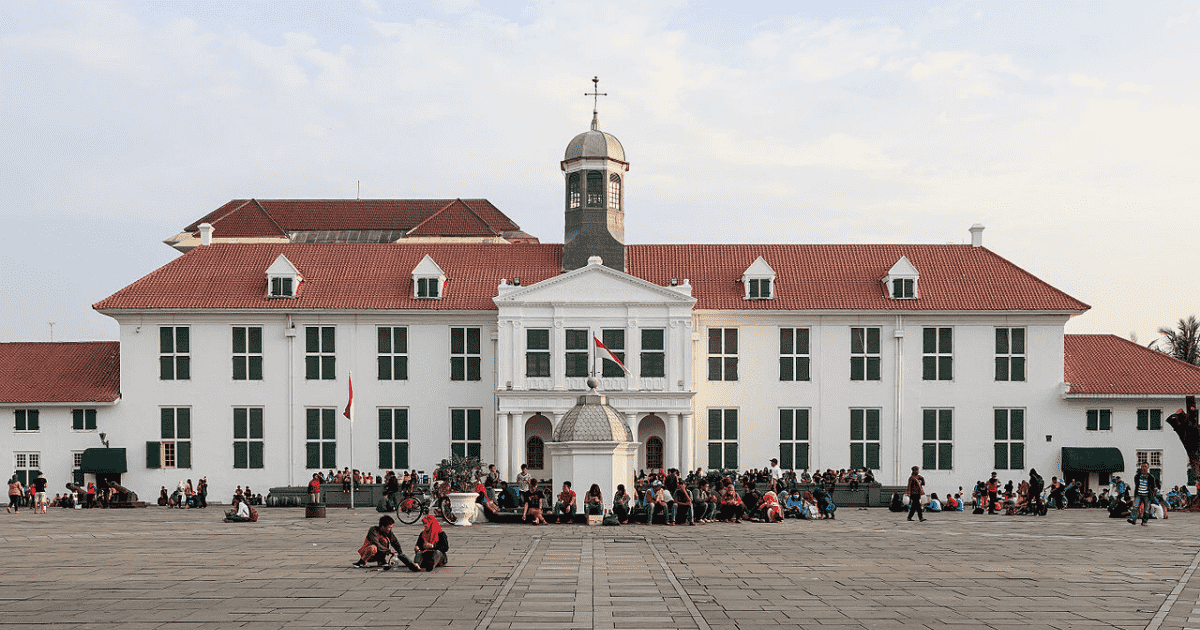 Located in Fatahillah Square, this museum is also known as the Fatahillah Museum to some. Built in the year 1710 as an adminitration city hall, this building was later converted to a museum in 1974. What stands guard in the front of the building are relics of Portuguese cannons. This building's architecture was inspired by the Dutch culture and is home to a impressive 23,500 historical objects.
23. Wayang Museum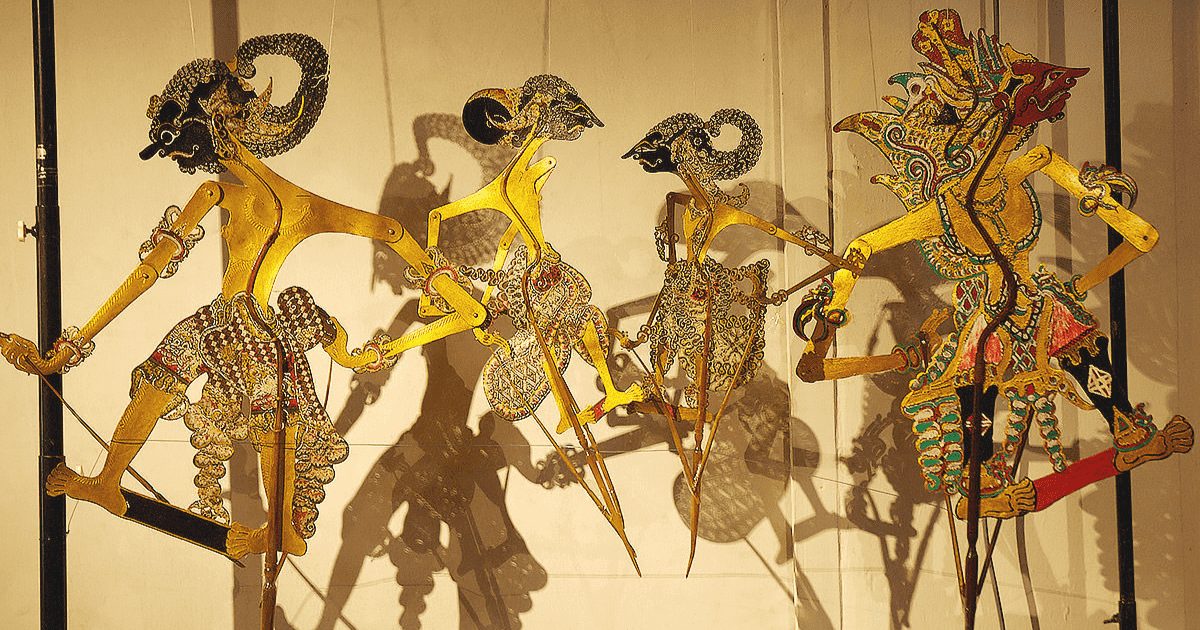 Also located in the Square is the Wayang Museum, not too far from the Jakarta History Museum. Paying tribute to wayang kulit or shadow puppet in English, you will be able to see an extensive collection of Indonesian puppets here. Wayang Kulit was a popular show back in the days where is puppets were used to create stories to entertain the public – similar to our theatrical plays from modern time. Here you would also be able to see other dolls that collected from all over the world.
24. Fine Art and Ceramics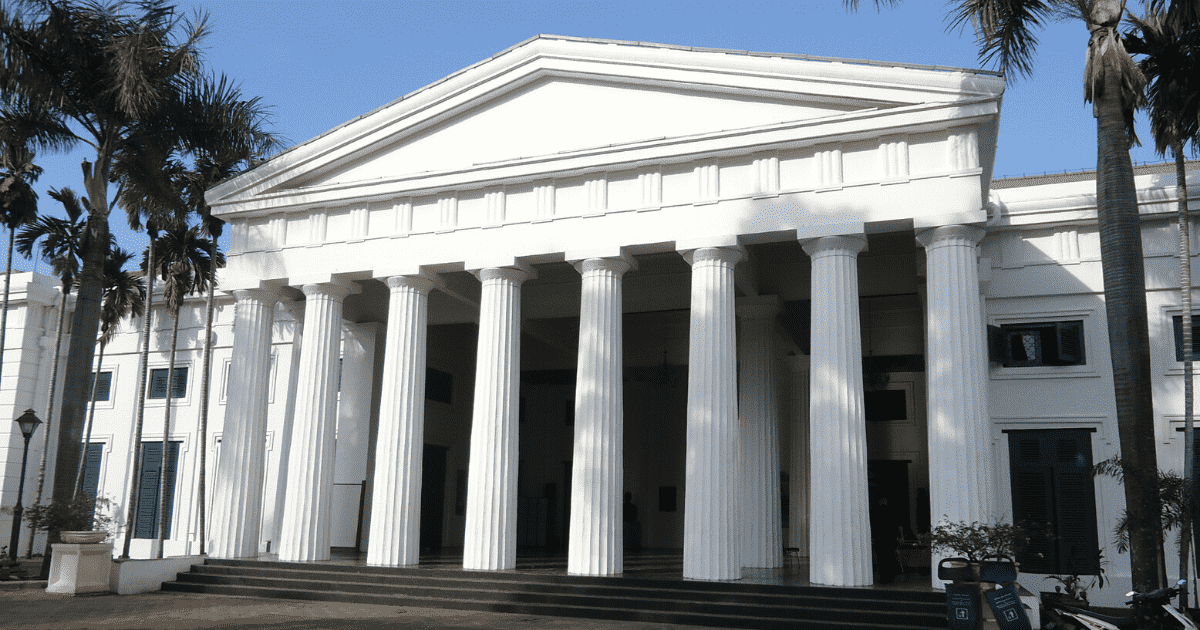 Fine Art and Ceramics is located at the East side of the Fatahillah Square, sharing the same place as the Wayang Museum and the Jakarta History Museum. Painted in white, the Dutch culture inspired this building and is a sight to behold. Entering the building, you will be in awe with the many Indonesian fine arts and ceramic products that are out up for display. Also, you will also get to see ceramic hand-works from artists from China, Vietnam, Thailand, Japan and Europe as well.
25. Jakarta Chinatown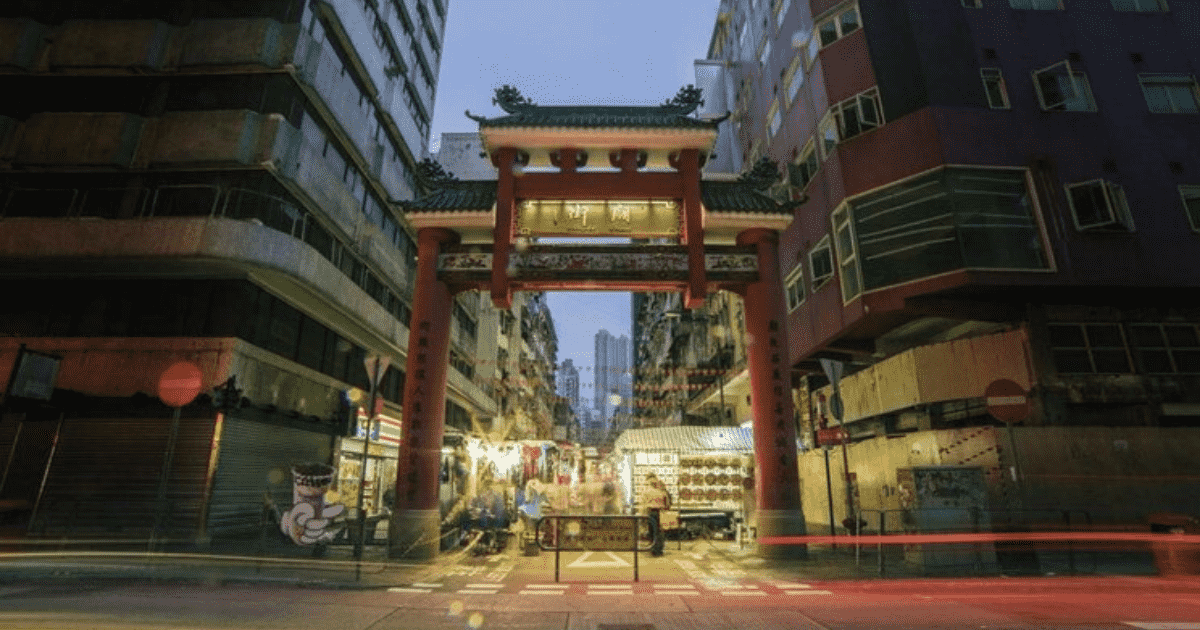 Another place not to be missed in Jakarta is Chinatown, located in the West of Jakarta. This is the spot where the Chinese immigrant first set foot when they arrived in the 17th century. Always bustling with activities, the streets are adorned with Chinese architecture and selling extensive Chinese goods. Jakarta is indeed a vibrant melting pot with so many religions co-existing peacefully in one area.
Jakarta is a vibrant metropolitan with a mix of something old and new. So many of the attractions here were built to pay homage to the country's rich culture and history; in the process, allowing visitors to know Jakarta on a deeper level.