Top 12 Attractions in Johor Bahru (2024)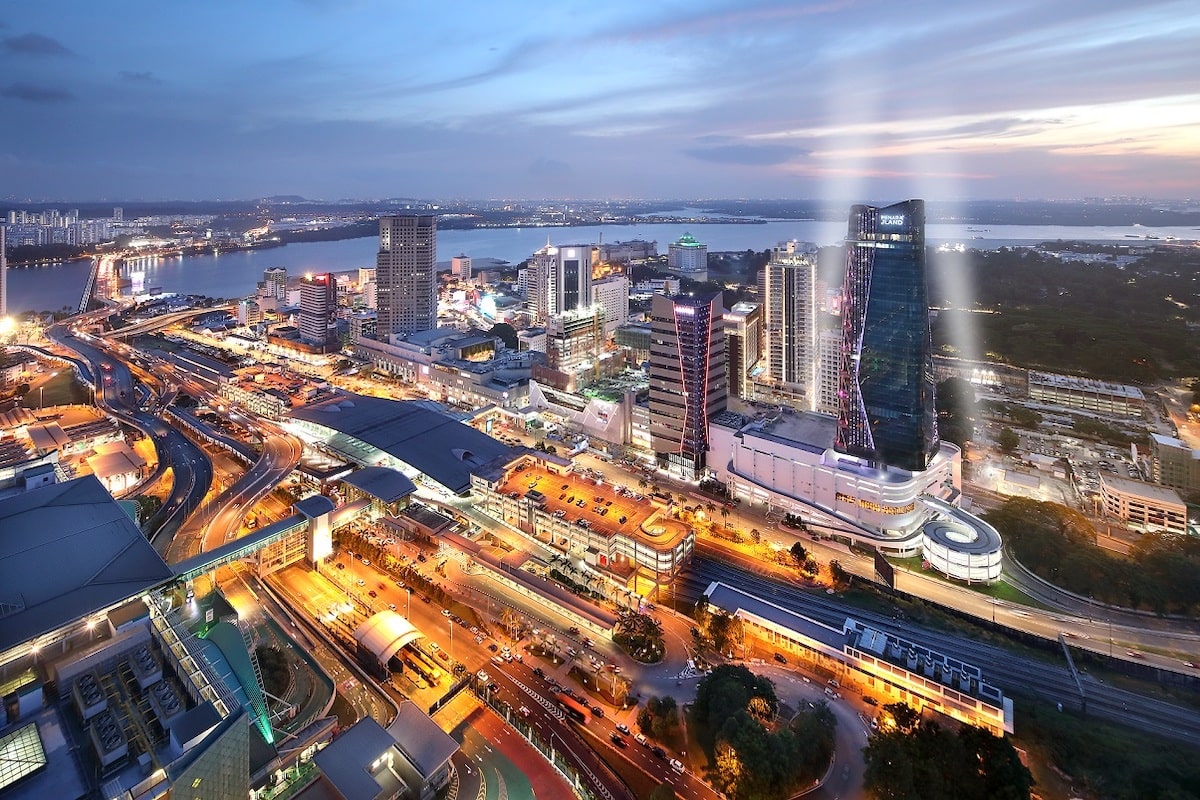 Johor Bahru, the capital of the state of Johor, is situated on the southern tip of Peninsular Malaysia, near the Johor Straits. The second-largest metropolis of Malaysia is surrounded by industrial parks, suburbs and waterfront areas. Being a close neighbour of Singapore, Johor Bahru is also a popular weekend getaway for many Singaporeans. With so many places to visit, here are some of the attractions in Johor Bahru that you should not miss out on.
1. Danga Bay Park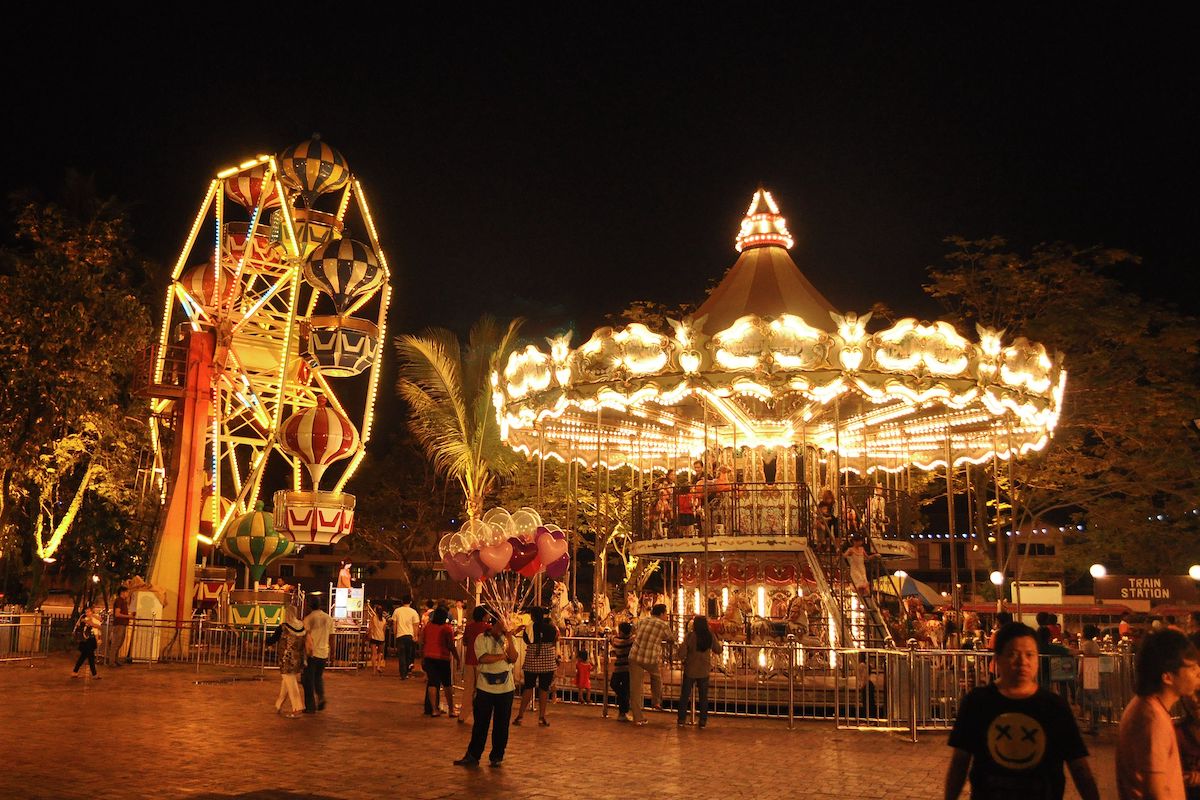 Danga Bay is one of the most popular attractions in Johor Bahru. This recreational park is perfect for parents with young children since everyone can enjoy themselves together. It has an old-fashioned amusement fair with rides ranging from the traditional Pirate Ship and Teacups to the Jumping Frog and Nemo Ride.
The greatest thing is that you only have to pay for the rides you want to take. A shuttle bus is also provided to take you around the park, especially during the night. Apart from that, you can find several cafes and restaurants in Danga Bay where you may get food and beverages, including seafood dinner.
Skudai Lbh, Danga Bay, 80200 Johor Bahru, Johor
2. Legoland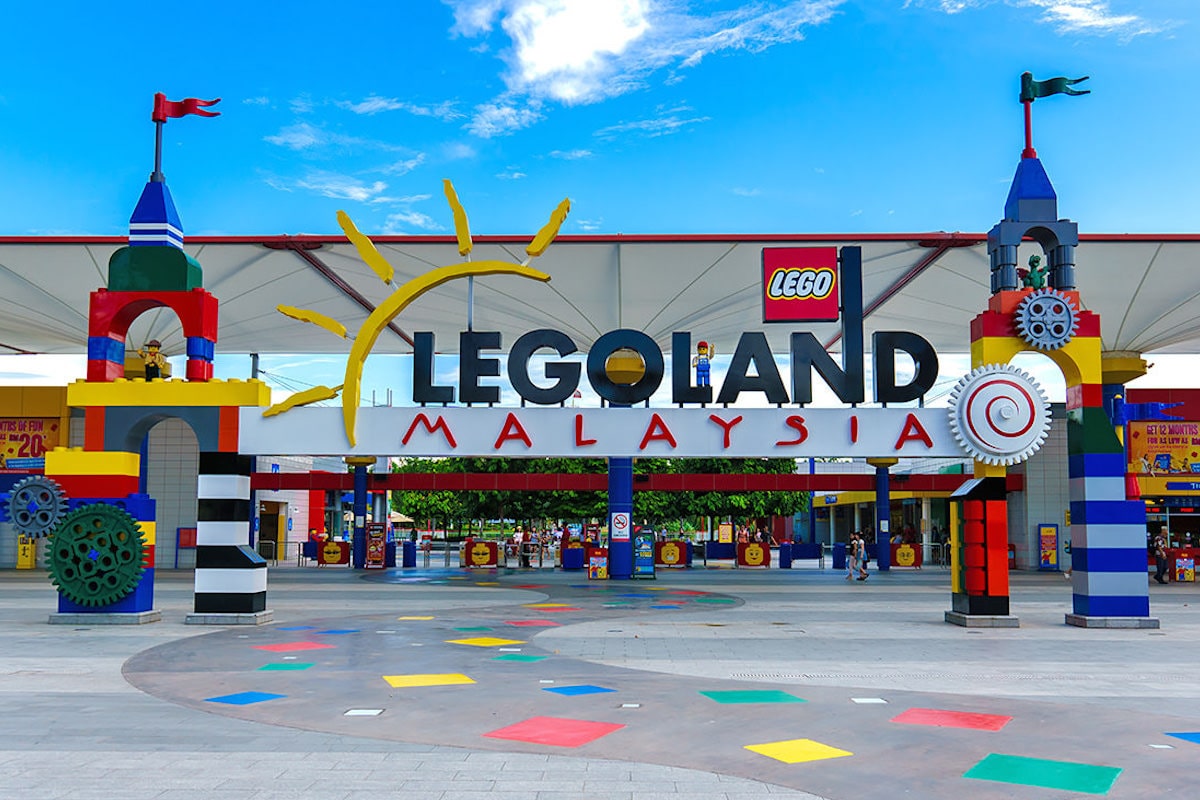 Legoland Malaysia is not just all about lego models, but also has many fun-filled activities that are sure to make your trip worthwhile. It consists of a water park, theme park and SEA LIFE aquarium. As Legoland Malaysia is just a short drive away from Johor Bahru city centre, this is one of the best attractions in Johor Bahru to spend time with your family, especially during the school holidays!
It's the perfect family vacation spot, with over 70 interactive rides, slides, shows, and attractions that provide adventure, education, and fun for action-packed day trips or weekends.
7, Persiaran Medini Utara 3, 79100 Iskandar Puteri, Johor
Adult – RM 180.19
Child – RM 155
3. Bazaar Johor (Bazar Karat)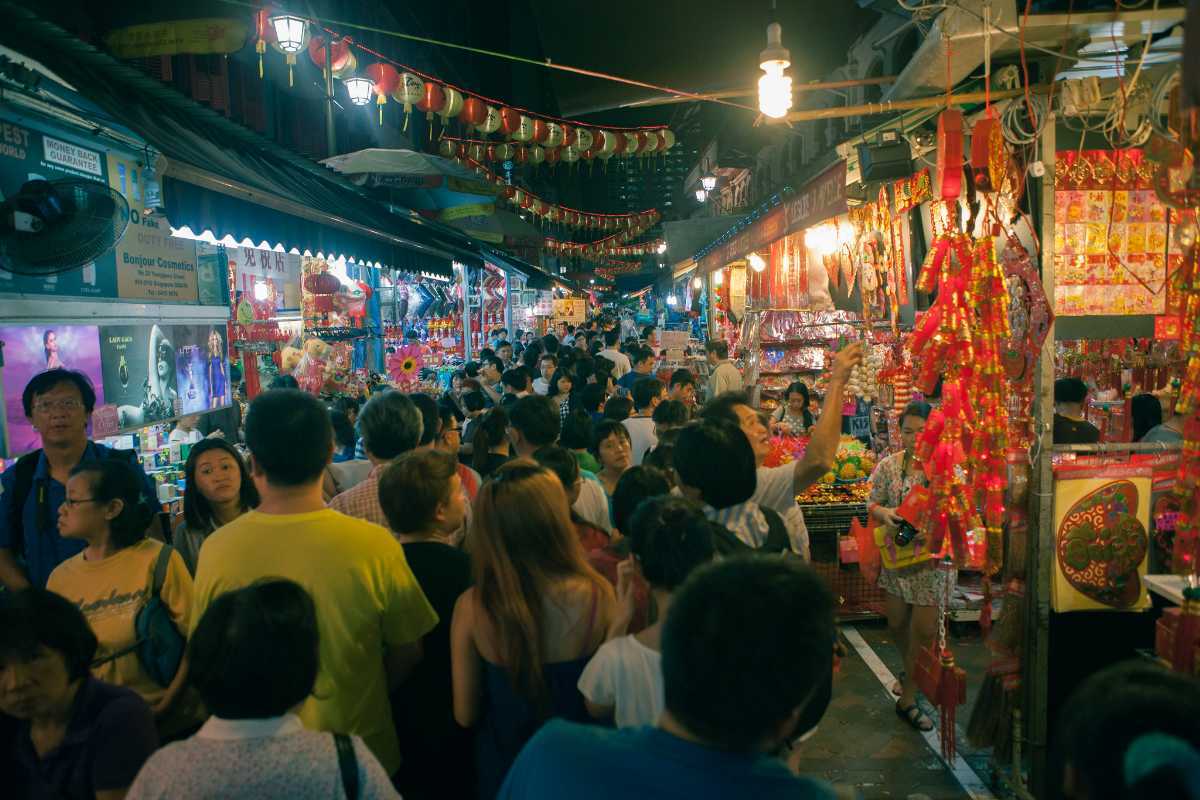 Bazaar Johor is a vibrant night bazaar located near the City Square Mall and expanded to the entire neighbourhood offering stalls for clothing, trinkets, housewares and street food. As the term "karat" itself refers to secondhand and vintage items, most of the items sold here are cheap goods from China and Southeast Asia. There are also a lot of unique cafes along the road and small stalls selling local street foods.
26, 20, Jalan Segget, Bandar Johor Bahru, 80000 Johor Bahru, Johor
Tuesday – Sunday, 6 pm – 2 am
4. Merdeka Park (Taman Merdeka)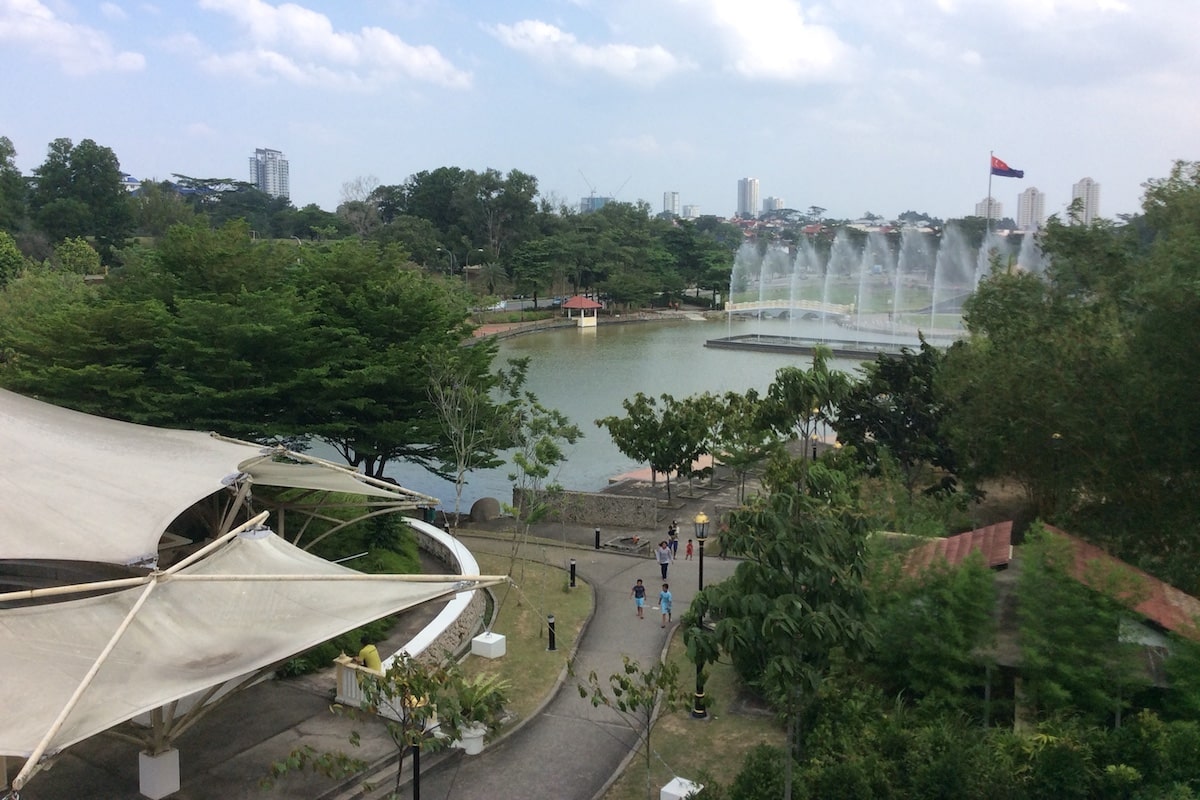 The Merdeka Park is an urban landscape park featuring a playground and workout equipment that is suited for outdoor activities. This Johor Bahru attraction was created to commemorate the country's battle for independence. In the park, a brief history of the country's struggle for freedom is displayed. Apart from that, the colourful musical fountain shows and the scenery itself at night are undoubtedly the most prominent attractions.
Jalan Datin Halimah, 80200 Johor Bahru, Johor
5. Sultan Ibrahim Building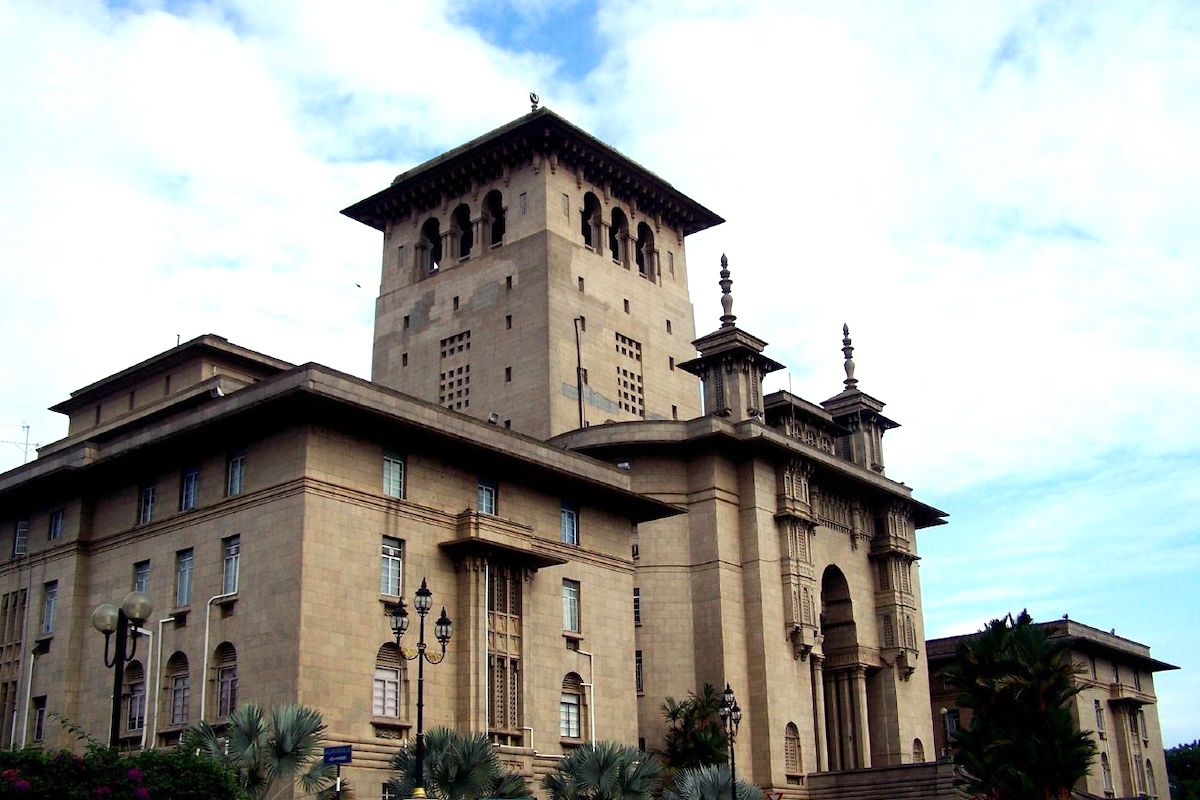 Sultan Ibrahim Building is a historical landmark and one of the attractions in Johor Bahru that you should not miss out on. The gigantic structure, which from afar resembles a castle, combines colonial and Malay architecture. This was also the tallest building in Malaya before independence.
It served as a fortification and command centre for the Japanese Imperial Army during World War II. While you will not be permitted to enter the building, you will be able to admire this building from the outside and take photographs.
Jalan Bukit Timbalan, Bandar Johor Bahru, 80000 Johor Bahru, Johor
Wednesday – Monday, 24 hours
6. Johor Bahru Old Chinese Temple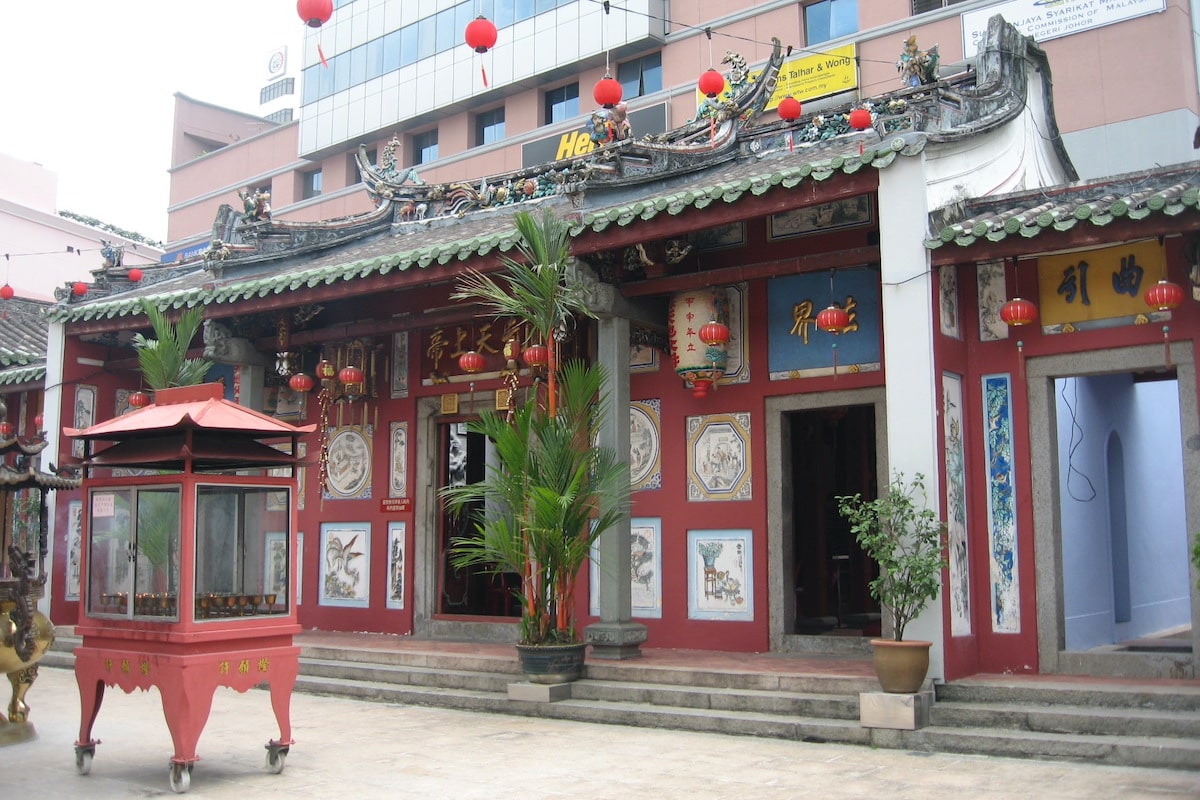 This Chinese temple is one of the oldest attractions in Johor Bahru. The bright red ancient temple is a famous tourist attraction because of the intricate artwork that is seldom seen in modern religious structures. The twelve Chinese Zodiac animals are depicted on the temple's facade.
On top of that, the temple serves all the major dialectal Chinese communities, including Buddhism, Taoism, and other Chinese deities. The Chinese deity Yuan Tian Shang Di is the most significant in the temple as the shrine is in the centre of the building. Overall, this picturesque temple has a serene setting that cherishes Chinese culture and art.
Lot 653, Jalan Trus, Bandar Johor Bahru, 80000 Johor Bahru, Johor
7. Johor Bahru Chinese Heritage Museum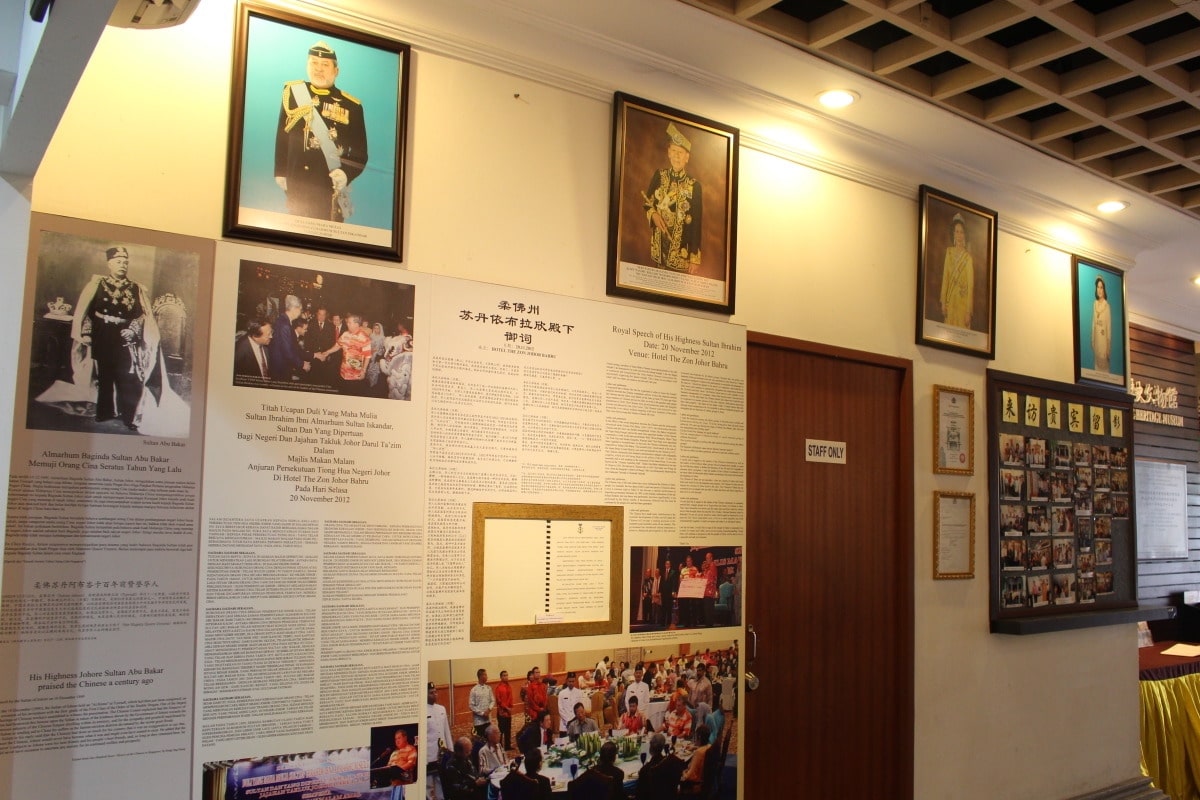 The museum is a dedication to the history of the Chinese population in Johor Bahru and information on how and who founded the city, the Japanese occupation era, and gambhir and pepper production. The first two levels of this attraction in Johor Bahru contain a great deal of information and artefacts about the various Chinese communities who lived in the area and their contributions to the city's growth.
42, Jalan Ibrahim, 80000 Johor Bahru, Johor
Tuesday – Sunday, 9 am – 5 pm
8. Arulmigu Sri Rajakaliamman Hindu Temple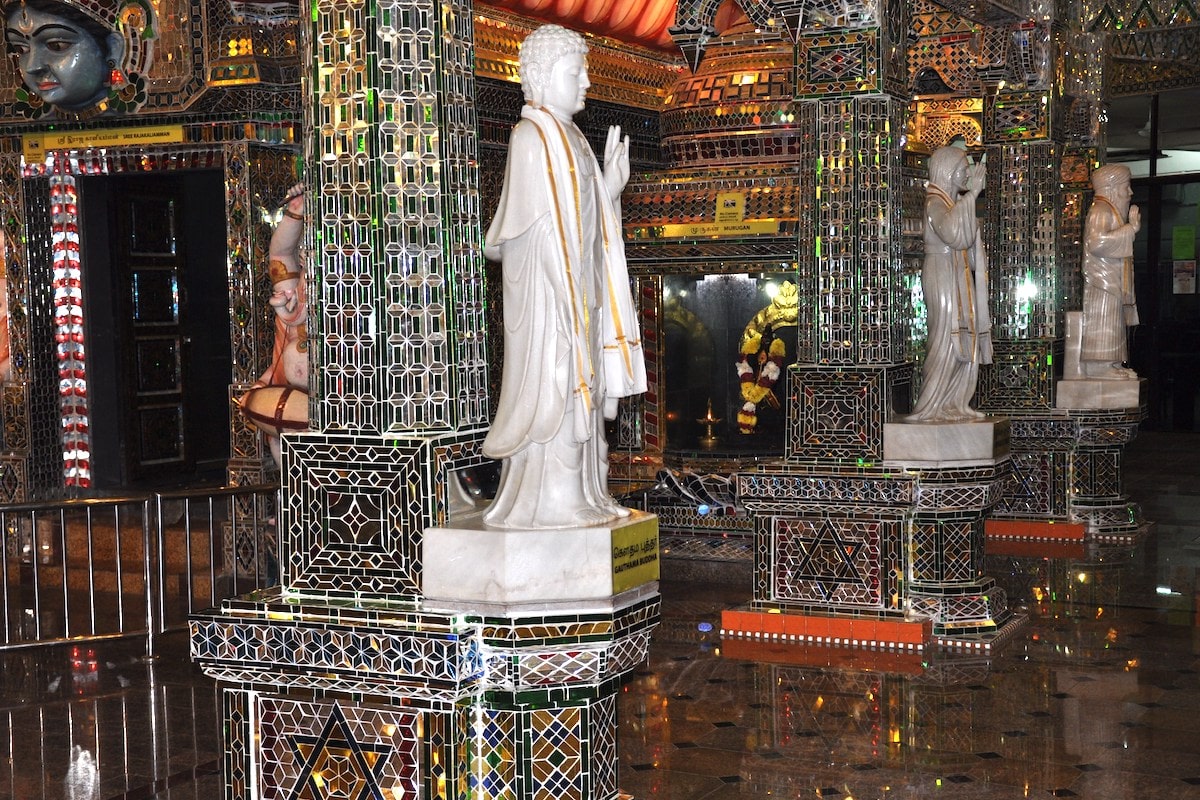 This fascinating Hindu temple in Malaysia is built in the style of a traditional South Indian temple and is completely covered with a multicoloured glass mosaic and glass beads. There are also statues of Gautama Buddha and Mother Teresa in the temple.
Murals made of glass depict contemporary gestures of generosity and interfaith love, such as a Muslim and Christian rescuing a Hindu involved in a motorcycle accident can also be found in the temple, one of the most beautiful attractions in Johor Bahru. This distinctive temple was listed in the Malaysian Book of Records as the country's first and only glass temple in 2010.
Jalan Tun Abdul Razak 1/1, Wadi Hana, 80300 Johor Bahru, Johor
Daily, 7 am – 12 pm, 7 – 10 pm
Free (RM 10 for foreign tourist)
9. Puteri Harbour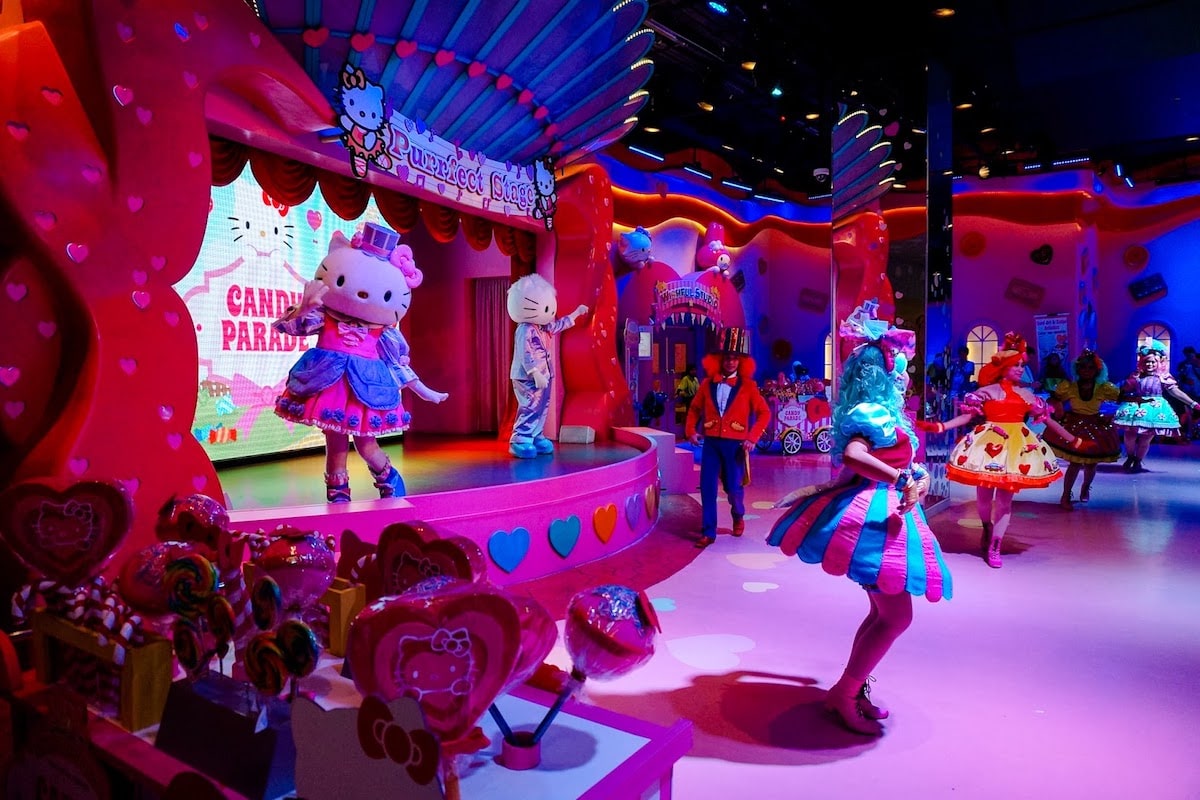 Located just a stone's throw away from Legoland, this is another kids paradise. From the outside, the theme park looks like a shopping building but once you step in, magic happens. There are merchandise to be bought and multiple floors dedicated to various kids favourite brands such as Thomas Town, Pingu, Barney, Bob the Builder and Angelina Ballerina.
G-07C LEVEL GF MARINA WALK, Puteri Harbour, 79000 Iskandar Puteri, Johor
10. Mutiara Rini Urban Forest Park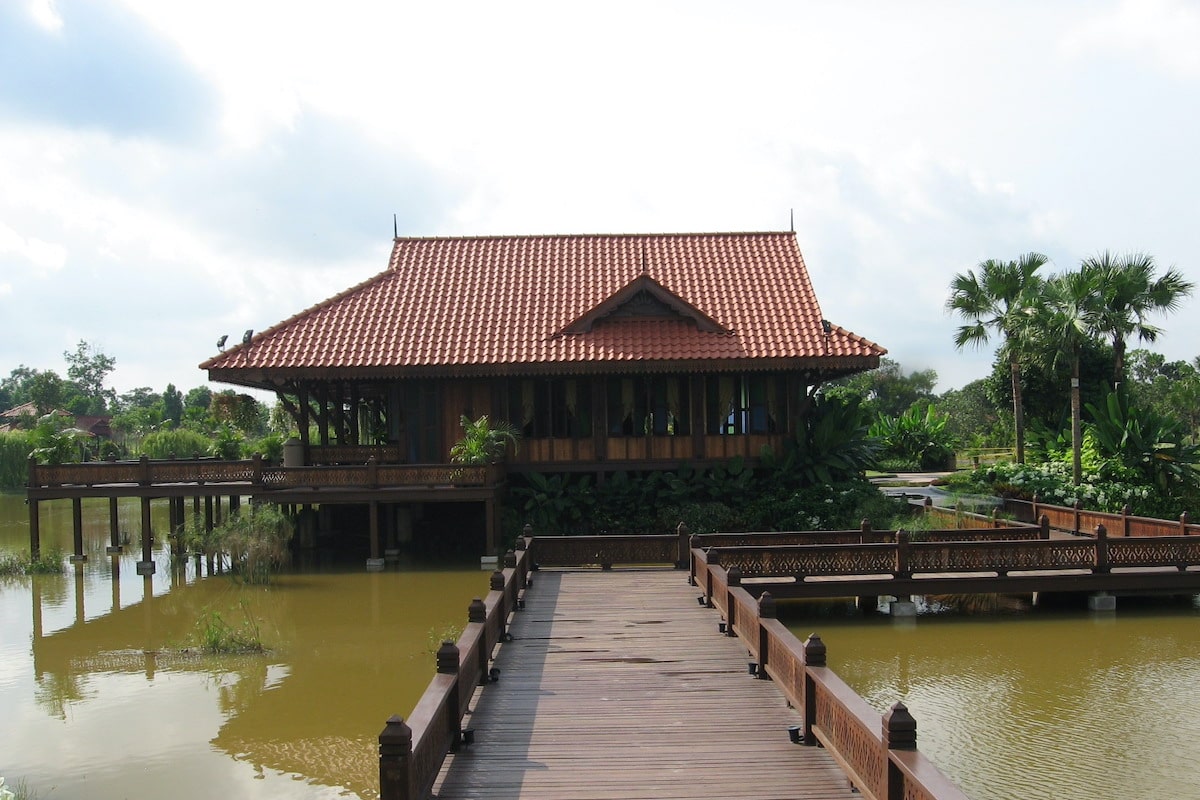 Located in the heart of Johor Bahru, this urban forest is the lung of the city. For a breath of fresh air, you can visit this place to escape from the hustle and bustle of the concrete jungle. There are plenty of places to jog and also for a picnic, as the huge trees provide shade from the afternoon sun.
Jalan Persiaran Mutiara Mas, Taman Seri Orkid, 81300 Johor Bahru, Johor
11. Sultan Abu Bakar State Mosque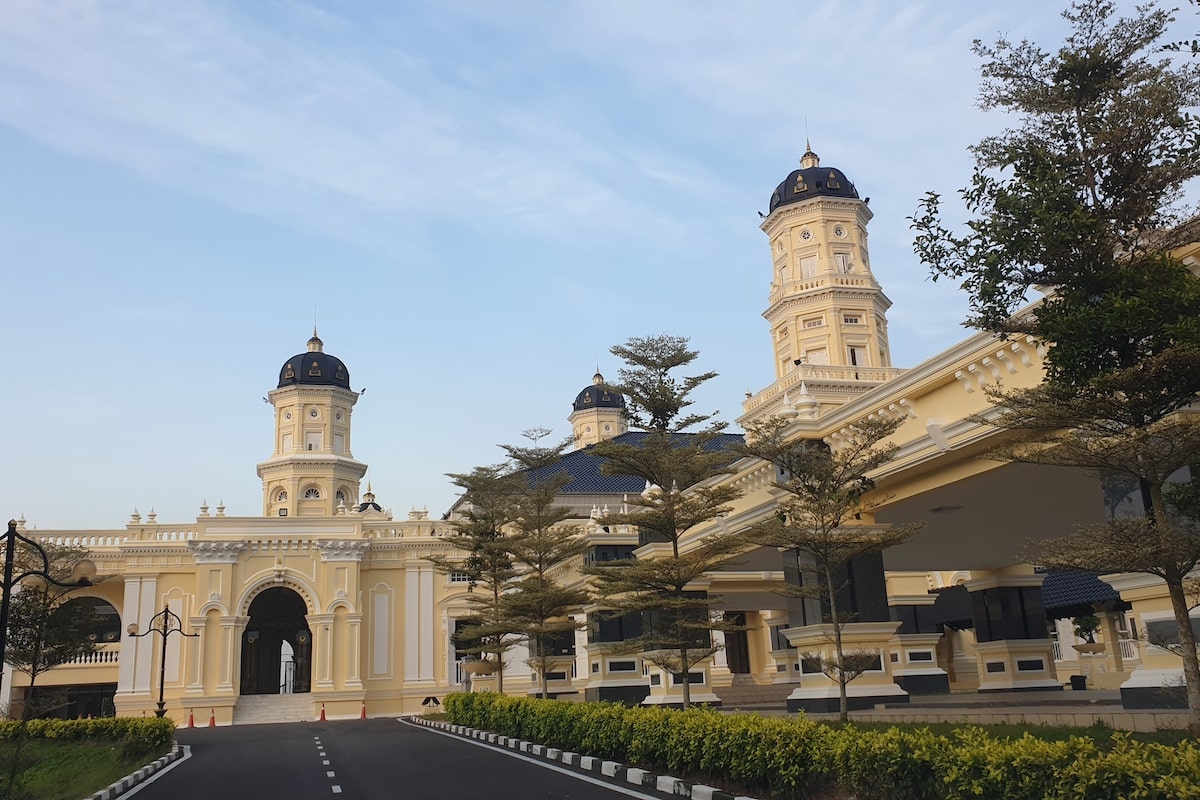 This mosque was built under the direction of Sultan Abu Bakar between the year 1892 to 1900s. The architecture of this mosque is very unique as it combines the Malay and Western elements into one. This state mosque sits on top of a hill, overlooking the Straits of Johor.
Jalan Gertak Merah, Masjid Sultan Abu Bakar, 80000 Johor Bahru, Johor
Daily, 5 – 6:45 am, 12:30 – 9:15 pm
12. Istana Bukit Serene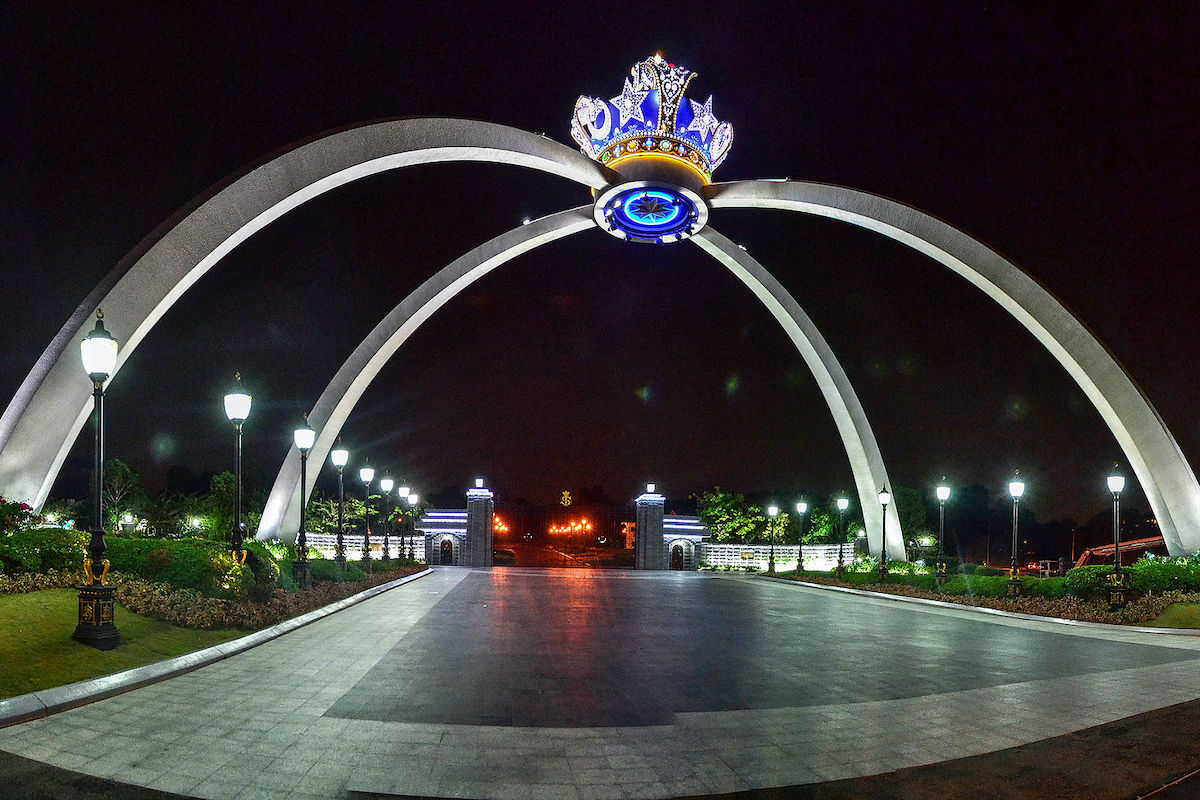 This royal palace is the official residence of the Sultan of Johor. Come here for the exquisite art, carving and beautiful tall buildings in the compound. Not fully open to the public but you can still catch a glimpse of the beautiful royal garden.
Jalan Straits View, Bukit Serene, 80200 Johor Bahru, Johor
As you can see, Johor Bahru is more than a state that is straddling the border with Singapore. Given the number of theme parks, particularly Legoland Malaysia, it is one of the nicest cities to visit for a family with young kids. With so many ongoing developments in the city due to the rapid growth, there may be even more attractions in Johor Bahru to explore in the coming years.