Top 7 Attractions in Banting (2024)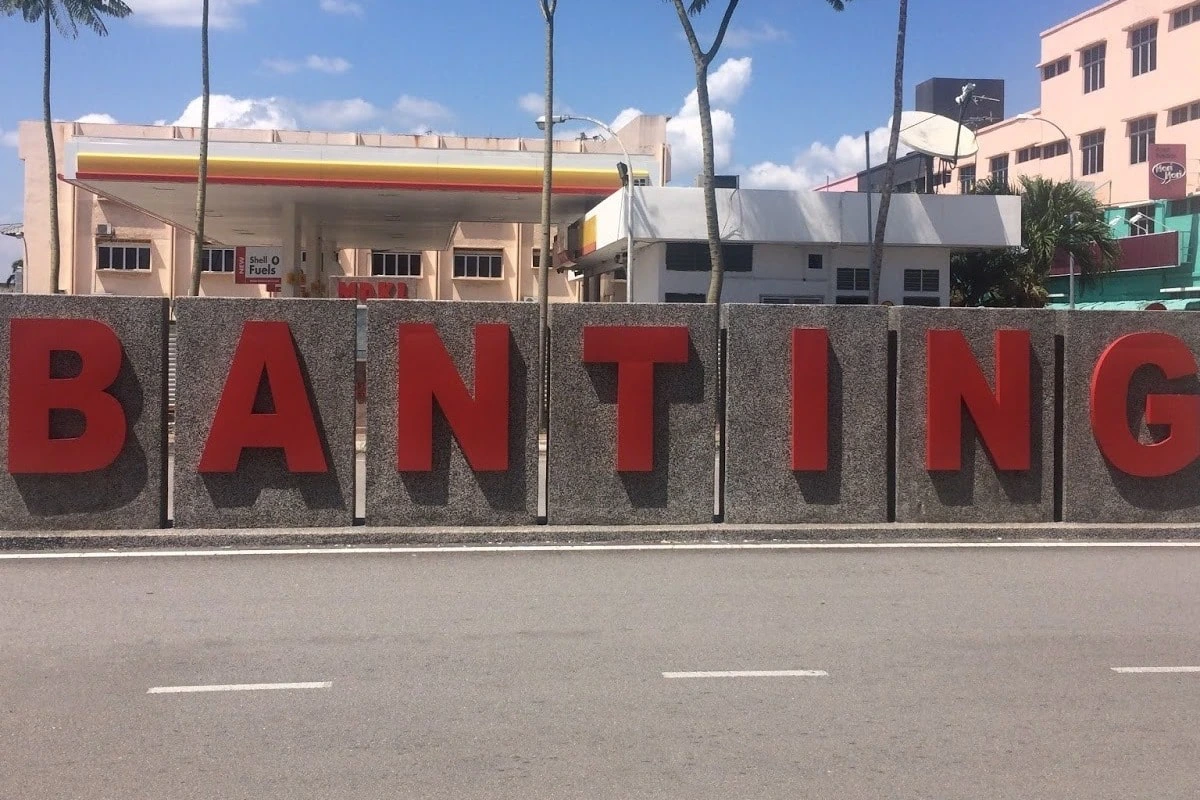 Are you looking for a short getaway? Look no further and visit Banting, Selangor. This quaint town is a green oasis that has somehow escaped the clutches of pollution. While enjoying the fresh air here, you will feel at home quickly with how friendly and helpful the locals are. You'll never be bored as there are many exciting activities to do and attractions in Banting you can visit.
1. Tadom Hill Resorts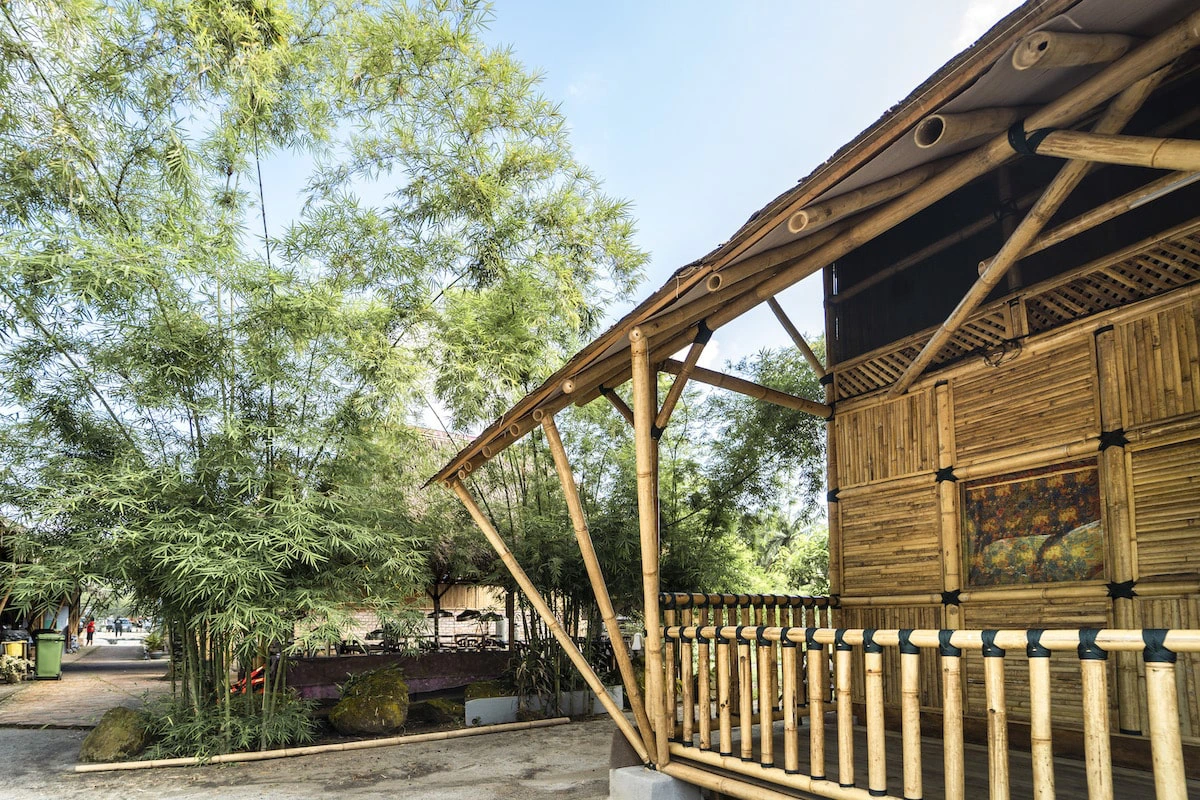 Tadom Hill Resort, one of the most gorgeous attractions in Banting, provides you with a refuge from the bustling city life with all sorts of accommodation for all budgets and an extensive range of activities to do in your spare time. This bamboo-inspired resort hinges on combining comfort and nature, so most of the accommodation is influenced by the traditional living culture of the locals.
The good thing is you'll never be bored here, as you could choose to splash into the water from the 5 metres bamboo diving platform, stretch your limbs on the Tarzan swing, or cruise the waves on bamboo rafts and water slides. If that isn't enough, there are also activities like flying fox, abseiling, archery, ATV, and even "sumpit" (a bamboo blowgun traditionally used for hunting). Of course, there are other games like table tennis, badminton, beach volleyball, "congkak" (Malaysian mancala game), and a giant Jenga.
Additionally, if you have young children with you, a rustic playground is built to cater to this group so they don't miss out on having fun.
This spot is also the best place for team-building activities and to hold events like weddings, with its panoramic views and natural green hillsides as a backdrop against the bamboo accommodations. It's also only 15 minutes away from Kuala Lumpur International Airport (KLIA), so if you're not from Kuala Lumpur, you can come here directly from the airport, bask in the beauty of this resort, and have fun with your loved ones.
2. Jugra Hill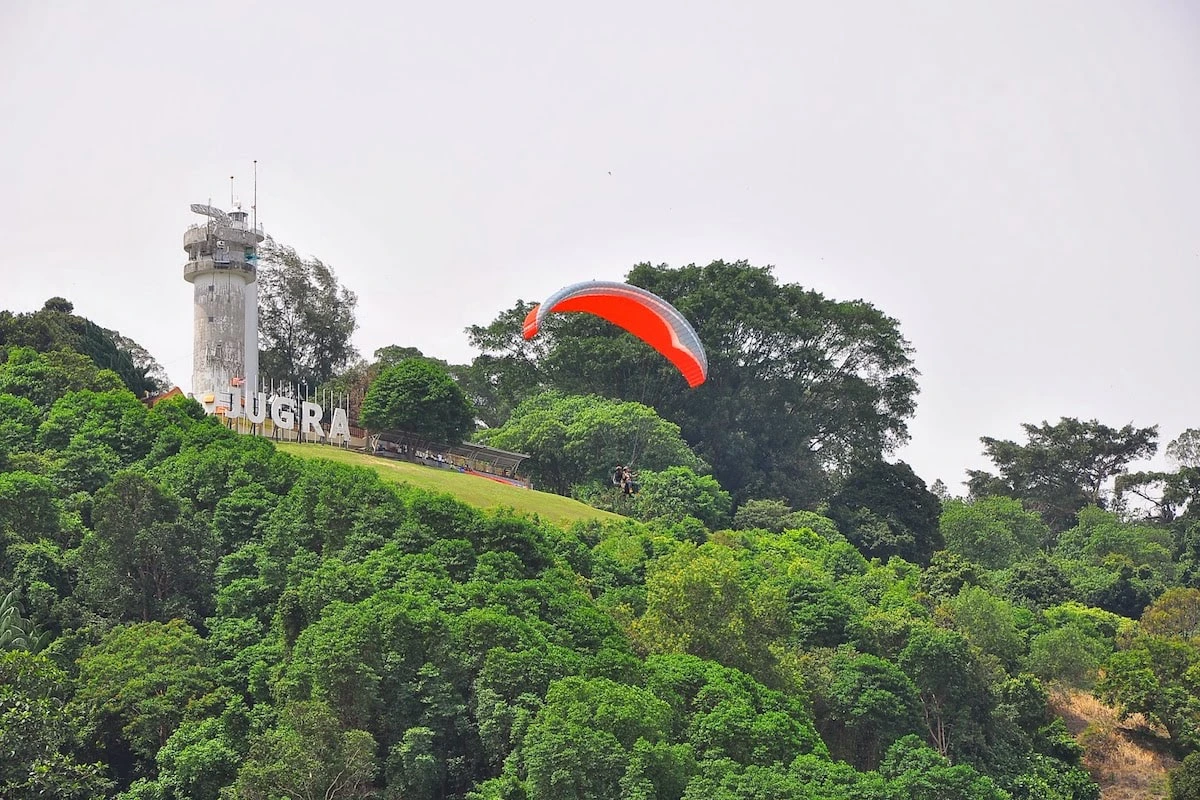 Jugra Hill or Parcelar Hill is famed for its authentic beauty and intriguing history, making it a great recreational spot for locals and tourists. Jugra Hill is located in Jugra, a town rich with history, and this is seen through the remnants of the past found there in the form of well-preserved stately buildings. Back in the day, Jugra Lighthouse (located in Jugra Hill) functioned as a guiding light for navigators and cartographers.
What distinguishes this Banting attraction from other recreational areas is that it includes a professional instructor for paragliding, hiking, and downhill trails. You can try this in the morning or afternoon and enjoy being in the air for an estimated 5 to 10 minutes. However, this is highly dependent on the weather conditions. You can also purchase the package with GoPro photos or videos to document your experience, pick-up transfer to the take-off point, and light refreshments.
Moreover, you could also try drift triking with family or friends and bask in the views of Sungai Langat while this place works wonders for your mind, body, and soul.
3. Jugra Insitu Museum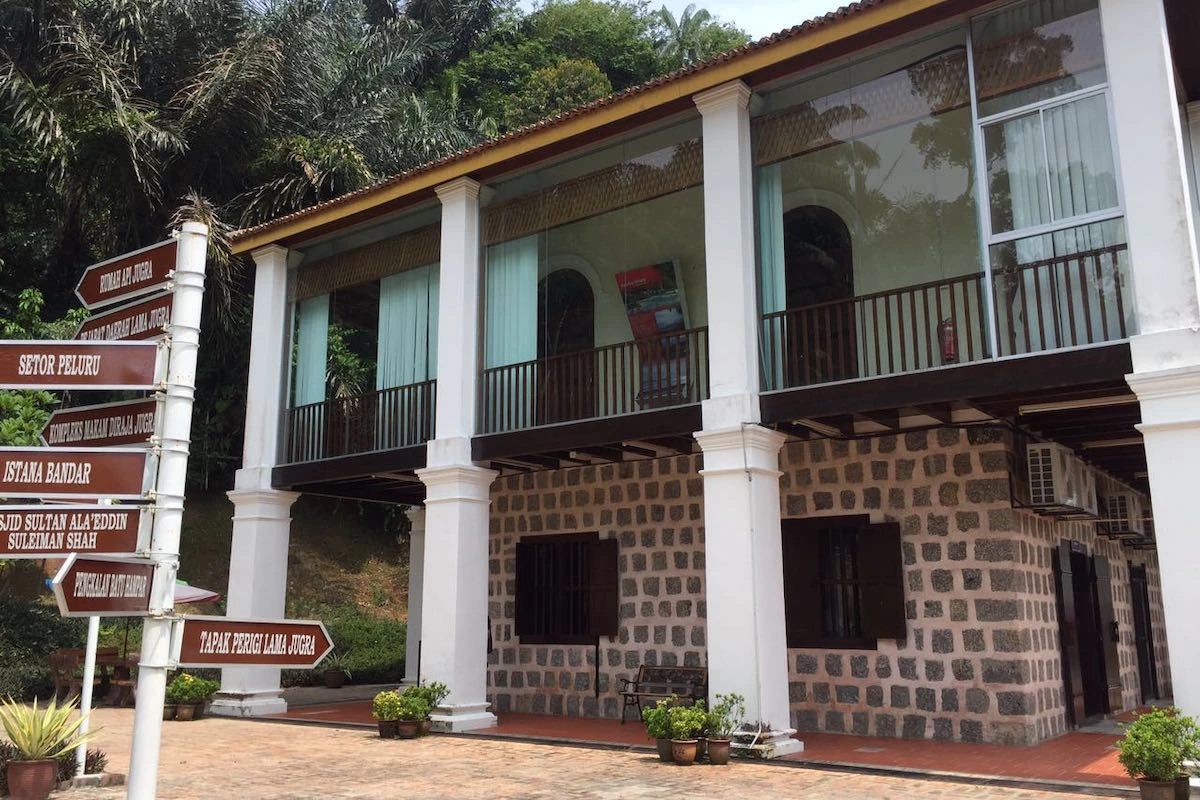 Museums are a great introduction to learning the culture and history of a place. The Jugra Insitu Museum is not an exception to this. Situated at the foot of Jugra Hill, this double-storey building has a fascinating history of being an old district police station-cum-prison up to 1890, with the top floor acting as a courtroom while the bottom floor served as the prison. It was even recognised as a heritage building by the Department of National Heritage in 2002.
The museum has three exhibition halls featuring displays and dioramas on the building itself and other prominent heritage buildings nearby, such as Istana Bandar Jugra. You can visit the museum as early as 10 AM and appreciate attractions like the General Motors Canada (GMC) C15TA armoured trucks made during World War II that the Royal Malaysian Police once used during the emergency period (1948–1960). However, do note that the museum is closed on Mondays.
4. Istana Bandar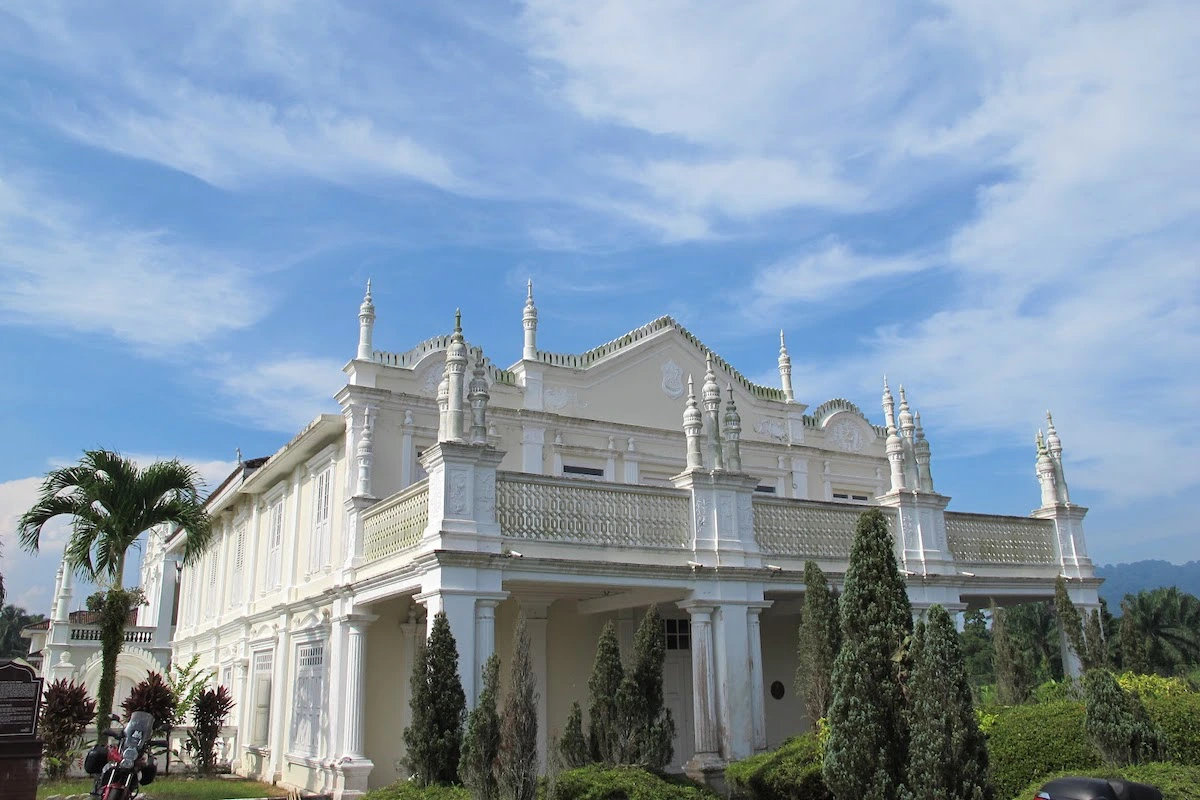 Istana Bandar is not a landmark that should be missed on your itinerary as this iconic building was once the residence of the Sultan of Selangor in 1905 before falling into disuse after independence. Sprawled at 120 acres of land with majestic waterfalls and streams, an elaborately landscaped garden, fishponds, and overgrown green lawns. The architecture is unique as it is influenced by Western, Chinese, and even Moorish Indian styles. If the exterior is enough to take your breath away, the interior is sure to have you gasping in awe.
Ask yourself this: How often does one witness an actual throne room, royal bath, and banquet room, to name a few? Well, your visit here would give you that experience. Fortunately, it is also reasonably easy to reach here by car or taxi. The Istana Bandar certainly has what it takes to be one of the best attractions in Banting for you to take that perfect Instagram shot, so why not visit here with your loved ones and document your visit with a few photographs?
5. Morib Beach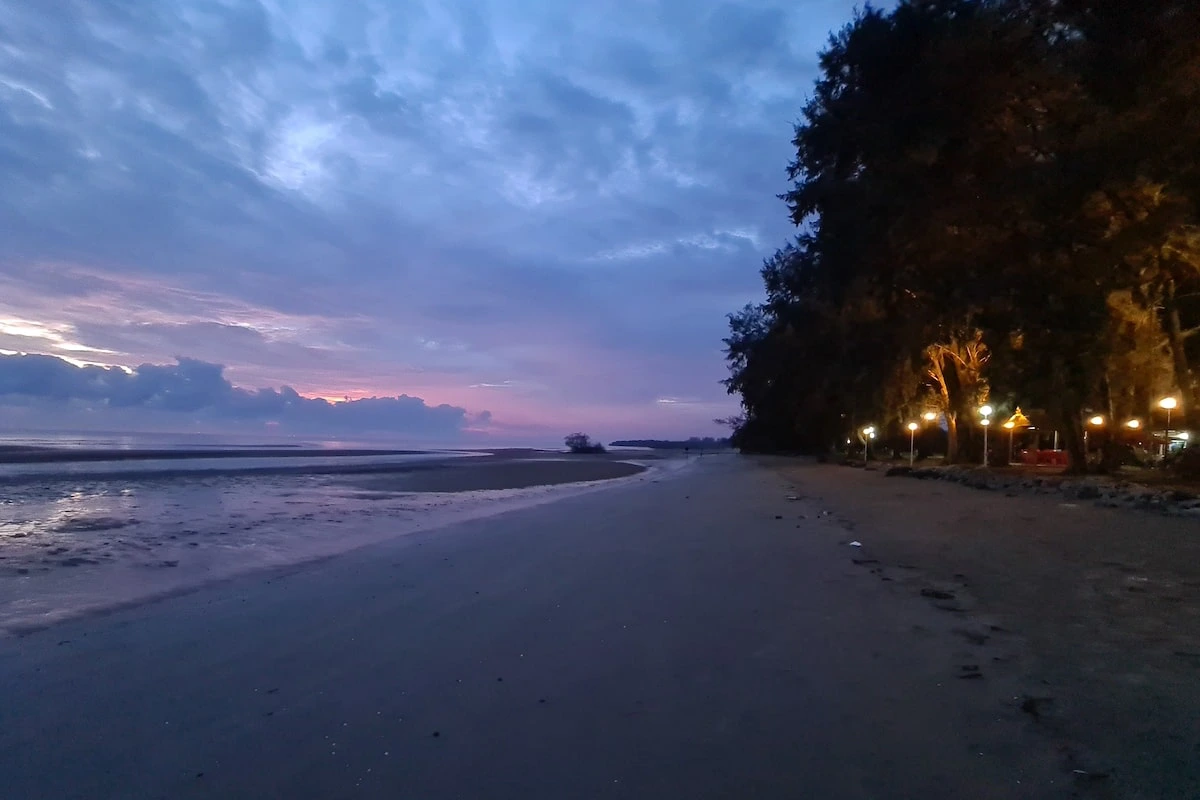 This small, secluded beach is recognised by many as one of the best attractions in Banting for its picturesque setting and pristine waters. Accessible within a day trip distance of KL, this white sandy beach that comprises two main stretches (Morib Public Beach and Morib Gold Coast) is sure to take your breath away. Since it is incredibly breezy here, you should hold onto your things. But the upside is that one can indulge in the art of kite-flying, and there are loads of reasonably priced kites on sale nearby.
Also, bring some sunscreen as it can get pretty hot, especially in the middle of the day, despite the breeziness. As for the amenities, fret not; plenty of little restaurants are available to fill your tummies, clean bathroom facilities should you need to relieve yourself, and comfortable Muslim prayer rooms for Muslim visitors. Some nearby accommodations like the Impian Morib Resort and the Gold Coast Morib International Resort are worth considering since this beach is near Jugra Hill.
6. Kelanang Beach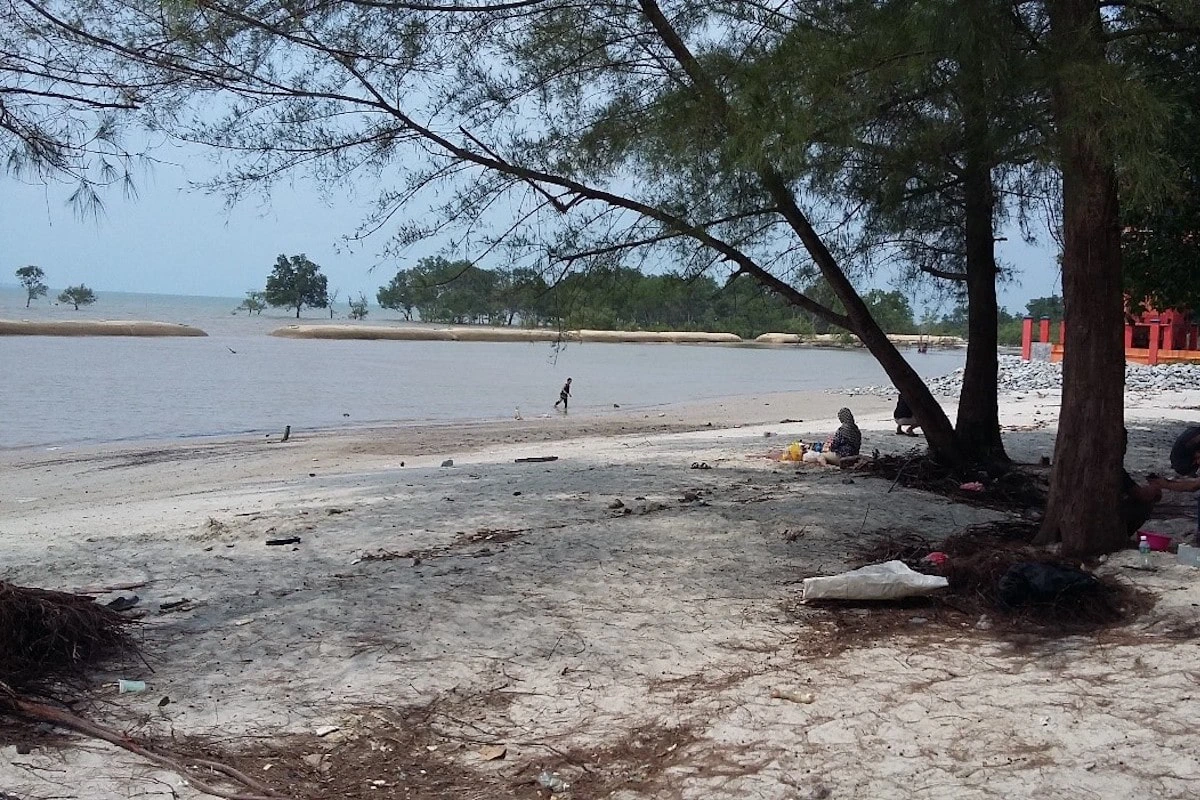 Just 6 kilometres apart from Morib Beach, this is another beautiful Banting attraction. Though it may not be as popular as its counterpart due to lesser facilities, it compensates by offering peace and tranquillity when visiting this beach. This should be excellent news for city dwellers as it is difficult to find beaches, especially the well-preserved ones.
The downside is that its murky water isn't exactly suitable for swimming. However, you could enjoy a quiet stroll along the beach's mangrove trees. Besides that, you can enjoy a good picnic with picnic tables and benches being available, alongside a playground for children to play in. If staying in resorts doesn't suit your fancy, you can choose to camp out here too, though it may get quite crowded on weekends and holidays.
7. Paya Indah Wetlands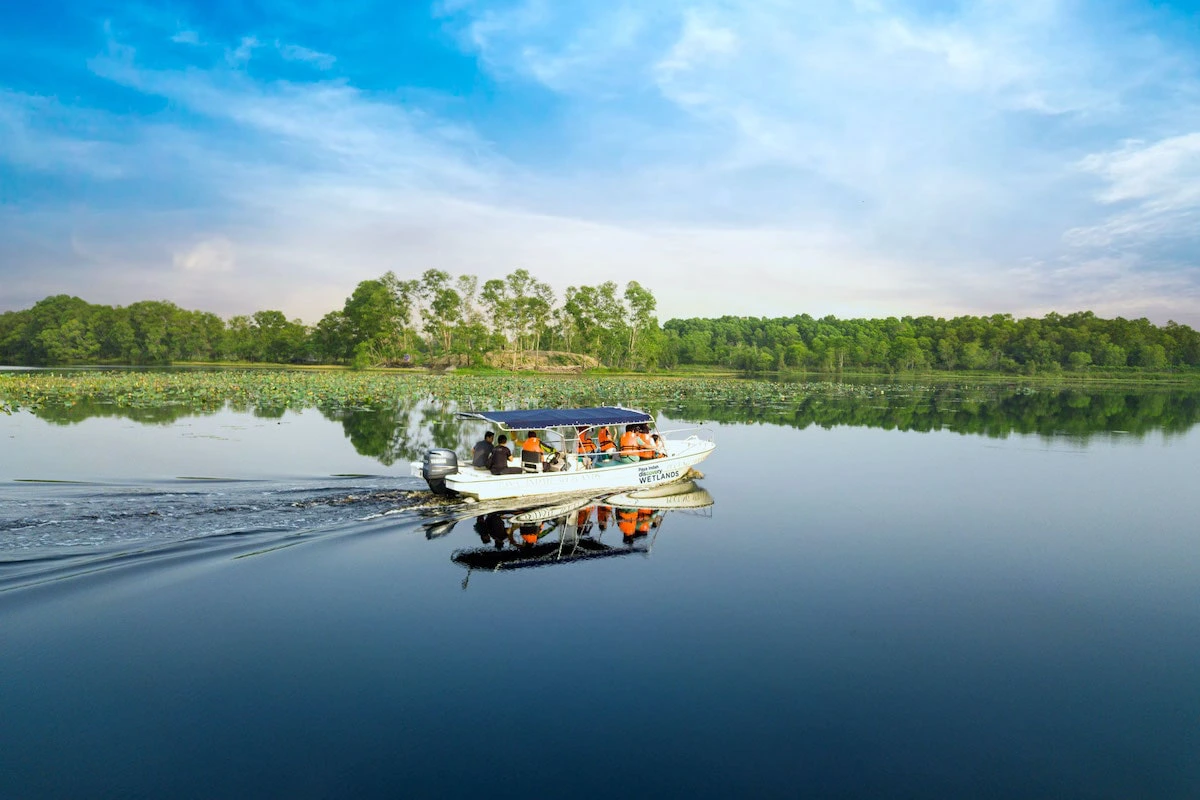 Paya Indah Wetlands is one of the perfect attractions in Selangor to be at to relax while admiring the beauty of what nature has to offer. Although there are many activities that you can do here, the main thing that people do when they visit this place is bird-watching. This is the perfect ecology environment for the birds as food is abundant in this area.
As there are not many shelters around here, you are recommended to wear a hat and put on more sunscreen to protect yourself from the sun.
All in all, Banting is the epitome of quality over quantity. While there aren't as many attractions in Banting as other places, one is guaranteed a memorable and fun experience.