Top 5 Attractions in Temerloh (2024)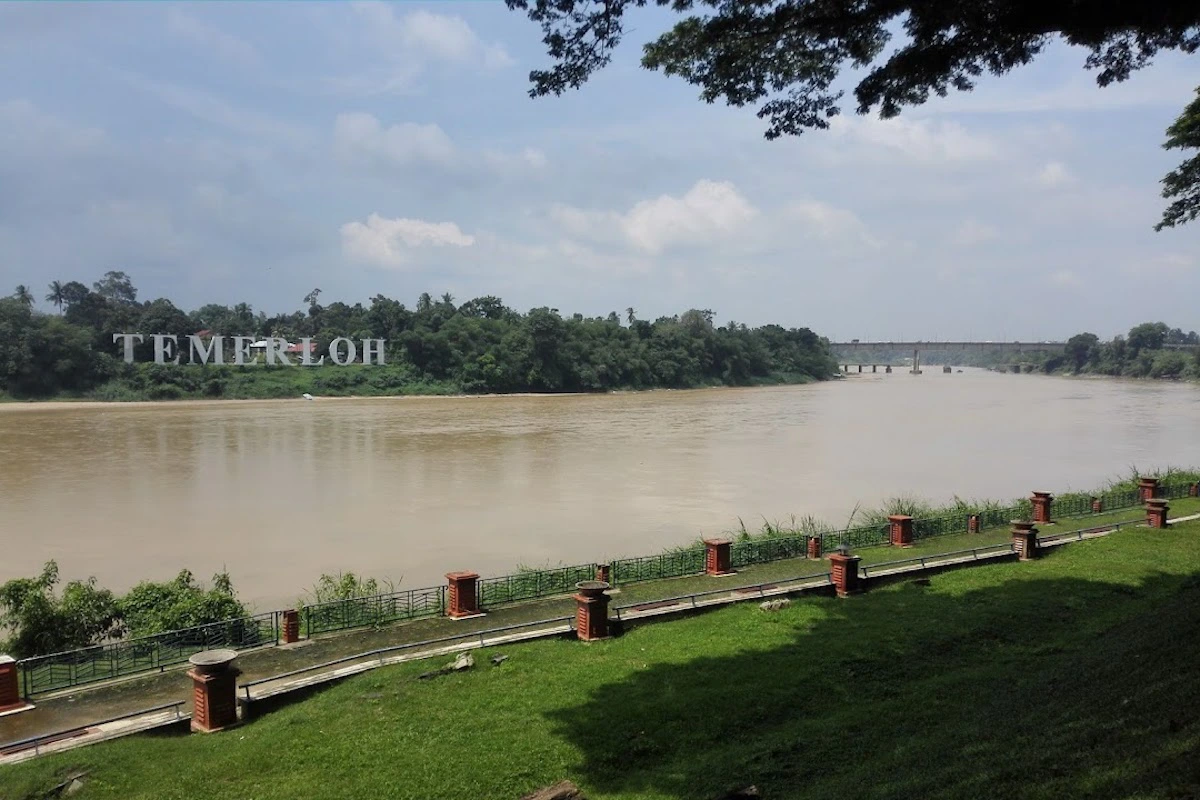 Temerloh is a town in Pahang situated near the mouth of the Pahang River. It is one of Malaysia's major towns with a population of more than 100,000 people. If you plan to visit this town, here are some attractions in Temerloh you should check out.
1. Smiling Mountain (Gunung Senyum)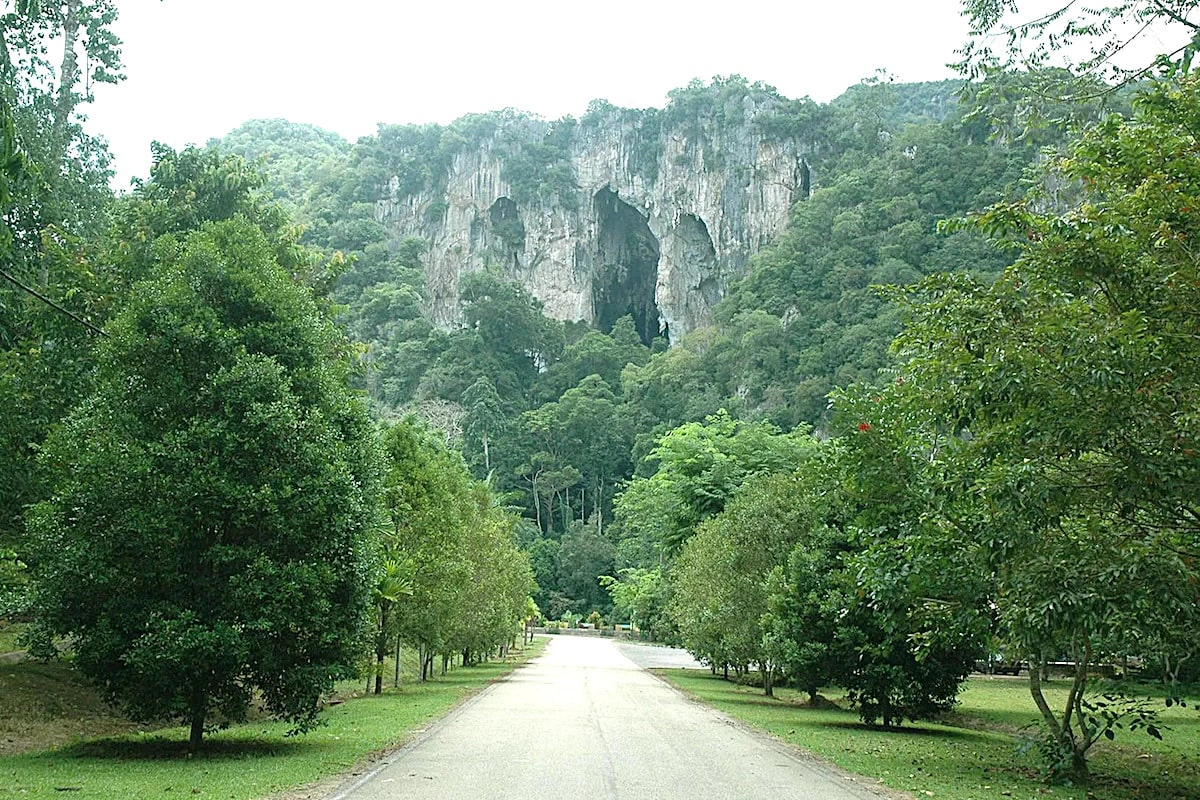 As one of the natural attractions in Temerloh, Mount Senyum, or Gunung Senyum, stands at 1,549 metres above sea level and is located 68 kilometres south of Temerloh, on the riverbank of Sungai Pahang. The limestone and rock here are ancient, about 3,000 years old, while the mudstone and shale of the lowlands to the east are believed to be 2,100 years old.
This mountain is also an important archaeological site. It has over 18 limestone caves with various unique and classic names, and among the caves that arouse greater interest to scientific researchers and archaeologists:
Gua Terang Bulan
Gua Silat
Gua Taman Satu
Gua Taman Dua
Gua Angin
Gua Merlap
Gua Kolam Tuju
Gua Gajah
Gua Makam Tok Long
If you intend to explore all the caves, it will take about four hours and maybe more because, in addition to walking, visitors have to climb and crawl in some caves.
2. Kuala Gandah National Elephant Conservation Centre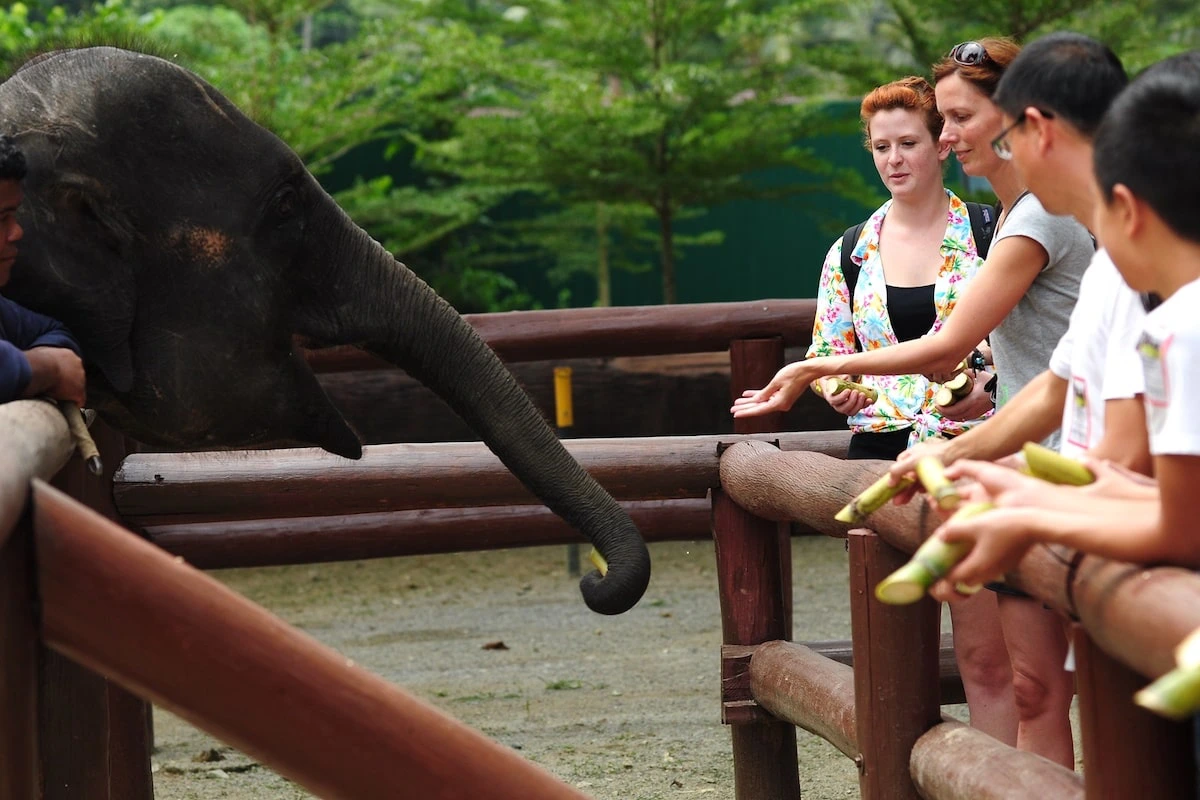 Kuala Gandah National Elephant Conservation Centre is a sanctuary for elephants. The Department of Wildlife and National Parks of Peninsular Malaysia runs the elephant refuge, founded in 1989 within the Krau Wildlife Reserve. Many orphaned elephants are cared for here. The community began to develop into a prominent tourist attraction shortly after tourists discovered the elephant refuge.
The elephants' natural foraging grounds shrank in size due to agricultural development. The food search grew increasingly difficult, and some elephants were found in plantations and even in small settlements looking for food. People are instructed not to kill or injure the animals but to notify the Department of Wildlife and National Parks so that they may be found, treated, and relocated to more famous national parks across Peninsular Malaysia (such as Taman Negara).
Over the past 25 years, the Kuala Gandah team (now more than 35 people) has assisted in preventing the further decline of elephant numbers by returning over 400 wild elephants to their natural environment. Some people may consider the elephant sanctuary one of the many attractions in Temerloh. Although this is somewhat true, it significantly raises public awareness.
Families with children should not miss out on a trip here, as the opportunity to be in a close encounter with elephants will enthral youngsters for life. However, visitors can visit the elephants only twice daily to reduce stress on the creatures. Besides that, elephant bathing is only possible when the water levels are high enough.
3. Gaur Rehabilitation Centre Jenderak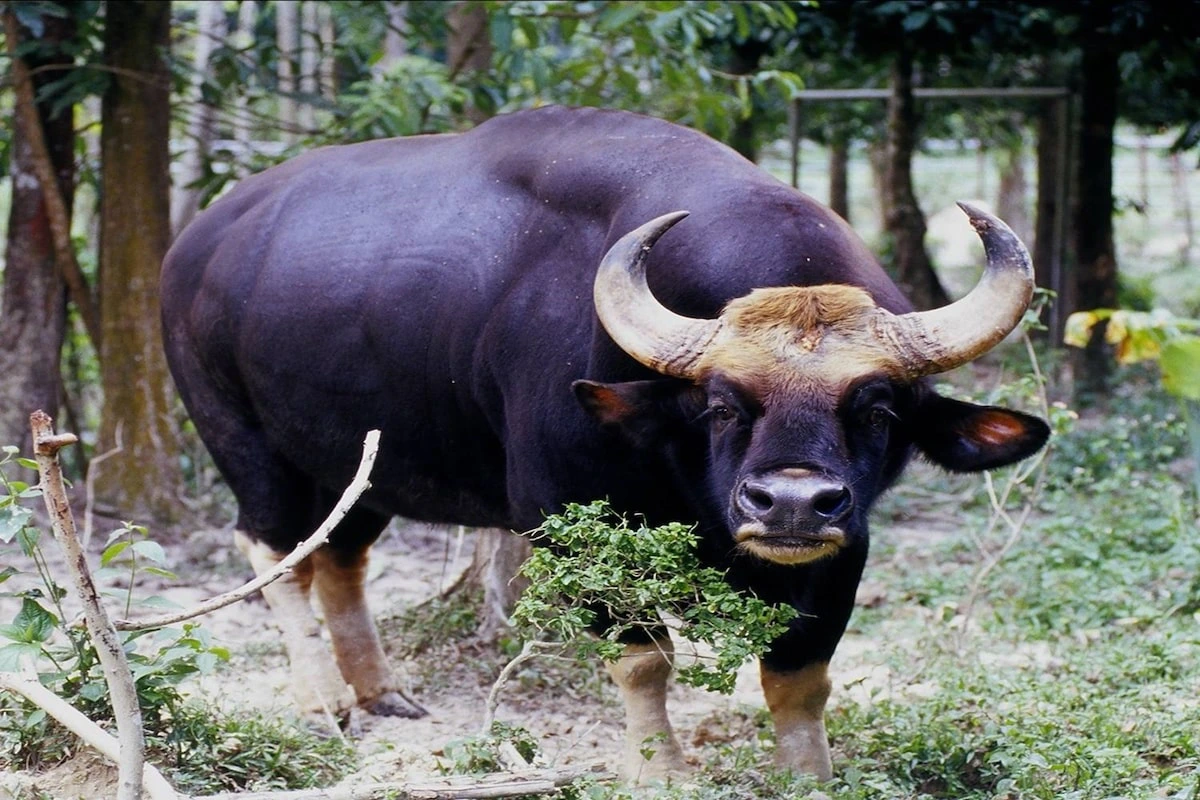 In 1982, the Gaur breeding centre was established to provide a haven for the endangered Gaur, often known as "seladang" among Malaysians. Seladang is Malaysia's second-largest land mammal after the elephant. This Temerloh attraction has 27 animal enclosures and paddocks, all of which are housed on a 20-hectare site.
The seladang were formerly free to roam in the rainforest, where lowland river valleys are their preferred grazing grounds. However, seladangs were forced to abandon their original habitats due to logging and the widespread development of farmland and housing. In addition, the reserve maintains a sambar deer breeding program. There are now about 40 animals in residence, but small bachelor herds of one male and several females are kept in separate cages.
The reserve is open from 8 AM to 5 AM, seven days a week, 365 days a year, except on Chinese New Year and Hari Raya Haji. Free guided tours are available for groups of at least five, though 15 people can visit as a group without guides if they have been pre-registered with the reserve.
4. Deerland Park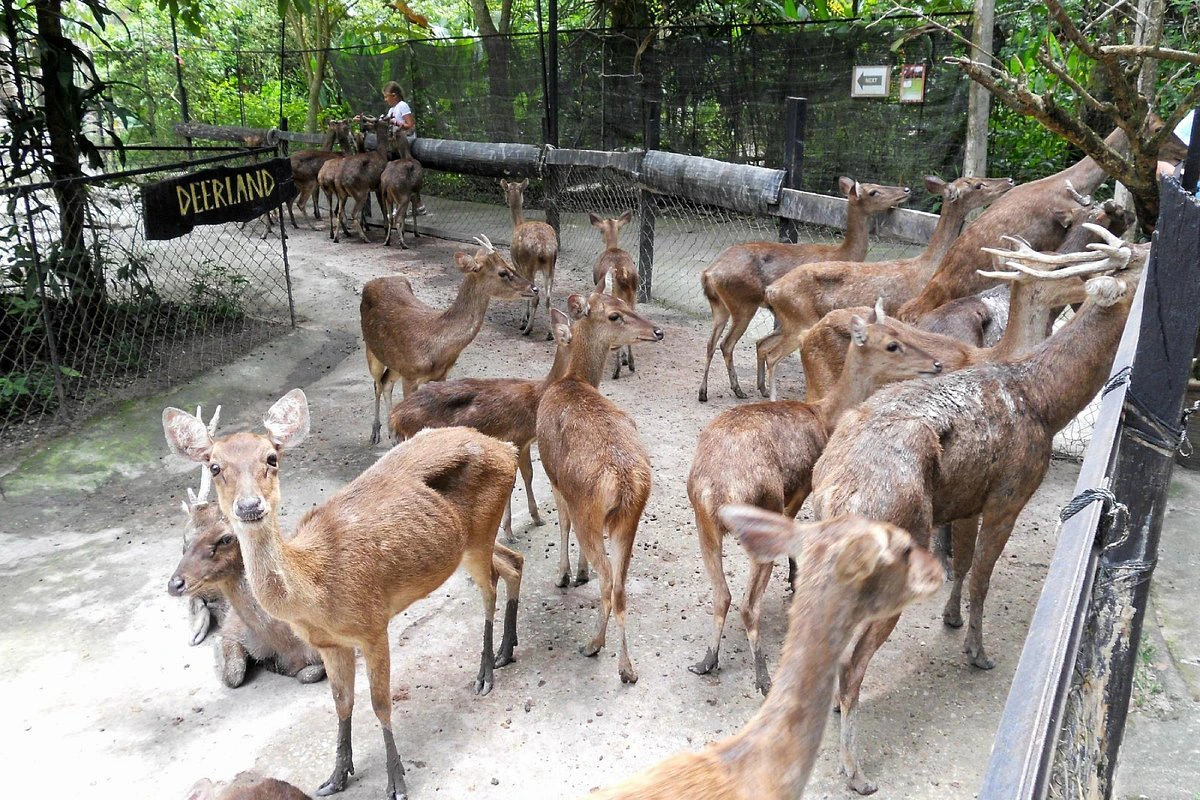 This privately owned and managed Deerland Park is in a beautiful and untouched natural environment, teeming with plants and animals. In this park, you will see more than 20 Indonesian deers living in its vicinity and can feed them. Also, as this beautiful Temerloh attraction is only about 2 kilometres from the elephant sanctuary, those who visit the sanctuary can conveniently come here.
5. Kubang Gajah Waterpark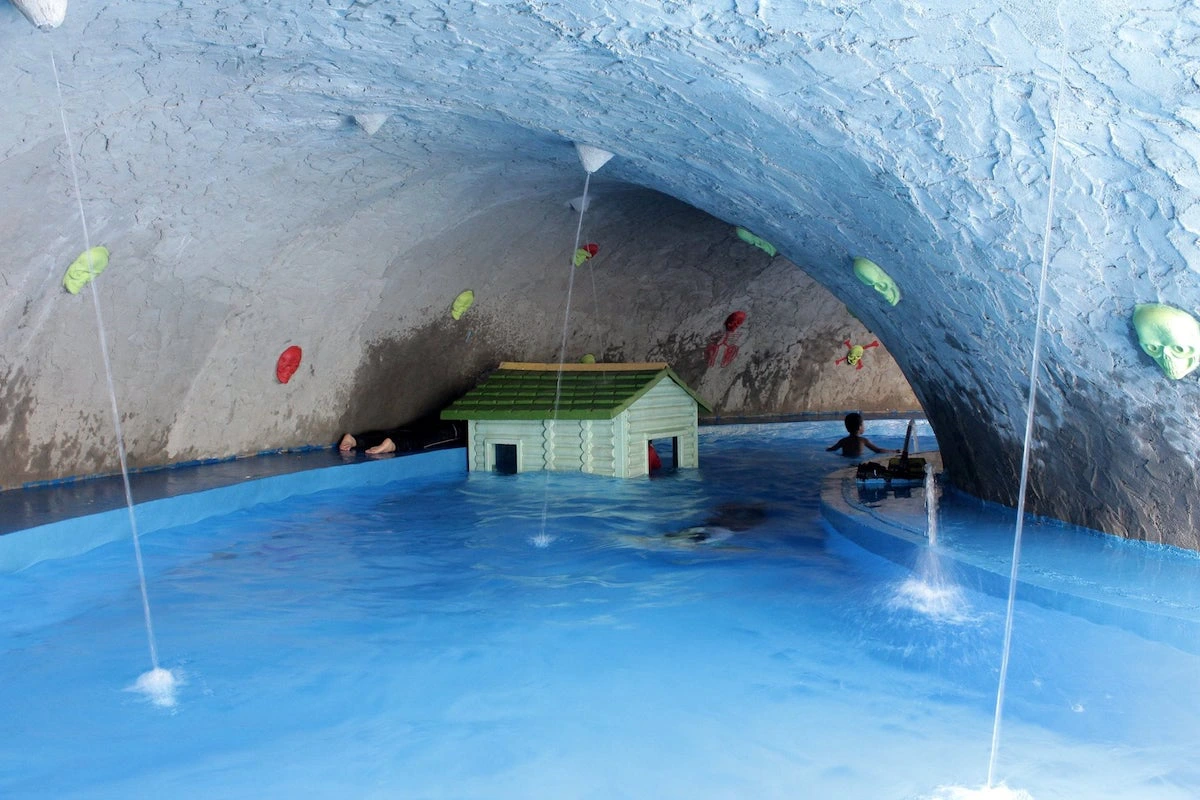 Kubang Gajah Waterpark, a budget-friendly waterpark with a wide variety of water games, is a perfect getaway for locals and visitors from neighbouring towns. There are several pools at this water theme park, including a "river" pool and a small pet show. Furthermore, because the pools are not too deep and child-friendly, they are appropriate for children of all ages to enjoy. It is open from early morning to late evening and is very busy at peak hours and during the holiday season.
If you're bringing a large group, you may rent a hut. Aside from that, the pools are surrounded by gazebos, tables, and chairs, making it easy to keep an eye on children. Restrooms and food stalls are also available, with good cuisine at lower pricing. The best part is that you are welcome to bring your food.
While this town might not be high on the list of places to visit, it is one of the best places for those who enjoy nature with the many nature-based attractions in Temerloh. From visiting animal sanctuaries to rafting on the river, you can be sure that your trip here will be memorable.