Top 20 Attractions in Port Dickson (2024)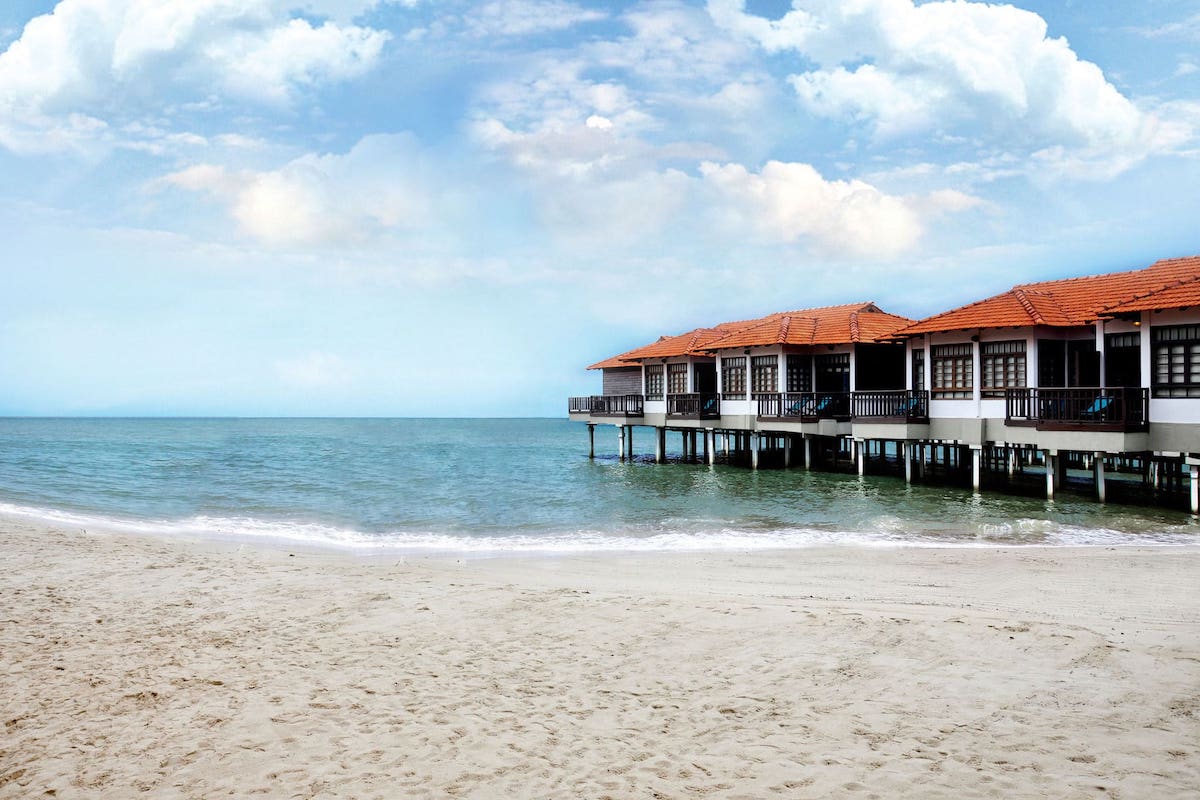 Port Dickson is a port district in Negeri Sembilan named after Sir John Frederick Dickson, a British High Officer serving in the Straits Settlement in the nineteenth century. Because of its strategic geographic location, he saw the potential to turn the region into a port and named it Port Dickson. As one of the quickest escapes for Kuala Lumpur city folks, here are some of the best attractions in Port Dickson you should visit.
1. Alive 3D Art Gallery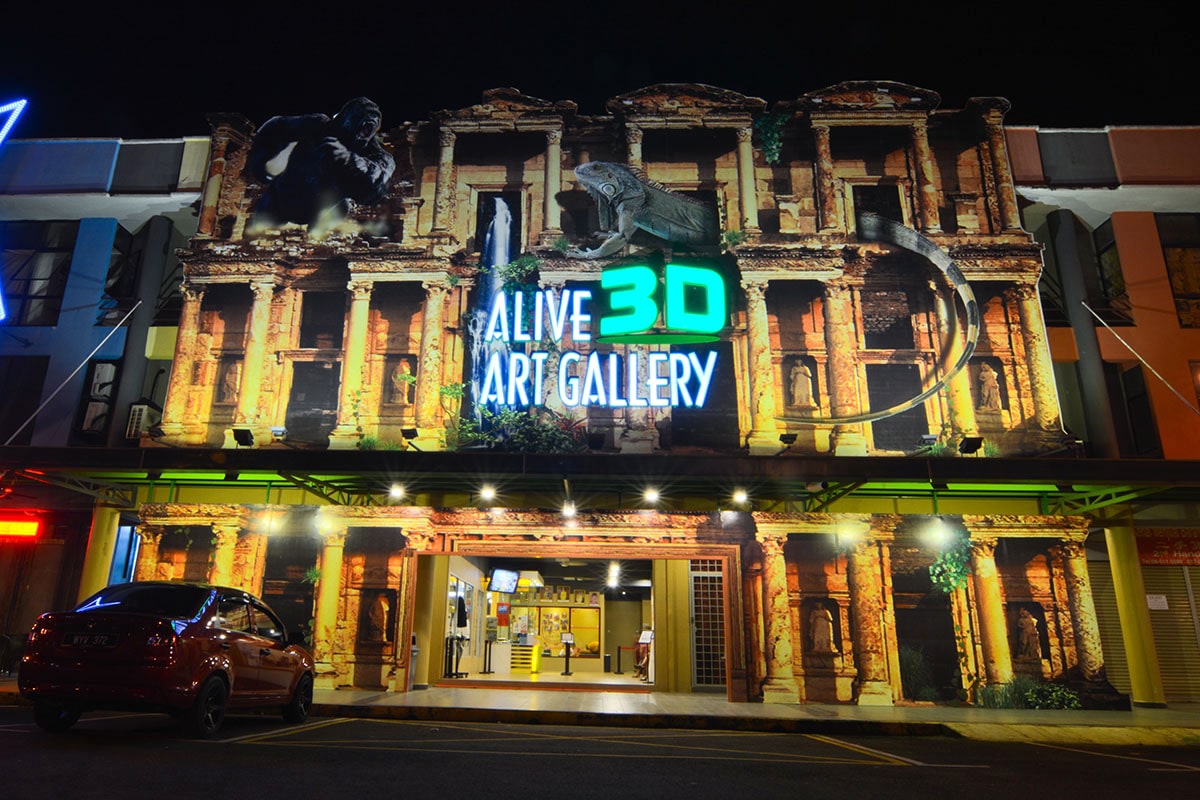 The art gallery exhibits more than 50 illusionist artworks painted by artists from China on three levels of the structure, all of which can be viewed. It is separated into five sections: adventure, aquarium, animation, exotic, and dark art zones. As one of the exciting attractions in Port Dickson, it is always a great choice to visit with a group of friends or family because the fun is blending in the artwork and taking pictures of one another.
Even if you don't have somebody to photograph you or can't seem to find the right angle, the gallery has helpful staff ready to assist you with your needs. You can also get your pictures printed on gifts, such as cushion covers, mugs, t-shirts, etc.
2. P.D. Ostrich Show Farm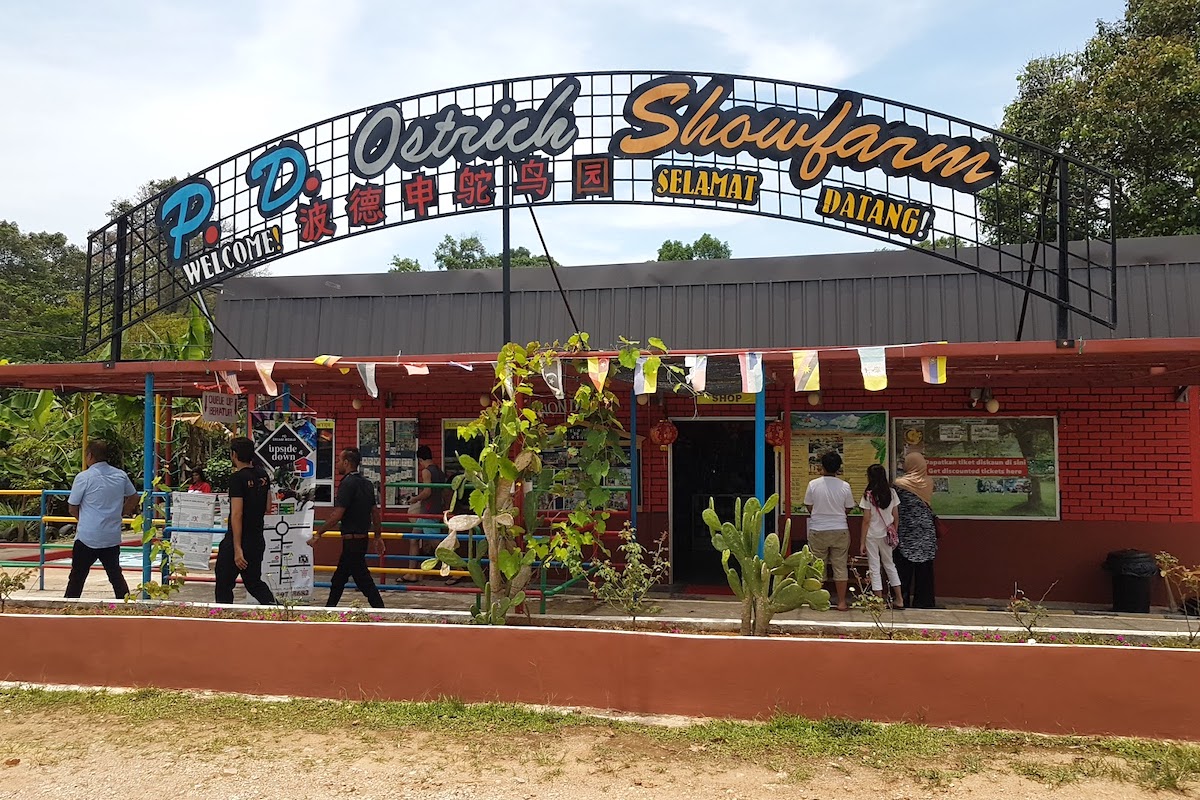 P.D. Ostrich Show Farm has several parks combined, such as the cat park, Planet Jurassic, upside-down house, and many more. It is an exciting experience to pet and feed domestic pets and farm animals at the petting zoo. You will have the opportunity to bond with various animals, including goats, hens, peacocks, ducks, donkeys, and rabbits, and discover exciting facts about them.
This Port Dickson attraction is well-known for allowing visitors to interact, feed, and even race with the ostriches. Aside from the farm, the interactive section with pedigree dogs and horseback riding activities is also popular. After visiting the zoo on a hot sunny day, you can relax in their cafe and enjoy farm-made cendol.
Light Safari is when the zoo is elevated with various light decorations at night. Both the colourful lights and the animals amuse the children and adults too. There is also a small area with more than forty sculptures called Planet Jurassic. Some of these sculptures are powered by sensor-triggered animatronics, making lifelike motions to entertain the children.
3. Lukut Fort and Museum (Kota dan Muzium Lukut)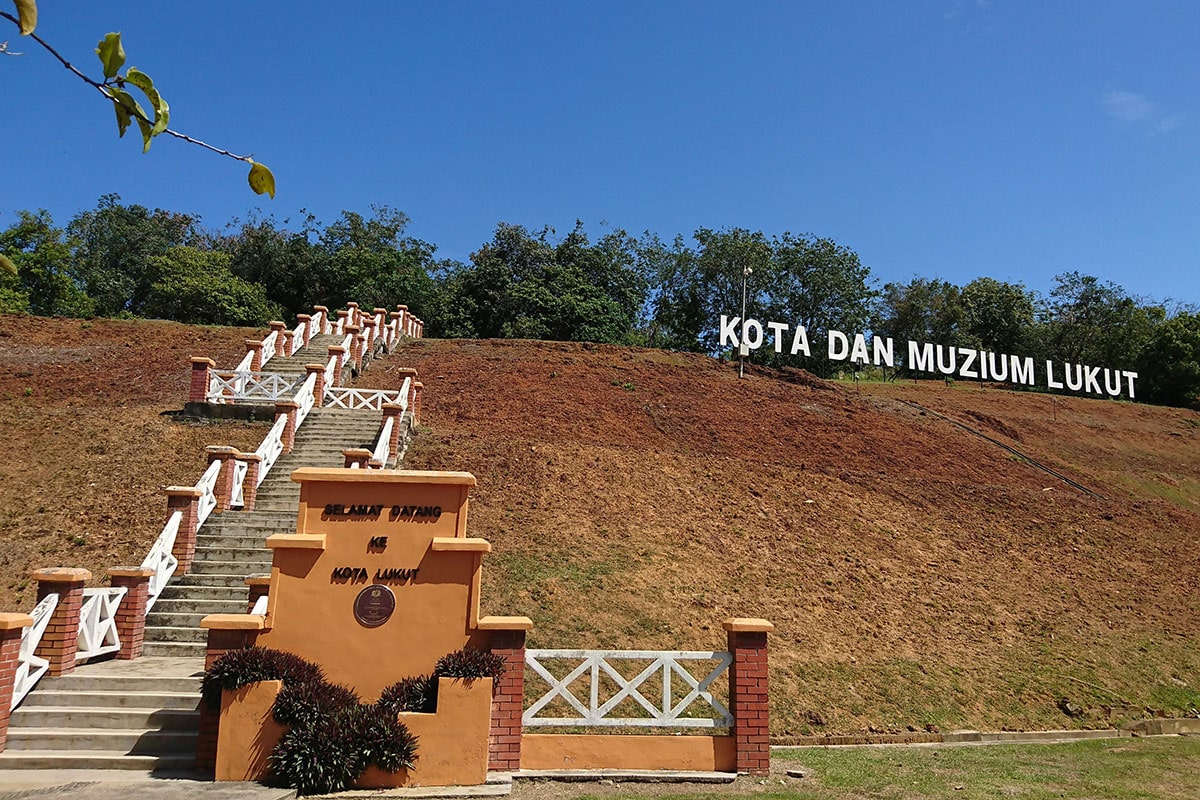 As part of an initiative to ensure that the next generation is kept informed about the Lukut Fort, the museum displays artefacts, traditional clothing, photographs, and information. The fort was built by a Bugis warrior named Raja Jumaat to defend and safeguard the town, noted for its tin mining. Unfortunately, the fortress and its surroundings are not adequately conserved, and it is heartbreaking to see such a historically significant landmark belittled.
Investing our time and effort in visiting the fort is the best way to support and appreciate the historical value it brings us.
4. Wan Loong Temple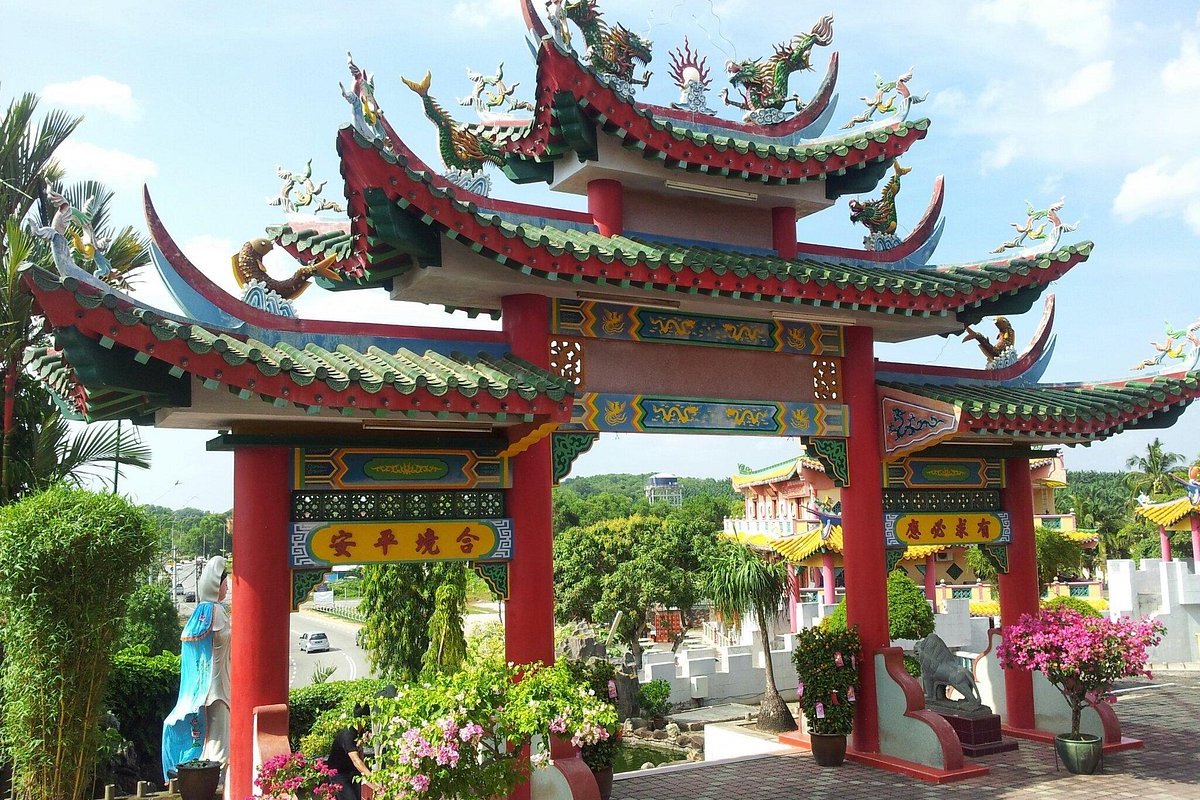 It's not surprising that Wan Loong Temple attracts many worshippers and tourists mesmerised by the majestic fortress walls of the temple from the road. The temple respects several deities, including the Goddess of Mercy, Guan Yi, and the mythical, legendary figure, the Monkey King, Sun Wukong. Some worshippers also believe that the giant tortoise, among the numerous other little tortoises, is lucky and can bring prosperity if touched or fed.
5. Blue Lagoon (Pantai Tanjung Biru)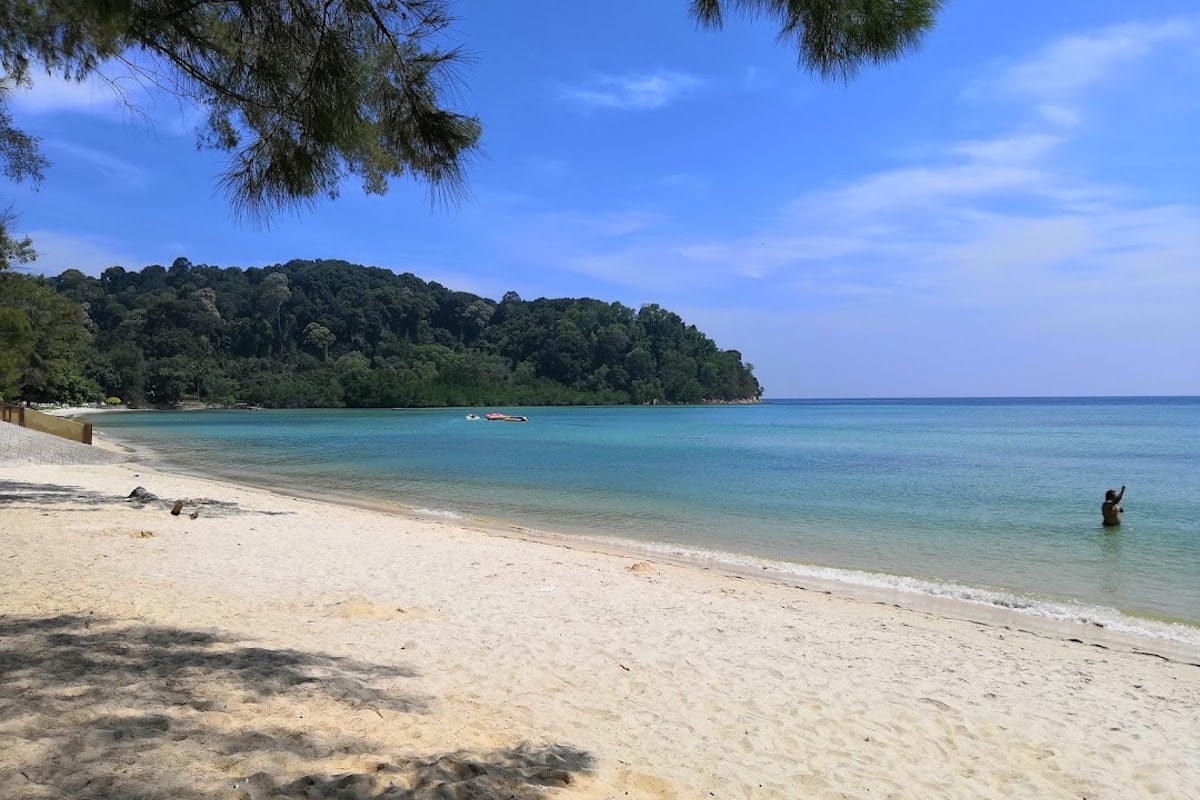 Another one of the must-visit attractions in Port Dickson is the Blue Lagoon. Although it is a popular tourist destination, the beach is relatively uncrowded and is ideal for those who want to soak in the beauty of nature. You can also participate in water sports, such as banana boat rides and canoeing while you are here.
6. Teluk Kemang Observatory (Balai Cerap Teluk Kemang)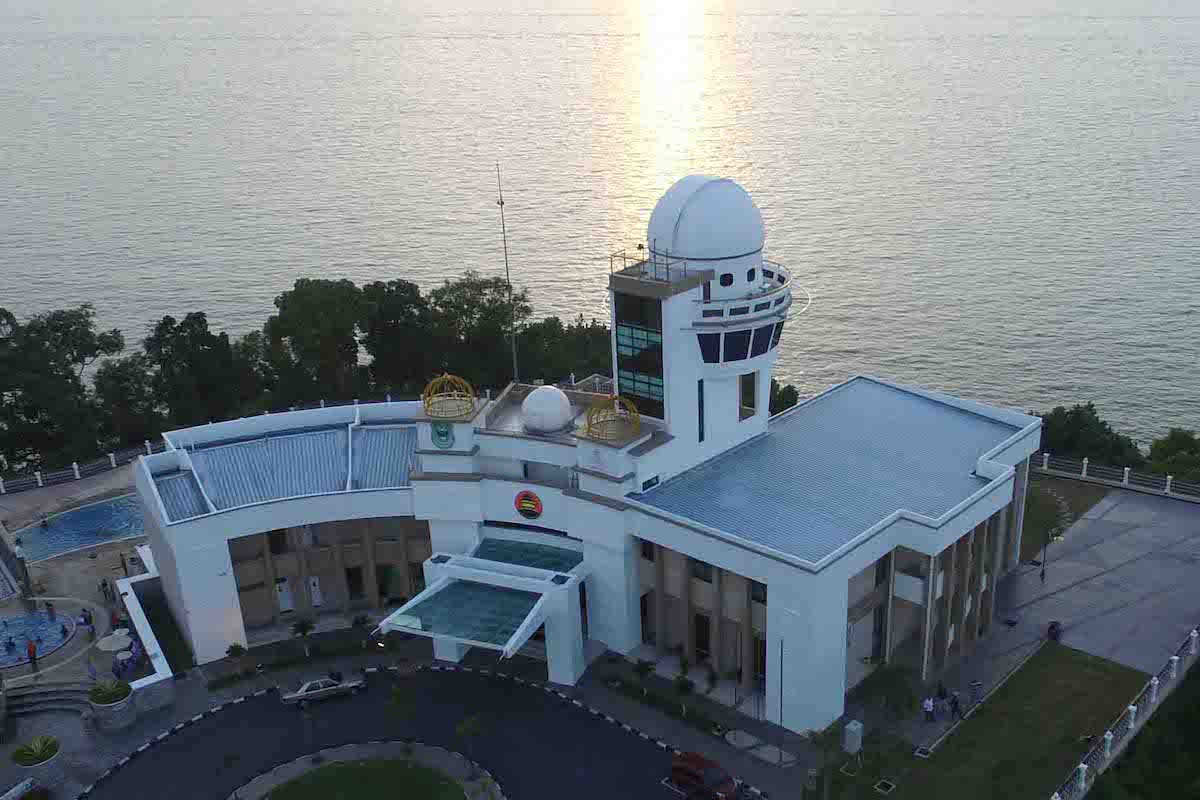 Teluk Kemang Observatory is open to the public, out of eight professional observatories in Malaysia. The observatory was founded in the early 1930s with the primary goal of observing the new moon that Muslims use to mark the beginning of a new Hijri month. Among all the observatories in Malaysia, Teluk Kemang Observatory was noted for recording the most appearances of the new moon.
As one of the most popular attractions in Port Dickson, it provides beneficial facts and information on the solar system, eclipses, and constellations, including a gallery dedicated to Malaysia's astronomy history. However, the observatory only began to operate officially in the 1960s and became the only known place to do the new moon observation in the 1980s. Today, the observatory is equipped with modern facilities to observe the sun and moon at different times of the day.
The Teluk Kemang Observatory is open to Klana Beach Resort guests for free, and the public can pay RM25 for both the day and night sessions. Before the observation, visitors will be taken to the theatre room for a briefing and an astronomical video screening. Most importantly, the staff are kind, knowledgeable, and competent in the field, and they will assist you with your equipment and provide extra information.
7. Army Museum (Muzium Tentera Darat)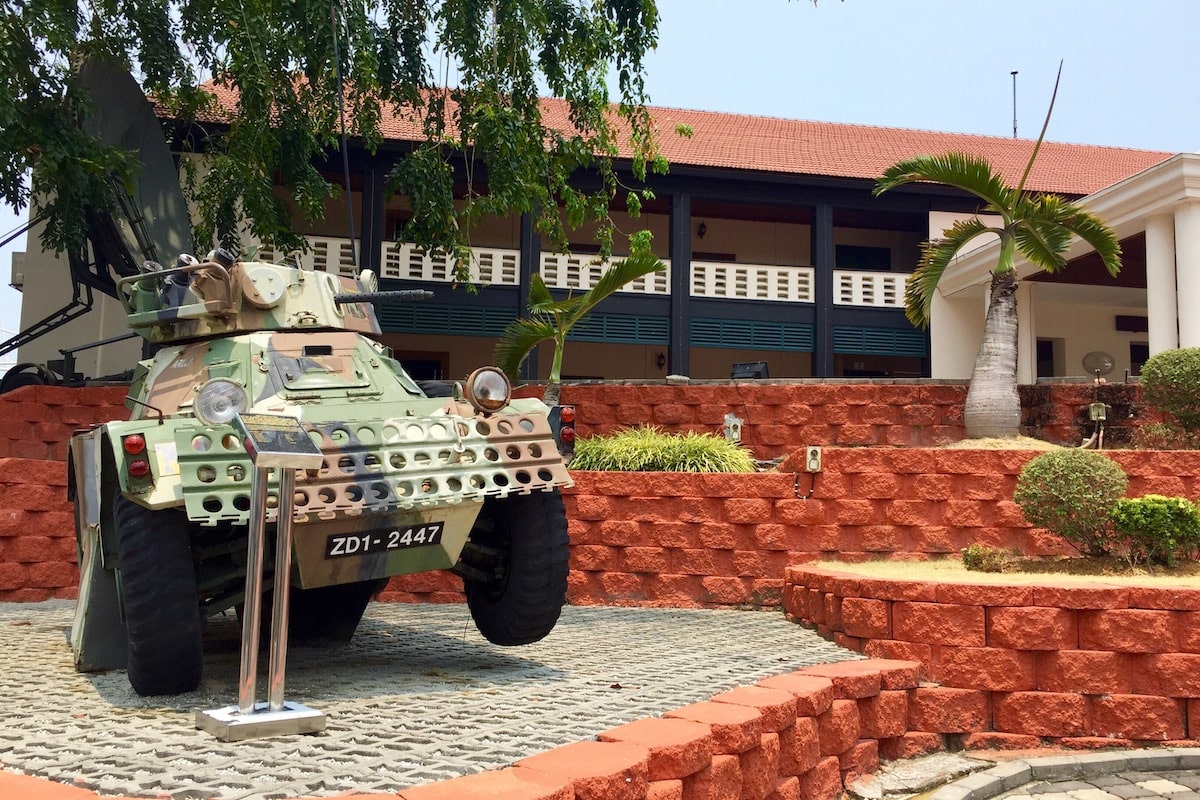 Port Dickson Army Museum is another must-visit Port Dickson attraction. The museum features gallery spaces and outdoor exhibitions that will educate about the nation's history, the role of the army in the country from the Malacca Sultanate to the present day, and the advancement of military technology. It is an exciting museum that deserves more attention and is close to the Army Basic Training Center.
The outdoor exhibitions include fighting vehicles like tanks, aircraft, and helicopters. A realistic replica of the tunnel operated by an underground network of the Communist Party of Malaya during the Emergency is also available here.
8. Wild West Cowboy Indoor Theme Park (Taman Tema Dalam Wild West Cowboy)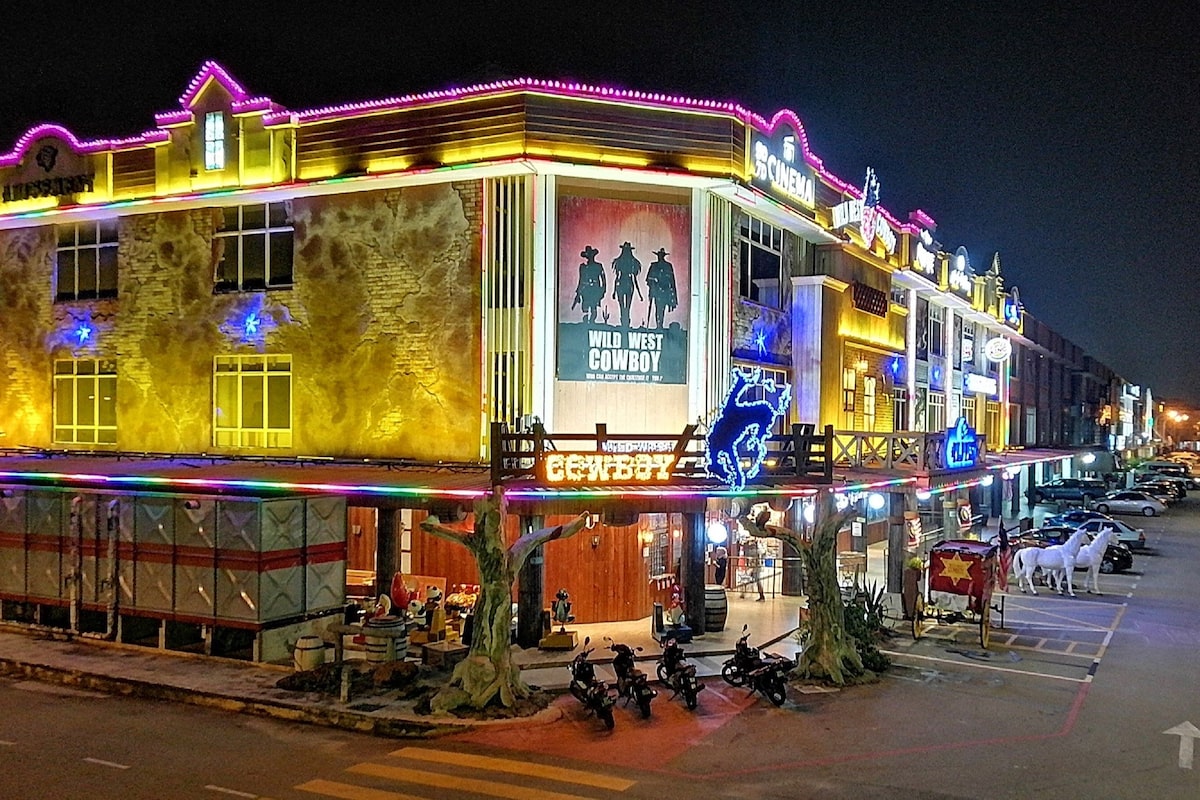 At Dataran Segar, the Wild West Cowboy Indoor Theme Park is unquestionably a one-stop destination for entertainment. It has a restaurant designed like the Wild West, apart from a dinosaur-themed escape room where you must follow a dinosaur trail and look for dinosaur eggs to escape.
The park also includes a 5D motion cinema, an awake thrill walk, an interactive skunk show, arcade games, and AR shooting games, all housed in a three-story building. The walk takes you through four themed rooms, including a haunted house, mummy awake, snow-white, and galaxy. You may buy an all-day pass or pay for each attraction separately.
9. Uncle Wong Happy Farm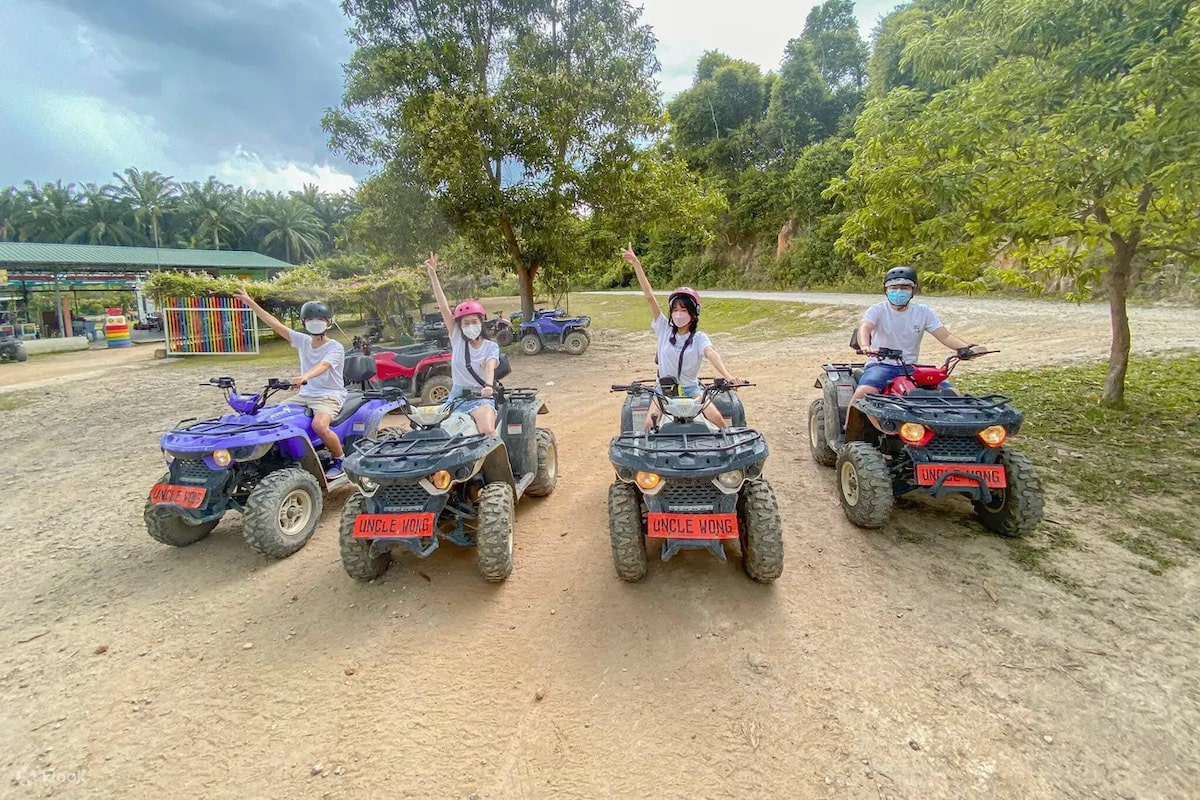 Uncle Wong Happy Farm is a leisure farm with jungle and nature, located in a quiet and beautiful village. The farm has a rustic feeling with its natural surroundings and nature trails that will take you through a beautiful lake view. Additionally, activities such as pedal boat tours, kayaks, all-terrain vehicle activities, a barbeque, and petting animals on a small farm can be found here, one of the family-friendly attractions in Port Dickson.
10. Phantasy Farm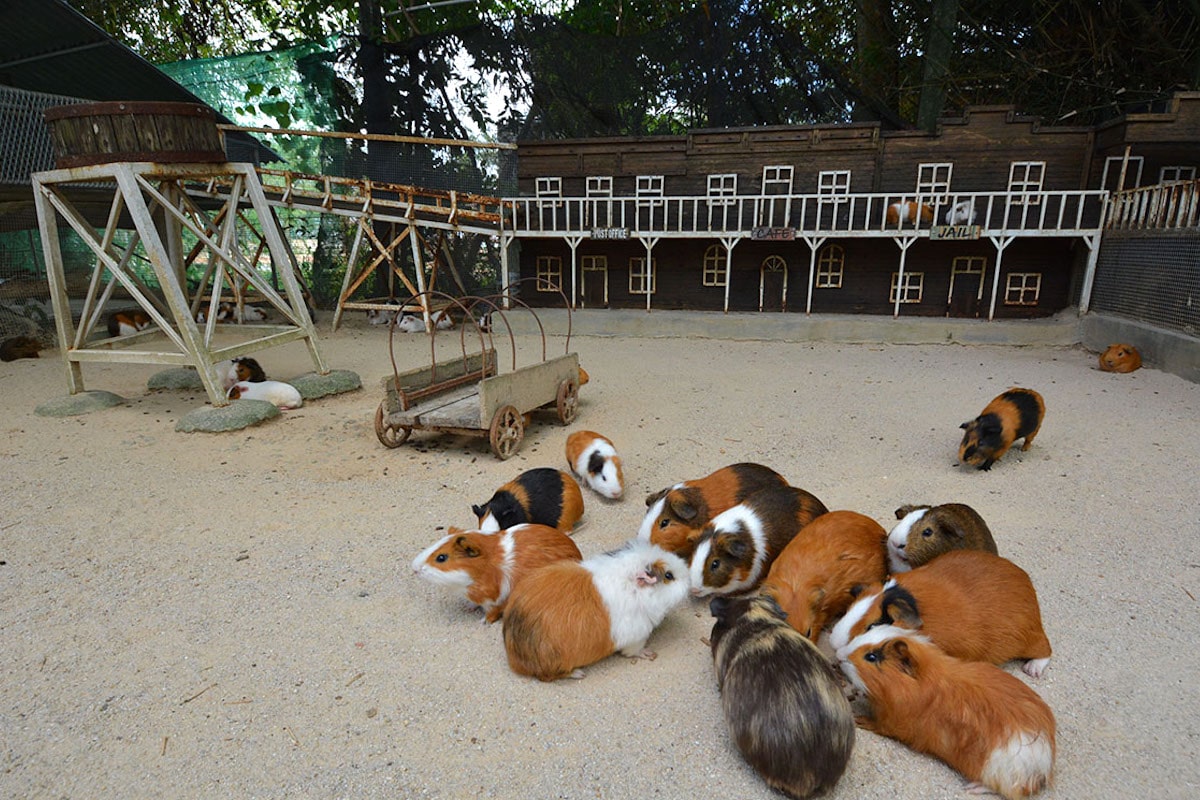 Phantasy Farm is a mini petting zoo with some of the friendliest staff. Some animals you can find here include ponies, tortoises, parrots, peacocks, hens, deer, rabbits, and many others. The animal farm also has a funny haunted house and playgrounds for the kids. In addition, the farm has some Instagrammable spots, making this an appealing Port Dickson attraction for adults and children.
11. Sky Ladder Pineapple Farm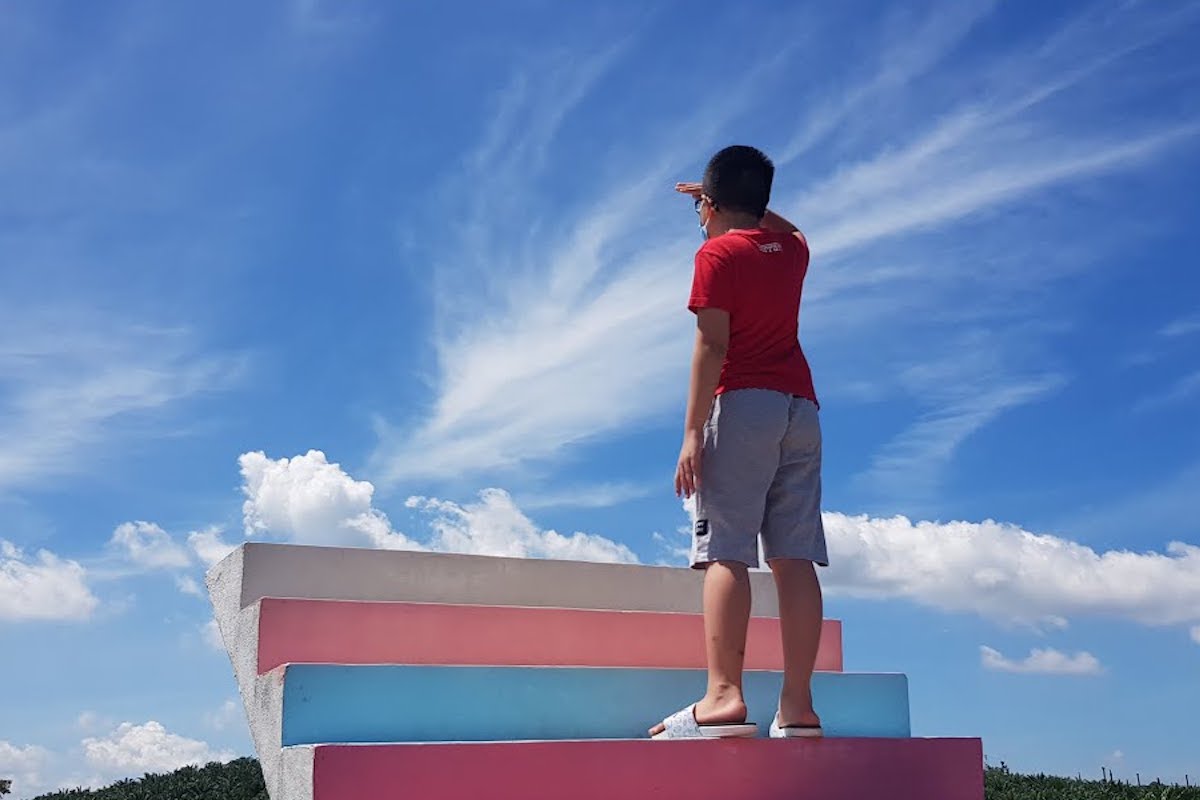 Sky Ladder Pineapple Farm is a pineapple plantation in Kampung Sri Parit, Lukut. The pineapple farm opened its doors for agritourism and has large pineapple bushes planted across an open space. Sky Ladder's visitors are welcome with a short tour, pineapple juice, and fruit. The pineapple farm also includes a ladder stretching out to the sky, perfect for taking Insta-worthy shots.
12. Port Dickson Beach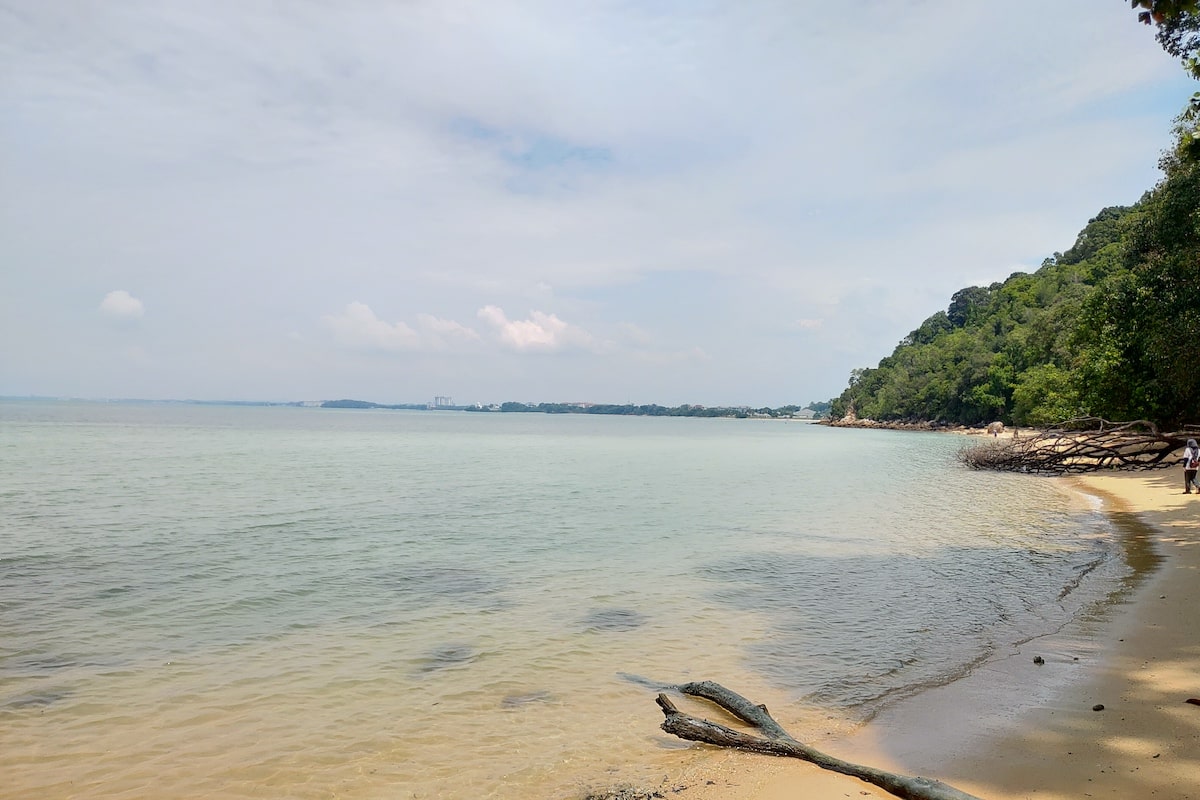 Port Dickson Beach is one of the more popular beaches in Port Dickson. The long sandy beach has become a significant tourist spot in Malaysia due to various water sports such as jet skis, banana boats, and speedboats. Many hotels around here provide rental services to those who want to spend some quality time with family or friends. Aside from that, there are also several restaurants where you can try a range of regional cuisines.
13. Extreme Park Port Dickson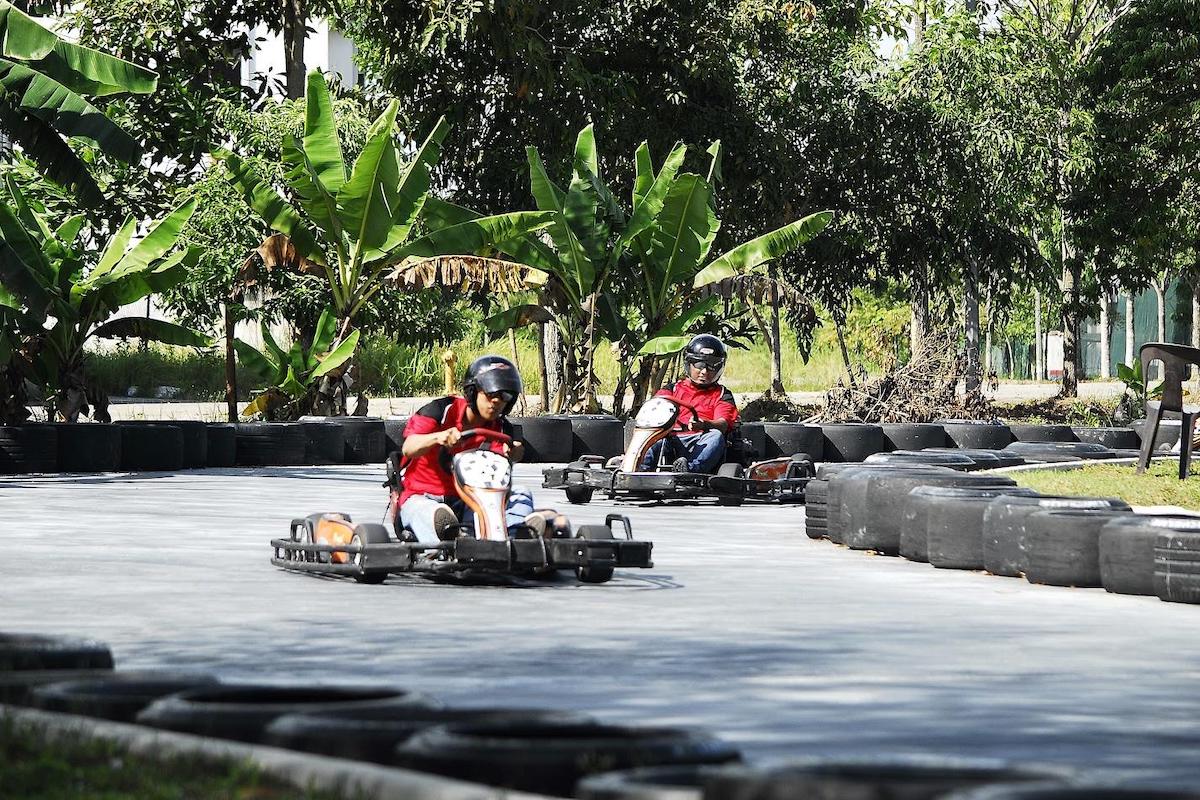 Extreme Park Port Dickson is another one of the many attractions in Negeri Sembilan that will appeal to the adventure seekers. Located in Port Dickson, there are a number of activities that will appeal to you such as ATV rides, go-kart, archery and paintball target shooting. If you are visiting this place in a large group, you can also try the 'Paintball War Game' whereby you will be split into groups and compete with one another with paintball guns.
14. Pasir Panjang Amenity Forest (Hutan Lipur Pasir Panjang)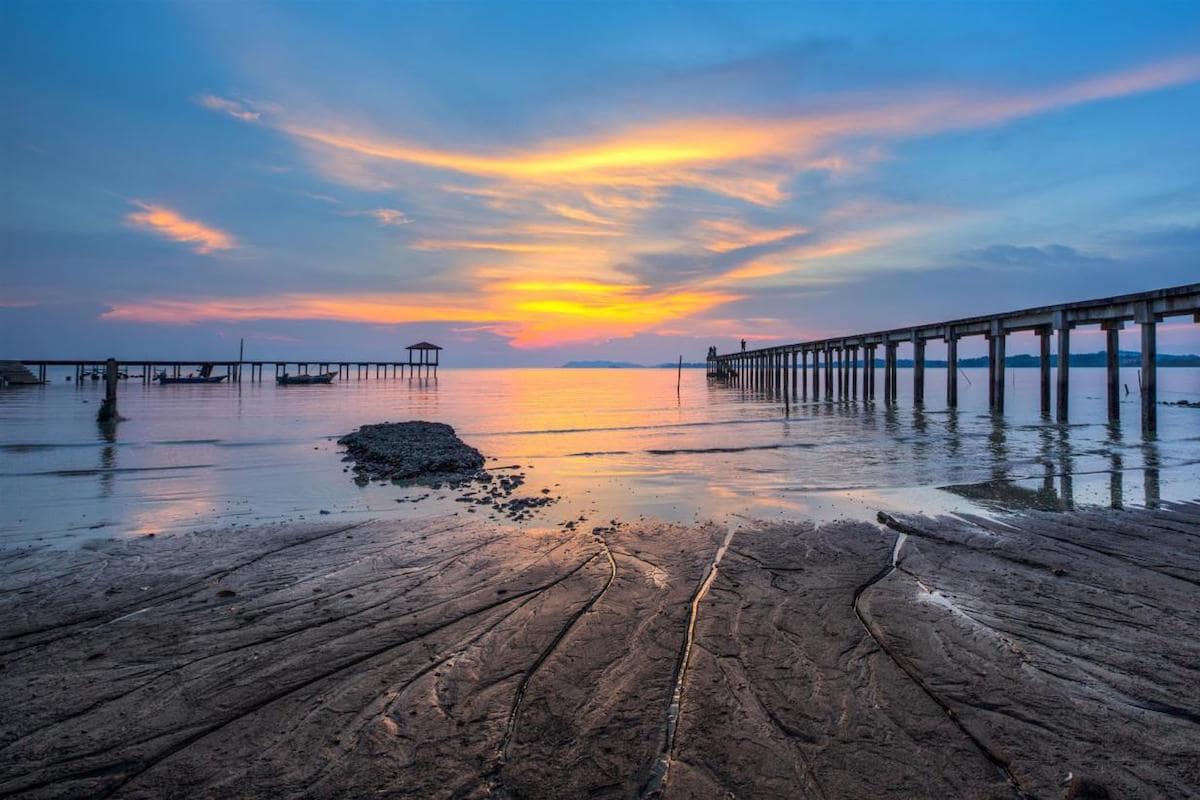 This amenity forest is one of the only amenity forest located on the seaside in Port Dickson. This place is exceptionally suitable for nature lovers as the place is rich with flora and fauna. Not only that, its location on top of a hill and complete with facilities like jungle trekking, jogging track, public toilets and food stalls makes it one of the more popular attractions in Negeri Sembilan.
15. Tanjung Tuan Recreational Forest (Hutan Rekreasi Tanjung Tuan)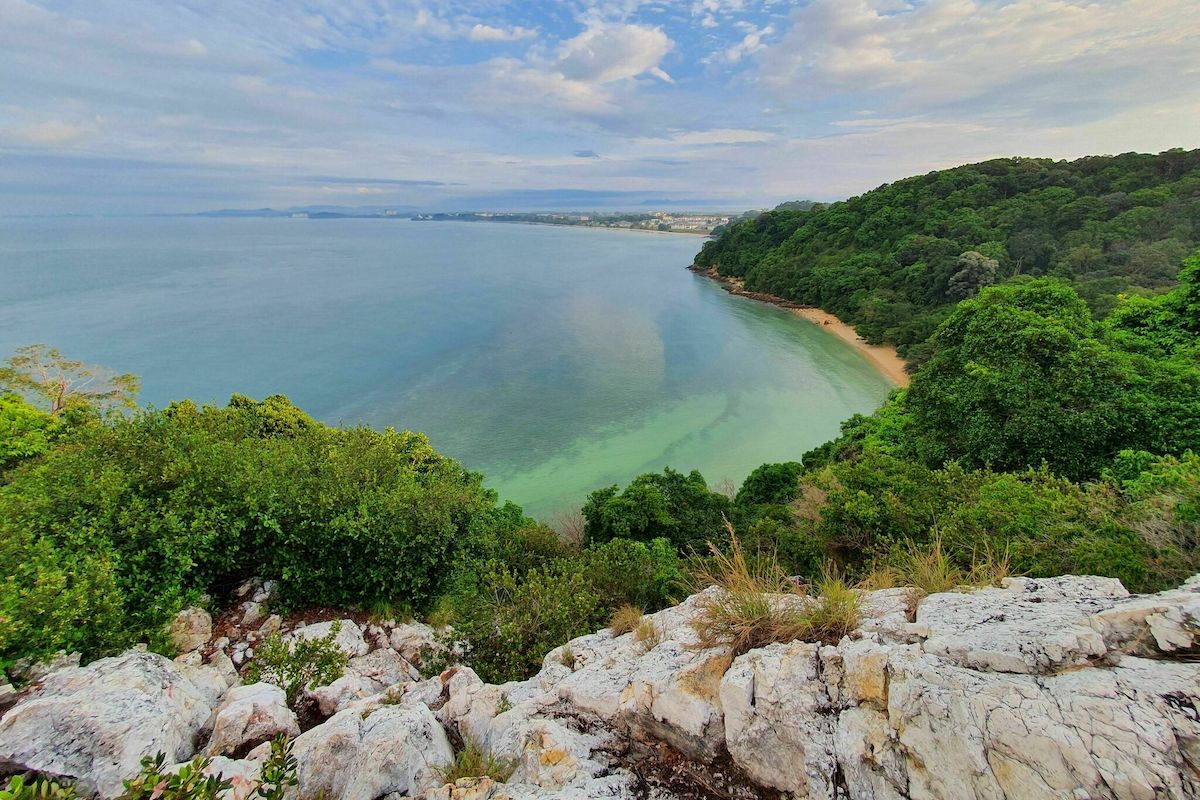 Another recreational forest located in Port Dickson is the Tanjung Tuan Recreational Forest, though this is much smaller compared to the other attractions in Negeri Sembilan. The hike to the peak will take approximately 20 minutes, and you will get to see the view of the Straits of Malacca and the surroundings. As an added bonus for hiking the hill, there is a hidden beautiful beach situated just behind the hill.
16. Cahaya Negeri Beach (Pantai Cahaya Negeri)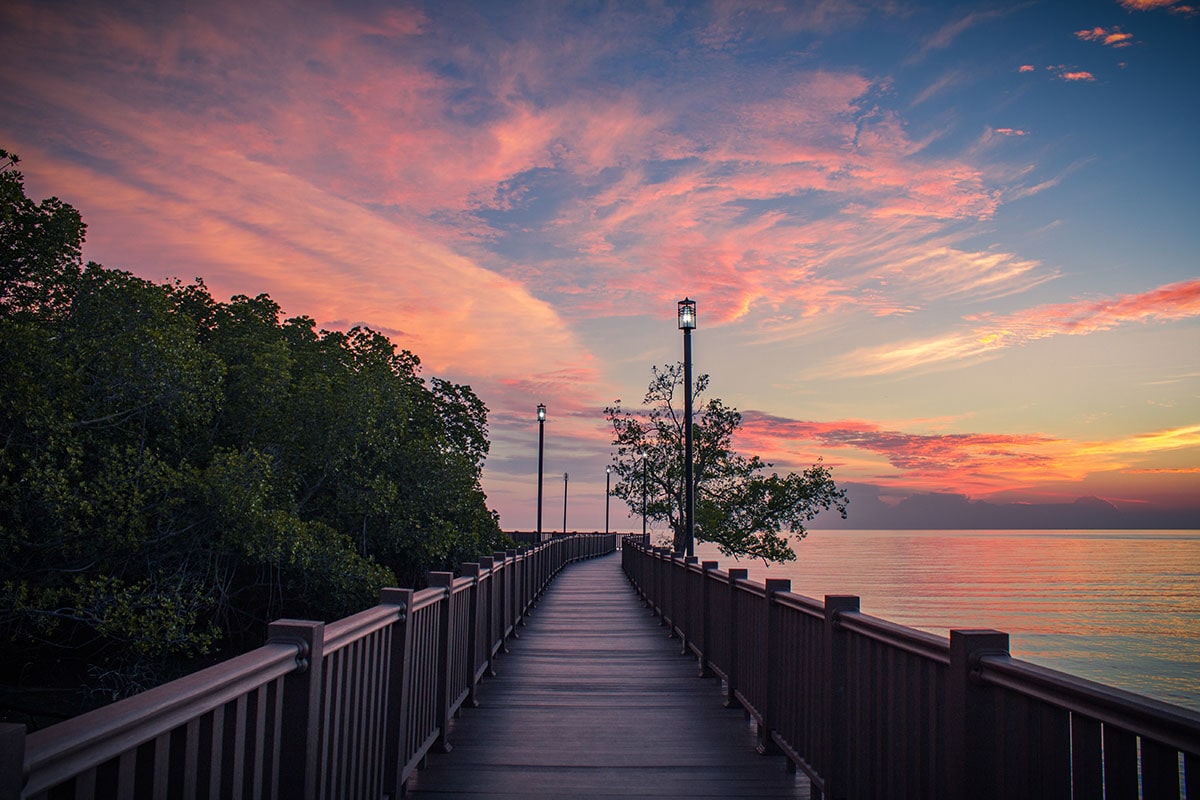 Cahaya Negeri Beach is one of the largest and more popular beaches in Port Dickson. There is a wooden bridge built there that extends over the sea and link to a small mangrove island, Bird Island which you can visit. On top of that, there are many facilities prepared such as toilets, huts and big parking lots for the convenience of the visitors. With these facilities and the available activities such as water sports, boating and fishing, it is not surprising that this is one of the top attractions in Negeri Sembilan.
17. Saujana Beach (Pantai Saujana)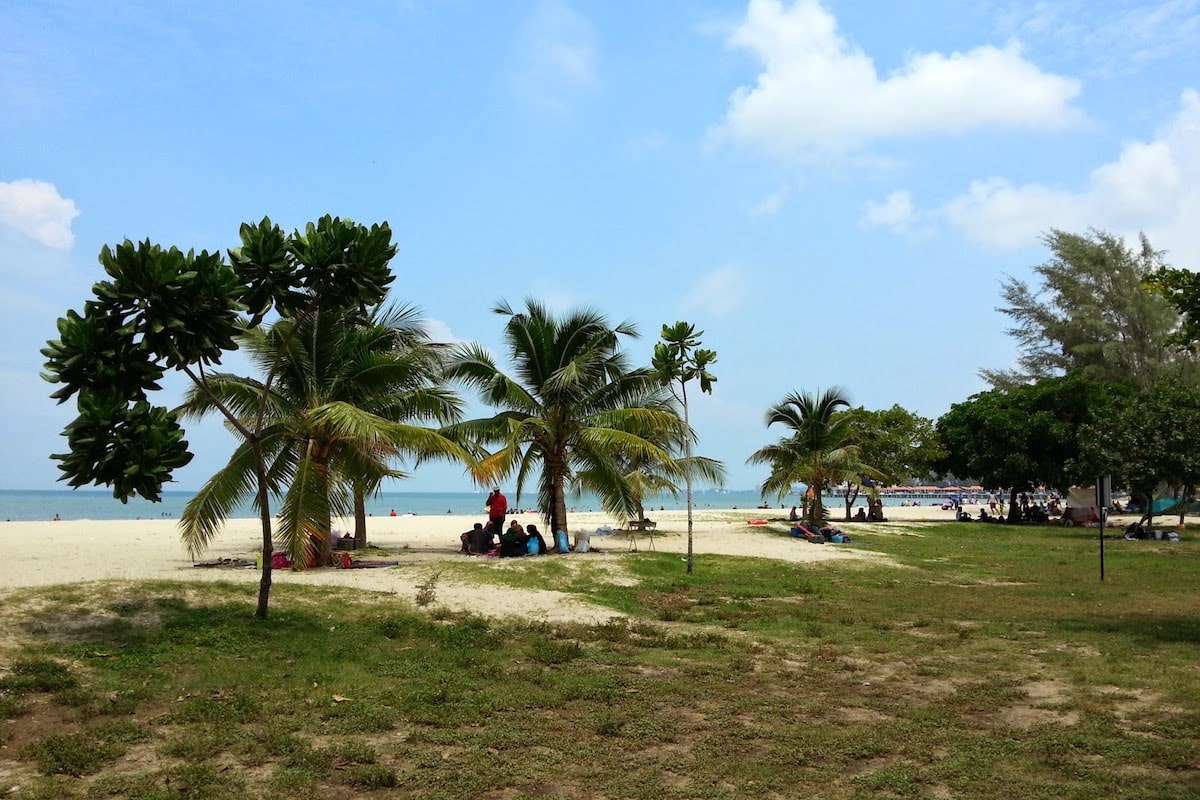 If you are looking for a beach with soft, powdery texture sand, Saujana Beach is the place for you. With a long and wide shoreline, and clean and gentle sea, it is not surprising to see many people visiting this place for leisure and water sports. There are also camping sites available here if you want to experience camping on the beach and under the stars.
18. Teluk Kemang Beach (Pantai Teluk Kemang)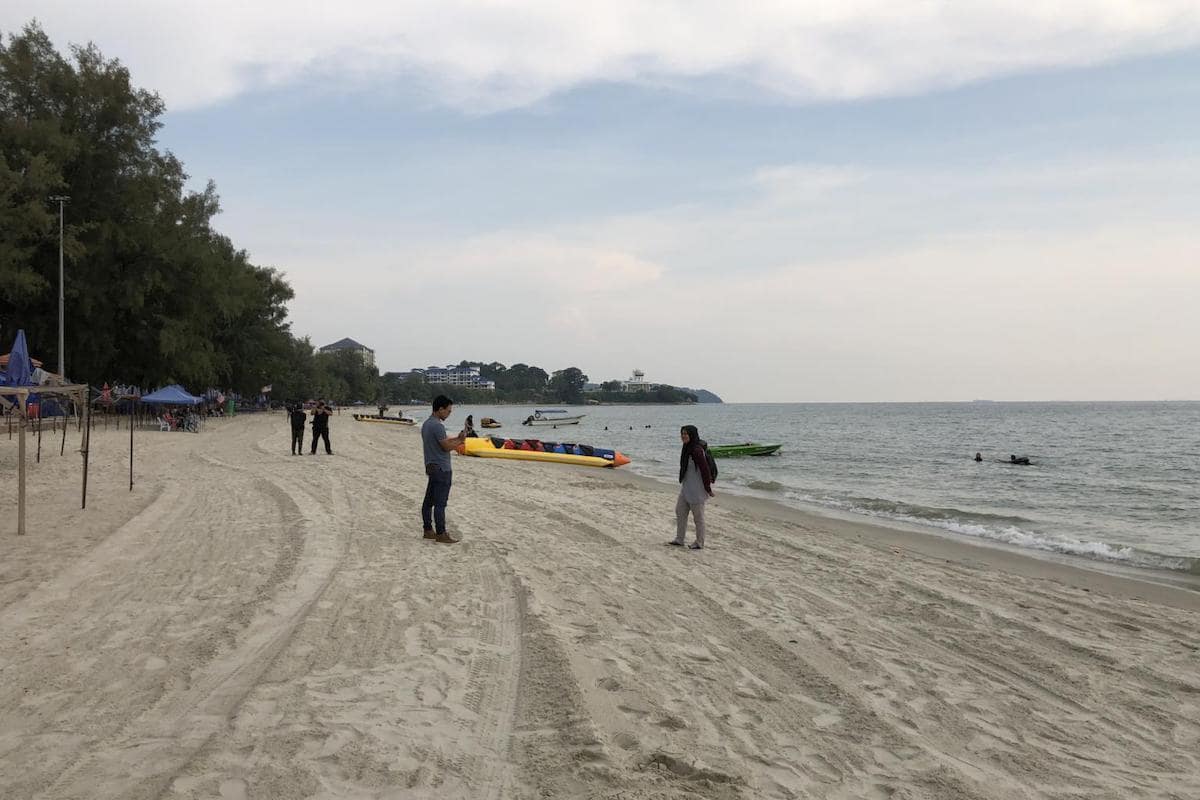 As Port Dickson is located near to the sea, it is not surprising that the next place that you should visit is Teluk Kemang Beach. As the most popular beach and the largest in terms of facilities and infrastructure, and where most hotels are, you can expect the area to be crowded. If you are looking for a family-friendly beach, this is the place to be as the sands are soft and the sea current is not too strong.
19. Sungai Menyala Edu-Ecotourism Centre (Pusat Edu-Ecotourism Sungai Menyala)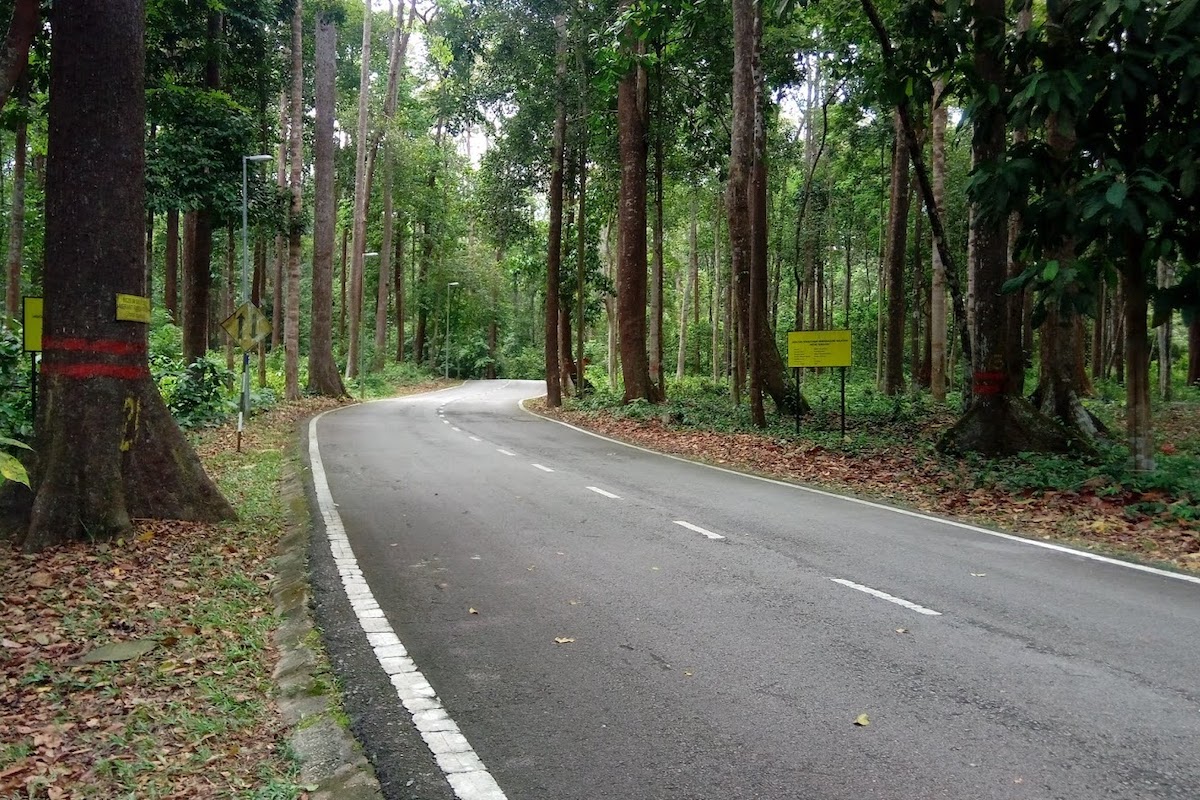 Covering an area of 1,280 hectares, Sungai Menyala Edu-Ecotourism Centre is the perfect place for nature lovers. Though it might not be as big as the national park, it has 3 different trails here to give you a varying jungle trekking experience. It also has a gallery showcasing the aboriginal tribe and also the various types of forest, trees and more. If you are looking to stay the night here, you can stay in one of the rooms in the accommodation wing.
20. Upside Down Port Dickson (Rumah Terbalik Port Dickson)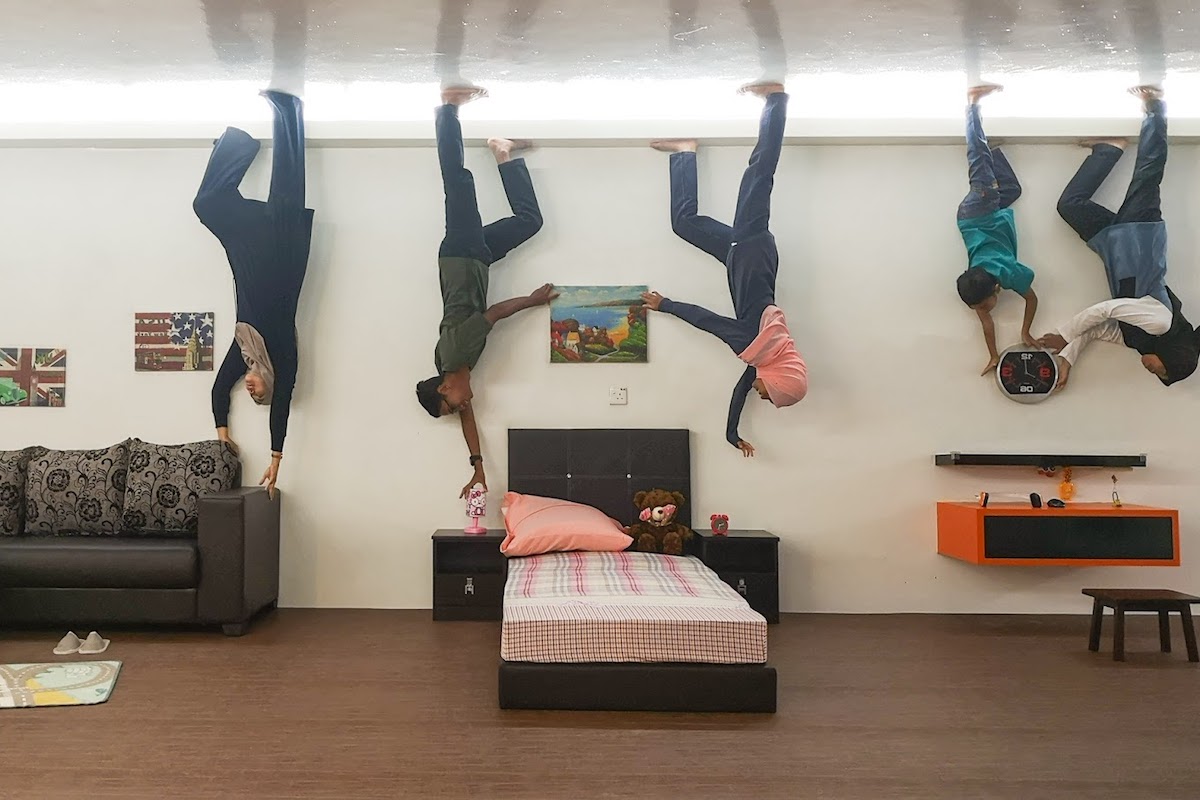 Upside Down Port Dickson is located in a row of normal-looking shop lots but do not be fooled by the exterior, as you are in for a surprise the moment you step into the art gallery. With so many paintings and installations available here, you can be assured that your whole family will have a good time posing to have their pictures taken with them. Some installations like the giant-sized food or upside down kitchen will leave you laughing so hard that you are unable to take a picture with a straight face.
While this town is famous for its beaches, many other attractions in Port Dickson await you to discover. For instance, the Army Museum is not only for history lovers but for all Malaysians who want to learn and appreciate the heroes who have contributed to the country's peace and prosperity. There are also animal farms and amusement parks that you can visit to have a great time.