Top 70 Attractions in Perak (2024)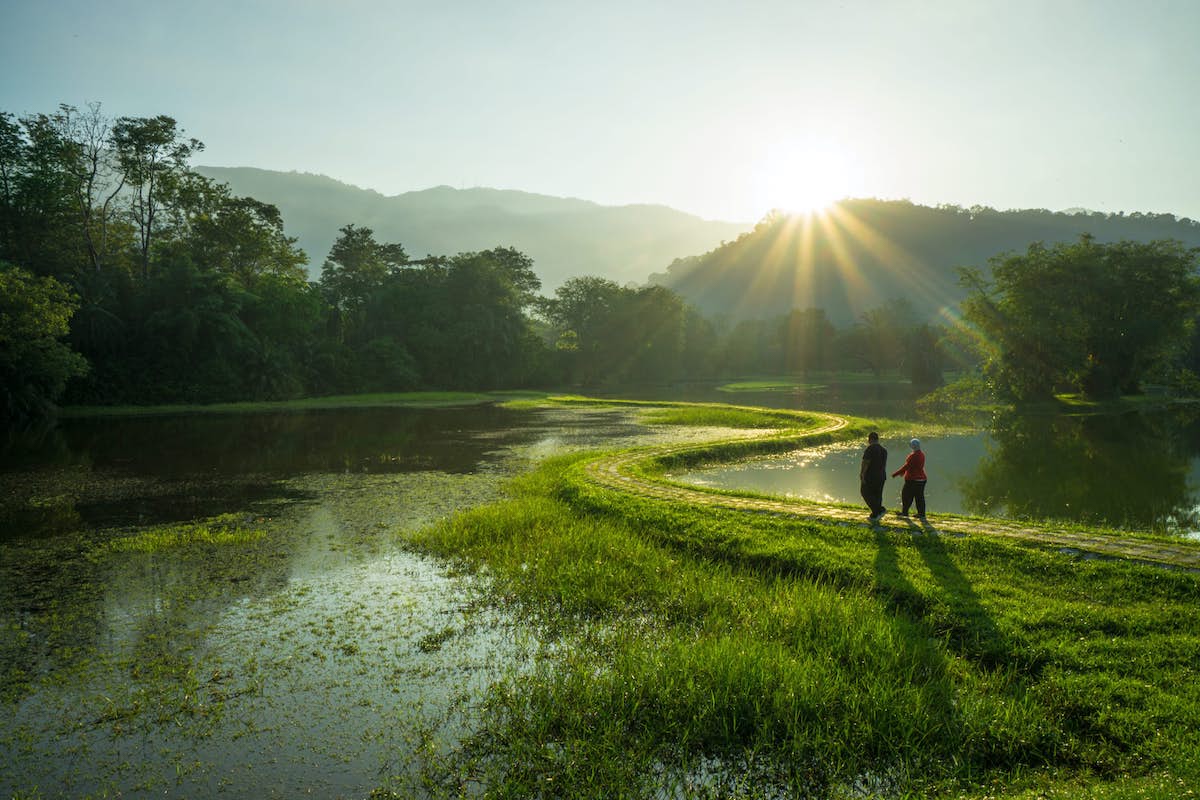 Perak, also known as the Land of Grace is a state located in the west coast of Peninsular Malaysia bordering Kedah, Pahang and Selangor. Home to some of the best cuisines in Malaysia, Perak is also famous for its limestone caves and natural beauty. With so many places to visit here, check out these top attractions in Perak.
Bagan Datuk
1. Blue Tears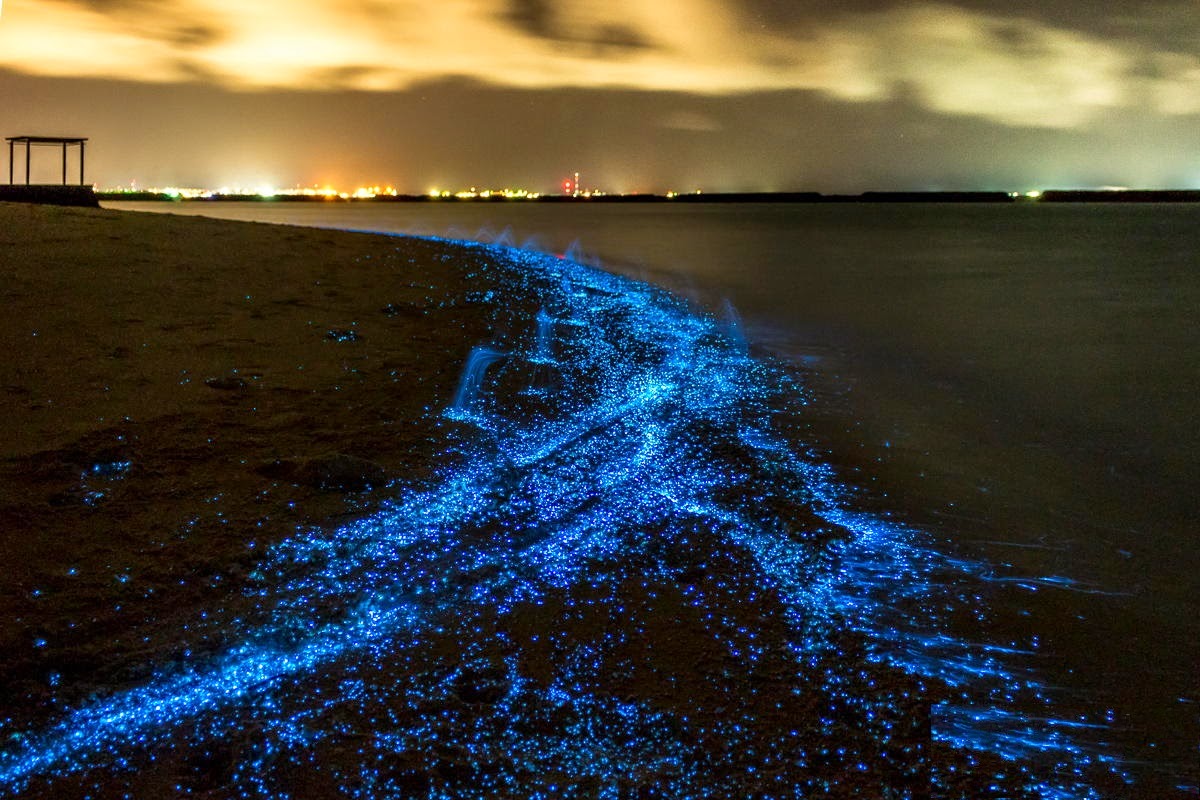 Witness the Blue Tears phenomenon at Sembilan Island, where the sea water glows prominently in neon blue when there is water movement. The blue glow near the shore comes from a type of rare bio-luminescent plankton which creates a breathtaking sight at night, making it one of the must-visit attractions in Perak. If you want to experience this phenomenon, make sure to check out the respective local tours.
Batu Gajah (#2 – #6)
Batu Gajah, a historically rich town in Perak, Malaysia, seamlessly blends tales of yesteryears with natural wonders. The iconic Kellie's Castle, one of the famous attractions in Perak, stands as a testament to timeless romance and architectural grandeur, cloaked in mysteries and legends from the colonial era. While a short journey away, the Tanjung Tualang Tin Dredge Ship serves as a reminder of the town's booming tin mining past. With its compelling heritage and serene attractions, Batu Gajah ensures a captivating experience.
Gopeng (#7 – #18)
Gopeng, another town in Perak, Malaysia, beautifully marries vibrant adventure with historical charm. The enchanting Gua Tempurung invites explorers to traverse through its impressive limestone formations, revealing spectacular stalactites and stalagmites. Simultaneously, the Gopeng Museum offers a journey through time, narrating the town's rich tin mining history through an engaging collection of artefacts and exhibits. With so many different attractions in Perak in town, Gopeng promises a multifaceted adventure, seamlessly blending natural wonder with insightful historical exploration.
Ipoh (#19 – #38)
Ipoh, a beguiling city in Perak, interweaves captivating heritage with natural splendour, enchanting every visitor. The impressive Ipoh Railway Station, dubbed the Taj Mahal of Ipoh, showcases British colonial architecture, inviting admiration and photographic delight. In contrast, the surreal landscapes within Sam Poh Tong Cave Temple meld spiritual tranquillity with majestic stalactite formations, providing a serene retreat amidst astounding natural artistry. All in all, Ipoh, with its tapestry of historic and scenic attractions in Perak, promises an invigorating journey.
Kampar
39. New Agacia Town Kampar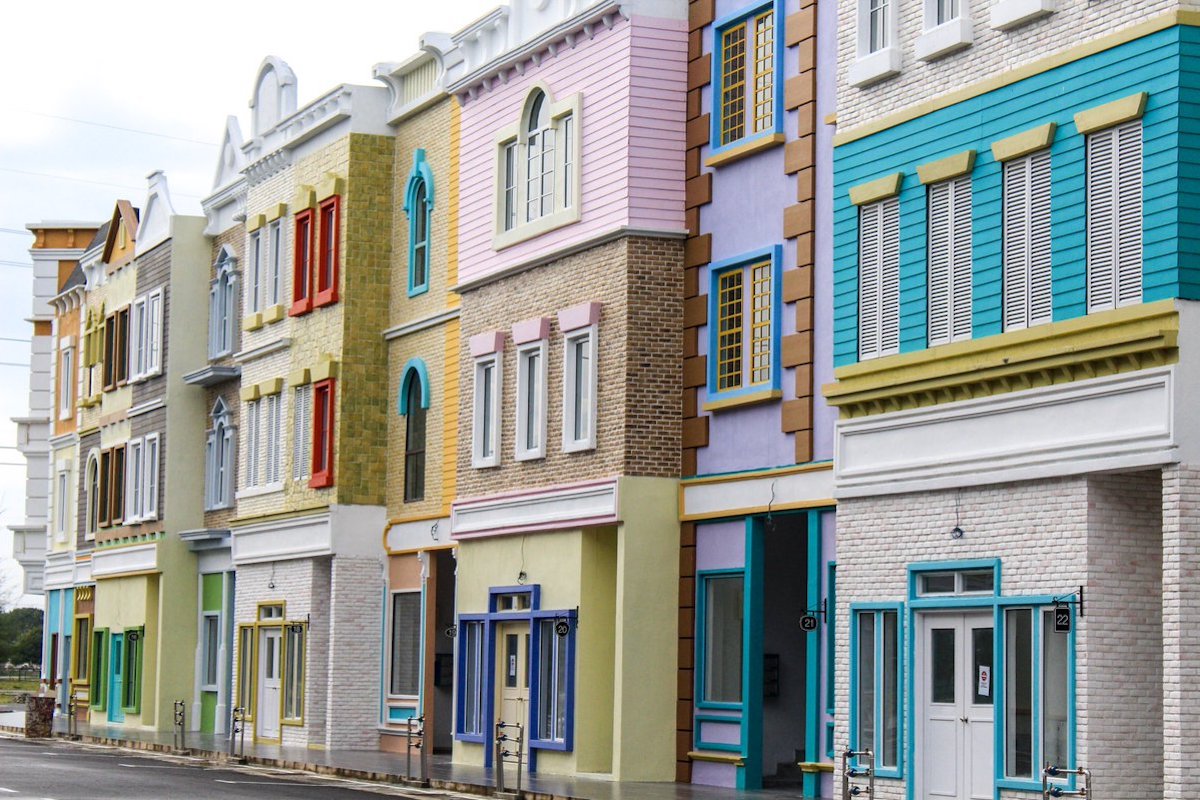 If you have always dreamt about going to Disneyland, you will be glad to know about New Agacia Town Kampar, one of the hottest attractions in Perak. Modelled after Hong Kong Disneyland's Main Street, the walls of the buildings here are painted in pastel colours to provide you with a perfect photo backdrop. Not only that, there are also Disney-themed cafes and a replica of Hollywood's famous 'Walk of Fame' as well.
40. Japanese Carbide Factory Chimney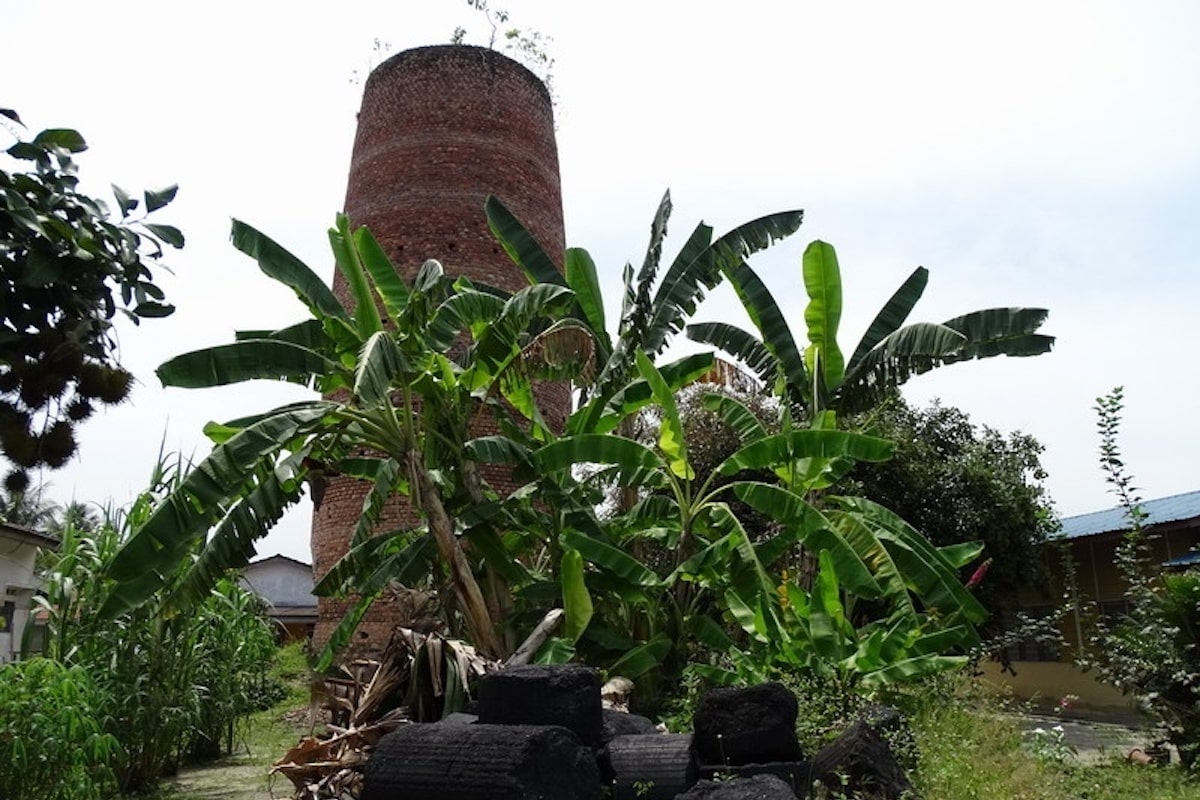 Another historical attraction that you should check out is the Japanese Carbide Factory Chimney, located in Malim Nawar. During the World War 2, the Japanese used this factory to produce military weapons and equipments. Today, what's left of the factory are a 18m high brick chimney and a small guard house.
Kuala Kangsar (#41 – #46)
Kuala Kangsar, the royal town of Perak, Malaysia, emanates a regal aura, harmonizing historical grandeur with natural allure. The Ubudiah Mosque, acclaimed as one of the most beautiful attractions in Perak, showcases magnificent architecture, illuminating Islamic artistry and spiritual tranquillity. Concurrently, the Royal Museum of Perak offers a glimpse into royal life with its traditional Malay architecture and fascinating exhibits. In Kuala Kangsar, every moment resonates with majestic heritage and picturesque charm, ensuring a memorable exploration of royal Malaysia.
Kuala Sepetang (#47 – #53)
Kuala Sepetang, nestled in Perak, Malaysia, presents a mosaic of ecological wonders and cultural treasures. The Matang Mangrove Forest Reserve, a renowned ecotourism site, immerses visitors in lush, verdant splendour while serving as a pivotal research and educational hub for mangrove conservation. Simultaneously, the charismatic Kuala Sepetang Charcoal Factory unravels the intriguing processes behind charcoal production, encapsulating industrial heritage and traditional craftsmanship. In every facet, Kuala Sepetang promises enchanting discoveries, intertwining nature and culture magnificently.
Manjung
54. Dutch Fort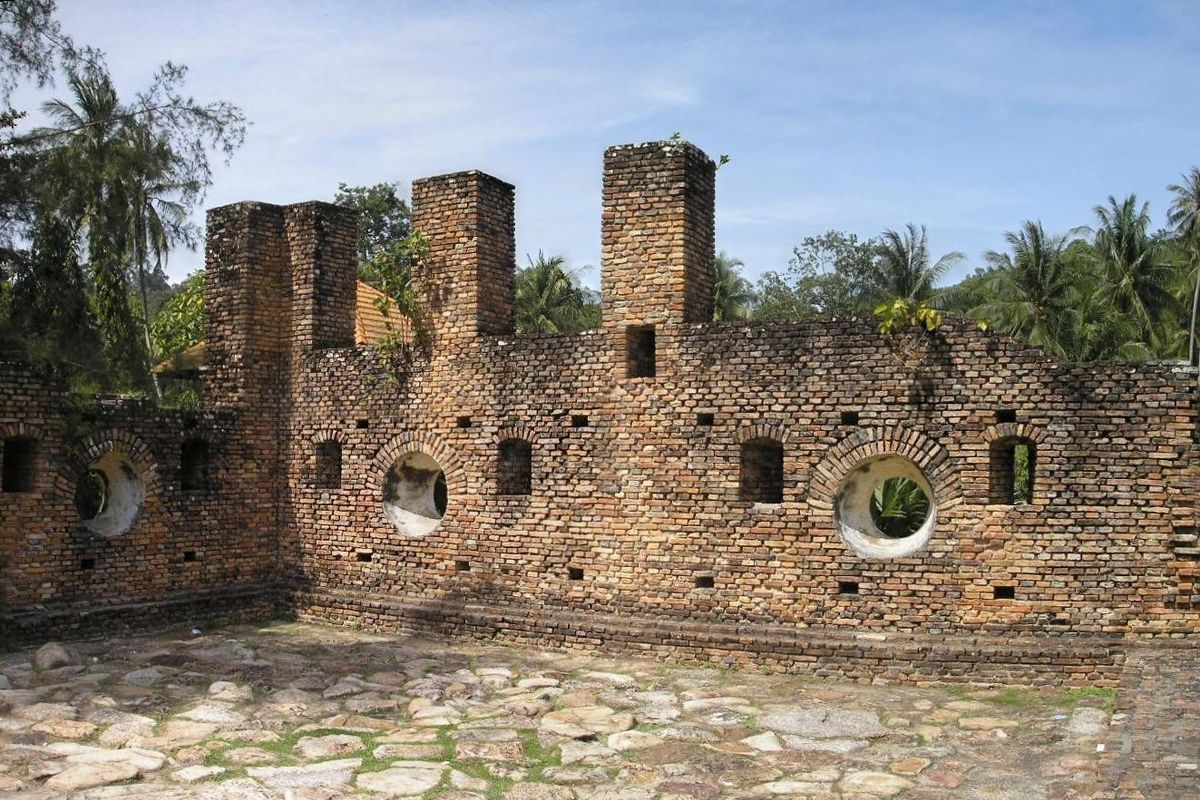 Located in Pangkor Island, this is the remnant of the old Dutch Fortress which was built in 1670 for the storage and protection of tin supplies. Destroyed in 1690 by the Malays due to the Dutch's attempts to monopolise tin ore trading, it was rebuilt by the Dutch in 1743, before it was abandoned in 1748. The state government later reconstructed this fort in 1973 as an important heritage monument and tourist attraction.
55. Pangkor Island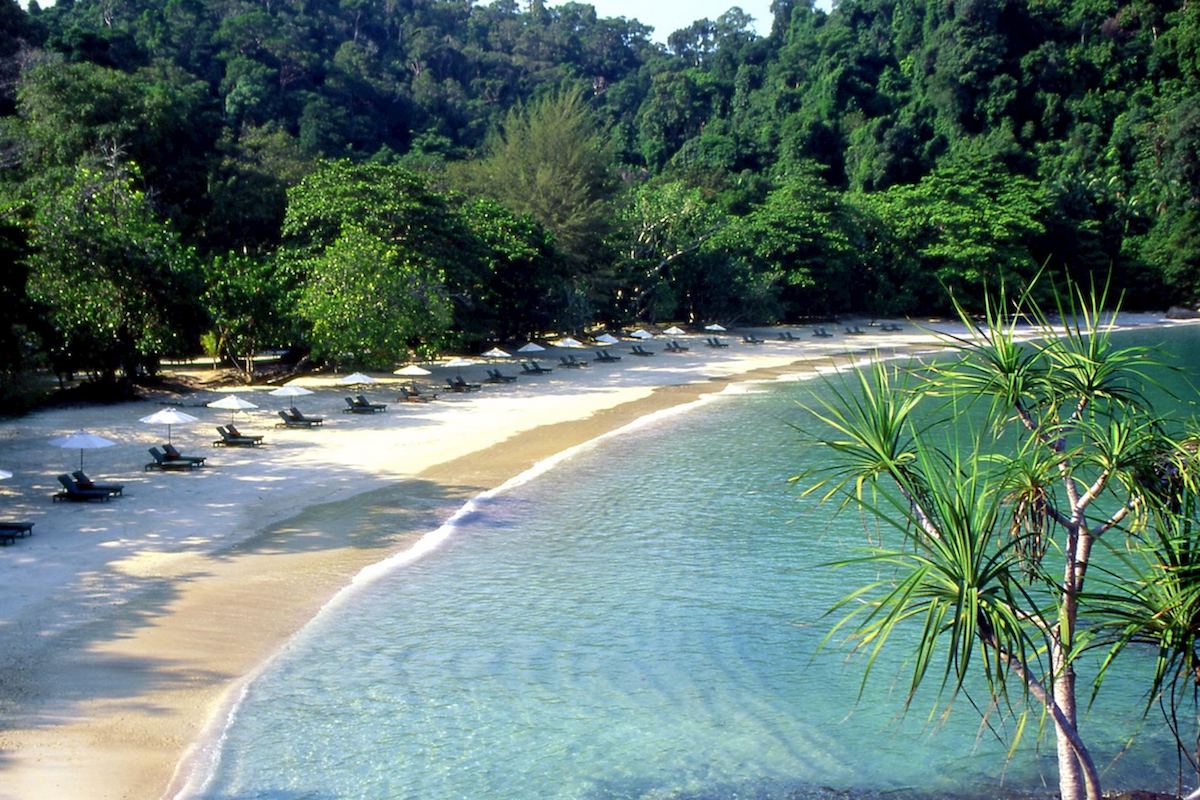 Pangkor Island is one of the top attractions in Perak situated along the Straits of Malacca. Though it might be a more tranquil island compared to the Langkawi Island and Perhentian Island, it has its unique attributes as well. Not only can you find pristine and quiet beaches here, you can also snorkel in one of Malaysia's calmest and clearest waters.
Taiping (#56 – #66)
Taiping, another serene gem in Perak, artfully combines natural beauty and historical charm to create a tranquil yet enlightening getaway. The Taiping Lake Gardens, with its mesmerizing landscapes, offers a picturesque retreat into nature's embrace. Simultaneously, the Perak Museum, renowned as one of the oldest museums in Malaysia, showcases a rich collection of artefacts and exhibits that eloquently narrate the nation's rich tapestry of history. With all the attractions available here, this charming town promises an enchanting adventure.
Teluk Intan (#67 – #73)
Teluk Intan, nestled on the banks of the mighty Perak River, is a charming town in southwest Perak, Malaysia, that offers a blend of historical and natural attractions. The Leaning Tower of Teluk Intan, resembling the Leaning Tower of Pisa, not only served as a water tank but also as a timekeeper since 1885, becoming an iconic symbol of the town. Meanwhile, Hock Soon Keong Temple, with its rich history and intricate Southern Chinese architecture, provides a spiritual and cultural exploration, making Teluk Intan a delightful discovery for travellers.
With so many beautiful, historical and natural attractions in Perak that will amaze you, it is definitely a place that you should include in your travel itinerary. You will also notice that this place is more serene and affordable compared to other major cities in Malaysia. Not only that, you will also be able to find one of the best 'tau foo fah' (soybean pudding) here.