Top 25 Attractions in Perlis (2024)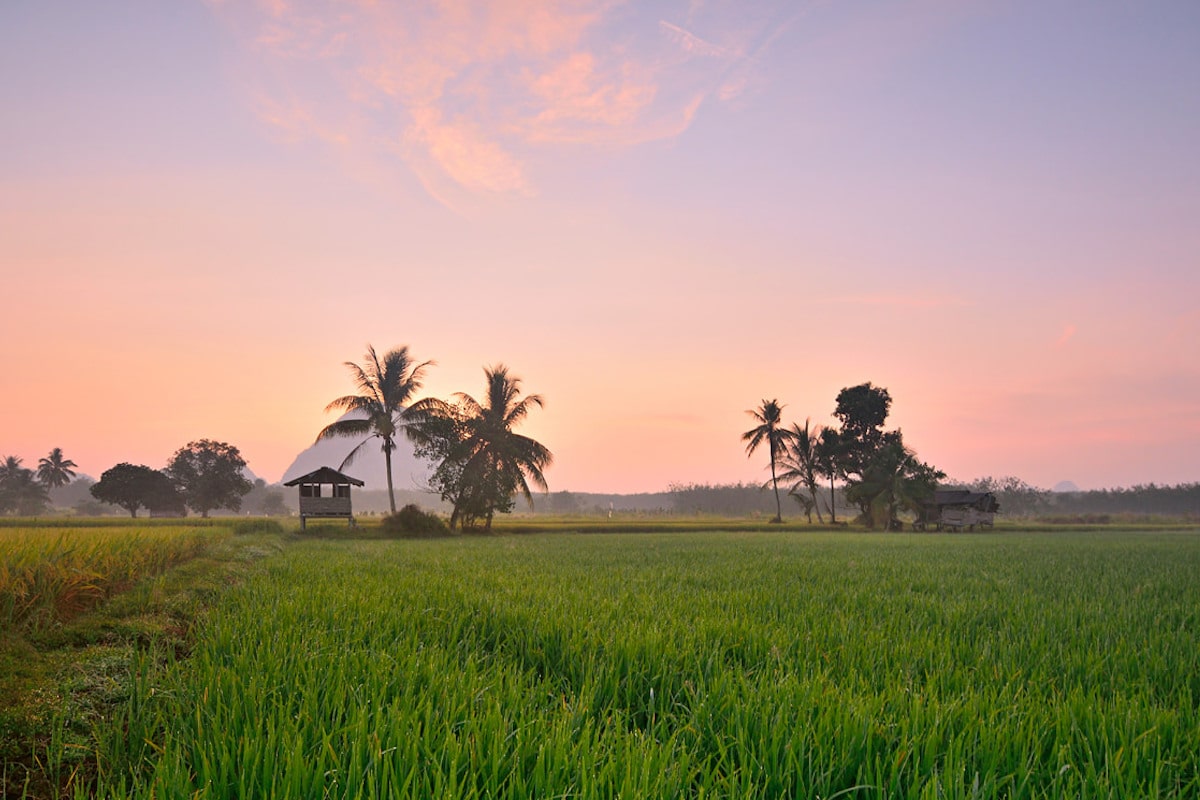 Perlis is the smallest state in Malaysia and is located on the north of Peninsular Malaysia, bordering Thailand. Famous for its limestone hills and fresh seafood, Perlis is a peaceful state with friendly people. Though not as popular as the other states in Malaysia, it has its rustic charms and here are some of the best attractions in Perlis that you should visit.
1. Arau Royal Gallery (Galeri Diraja Arau)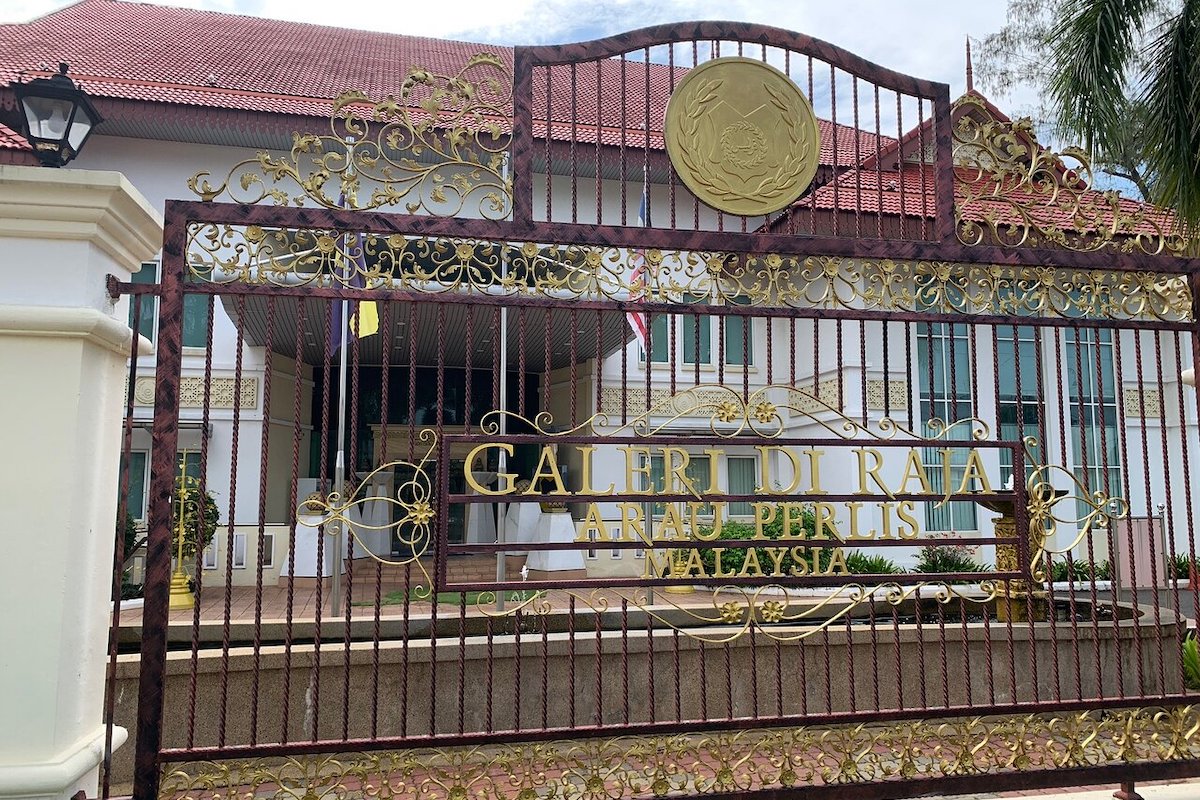 Located 20 minutes away from Kangar, this Royal Gallery is situated just next to the Perlis Royal Palace. Over here, you will be able to see many artefacts such as the royal uniforms, a rattan bicycle, glassware and bronze utensils collection that used to belong to Almarhum Raja Syed Alwi Ibni Almarhum Raja Syed Saffi. You will also be able to catch a glimpse of how the Perlis royalties live their life in this Perlis attraction.
2. Kelam Cave (Gua Kelam)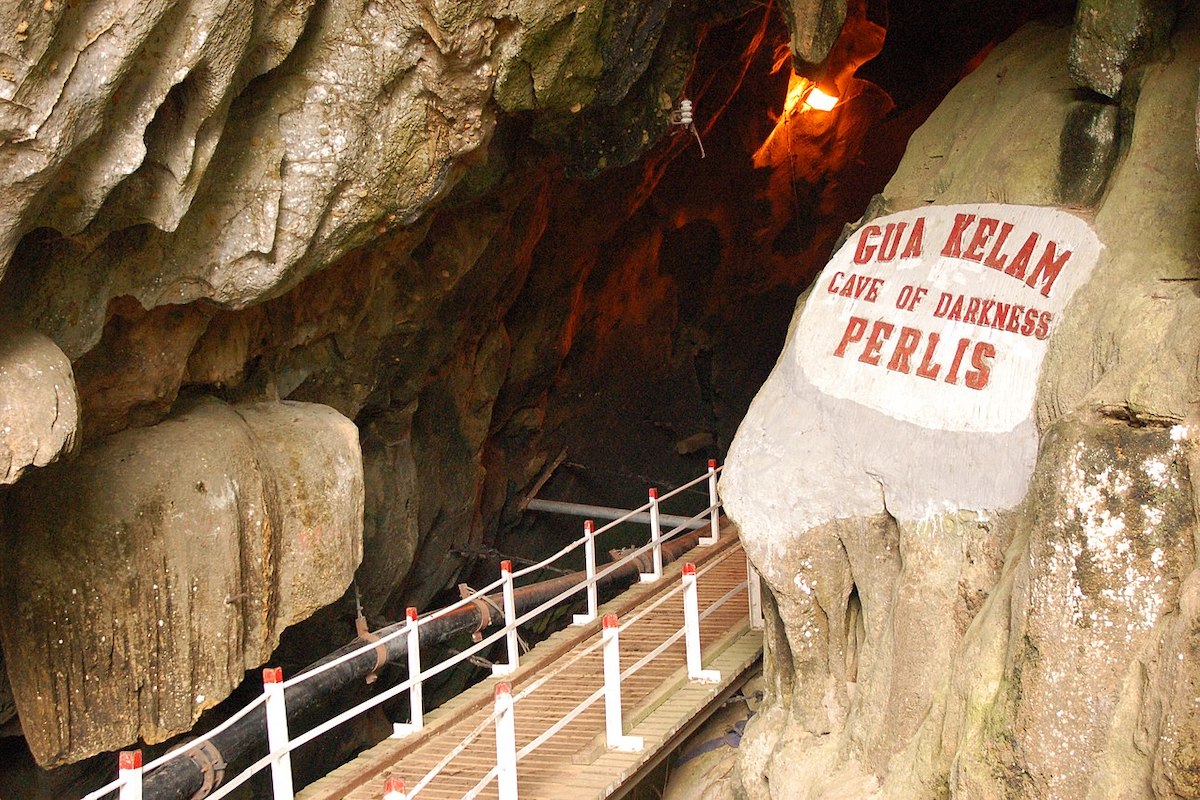 Kelam Cave is a 370 metres long cave that is located in the small town of Kaki Bukit. This enchanting cave provides visitors with an experience like no other as you will need to go through a narrow wooden suspension bridge to enter the cave. At the end of the cave, you will be greeted with an amazing valley view, the Wan Tangga Valley.
3. Wang Burma Cave (Gua Wang Burma)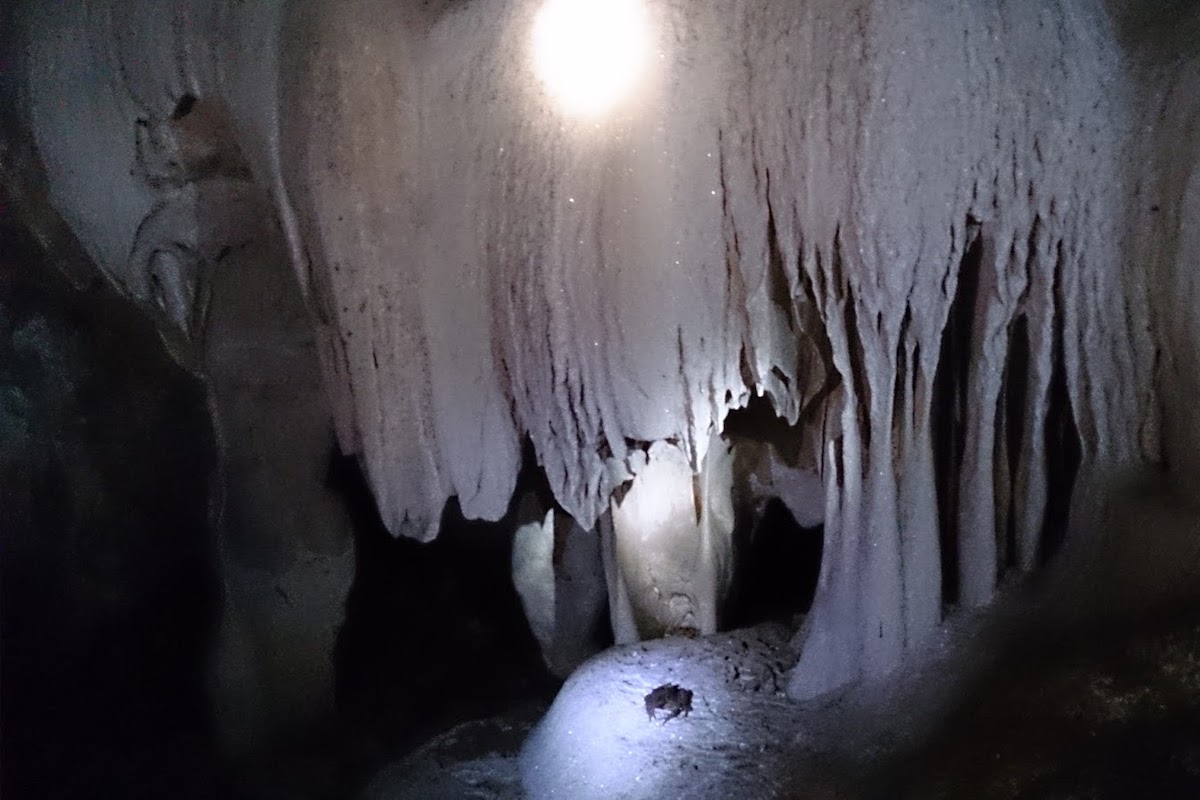 Wang Burma Cave is one of the most popular attractions in Perlis for spelunking. The cave system is divided into 2 main caves: Wang Burma Satu, the less challenging cave with a scenic background and Wang Burma Dua, the cave with narrow passages and muddy tunnels for those who wants to physically challenge themselves. Regardless of the path you choose, your journey will start with a 40-minute jungle trekking to reach the entrance of the cave.
4. Perlis State Park (Taman Negeri Perlis)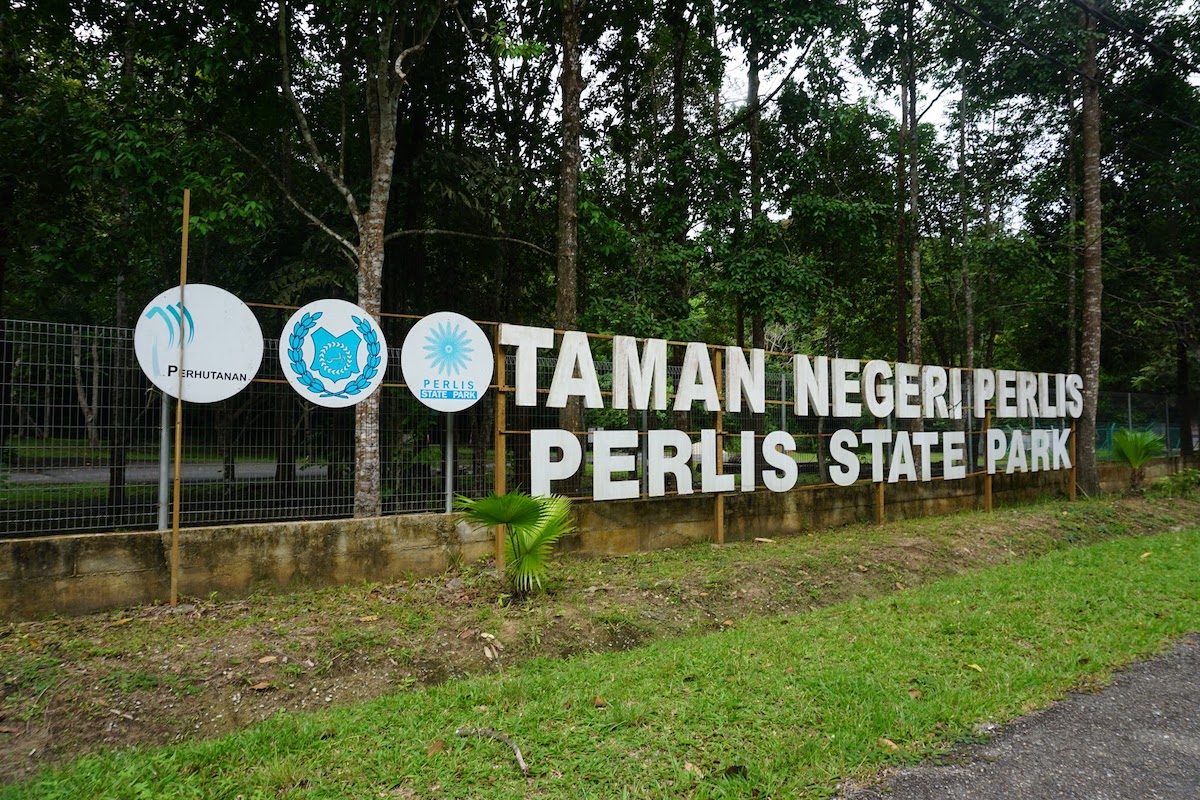 This 5000-hectare park is located at Nakawan Range, the longest continous range of limestone hills in Malaysia. This remote state park is also the only semi-deciduous forest in Malaysia, a phenomenon where the trees shed its leaves for a very short period of time before they are replaced by newer ones. However, you will not be able to access this place freely as you are required to engage a ranger to guide you through the park.
5. Timah Tasoh Lake (Tasik Timah Tasoh)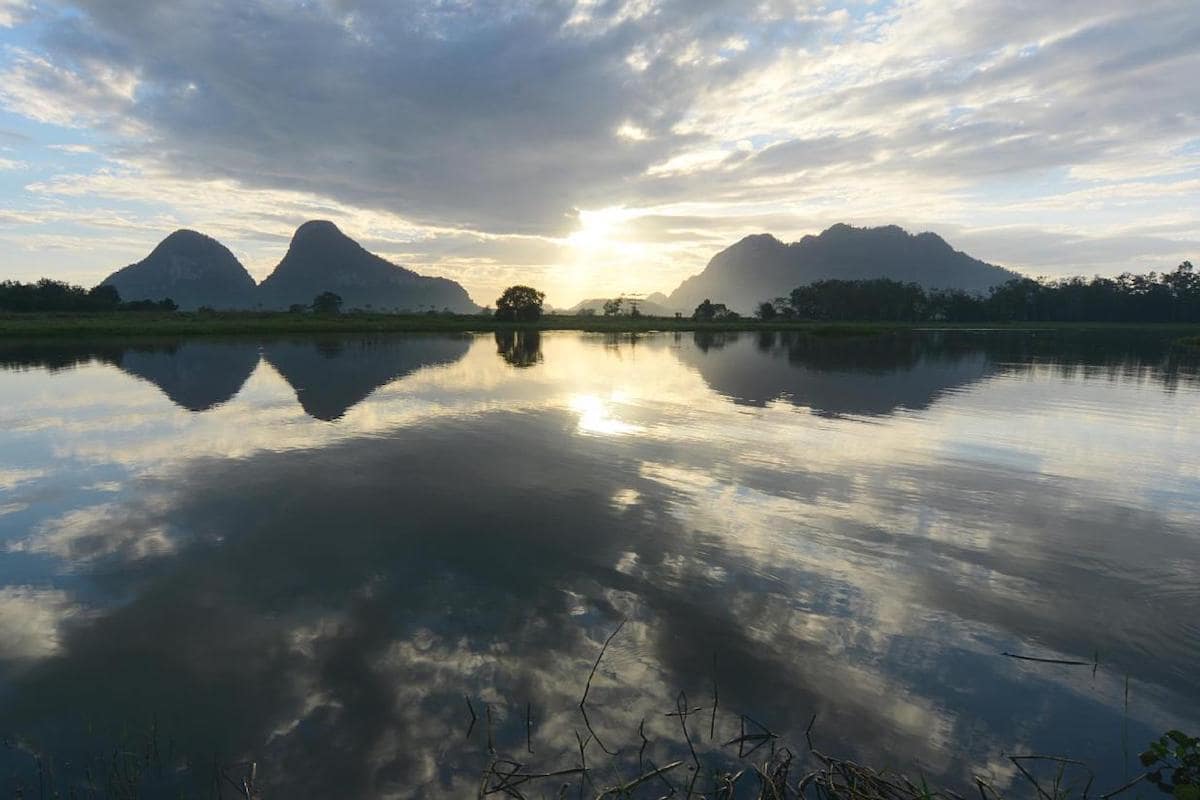 Timah Tasoh Lake is a reservoir that was built in 1992 that serves 2 purposes in Perlis: supplying water to the people and flood prevention. The lake got its name from the 2 rivers that supplies water to it: Timah River and Tasoh River. Due to its natural surroundings, this lake also serves as a sanctuary for migratory birds during winter in the northern hemisphere.
6. ATV Maneq Hills Adventure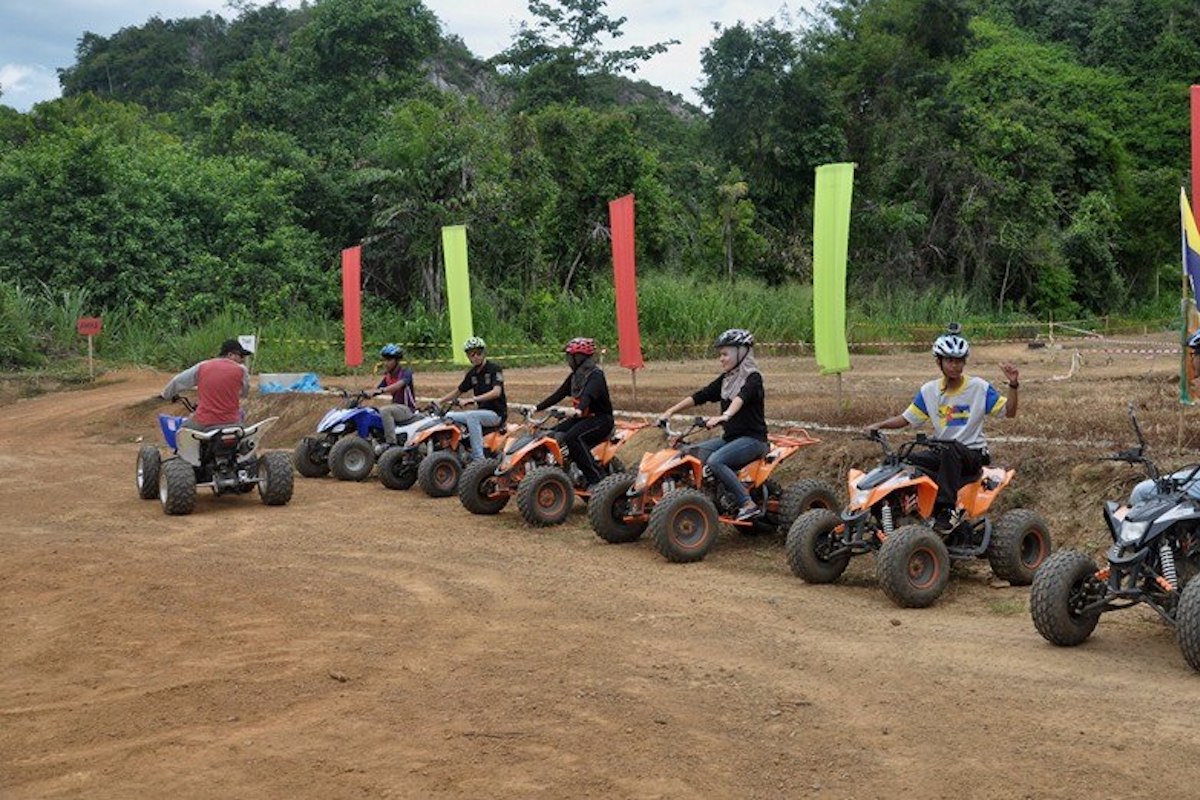 If you love adventure and are looking for a family-friendly place, ATV Maneq Hills Adventure is one of the most suitable attractions in Perlis for you. Over here, you will get to explore Manik Hills on an ATV which helps you to cover more ground, while providing you with tonnes of fun. What's special about this place is there are more than 15 obstacles along your journey that are constantly changing which provides you with a new challenge on every visit.
7. Keteri Hills (Bukit Keteri)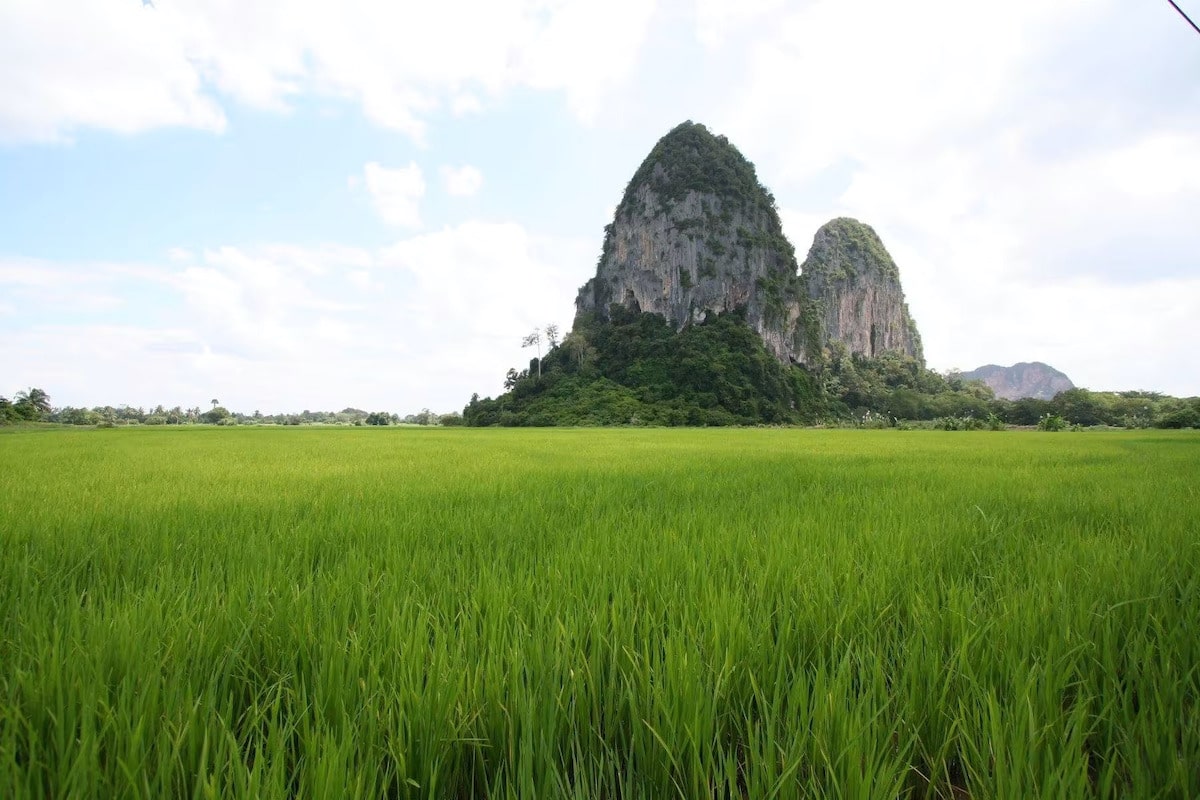 If you are interested in rock climbing, this is one of the best attractions in Perlis for you. This limestone karst formation looks like two towers are standing next to each other and is surrounded by paddy fields that go as far as the eyes can see. Upon reaching the peak of what many has said to be one of the hardest hills to climb in Asia, you will be rewarded with a panoramic view of the surroundings which are made even better during the sunset.
8. Bukit Ayer Amenity Forest (Hutan Lipur Bukit Ayer)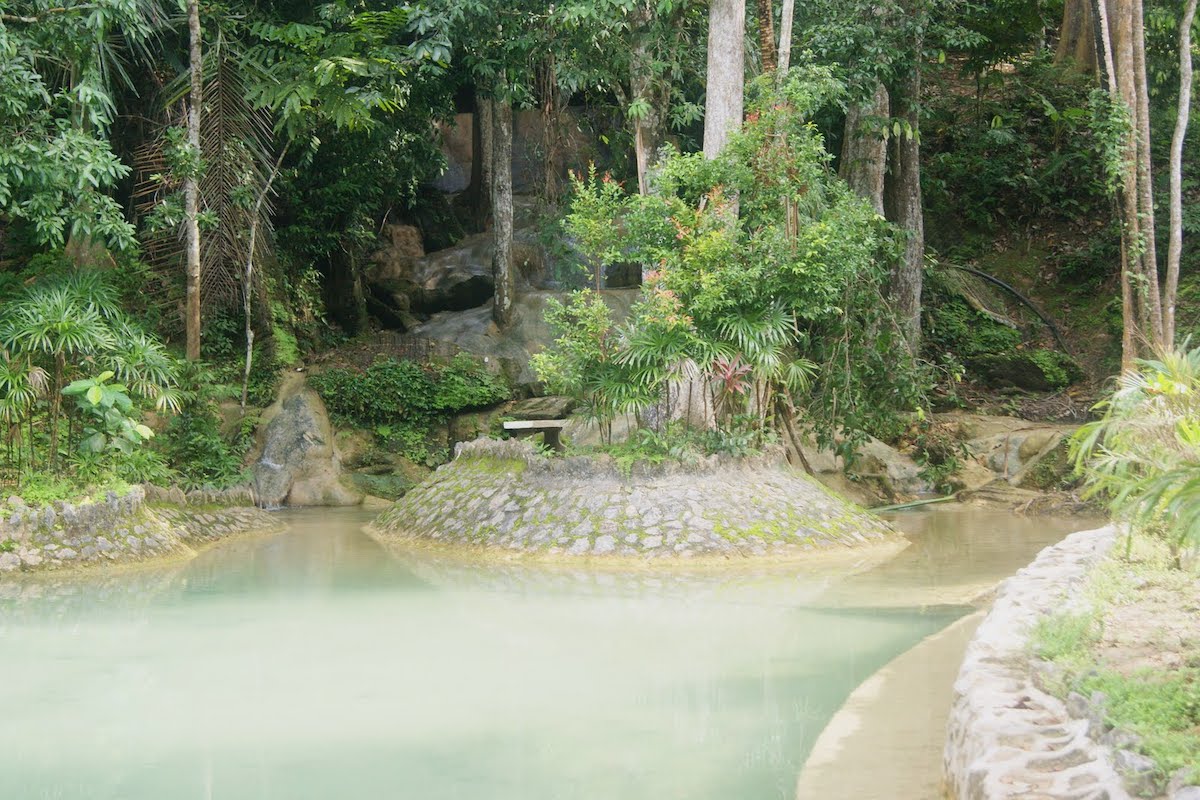 Located 12km away from the Kangar city centre, is the Bukit Ayer Amenity Forest. This recreational park is an ideal place for picnics and also comes with a camping ground, car park facilities and all basic amenities. If you are looking to hike this place, you will need to contact the forestry department first to follow the well-defined paths while for those looking to swim here, there are waterfalls and pools.
9. Kampung Ujung Bukit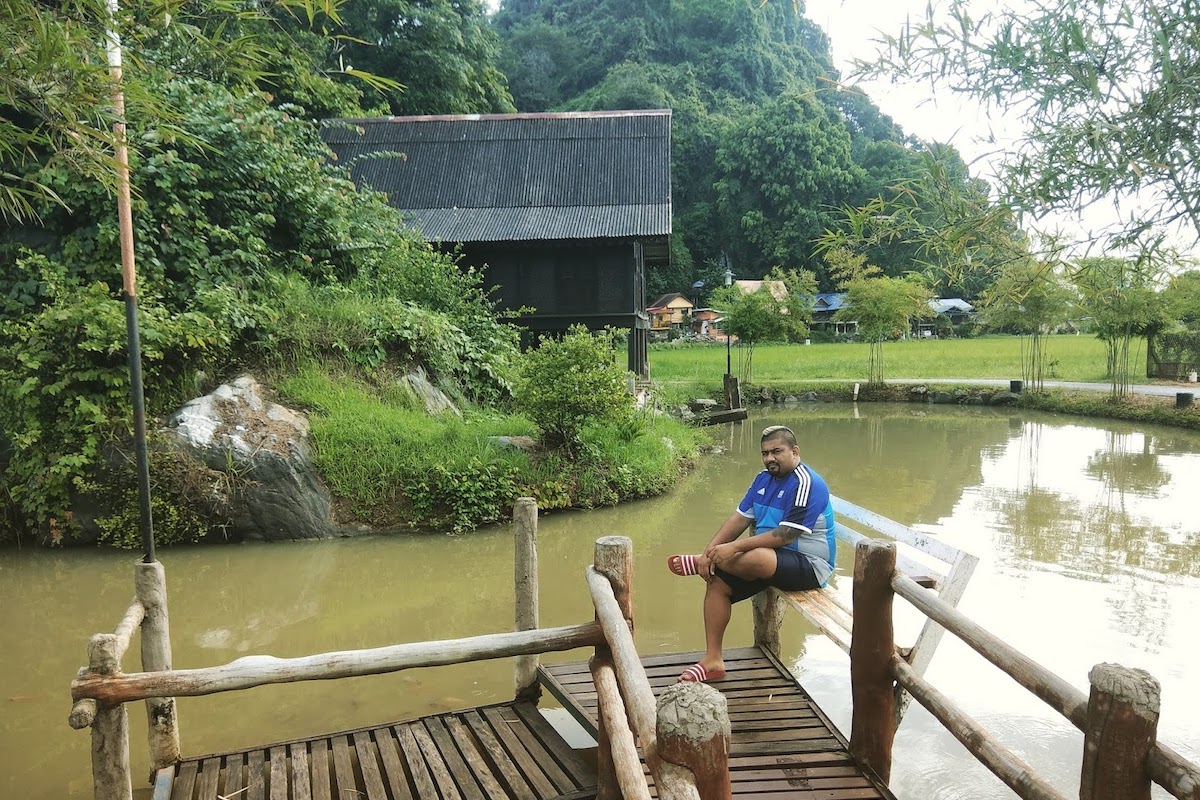 Nestled in the valley of limestone hills and situated among the paddy fields, Kampung Ujung Bukit is a nature haven. You can choose to relax here by staying for a few days in one of the many homestay options available here. While you are staying here, you will also get to experience the life in a village by participating in cultural performances, traditional food making and rice cultivation.
10. Alwi Mosque (Masjid Alwi)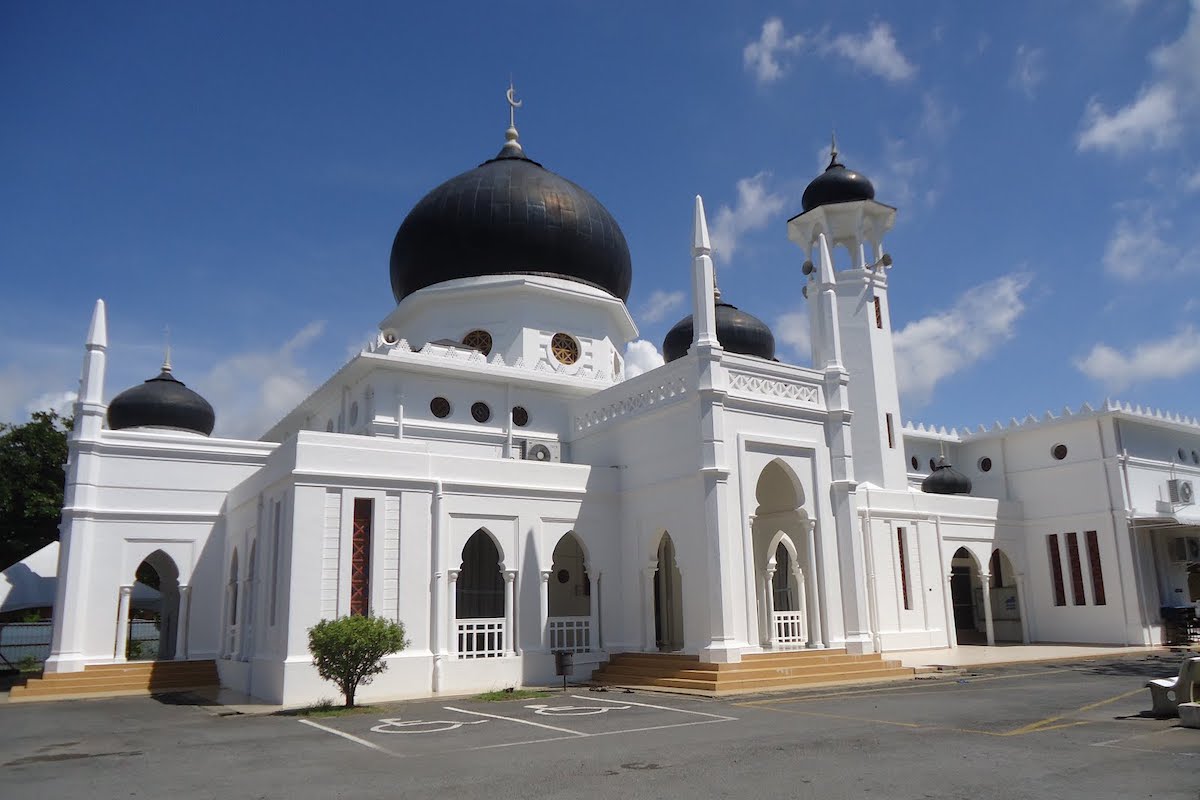 Alwi Mosque is one the oldest man-made attractions in Perlis that was built in 1933 with donations from the local folks. In 2018, this mosque was listed as a national heritage site which became a huge honour to the local community. One of the most distinct features of this mosque that was named after the King of Perlis of that time, is the black dome on this magnificent white building.
11. Perlis Vineyard (Taman Anggur Perlis)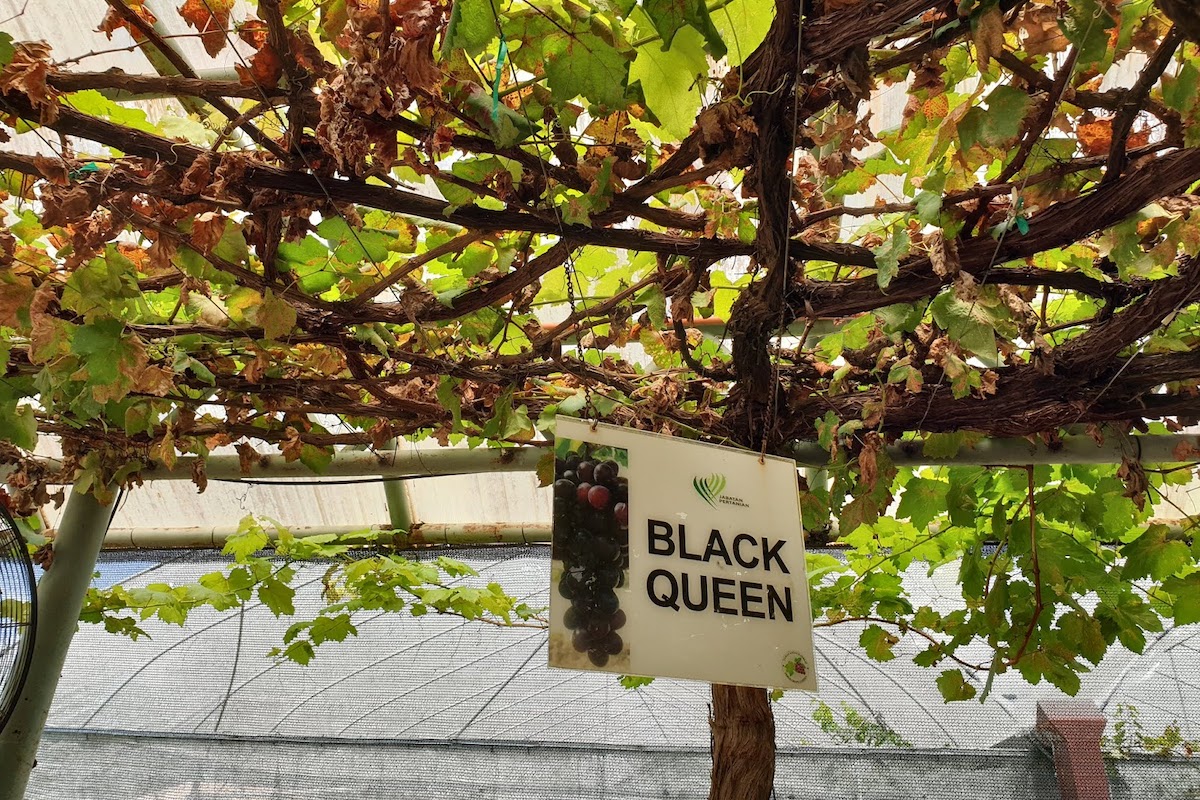 The Perlis Vineyard is a vast grape plantation that is in season every month, though the types of grapes that are available will differ. Among the types of grapes that can be found here are Black Queen, Black Opal and New White Malaga, just to name a few. The grapes are planted in batches, ensuring visitors the opportunity to see the fruits no matter when they choose to visit the vineyard.
12. Tuanku Lailatul Shahreen Bougainvillea Garden (Taman Bunga Kertas Tuanku Lailatul Shahreen)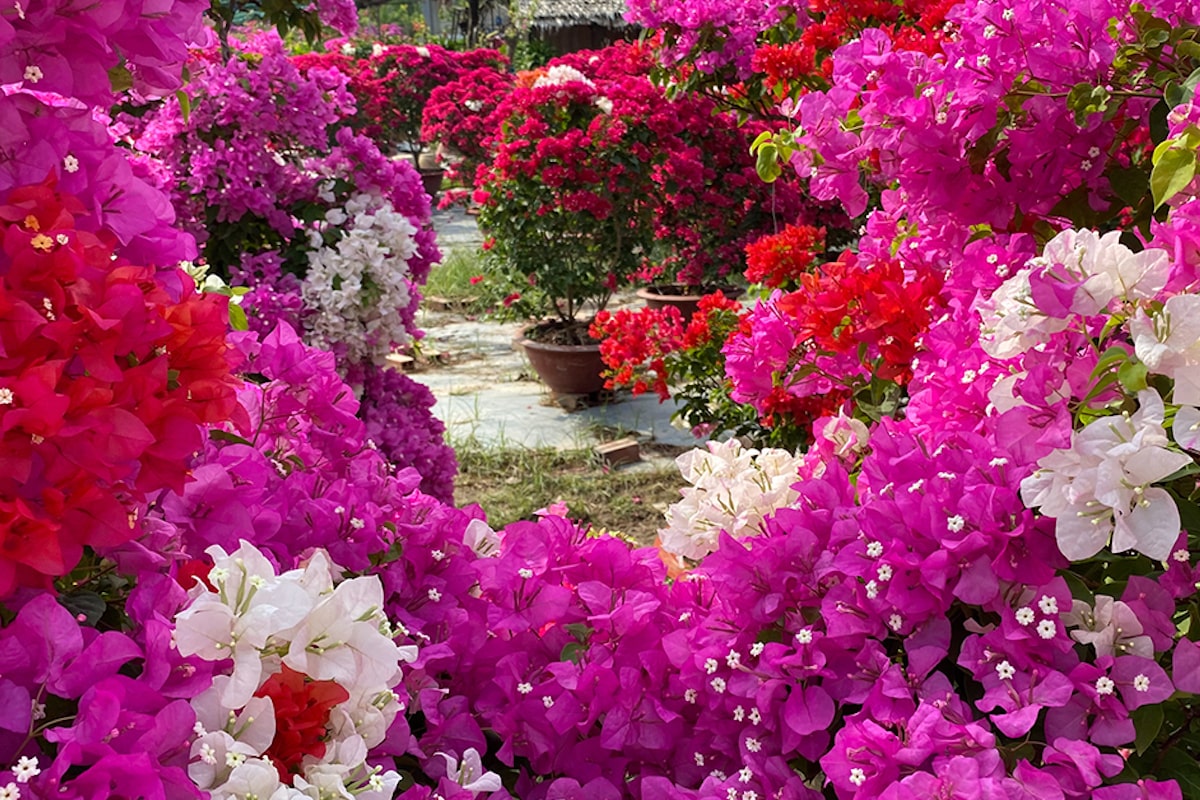 This place, named after Tuanku Lailatul Shahreen Akashah (the crown princess of Perlis), is a beautiful flower garden. Over here, you will be amazed by the beauty of the garden, formed by many different kinds of bougainvillea flowers. And if you have the time, you can go for a hike in the neighbouring hill using the trekking facilities that are available here.
13. Perlis Herbal Forest (Rimba Herba Perlis)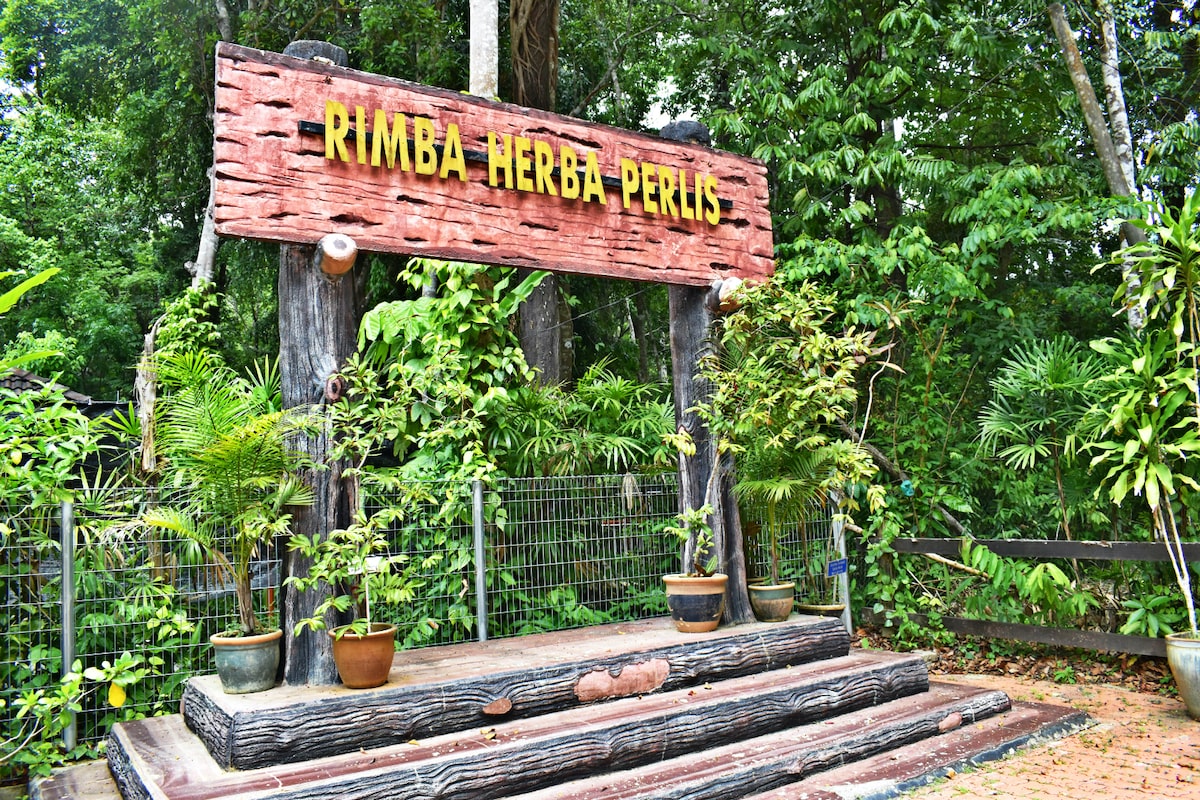 Spanning across 12 hectares of land, this national herbal forest is home to a variety of herbs. Opened in 1999 to the public, some of plants grown here are for their medicinal values such as 'Tongkat Ali' (Eurycoma longifolia) and 'Kacip Fatimah' (Labisia pumila). Besides functioning as a genetic bank, this herbal forest also serves to introduce plants with medicinal values to the people.
14. Bukit Jernih Recreational Park (Taman Rekreasi Bukit Jernih)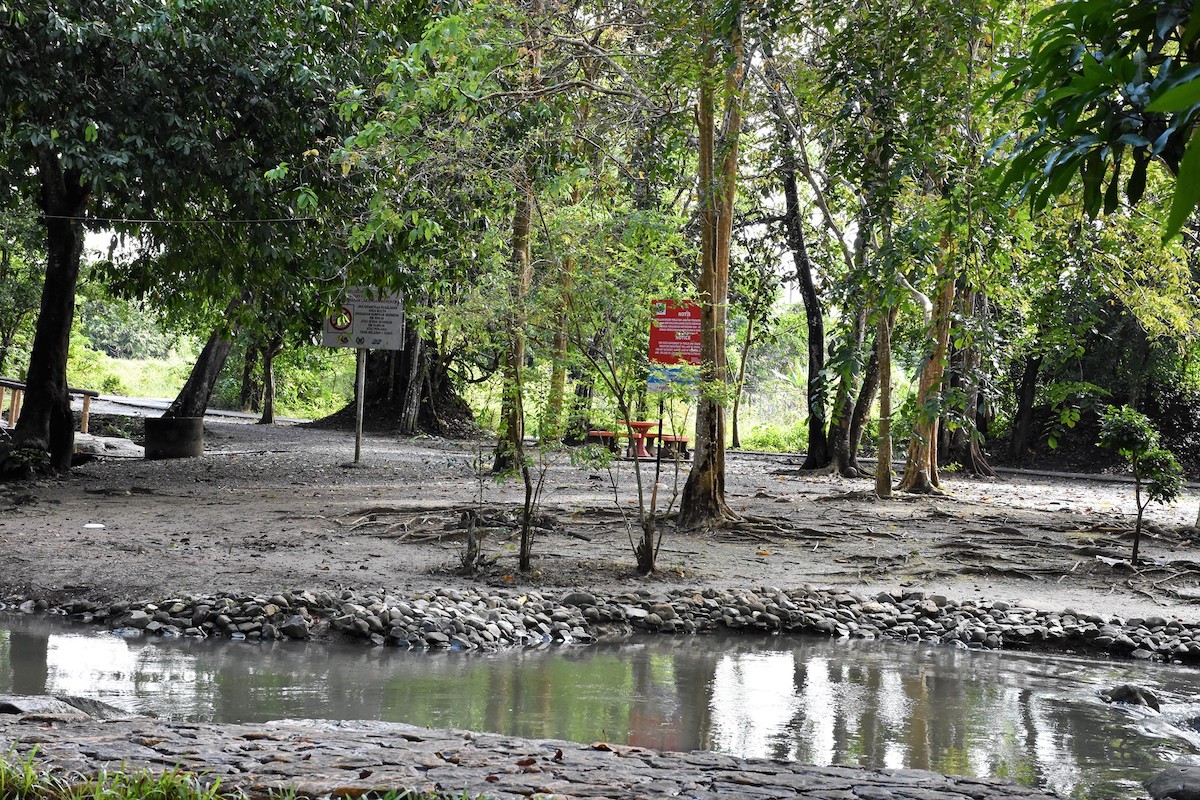 Bukit Jernih Recreational Park is one of the attractions in Perlis that is frequently visited by the locals. If you want to avoid the crowd, you can visit this place during the weekdays, as locals tend to visit this place during the weekends for a picnic and an afternoon dip in the calm river. If you are looking to spend a night here, you can set up your own tent.
15. Pengkalan Asam Trails Recreational Park (Denai Larian Pengkalan Asam)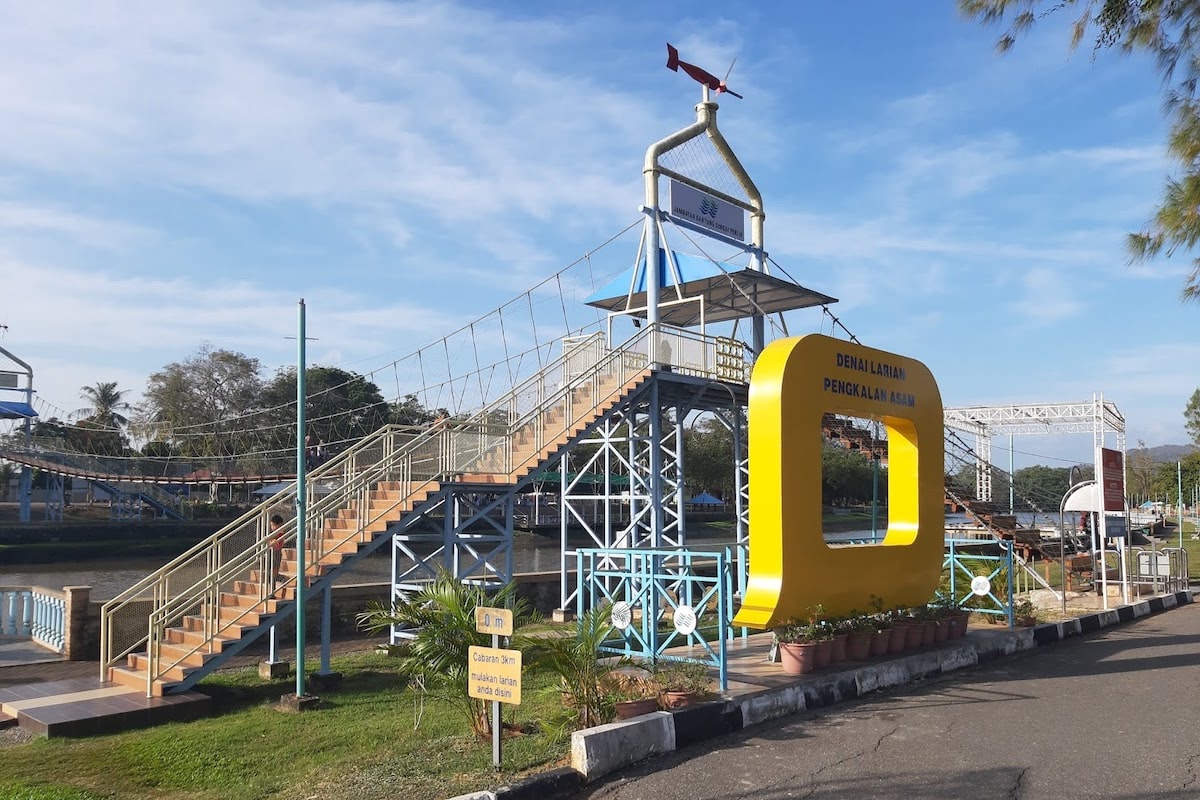 Another beautiful Perlis attraction that is suitable for jogging in the morning and evening is Pengkalan Asam Trails Recreational Park. This place is equipped with a jogging path of 6km, reflexology track and playground, making it an ideal place for the whole family to get together to practice a healthy lifestyle. Not only that, there is also a suspension bridge across the Perlis river which is the highlight of this place.
16. Melati Lake Recreational Park (Taman Rekreasi Tasik Melati)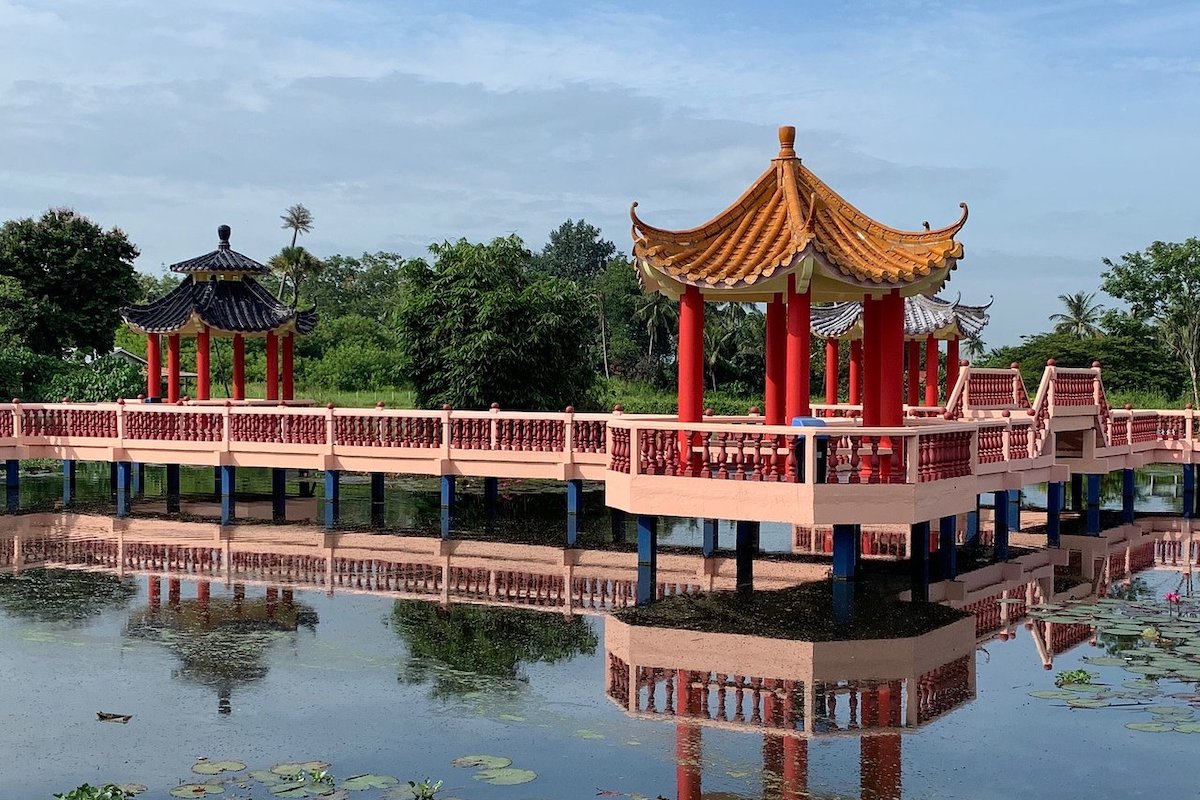 Melati Lake Recreational Park is another one of the many attractions in Perlis that you should not miss out on. You will get to see more than 150 small sandy islands scattered around this lake by walking on the wooden platform that was built to allow visitors to travel from one end of the lake to the other. Not only will you be able to enjoy the scenery in this place, you will also get to see tonnes of lotus plants floating on the lake here.
17. Perlis Snake and Reptile Farm (Taman Ular dan Reptilia Perlis)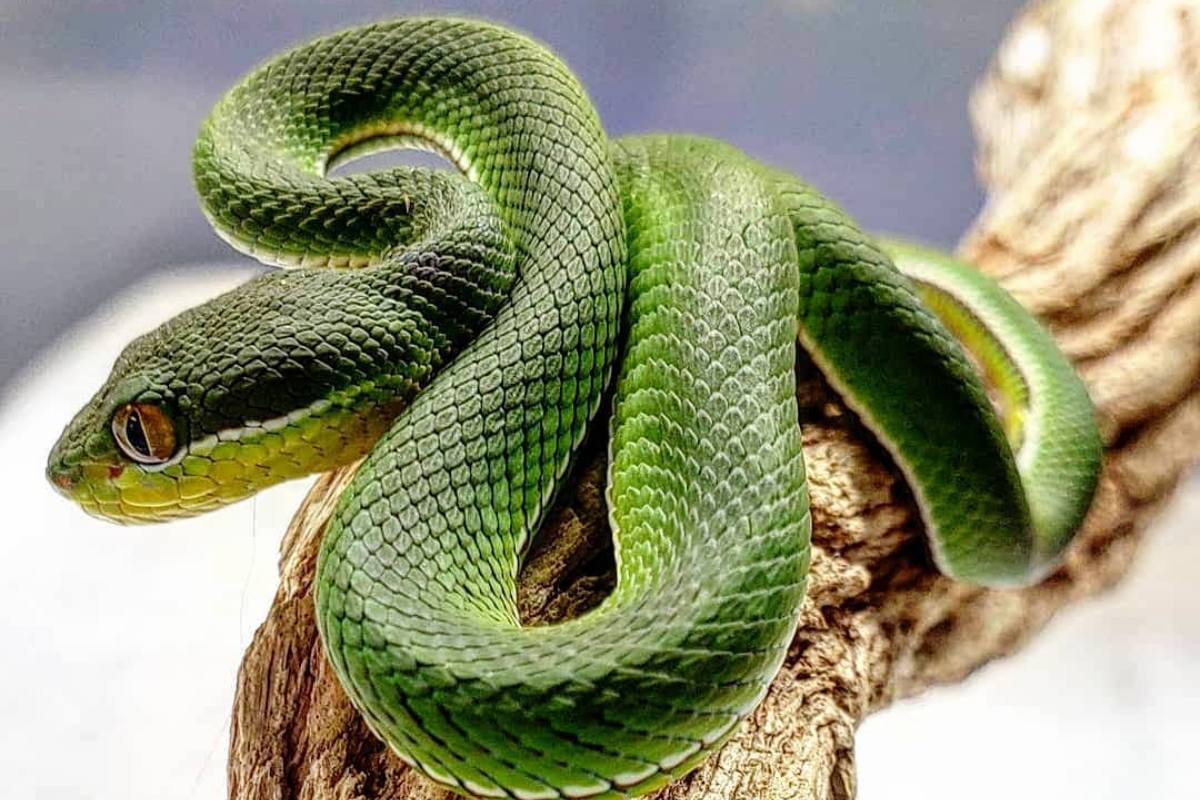 This snake farm is not only one of the top attractions in Perlis, it is also a major tourist spot in Malaysia. This farm (the only snake farm ever built in Malaysia) is home to more than 200 snakes from more than 30 types of species. Besides snakes, you will also get to see other reptiles in the same vicinity such as monitor lizards, iguanas and crocodiles.
18. Wang Gunung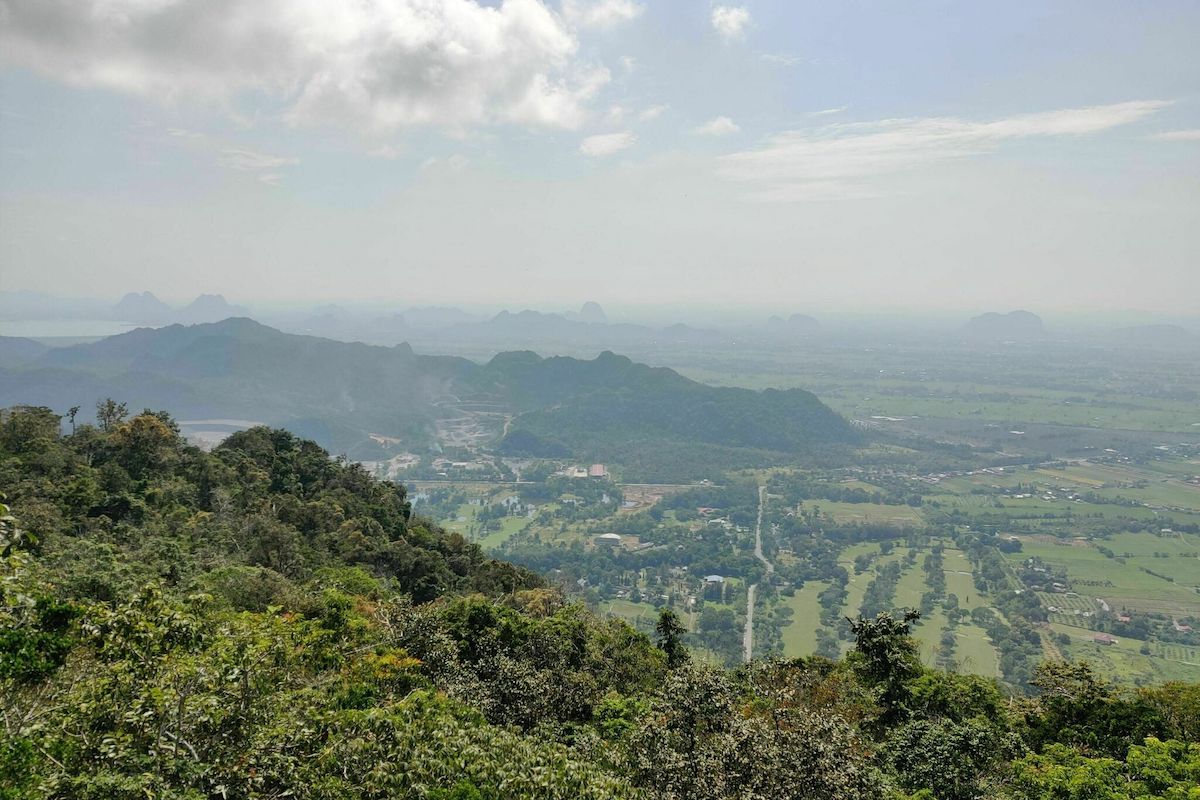 Located at the Malaysia – Thai border, Wang Gunung stands at 499.1 metres above sea level and is a famous rock-climbing spot. The climb to the top of this stone mountain will take approximately 3 hours with 14 pit stops in between for you to catch a break. To conquer this mountain, you will need to obtain a permit from the Forestry Department first, else you will be prosecuted for trespassing.
19. Bukit Kubu Amenity Forest (Hutan Lipur Bukit Kubu)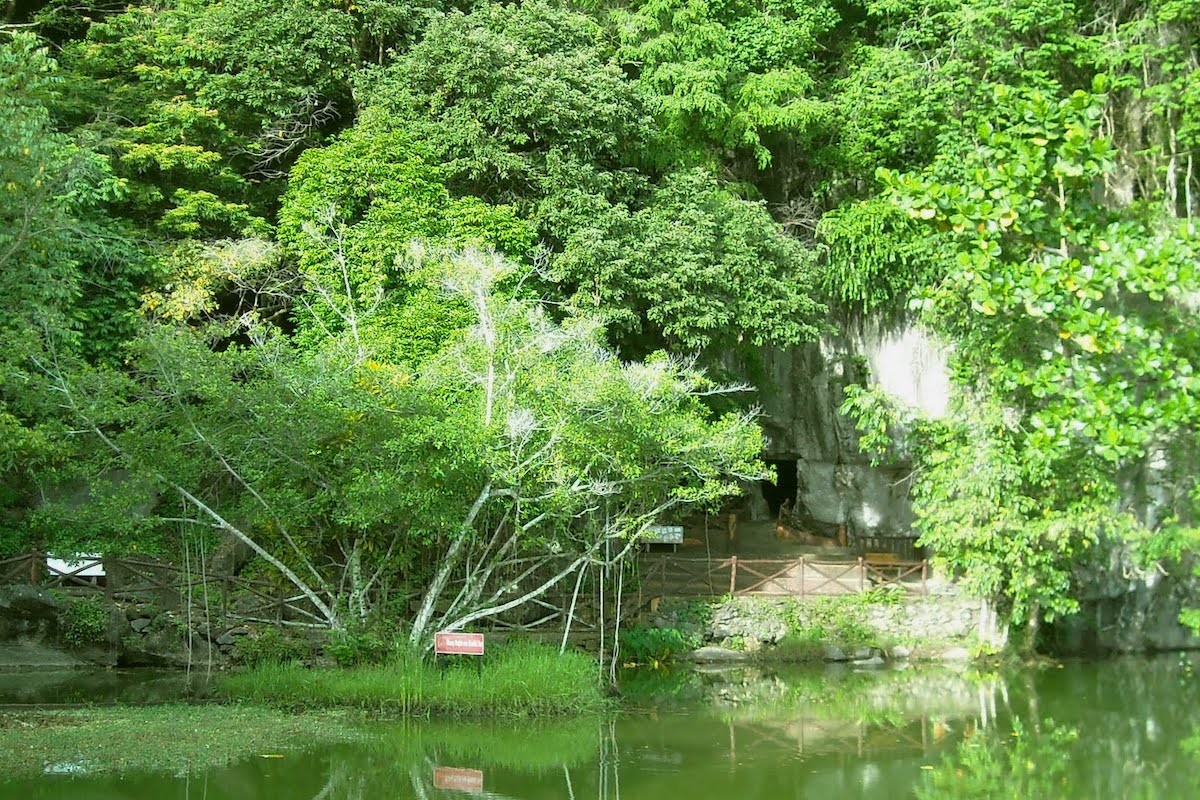 Located 1km away from Kuala Perlis town, Bukit Kubu Amenity Forest is the perfect place for you to relax while enjoying the natural scenery. This 12-hectare recreational park is surrounded by paddy fields and is home to many unique flora and fauna. The natural surroundings make this an excellent place for bird watching, especially when the bird flies in from the northern hemisphere to mate.
Not only that, there also natural limestone caves here, 'Fish Cave' and 'Tiger Cave' which you can enter with the necessary permission from the Perlis Forestry Department.
20. Al-Hussain Mosque (Masjid Al-Hussain)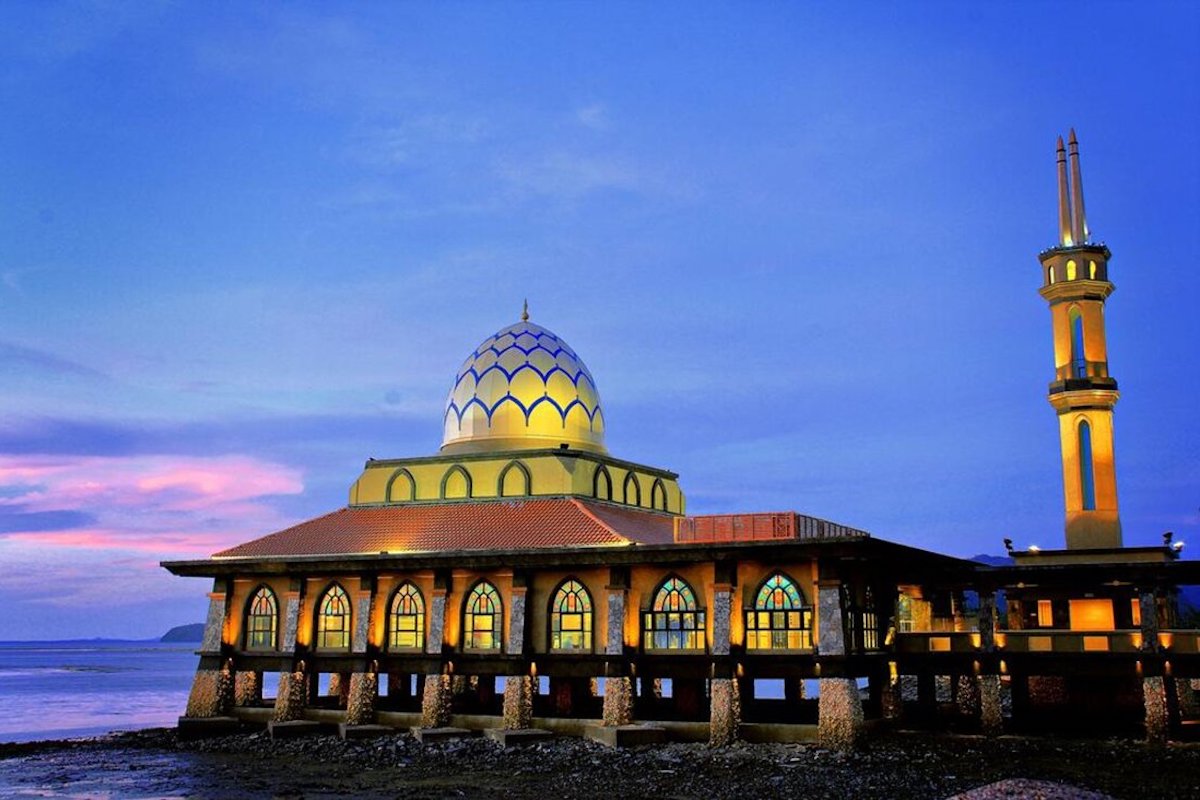 Al-Hussain Mosque is another famous landmark in Perlis. This mosque was constructed on the seashore facing the Straits of Malacca and during the high tide, gives off the illusion of a floating mosque. This uniqueness of the mosque attracts many people from all over Malaysia to visit Perlis to see this mosque with walls that are adorned with pebbles, corals, granites and semi-precious stones.
21. Kota Kayang Museum (Muzium Kota Kayang)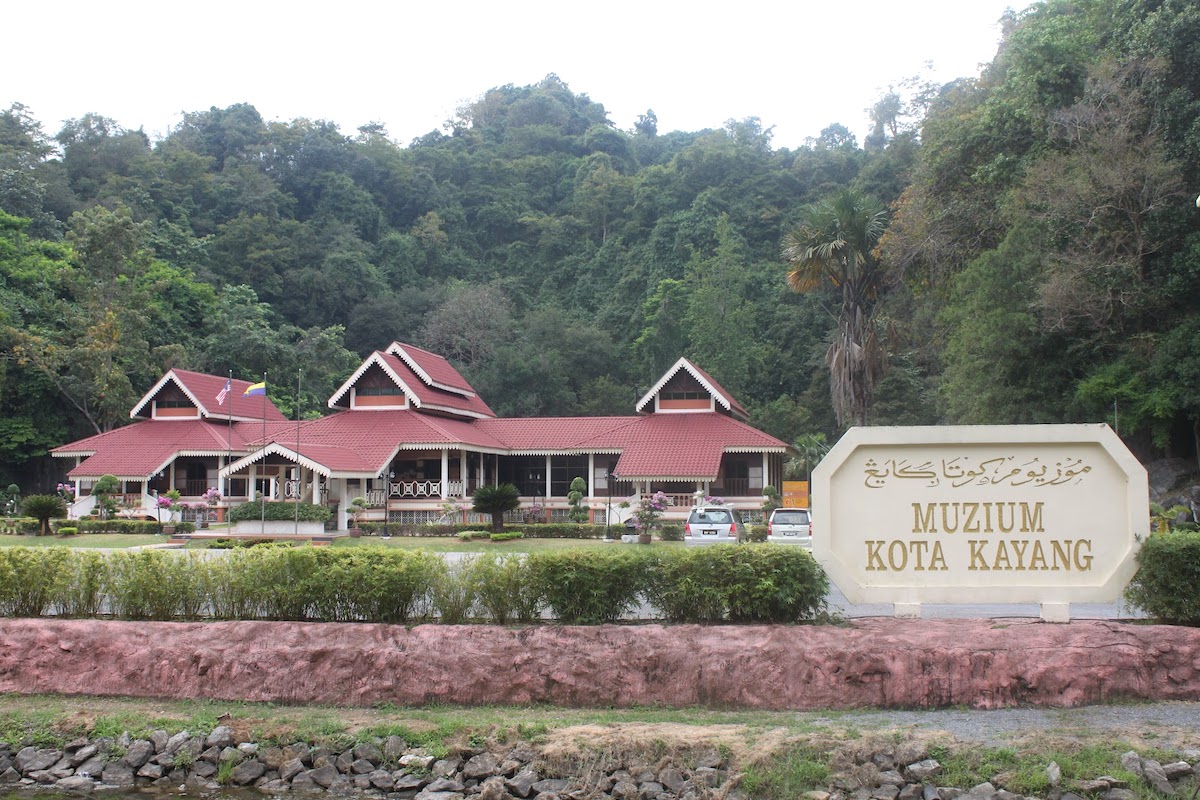 Built in 1991, Kota Kayang Museum is located on a 4.4 acres land near to one of the oldest man-made canals in Malaysia. Many cultural artefacts that are accumulated over the years in Perlis are displayed here for public viewing in the 3 main galleries: general gallery, archaelogical gallery, and Kedah and Perlis gallery. The State Heritage Complex is also located within the vicinity of the museum. If you like to have a more in depth knowledge about the state, this is the place that you should visit.
22. Canopy Walk SPF Mata Ayer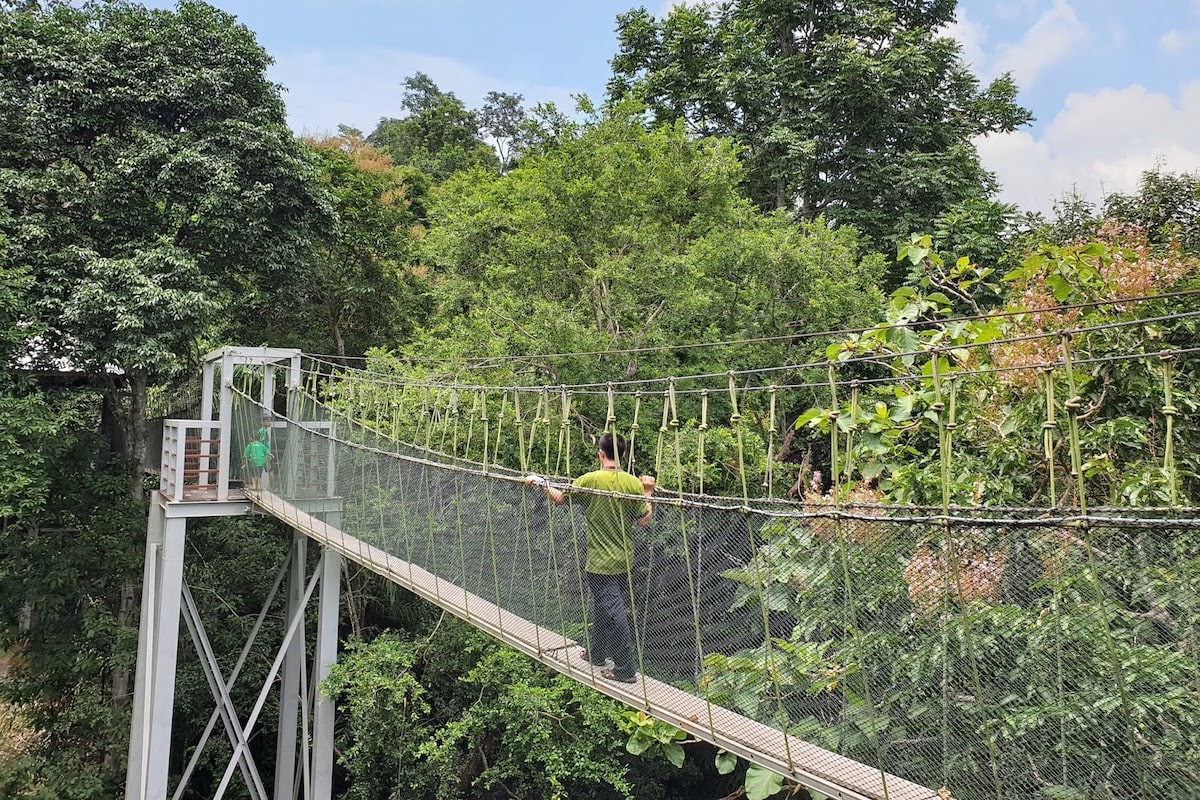 Completed in 2011, this Perlis attraction was built for the purpose of flora and fauna research, apart from promoting ecotourism. This canopy walk is 17 metres above ground and roughly 100 metres long from one platform to the next. While you stroll along the canopy walk, you will not only get a bird's eye view of the entire area, but also get to see the oldest teak tree in Peninsular Malaysia.
23. Perlis Ostrich Farm (Ladang Burung Unta Perlis)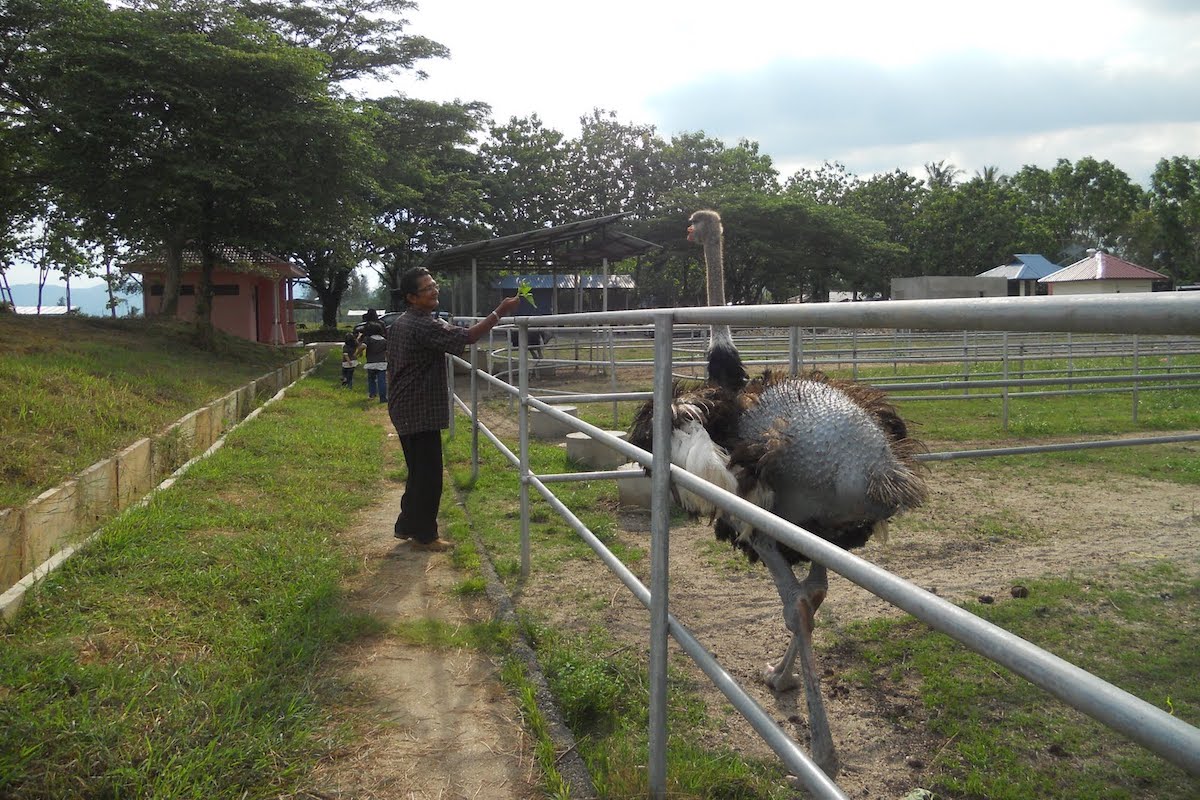 Though this is a relatively small farm with only a few ostriches compared to the other ostrich farms in Malaysia, the Perlis Ostrich Farm is still able to get the children excited as they can see these big birds up close. They are not very aggressive and the keepers will allow you to pet and feed the ostriches. An ostrich egg is also put on display here to show you how gigantic they look in comparison to a regular chicken egg.
24. Nipah Kipli Farm (Ladang Nipah Kipli)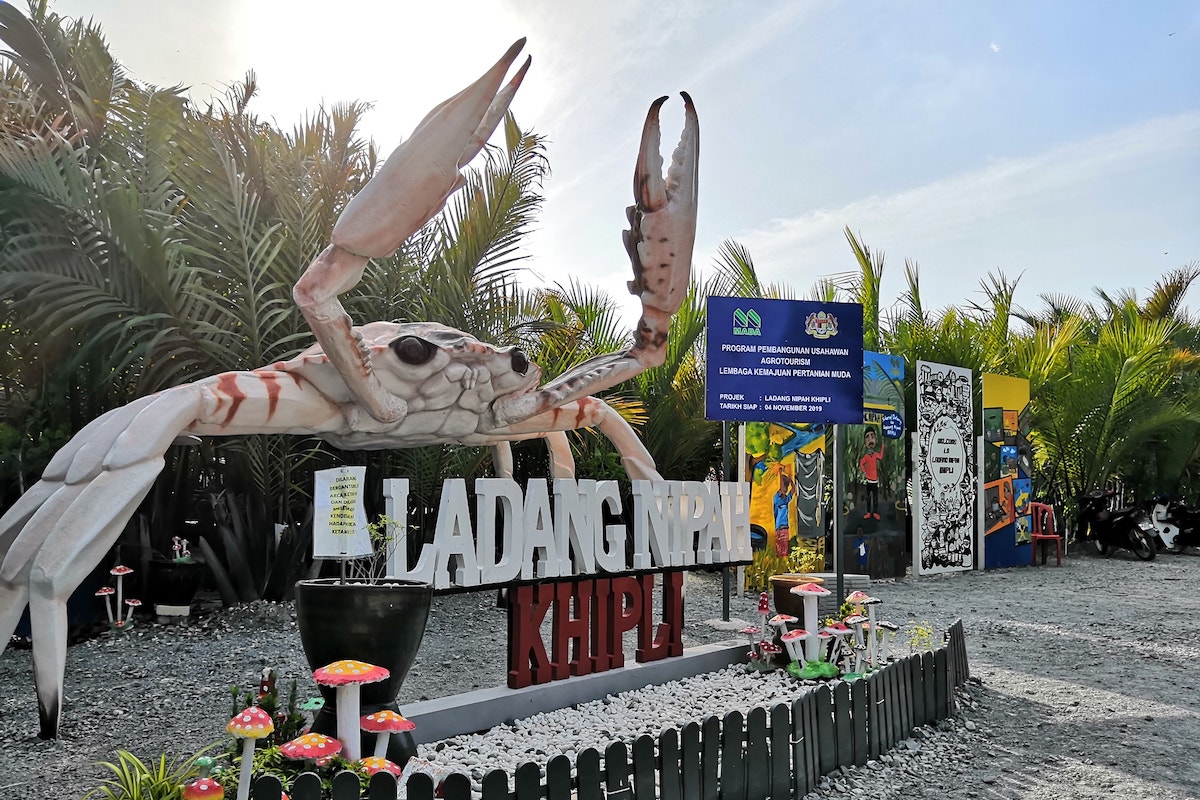 Nipah Kipli Farm is the place where you will be able to see palm trees as far as your eyes can see. Apart from appreciating the beauty of these plants, you will have the chance to try out the fresh and sweet juice that are made from this plant. You can also try out the 'laksa' (curry noodle) and rice field crab while you are here.
25. Wang Kelian View Point (Menara Pandang Wang Kelian)
Another one of the more popular attractions in Perlis that you should visit is Wang Kelian View Point. On the colder days, you will see thick white clouds surrounding the hills here. Not only that, you will get a panoramic view of Perlis and its natural surroundings.
Most of the attractions in Perlis are tied to nature. While it is not as developed as the other states in Malaysia, it offers a perfect getaway from the hustle and bustle of the city. Not only that, because of its close distance to Thailand, this state is a perfect stop for you to enjoy the natural attractions before you continue your trip to Thailand.