Top 11 Attractions in Kota Belud (2024)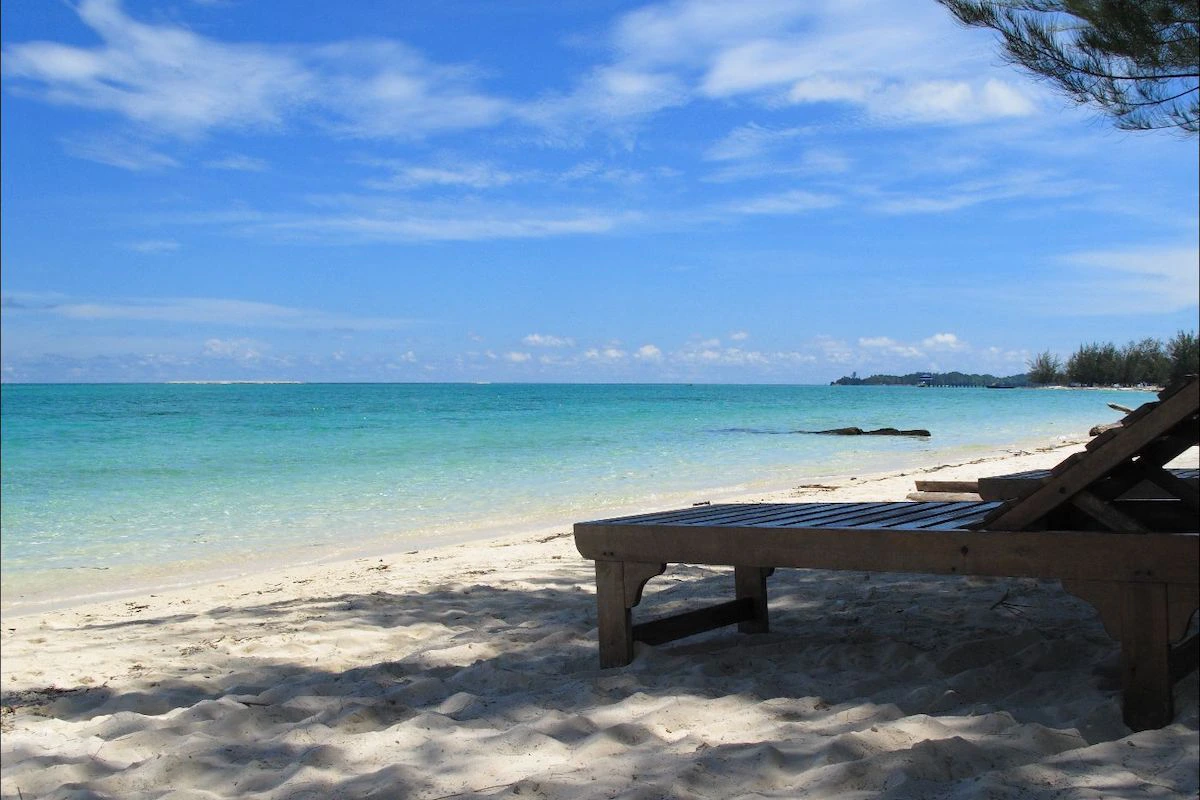 Nestled in the West Coast division of Sabah, about an hour away from Kota Kinabalu, Kota Belud is renowned for its lush scenery and seafood restaurants. Many people tend to visit this town for the breathtaking nature, but there is certainly more than meets the eye when it comes to this little town. Here are some of the natural and man-made attractions in Kota Belud you should visit.
1. Mantanani Island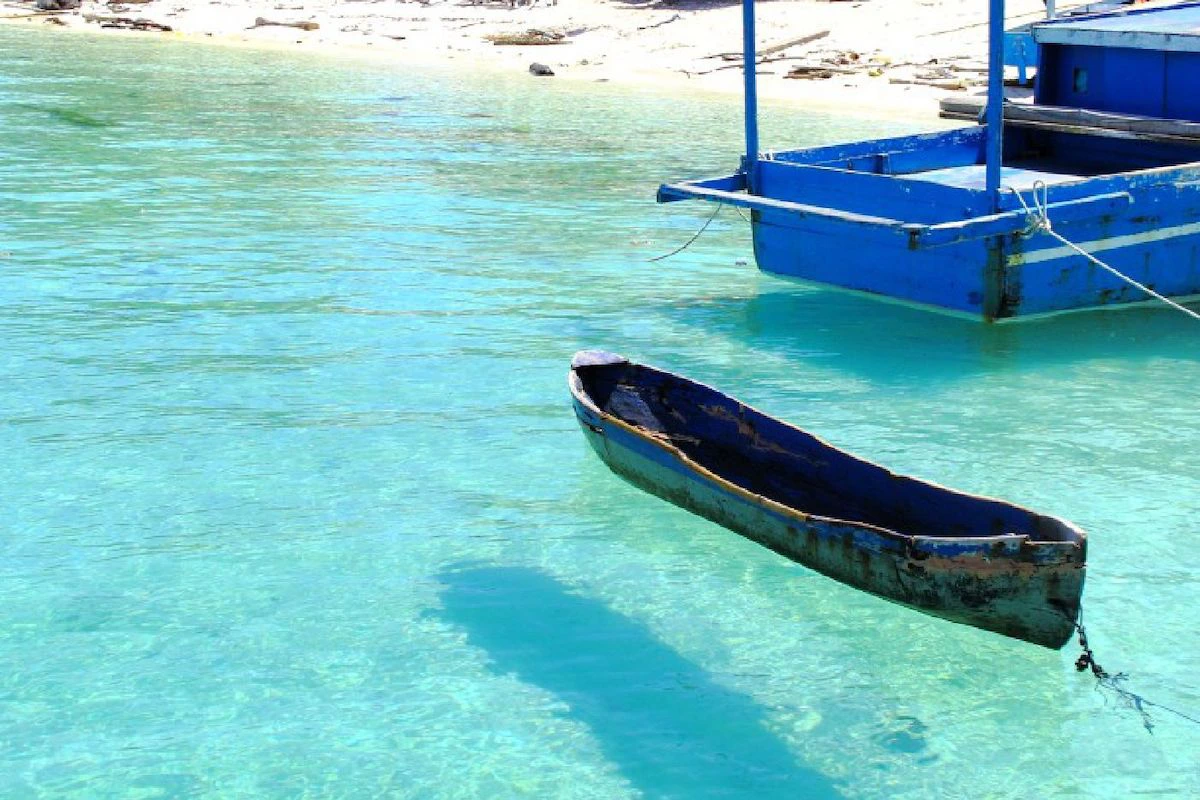 Mantanani Island is an island that is famous for its diverse marine life, beautiful beaches and a serene atmosphere. Looking like a thin knife from a bird's eye view, this Island boasts a long shore that stretches up to 25 metres. There is plenty you can do here from island trekking to water sports, or you can even just laze on the beach.
2. Polumpung Melangkap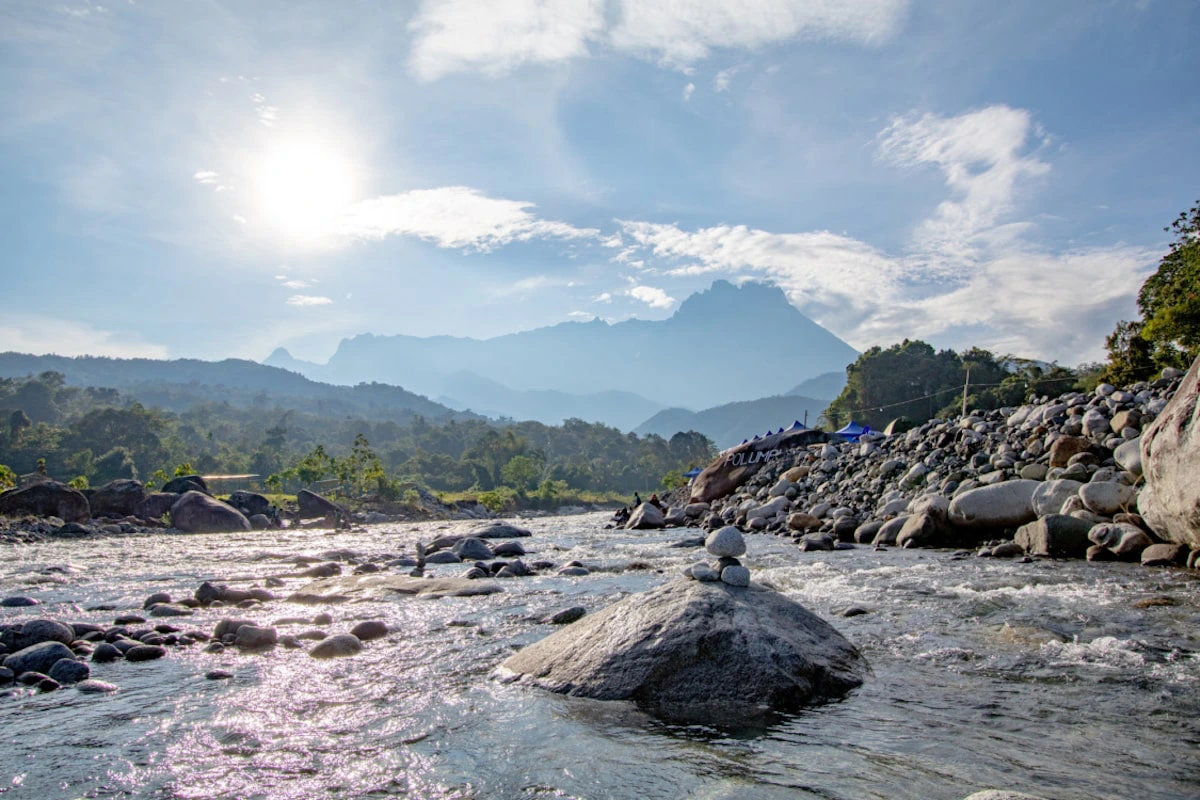 Located on the east coast of Sabah, Polumpung Melangkap is a beautiful fishing village situated on top of limestone rock formations. It's about an hour and a half drive from Kota Belud town and a 15-minute boat ride across Sungai Kalampunian, part of the larger Kinabatangan River, to reach this Kota Belud attraction. The river meanders through plantations before reaching its final destination at the South China Sea.
It's like a natural swimming pool, and people come here to cool off during the hot summer months. This particular one has been nicknamed "Malangkap" by locals who claim that when you go in and close your eyes, the water feels like silk against your skin. Besides, one could also go trekking through the hillsides or even experience life as a local farmer by participating in rice planting rituals.
3. Bongol Hill (Bukit Bongol)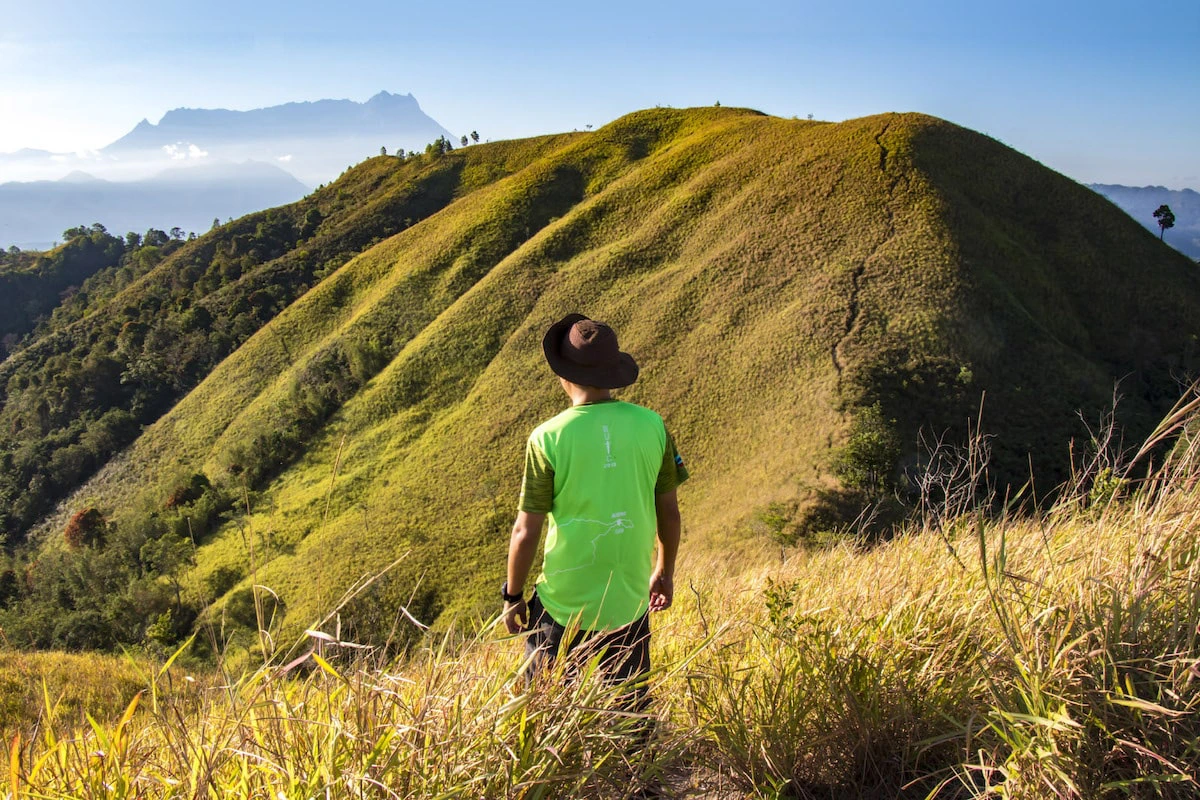 Bongol Hill is a small hill right outside Kota Belud, Sabah, famous for its rich culture and natural beauty. The hill got its name from the Malay word "Bonggol", which translates to a hump. This beautiful gem is one of the many excellent attractions in Kota Belud for hiking and admiring nature at its finest; located about 10 minutes away from town and consists of a vast mountain range with waterfalls on either side.
There are some basic amenities and some benches so that people can take breaks along the way if they need them. It is said that this was an old logging trail, but now it's just used for hiking. There are multiple trails that range from moderate difficulty for beginners to challenging for experienced hikers only. The view from each path varies, whereby you can see everything from lush green forests down below up to magnificent views of sharp mountainous peaks with snow-topped summits.
4. Riverside Ecology Firefly Center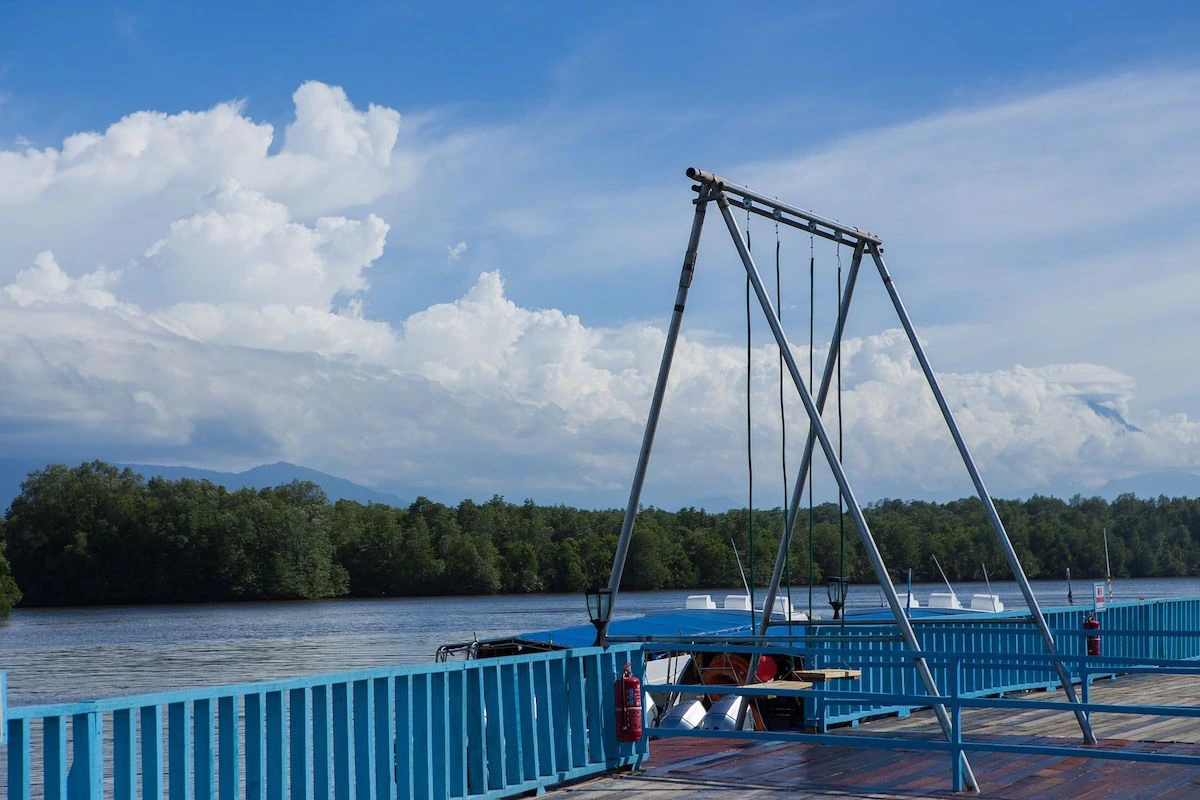 The Riverside Ecology Firefly Center, located in Kota Belud, Sabah, is on a mission to protect the firefly population of the world and is the world's first firefly center. The center has been around for over 10 years, and it's one of the few centers that specialize in studying these beautiful little creatures. They research and document all aspects of their lives, including habitat, behavior, reproduction, besides acting as an educational hub for the public to learn about the importance of these tiny insects that fly through the air, decorating the night sky.
You can also walk around their trails, go on a night hike with them to see firefly habitats in the forest, or even enjoy a boat ride along the mangroves. There is also an air-conditioned restaurant that serves delicious meals, and who knows, you might be fortunate enough to spot the proboscis monkey nearby.
5. Tadzmahal Travel & Tours Jetty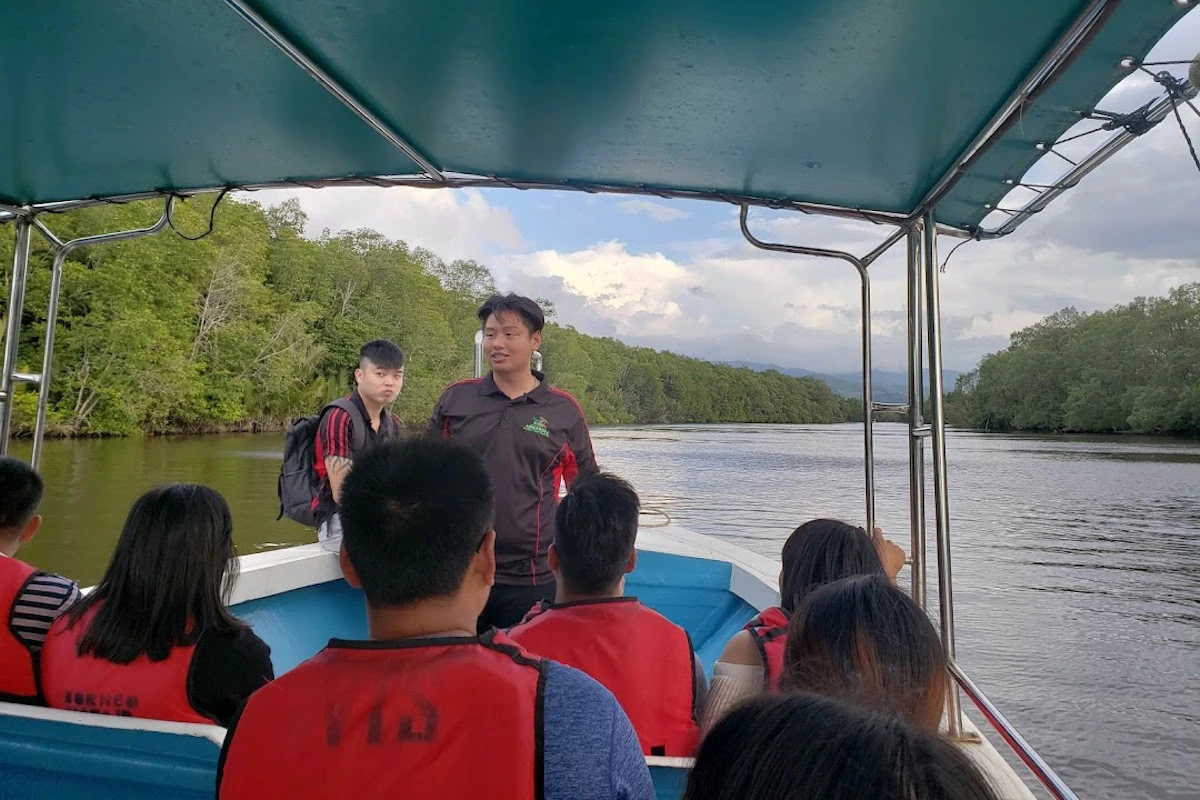 Voted as one of Malaysia's top 10 most scenic beaches by CNN International and was also featured as part of an episode on National Geographic Channel's "Ultimate Geography: A World Atlas" series, Tadzmahal Travel & Tours Jetty is one of the must-visit attractions in Kota Belud for those who love to travel and explore new places. They have a diverse range of attractions that will appeal to all types of visitors. With plenty of activities on offer, visitors can indulge in their favorite pastimes, such as fishing, snorkeling, or just relaxing with friends over a cup of tea.
The jetty can accommodate up to 5 boats at any given time, which will take you on your next adventure into the heart of Borneo's interior or out to sea, where one can indulge in deep-sea fishing for their dinner that evening. Whatever your preference may be there's something here for everyone.
6. Tamu Kota Belud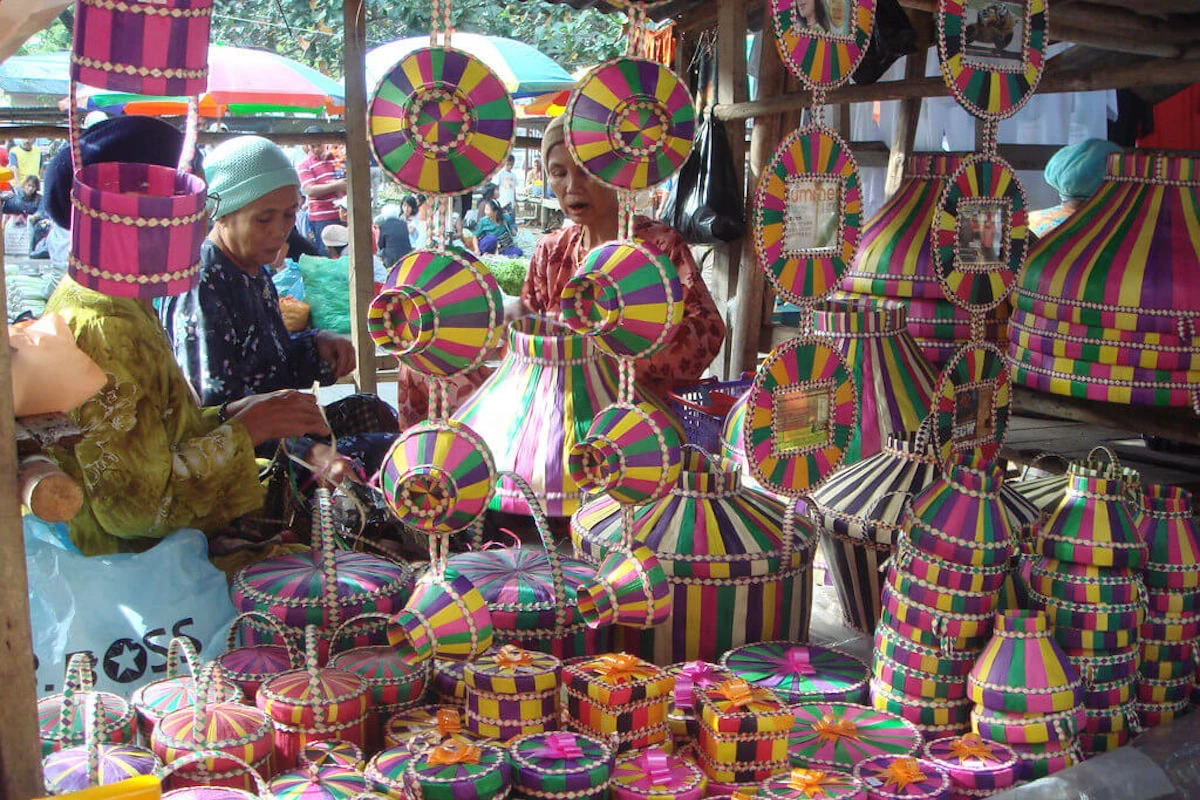 When going to Kota Belud, be sure to check out the weekly market where traders gather to sell their produce. Besides leafy vegetables to delicious cakes, there are also creative handcrafts and skillfully tailored traditional outfits. The weekly market is a popular Kota Belud attraction, attracting visitors with affordable deals, which also happens to be the venue of the annual event, Tamu Besar, held every October.
Literally translated as Big Market, it is a platform for all traders to display their best wares while locals highlight the colorful culture of Kota Belud with unique performances.
7. Kawa Kawa River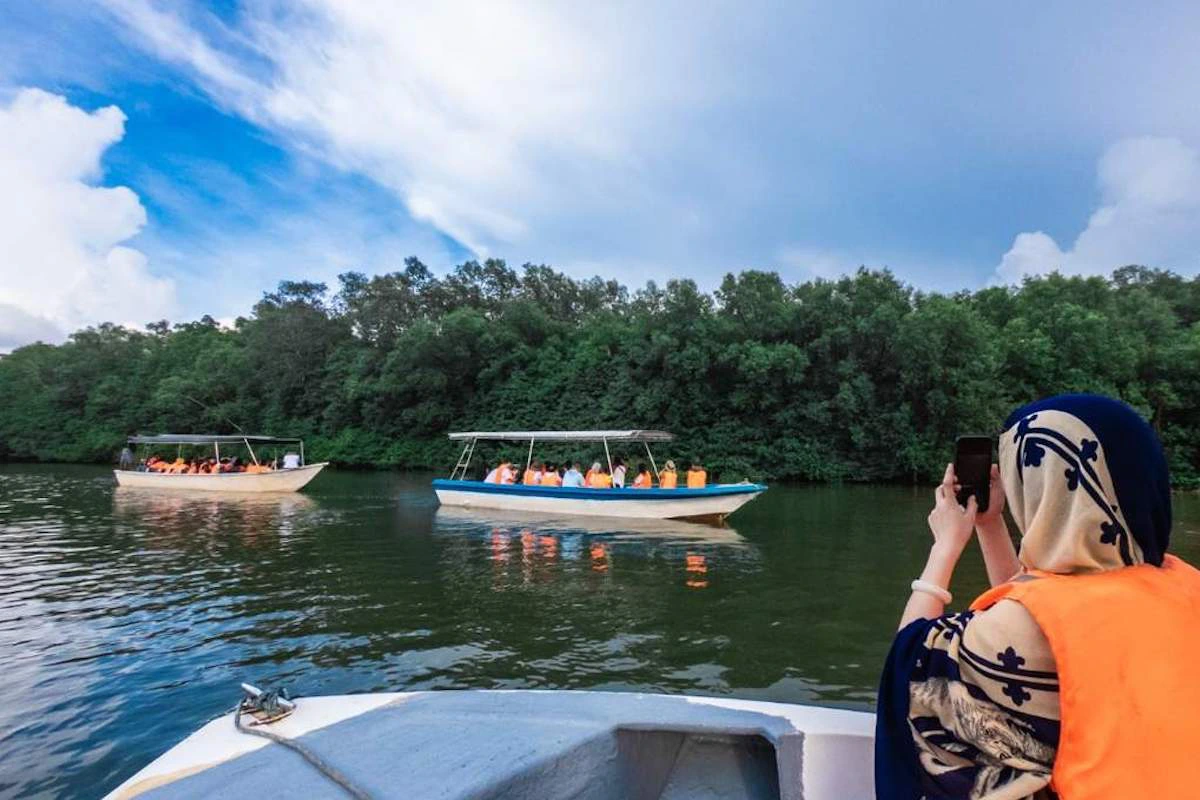 It's not every day that you can see a place like the Kawa Kawa River in Sabah. The waters are extremely pristine that one could just sit by this river and would never grow bored. Only 15 minutes away from town, it has played an important role in helping the people who live around it transport goods.
The Kawa Kawa River in Sabah is another one of the popular attractions in Kota Belud because of the many activities available, such as rafting, hiking, and swimming. The river offers a variety of waterfalls to explore, which are perfect for those wishing to have a different experience from their usual day out. If you're looking for something more exciting than just going on a simple hike or swim, this is the perfect place.
8. Tambulion Village (Kampung Tambulion)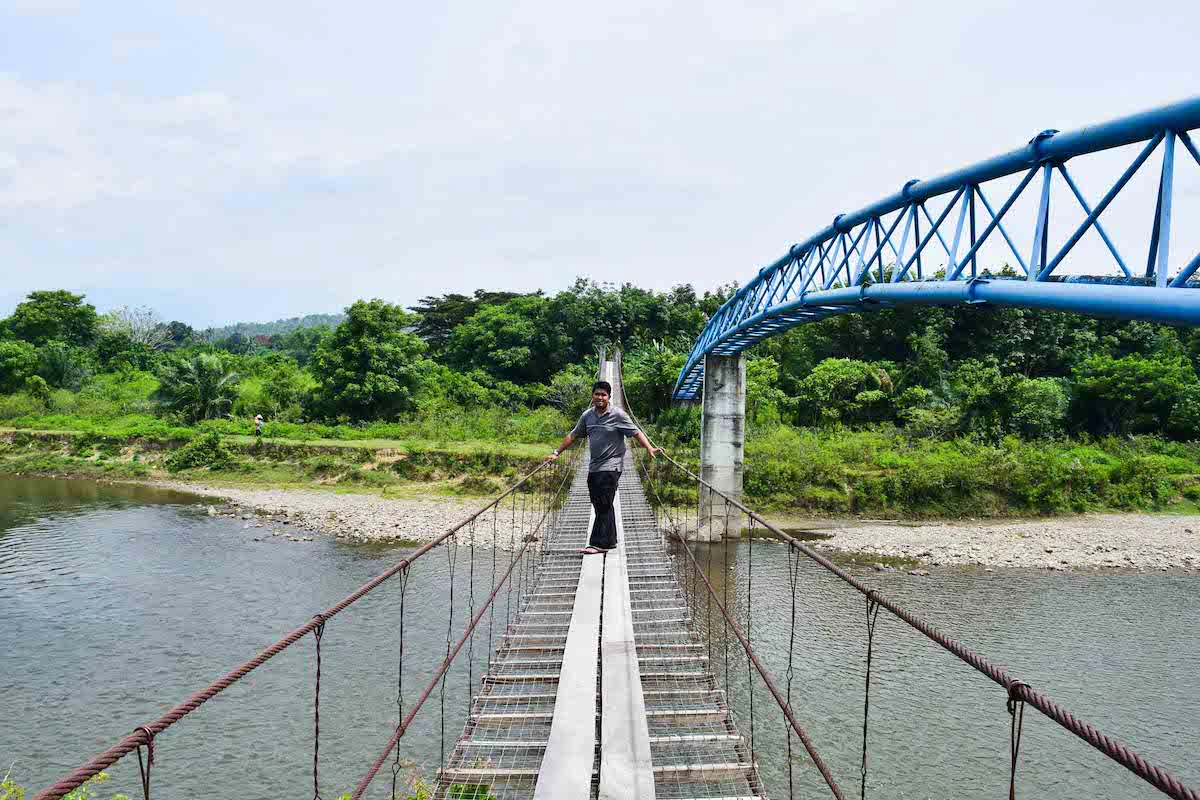 Kampung Tambulion is a small scenic village situated on the east of Kota Belud town and is filled with kind-hearted and welcoming villagers. In this beautiful Kota Belud attraction, one is able to admire paddy fields and a fantastic view of Mount Kinabalu. The people of Tambulion have very strong ties to their traditional customs even though they live in an age where everything seems so fast-paced. Besides being a good spot for camping and jungle trekking, you can also try fish feeding and paddy planting too.
9. Usukan Cove Lodge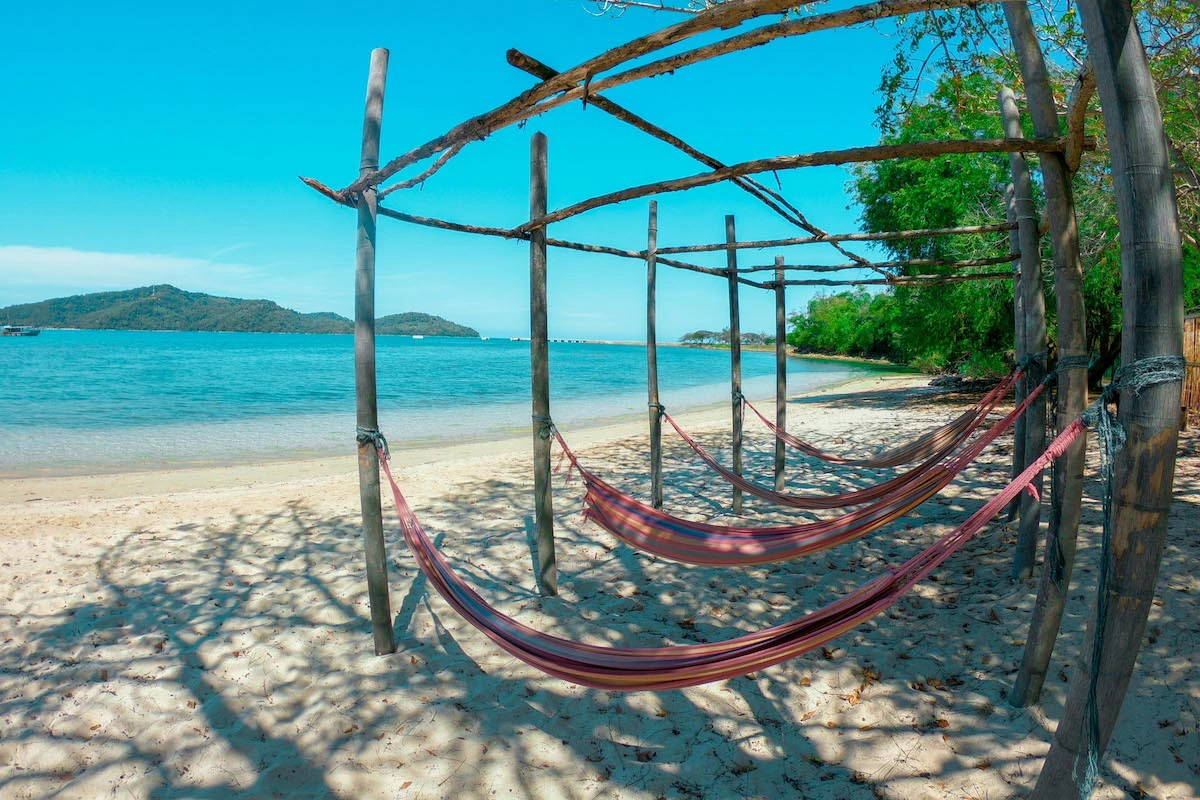 Tucked away in a remote part of Sabah is the serene Usukan Cove Lodge, another one of the many beautiful attractions in Kota Belud and an idyllic getaway from the hustle and bustle of urban life while still being close enough to nature so you can experience everything it has to offer. Surrounded by lush green forest and towering limestone cliffs, this lodge will help you reconnect with nature and take a step back from your hectic lifestyle. Whether you want to go on hikes or just relax around the pool, there's plenty for everyone at Usukan Cove Lodge Kota Belud.
Built in 2003, it offers a mix of Balinese, Malaysian, and Western-style accommodations with a clear view of the rainforest mountain range as well as easy access to many exciting outdoor activities, including trekking up Mount Kinabalu or visiting some local waterfalls.
10. Bigfin Divers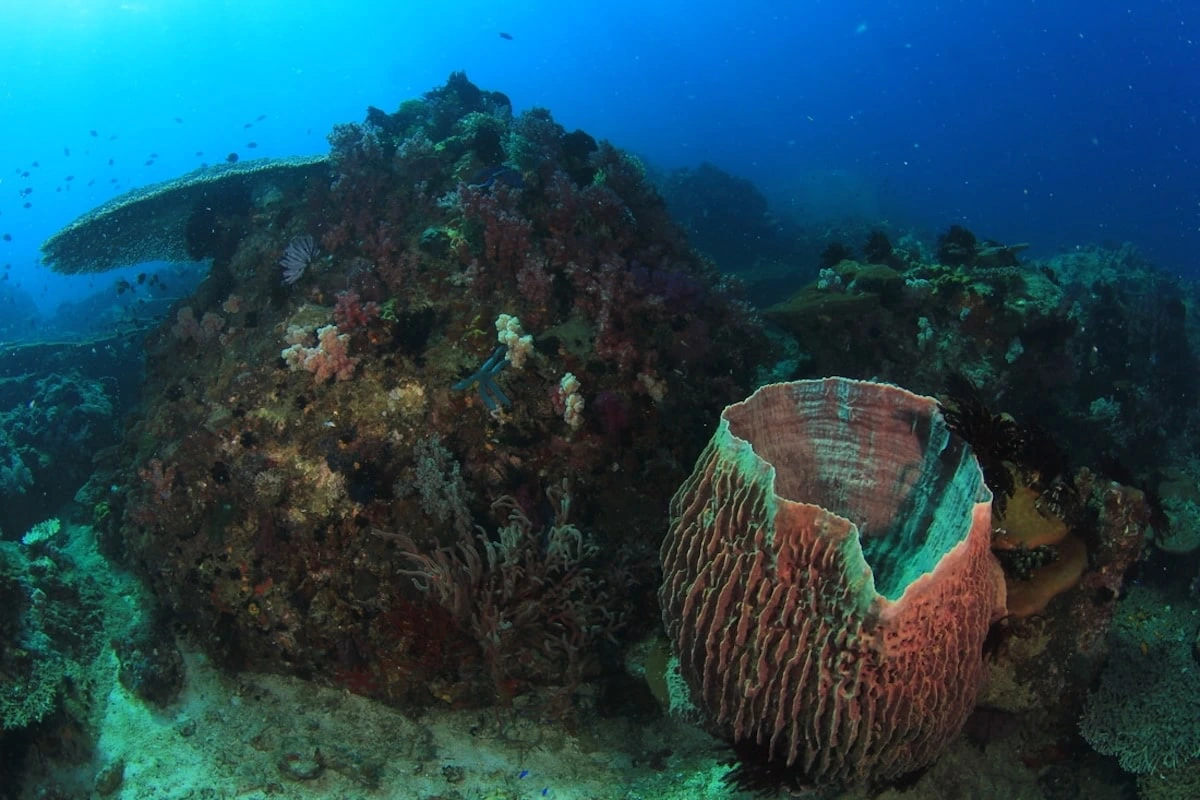 Are you interested in marine life and ocean exploration? If so, then the Bigfin Divers Kota Belud in Sabah might be your next go-to destination. This award-winning dive company offers diving tours and vacation packages to travelers, besides informative courses that can help one learn more about all of the different types of sea creatures that live in the waters off this Malaysian state.
You'll find all sorts of sea creatures on your dive like turtles, seahorses, octopuses, and even sea whale sharks if you're lucky enough.
11. Tegudon Tourism Village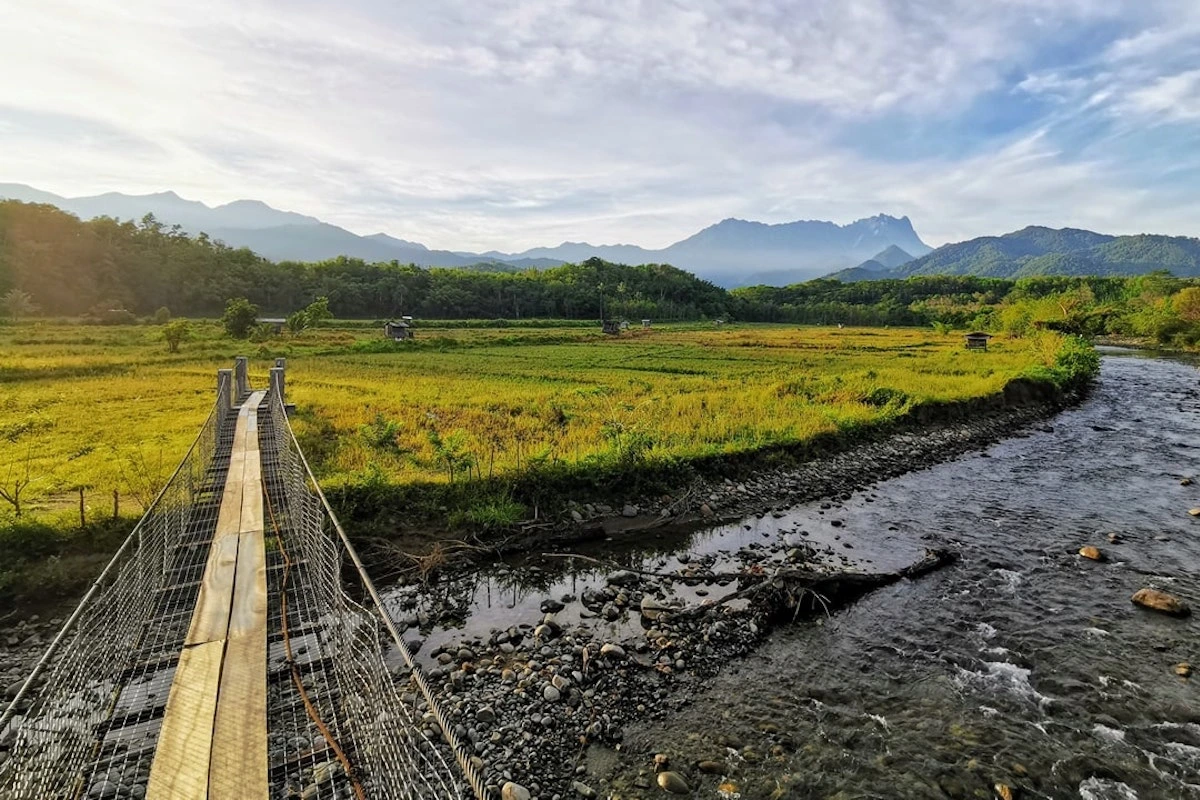 f you're looking for peace and solitude, you will be amazed by the serene beauty of the natural surroundings of Tegudon Tourism Village. Over here, you can get on the suspension bridge to enjoy a stunning view of the paddy field with Mount Kinabalu and a vast clean river as the background. Not only that, you have the option to stay the night here by setting up your camp or renting one from the centre here for some stargazing.
Overall, this town has friendly people and many beautiful places to visit. It is recommended that you visit the many beautiful attractions in Kota Belud if you want to experience the beauty of Sabah in Malaysia.