Top 30 Attractions in Kelantan (2024)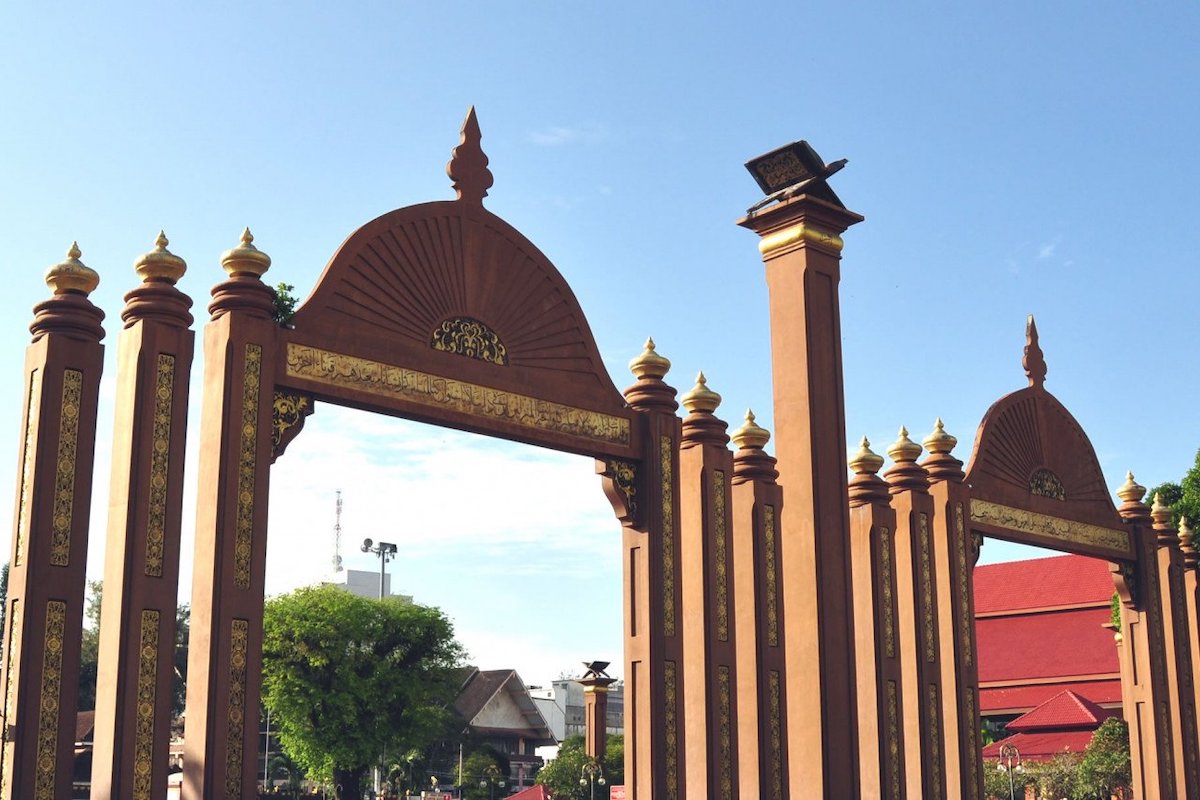 Kelantan, located in the northeast of Malaysia, is a rural state that is also known as the Land of Lightning. Considered as one of the most conservative states in Malaysia, this state is a place rich with Islamic heritage. With an abundance of things to see here, here are some of the best attractions in Kelantan that you should not miss out on.
Bachok
1. Melody Beach (Pantai Irama)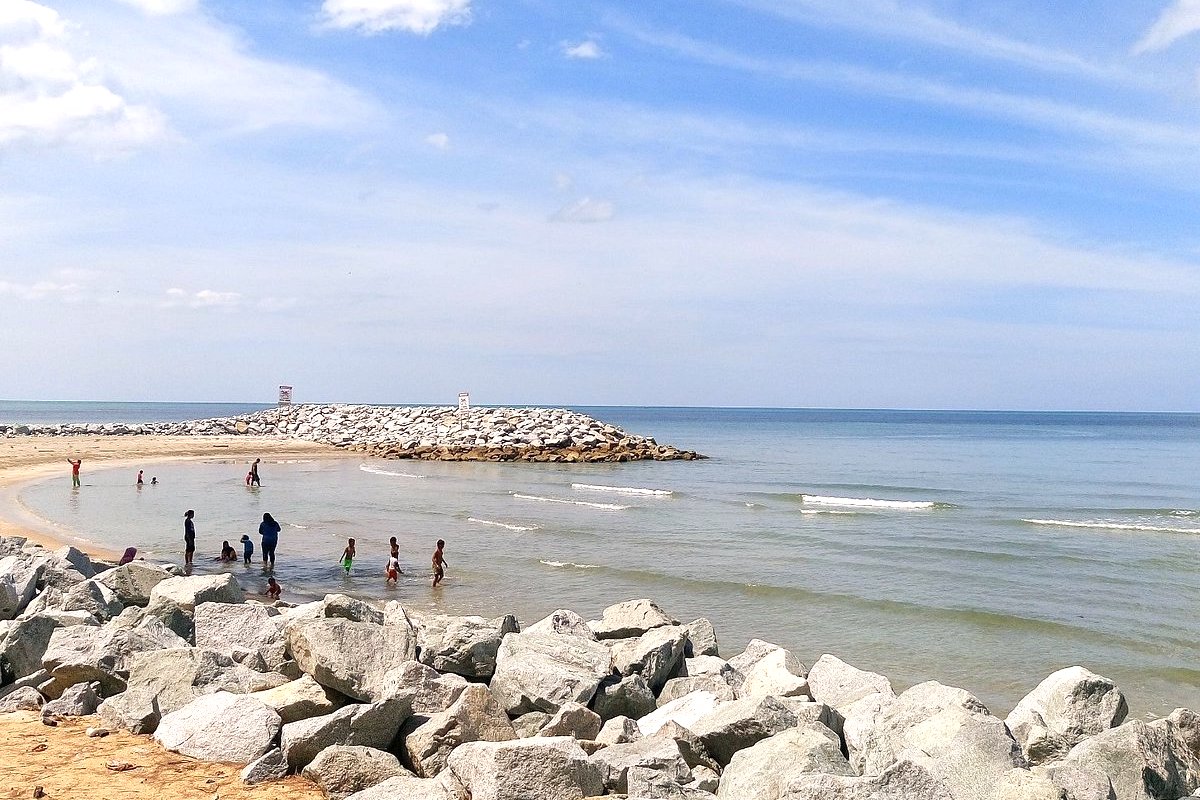 Melody Beach is regarded as one of the most stunning beaches in Kelantan. Located in Bachok (which is near to the capital city), this beach gets very busy over the weekend as many will come to de-stress and unwind. Not only that, festivals are also held here quite frequently. With many facilities available here such as food stalls, toilets, organised car park, changing room and playground, it is not hard to understand why this is one of the top attractions in Kelantan.
2. Melawi Beach (Pantai Melawi)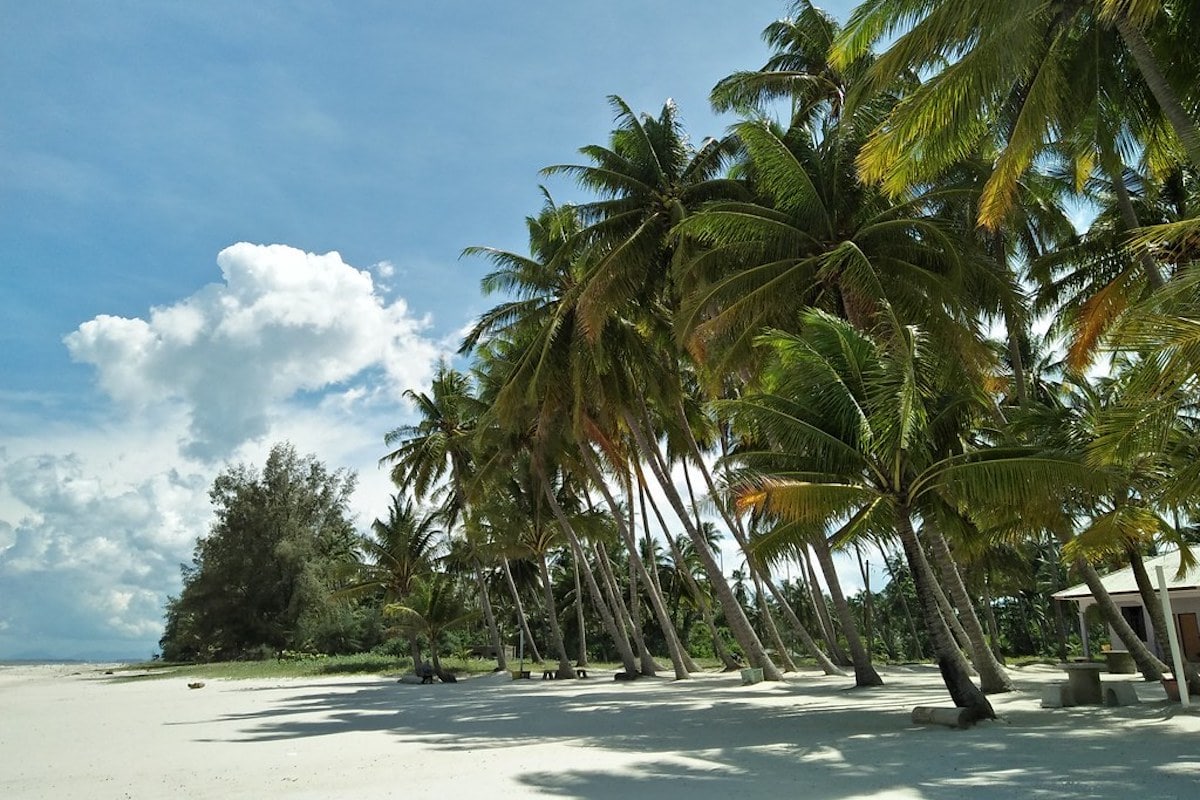 Located 17 minutes away from Kota Bharu, this is a seaside paradise surrounded by casuarina trees. Compared to Melody beach, this beach is much quieter, ideal for those who prefer a more serene environment. Nonetheless, due to the close distance to Kota Bharu, many city dwellers will come here during the weekends for picnic or even a barbecue party.
If you prefer to stay here for the night rather than head back to the city, you will be glad to know that are many hotels and chalets nearby.
3. Siti Aishah Jelawat Big Market (Pasar Besar Siti Aisyah Jelawat)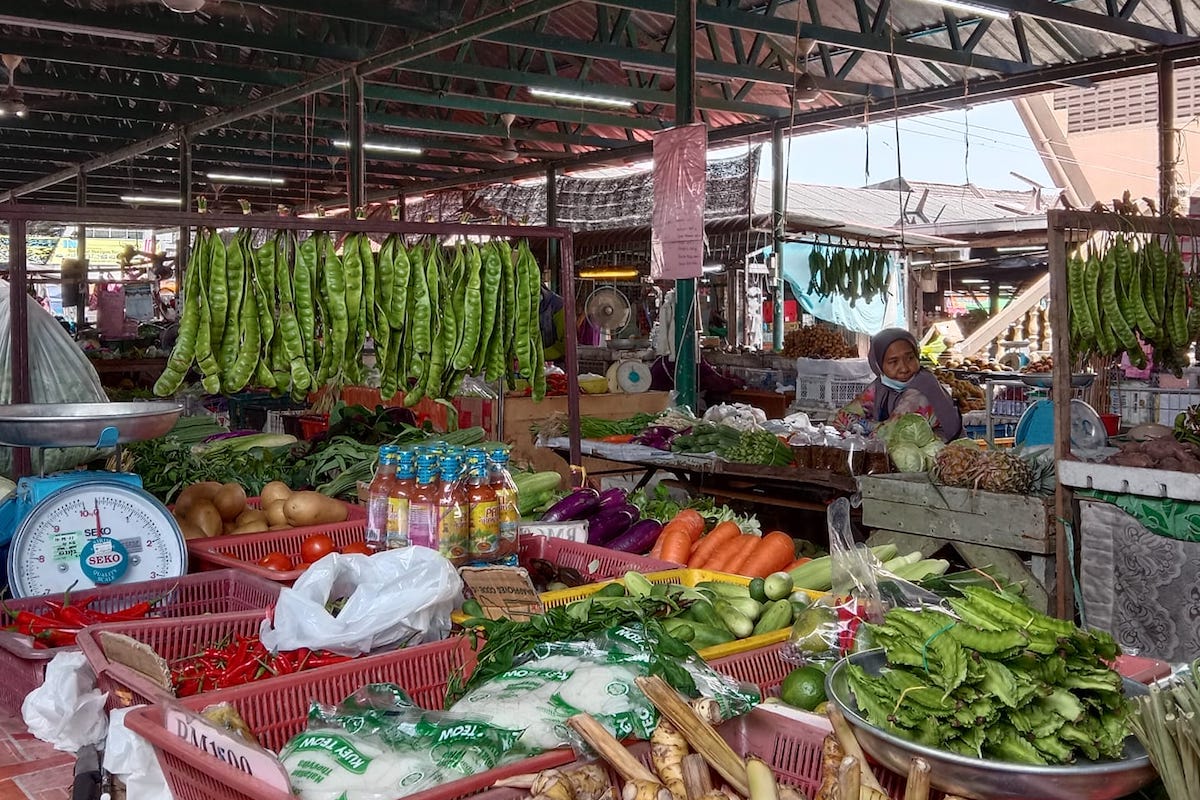 If you are looking for the freshest fruits and vegetables, this morning market is where the locals go to get the freshest food for their daily needs. Located in the town of Bachok, this is the best place for you to experience the local culture and its local cuisines. The goods sold here are reasonably priced, so you can choose to do your shopping here instead of a shopping mall.
Dabong
4. Fish Cave (Gua Ikan)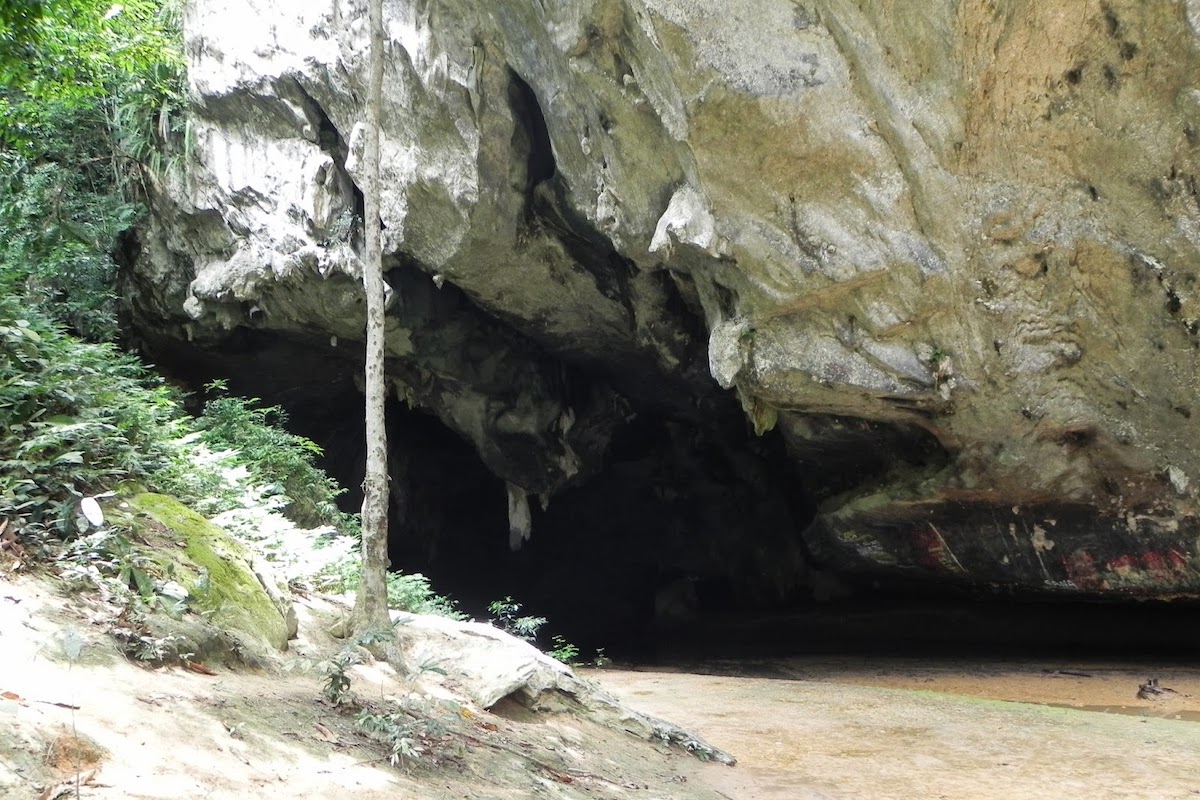 This more than 100 million years old cave is located around 7km away from the Dabong town. This Kelantan attraction got its name from the large number of fish that you can find swimming here. If you are looking to explore this cave, you can hire a guide nearby to show you the way as this cave is quite complex for you to navigate on your own.
5. Stong Mountain (Gunung Stong)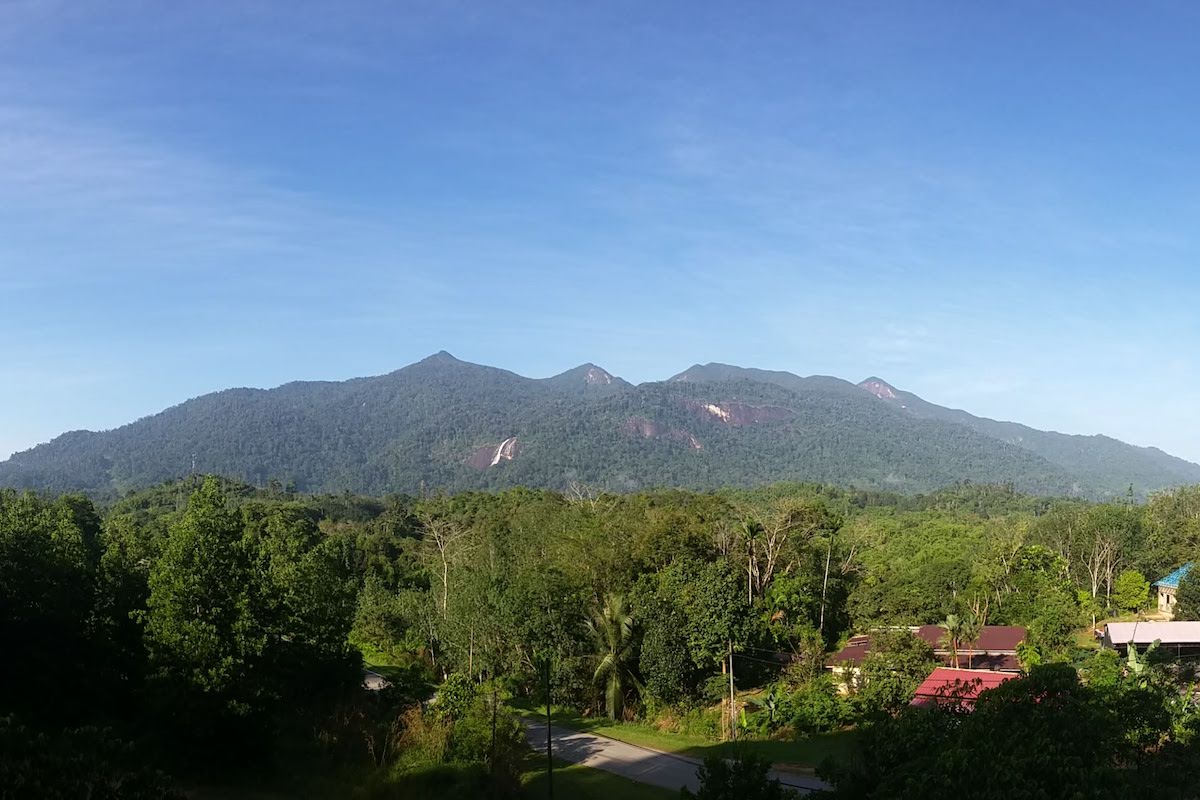 Stong Mountain is one of the favourite attractions in Kelantan for the experienced hikers. With a peak of 1,422 metres, it will take you a period of almost two days to reach the summit, with the option of a break in Baha Camp, a campsite located at the top of Jelawang Waterfall. Once you arrive at the top, you will be greeted with a terrific view of the South China Sea and the nearby islands.
6. Kenerong River (Sungai Kenerong)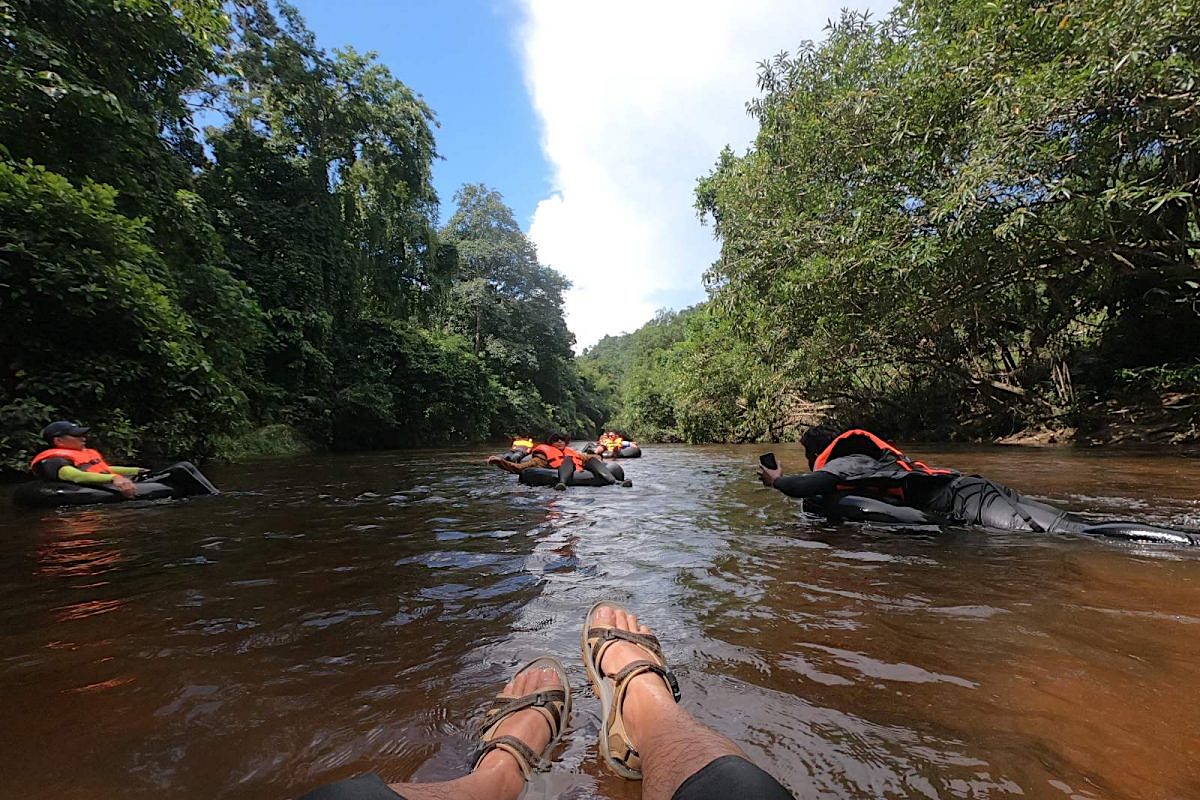 Located not too far from the Stong Mountain, this river is a pleasant place to spend the afternoon away from the city. There are many activities you can do here, such as white water rafting, kayaking or just a simple dip in the cold refreshing waters. If you want to have a more immersive experience, you can consider camping here at the designated campsite by the riverbank.
Gua musang (#7 – #12)
Nestled in Kelantan, Malaysia, Gua Musang offers a blend of adventure and tranquillity for every traveller. From exploring the mesmerising Kuala Koh National Park, home to exotic floras and faunas, to seeking spiritual serenity at the ancient Water and Moon Temple, there's something for everyone. With its rich history and the serene natural landscapes that envelop it, Gua Musang ensures your journey is both enchanting and memorable, making it one of the must-visit attractions in Kelantan.
Kota Bharu (#13 – #23)
Kota Bharu, a vibrant city, is another place in Kelantan where culture and history intertwine. Among the popular attractions in Kelantan that you can find here are Istana Jahar, a palace turned museum, and Cahaya Bulan Beach, where the gentle sea breeze and panoramic views offer a tranquil escape. With its diverse attractions, from historical landmarks to natural beauty, Kota Bharu invites you to explore and immerse in its unique charm, ensuring a memorable Malaysian adventure.
Pasir Puteh
24. Whispering Breeze Beach (Pantai Bisikan Bayu)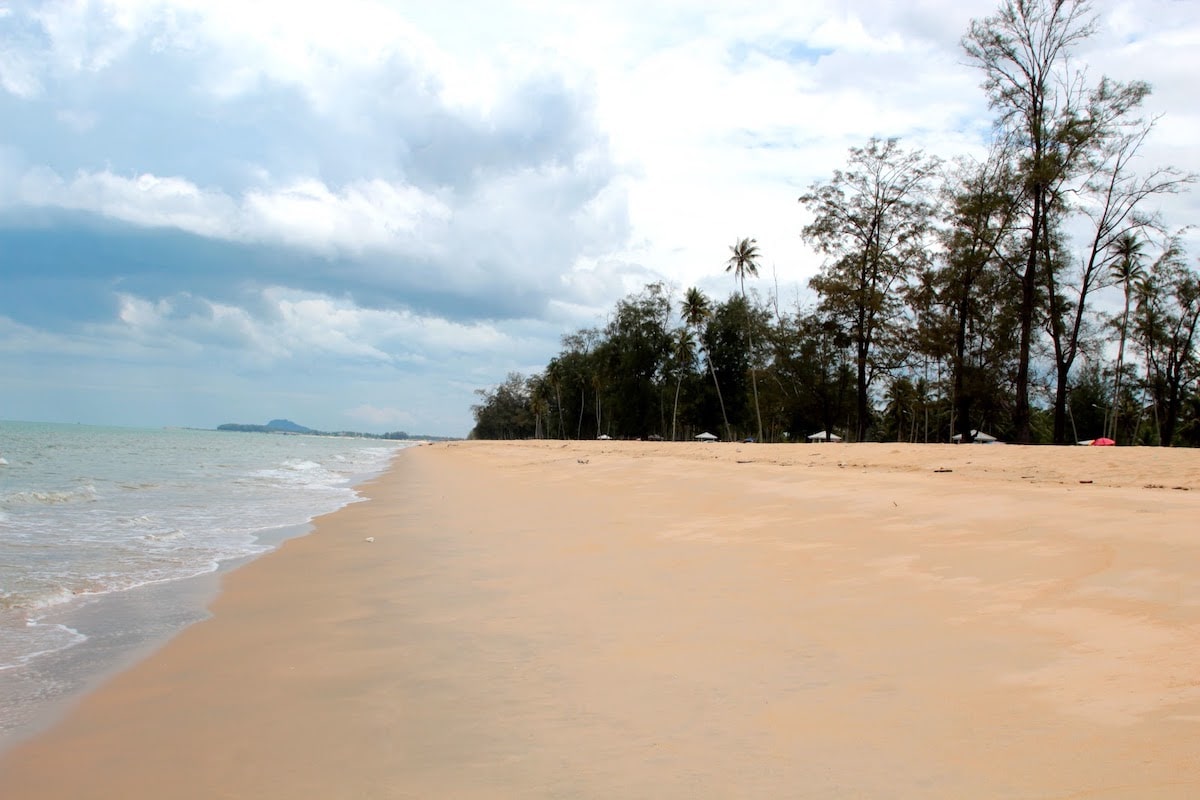 This Kelantan attraction is a very serene and peaceful beach with an enchanting shoreline and soft sandy beach. Used to be one of the most popular beaches due to its beautiful and clean beach, there are less people visitng this place in recent times. Many locals will still come to this place during the school holidays as this is a perfect place for the entire family to relax and bond.
25. Tok Bali Beach (Pantai Tok Bali)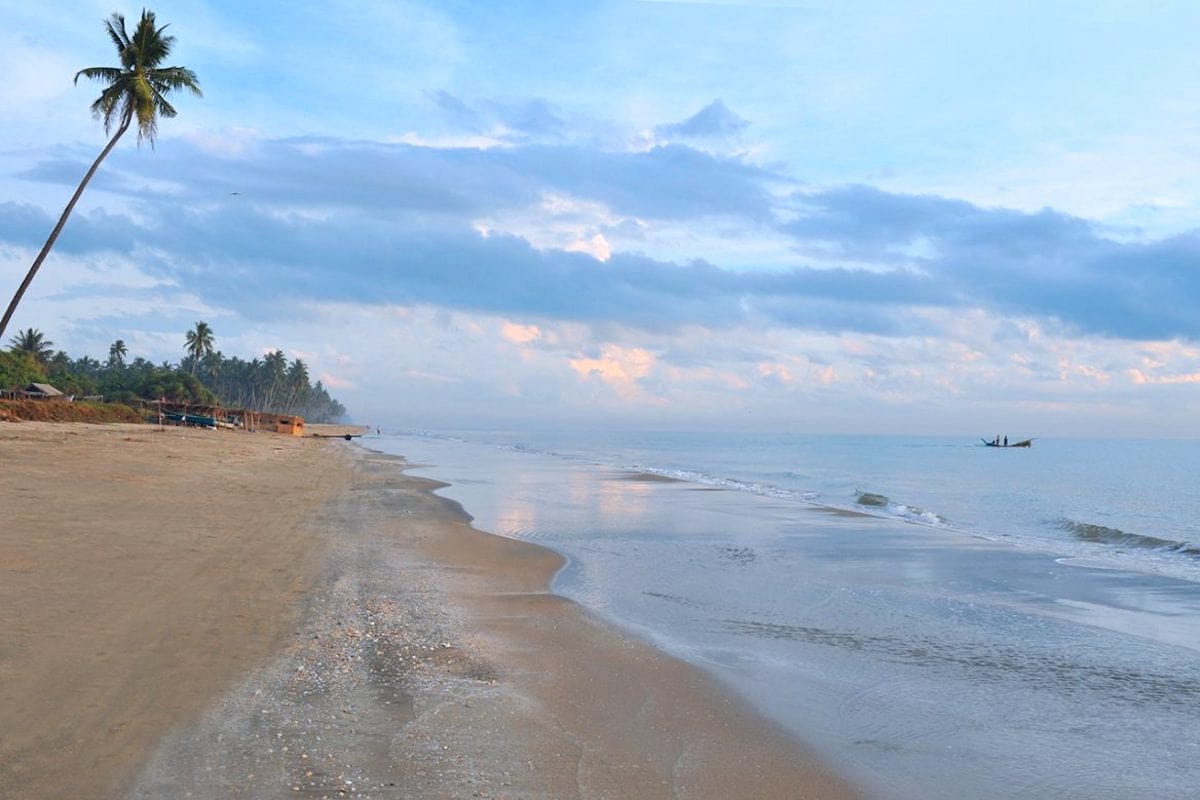 Located 16km away from Pasir Puteh city, this beach is one of the most beautiful beaches in Kelantan. There are Casuarina trees along the bank of the beach to provide shade to those who are visiting here. However, it is not recommended for you to visit the beaches during the monsoon season, usually from October to mid-March, as the sea will be very rough.
Rantau Panjang
26. Sultan Ismail Petra Silver Jubilee Mosque (Masjid Jubli Perak Sultan Ismail Petra)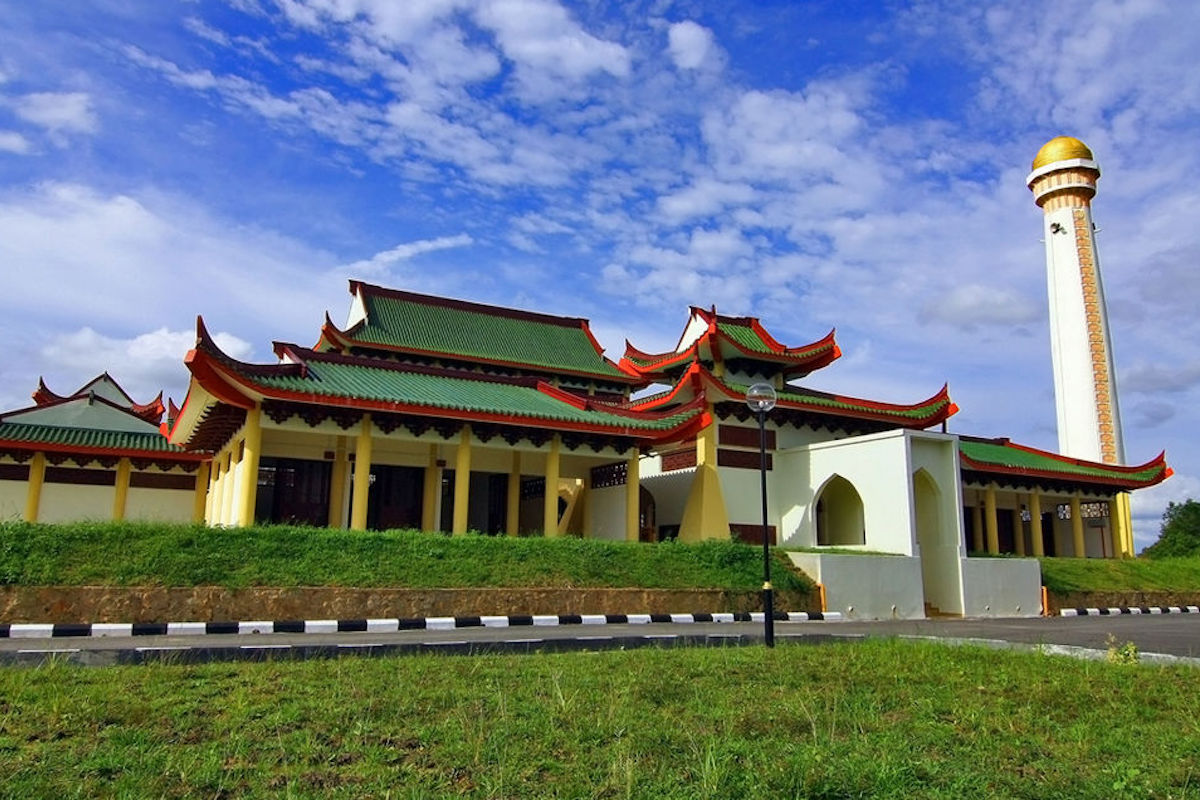 This mosque is very unique for its architectural design and the construction costs around RM8.8 million. Resembling the Niujie Mosque in Beijing, this is a Chinese-styled mosque that is able to accommodate up to 1,000 devotees at any one time. Spanning across 3.7 acres of land, you will not find any other mosque with a similar design in Malaysia.
Tanah Merah
27. Guillemard Bridge (Jambatan Keretapi Guillemard)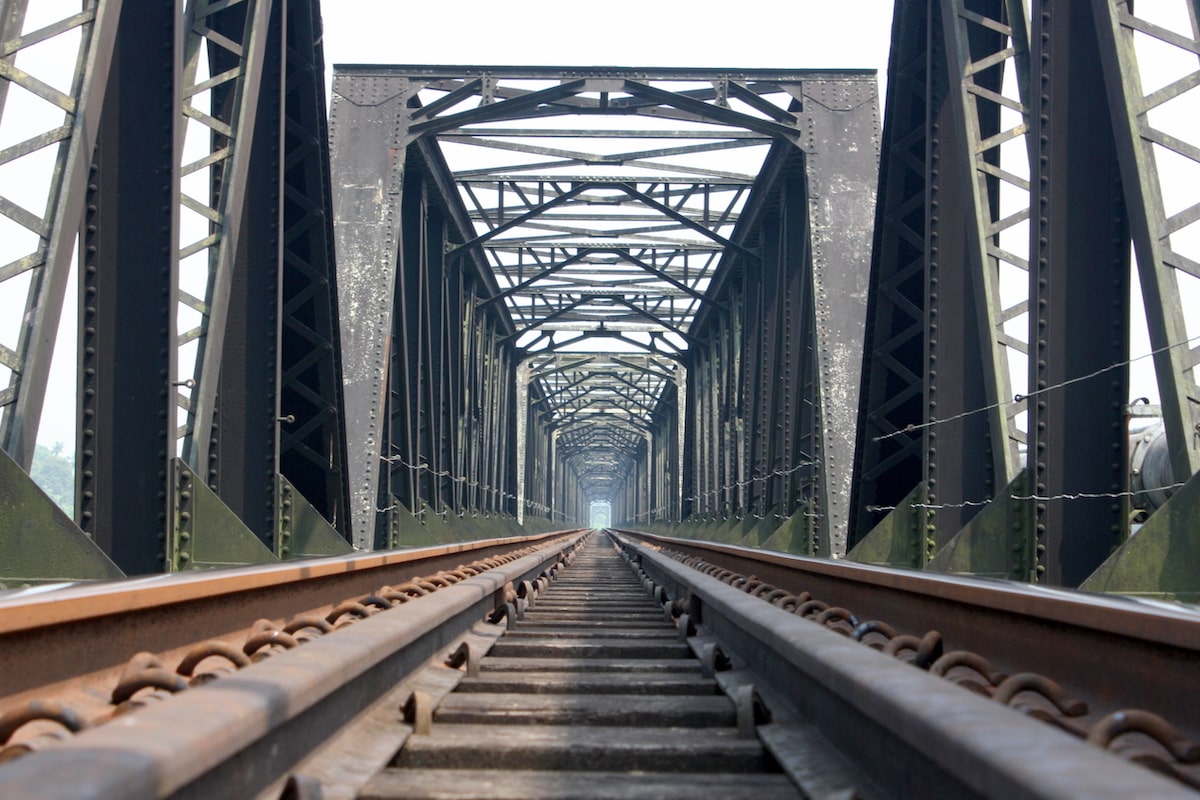 One of the oldest railway bridges in Malaysia, this steel bridge is located in Kusial. At 600 metres long, it is the longest railway bridge in Malaysia. What makes this bridge even more impressive is the fact that it has been standing strong for almost a century, though a part of it has to be reconstructed after it was destroyed to prevent the advancement of the Japanese army during the World War 2.
Tumpat
28. Kite Museum (Muzium Wau)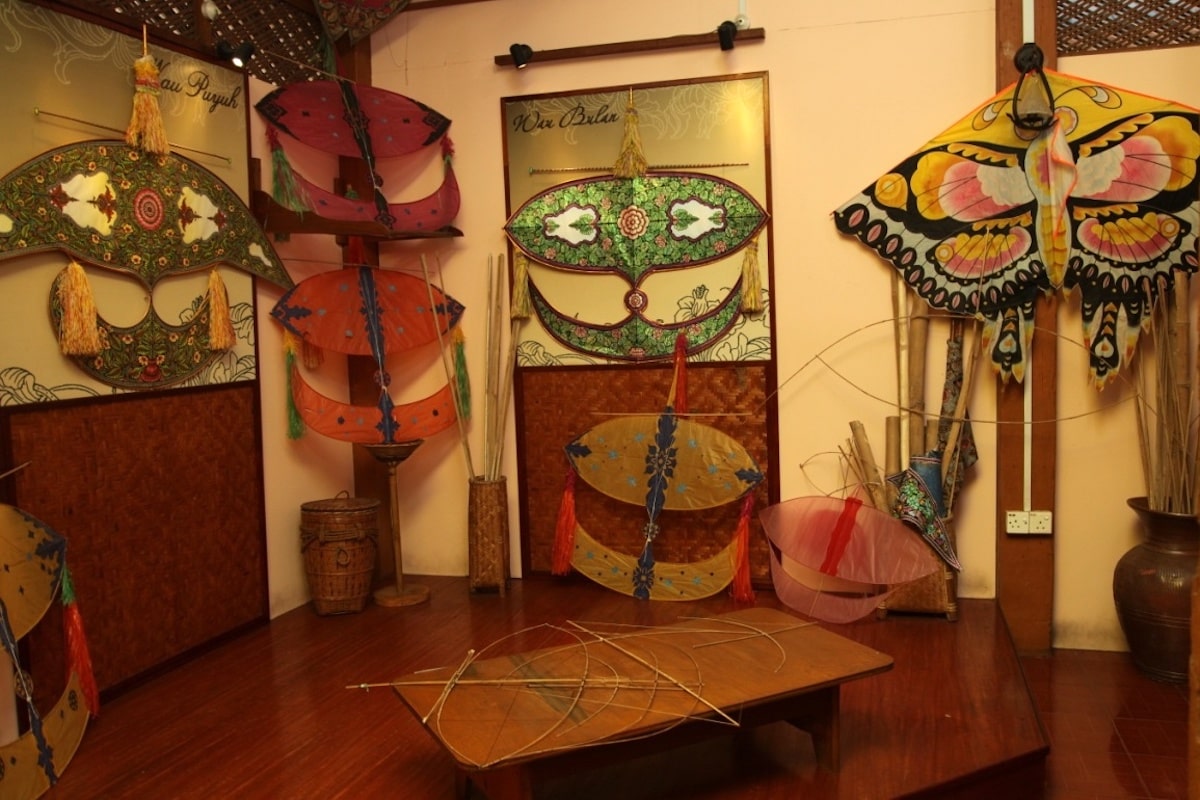 As one of the many attractions in Kelantan constructed to preserve its traditional crafts, a 'Wau' museum which also means kite museum was built to educate and showcase the variety of beautiful kite's from different states. During your visit here, you will get the opportunity to learn how to make one of them.
29. Sri Tujuh Beach (Pantai Sri Tujuh)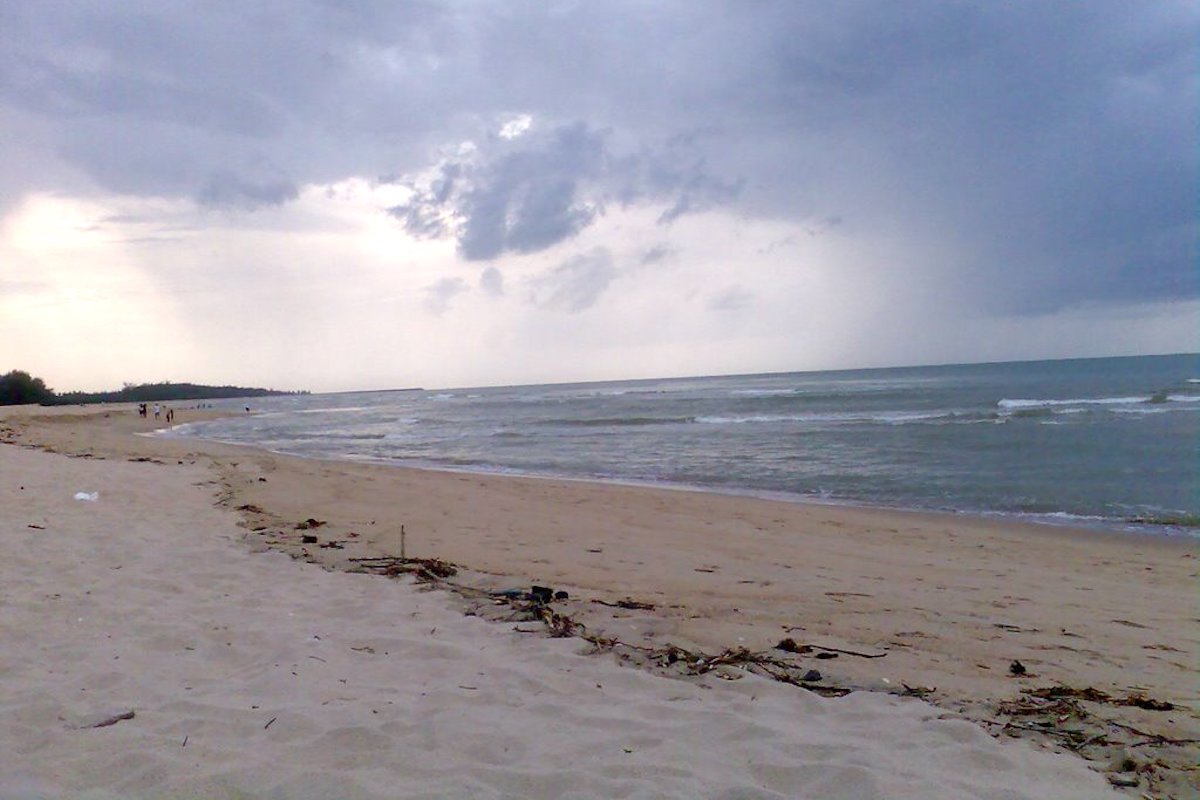 The name Sri Tujuh Beach comes from the seven bays that were discovered in this area. Located in Tumpat, this beach is one of the local's favourite spots which you can tell as it constantly has many visitors. There are also hotels and homestays available in this area if you are looking to stay for a night or two.
30. Suri Island Floating Market (Pasar Terapung Pulau Suri)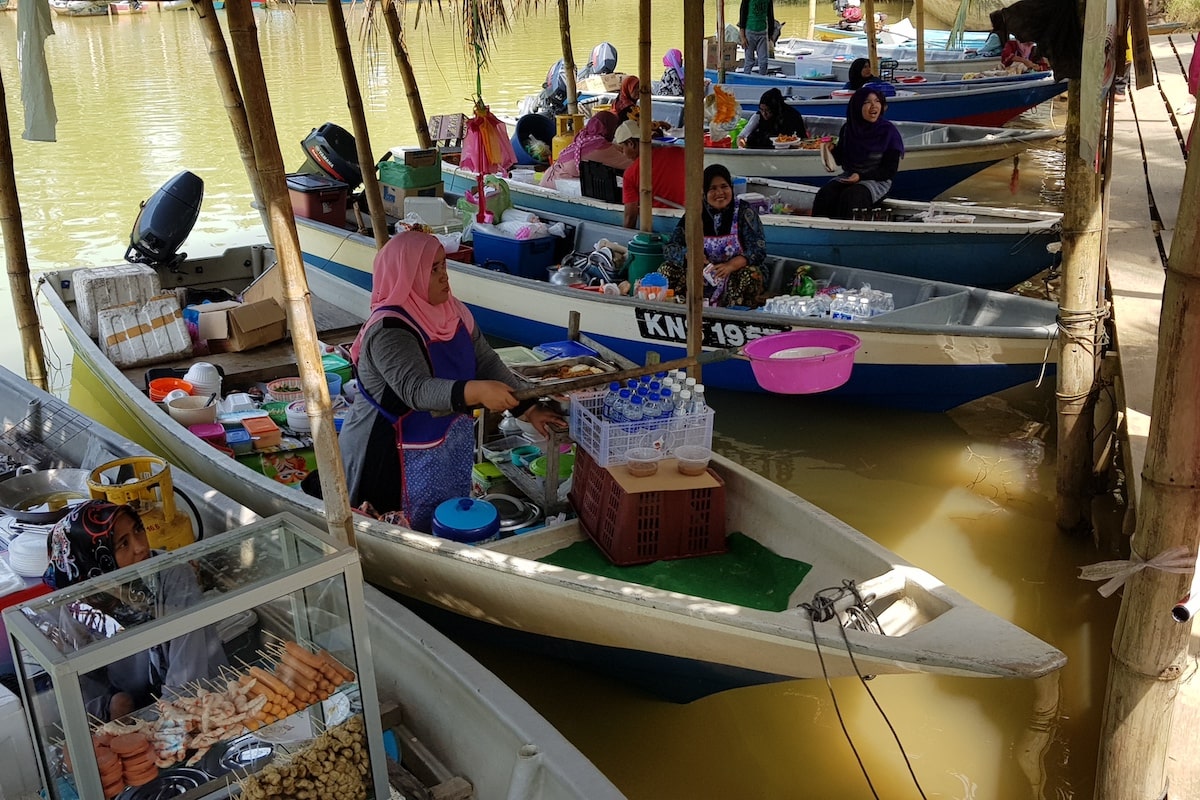 Suri Island Floating Market is one of the few floating markets in Malaysia. Though not as impressive as the one that you can find in Bangkok, you can still find a number of boats parked by the bank of the river, selling merchandise and groceries by locals. If you want to get something cheap while enjoying a unique experience, this is the place to be.
As Kelantan is one of the most religious states in Malaysia, you can be certain that you will be exposed to the Islamic culture. You can see how this religion has a significant impact on the state by witnessing in the buildings that are built within the area. Apart from the magnificent buildings, there are also many natural attractions in Kelantan that you should definitely not missed out on.