Top 14 Attractions in Kangar (2024)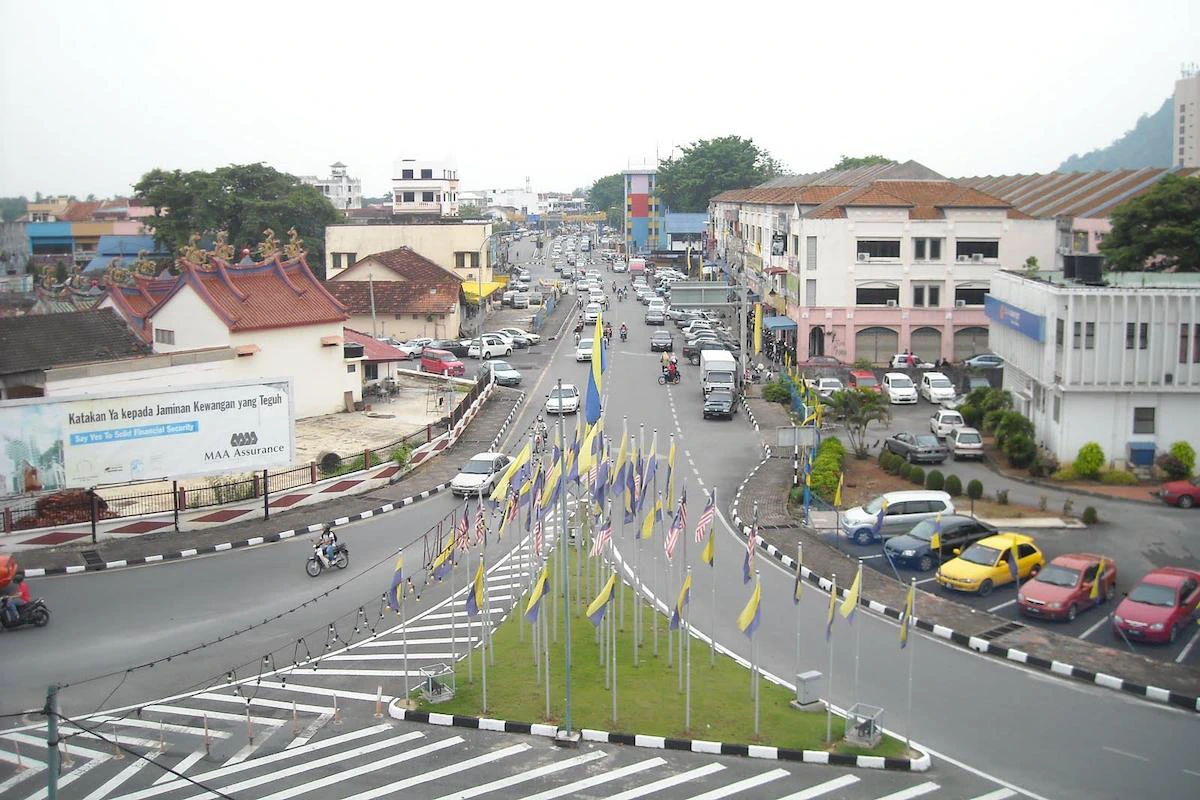 Kangar is the state's capital and it used to be a historical city. There are many things to do there and Kangar still remains an important part of Perlis even though its population is only about 6,000 people. It has been developed into a modern town with many amenities for locals and tourists alike. With a river that runs through the middle of the town, here are some of the best attractions in Kangar that you should visit.
1. Keteri Hill (Bukit Keteri)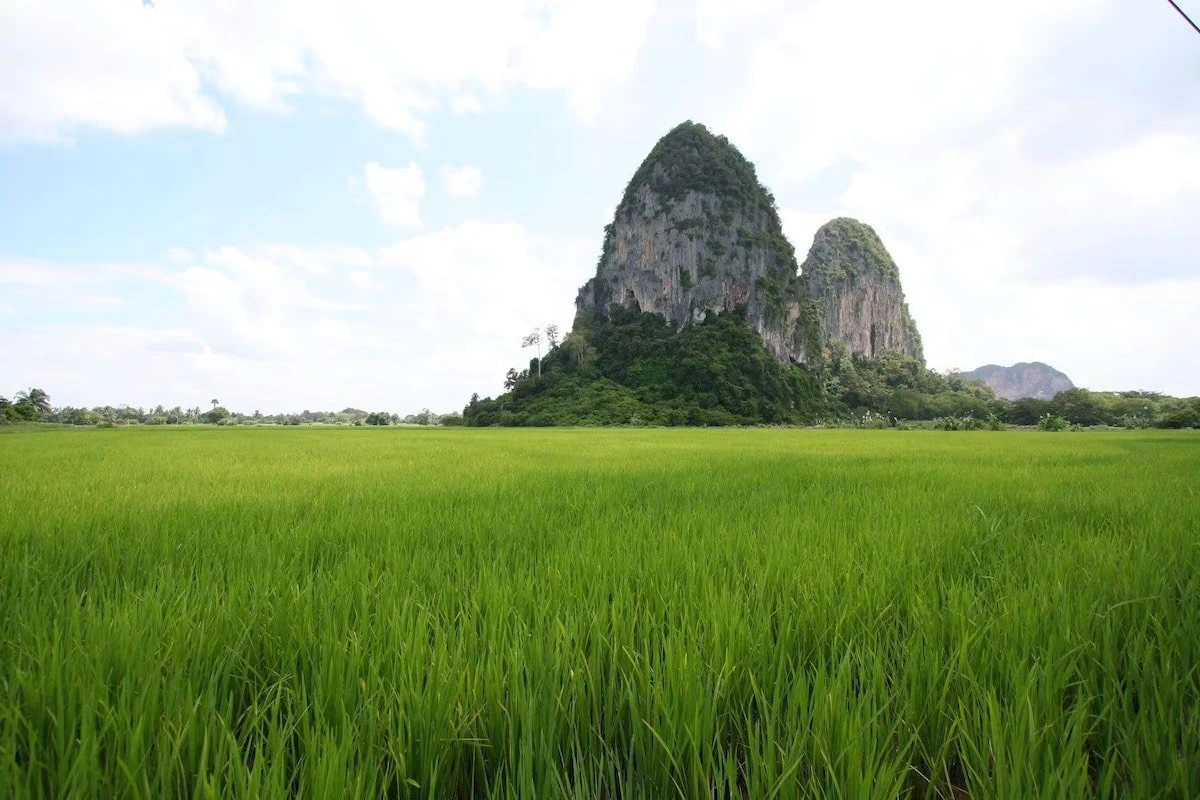 This limestone karst formation, which resembles two towers standing next to each other and is encircled by rice paddies that stretch to the horizon, is one of the greatest attractions in Kangar for rock climbers. The site is a 2-hour drive away from town and the best times to visit are from November to February when the weather is cooler. Early morning is the most popular time for mountain climbers because the shadows from the sun later in the day make it more difficult to scale the rocks. If you are not keen on challenging your endurance by climbing up these limestone towers, you can choose to rappel down from the top.
2. Alwi Mosque (Masjid Alwi)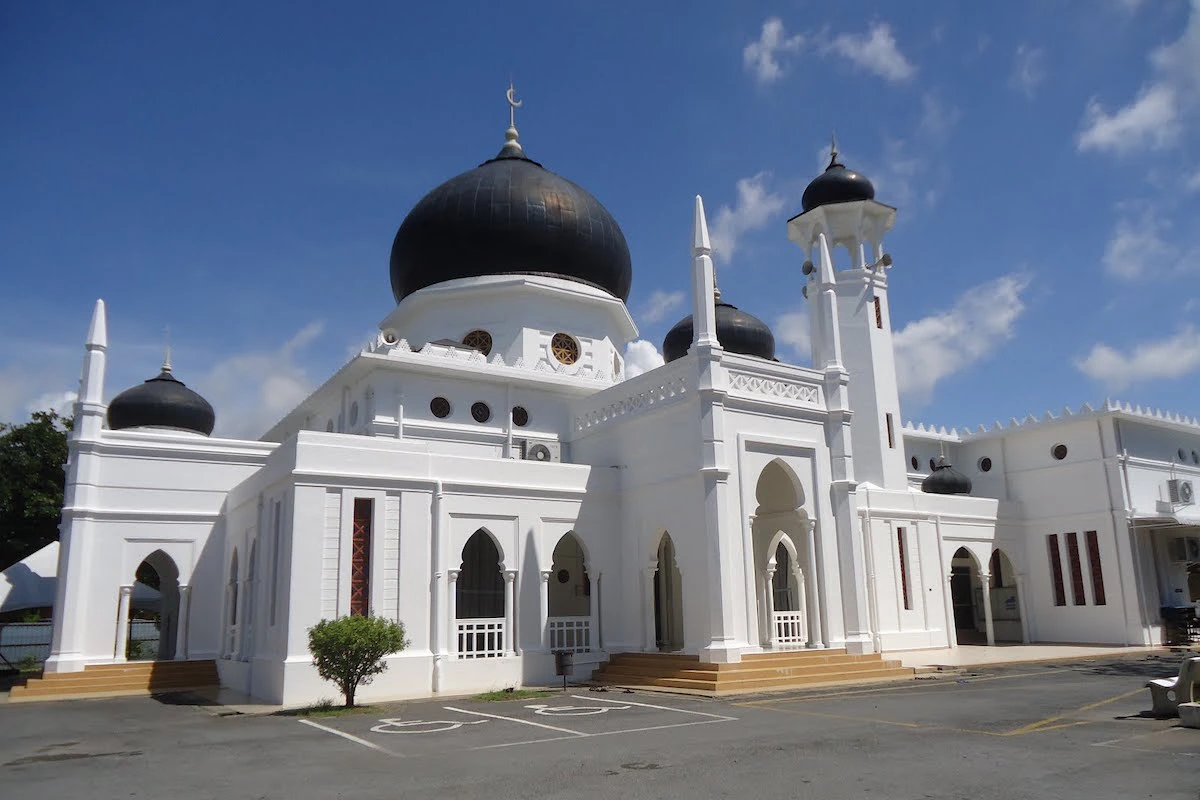 The Alwi Mosque is one of the oldest man-made attractions in Kangar, having been constructed in 1933 with donations from the local people. This mosque was designated a national treasure in 2018, which was a great honor for the local community and made of wood, which makes it easy to distinguish from the other more imposing structures in the area. Although the wooden structure of the mosque is now in a bad state, thanks to regular repairs and renovations, it can still house up to 500 worshippers.
The tiles on the exterior of the mosque were imported from North Sumatra. You can even see bricks with Chinese motifs as Perlis was known as a trading state back in those earlier days. The black dome on this beautiful white structure, one of the most distinguishing features of this mosque was named after the King of Perlis at the time.
3. Perlis State Park (Taman Negeri Perlis)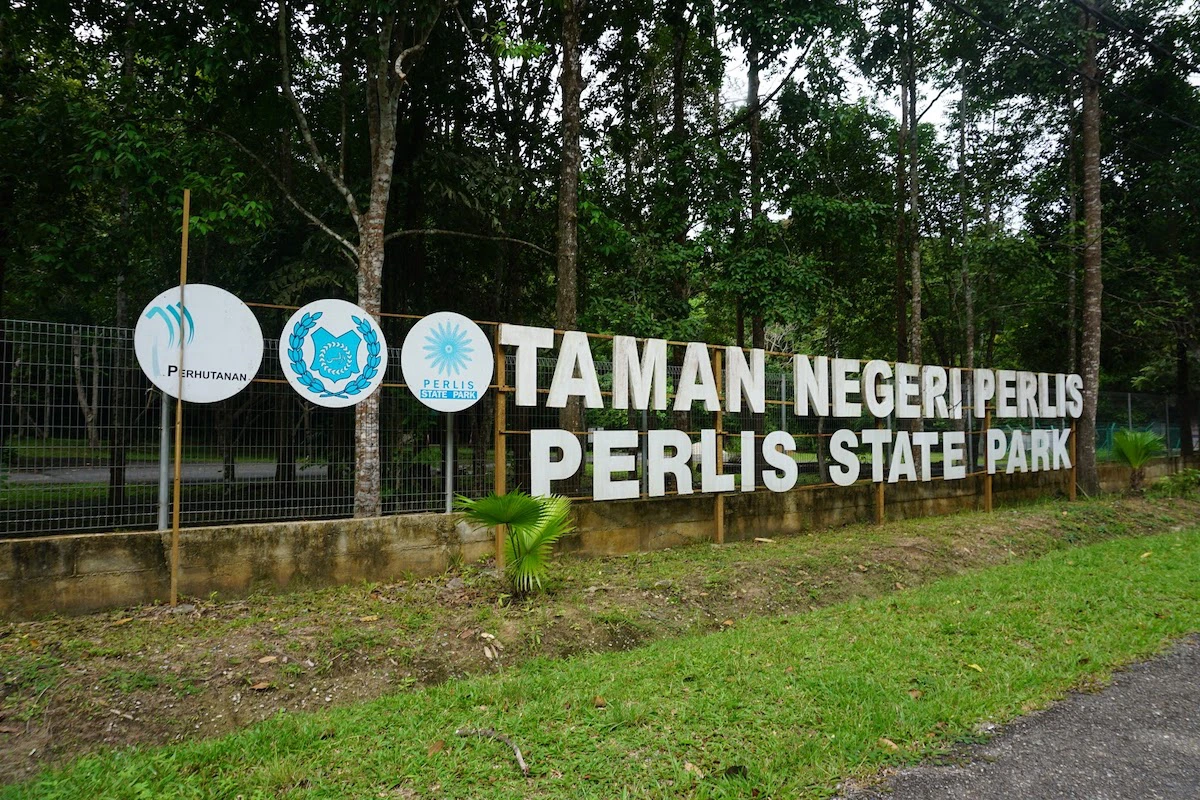 If you want to visit a truly unique place, then look no further than this 5,000-hectare park. Located at Nakawan Range in Malaysia's state of Perlis (the longest continuous range devoted exclusively to limestone hills), it contains what may be considered one of the very few semi-deciduous forests left on Earth – something so special it deserves protection. If you are planning a visit to this Kangar attraction, you will need a ranger to guide you and show you all of the natural wonders of this forest.
4. Kampung Ujung Bukit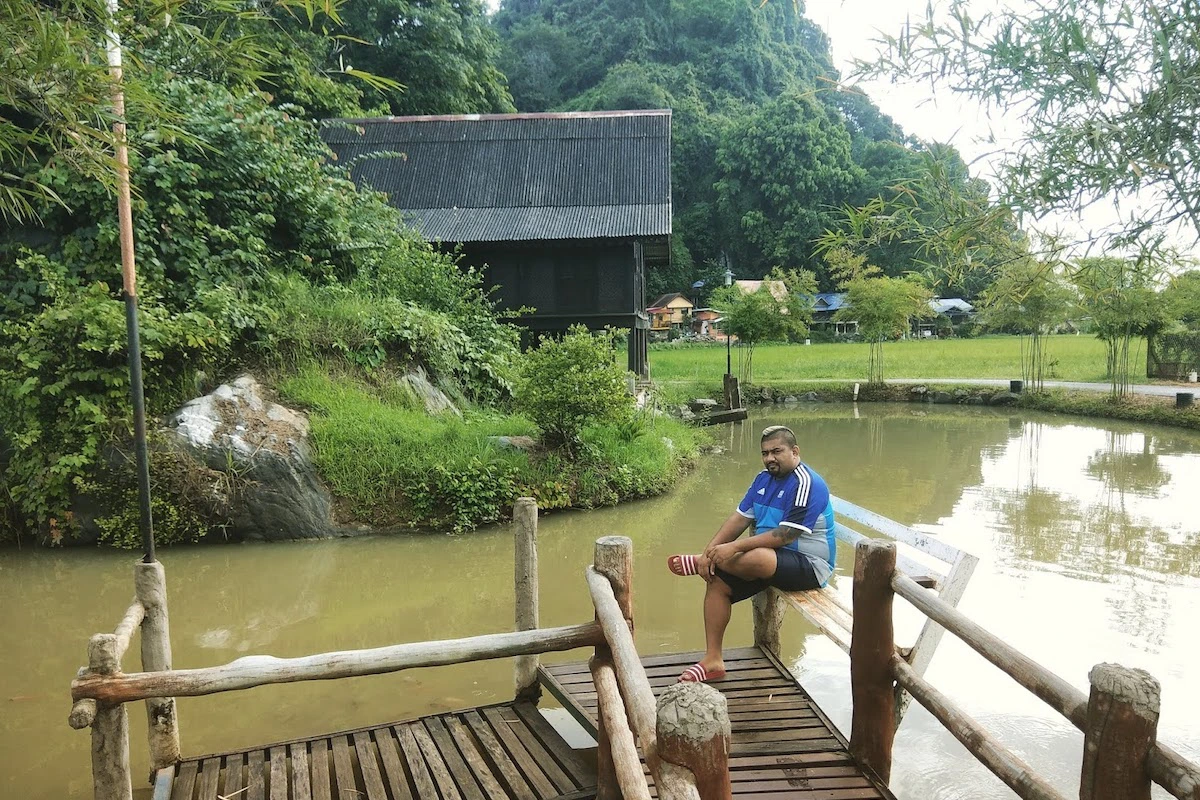 Kampung Ujung Bukit, a hidden gem in Malaysia, is another one of the many beautiful attractions in Kangar that you should visit. You'll find yourself surrounded by nature and farm life, with opportunities for relaxation at every turn! Stay here if you want an authentic experience away from city lights – there are no better ways to enjoy this beautiful country than experiencing it firsthand through village culture (and food).
5. Melati Lake Recreational Park (Taman Rekreasi Tasik Melati)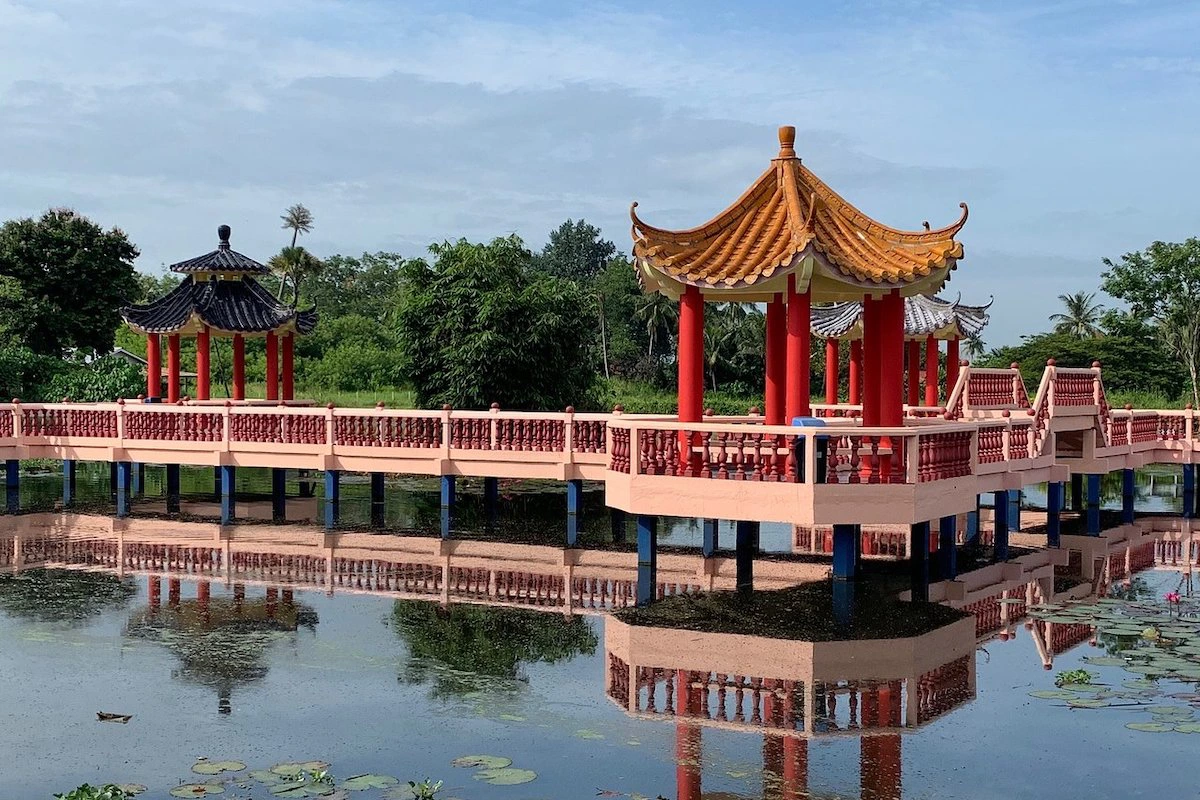 If you find yourself in Kangar, then make sure to visit Melati Lake Recreational Park. This is a place where visitors can enjoy the natural beauty and stunning scenery that it offers – with more than 150 small islands scattered around this large body of water. Not only will your eyes be pleased with what you see as you walk on the wooden platforms built over the water, but lotus plants floating near shores add an extra touch as well.
6. Perlis Snake and Reptile Farm (Taman Ular dan Reptilia Perlis)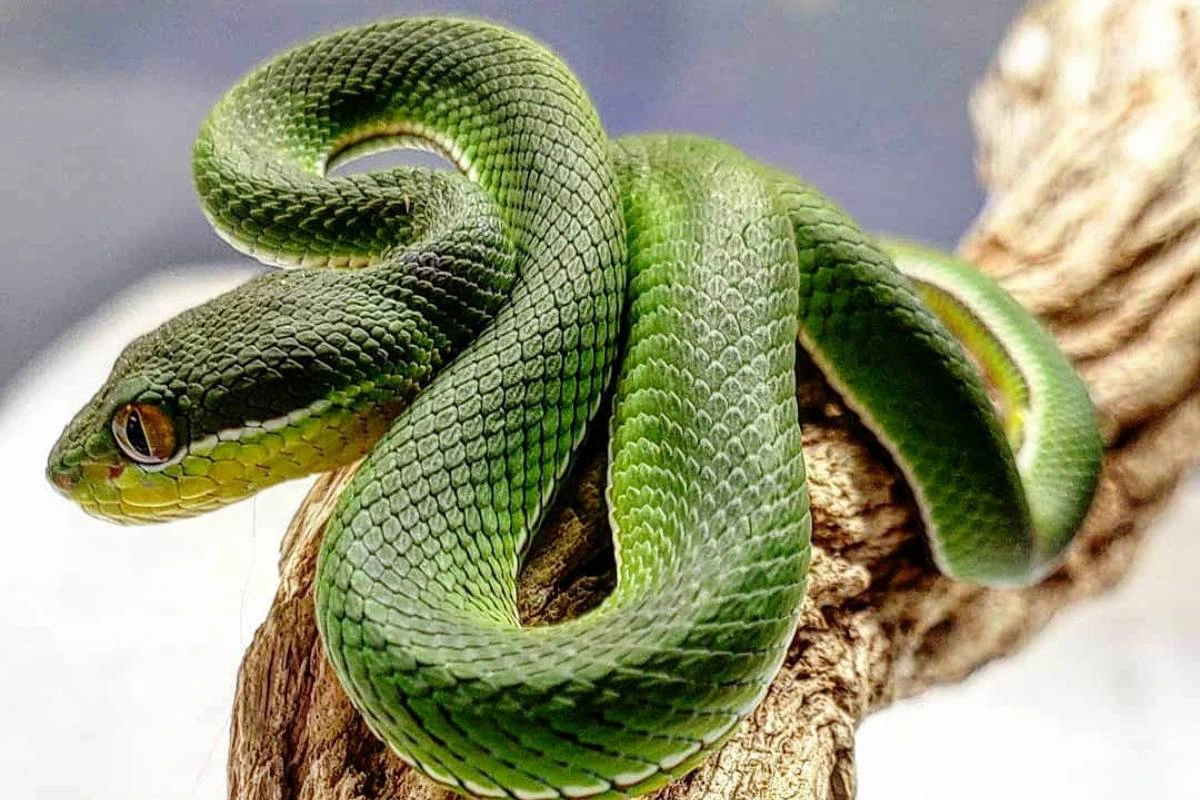 The only snake farm in Malaysia is one of the most popular attractions in Kangar. Not only are there 30 species of snakes present at this fantastic place, but this place also houses other exotic creatures such as monitor lizards, iguanas and crocodiles. You can even learn something new by talking directly with the farm managers on duty whose jobs entail taking care of these animals.
7. Wang Gunung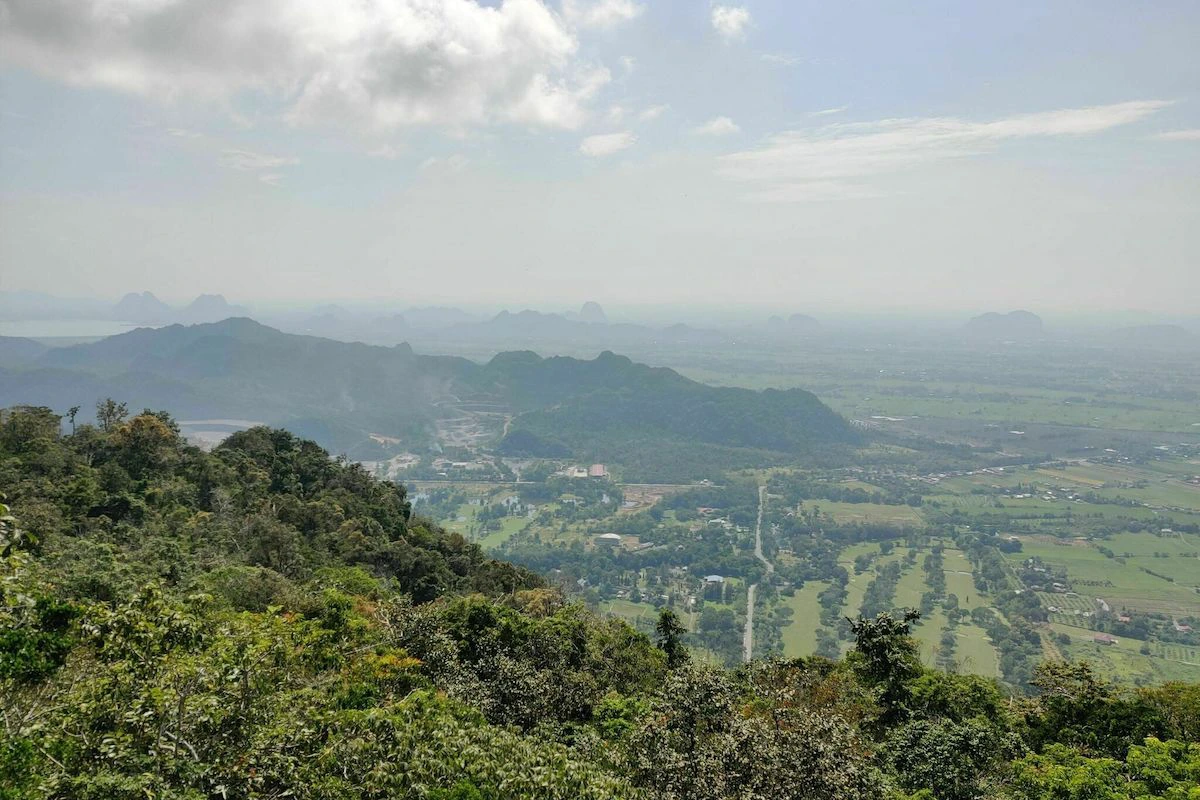 Wang Gunung is a 499.1-meter high mountain that stands at the Malaysia – Thai border. It's not an easy climb, but with 14 stops to catch your breath along the way, it'll be worth every step. If you want the perfect view of the town from the top of this Kangar attraction, make sure to obtain an entry permit first before scaling this mountain.
8. ATV Maneq Hills Adventure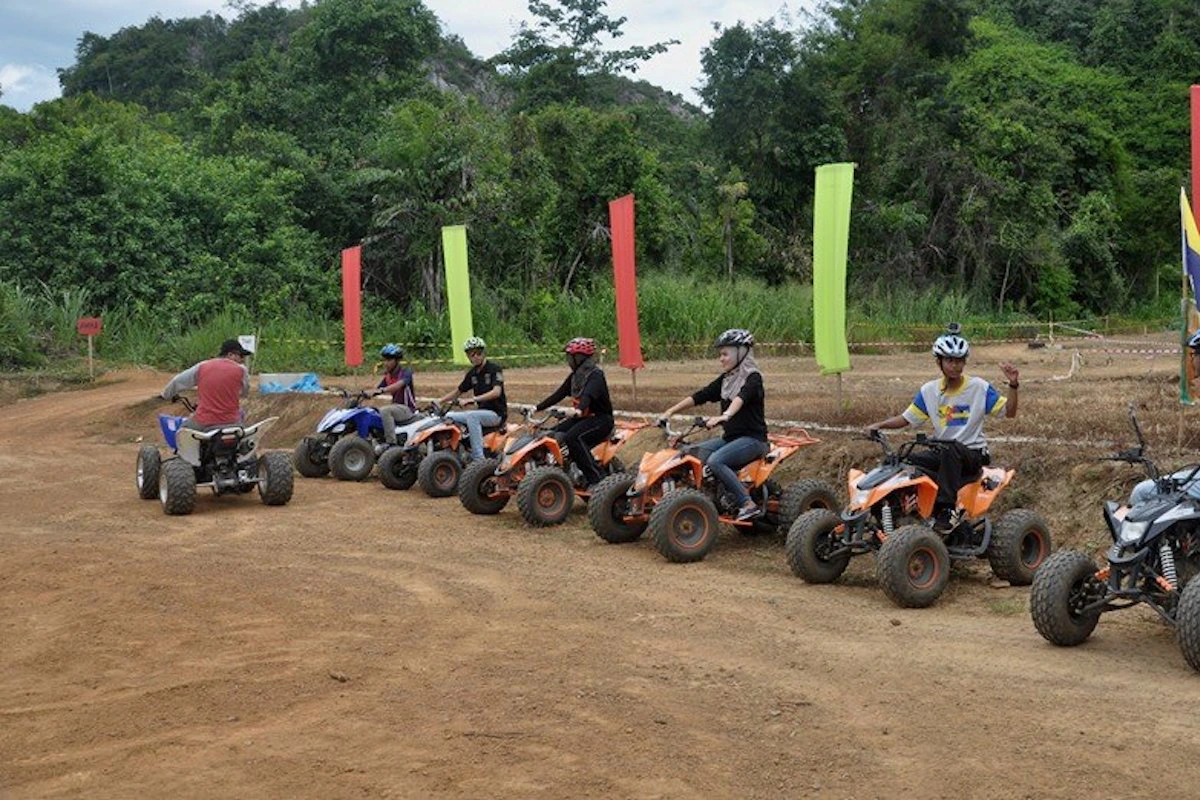 If you love adventure and are looking for a family-friendly place, ATV Maneq Hills Adventure is one of the most suitable attractions in Perlis for you. Over here, you will get to explore Manik Hills on an ATV which helps you to cover more ground, while providing you with tonnes of fun. What's special about this place is there are more than 15 obstacles along your journey that are constantly changing which provides you with a new challenge on every visit.
9. Bukit Ayer Amenity Forest (Hutan Lipur Bukit Ayer)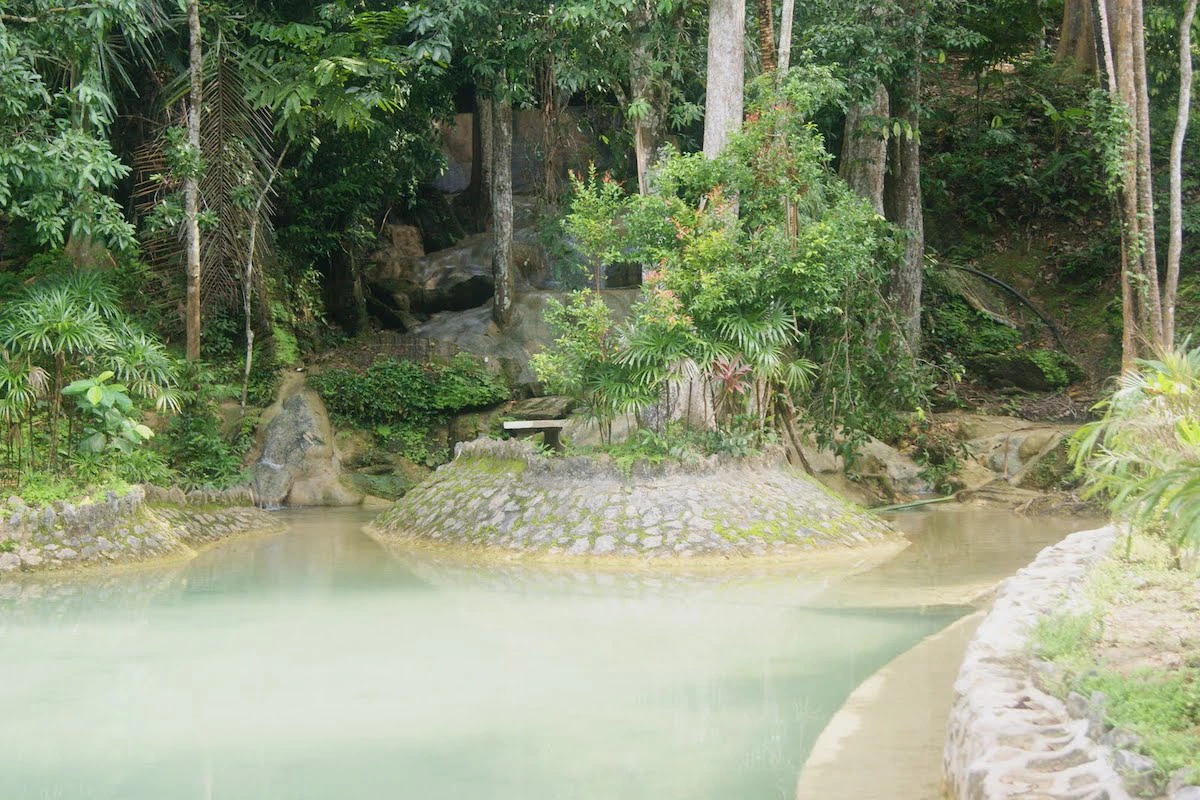 Located 12km away from the Kangar city centre, is the Bukit Ayer Amenity Forest. This recreational park is an ideal place for picnics and also comes with a camping ground, car park facilities and all basic amenities. If you are looking to hike this place, you will need to contact the forestry department first to follow the well-defined paths while for those looking to swim here, there are waterfalls and pools.
10. Perlis Vineyard (Taman Anggur Perlis)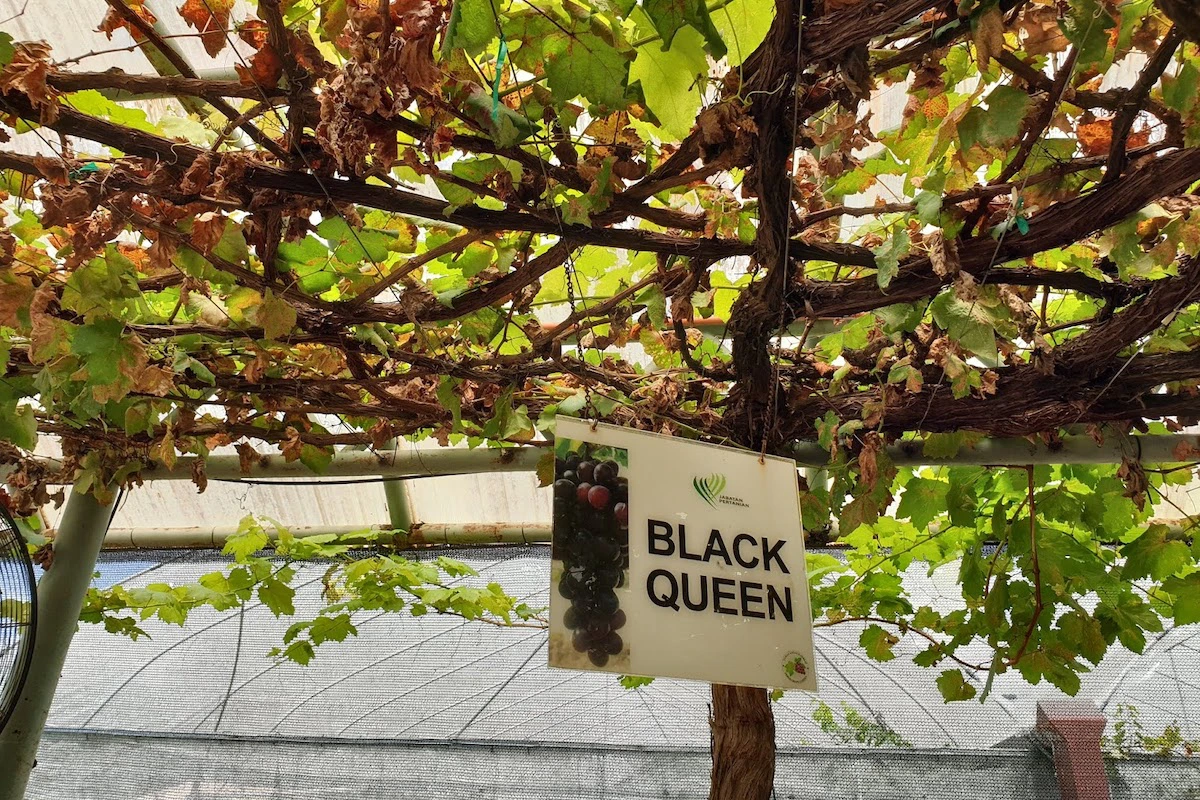 The Perlis Vineyard is a vast grape plantation that is in season every month, though the types of grapes that are available will differ. Among the types of grapes that can be found here are Black Queen, Black Opal and New White Malaga, just to name a few. The grapes are planted in batches, ensuring visitors the opportunity to see the fruits no matter when they choose to visit the vineyard.
11. Tuanku Lailatul Shahreen Bougainvillea Garden (Taman Bunga Kertas Tuanku Lailatul Shahreen)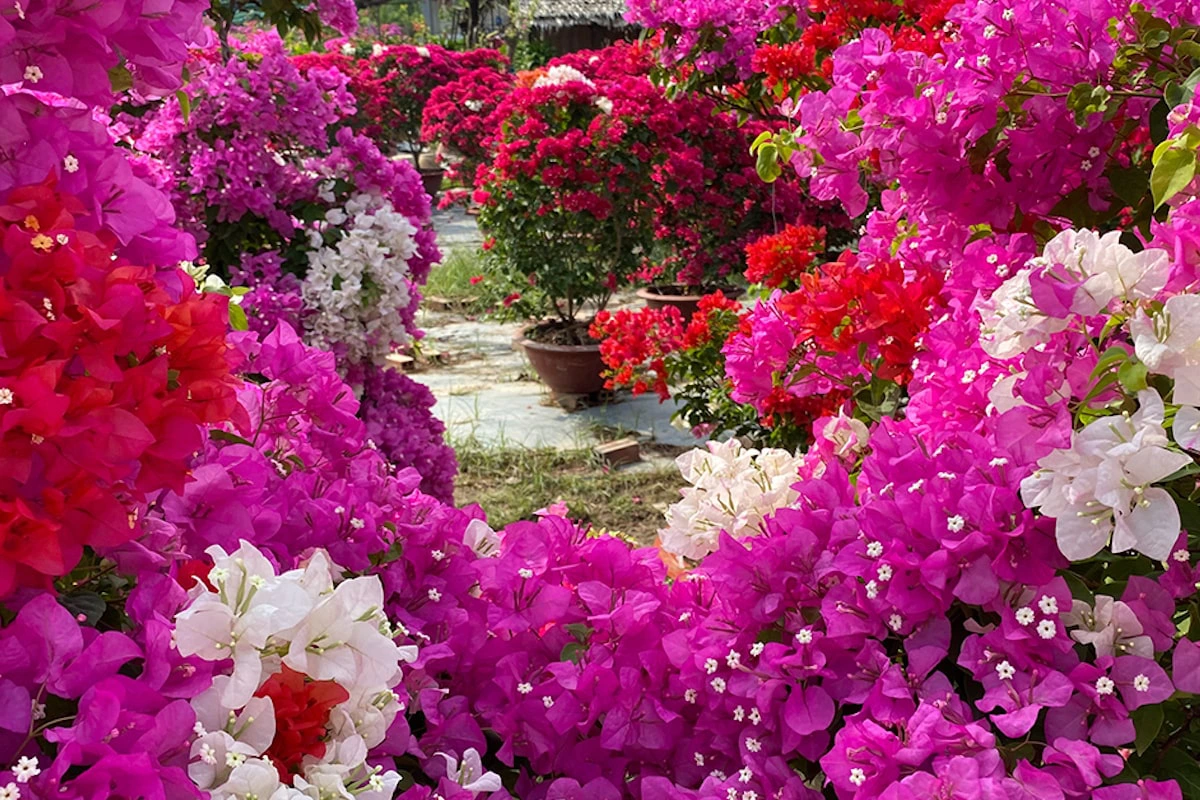 This place, named after Tuanku Lailatul Shahreen Akashah (the crown princess of Perlis), is a beautiful flower garden. Over here, you will be amazed by the beauty of the garden, formed by many different kinds of bougainvillea flowers. And if you have the time, you can go for a hike in the neighbouring hill using the trekking facilities that are available here.
12. Perlis Herbal Forest (Rimba Herba Perlis)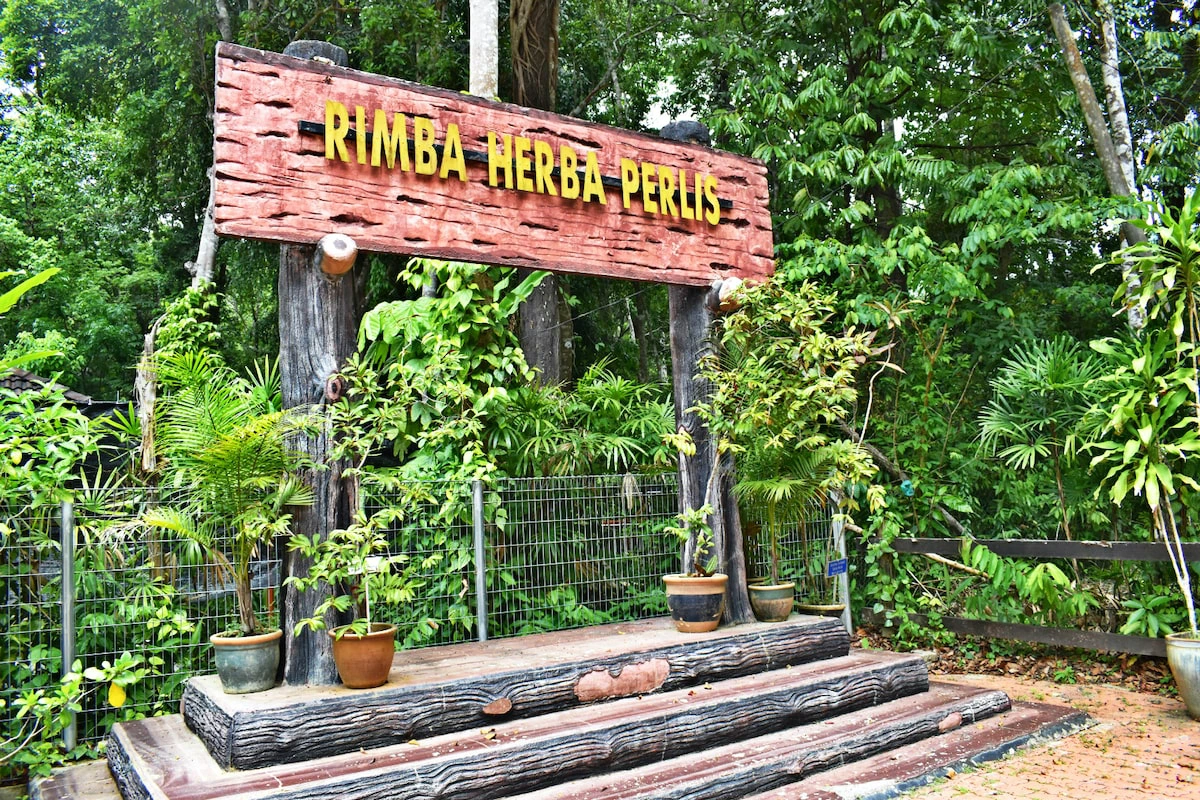 Spanning across 12 hectares of land, this national herbal forest is home to a variety of herbs. Opened in 1999 to the public, some of plants grown here are for their medicinal values such as 'Tongkat Ali' (Eurycoma longifolia) and 'Kacip Fatimah' (Labisia pumila). Besides functioning as a genetic bank, this herbal forest also serves to introduce plants with medicinal values to the people.
13. Bukit Jernih Recreational Park (Taman Rekreasi Bukit Jernih)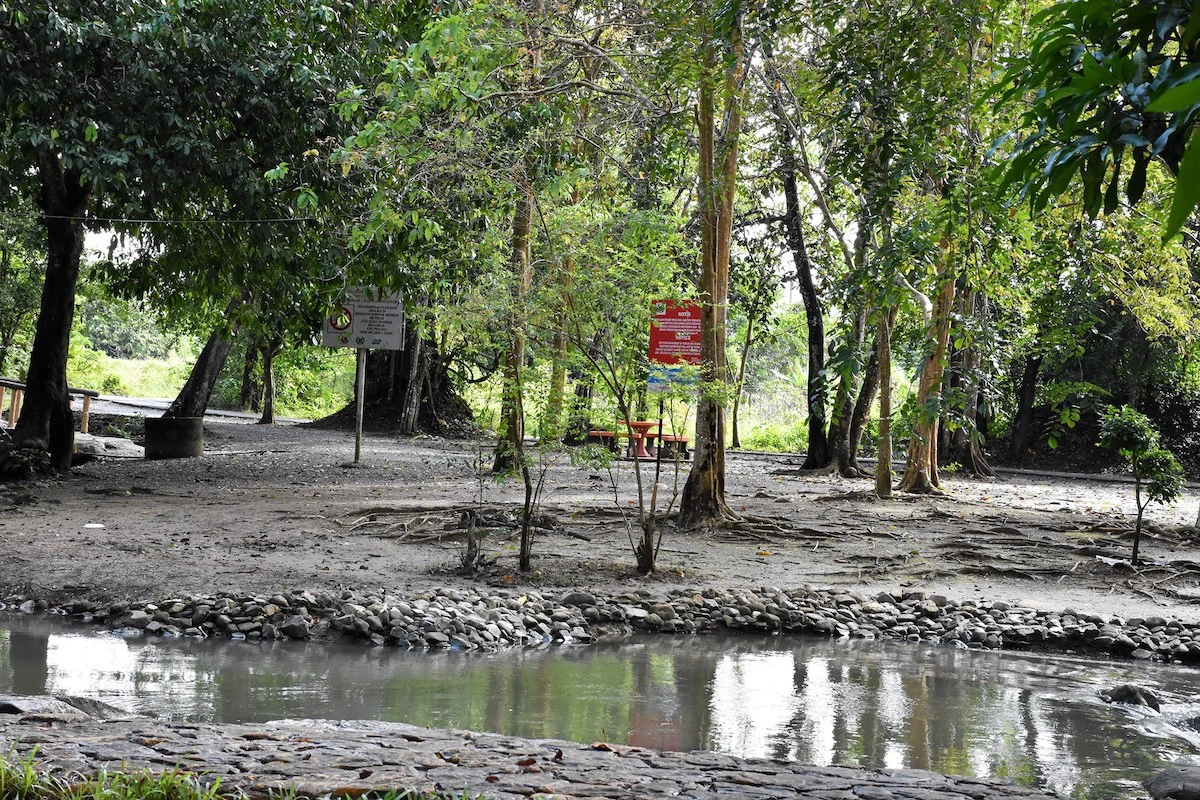 Bukit Jernih Recreational Park is one of the attractions in Perlis that is frequently visited by the locals. If you want to avoid the crowd, you can visit this place during the weekdays, as locals tend to visit this place during the weekends for a picnic and an afternoon dip in the calm river. If you are looking to spend a night here, you can set up your own tent.
14. Pengkalan Asam Trails Recreational Park (Denai Larian Pengkalan Asam)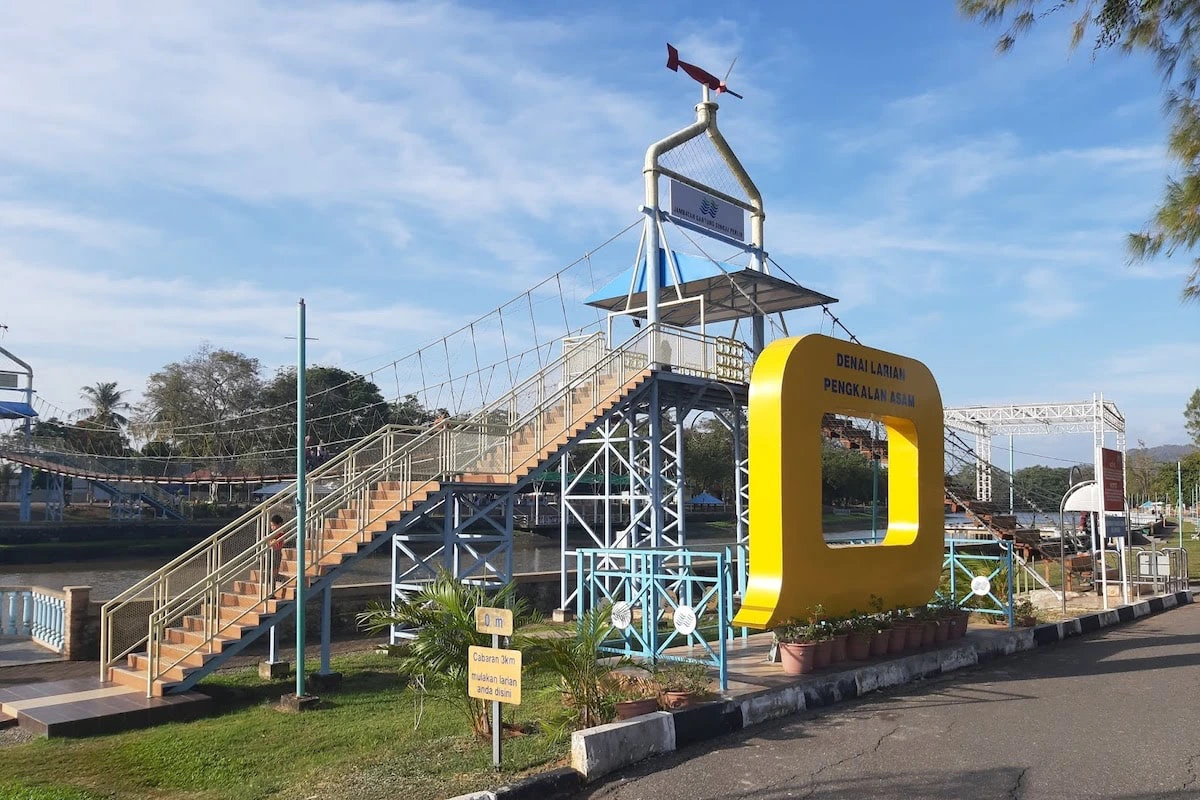 Another beautiful Perlis attraction that is suitable for jogging in the morning and evening is Pengkalan Asam Trails Recreational Park. This place is equipped with a jogging path of 6km, reflexology track and playground, making it an ideal place for the whole family to get together to practice a healthy lifestyle. Not only that, there is also a suspension bridge across the Perlis river which is the highlight of this place.
With many historical and cultural attractions in Kangar, this town is a place full of surprises. The modern amenities provided for locals as well as tourists to enjoy, ensures that you will never be bored during your vist here.