Top 15 Attractions in Labuan (2024)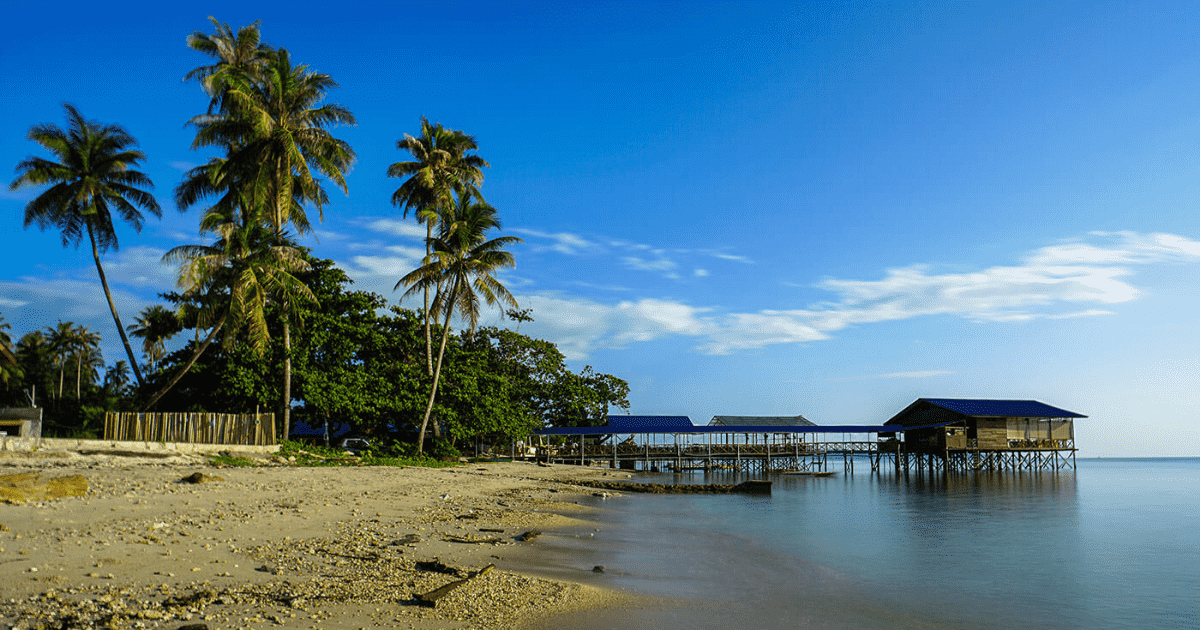 Labuan, the Pearl of Borneo is located off the shore of Borneo, close to Brunei and Sarawak. It is a small island, but it has its own charm and unique natural landscape too. With something of everything from natural hiking spots to beaches and historical landmarks, here are the top attractions in Labuan that you should visit.
1. An'Nur Jamek Mosque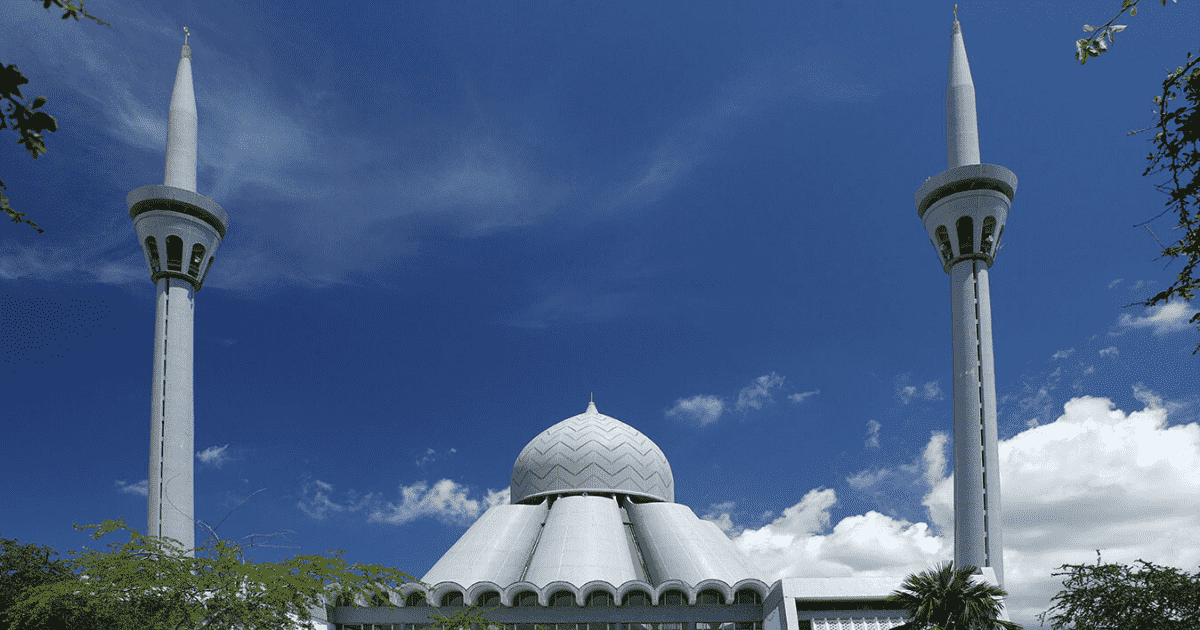 What makes this state mosque stands out is its futuristic state-of-the-art design. Completed in 1987, this beautiful building is a combination of Brunei Malay and turkish architecture. While the mosque is open to the public, you will still need to observe the dress code and behave accordingly when you are in this Labuan attraction.
2. Labuan Square (Dataran Labuan)
The square is located in the heart of the city and is one of the many famous attractions in Labuan. In the centre of the square, you will see a raised platform where the Malaysia flag is flying on the highest pole and surrounded by the poles with the flags of the states in Malaysia. It is also on this stage that various events and peformances are occasionally held, while the square itself has a gorgeous park with beautiful flowers and furnished with a water fountain.
3. Kuraman Island (Pulau Kuraman)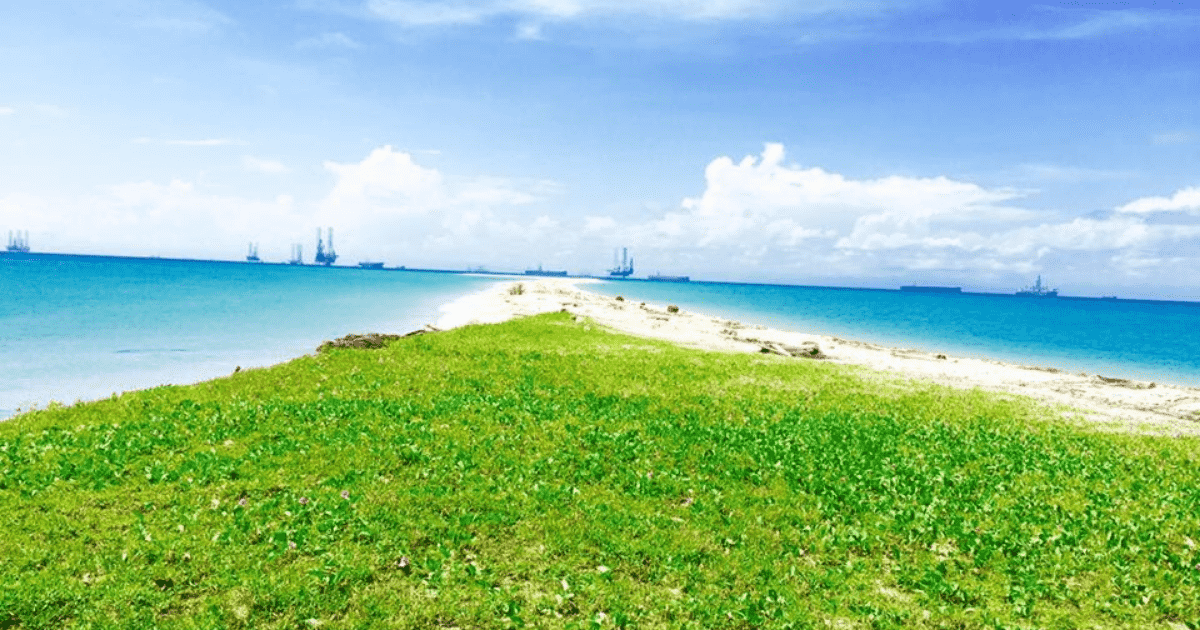 Kuraman Island is a small island in the South China Sea. With the island boasting crystal clear sea and rich marine life, it is no wonder why Kuraman Island is one of the favourite attractions in Labuan for divers from all over to the world. If diving is not your thing, you can also choose to snorkel with a few shops around this area offering snorkelling gear rental service.
4. Tanjung Batu Beach (Pantai Tanjung Batu)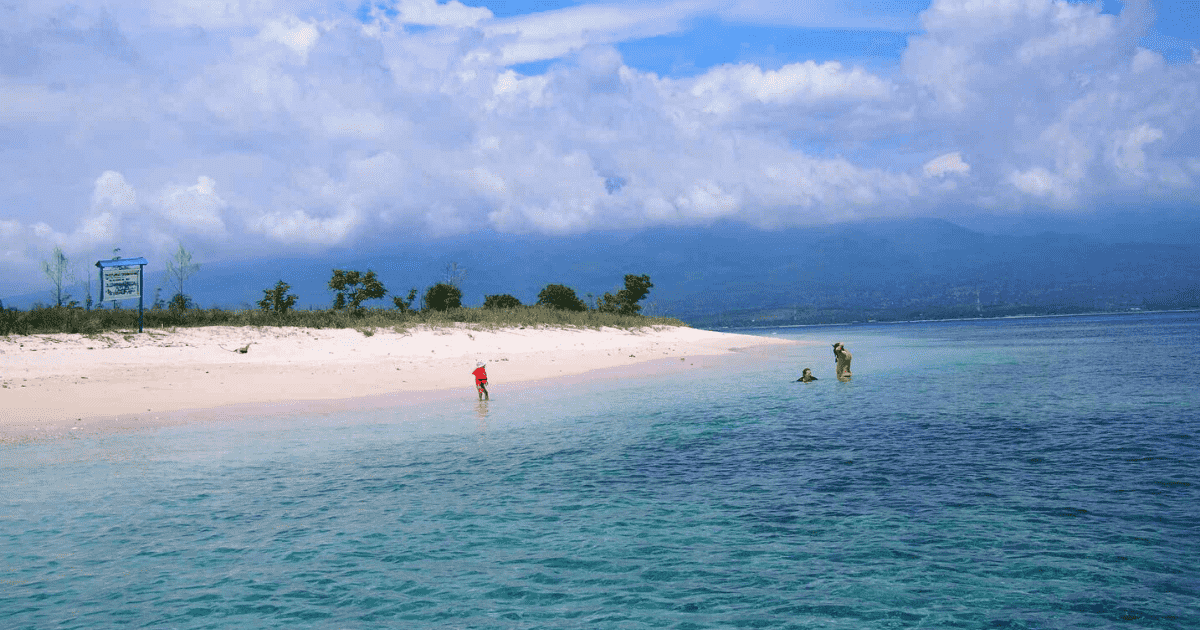 Located in the south-east side of Labuan, this beach is only a short distance away from Labuan town. With a clean and wide area, this beach is perfect for families to have their picnic here. You will also be able to spot the Sarawak state just across the sea.
5. Labuan Bird Park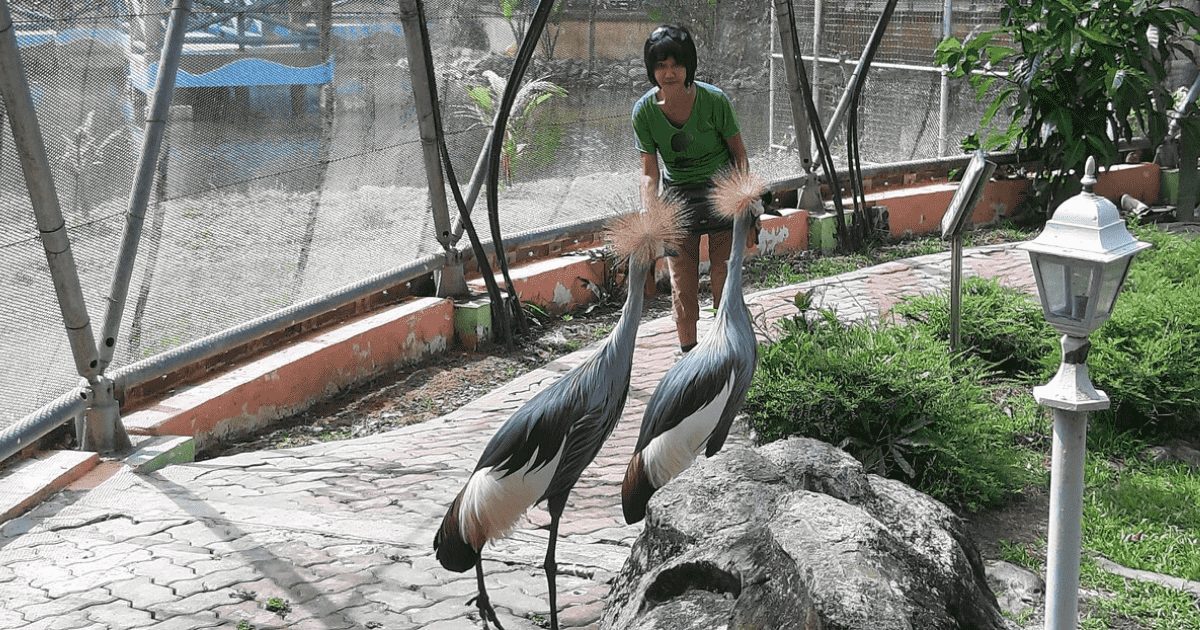 Located 30 minutes away from the Labuan town, this is another wonderful place for families. Spanning across 6.9 hectares of land which makes this one of the biggest attractions in Labuan, you will get to see a myriad of Borneo birds such as hornbills, shama and cockatoo that you wouldn't get to see very often. Apart from just strolling here, you can also participate in various activities here such as watching the bird shows and taking pictures with them.
6. Labuan Botanical Garden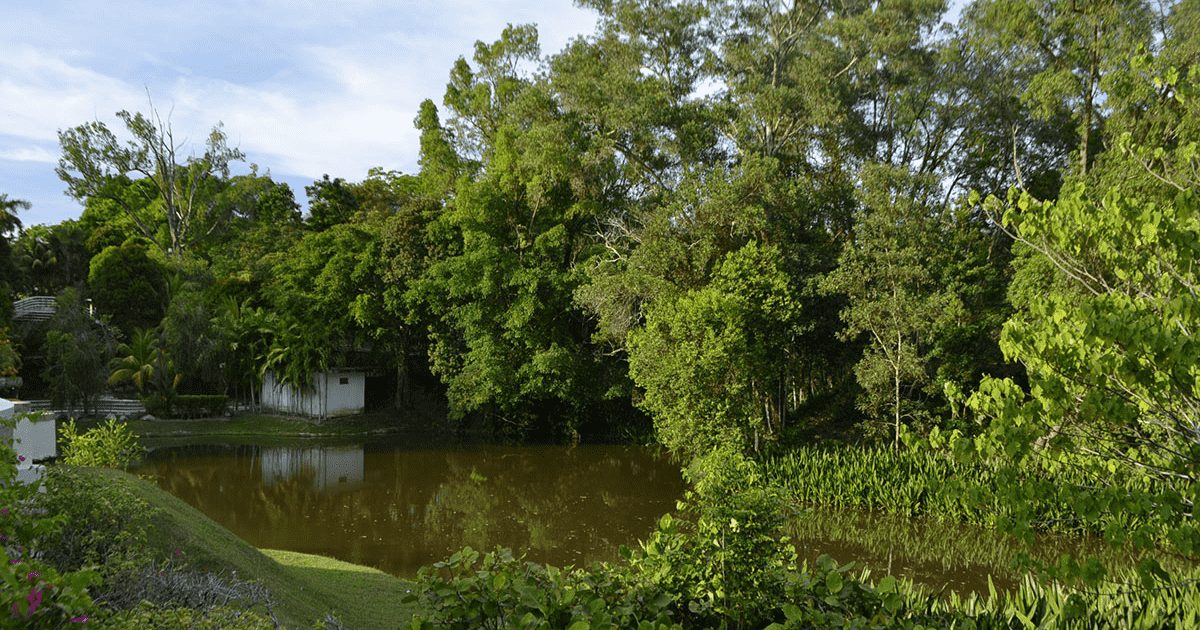 Another famous attraction that you should check out is the Labuan Botanical Garden. Surrounded by lush greeneries, you can go for a walk in this beautiful place in the morning to relax and destress while breathing in the fresh air. This area also has a hibiscus garden with a wide variety of species which you can visit and appreciate the beautiful Malaysia's national flower.
7. Labuan's Chimney Walking Trail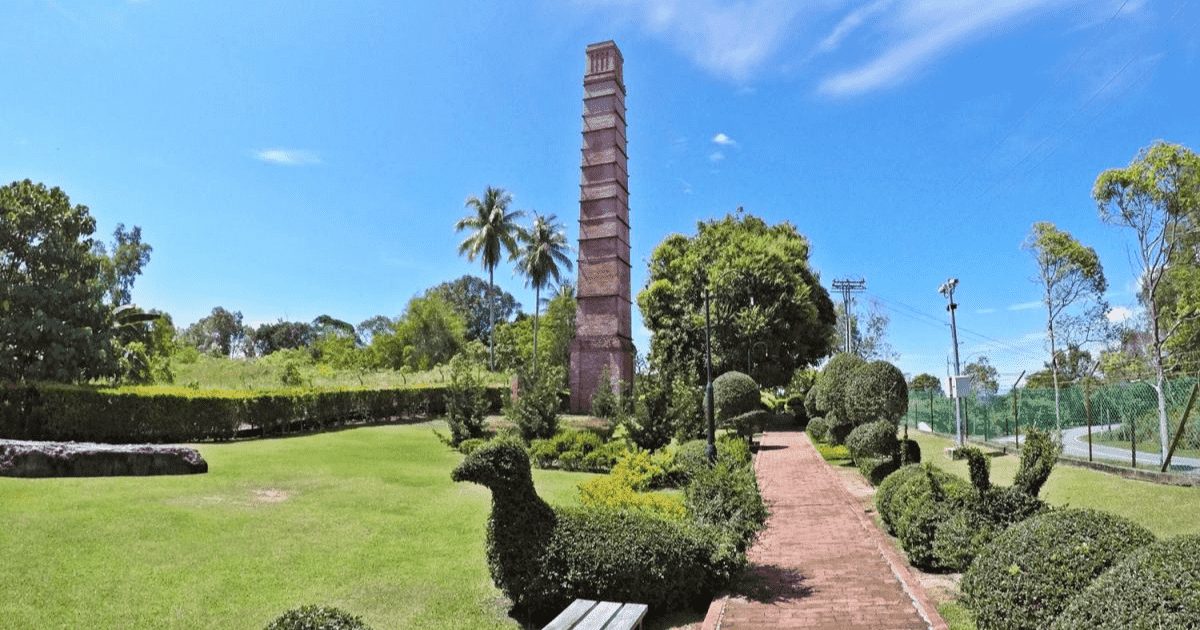 As one of the most iconic attractions in Labuan, this place got its name from the Chimney tower located here. This 5km long trail will bring you pass the ammunition store and all the the way to Raffles Anchorage. However, while this is not a difficult trail, you will only be able to complete the entire trail during low tide, otherwise you will need to stop at the peak where you will get to admire the beauty of the South China Sea.
8. Labuan Clock Tower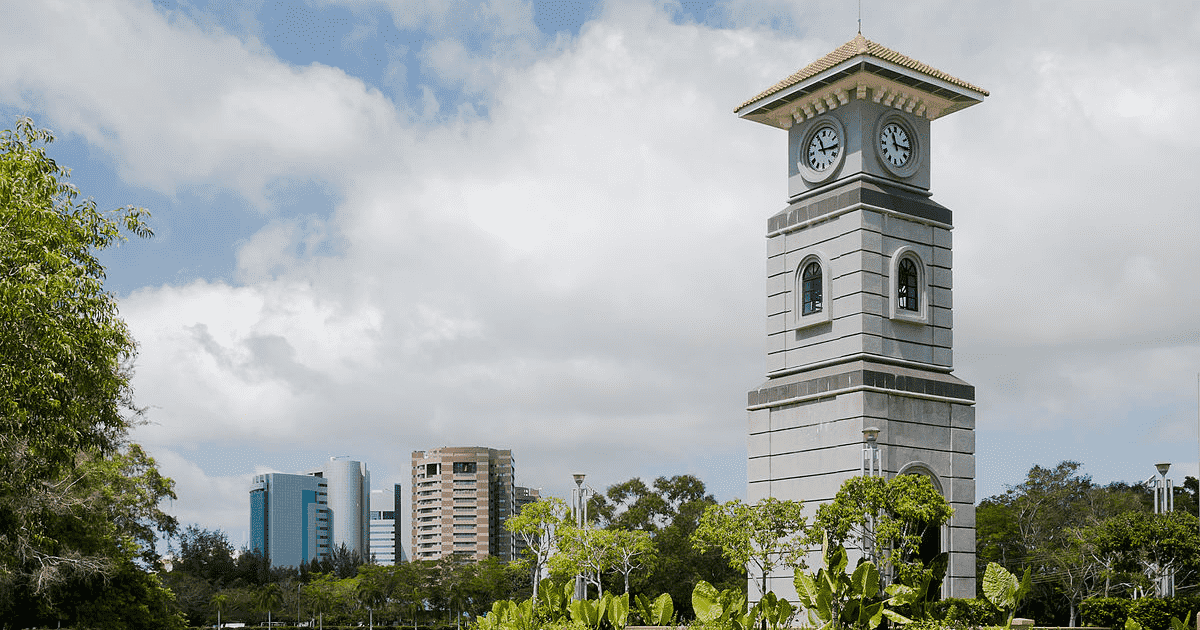 This clock tower is a replica of the original Labuan Tower built in 1906 by Chee Swee Cheng (first chairman of OCBC Bank). Demolished in 1948, this structure was reconstructed in 2002, as it signifies the history of Labuan and how the country survived World War 2. A good time to visit this clock tower is during the afternoon as the tower's bells chime every hour or during the night when it is beautifully lit.
9. Labuan Marine Museum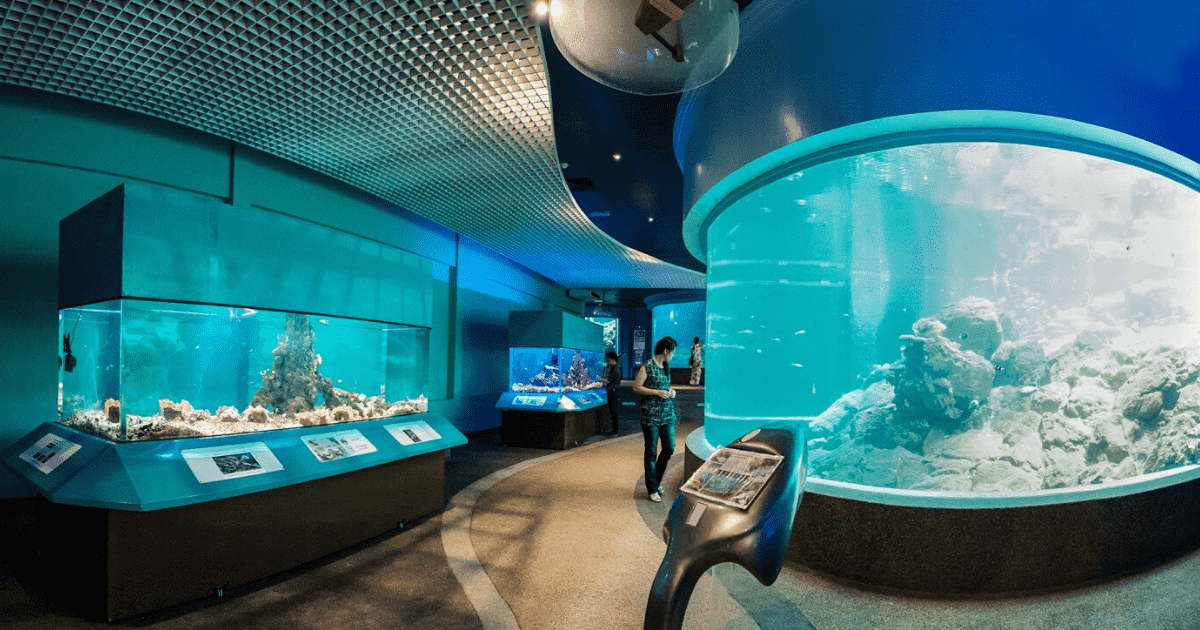 If you are looking to see and learn more about marine life, Labuan Marine Museum is the place that you should visit. Opened in 2003, the museum was built to educate the public and preserve the underwater world of Labuan. With the opportunity to learn about different marine life, corals, fishing activities, shipwrecks and artefacts that were found in the sea, it is no wonder why this museum is one of the more famous attractions in Labuan.
10. Labuan War Cemetery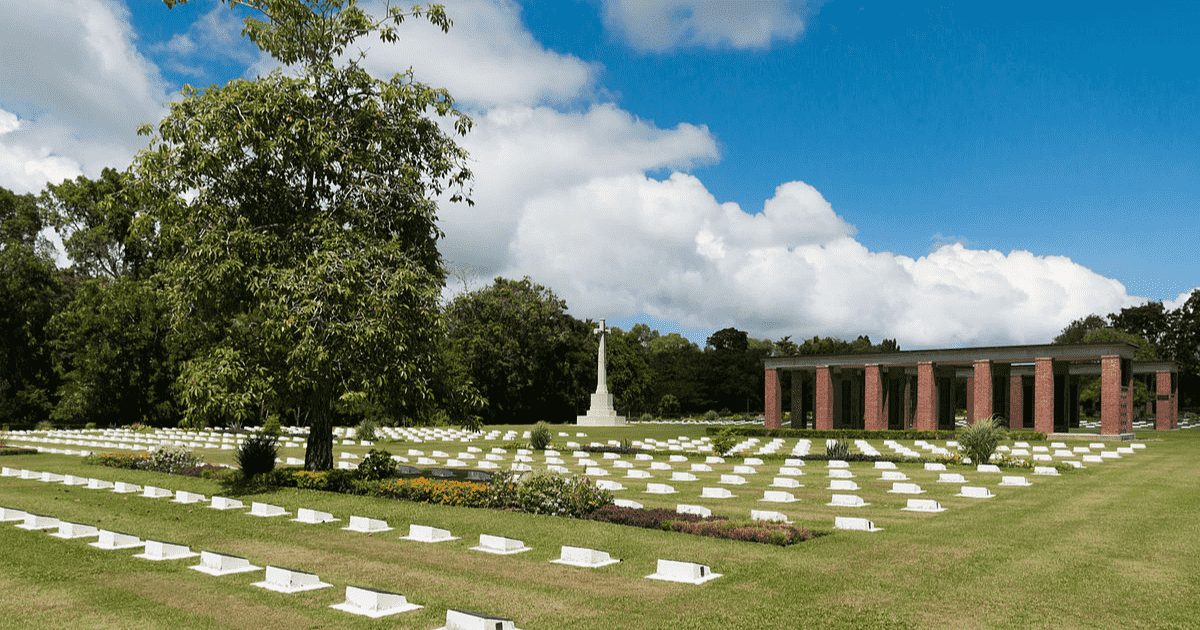 Labuan War Cemetery is known as the World War 2 memorial ground that commemorates the soldiers who died in the war. Over here, you will be able to see 3,908 white headstones, each representing a brave soldier from Malaysia, New Zealand, India, Great Britain and also Australia. On top of that, a "Remembrance Day" is held every year in November to honour these soldiers.
11. Layang-Layang Beach (Pantai Layang-Layang)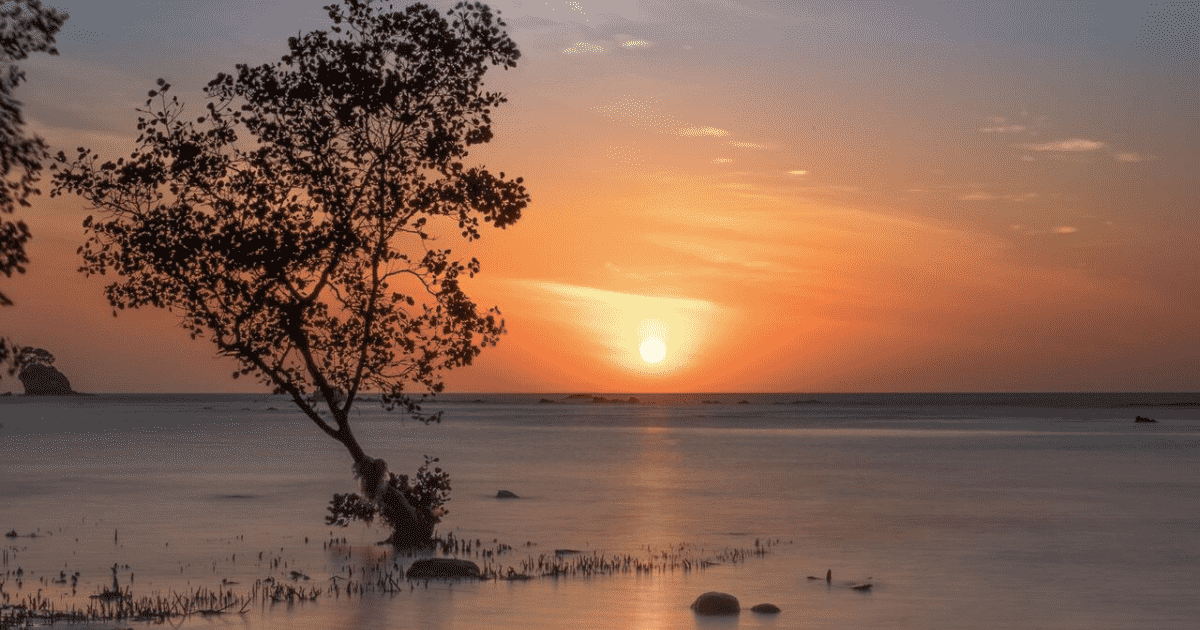 Layang-Layang Beach is located just 20 minutes away from the city and is one of the popular attractions in Labuan to visit during the weekends. This is a beach paradise with white soft sands and crystal clear waters. On top of that, the sunset here is gorgeous as you get an unobstructed view of the sun disappearing into the South China Sea.
12. One Stop Duty Free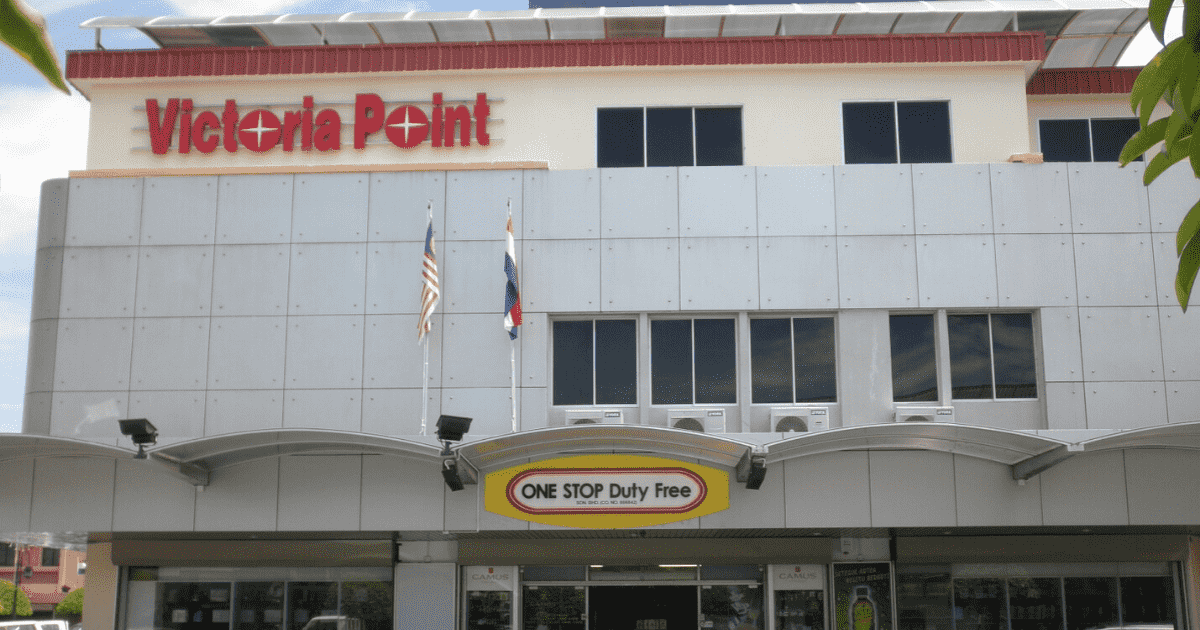 This is one of the must-visit places you when you visit Labuan. One Stop Duty Free gives you the opportunity to do some affordable shopping as the products ranging from perishables goods to textiles and pearls are duty-free. You can also stock up on your liquor here as you will not be able to find a better bargain anywhere else in the city.
13. Pancur Hitam Beach (Pantai Pancur Hitam)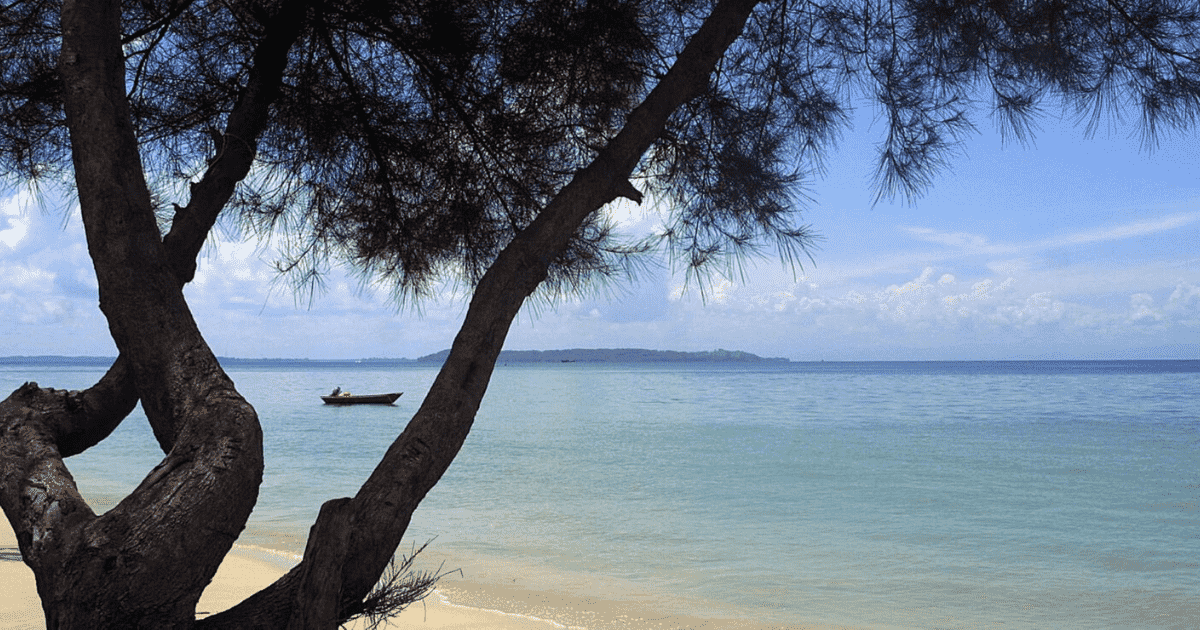 One of the most commercialised and luxury beaches in Labuan, Pancur Hitam Beach is a winner of the United Nation COBSEA Clean Beach Award in 2008. With casuarina trees lined up along the beach, it is no wonder why people will pin this Labuan attraction as a must-visit beach. As an icing to the cake, there are local stalls here selling food and drinks which will help ease your hunger and thirst when you visit here.
14. Peace Park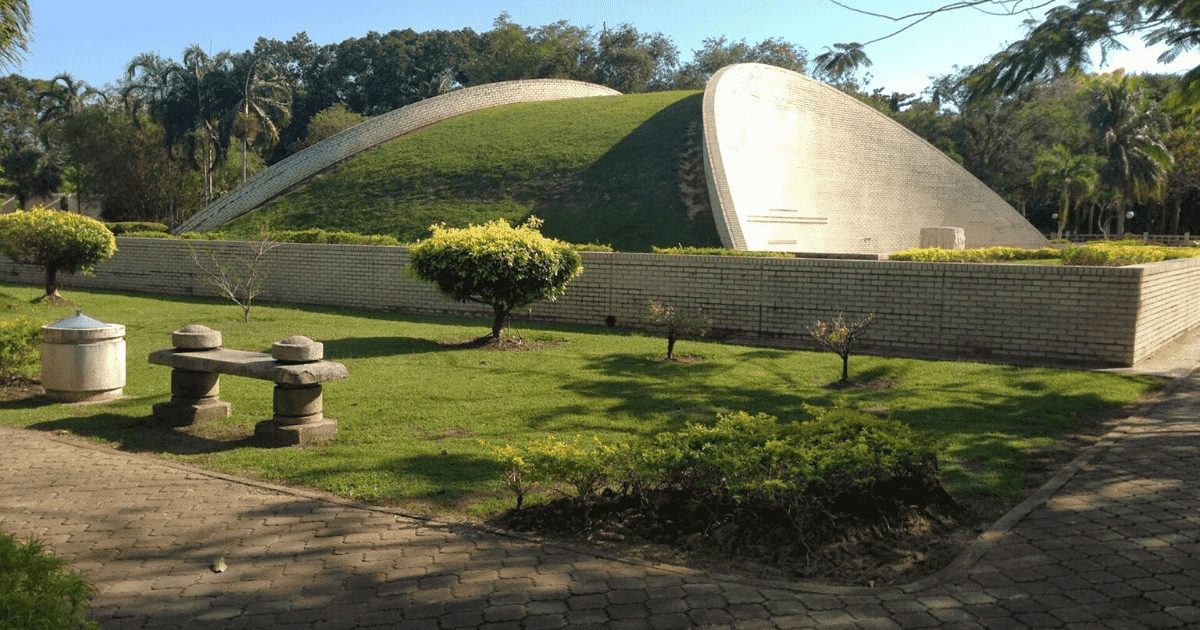 Peace Park is located at Layang-Layang Village and is an important landmark in the Labuan history. This park was built by the Japanese to make up for the atrocity that was committed by their forefathers during the war. This park not only signifies peace and the friendship between both countries, but also possesses a beautiful landscape that is perfect for an evening stroll.
15. Pohon Batu Beach (Pantai Pohon Batu)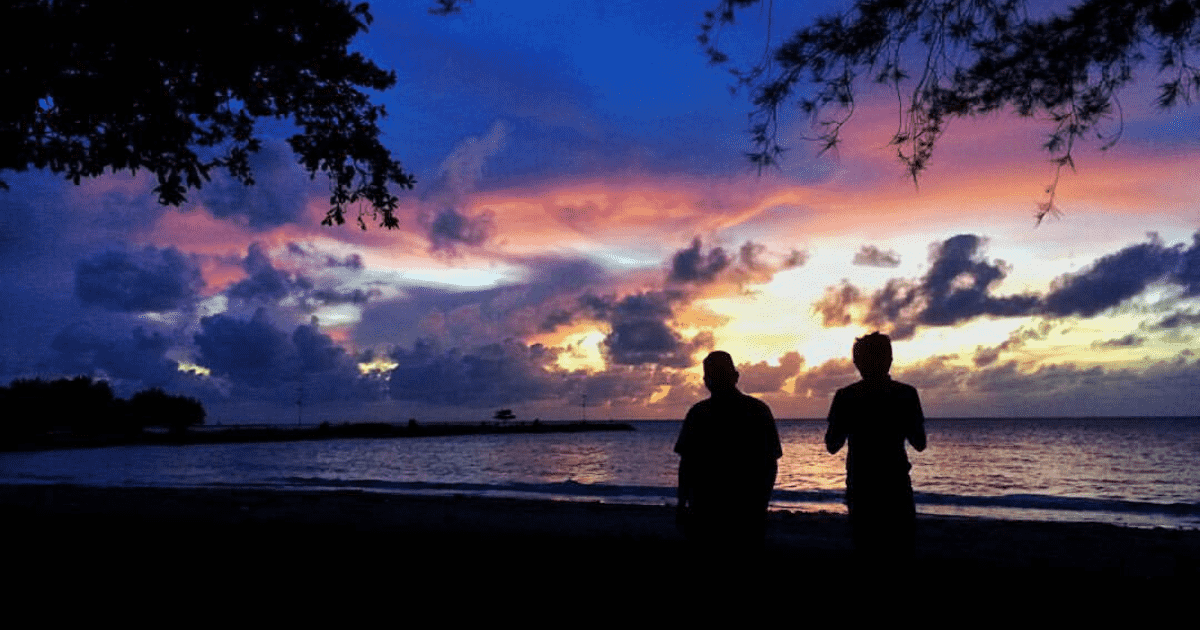 Pohon Batu Beach has one of the longest and most beautiful shorelines in Labuan and a must-visit place for you to enjoy the most glorious sunset in Labuan. There are also men-made obstacles located nearby if you are looking to physically challenge yourself. Apart from that, you can also purchase fresh seafood products from the fishermen shed in the area.
With the mainly beautiful and historical attractions in Labuan, this is a place that you should visit at least once in your life. Trying to visit all the famous places in one visit will not be impossible as this is a small island so it is easy for you to get around. Besides that, as this is duty-free island, make sure to take advantage of this to enjoy all the chocolates and beers that you want.