Top 60 Attractions in Sabah (2024)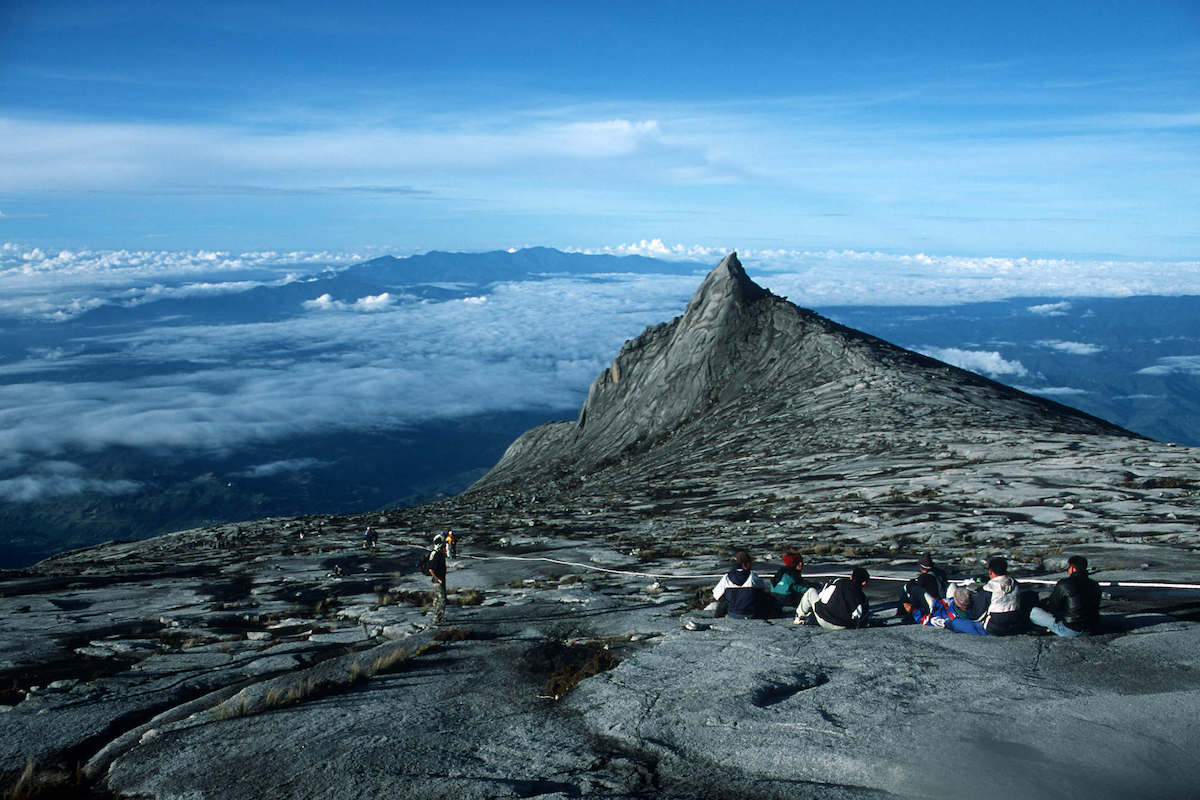 Sabah is the second largest state in Malaysia that is located in the northern part of Borneo. Sabah is famed for its beautiful beaches, fantastic diving sites, rainforest and of course, the infamous Mount Kinabalu. With so much to offer, here are the top attractions in Sabah that you should definitely check out.
Keningau
1. Sabah Handicraft Centre (Pusat Kraftangan Sabah)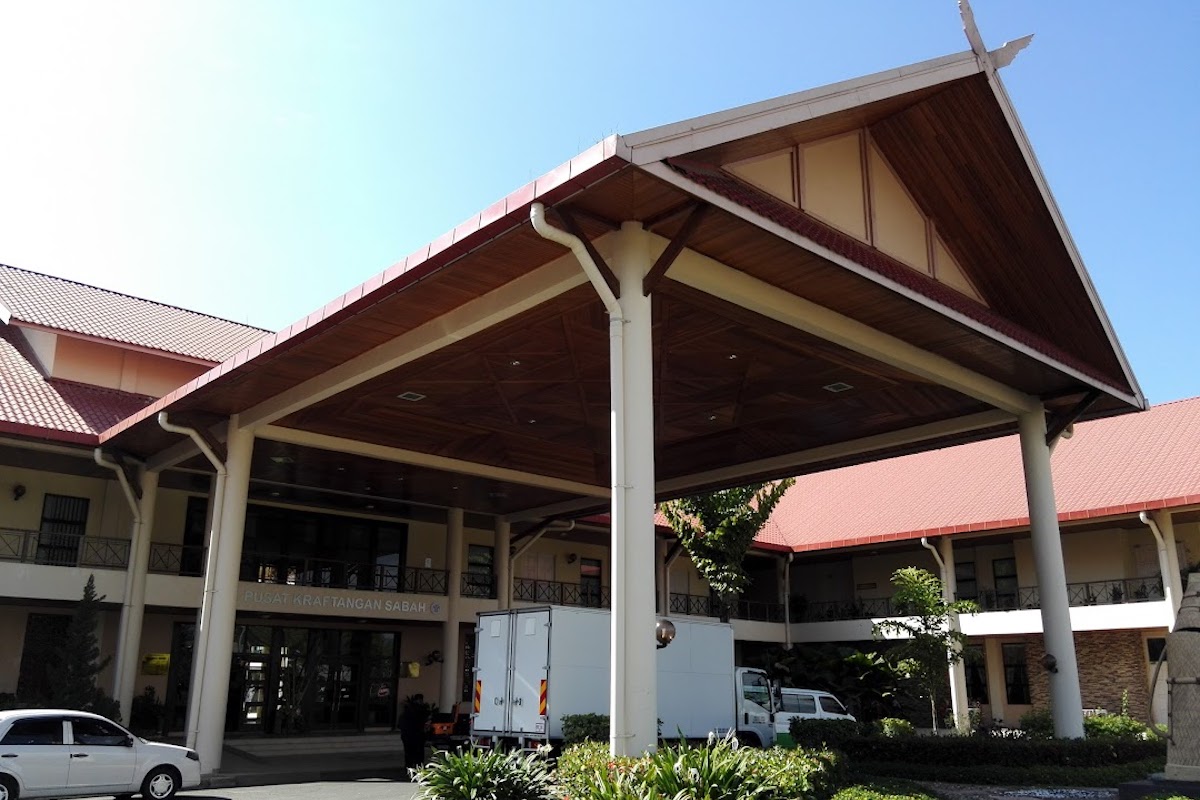 Established back in 2012, Sabah Handicraft Centre aims to preserve and introduce Sabah's handicraft to locals and tourists. This centre is one of the main attractions in Sabah where several programmmes have been hosted to train the locals on creating forest-based, textile, earthenware products and many more. Due to the importance and impact of these programmes, the state government selected Keningau, a district rich with cultural heritage and abundant resources to be the hub for handicraft development.
2. Crocker Range National Park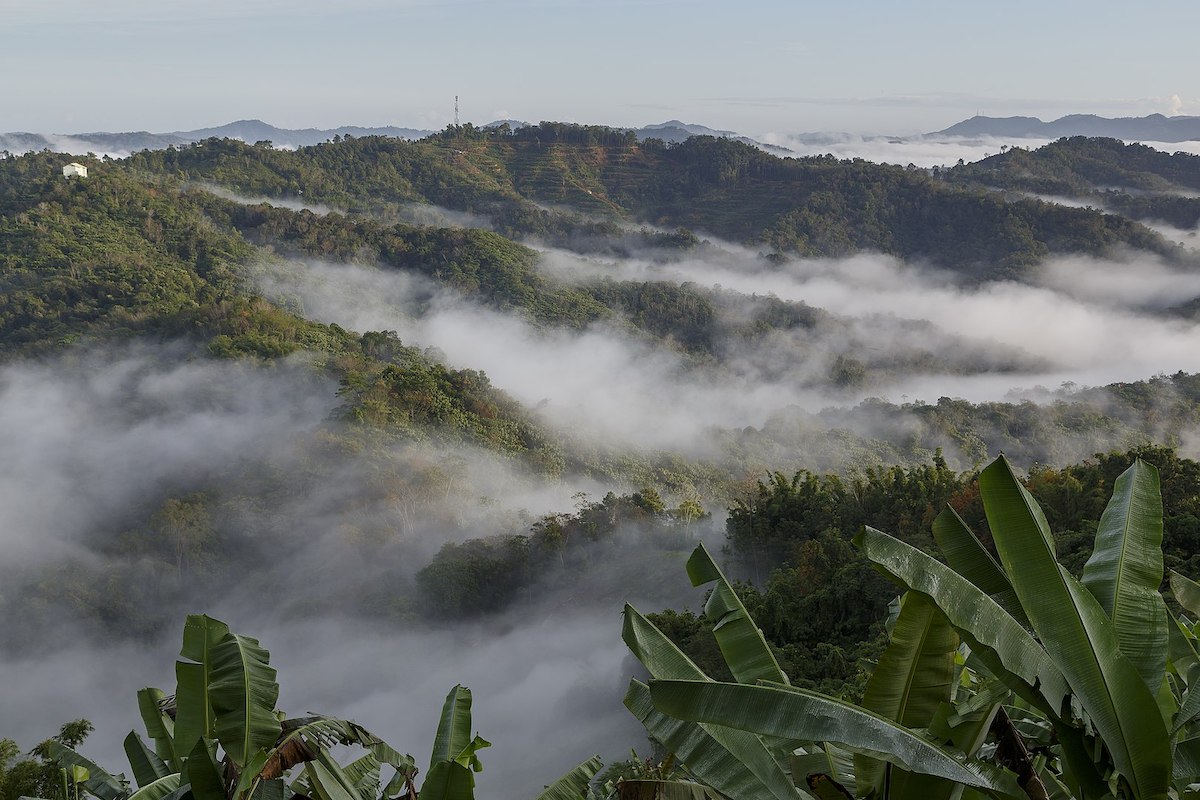 Established in 1984, Crocker Range National Park is one of the largest parks in Sabah with plenty to offer. Among the facilities offered in this park are an observation tower, exhibition centre, insectarium and fernarium. This Sabah attraction also contains many species of flora and fauna unique to Borneo, apart from being an essential water supply for many towns and communities in Sabah.
3. Bukit Trig Keningau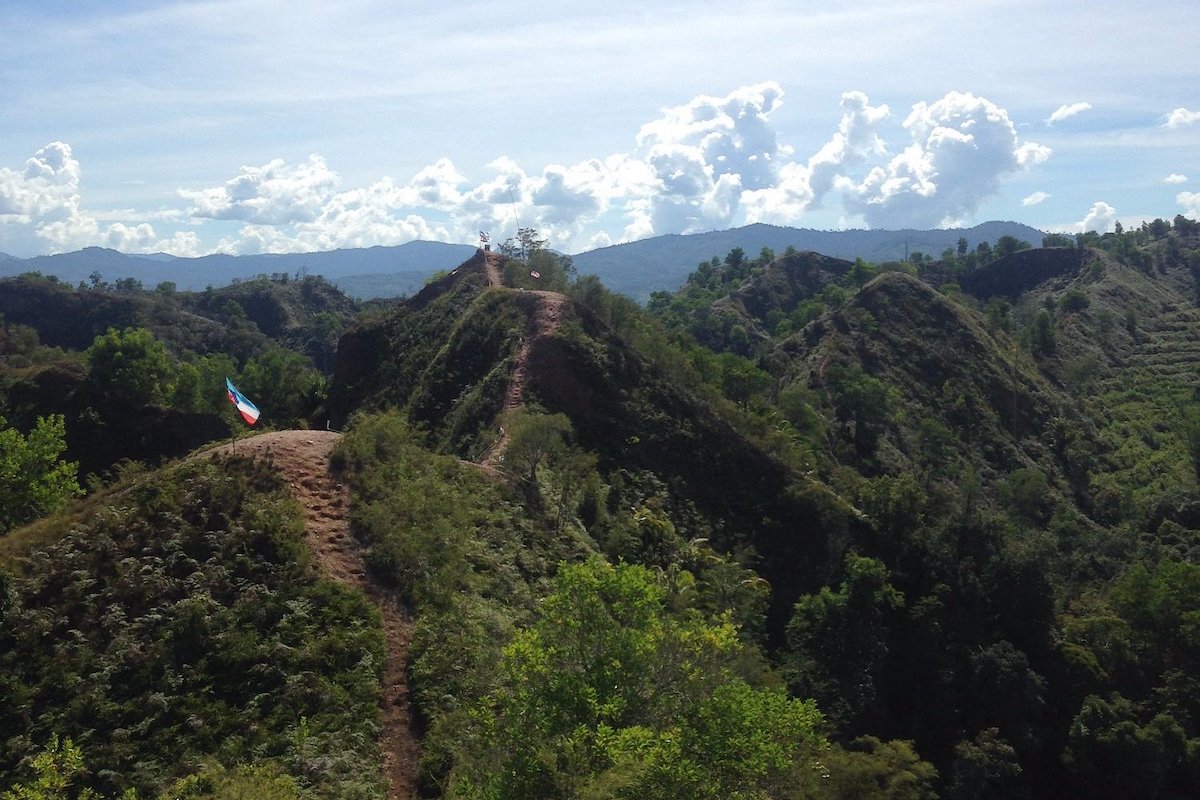 If you are looking for a great outing place to go with your families and friends, you should check out Bukit Trig Keningau. The trails here can be challenging, but not too difficult and boast a beautiful panoramic view of Keningau. The trail to the peak has around 6 checkpoints, with each checkpoint offering you a perfect picture-taking opportunity.
4. Keningau Heritage Museum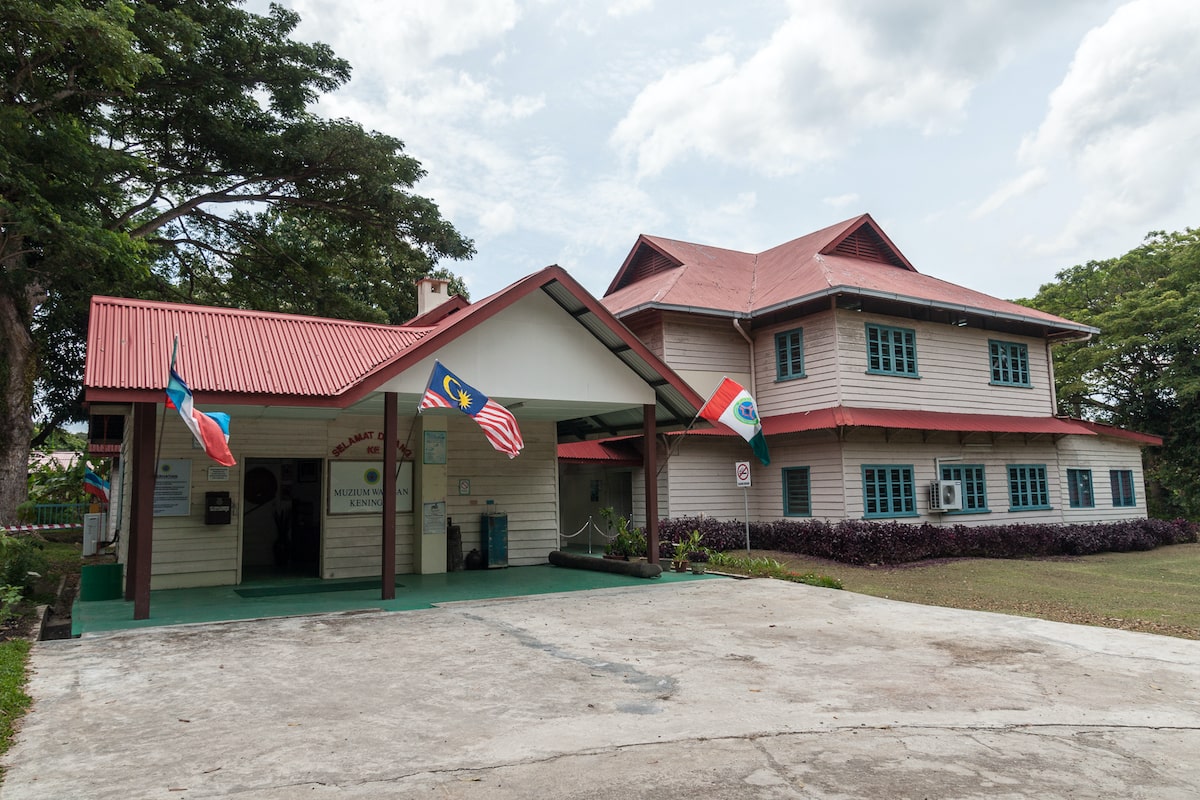 This building was built in 1946 during the British colonisation and served as a Government Rest House. Among the notable people that had visited and stayed in this Rest House are the first and second prime ministers of Malaysia. This Sabah attraction was then converted to a museum in 2008 to preserve aspects of Keningau's heritage such as culture, history, Islamic civilization and more.
Kinabatangan
5. Gomantong Caves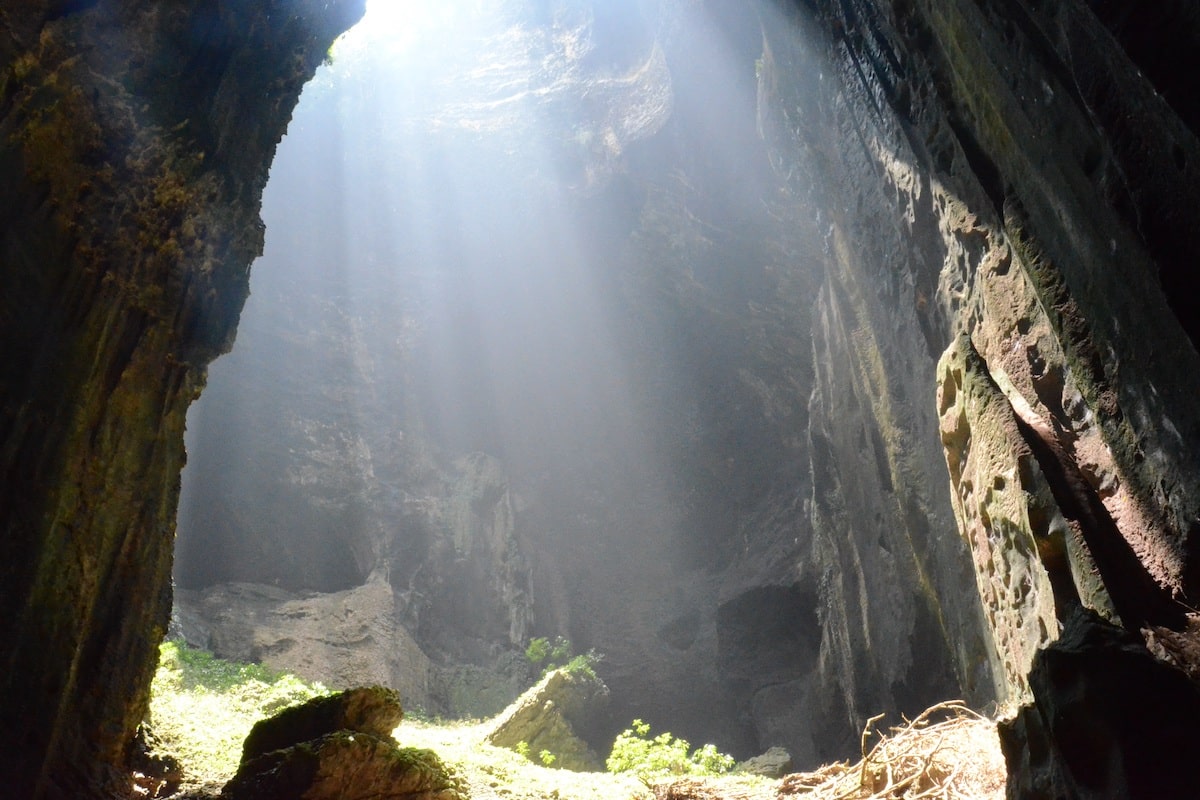 Another one of the must-visit attractions in Sabah is Gomantong Caves. This cave is located in Gomantong Reserve Park and is the largest cave in Sabah. In fact, Gomantong Caves is a limestone cave system that consists of 9 caves, and the two largest (up to 90 metres high) and accessible cave complexes are Simud Hitam (Black Cave) and Simud Putih (White Cave).
Of the two cave complexes, Simud Hitam is more accessible and is only a 5-minute walk from the registration centre which is suitable for everyone. On the other hand, Simud Putih requires a permit and steep hill climb of about 30 minutes to reach the entrance.
6. Kinabatangan River Cruise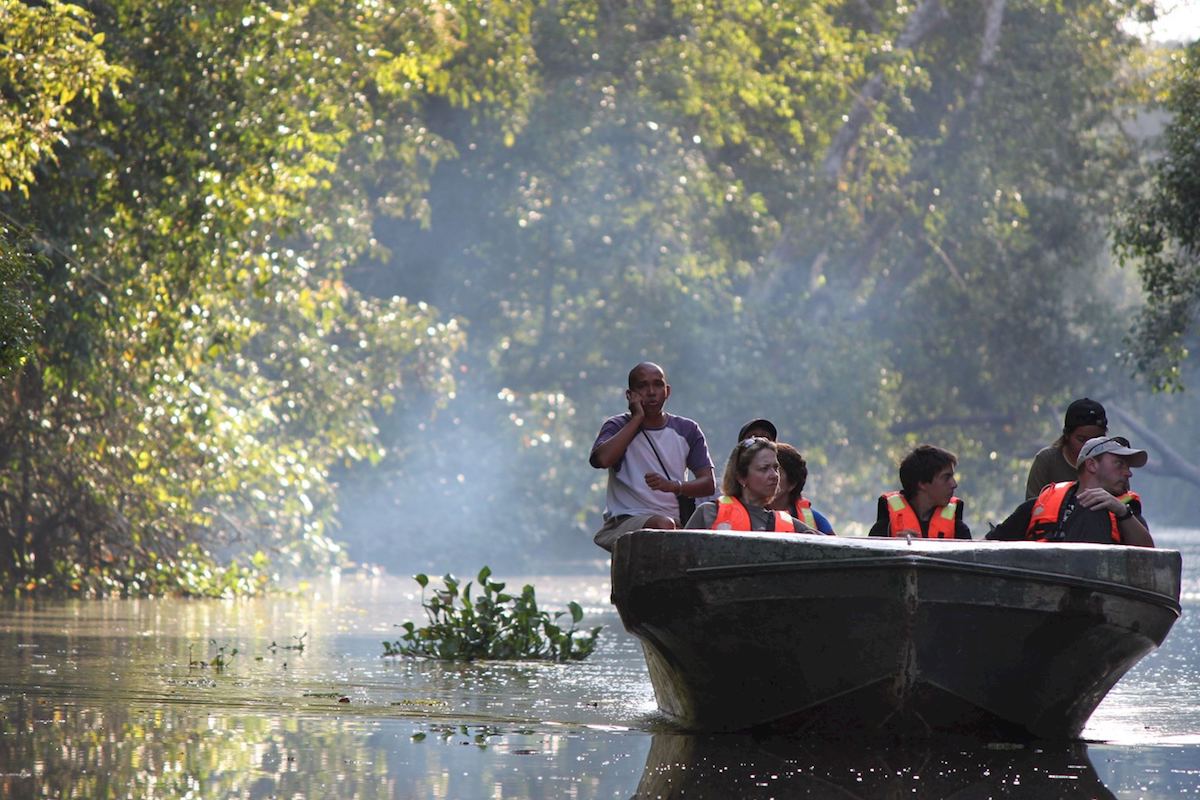 Kinabatangan River is the second longest river in Malaysia that flows through a mangrove forest into the Sulu Sea. In this stretch of river, there is a high population density of animals including orang-utans, pygmy elephants, wild cats and so much more. To get a chance to see these animals, you can go on a river cruise here that comes in a variety of packages that differs in duration.
Kota Belud (#7 – #17)
Kota Belud, a serene town in Sabah, is a haven for nature lovers and adventure seekers. As one of the most enchanting attractions in Sabah, Mantanani Island invites you with its stunning beaches and vibrant marine life, offering a plethora of activities from tranquil beach lazing to exhilarating water sports. Meanwhile, Polumpung Melangkap, a picturesque fishing village atop limestone formations, provides a refreshing natural pool and cultural experiences like rice planting rituals, ensuring your visit to Kota Belud is relaxing and culturally enriching.
Kota Kinabalu (#18 – #31)
Kota Kinabalu, the capital city of Sabah, is a treasure trove of culture and natural beauty. The Atkinson Clock Tower, standing majestically for 115 years, also offers a breathtaking view of Mount Kinabalu. Meanwhile, Gaya Street, a business hub for over a century, entice visitors with its vibrant, traditionally adorned buildings and a plethora of culinary delights, ensuring a visually and gastronomically satisfying exploration through the streets. With all the different attractions in Sabah, this city promises a journey through rich history and authentic beauty.
Kudat (#32 – #41)
Another tranquil town in Sabah, Kudat, offers a retreat into nature and culture. The Gombizau Honey Bee Farm not only provides a sweet taste of local honey but also a glimpse into the traditional lifestyle of the Rungus people. Meanwhile, the Tip of Borneo, or Tanjung Simpang Mengayau, presents a breathtaking confluence of the Sulu and South China Seas, offering a picturesque and serene spot to marvel at nature's beauty, making Kudat a peaceful and enriching escape.
Sandakan (#42 – #53)
Sandakan, another gem in Sabah, is a gateway to nature's wonders and historical tales. The Sepilok Orangutan Rehabilitation Centre offers a heartwarming experience, allowing visitors to witness rescued orangutans in their rehabilitative journey amidst ancient rainforests. Additionally, the Bornean Sun Bear Conservation Centre is a sanctuary dedicated to the world's smallest bear, showcasing efforts to protect these endangered creatures. With the various attractions in Sabah present here, Sandakan promises an experience that is both enlightening and awe-inspiring.
Tawau (#54 – #63)
Tawau, a lively city in Sabah, Malaysia, beckons with its unique blend of nature and culture. The Teck Guan Cocoa Museum, nestled in Quion Hill, offers a sweet journey through the chocolate-making process, from cocoa beans to delectable treats, amidst a serene backdrop. On the other hand, the bustling Tawau Tanjung Market presents a vibrant array of fresh produce, seafood, and local crafts, ensuring your visit to Tawau is both a flavorful and culturally rich adventure.
In conclusion, Sabah is a beautiful paradise with so much to offer. From natural trails to magnificent caves and beautiful beaches, it is no wonder why everyone is enchanted with this place. Apart from all the magnificent attractions in Sabah, you will also get to feast on delicious local cuisines and fresh seafood.