Top 10 Attractions in Kudat (2024)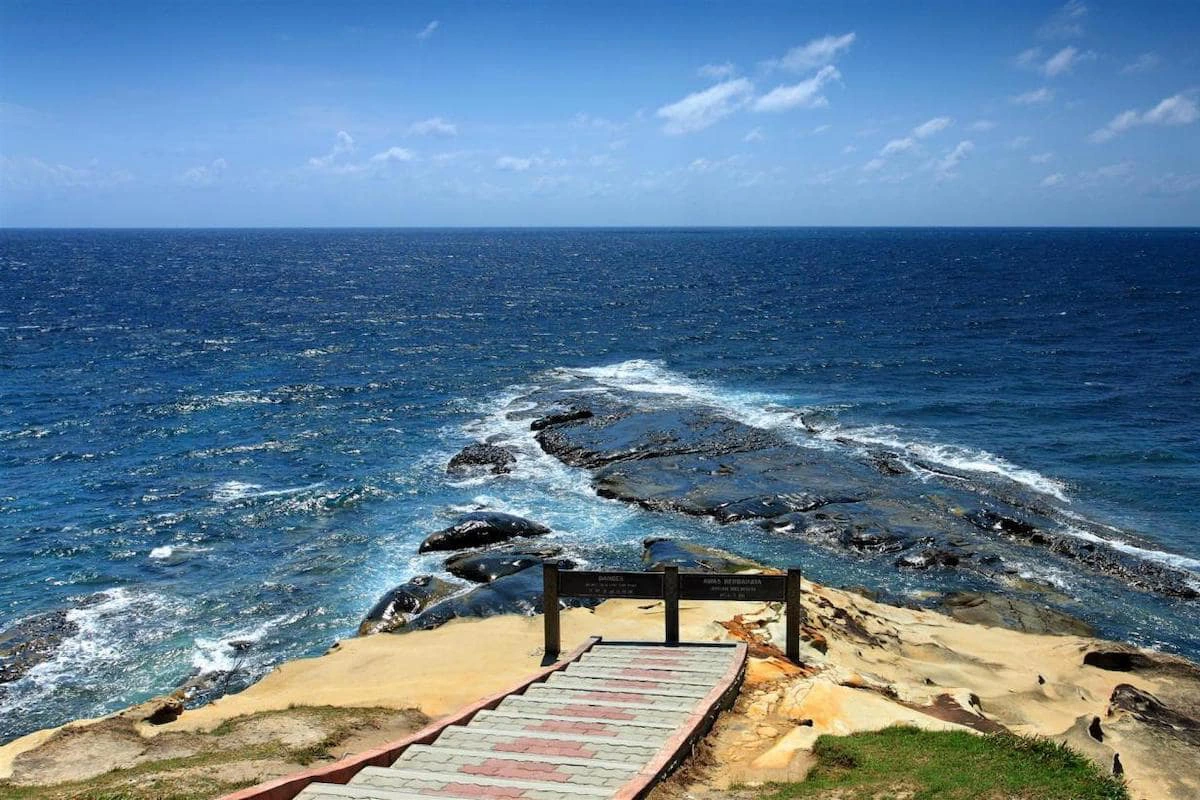 With modernisation slowly engulfing the world, one tends to forget to slow down and be in the moment. If you're hoping to regain that, Kudat, a town only accessible by sea until less than 50 years ago, can help you achieve that. Here are some of the top attractions in Kudat you should visit to get started on your relaxing journey.
1. Gombizau Honey Bee Farm (Gombizau Kampung Madu)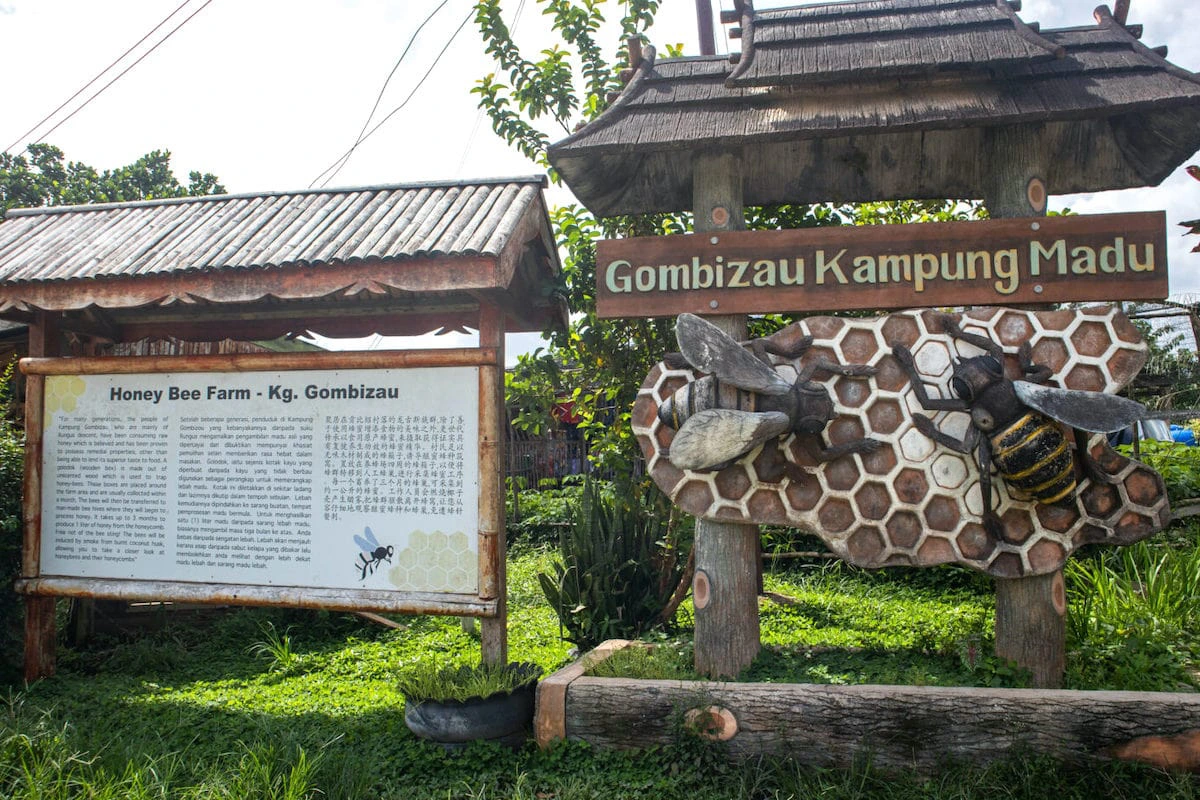 As Kudat is primarily populated with Rungus people, you will witness the traditional lifestyle of the Rungus people. Kampung Gomizau, or "Honey Bee Village", was founded over a decade ago and focused on the Rungus community's production. With over a hundred bee cages, good honey is produced for locals to consume and buy in this popular Kudat attraction.
2. Kampung Sumangkap Gong Factory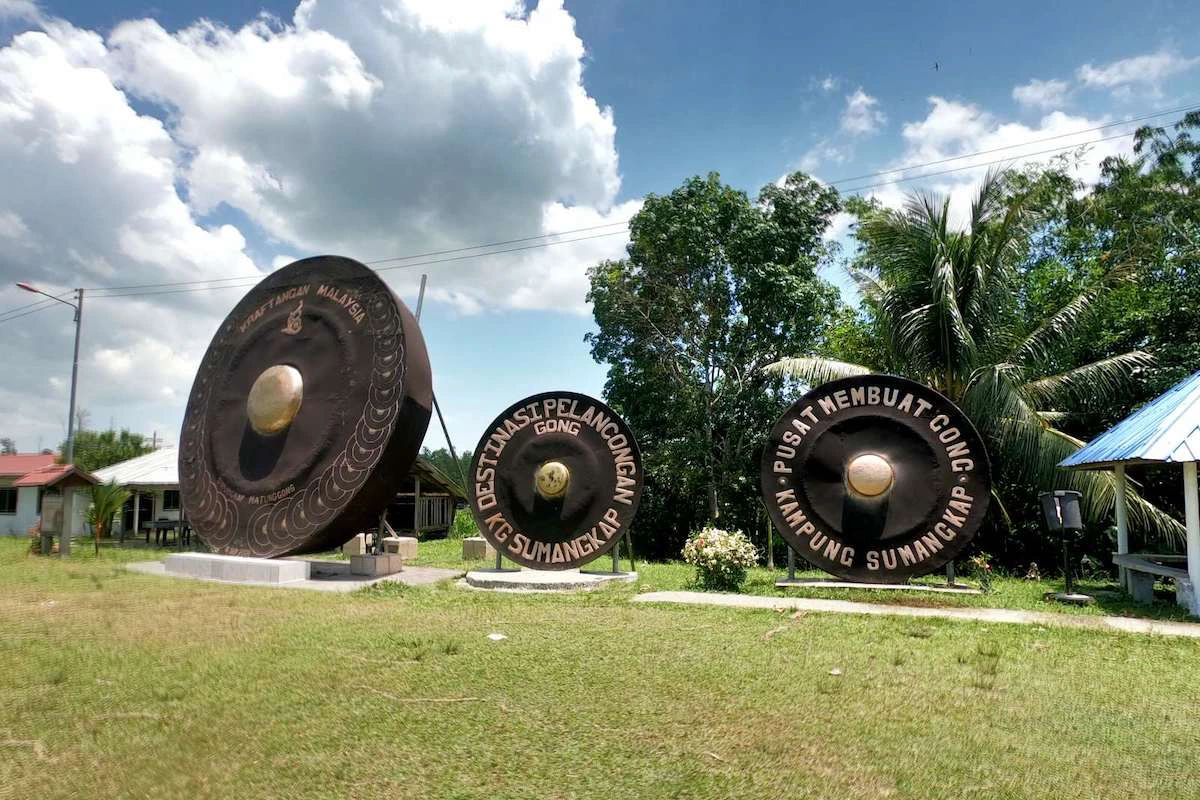 Located within 1 kilometre of Kampung Gombizau, you can explore the traditional art of gong-making in Kampung Sumangkap. Gongs are a crucial musical instrument for the indigenous people of Sabah and are typically used for festive occasions. As a symbol of a family's wealth, it is safe to say that the people here prioritise the quality of creating a gong, and artisans here would happily oblige in demonstrating their talent. You can even bring one back as a souvenir, as they come in various sizes.
3. Rungus Longhouse (Kampung Bavanggazo)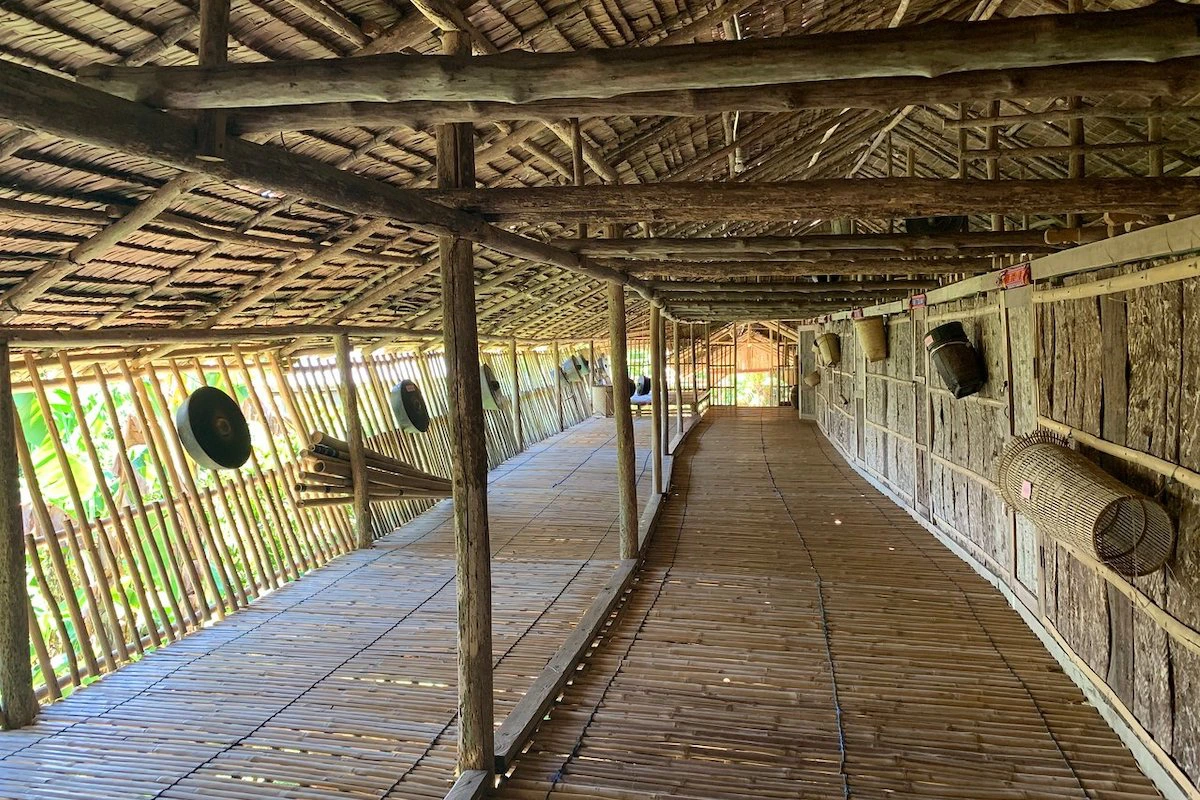 While longhouses aren't as prominent as they used to be in Sabah, you may still find them in this town, making it one of the must-visit attractions in Kudat. Longhouses are still used by the Rungus community and are entirely different from your modern-day house as they are made from bamboo, wood, and beaten bark. It is very comfortable and relaxed, especially at night, with twin-bedded bedrooms off a communal verandah. Don't miss a chance to experience this while tasting local cuisine and being entertained by cultural performances here.
4. The Tip of Borneo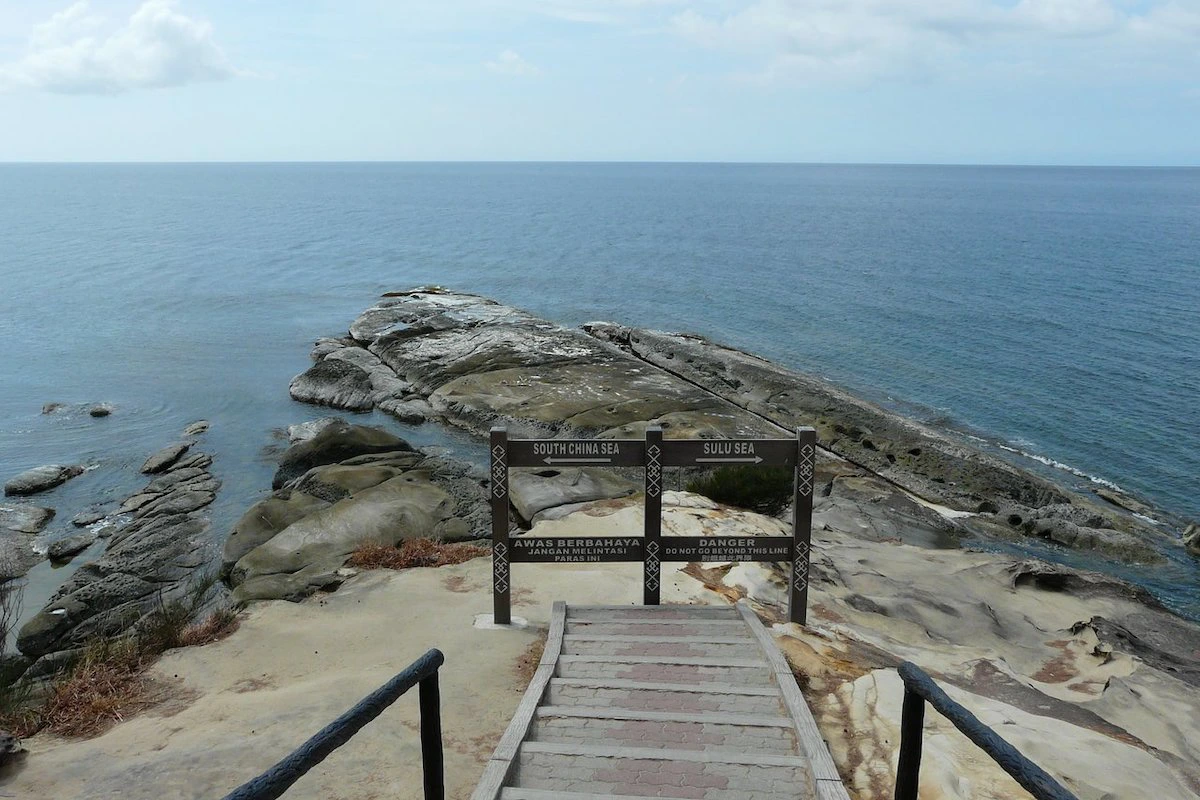 The Tip of Borneo is also referred to as "Tanjung Simpang Mengayau", which translates to the battle of the tip in the Rungus language. This is because Kudat is at the northernmost end of Sabah, and when you visit this spot, you are standing between the South China Sea and the Sulu Sea. The breezy air, open sea, and sandy beach will take one's breath away, making this Kudat attraction a great place to take pictures as a souvenir.
However, it is not advisable to climb down the slope, as the waves may become rough in bad weather. While an Instagram picture is essential, remember to keep yourself safe.
5. Tindakon Dazang Beach (Pantai Tindakon Dazang)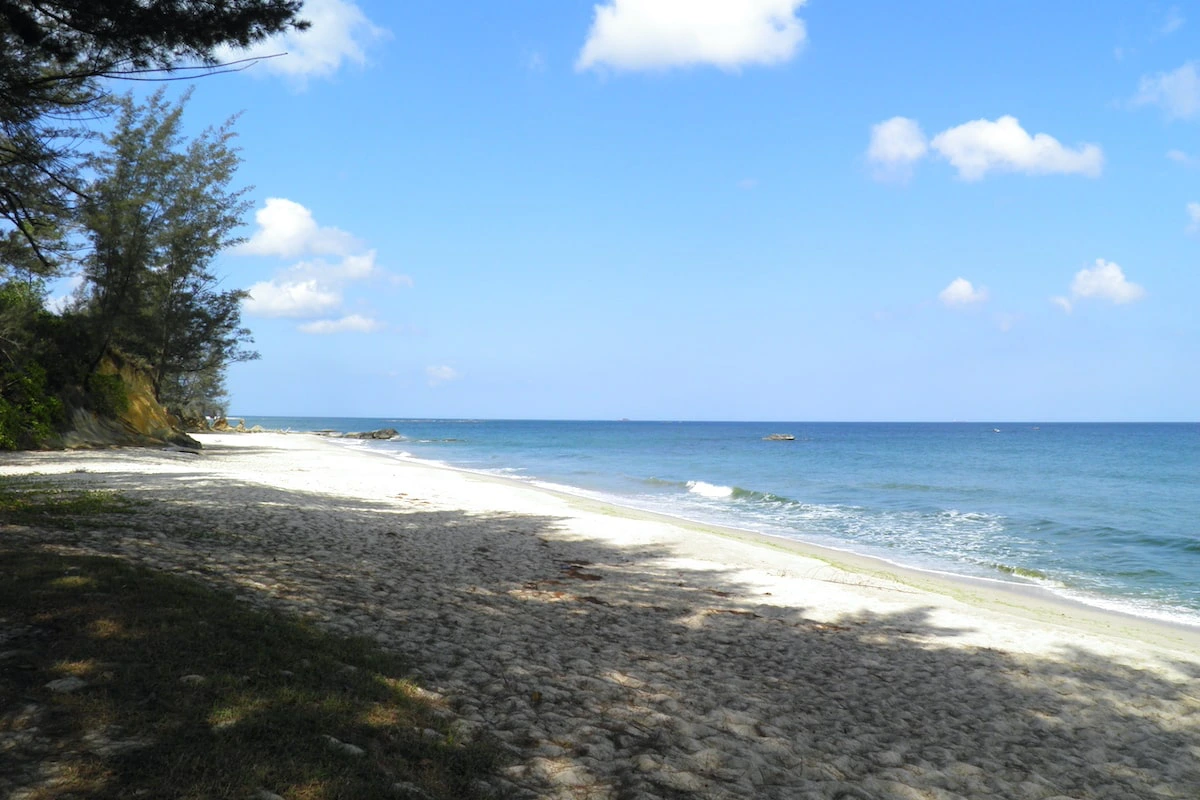 If you're looking for some privacy, Tindakon Dazang Beach, one of the natural attractions in Kudat, is a place you can add to your list. However, the price of seclusion is the challenge of finding this beach. It is about an hour from town, and you must go through winding zig-zag roads. You won't be disappointed, though, as it is beautiful and clean, with unique rock formations lining the greenish-blue waters. While you breathe in the beauty, leave footprints, and capture your memories here.
6. Tropical Research and Conservation Centre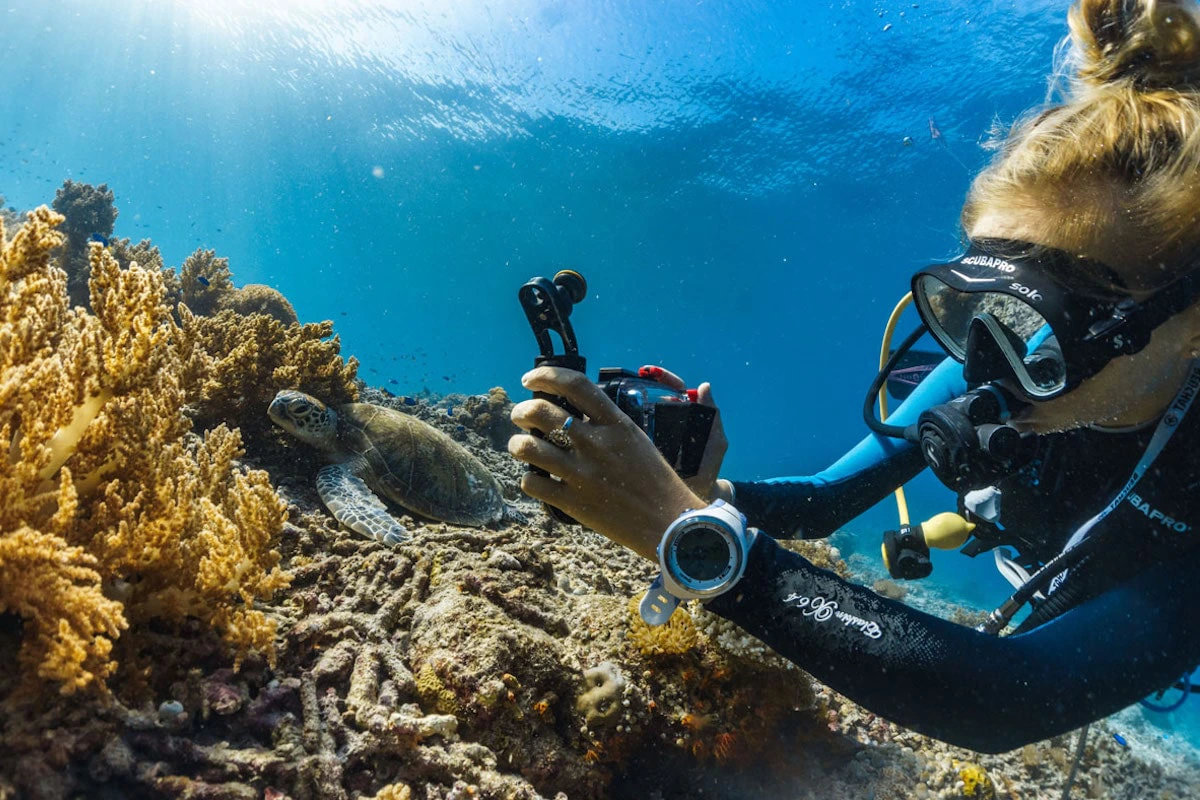 If you're staying in Kudat long-term, love cruising along clear waters, and are passionate about aquatic life, the Tropical Research and Conservation Centre (TRACC) offers visitors like you an unforgettable underwater experience. TRACC is a marine conservation centre that teaches guests diving and allows them the once-in-a-lifetime opportunity of helping to rebuild reefs and protect turtles and sharks. Located near the Tip of Borneo, this Kudat attraction is the primary training site as shallow water makes it somewhat safe for an amateur diver.
7. Kelambu Beach (Pantai Kelambu)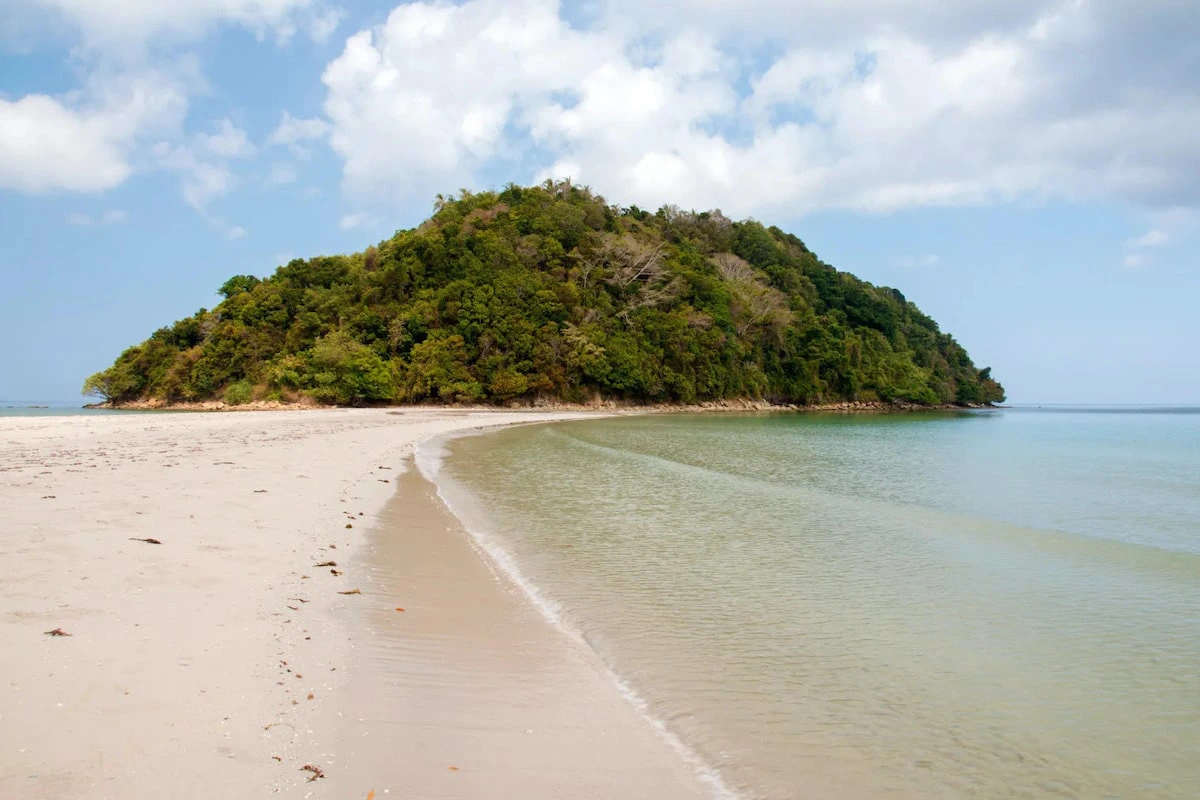 Another one of the many beautiful and natural attractions in Kudat that you should visit is Kelambu Beach. "Kelambu" means mosquito neck in their language, most likely to the island's shape, similar to a mosquito neck. However, the crystal-clear waters and the sandy powdered beach aren't the only beautiful thing there.
It is said that Kelambu Beach is illuminated at night because of bioluminescence, or the Blue Tears phenomenon. Its occurrence depends on factors like water conditions, weather, and brightness.
8. Banggi Island (Pulau Banggi)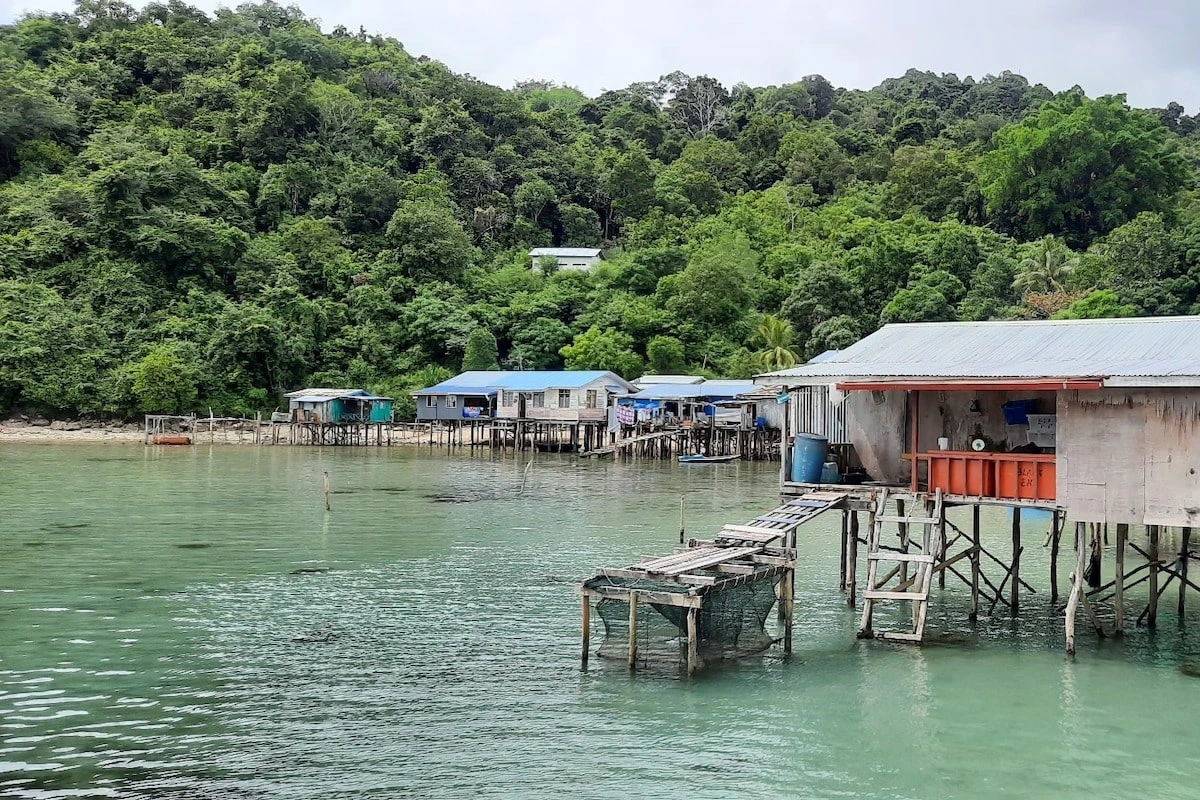 This island is resided by the Banggi tribe and is one of the biggest islands in Sabah. This tribe has fascinated travellers with their odd and unconventional treehouses, and most people here still live in wooden houses and water villages. The main socio-economic activity of this Kudat attraction is undoubtedly fishing, though people indulge in other forms of work like planting palm oil, rubber, and coconut.
You can typically get to this island via boat or ferry from Kudat town but be prepared to go there earlier than expected as the time of departure to the island can be unpredictable.
9. Secret Place Cafe and Camping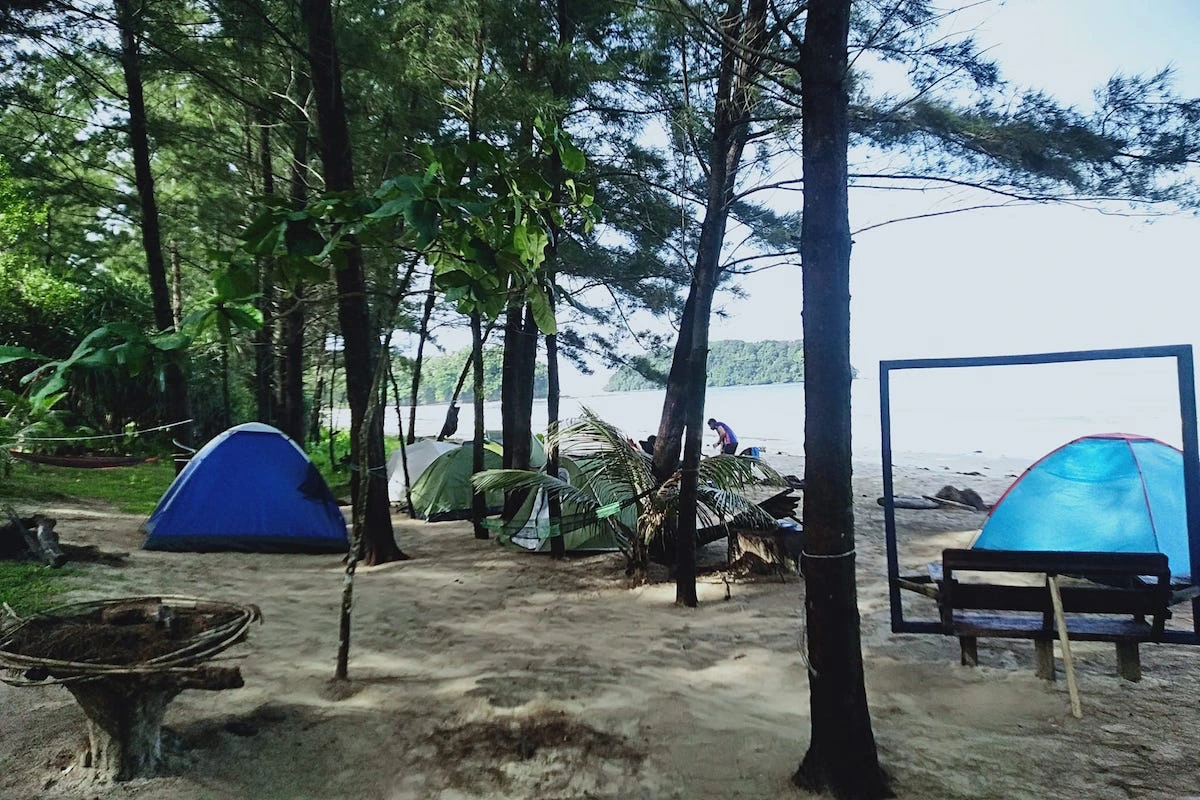 Remember those movie scenes where the protagonist camps under the stars? You can live out this scene in Secret Place Cafe and Camping. A hospitable local family hosts this place and manages a small local cafe that serves tantalising fried and barbecued delicacies. Furthermore, one could do other things like stargazing, camping, and sunbathing during the day. This is truly the best kind of retreat you should experience at least once in your life.
10. Sidek Esplanade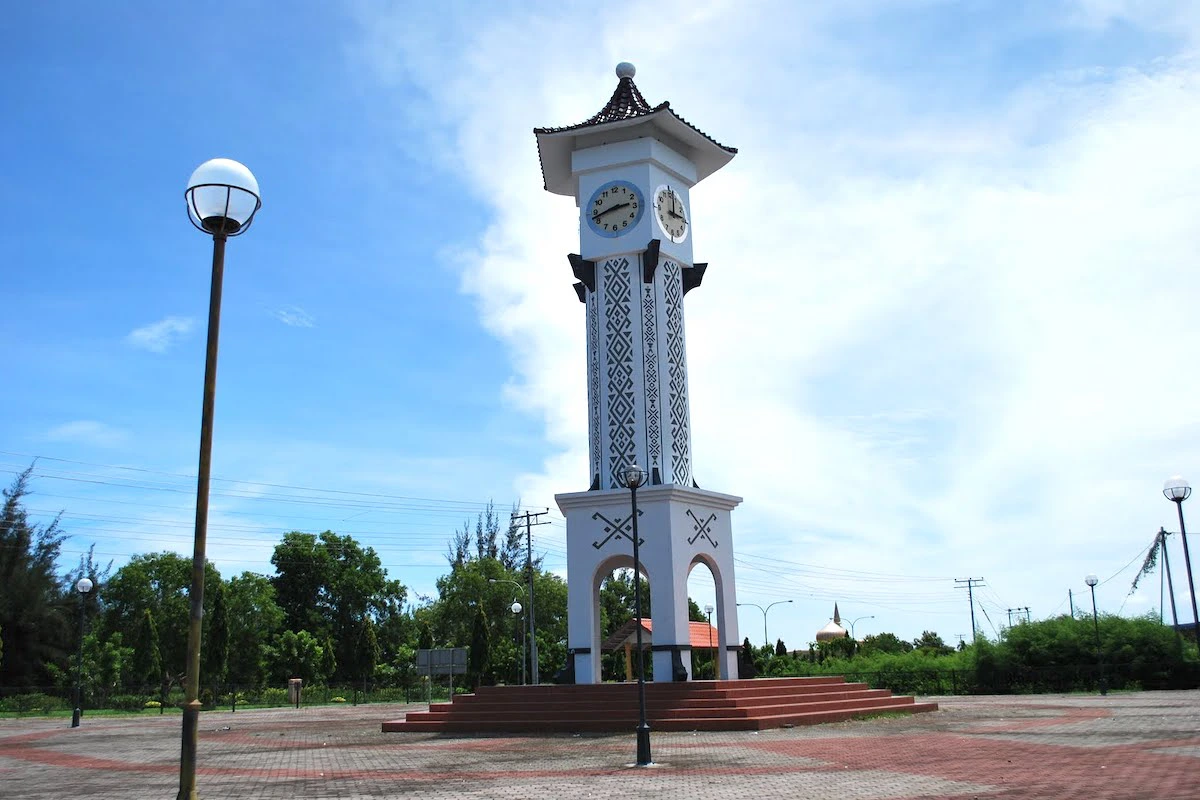 The waterfront of Kudat, Sidek Esplanade, is just outside of Kudat town centre, right beside the sea. This is where locals usually gather to celebrate the day-to-day hiatus. Taking a stroll in one of the most popular attractions in Kudat can be therapeutic, with the long stretch of clear water, some shad huts to rest in, and stalls and restaurants to fill your stomach. The most noticeable thing is the clock tower that marks the entrance.
This town may not be as famous as other places, but sometimes the littlest things bring the most effective form of joy. As you explore the many different attractions in Kudat, it might just rekindle the child-like fascination you once had with the simplest things.