Top 12 Attractions in Mersing (2024)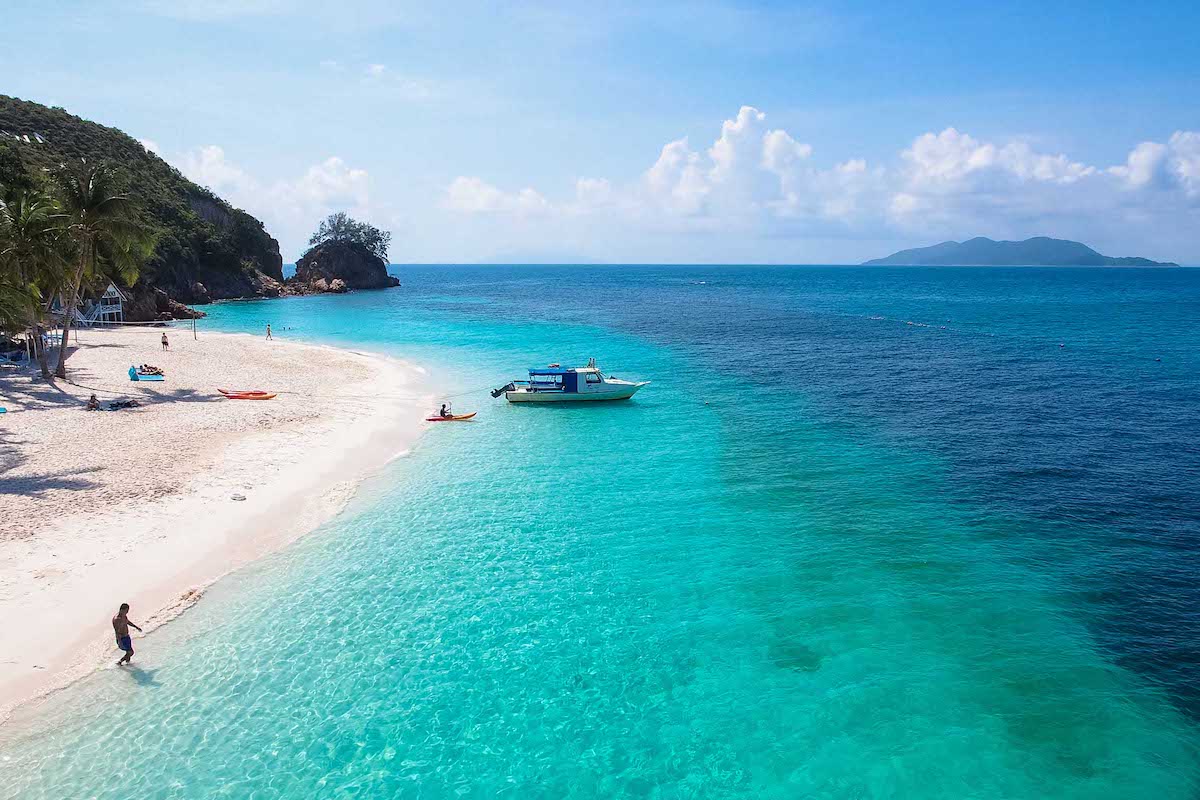 Mersing may be a small town that usually acts as a stopover for most travellers on their way to Pulau Tioman, but it packs an enormous punch for attractions. For starters, the district is home to 36 islands and a few hills and mountains, so there are plenty of opportunities for beach-hopping and island-hopping, making it the perfect place for nature lovers. If you are planning a visit here, these are the top attractions in Mersing you should check out.
1. Rawa Island (Pulau Rawa)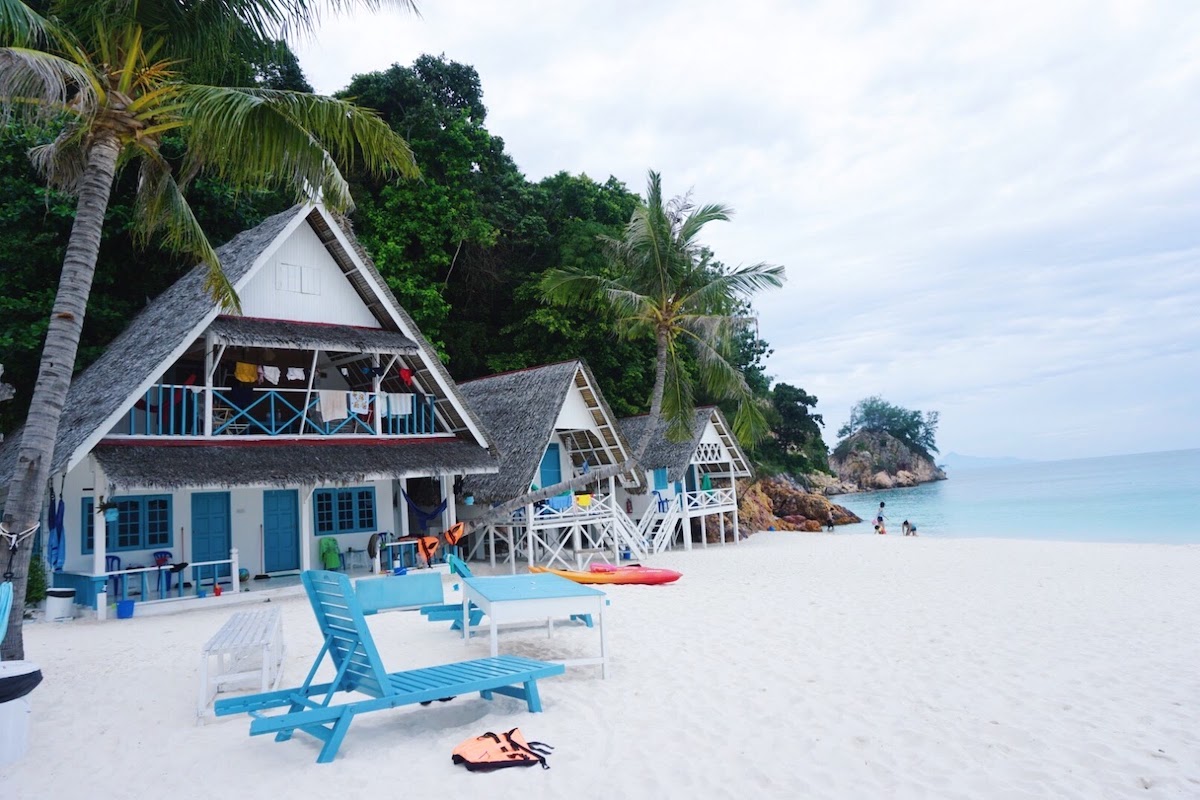 attractions in Mersing don't get more unique than Rawa Island. This coral island got its name from the Malay word for "white doves," which are common on the island. The island has a small population, making it feel almost like a private island. You'll find a pure white sand beach on one side of the island. On the other side, you'll see a rocky vertical cliff.
Rawa island is also a popular spot for divers. The sea here is rich with corals, perfect for snorkelling and swimming. Not every day, you get to explore the underwater world of Rawa. Its pristine water homes fish, squids, jellyfish, octopuses, and sharks.
2. Sibu Island (Pulau Sibu)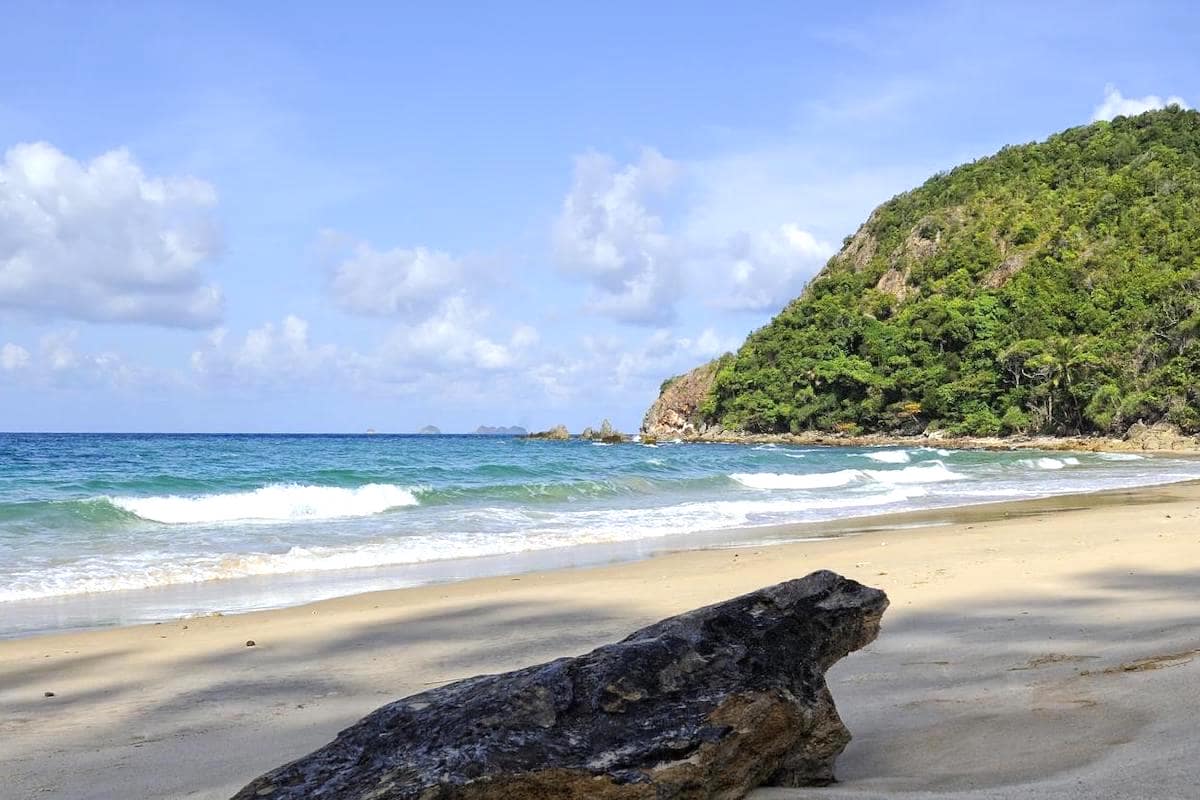 Sibu Island is one of the many attractions in Mersing that you should check out. It is made up of several smaller islands. Several villas are available on Sibu Island, perfect for a honeymoon or for anyone who wants to unwind from a stressful lifestyle. You can trek up the hill through the jungle in the evening for a majestic view of the island at sunset.
Other fun activities on the island include island hopping, sunrise cruises, snorkelling, and scuba diving. You will be glad to know that kayaks and paddleboards are also available on Sibu Island, which adds to the number of activities you can do on this idyllic Malaysian Isle. If you want a breathtakingly beautiful island to add to your list of travel destinations, it is the place to be.
3. Mount Arong Amenity Forest (Hutan Lipur Gunung Arong)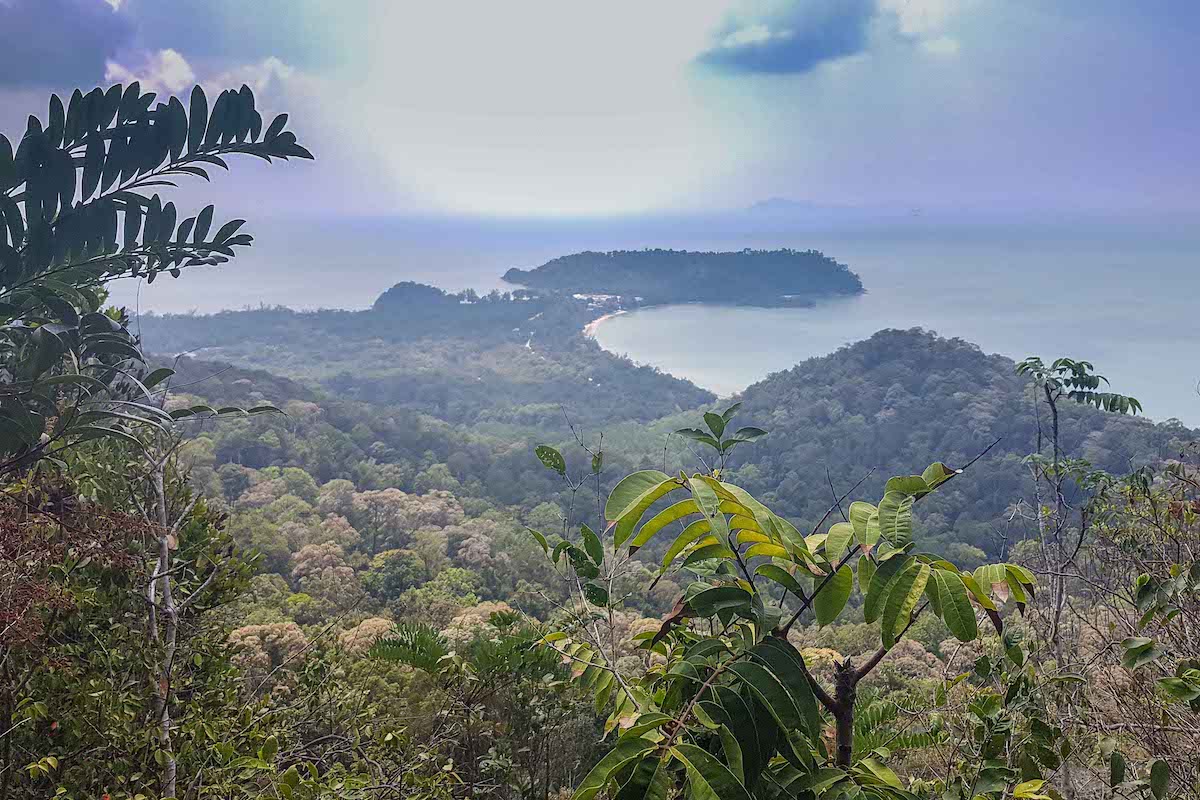 Mount Arong is an easy hike with two entrances, one near the palm plantation and the other near the beach, where you must cross rocks and walk about 2 kilometres from the Teluk Gorek campground. The hike will take approximately an hour and what's unique is that this hike will lead to the sea. Mount Arong is excellent to visit if you enjoy beautiful sea and coastline views.
4. Air Papan Beach (Pantai Air Papan)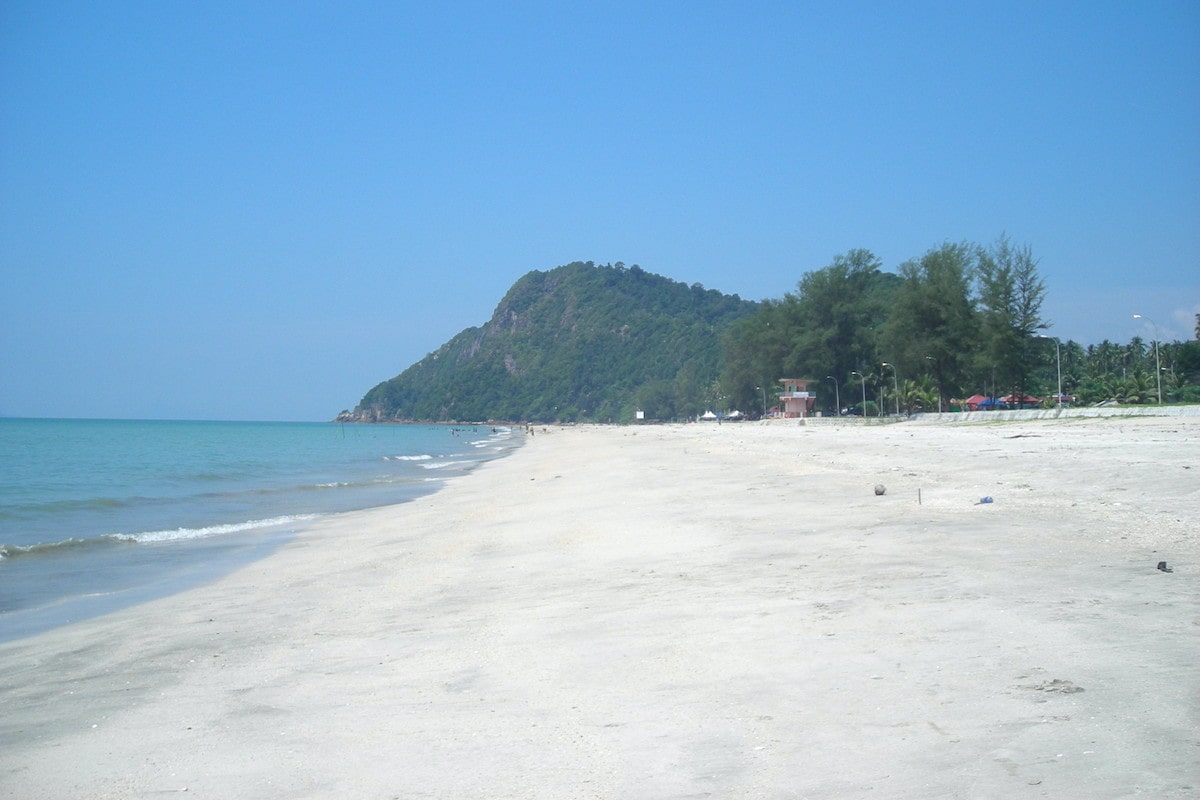 Mersing boasts several hidden gems, including Air Papan Beach. This secluded spot is arguably the most underrated Mersing attraction. The beach is not crowded compared to other beaches here, making this the perfect place for camping and picnicking while you make your ballet move in the sunset backdrop for a photoshoot. What's more? The sunset views are simply stunning.
If you want to relax on a tropical beach while getting a tan and swimming in the sea, Air Papan Beach is the right spot for you.
5. Endau-Rompin National Park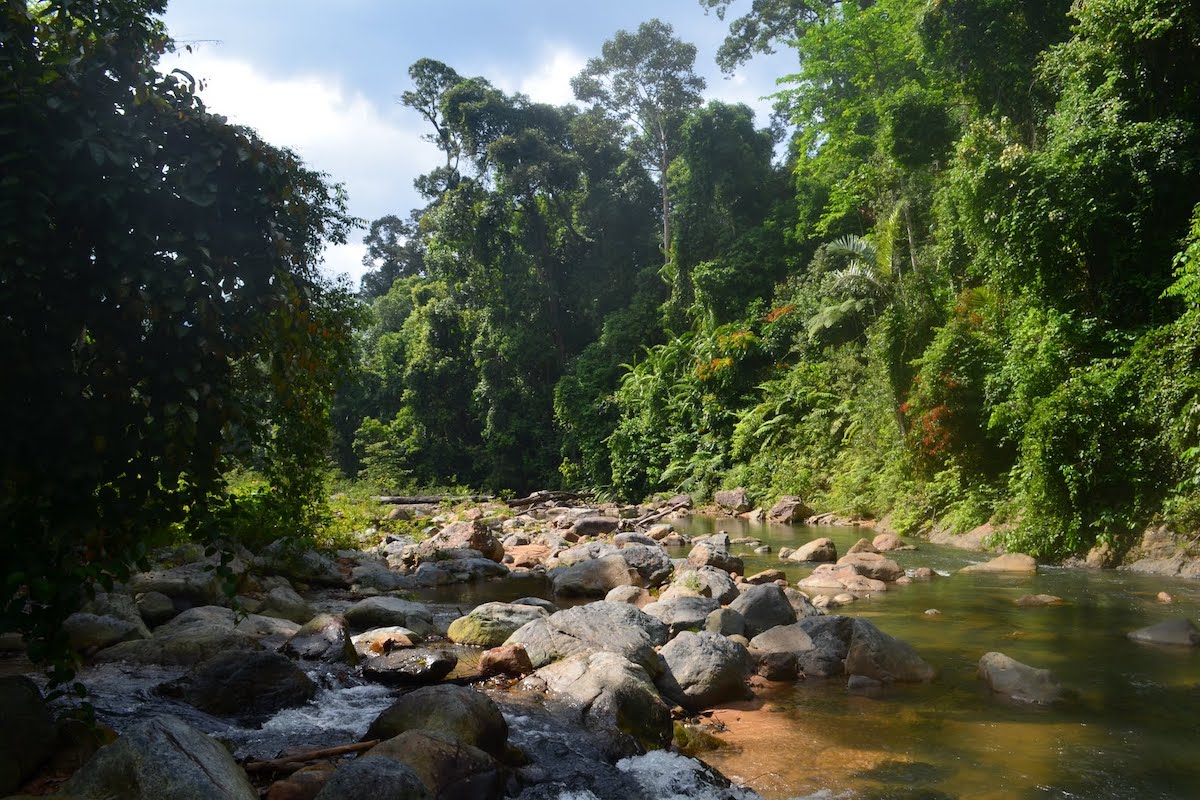 Endau-Rompin National Park, located in Mersing, is one of Malaysia's most visited national parks. This Mersing attraction, the second-largest national park in Peninsular Malaysia, is a gem for campers and trekkers who love photography. This park covers an area of around 870 square kilometres in Peninsula Malaysia's rainforests, comprising the watersheds of the rivers Endau and Rompin.
Try trekking at Endau-Rompin National Park if you enjoy adventure and want to test your fitness. It might provide you with the thrill of having the bottom portion of your body drenched in waterfalls. If you wish to try camping, there is a vast campground near the waterfall.
6. Dayang Island (Pulau Dayang)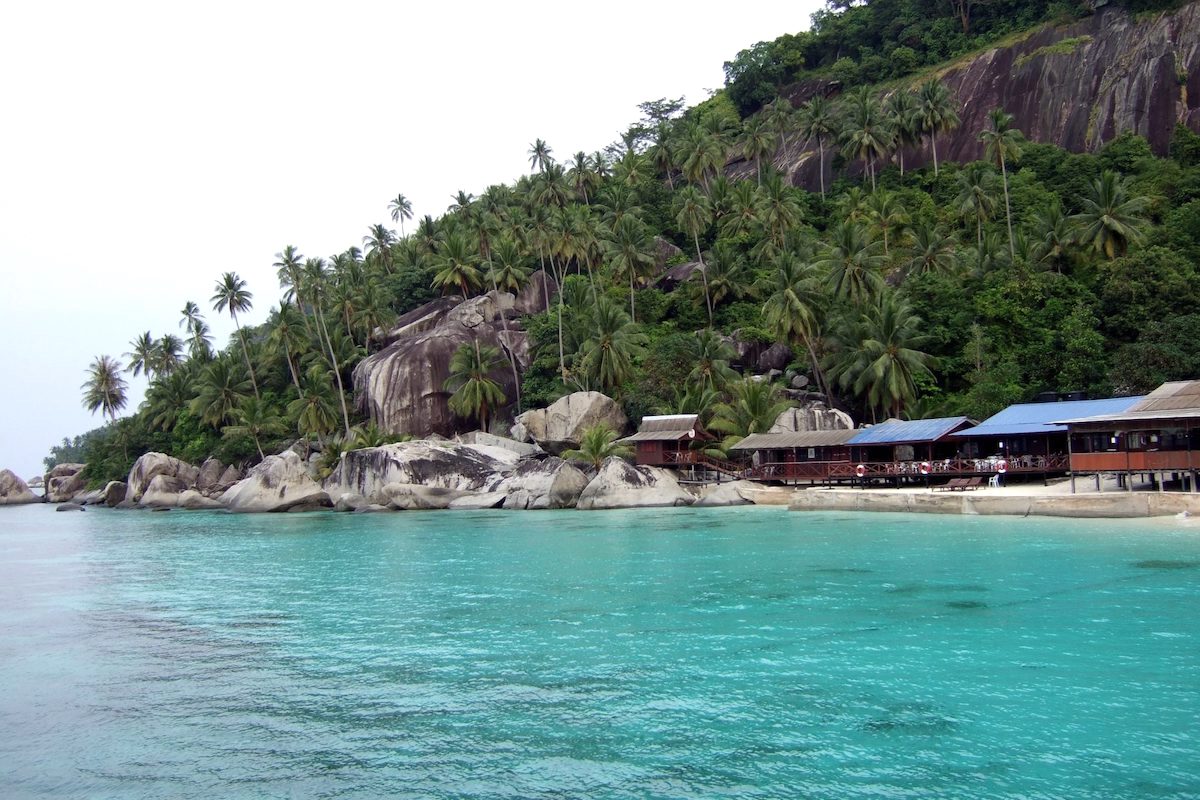 Dayang Island is one of the famous island destinations for beach vacation seekers, especially among snorkelling enthusiasts. It is one of the four islands under the care of Johor's Marine Park, including the islands Aur, Lang, and Pemanggil. Divers flock to Dayang Island for its several diving ports, including Captain's Point, Dayang Tip, Rayners Rock, Telok Jawa, and Dayang Jetty. Apart from that, you can also have other fun activities like sunset tours and hiking to hilltop views.
7. Babi Tengah Island (Pulau Babi Tengah)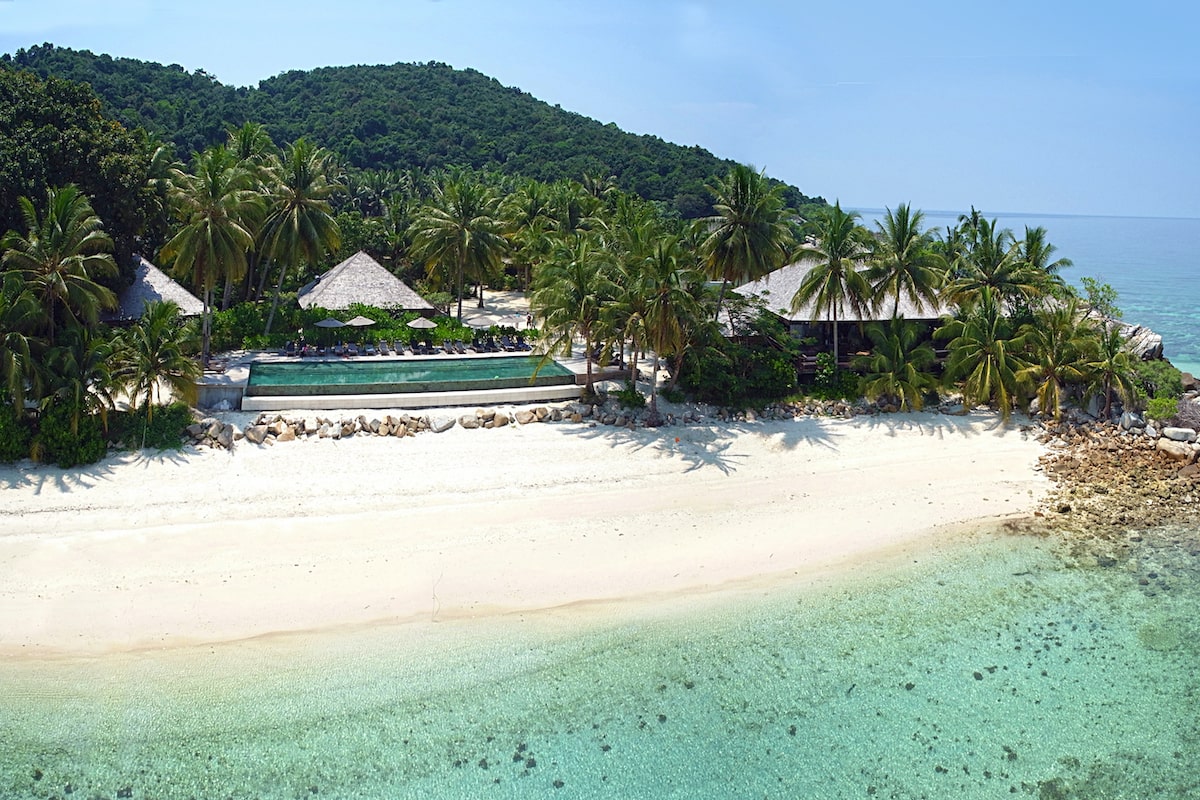 Looking for a little piece of paradise? Look no further than Babi Tengah Island, one of the attractions in Mersing. This beautiful island is off the coast of Mersing in Malaysia. It is home to an exclusive high-end resort, Batu-Batu, and a sea turtle conservation centre. The resort is designed in the traditional Malaysian kampung style and blends seamlessly with the island's stunning landscapes.
You'll find eight sandy beaches, clear water, and rocky outcrops all around the island, and its interior is covered in a tropical forest. The rich marine life around the island includes healthy coral reefs and seagrass beds that play host to diverse marine life, including dugongs, dolphins, porpoises, and sea turtles. Babi Tengah Island will surely exceed your expectations with so much to see and do.
8. Mersing Museum (Muzium Mersing)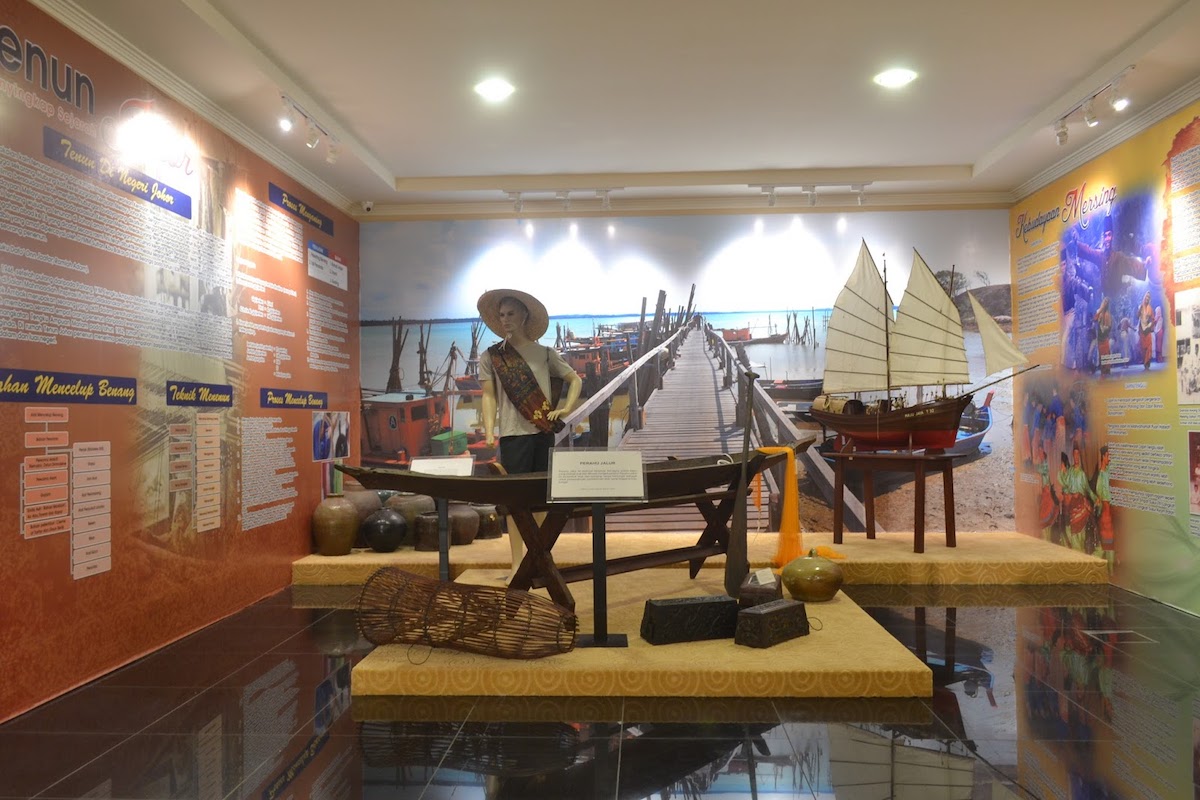 Mersing Museum is one of the oldest buildings in this area and it stores a plethora of artefacts from World War Two. Not only that, you will get to learn of the history of how fisheries became one of the main economies of Johor.
9. Tanjung Leman Beach (Pantai Tanjung Leman)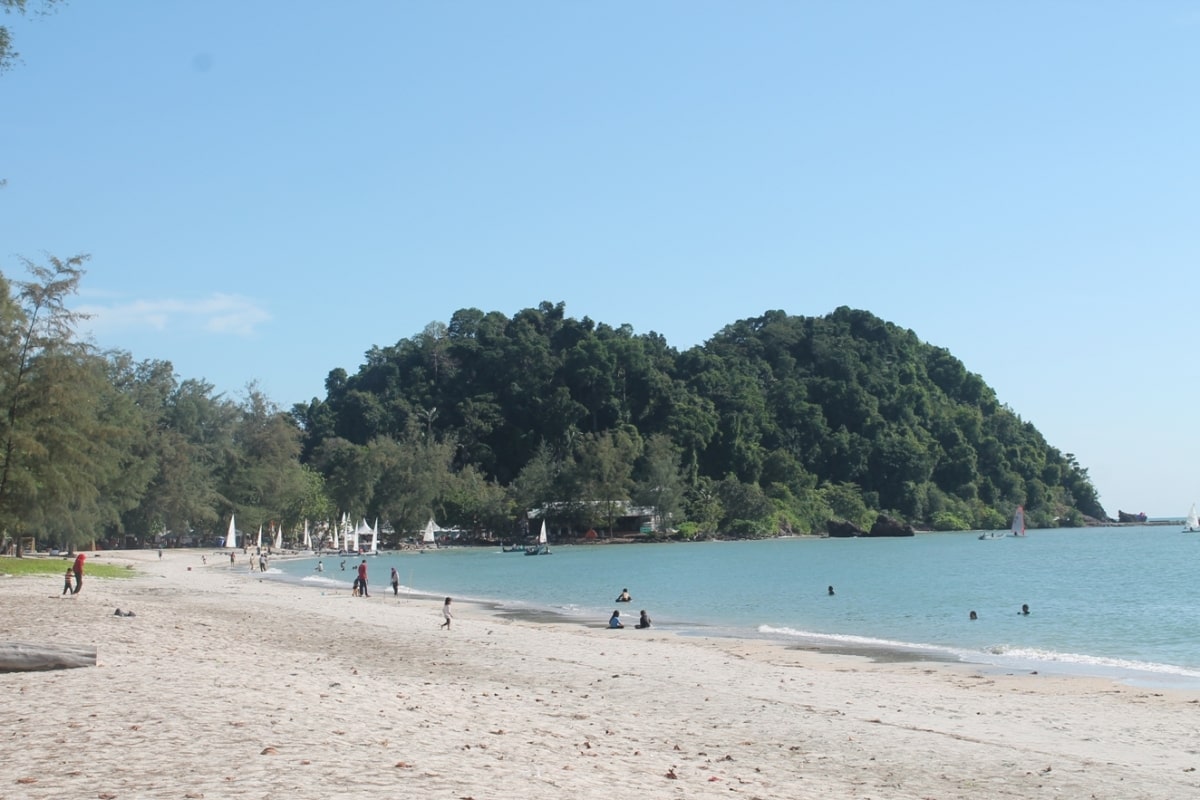 Tanjung Lemang Beach is another white sandy beach in Mersing. In this area, there are many luxurious beach resorts. During the holiday season, many families will flock here for some fun under the sun and in the sea.
10. Gorek Bay (Teluk Gorek)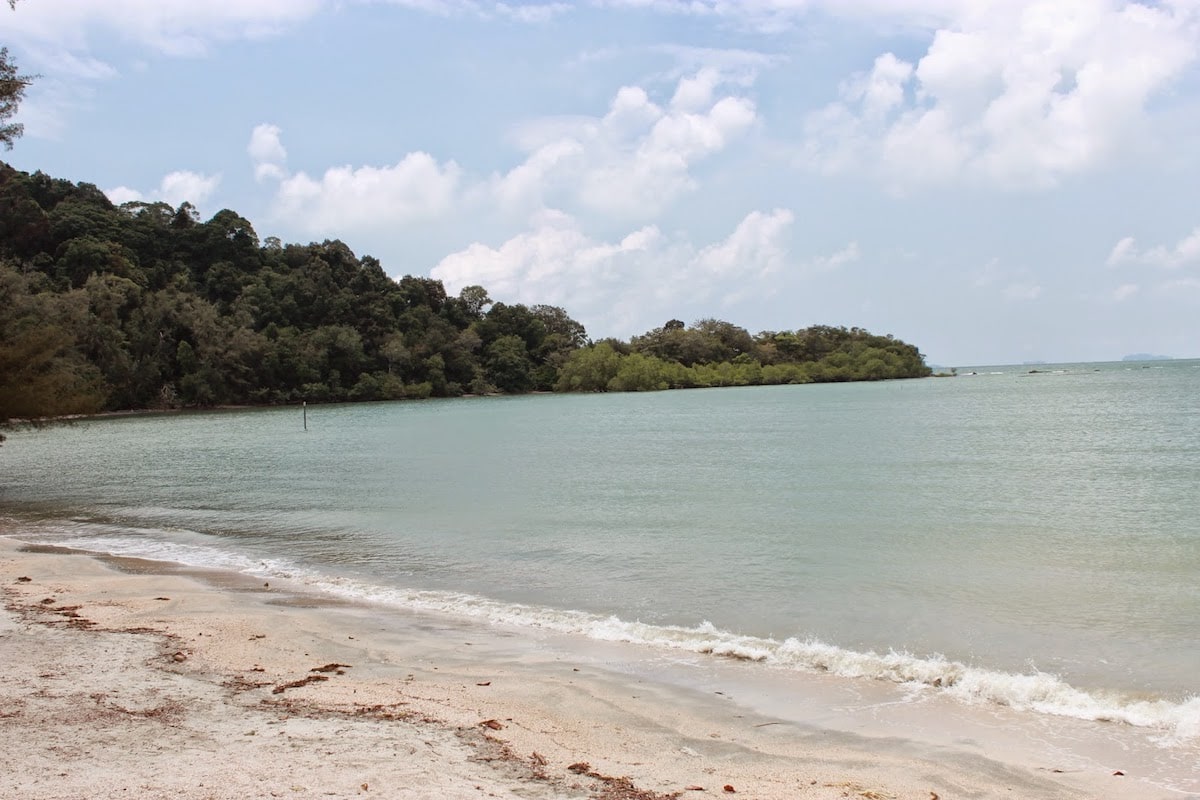 Gorek Bay which is located 22km from the Mersing Town, is a beautiful place filled with tall coconut trees and a quiet beach. Along this beach, you can conveniently find delicious local food, making it an ideal tourist spot.
11. Hujung Island (Pulau Hujung)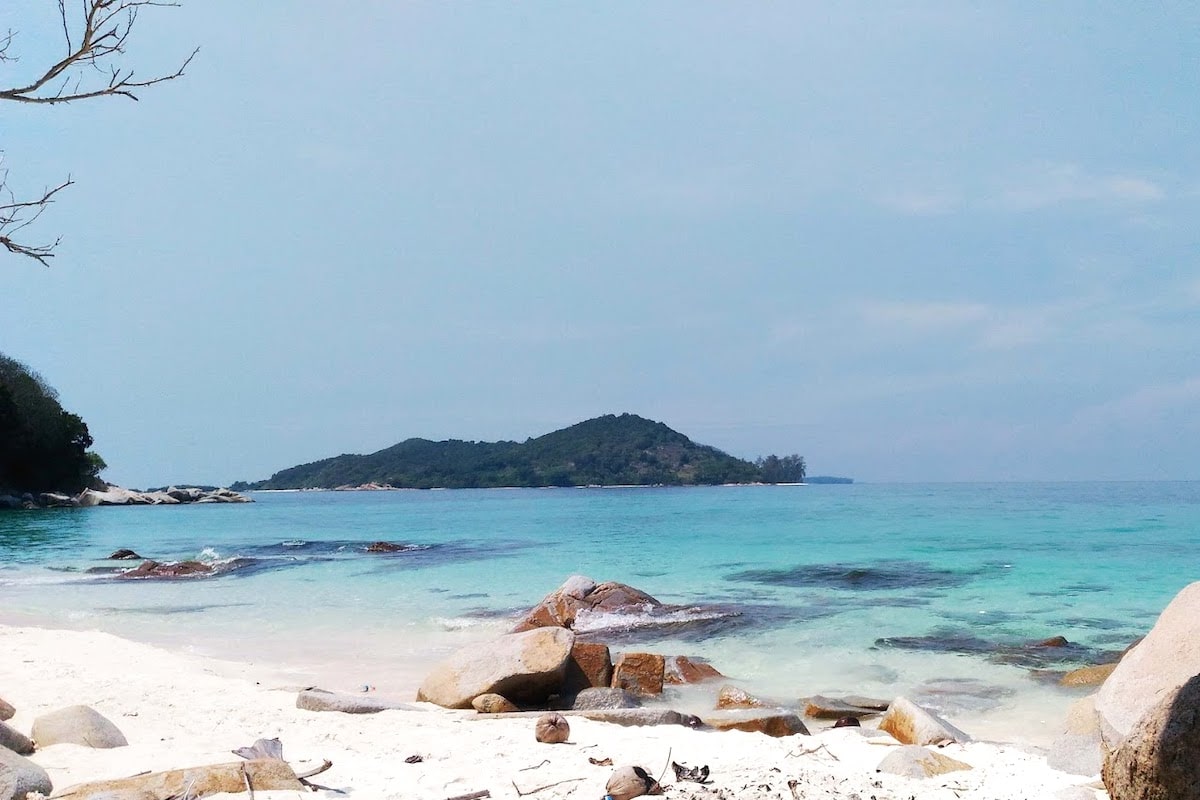 Located on the northeast coast of Johor, this tranquil island is the perfect beach getaway that you are looking for. This serene place is surrounded by luscious greeneries and tall coconut trees. The seawater here is also so clear and rich marine life, making it a perfect snorkeling spot.
12. Aur Island (Pulau Aur)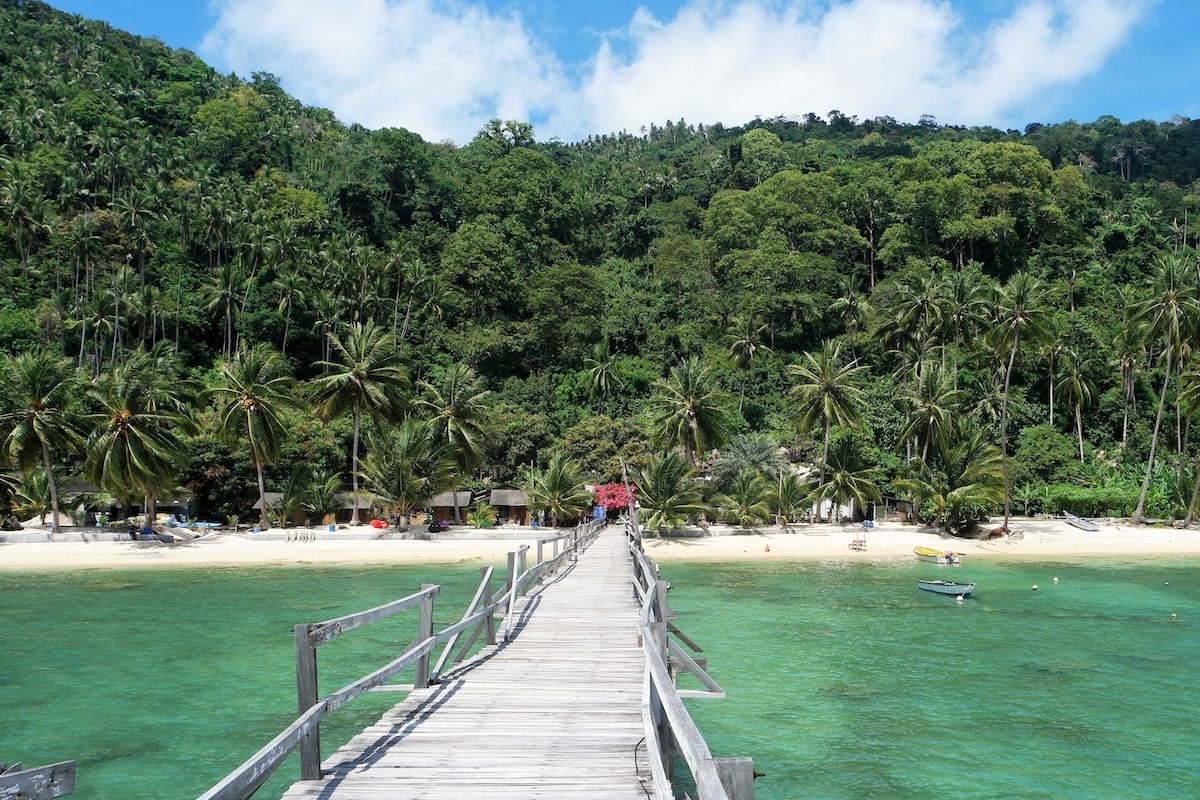 Not only is Aur Island just another island of Johor, but it is also a part of the Johor Marine Park. This place is not only famous for the blue crystal waters but the corals and lagoons as well. Something you will need to see for yourself.
With its private islands and luxury resorts, this town is desirable for a relaxing beach retreat. Not only that, the many attractions in Mersing such as waterfalls and nature reserves make this town one of Malaysia's most popular tourist destinations. So if you're looking for a place to relax and unwind, or if you want to explore some of Malaysia's incredible culture and history, make sure to add Mersing to your list of places to visit.