Top 30 Attractions in Malacca (2024)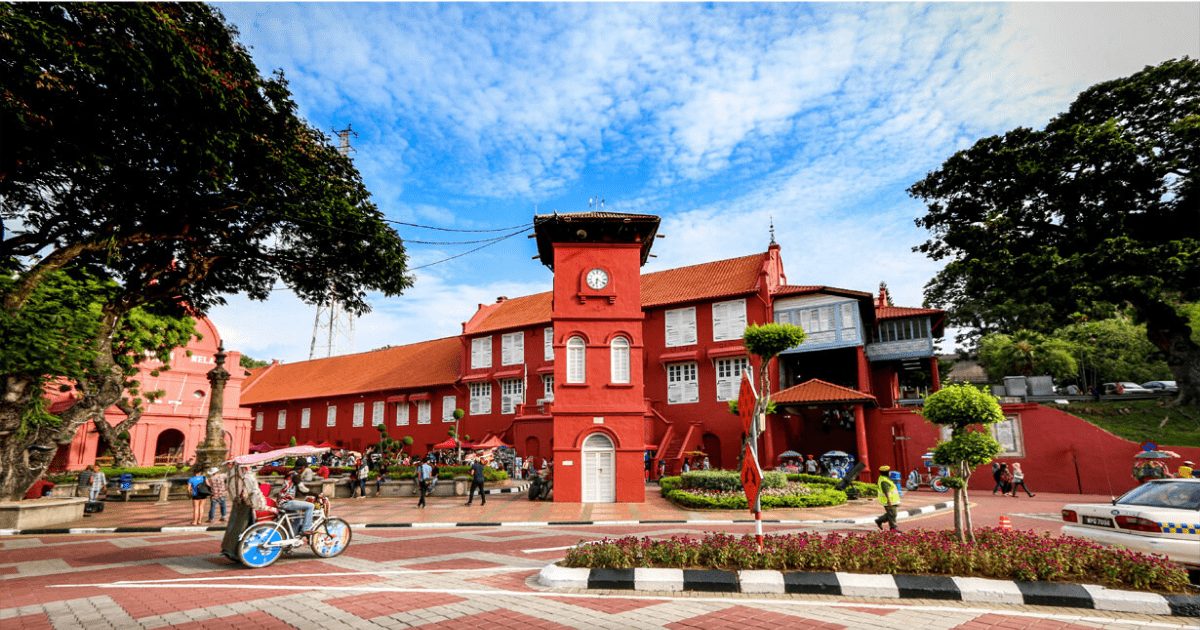 Malacca, also known as Melaka in Malay is located in the southwestern of Peninsular Malaysia, facing the Andaman Sea. This UNESCO Heritage Site used to be one of the renowned international trade centres in the East. Famous for its rich heritage and unique buildings, here are some of the best attractions in Malacca that you should check out.
1. A' Famosa Water Theme Park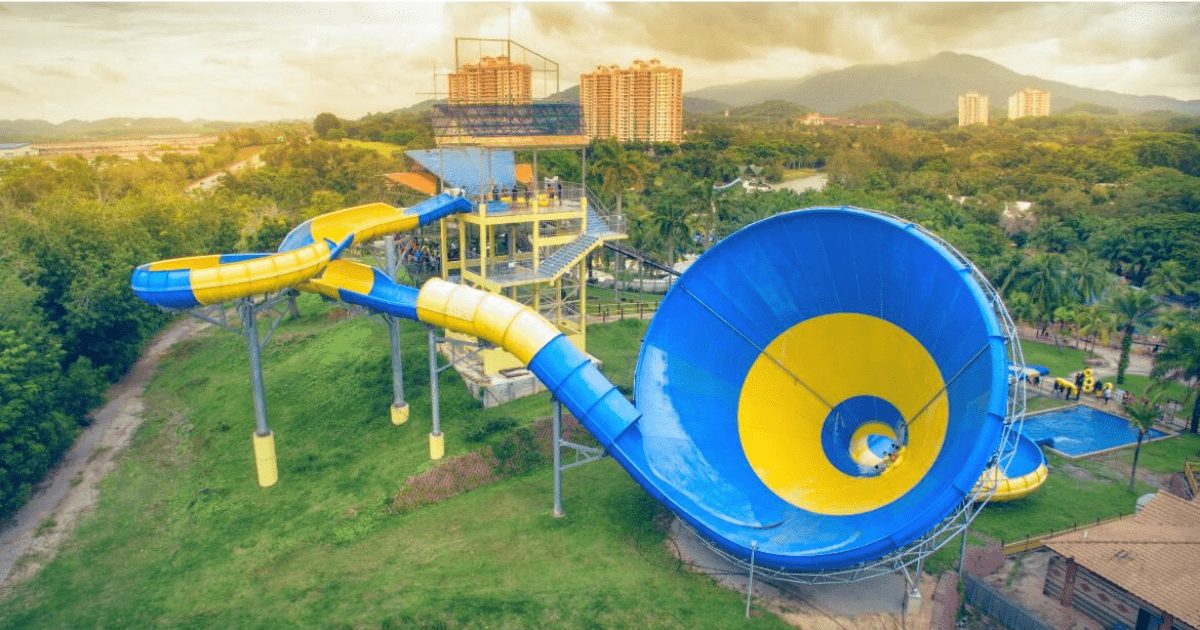 A' Famosa Water Theme Park is one of the largest water parks in Malaysia and is built among lush greeneries. This water park was built in 1996 and has a variety of activities which guarantees you a splashing good time.
2. A' Famosa Safari Wonderland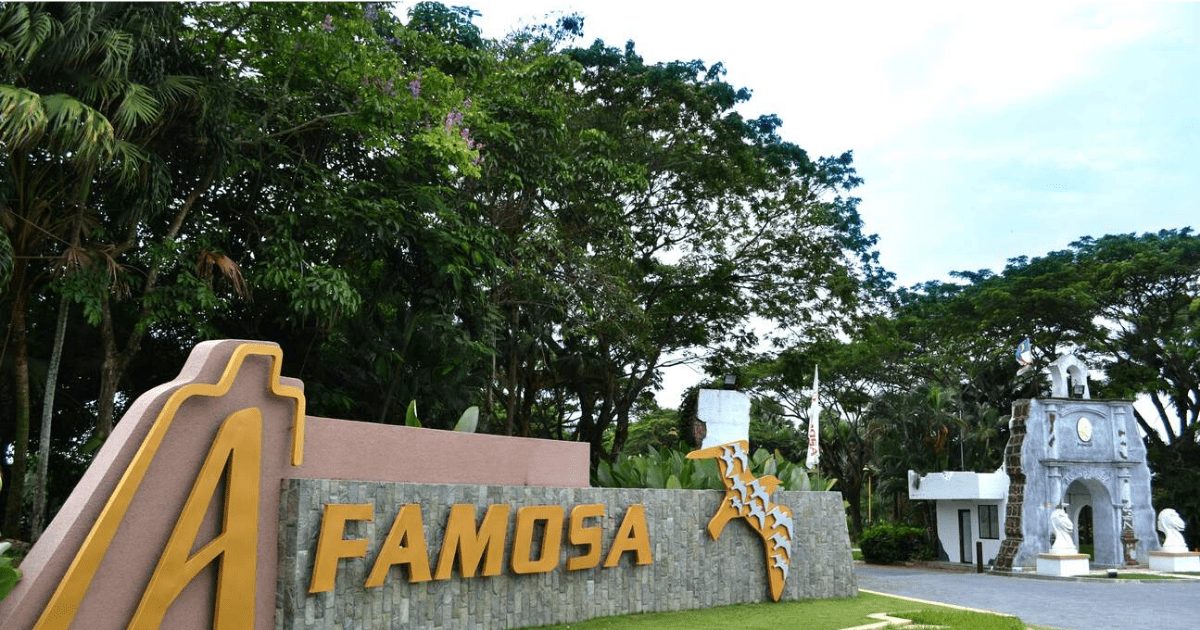 Located just a stone's throw away from A' Famosa Water Theme Park, this safari wonderland is a place where you will be able to see and interact with wild and rare animals. Here you will also be able to see camels, gibbons, pink flamingos, tiny mouse deers and many more. Stay on for their stunt shows or ride on their cruise through the Monkey Island for a wonderful time.
3. Skytrex Adventure Melaka`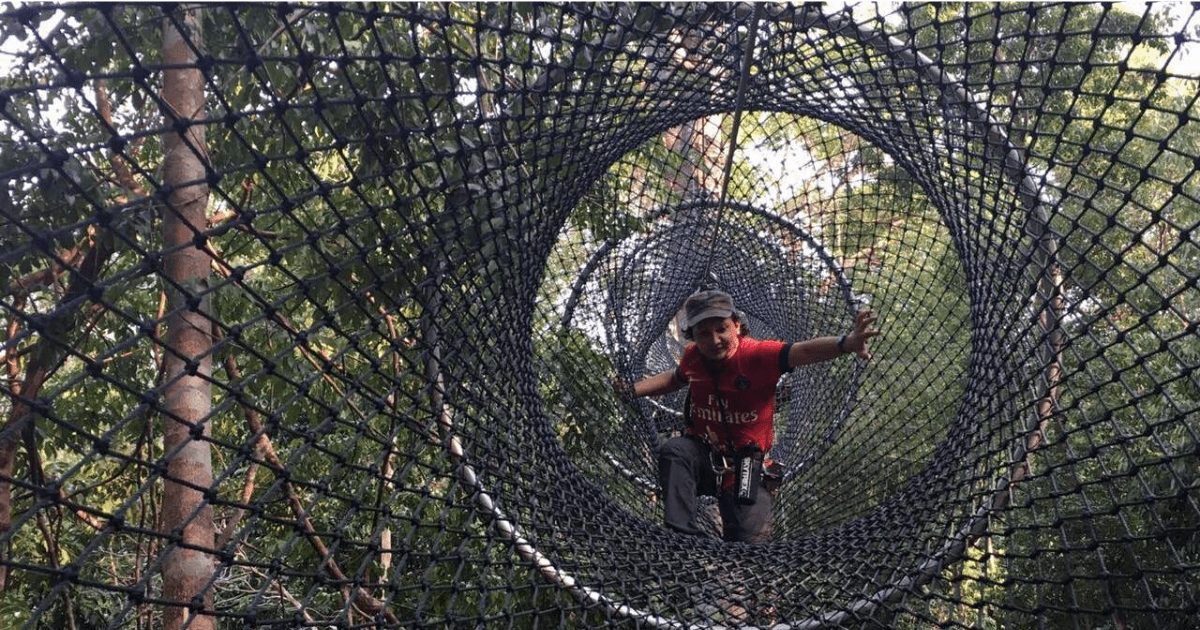 Skytrex Adventure Melaka is one of the three outdoor sites available in Malaysia. Just 5 minutes drive away from the Ayer Keroh exit toll, this Malacca attraction is an awesome place for nature lovers. Besides the canopy walk, you will also be able to try out the skybike here.
Cycling on a thin rope above the jungle floor is not something for the faint-hearted, but something everyone should try at least once in their lifetime.
4. Freeport A' Famosa Outlet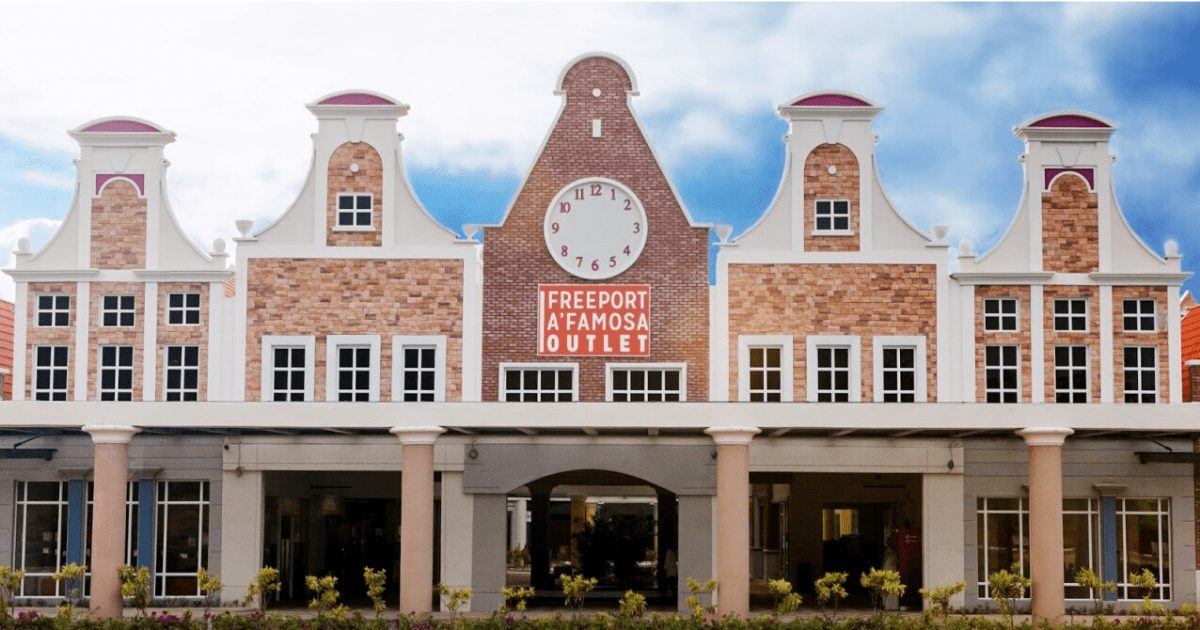 Spanning across 180,000 square feet, Freeport A' Famosa is home to 70 brands. A must-visit shopping destination if you are going to Malacca or even just driving down south. The building architecture is fascinating, taking its inspiration from the Dutch.
There are also plenty of cafes and eateries here to fuel you during your shopping trip.
5. A' Famosa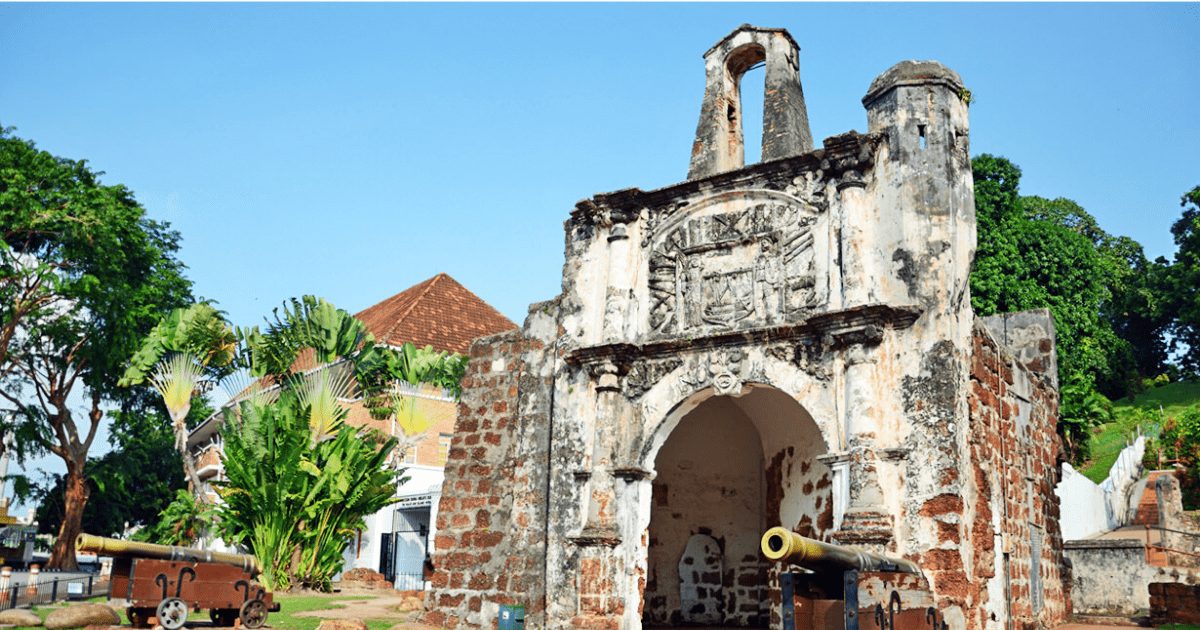 A' Famosa is an old Portuguese Fortress situated in the heart of Malacca. You will be able to see the building still standing tall with two cannons situated in the front. Come and take a picture of a piece of history here.
6. Stadthuys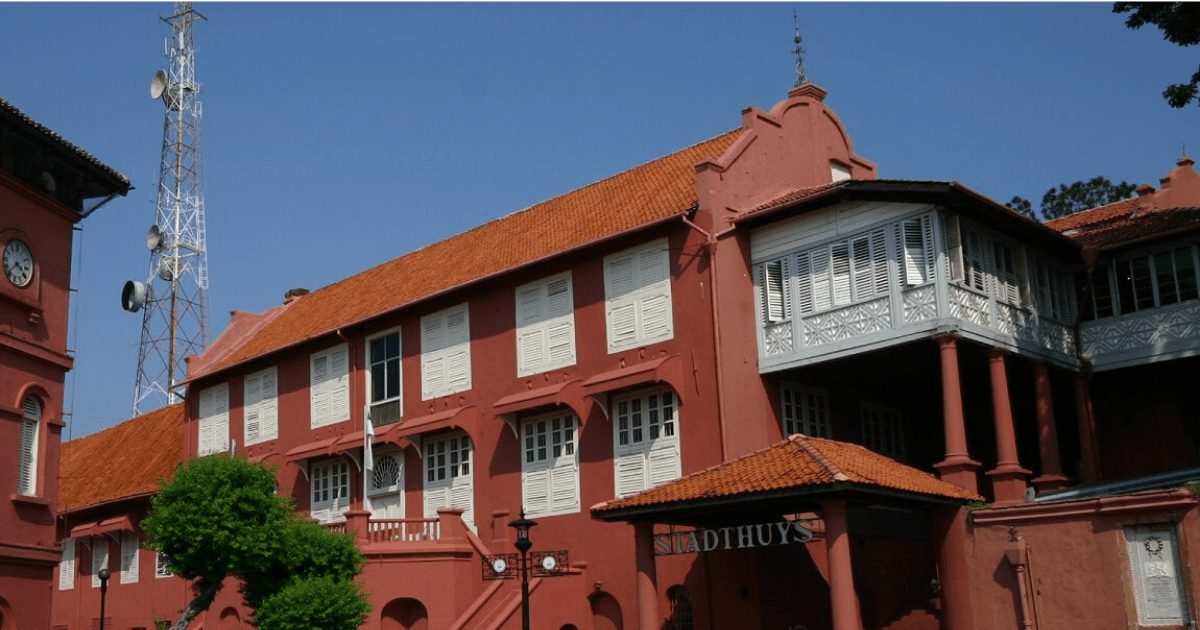 Another one of the many historical attractions in Malacca in the heart of the city is this red building, Stadthuys. It was said that this is the oldest Dutch buildings here besides Christ Church. Situated at the Malacca square, many people will flock here to take a picture of this iconic building.
7. Church of Saint Paul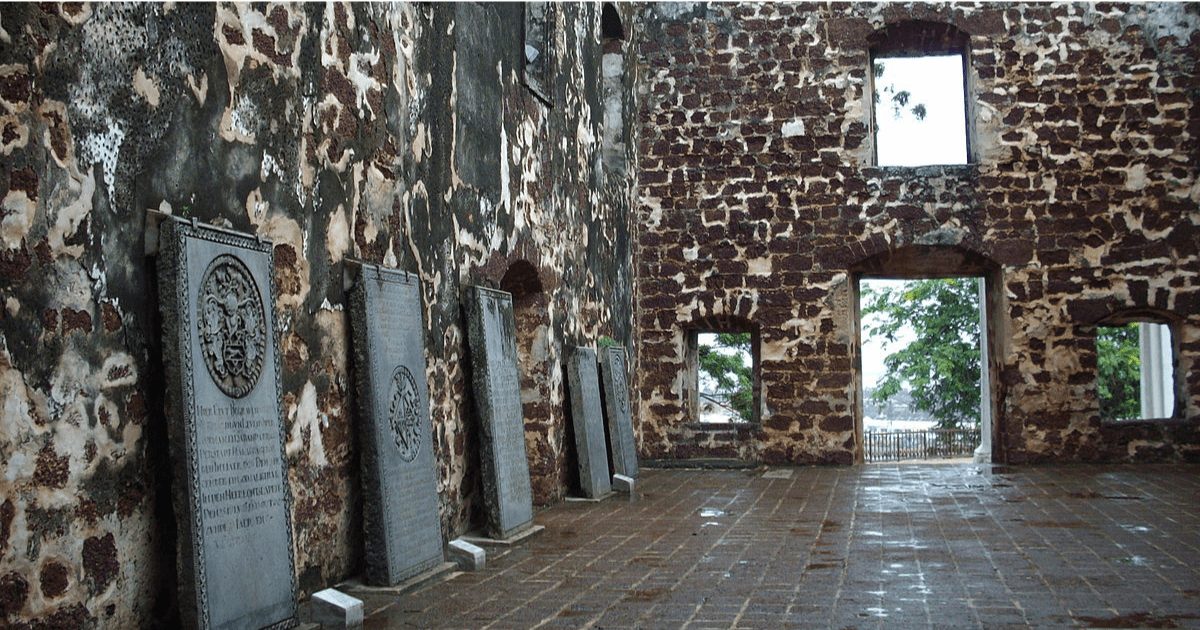 One of the oldest attractions in Malacca erected, it is still standing tall to remind visitors about the history and pilgrimage of Christians to this land. While you are being educated of its history here, you would also be able to see tombs, concrete plaques and even the statue of St. Francis Xavier in the front of the building.
8. Christ Church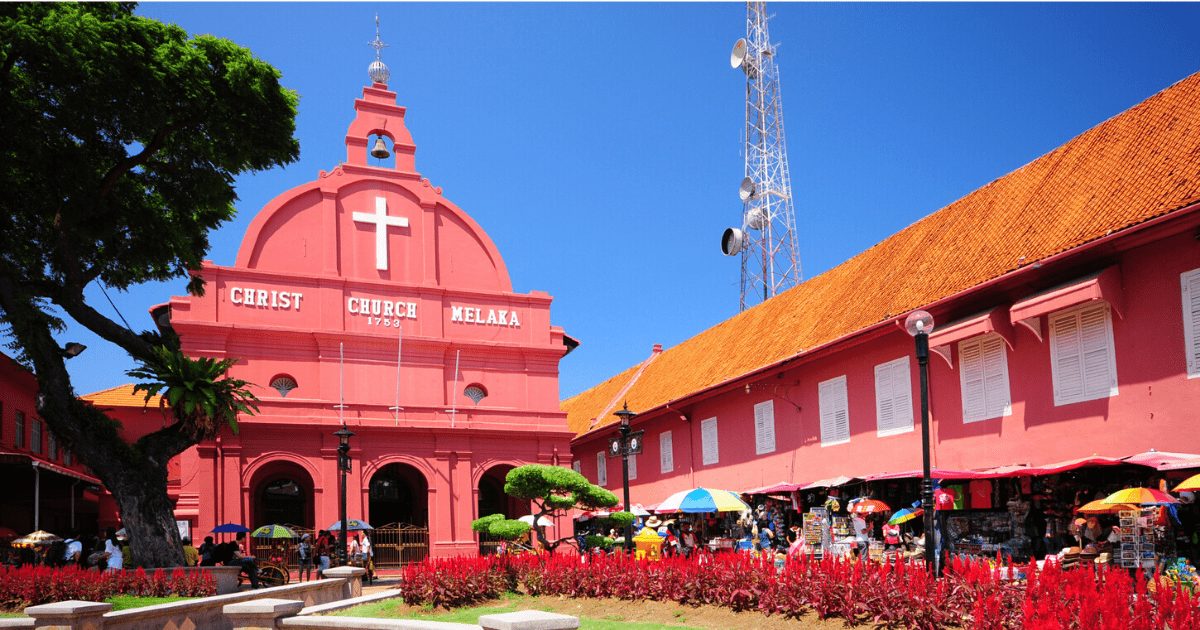 Christ Church is the iconic red building located a stone's throw away from the Stadthuys. You will be able to recognize this building that has a red cross and a bell at the top of the building. If you are around the area on the weekends, you can also participate in the Sunday church mass held at 8.30am, 10.30am and 4.00pm.
9. Cheng Hoon Teng Temple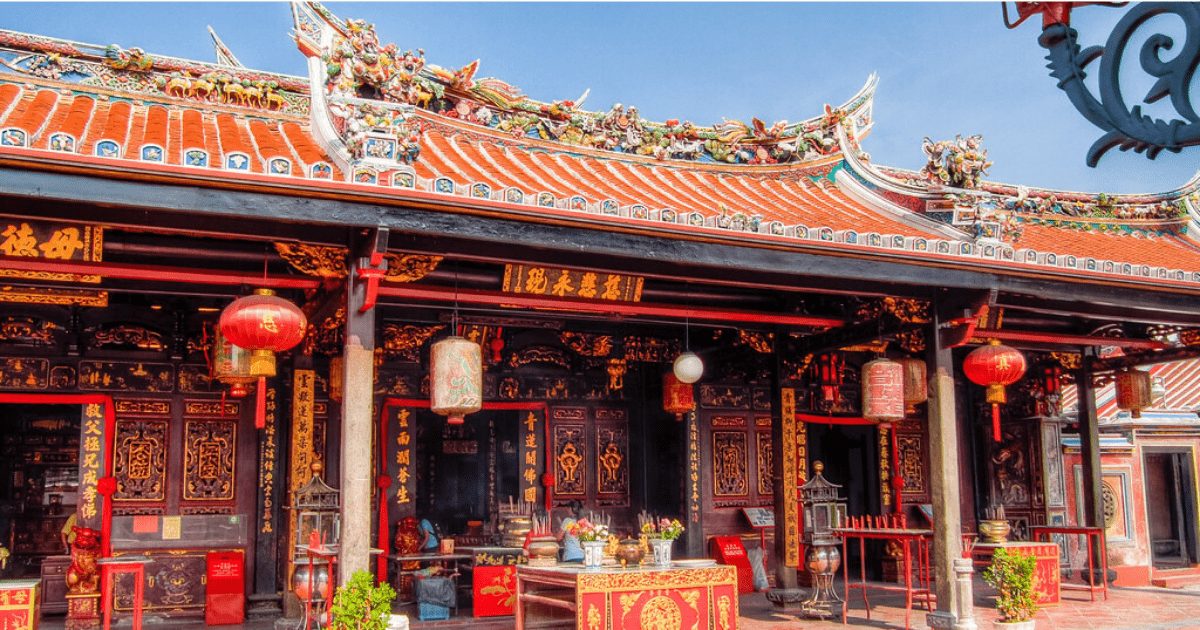 Cheng Hoon Teng Temple is one of the oldest and most beautifully adorned temples in Malacca. Dedicated as a place of worship for Buddist followers, many foreigners will also flock to this Malacca attraction to witness the beauty of the craft and architecture of this building.
10. Baba Nyonya Heritage Museum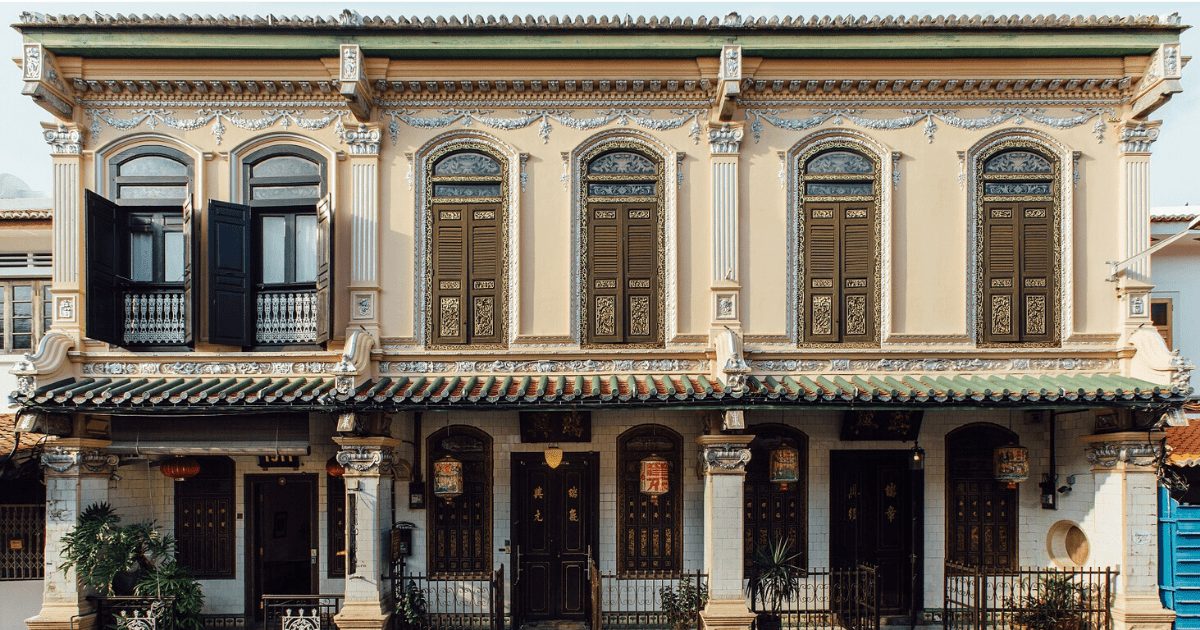 This museum is a three terrace lot building dedicated to preserving the culture of the Peranakan Chinese, also known as Baba Nyonya in Malacca. In this museum, you will be able to understand more about this Peranakan culture. Their intricate craft and carvings is something really unique and not to be missed.
11. Windmill Dutch Square Malacca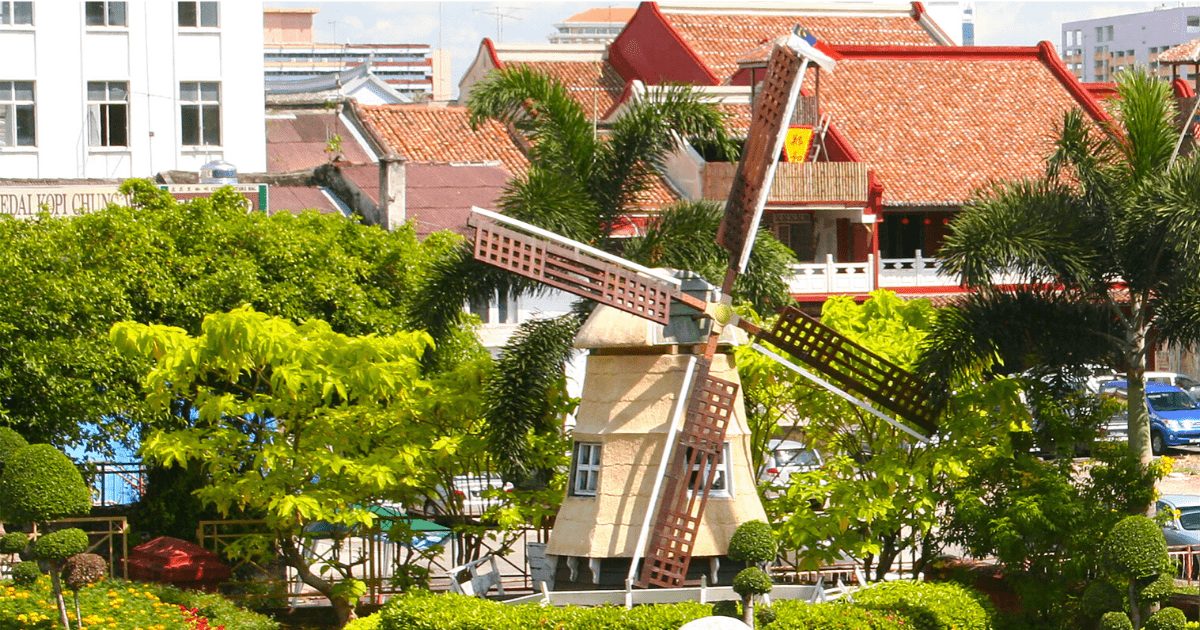 Located at the Dutch Square together with Christ Church and Stadthuys, this is a small windmill in the midst of a small garden. This small replica of the windmill associates itself with Holland culture.
12. Melaka Sultanate Palace Museum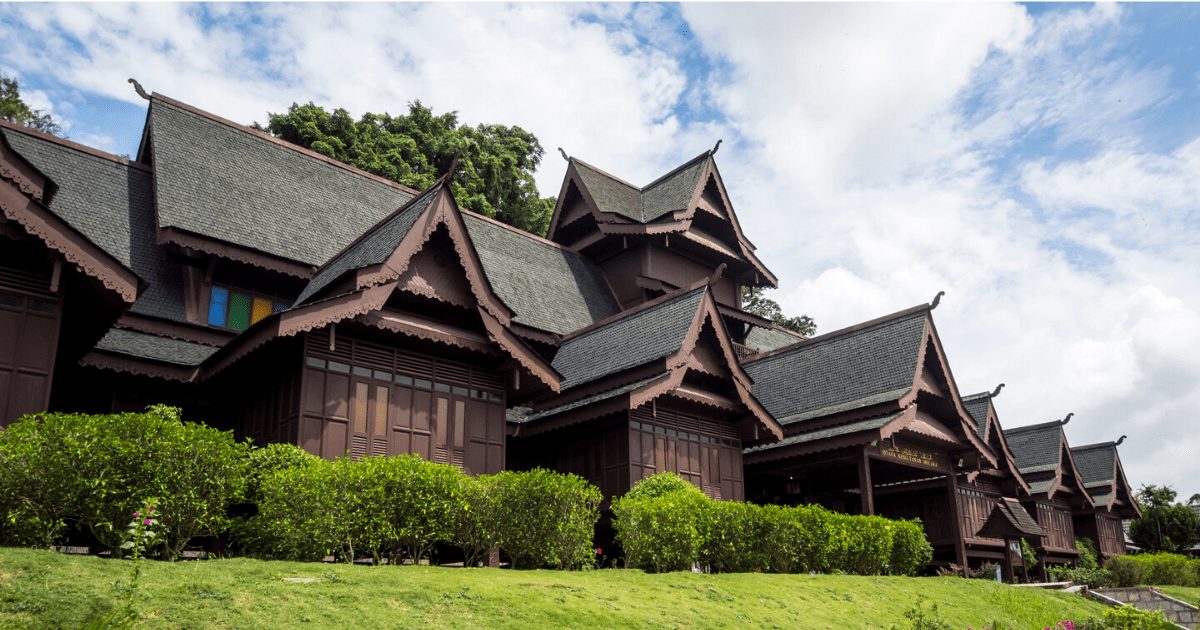 This museum is a replica of Sultan Mansur Syah's palace which was built in 1459. It was said that this Malacca attraction was constructed in the absence of nails; purely supported by wooden pillars. In this building, you will be able to see the photos, artefacts, brass utensils and also jewellery used by the royals, the best place to be to learn about the Sultanate culture.
13. Jonker Street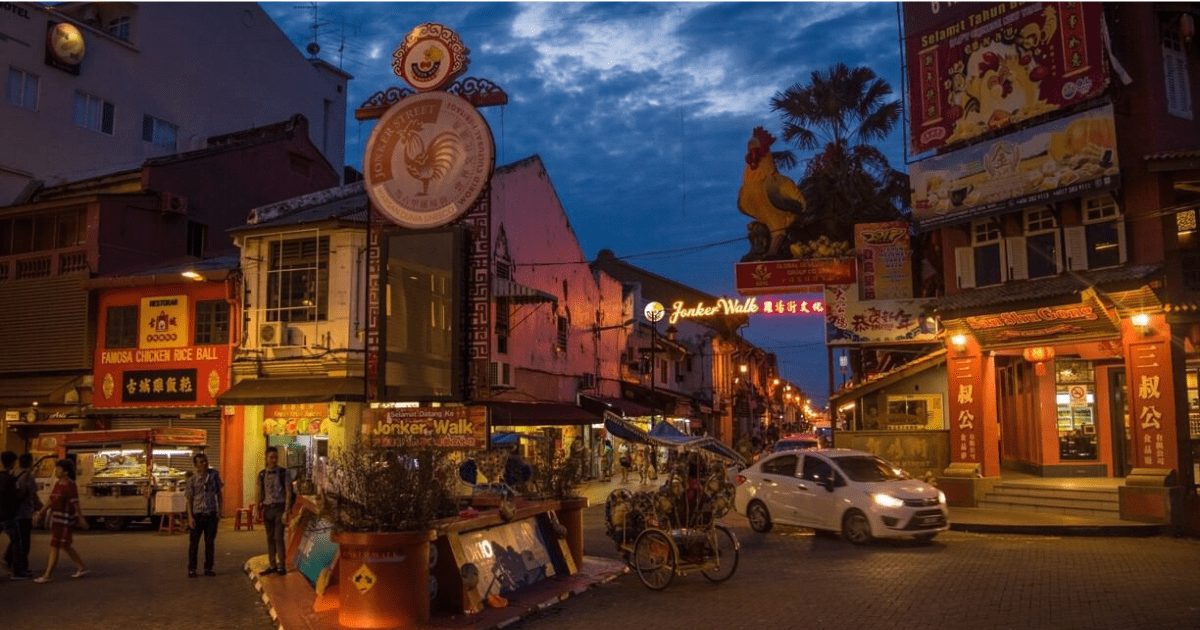 Known as one of the most famous attractions in Malacca, this street has so many things to offer from handicrafts to local delicacies. During the night of the weekends, the roads will be closed, making way for local vendors to participate in the Jonker Street night market. This is one of the most bustling and famous night markets in Peninsular Malaysia.
14. Menara Taming Sari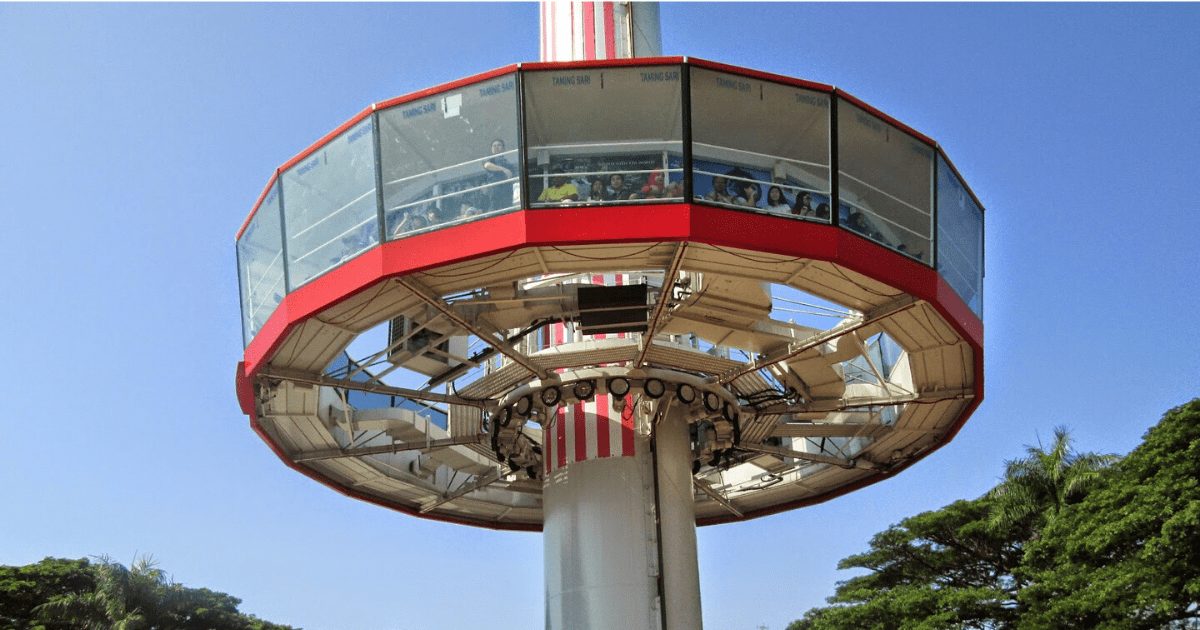 Menara Taming Sari is the first and only gyro tower in Malaysia so far. The building is 110 metres high, and is a revolving structure that offers a 360-degree panoramic view of Malacca town and beyond. Hop on this UFO and see all of Malacca through binoculars.
15. Zoo Melaka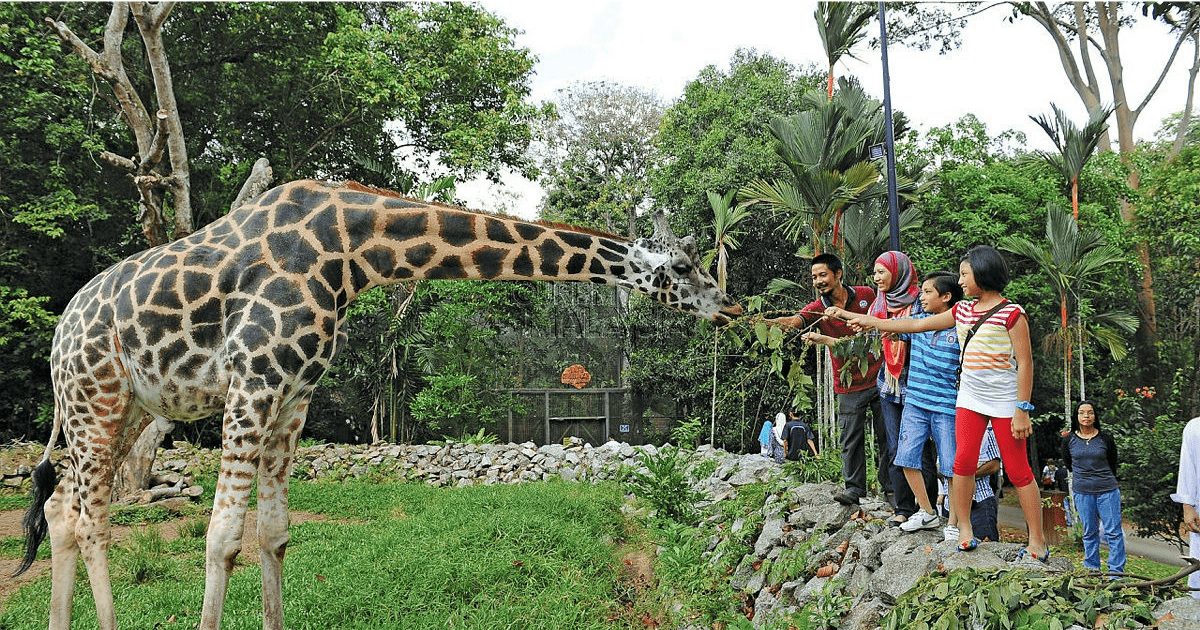 Located next to the Ayer Keroh highway, this 54 acres park is home to 215 animal species. Zoo Melaka is the second largest zoo in Malaysia and is open during the day and night on certain days. Come with your family and discover the many animals and their natural habits here.
16. Maritime Museum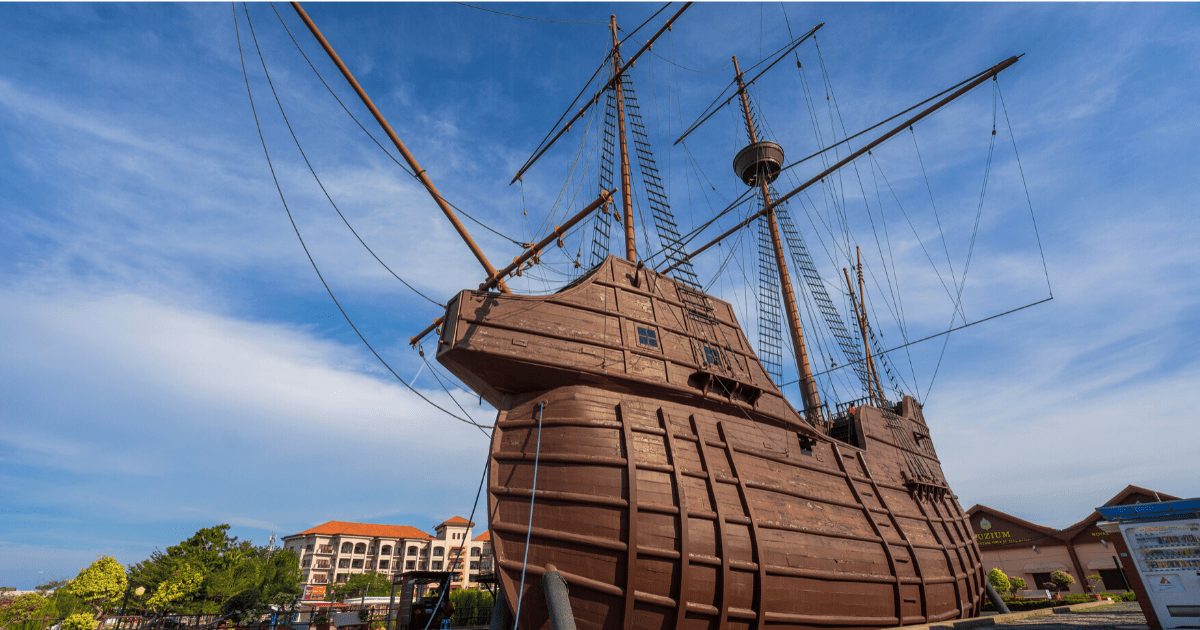 Maritime Museum is a replica of Flora de la Mar, showcasing excellent exhibits such as spices, textile, silk and porcelain of ancient times. There's also a collection of ship models and everything you need to know about the sea in this Malacca attraction.
17. Kampung Kling Mosque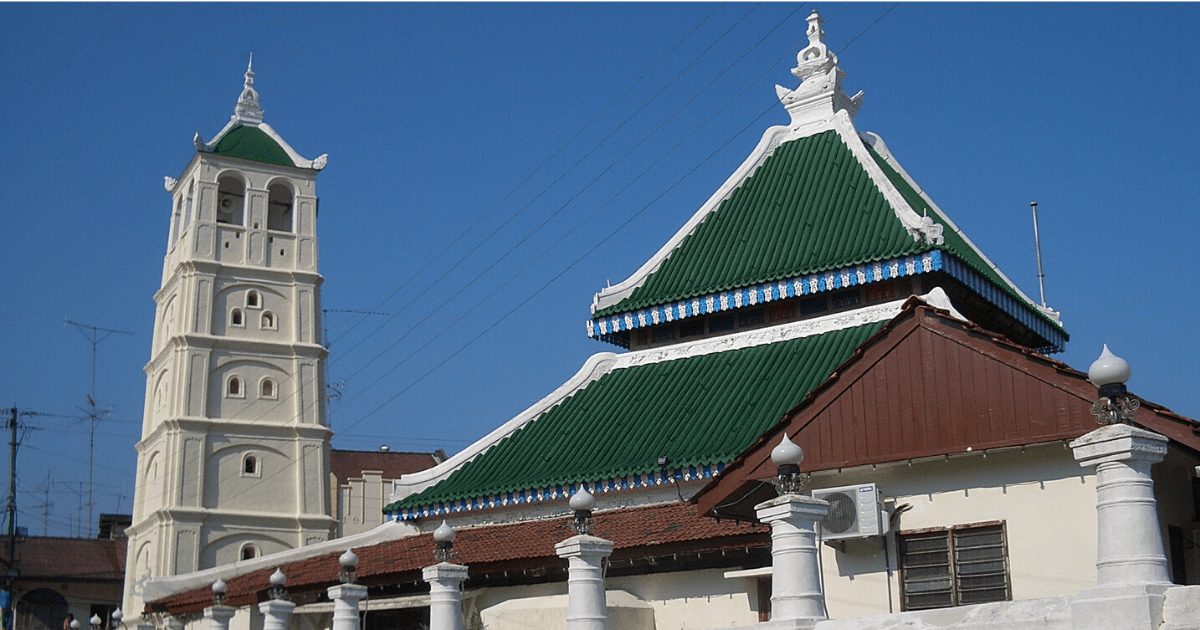 Kampung Kling Mosque is located just 5 minutes away from Jonker Street. This mosque's design is unique, unlike the other mosques that we have seen before in Malaysia. This is because an Indian Muslim trader built it taking inspiration from Indonesia and China.
18. Melaka River Cruise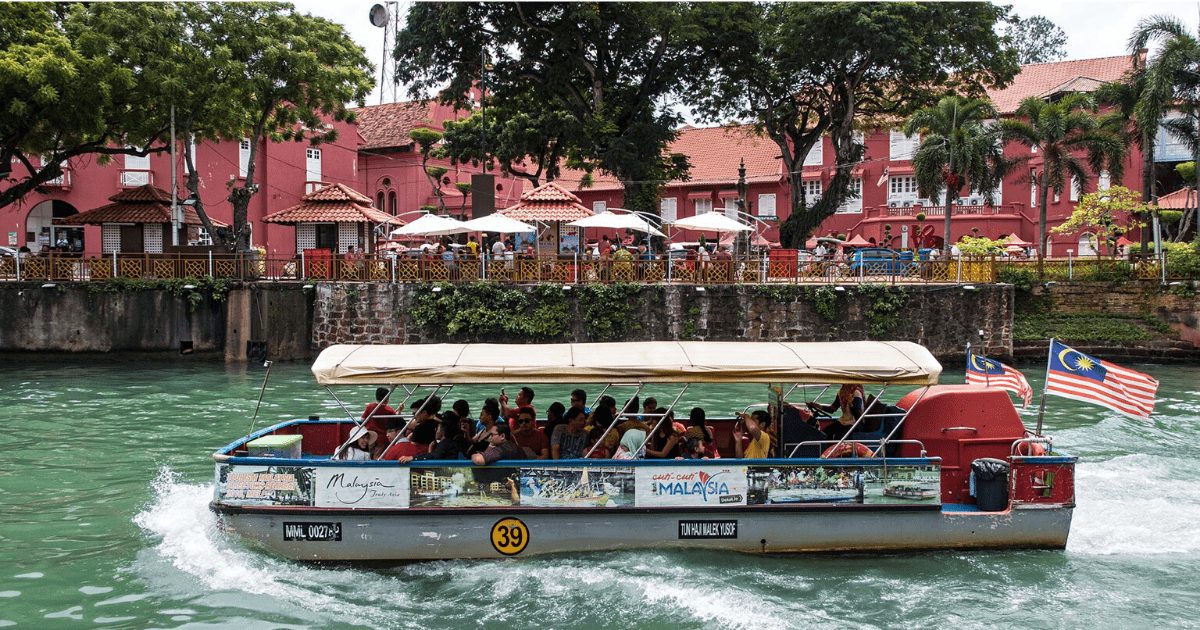 Kampung Kling Mosque is located just 5 minutes away from Jonker Street. This mosque's design is unique, unlike the other mosques that we have seen before in Malaysia. This is because an Indian Muslim trader built it taking inspiration from Indonesia and China.
19. Malacca Street Art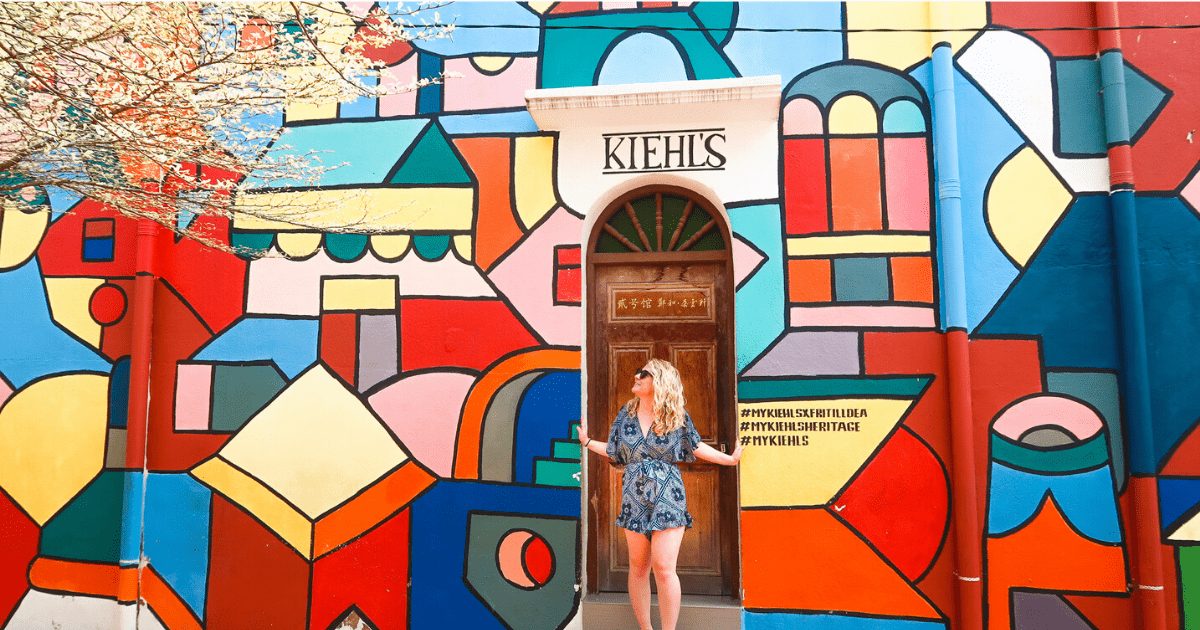 Murals are displayed all over Melaka, telling the story of the unique culture and heritage of the town. You will find them as you walk along the streets and back alleys of Melaka town. Two of the most iconic murals to visit are the series of pictures displayed along the Melaka river (especially the colourful mosaics near Kiehl's store) and the Orangutan at The Orangutan House.
More of the murals can be found in between Jonker Street and Jalan Kampung Hulu, and a couple of restaurants and hostels in Melaka.
20. The Shore Sky Tower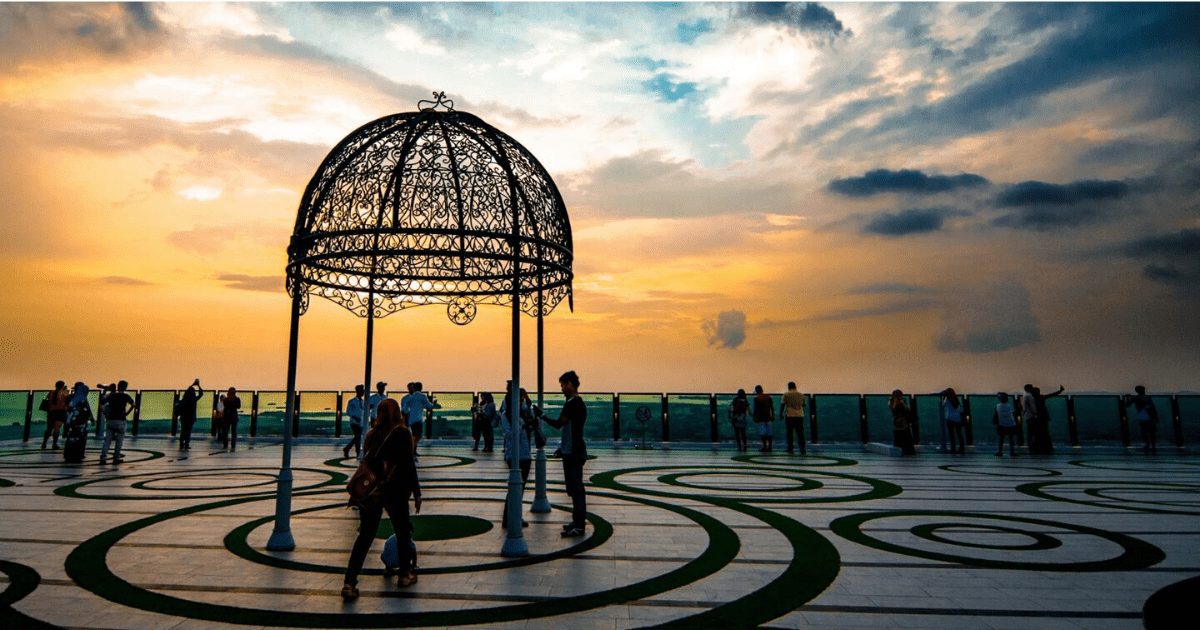 The Shore Sky Tower is the tallest building in Malacca and has an observation deck on the 43rd floor. It provides a splendid panoramic 360-degree view of this historic city and the surrounding area. If you are not scared of heights, you can experience a vertiginous view of the ground far below your feet from the glass bottom ledge that hangs from the side of the building.
21. Malacca Crocodile & Recreational Park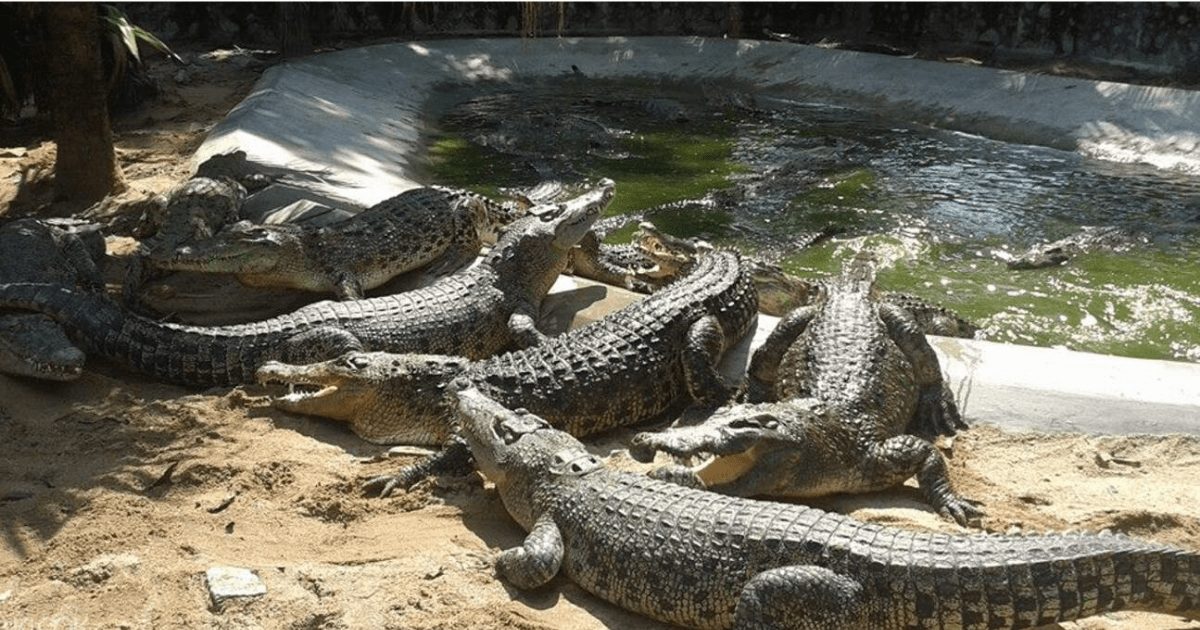 Just 10 minutes drive from the Ayer Keroh toll, this crocodile farm is one of the most popular tourist hotspots in Malacca. Home to 100 crocodiles species, you would be able to see many crocodile stunt performances throughout the day prepared by the staff. In the same vicinity, you will also be able to see and interact with other animals such as rabbits, ducks and tortoises.
22. Magic Art 3D Museum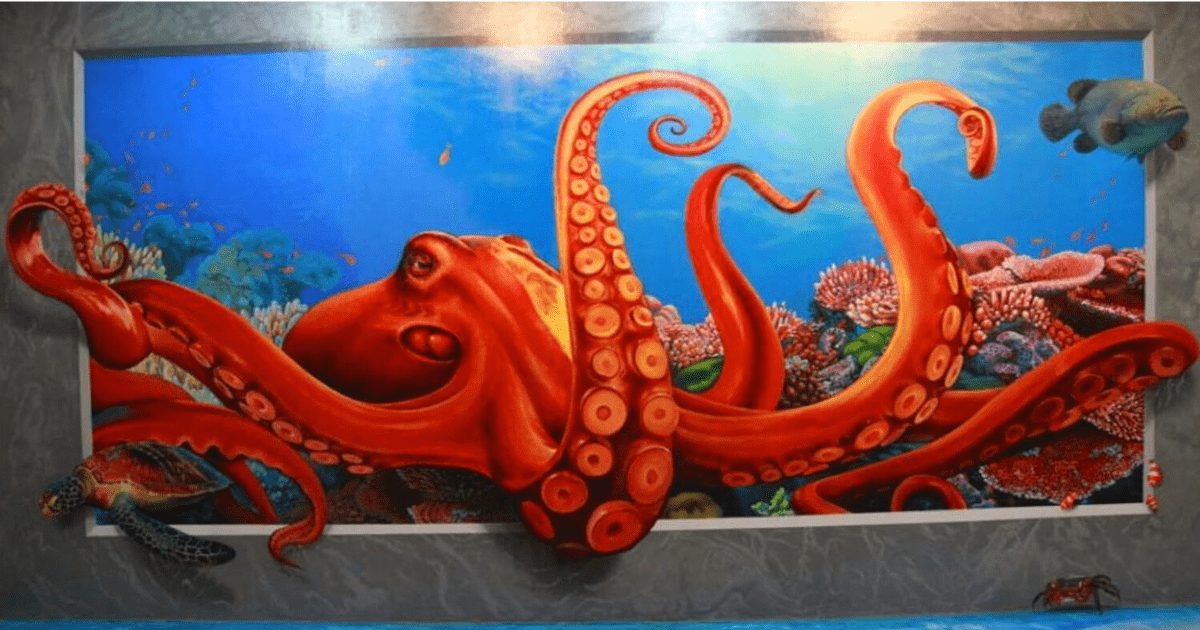 This museum is the second largest 3D art museum after the one that is in Langkawi. There are many interactive and also trick-eye paintings which will leave your mind boggle. This is one of the best indoor attractions in Malacca where you can escape from the hot afternoon weather.
23. Coronation Park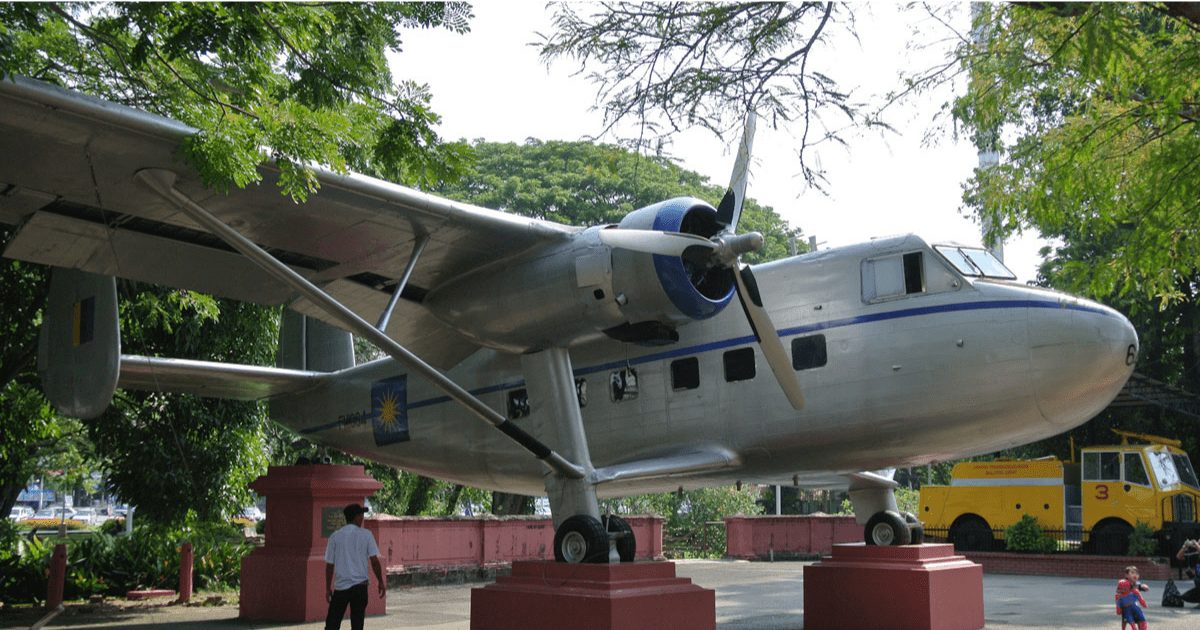 Coronation Park, also known as Taman Bunga Merdeka, is a small park 10 minutes away from Jonker Street. Besides the trees and flower plants here, you will be able to see multiple ancient live-size models of transportation here for picture-taking opportunity. Walking around this Malacca attraction, you will be able to see a bullock cart, a Scottish made propeller, a KTM tram and an antique yellow fire engine.
24. Encore Melaka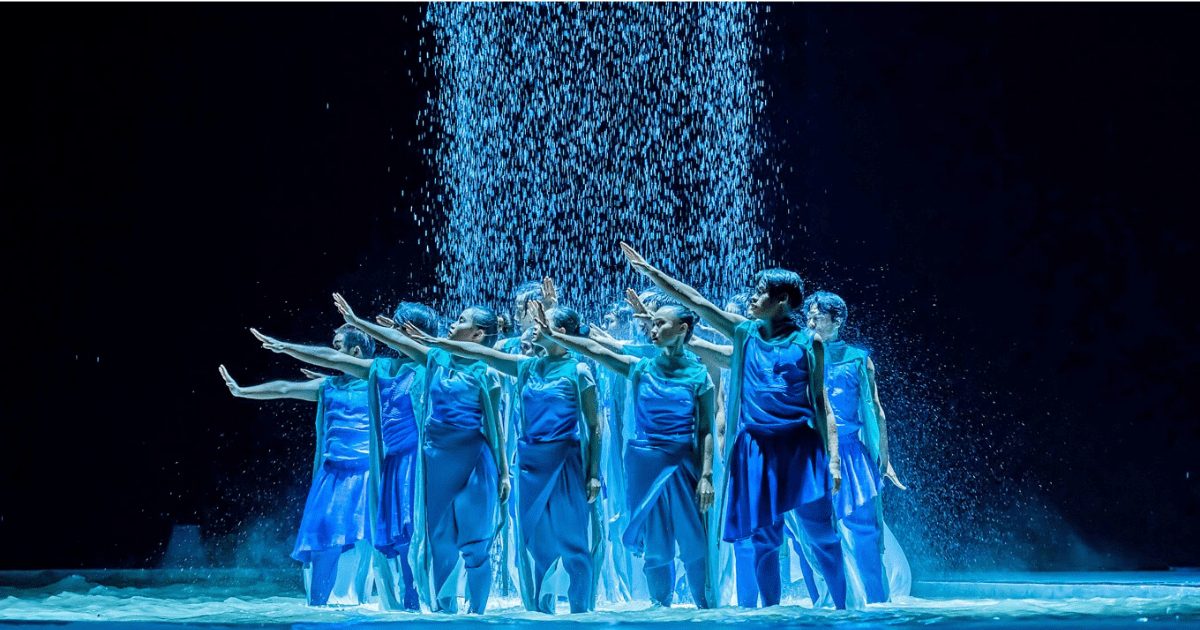 One of the newer places in Malacca, Encore Melaka is one of the impression series showcasing stories of the Malacca history. Specially crafted and directed by Wang Chaoge, you will be amazed by the immersive and beautiful movements created by the China dancers. The architecture and the exterior of the building are also beautifully done, so come earlier to snap some pictures before you watch the show.
25. The Majestic Malacca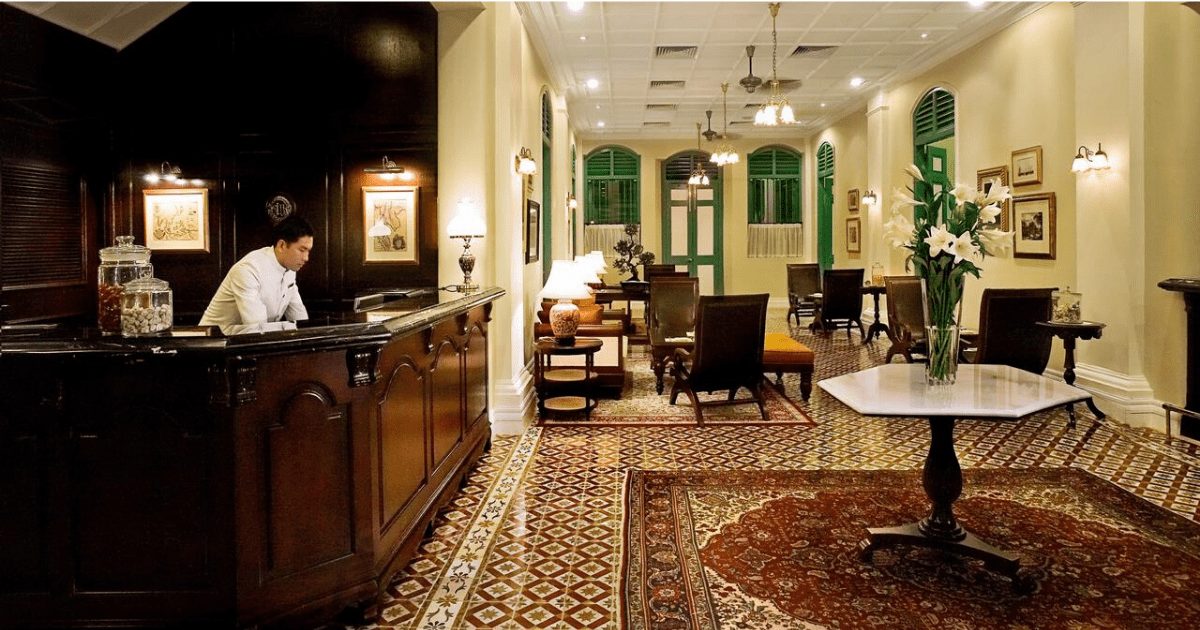 The hotel design was influenced by the Peranakan culture, so you can be prepared to be amazed by the intricate wood carvings, mosaic floorings and big wooden windows that can be found here. On top of that, the building is painted in all white with elegant black trimming which makes it perfect for picture-taking. This hotel is located in a strategic location, just next to the river bank and close by to all the famous tourist spots in Malacca.
26. Melaka Straits Mosque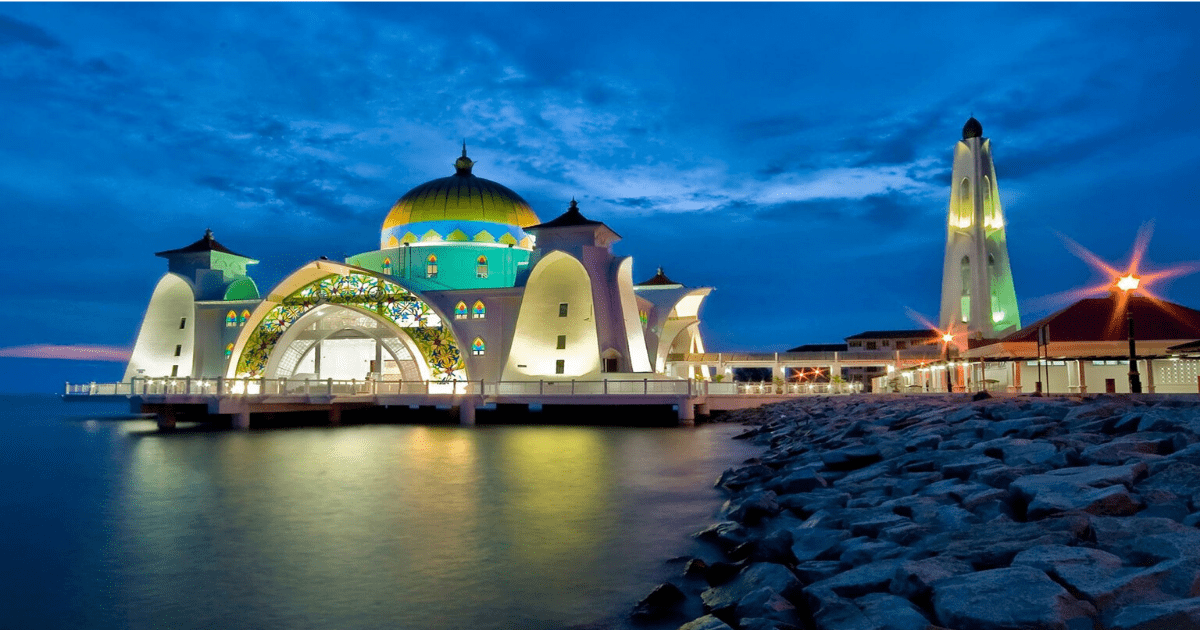 This golden floating dome was built on a man-made Malacca Island. Looking like a castle above the sea, this beautiful mosque not only sports white walls but the entrance arch is adorned with beautiful stained-glass panels. Come and visit this Malacca attraction at night as it's even more impressive when all the lights are lit up.
27. Klebang Beach (Pantai Klebang)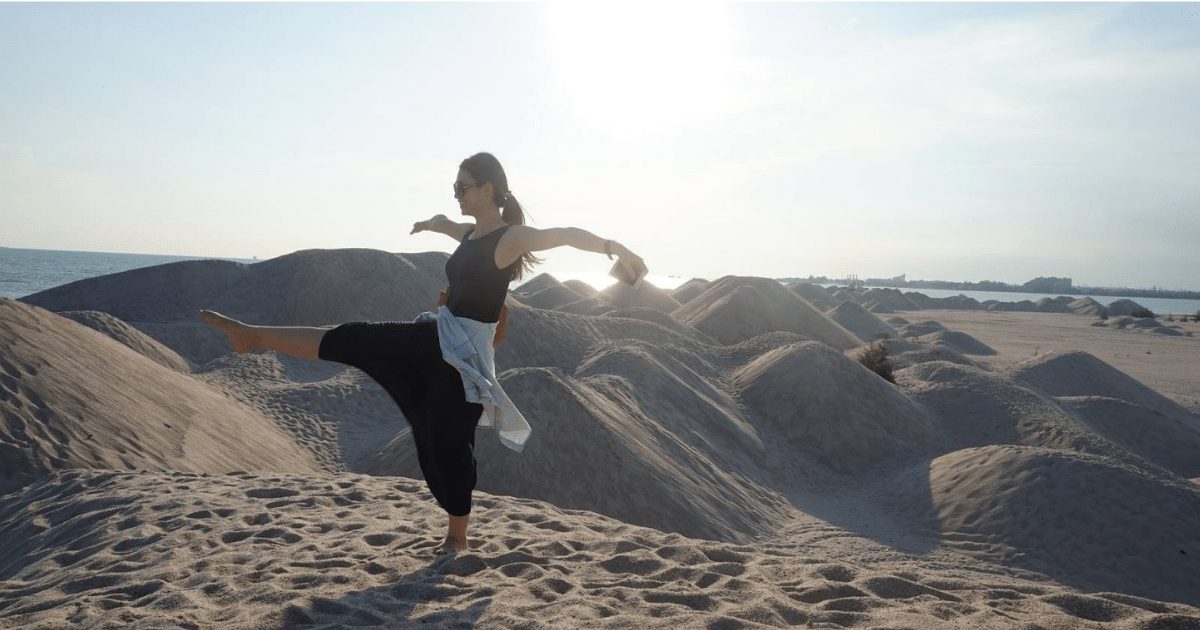 Wish to transport yourself to a desert far far away from the fast-paced civilisation? Come and pay a visit to Klebang Beach. This beach is made of hills of sand which was a result of a land reclamation project in the Klebang area, which resulted in a desertlike look.
28. Malaqa House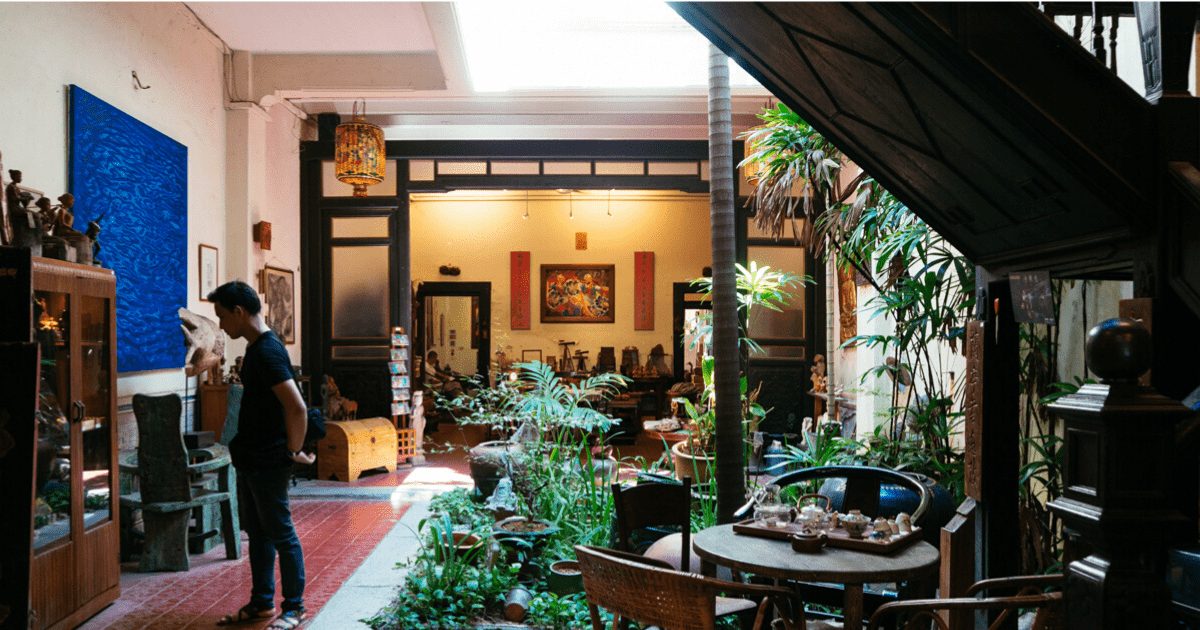 Situated in Central Malacca, Malaqa House is a museum and also an antique shop. Just a few minutes away from Jonker Street, this shophouse-turned-museum is beautifully designed with its architecture inspired by the Baba and Nonya culture. You will be able to see many antiques and collectables here, with some of them that is up for sale; making it a one of a kind souvenir to bring home.
29. Jasin Hot Spring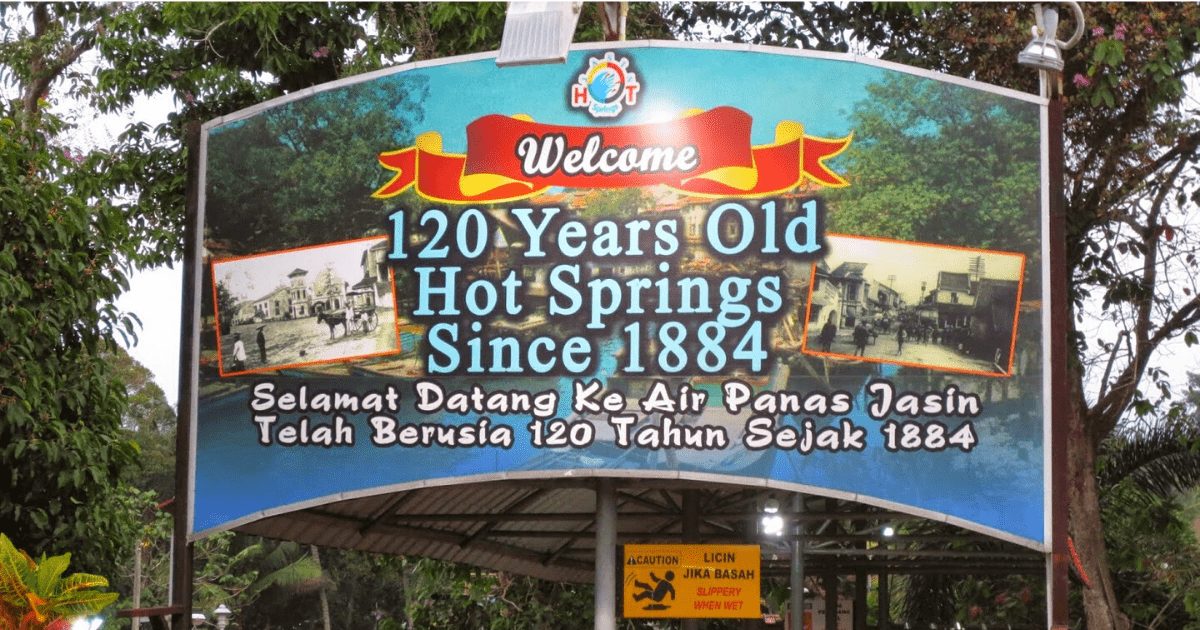 This 120-year-old hot spring is located at Bemban. It has pools, foot dips and also an inflatable water park for children. The hot spring is channelled from 3 natural alkaline hot springs from the area, providing your family and yourself a relaxing and fun time here.
30. Tiara Melaka Golf & Country Club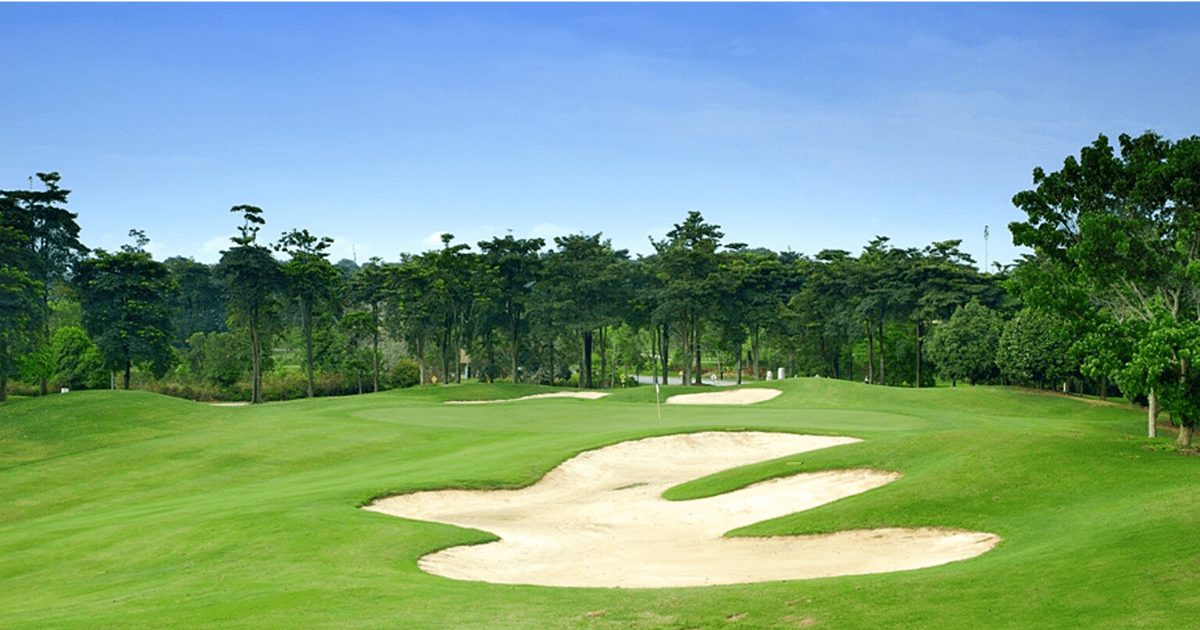 This Malacca attraction was first launched in 1996 and is a vast plot of land that consist of golf courses and a driving range for beginners to test out their swings. There are 27-hole course and three courses; the Lake Course, Meadow Course and the Woodland Course.
There you have it, the 30 best attractions in Malacca. There is just a wealth of things to do in Malacca that one should really take their time to explore this heritage state. It has something for everyone and promises you a awfully great time here!