Top 7 Attractions in Butterworth (2024)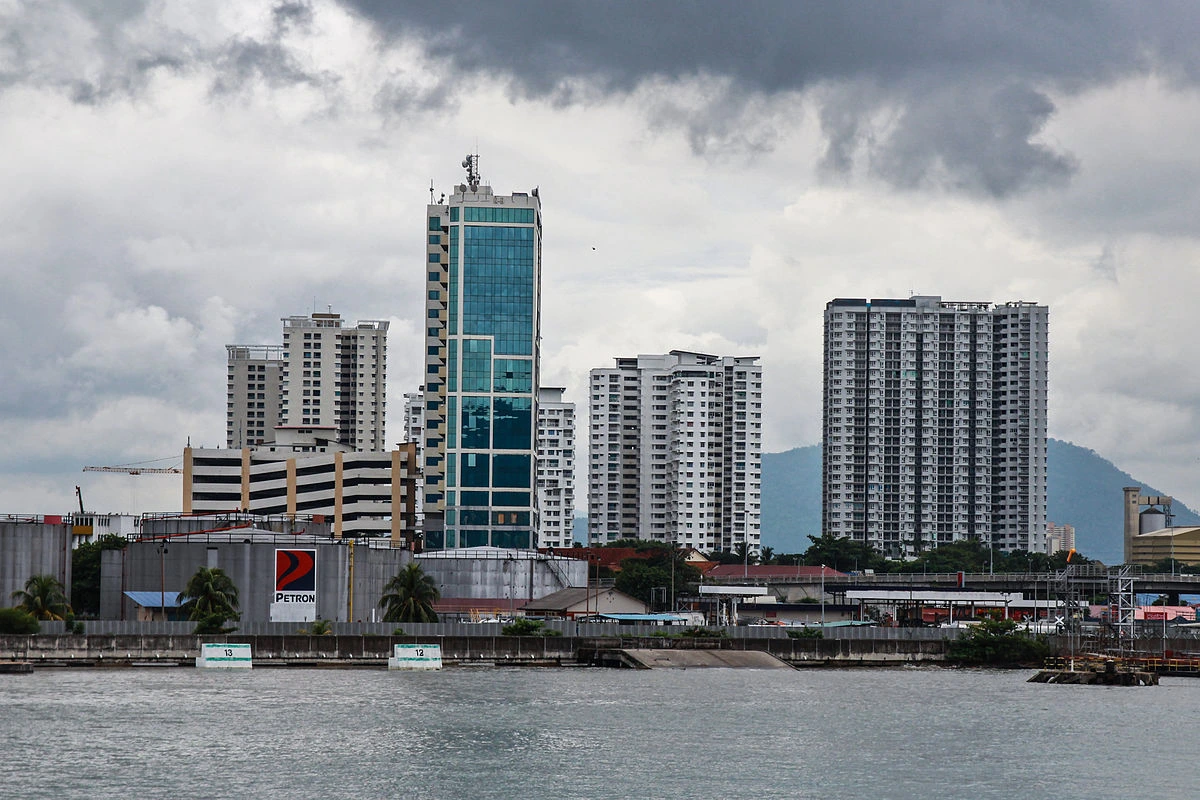 Butterworth is a major urban community in the Malaysian city of Seberang Perai, with a population of 107,591 people as of 2021 and located about 3 kilometres east of Georgetown, Penang's capital city, across the Penang Strait. It was named after William John Butterworth, a mid-nineteenth-century Governor of the Straits Settlements. While the British East India Company originally acquired Seberang Perai (then known as Province Wellesley) for agricultural purposes, Butterworth underwent massive industrialisation in the second part of the twentieth century due to its proximity to Georgetown. It is now one of the most visited places in the Penang precinct, and here are some of the attractions in Butterworth that you should check out.
1. Penang Bird Park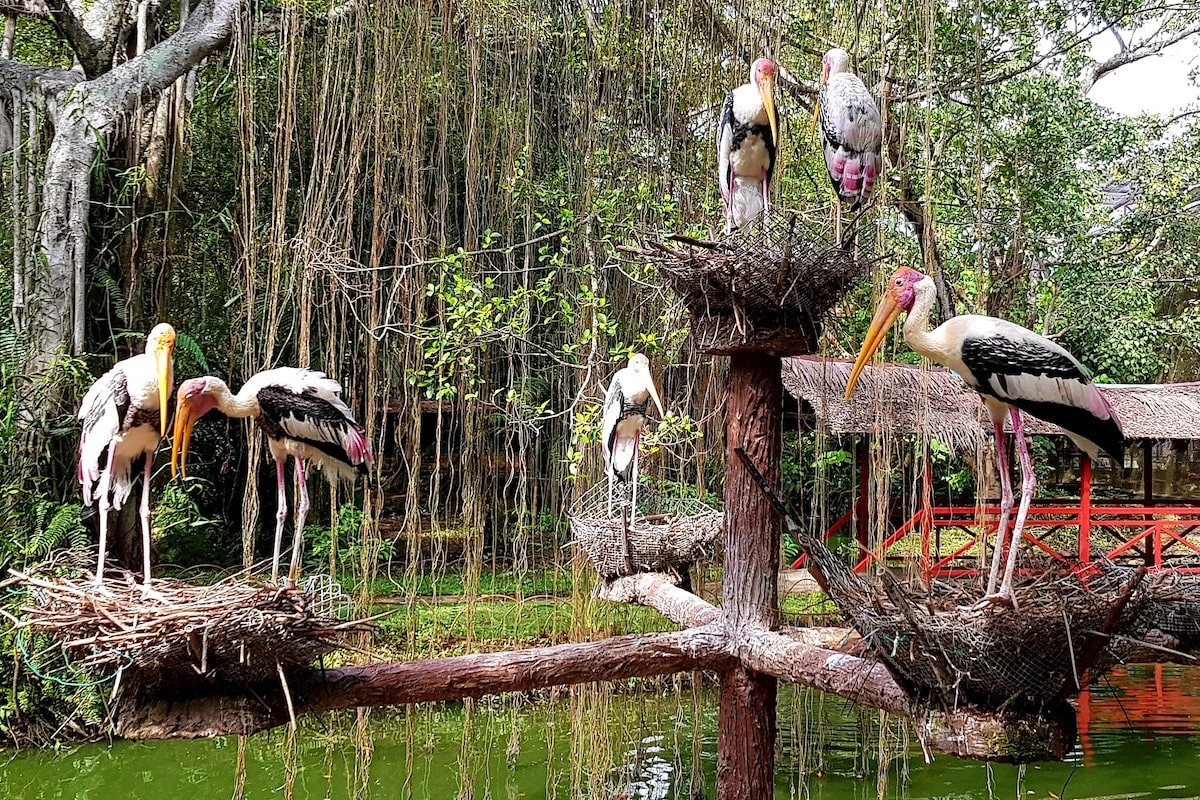 Penang Bird Park, located in Seberang Jaya (near Butterworth), is Malaysia's first and largest bird park. Over 300 different species from worldwide, including sunbirds and 3,000 birds, roam freely within this bird park. Penang Bird Park is also home to deer, fish, and a variety of reptiles and fauna, in addition to birds. As one of the most prominent attractions in Butterworth that you should visit, this park also has eateries, ensuring that you get to fill your stomach while enjoying stunning scenery, along with the free-roaming animals.
2. Frog Hill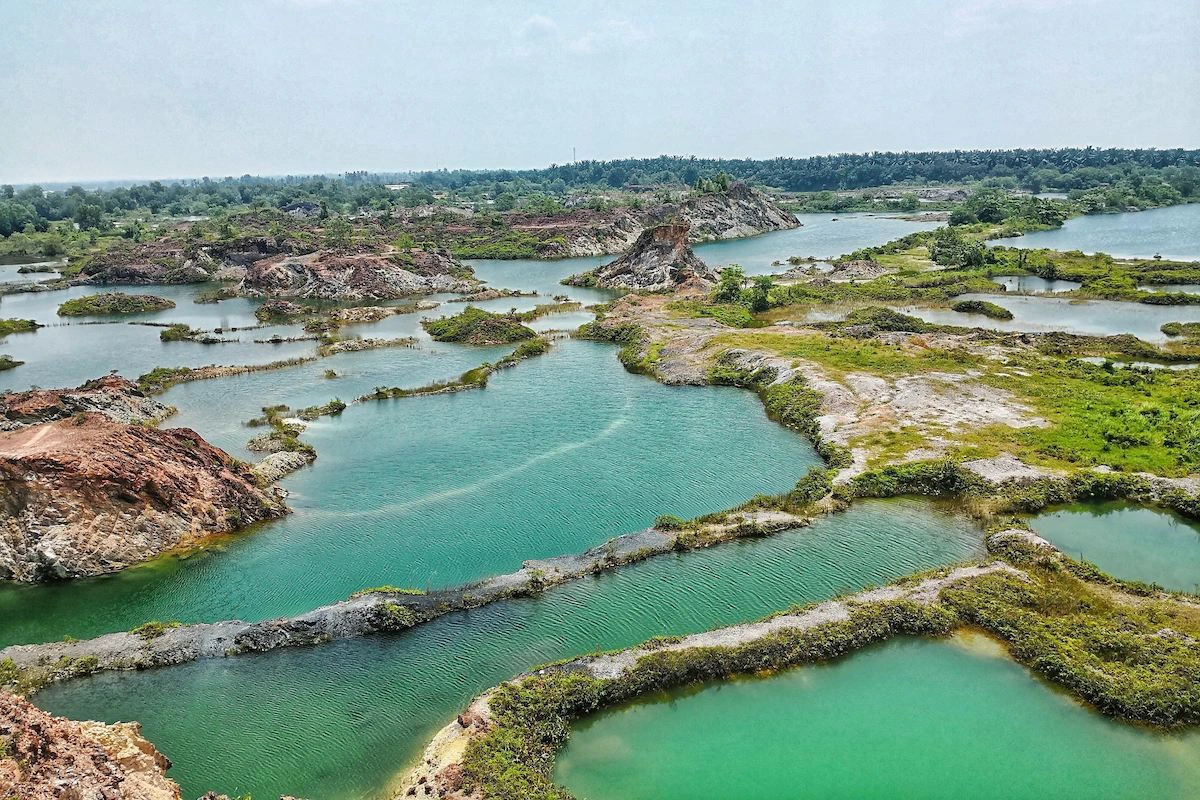 Frog Hill (also located near the city), known locally as Guar Petai, is one of the few Penang hidden jewels, not as well-known as the many other commercialised attractions in Butterworth recommended for tourists. Contrary to its name, this isn't a hill full of frogs. Instead, Penang's Frog Hill is a decommissioned tin mine commonly compared to China's Jiuzhaigou, a magnificent site with spectacular natural landscapes, beautiful lakes, and incredible waterfalls. If you are planning a visit here, you are recommended to wear slippers, as red clay is something unavoidable in tin mining areas.
3. Butterworth Ferry Terminal (Penang Ferry Ride)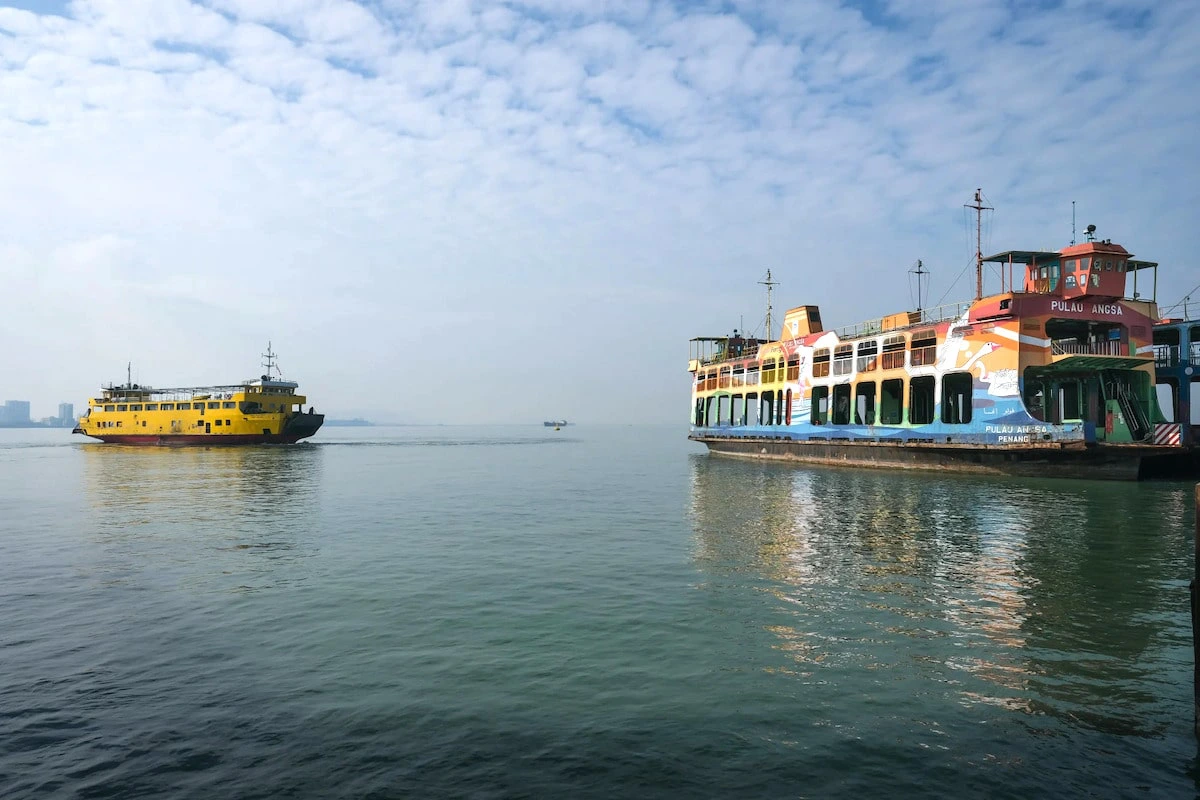 The view of Penang from the centre of the Penang Sea is unparalleled. Most people consider the boat to be only a mode of transportation, but because it is so inexpensive, you can also use it solely to take in the breathtaking scenery in a one of the unique attractions in Butterworth. The ferry voyage from the mainland to Penang island takes around 20 minutes and during that time, it will undoubtedly be giving you plenty of time to capture photos, videos, and relax in the sea breeze. Locals and visitors alike appreciate the experience and enjoy it from time to time themselves as well.
4. Bersih Beach (Pantai Bersih)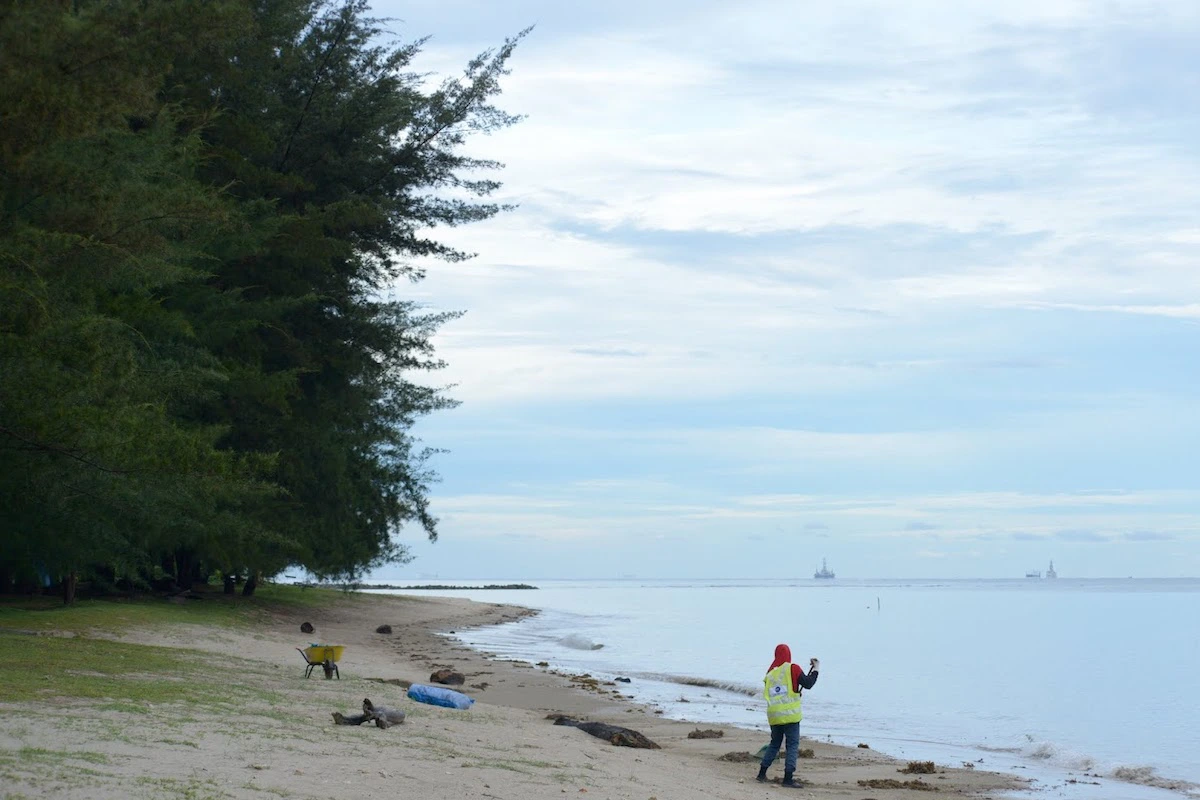 Bersih beach translates to "clean beach", and as its name states, it lives true to it, with employees at the beach regularly visiting the beach to clean up rubbish in the area and helping maintain its title. Many visitors come to see the view of the island from the beach's cliffs which offers a beautiful view unmatched by others. Clams can also be found burrowed in the sand and sought out during the trip there. If you are hungry, there are also a lot of seafood restaurants nearby this Butterworth attraction to choose from.
5. Robina Beach (Pantai Robina)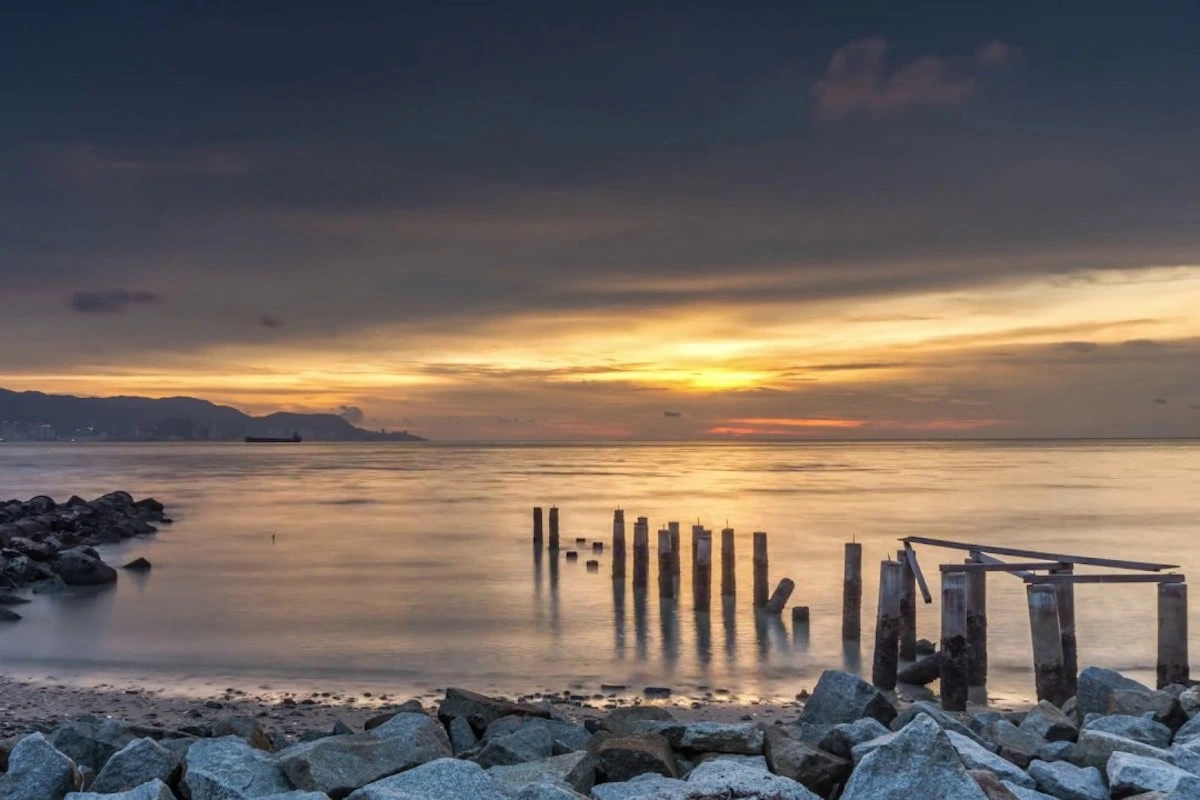 Another one of the natural attractions in Butterworth that you should not miss out on is Robina Beach. While not exactly the best place for a picnic due to the rocky beach, it is an excellent place if you want to escape from the hustle and bustle of the city. Apart from a relaxing getaway, you will also get the opportunity to take a perfect sunset picture with the sea as your backdrop.
6. Butterworth Art Walk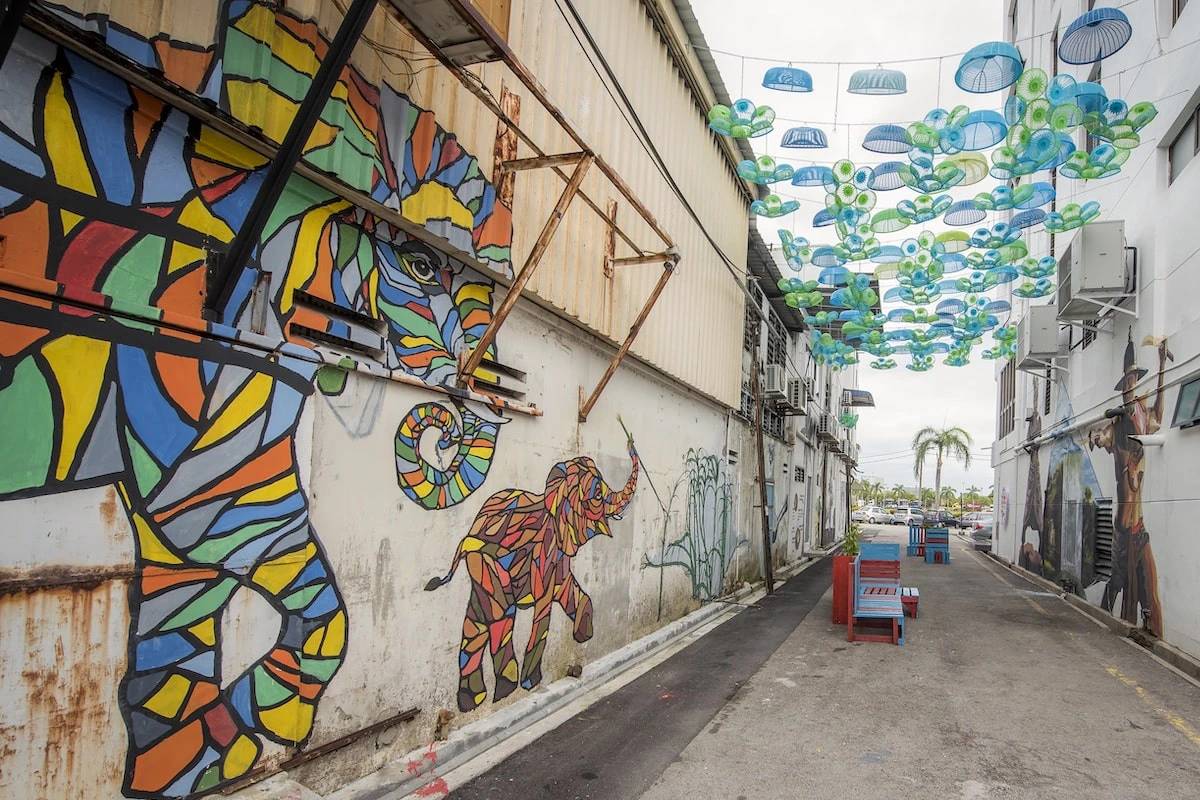 Beautiful street art can be found across Penang, not only in Georgetown. Butterworth Art Walk is one of the results of a group of dedicated Penang artists who wish to share their culture and history with the rest of the world through the form of art. Unlike what you usually see on the island, the murals and installations in this Butterworth attraction portray Seberang Perai's agricultural economy and history.
7. Temple of Nine Emperor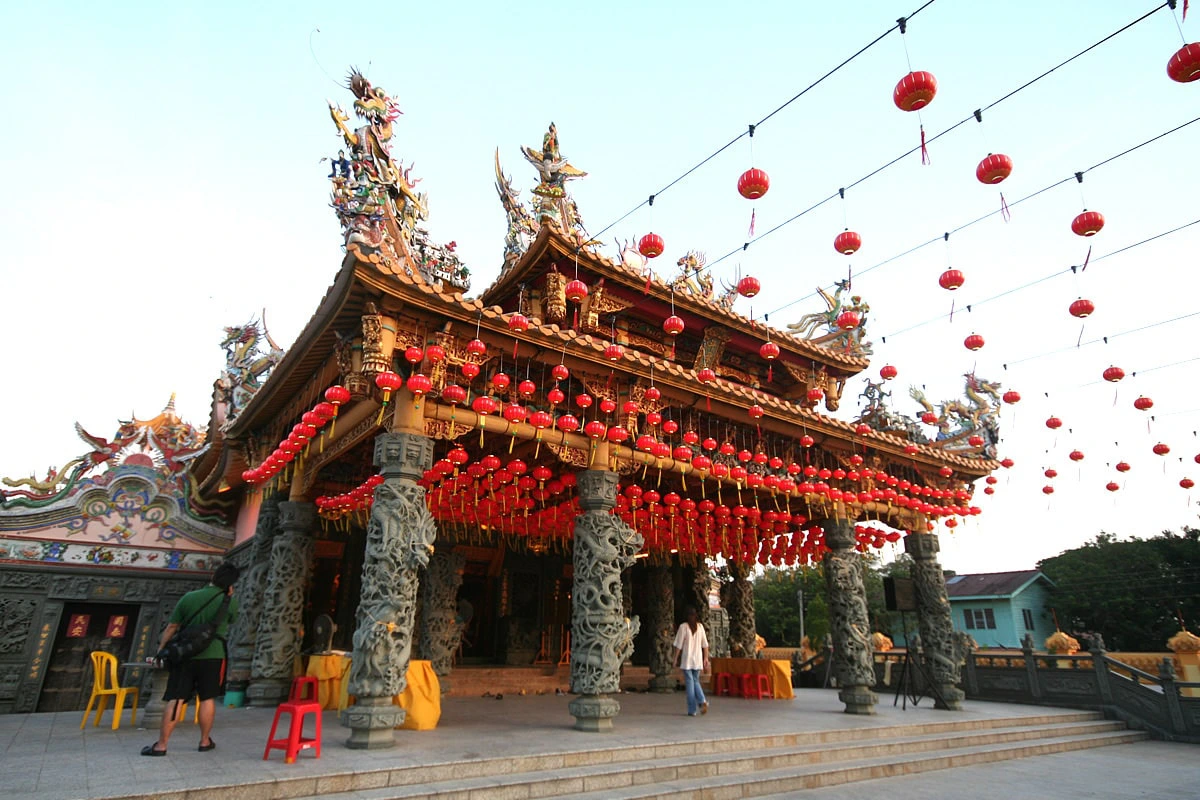 As one of the largest temples in the city, the Temple of Nine Emperor is another place you should visit. This Butterworth attraction is built to honour the Nine Emperor Gods, gods that the believers believe are overseeing Earth. The temple gets lively during the annual Nine Emperor Gods Festival, a nine days celebration starting from the eve of the ninth lunar month of the Chinese calendar to welcome the nine emperors.
Among the things that you can expect to see are devotees performing rituals such as fire walking and impaling their flesh with skewers.
The city, which started as a transit point, has gradually proven its worth as a popular travel destination. While a day's trip here would suffice as it is not the biggest city, there are so many different attractions in Butterworth for you to visit. Whatever you are looking for, the city has it all from a natural one to one based on religion or simply just for art.