Top 20 Attractions in Kyoto (2024)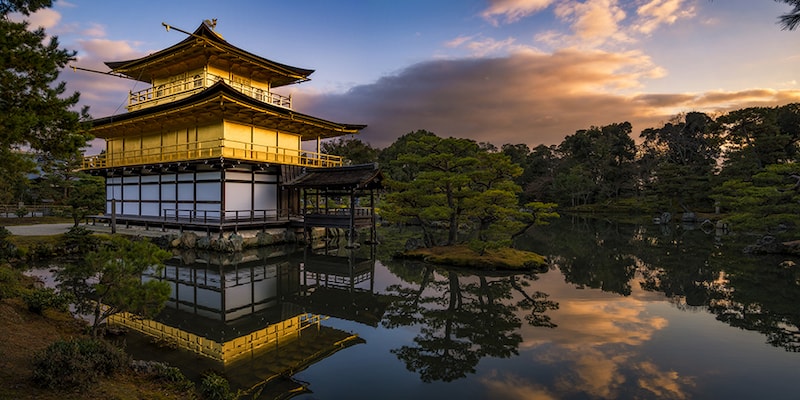 As the former capital of Japan, Kyoto is full of things to see and do. Attractions in Kyoto mainly revolve around temples, gardens, shrines, palaces and museums which fill the city with history. They are sure to make your visit enriching and memorable. In no particular order, here are the 18 best places to visit in this city.
1. Fushimi-Inari Taisha Shrine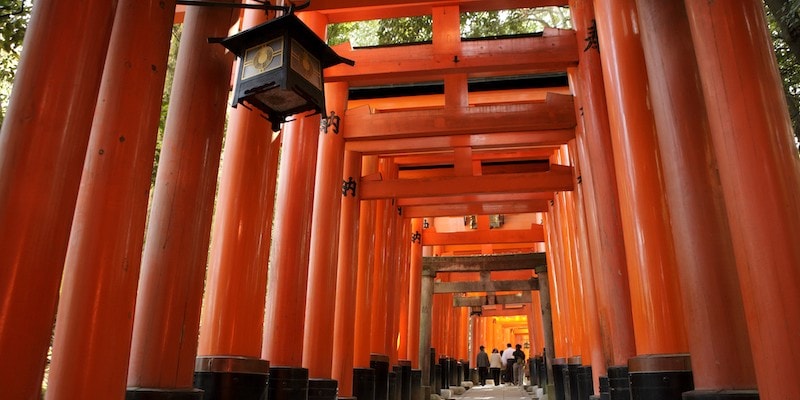 Whether from movies or magazines, you most likely have seen the orange torii gates (Japanese traditional gates) of Fushimi-Inari Taisha Shrine. This Kyoto attraction which is one of the most popular shrines in Japan was founded in 711, dedicated to the Goddess of Rice Growing. It is often used as a spot for merchants and tradesmen to go and pray for prosperity.
Behind the shrine, there are hills lined with more than 5,000 orange torii gates which you can head there for a nice day hike. You can expect your hike to take you to 233 metres high through the wooded forest of Mount Inari.
2. Kyoto Imperial Palace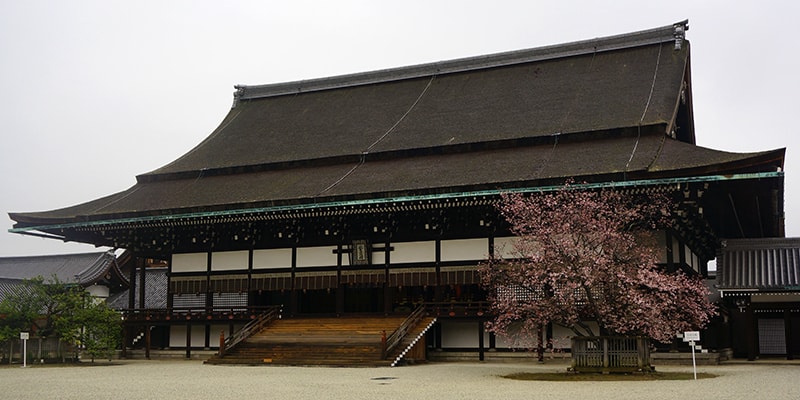 Originally built in 794, Kyoto Imperial Palace used to be the main residence of Japan's Imperial Family when the capital of Japan was still Tokyo until 1868 when the capital moved to Tokyo. This palace was actually devastated by fire and rebuilt several times again, and what you see today was built in 1855.
Kyoto Imperial Palace (one of the city's most visited historic sites) is surrounded by long walls, with several different buildings built in classical Japanese style and gardens located in the compound. So if you are visiting this palace, you can look forward to experiencing the low rooflines and wooden construction that is the hallmark of a classical Japanese style building.
You can visit the grounds of the palace anytime, but if you wish to visit the interior of the palace, you must book a guided tour. The guided tours are operated by the Imperial Household Agency, and they can be booked through their website.
3. Kinkaku-ji: The Golden Pavilion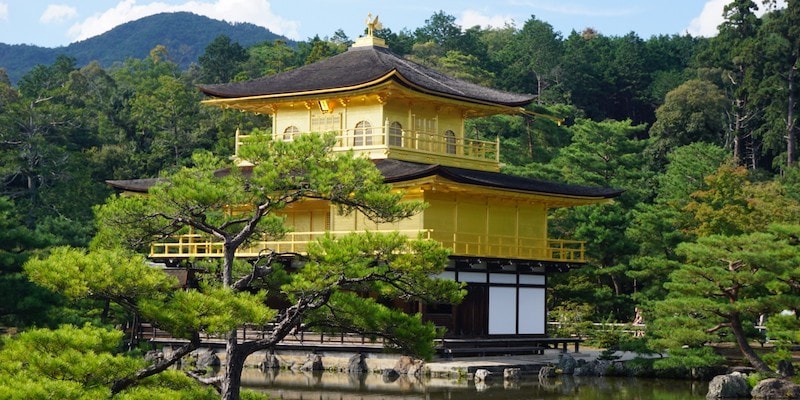 Kinkaku-ji (Golden Pavilion), another Kyoto attraction is a beautiful Buddhist temple built over a pond. It was initially developed as a retirement villa in the 14th century for the then shogun (military dictator), Ashikaga Yoshimitsu. Upon his death in 1408, it became a Zen temple according to his will. It was destroyed a few times and the current structure was rebuilt in 1955.
The Kinkaku-ji has three floors to it, each representing a unique architecture style. The first floor consists of the Shinden-zukuri (a Japanese style from the Heian Period that consists of a central building or "shinden" connected by corridors to secondary structures). Also located on the first floor, are the statues of Shaka Buddha and Yoshimitsu.
While on the second floor, it consists of the Bukke-zukuri (a Japanese warrior style that consists of many rooms under one roof or a series of conjoined roofs, usually seen in samurai residences). Finally, the highest floor, the third floor consists of Zenshuyo (a Japanese Buddhist style with the hallmark cusped window) with a golden phoenix at the top of the roof. What's even more impressive is the exterior of the top two floors are completely covered in gold leaf (where it got its nickname, "The Golden Pavilion").
To avoid crowds, it's best to plan your trip to the Kinkaku-ji during Mondays, right after it opens or right after it closes. For an even more mesmerising view, head to the Golden Pavilion when it is covered in snow (only about 4 to 5 days in a year).
4. Nijo Castle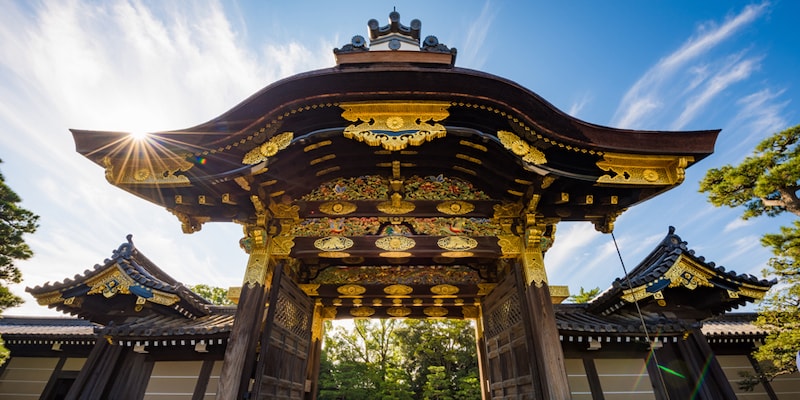 Nijo Castle was built in 1603 as the residence for the then shogun, Tokugawa Ieyasu and once served as the seat of government. After the fall of the Tokugawa Shogunate, Nijo Castle was donated to the city in 1939, before being opened to the public in 1940. In 1994, it was recognised as one of the world's heritage site by UNESCO.
The highlight of this Kyoto attraction will be the Ninomaru Palace (one of the buildings located in the castle) with its "nightingale floors". These floorboards are located in the corridors connecting the different buildings and were intended to squeak in a precise manner to replicate a chirping nightingale.
5. Kiyomizudera Temple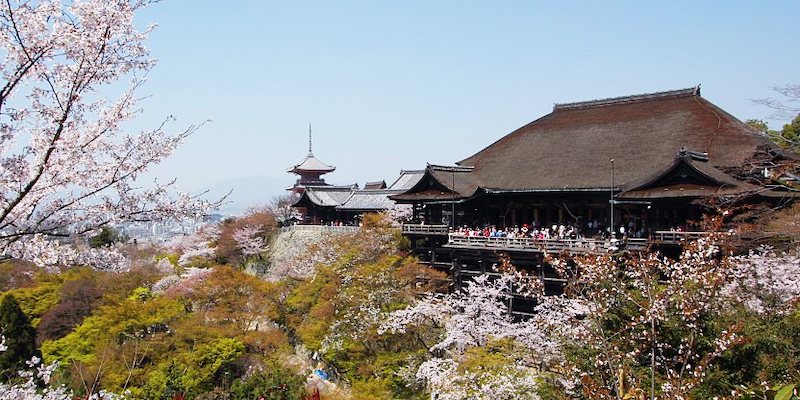 One of the most famous attractions in Kyoto, the Kiyomizudera Temple (which means "Pure Water Temple") is built in 780 and dedicated to the Buddhist goddess of Mercy. It is situated in the Otowa Mountain and got its name from Otowa Waterfall's pure waters. In 1994, this celebrated temple was recognised as one of the world heritage sites by UNESCO.
One of the main highlights of this place is the wooden stage that extends out from the main hall of Kiyomizudera Temple. Standing on this stage (which is about 13 meters high from the hillside), especially during spring and fall will give you a magnificent view of the cherry and maple trees below.
Another interesting spot is the Jishu shrine located behind the main hall. It is said that if you successfully find your way here from one stone to the other with your eyes closed, you will be blessed with good luck in your love life.
You should also check out the base of the main hall where the Otowa Waterfall is located. Over here, you can use cups attached to long poles to have a taste of the fresh and pure water from the waterfall, said to bring different benefits to your life.
6. Nish Honganji Temple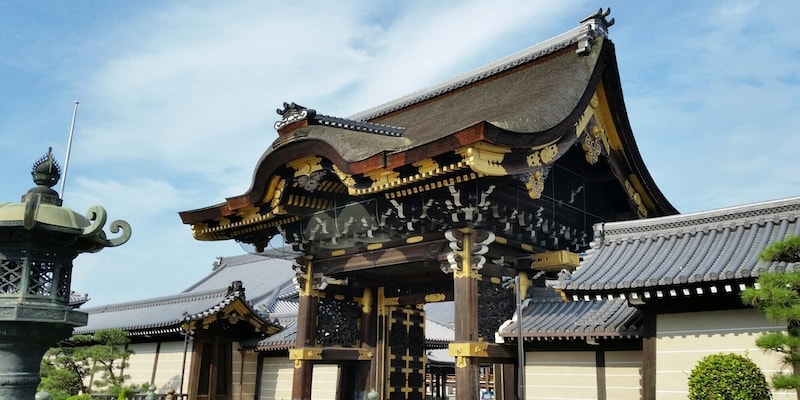 Nish Honganji Temple is the spot to go in Kyoto if you want to see Buddhist architecture. It was rebuilt in 1790 and includes many notable buildings and interesting areas. When visiting, it is recommended for you to book a tour in advance as some parts of the temple aren't accessible to the public.
7. Sanjusangen-do Temple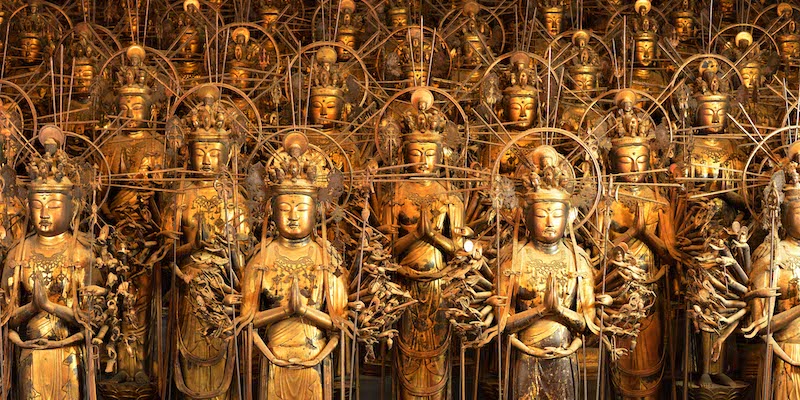 Sanjusangen-do Temple is also called the Temple of the 33 Niches. This is because the structure is unusual, and the face has 33 "niches" to reflect the Goddess of Mercy's 33 different personifications. It was originally built in 1164, and like many other structures in Kyoto was rebuilt after the original building was destroyed in a fire. Among the arts in the temple, the most important work of art present is the Kannon of a Thousand Hands.
8. Gion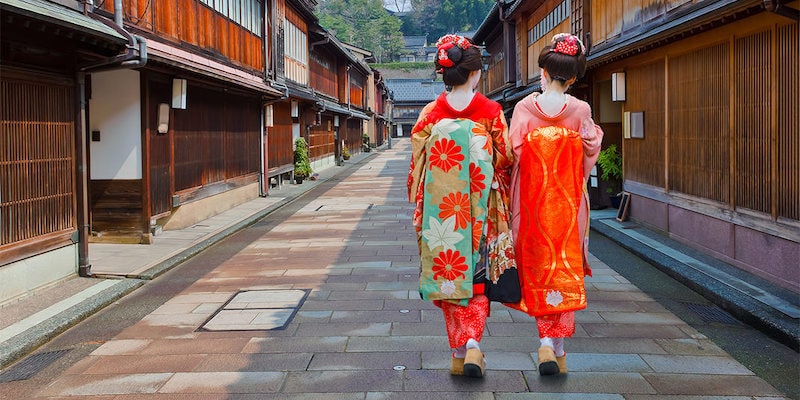 If you want a break from sightseeing and museums, Gion's Geishas and Temples might be the perfect solution for you. Spend a morning, afternoon, or evening exploring this area. You might consider taking a stroll and enjoy the eastern bank of the Kamogawa River. Additionally, you could also take in the modern architecture, 17th-century restaurants and teahouses, and more. Finally, you'll be able to take a step back in time get a feel for some of Japan's historic beauty.
9. Kyoto National Museum and Kyoto Municipal Museum of Art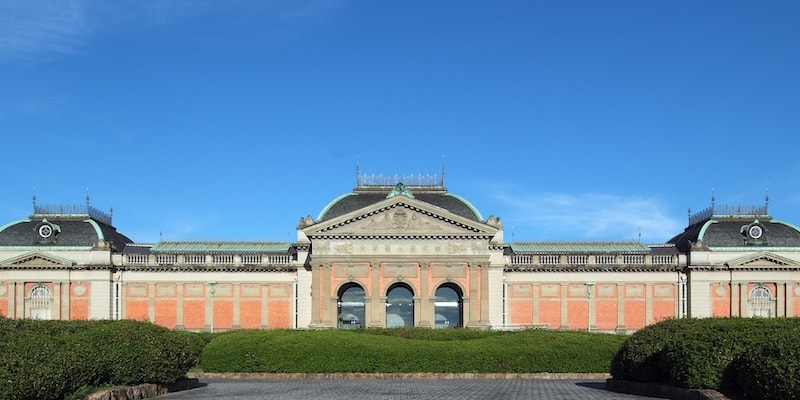 The Kyoto National Museum was established in 1897 and is considered to be the most important art gallery in Japan. The museum focuses primarily on pre-modern Asian art as well as historical art and applied arts. The Kyoto Municipal Museum of Art was opened in 1928. It features works by one of Japan's leading artists of the 20th century, Takeuchi Seihō. Both museums provide a different window into the historical and cultural context of Japanese history.
10. Katsura Imperial Villa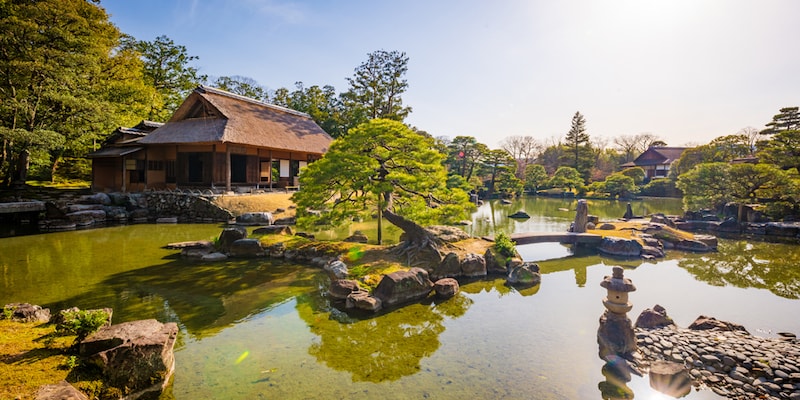 Another famous Kyoto attraction is the Katsura Imperial Villa was initially built in 1624 to house the brother of Emperor Goyozei. Today, visitors go and see the villa for its architecture as well as one of the most famous historic gardens in Japan. At the centre of the villa is the Goten where you can see the veranda of Furu-shoin. You can observe the moon as well as see paintings by leading artists in Japan.
11. Byodo-in Temple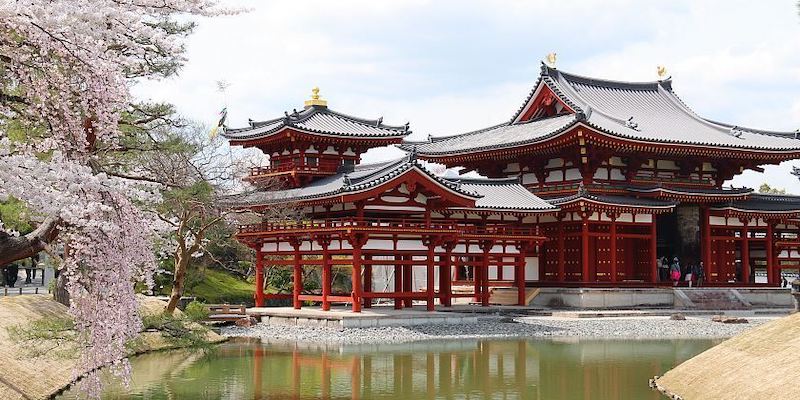 The Byodo-in Temple was built in 998. It wasn't originally built as a temple, but instead, it was built as a countryside retreat villa for Fujiwara no Michinaga who was a powerful politician at the time. His son turned it into a temple and ordered the construction of Phoenix Hall, which is still a popular feature. Despite the devastation due to fires over the years, Phoenix Hall still stands. As one of the only structures to survive from the Heian Period, Phoenix Hall alone provides a solid reason to make the Byodo-in Temple part of your next trip to Kyoto.
12. Daitoku-ji Temple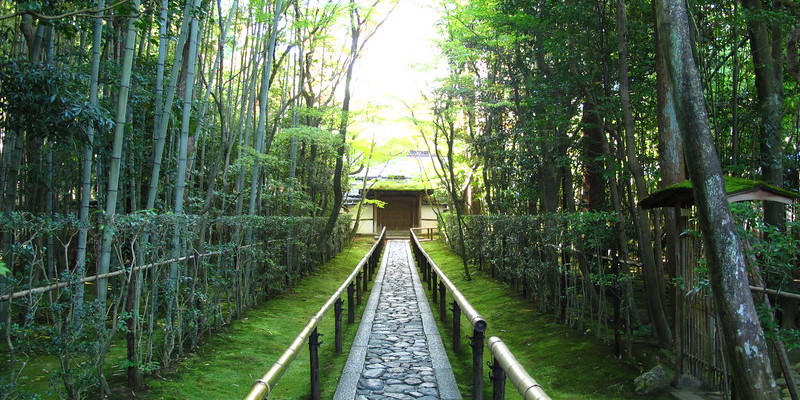 The Daitoku-ji Temple is a temple of the Rinzai sect that was built in 1324. There are 7 of 22 buildings open to the public. The buildings contain beautiful ceilings, notable statues, and adjoining Zen gardens. The temple's diverse historical elements make it one of the places that you should definitely visit in Kyoto.
13. Togetsukyo Bridge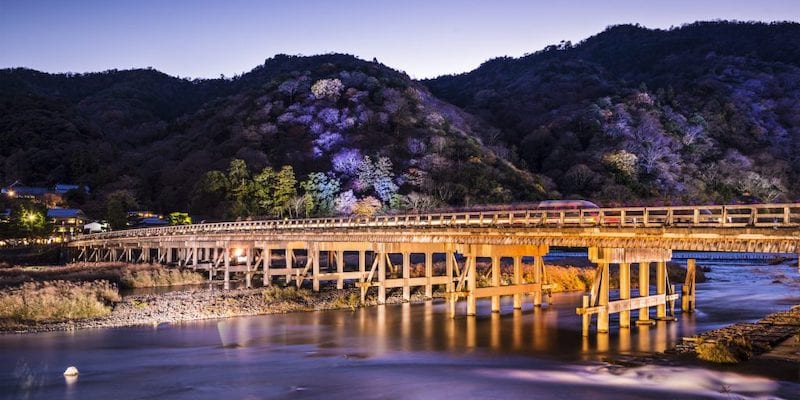 The Togetsukyo Bridge is a 155-meter bridge spanning the Katsura River. Taking a rickshaw ride over the river is a popular activity while in Kyoto, and once you're done, you can eat in one of the restaurants on either side of the river. This is an excellent way to spend an evening.
14. Arashiyama Bamboo Grove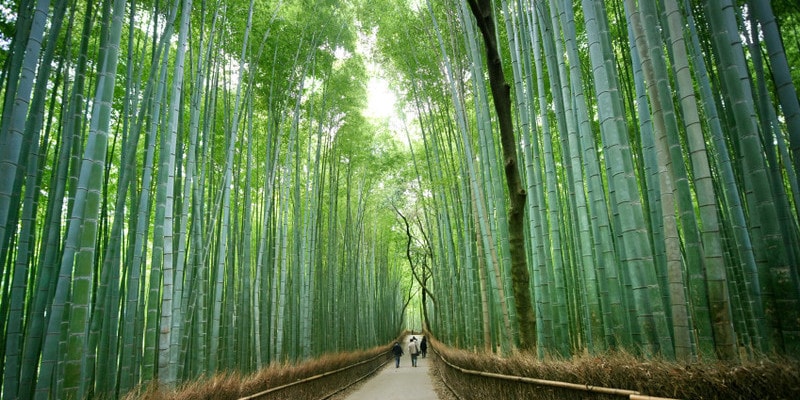 Don't miss this beautiful Kyoto attraction, especially if you love photography. Arashiyama Bamboo Grove is one of the most photographed spots in the city. The sprawling grove gives the illusion of walking through a forest. If you need any convincing, just search pictures on the internet and you'll see why it's on this list. It's unlike any other place in the world. Don't miss this spot when you go to Kyoto because you'll need to come back to see it again.
15. Kyoto Tower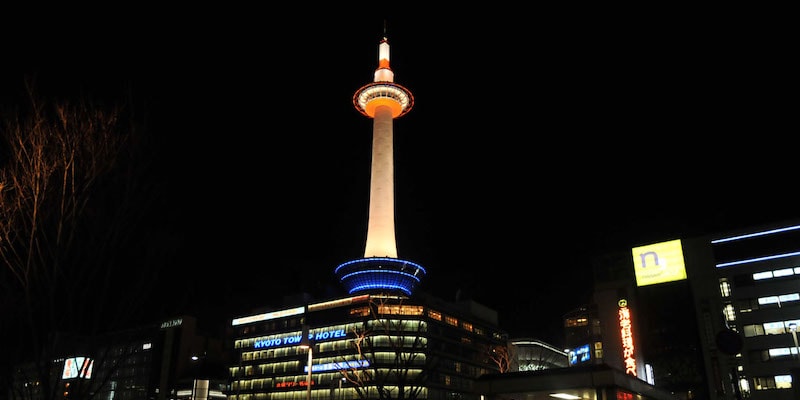 While you may have visited quite a few temples at this point in your trip, Kyoto Tower (one of the main attractions in Kyoto) provides a modern twist for you to add to your sightseeing tour. Here, you can get a panoramic view of the city. The view extends all the way to Osaka. If you want to make it an even more memorable experience, try the Kyoto Tower at sunset.
16. Eikando Temple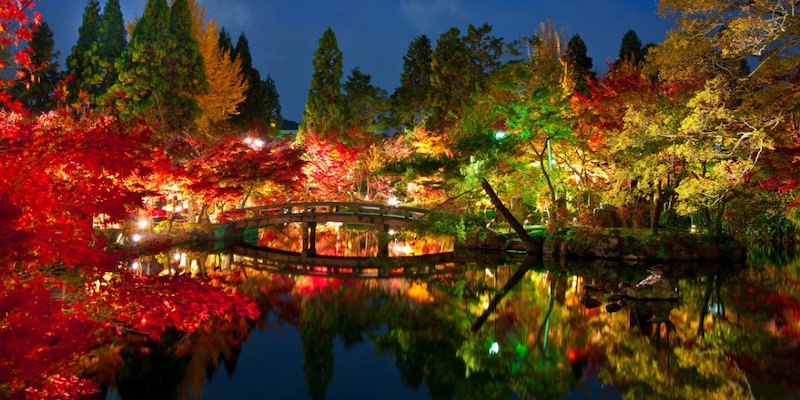 While Eikando Temple (formerly known as Zenrinji Temple) might not be the most crowded temple in Kyoto, the view and environment are just a good as the rest. There are large koi ponds and pagodas that set the scene. Visiting during the autumn season provides a remarkable contrast between the scenery and the leaves.
17. Monkey Park Iwatayama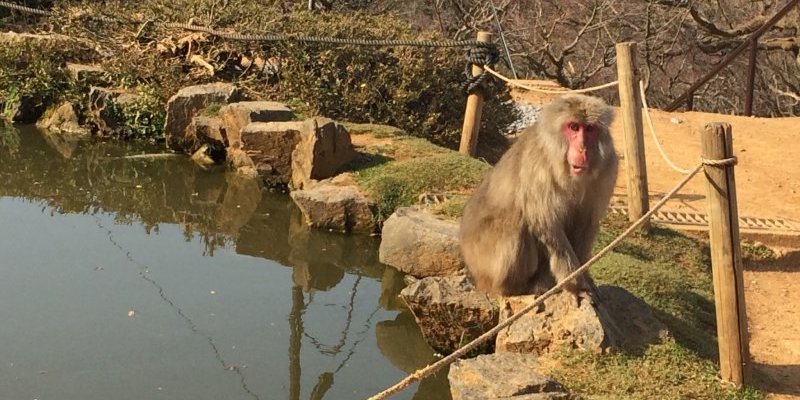 This park is what it sounds like whereby you can expect to see monkeys. If you're an animal lover, you can go feed monkeys for a couple of hours during your trip to Kyoto. You'll want to wear comfortable shoes as it's a bit of a hike up to the park and exercise some caution while you're up there. The monkeys are everywhere in sight and love to steal food out of bags. Make sure you keep your bags and purses tightly zipped.
18. Nishiki Market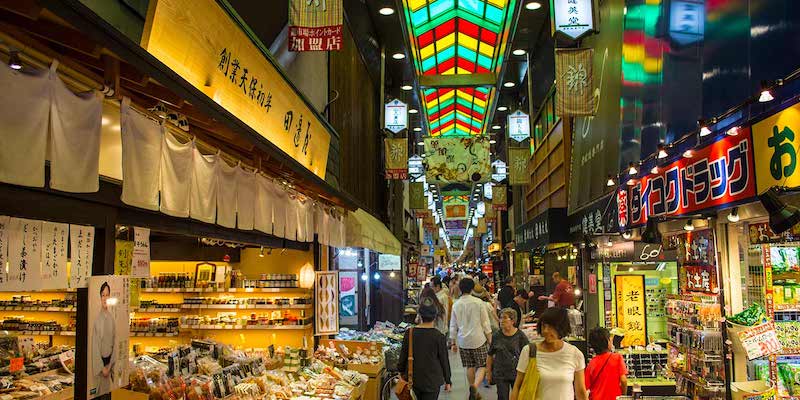 Nishiki Market is another famous Kyoto attraction for you to spend some time browsing if you're looking to take a break from the sightseeing. Treats, textiles, traditional crafts, ceramics, and more are some of the things that you can expect to find here. You can sample until you're all sampled out. Look forward to local foods like dumplings, pickles, fresh tea, fish cakes, and anything else the food stalls have to offer. You'll be in heaven until you finally pull yourself away.
19. Gio-ji Temple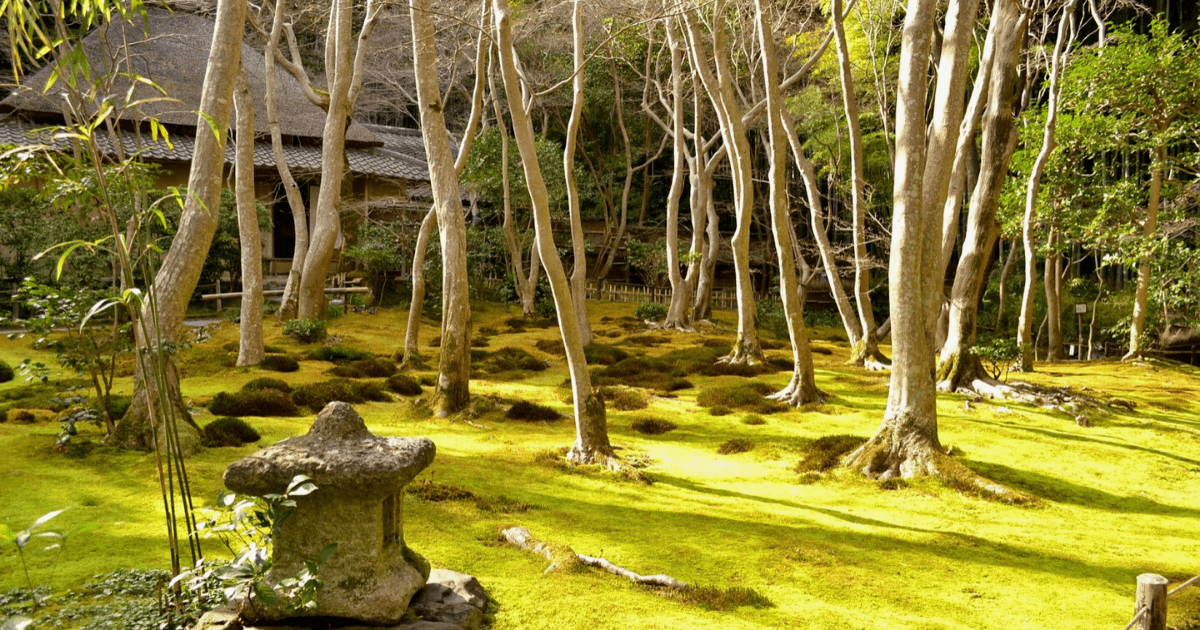 Gio-ji Temple is a small quaint temple that is located in Arashimaya. Shaded from the many trees that are grown here, the place is densely covered by moss, offering a very peaceful and zen environment. Build during the Heian period; you will be able to find the Buddha of Light within the main room of the temple. The temple is exceptionally beautiful during autumn with the colour contrast of the green moss with the autumn foliage.
20. Kyoto Handicraft Center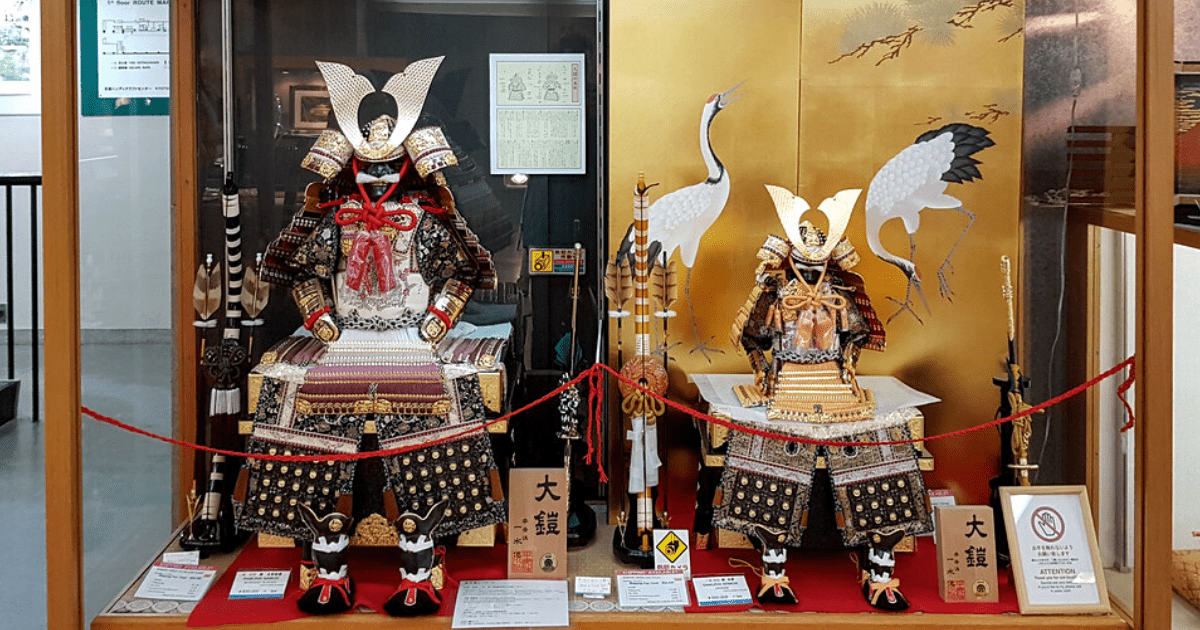 Occupying two buildings, Kyoto Handicraft Center is an excellent place to get your hands on Japanese souvenirs. The centre offers a wide range of merchandises from traditional crafts, silk goods, yukata and clay dolls, to name a few. Though the price might not be much lower compared to other places, this place provides you with a better insight and explanation for sales attendants that could speak English and Chinese language. You can also experience the art of creating Japanese handicraft here where making accessories, Clay Bell Doll Painting and incense pouch making courses are made available. The workshop can take up to 70 minutes depending on what class you signed up for.
Kyoto is rich in history and temples. If you haven't visited at least 10 temples by the time you leave, perhaps you might not have planned your trip correctly. Despite the fires that devastated this city throughout their history, Kyoto is thriving and has such a rich culture. In between your visits to temples and shrines, be sure also to check out the other attractions in Kyoto such as museums, markets, bamboo groves, bridges, and towers that also fill this city. You're sure to be busy during your trip and leave with absolutely unforgettable memories.