Top 14 Attractions in George Town (2024)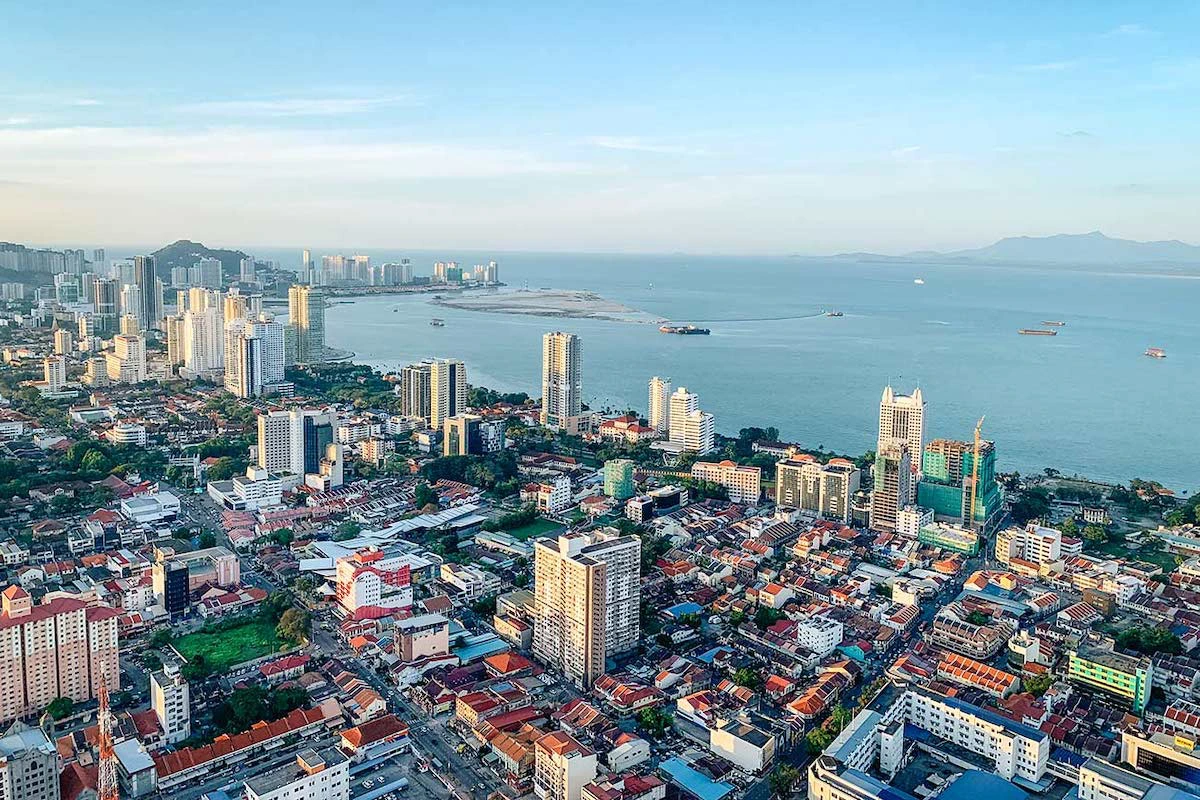 George Town is a pedestrian-friendly city with a well-planned system of roads and pathways that connect one end of Penang's capital to the other. Here, several disparate elements have been combined together to create a city that is both bright and colorful. With such an attractive city, here are some of the top attractions in George Town that you should not miss out on.
1. Cheong Fatt Tze Mansion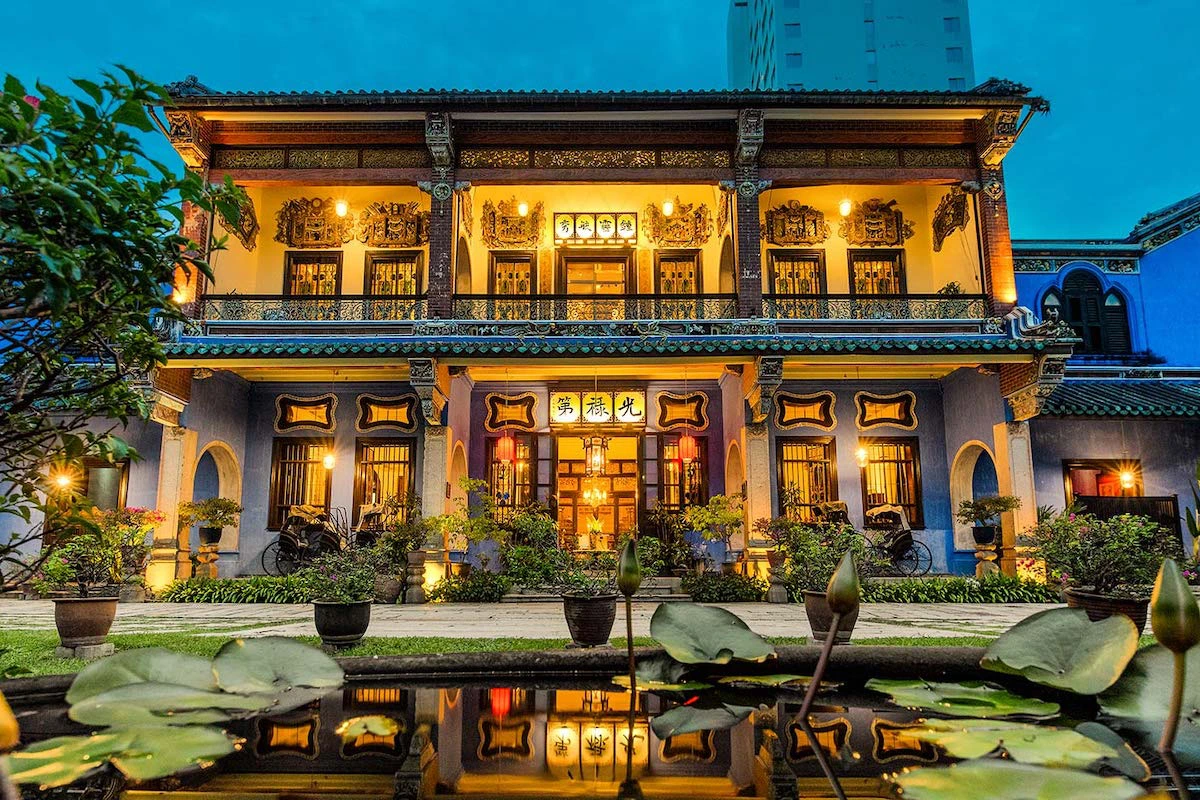 A gorgeous three-storey, traditional Hakka – Teochew structure, the Cheong Fatt Tze Mansion is a boutique hotel that is also one of the most well-known attractions in George Town. The building at 14 Leith Street was erected in the 1880s by Hakka merchant Cheong Fatt Tze, who commissioned its construction.
Cheong Fatt Tze is a self-made merchant trade with humble beginnings. He originated from China before he left for Malaya without any money. Despite that, he eventually rose to become one of the richest men in the region as he built a vast financial empire across East Asia at the end of the nineteenth century.
At the later stage of his life, he would use part of his wealth to build this mansion. Despite the fact that modern Anglo-Indian designs were fashionable at the time, he refused to construct his home the usual way and decided to build his as a Chinese courtyard house concept. Among the key features of this mansion include the 38 rooms, 5 courtyards, 7 staircases and 220 windows.
In 1989, the mansion was almost destroyed due to rapid development before it was purchased by Cheong Fatt Tze's descendants. The blue mansion was subsequently rebuilt, and today it is maintained as a private residence. It also functions as a 16-room bed-and-breakfast in connection with an ongoing restoration effort while also doubling as a museum. Visitors will have the option to take a one-hour guided tour of the mansion or stay at the boutique hotel overnight to bask in the beautiful architecture.
2. Kapitan Keling Mosque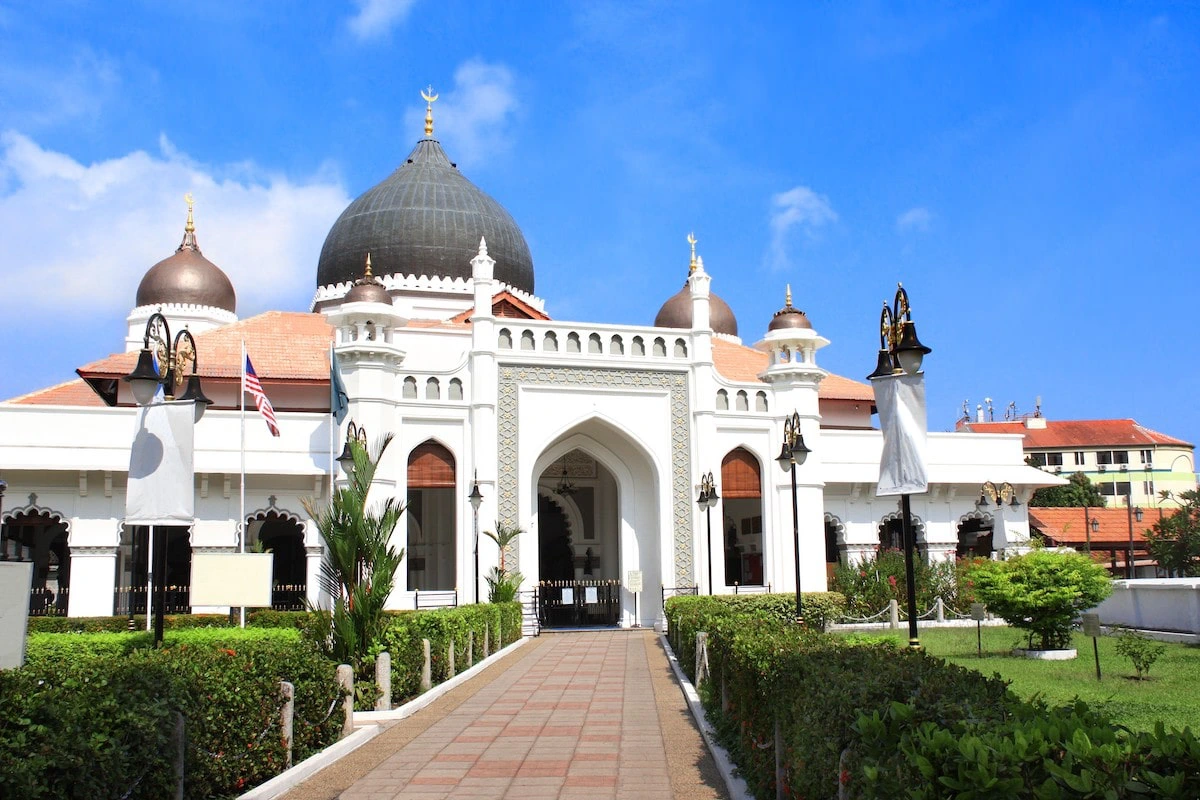 The Kapitan Keling Mosque is another one of the many significant attractions in George Town. The Indo-Moorish building, located near the junction of Lebuh Buckingham and Lebuh Pitt, was built by the East India Company soldiers.
The magnificent main mosque in George Town, which is also the largest, looks incredible at sunset. It was named after Cauder Mydin Merican, the 'kapitan' of the Keling (a prominent leader of South Indian ethnicity comparable to the Chinese community's shih tai ke). The whitewashed mosque, which has enormous golden-yellow Mughal-style domes, crescents, and stars on its dome, has a single usual Indian-Islamic minaret from which the muezzin's call to prayer may be heard.
A long corridor leads to the mosque's main prayer hall, with exquisite arches sweeping across its exterior walkway. Once you are in the mosque, you will find lofty, heavenly-white Gothic, Moorish, and Roman arches that give the already spacious prayer hall an appearance of greater depth. There is also the sparkling chandelier that hangs above for those who appreciate delicate designs.
Not only that, caligraphy panels and stained glass windows with geometric decorations and floral motifs can be seen covering the walls. The aesthetic design also extends to the floor, whereby you can find solid, polished white marble with prayer rugs.
Kapitan Keling Mosque, formerly covering 18 acres, is now limited to just eight acres as a result of government officials seizing the land for roadway development. For those who wish to visit, the mosque's management will grant permission. However, bear in mind that visitors must be properly clothed to enter this George Town attraction, for women this means long pants or skirts and shirts and long pants for the men.
3. Clan Jetties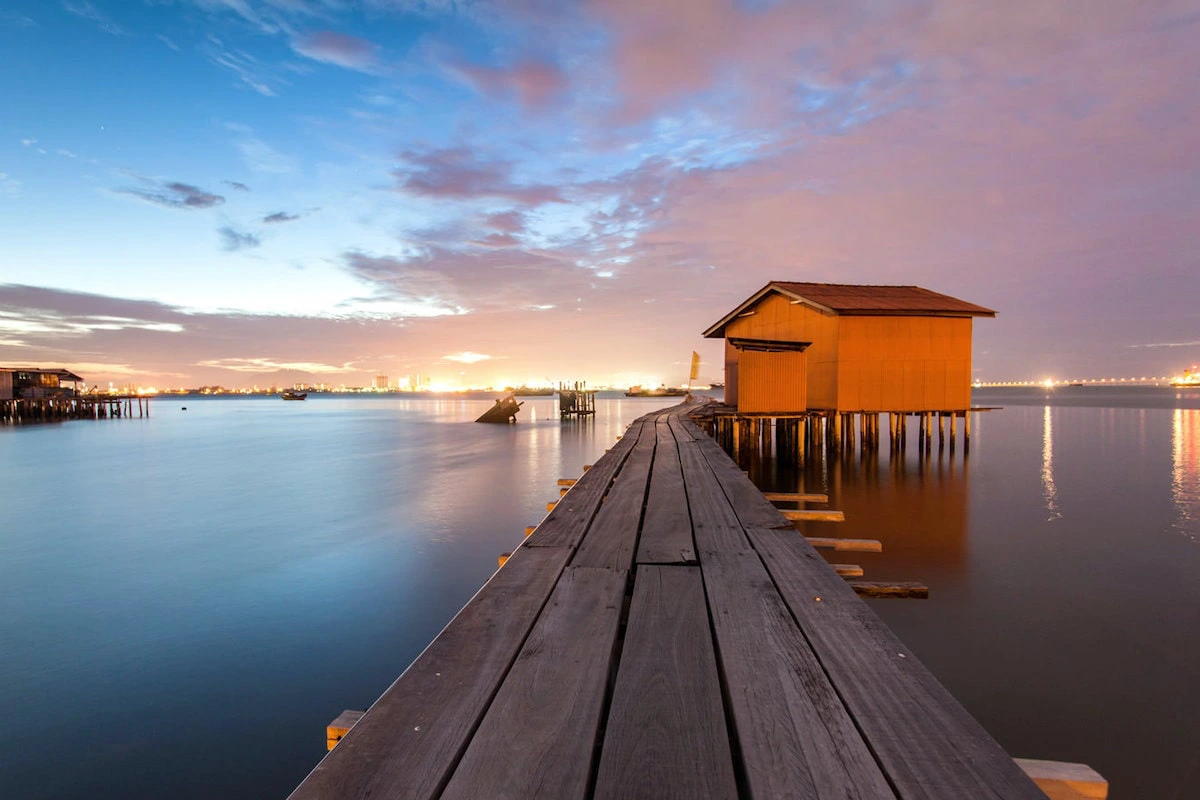 The Penang Heritage Trail comprises Clans Jetties, which are remnants of old Malay longhouses. There were originally seven jetties, but one was destroyed by fire and the remaining six are still standing. This waterfront community, which is billed as one of the last vestiges of old Chinese settlements on the island, is inhabited by structures on stilts from a variety of Chinese clans.
Several of these water settlements are over a century old and are located near Pengkalan Weld (Weld Quay), right down from Lebuh Chulia (next to the Kapitan Keling Mosque). The Chew Jetty is the most popular with stilt houses, the longest walkway, a temple, and plenty of locations for the perfect Instagram picture.
Just as a little history lesson, the site where Clan Jetties now stands was formerly a wood yard filled with planks and firewood. The waterfront with jetties was developed after the construction of the Quay in 1882. They were utilised for loading and unloading goods and mooring of sampans with settlements growing around them.
Over time, each jetty became known and dominated by a particular clan, and more dwellings were built. Because of the constant competition over access and monopoly contracts, the clans' relationships had become extremely hostile and frequently ended in violent fights and quarrels in the past.
If you stay here till sunset, you will get to take a stunning picture of the turquoise-blue sea with the orange sky as your background. One thing to take note of when you're taking pictures in the region of this George Town attraction is to be mindful of the noise you might make as people are staying here.
4. Kek Lok Si Temple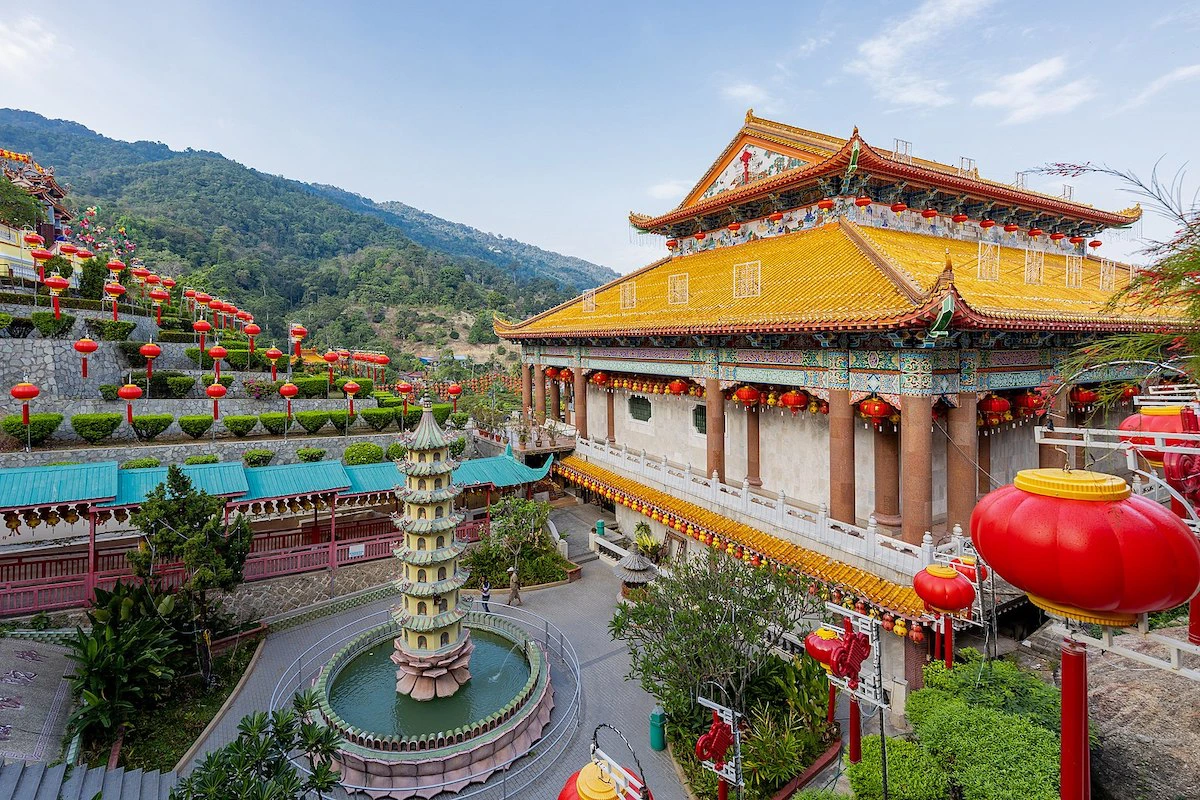 Kek Lok Si Temple, Malaysia's largest temple located on the hilltop at Air Itam (near George Town), is another one of the many attractions in George Town you should visit. This breathtaking destination comprises several monasteries, prayer buildings, temples, and meticulously-landscaped gardens that can be traced back to 1890 when Beow Lean, a devout Chinese Buddhist immigrant, built it. The construction and subsequent restoration work were completed in phases over two decades. The Penang Straits Chinese community funded the final two decades of this vast temple's 20-year extension.
The complex is separated into three main areas: the hill entrance and the turtle pond, forming part of the temple grounds. Meanwhile, temples, gardens, pagodas and four heavenly kings pavilion make up the second area. Finally, located at the hilltop is a colossal statue of Kuan Yin, the Goddess of Mercy, and other gardens and temples.
Apart from the temples and gardens, the 'Temple of Supreme Bliss' is another major attraction in this complex. It has a maze of souvenir shops and a turtle and fish pond. The turtle pond, also known as the Liberation pond, was created because the Chinese believe that turtles represent long life, strength, and endurance, and capturing and releasing a turtle is a metaphor for spiritual freedom.
5. Penang Street Art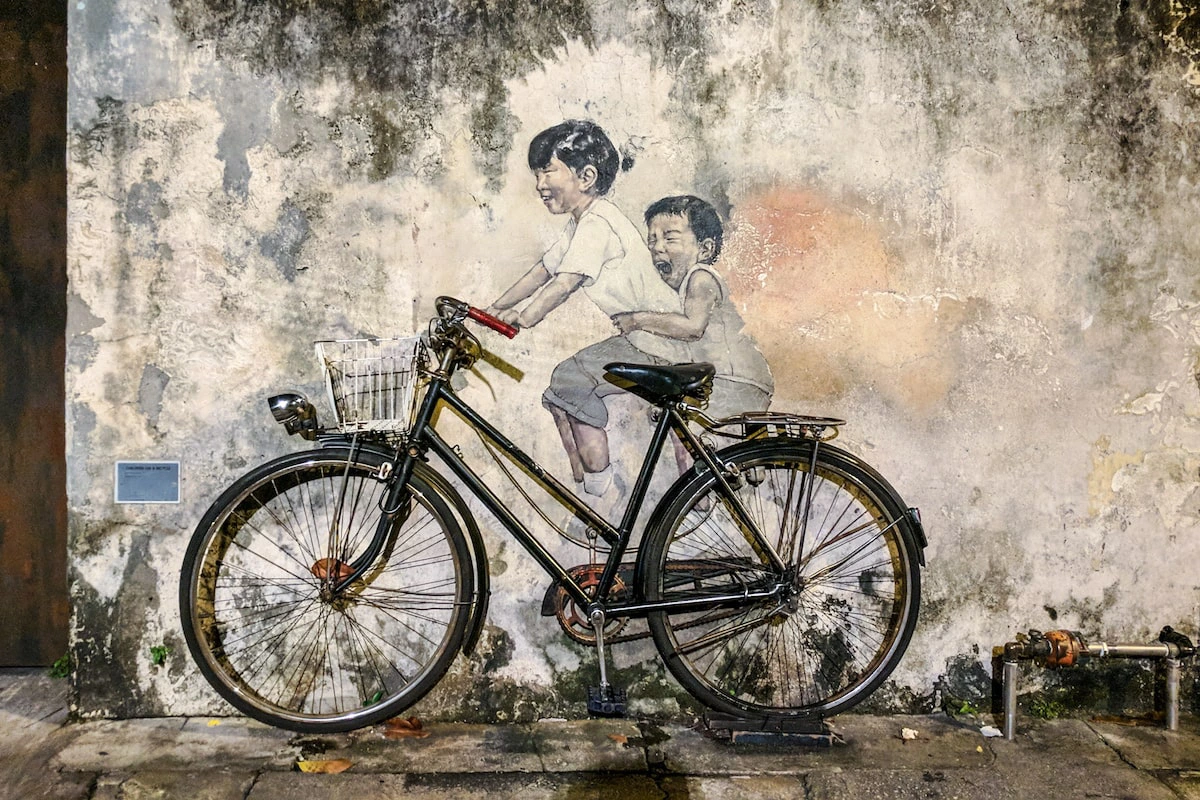 In 2012, Penang's municipal council hired London-trained Lithuanian artist Ernest Zacharevic and tasked him with revitalising some of the shophouses around the inner city. This initiative was proven to be a success as Zacharevic turned the street into one of the most popular attractions in George Town and the much-talked-about subject of conversation among locals. Among his most well-known work is the 20-foot tall 'Little Girl In Blue', a painting of a little girl in blue pyjamas with real windows on either side.
As his artwork is spread across Penang's city centre, you can plan your visit here by starting your walk from Muntri Street and finishing at Weld Quay. Alternatively, you can ride one of the trishaws just down the street from Eastern & Oriental Hotel to appreciate his work.
6. Khoo Kongsi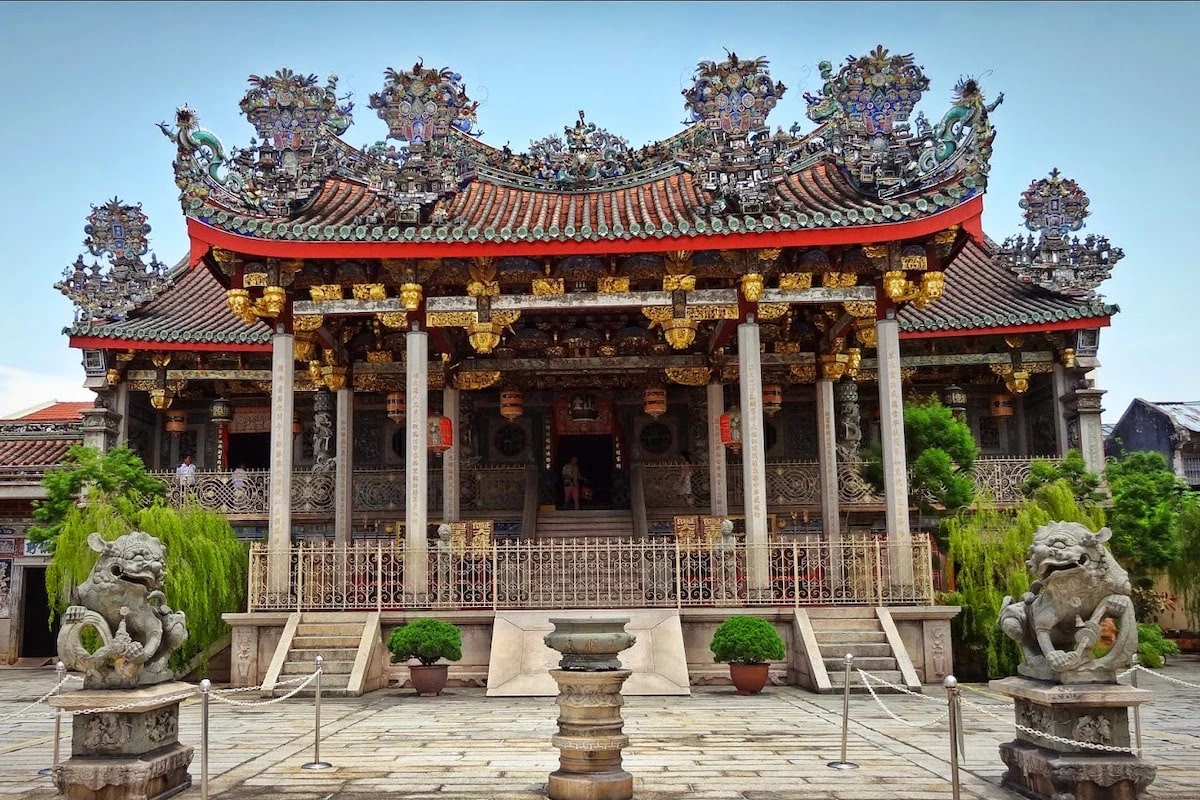 One of the largest clan houses in Penang, this building is decorated with intricate wood carvings and is heavily ornamented. Come and witness for yourself the splendour of the gold-trimmed lanterns and also the huge ancient ancestral altar.
7. Fort Cornwallis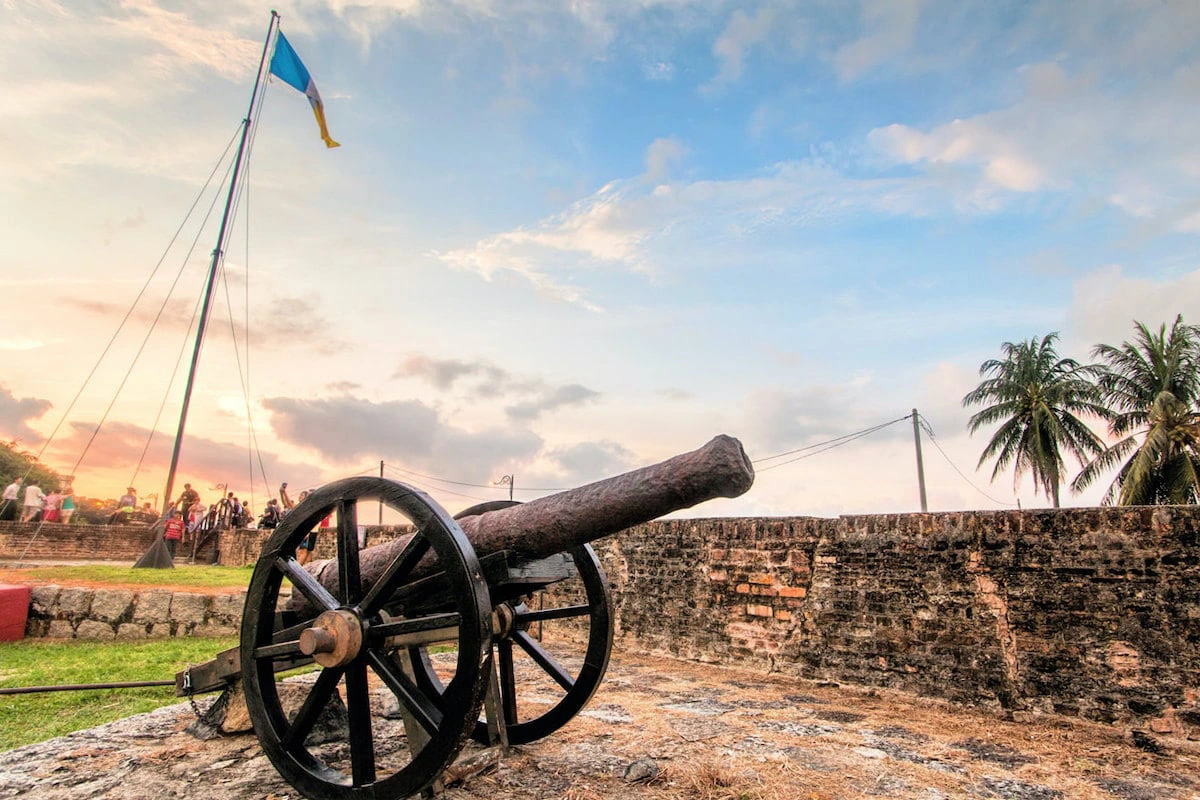 This fort is one of the oldest and largest forts in Malaysia. It was built by the British East Indian Company in the year 1810. This is one of the hottest attractions in Penang and is located in Georgetown, and many people flock here to see the remnants of the old fort and its collection of cannons.
8. Dr Sun Yat Sen Museum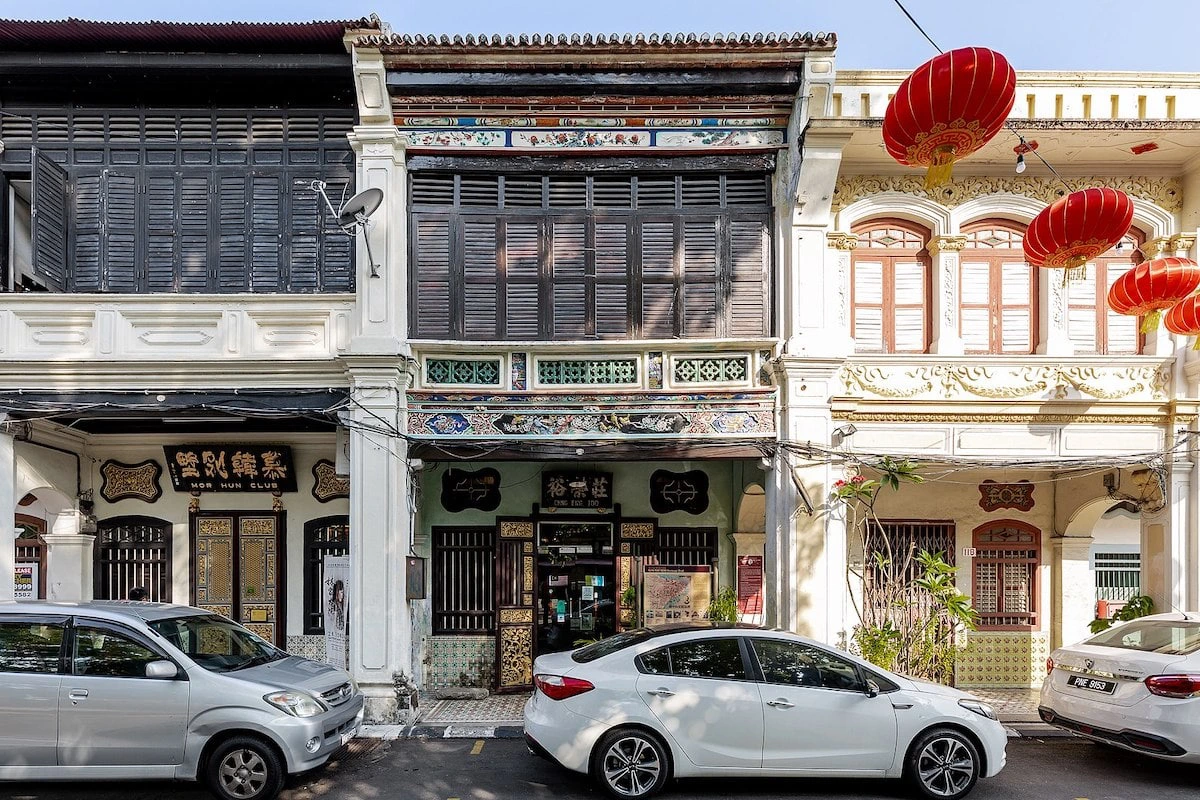 This museum is built in tribute to the Chinese nationalist, Sun Yat Sen. This townhouse that was converted to a museum will be able to tell you the story of his life and works. Not only that, you will also get the opportunity to see some of the well-maintained fixtures in his home, especially the iconic spiral stairs where Sun Yat Sen took his wedding picture.
9. Nattukottai Chettiar Temple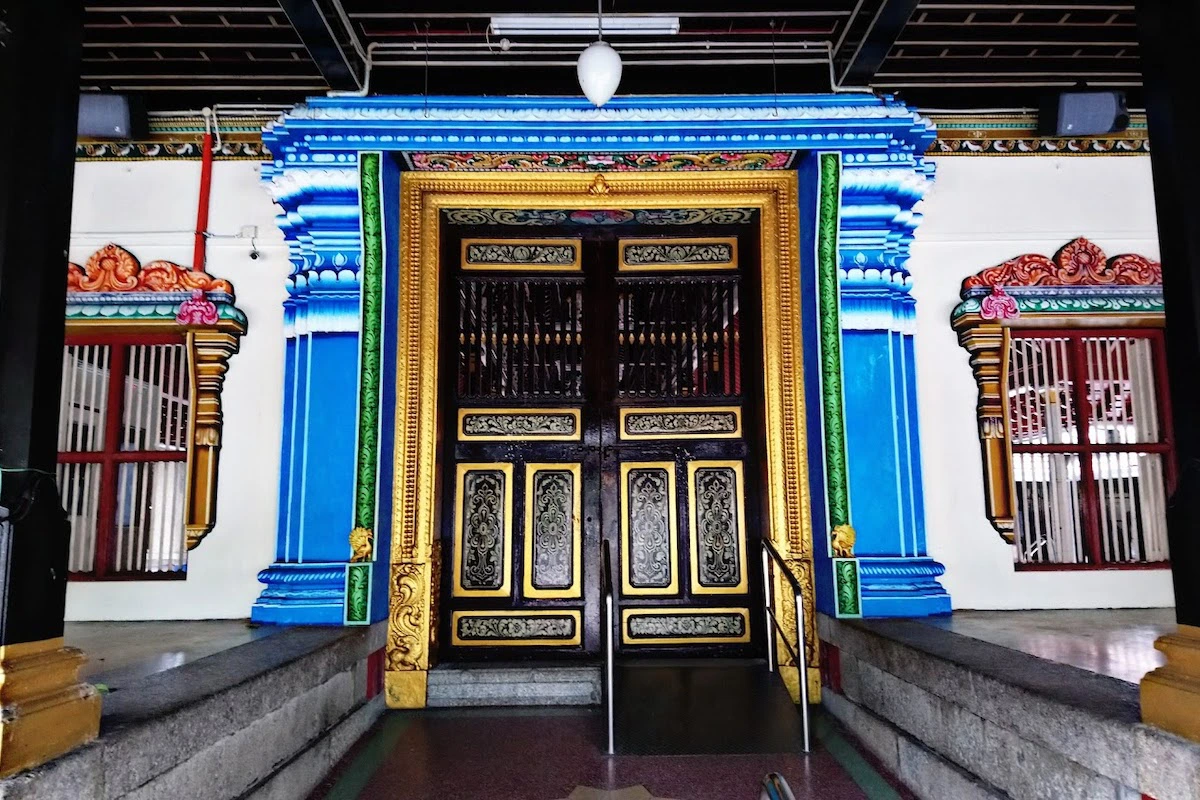 This temple is one of the most famous and oldest Indian temples in Penang. It houses beautiful paintings with really striking bold colours. Many tourists will gather here to see the paintings and the building's outstanding architecture too.
10. Pinang Peranakan Mansion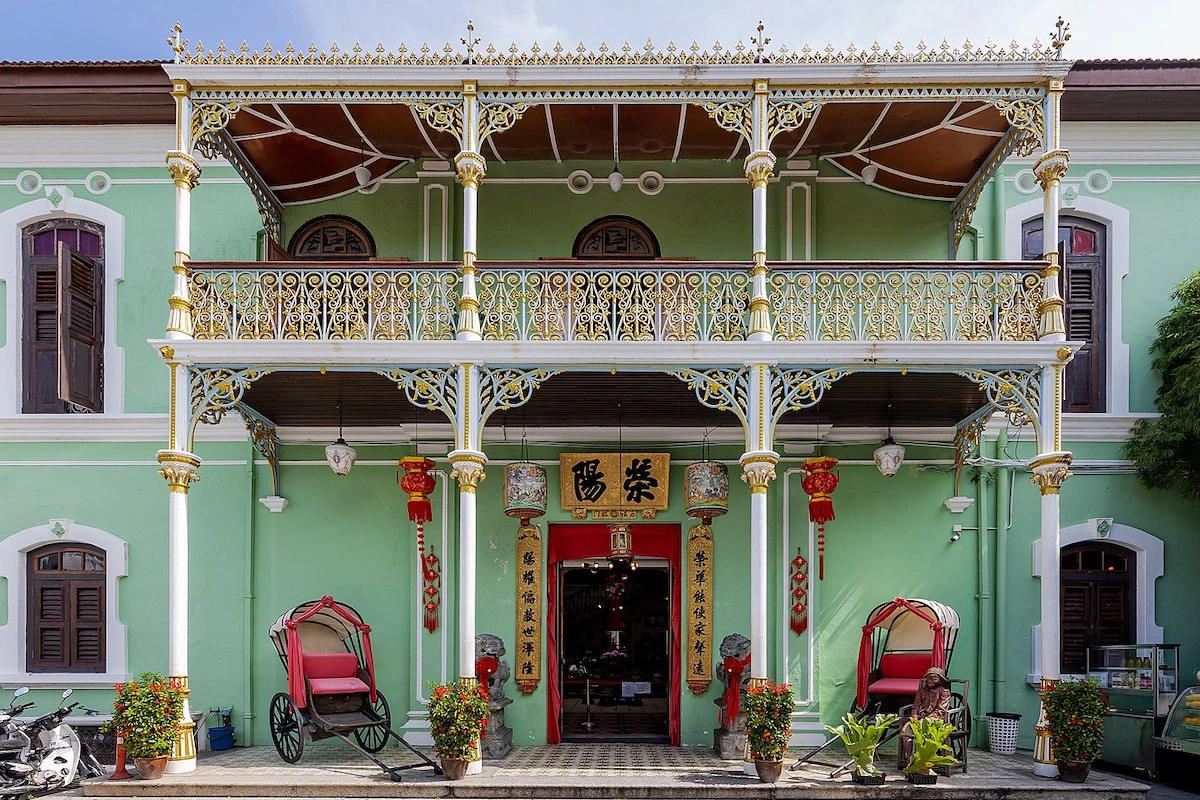 This mansion, one of the main attractions in Penang is a museum dedicated to Penang Peranakan Heritage. The exterior of the building is painted in emerald green emanating an elegant aura. This place is very interesting as it gives you a glimpse of the extravagant lifestyle of the Babas that used to live here.
11. Penang Hill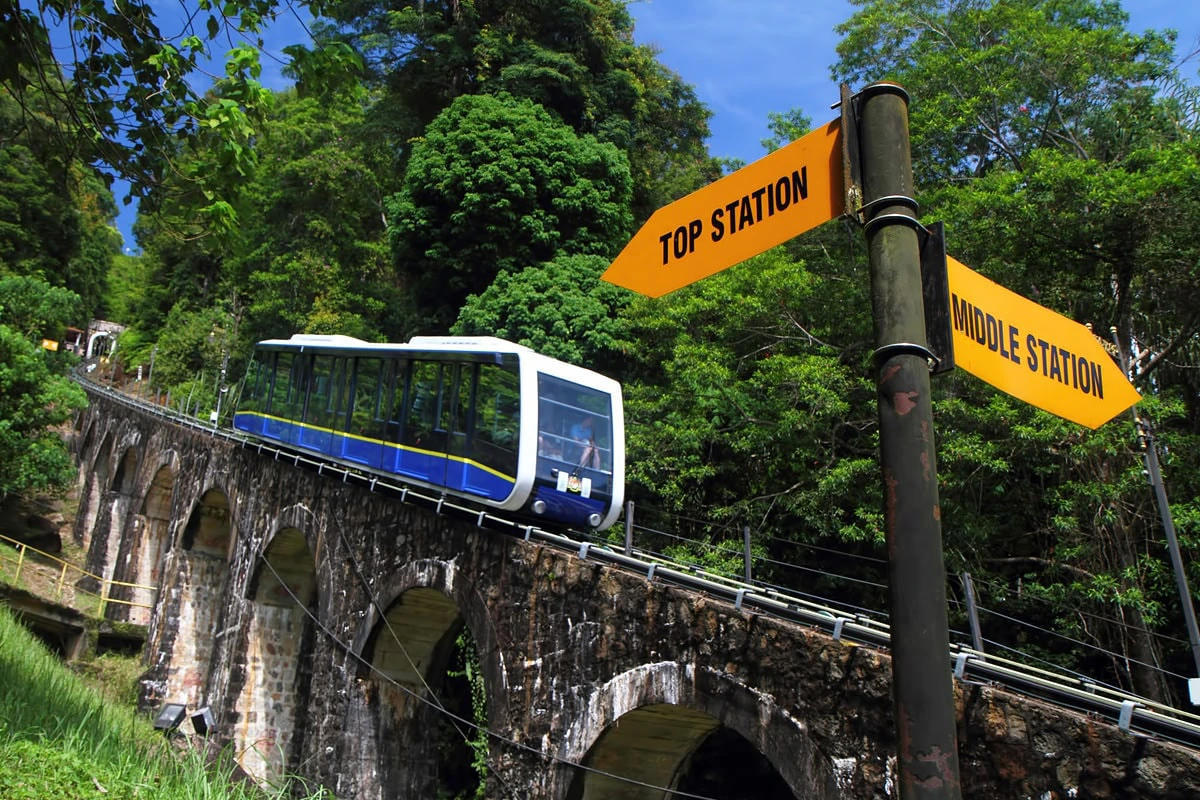 One of the oldest British hill stations in South East Asia, Penang Hill is a must-visit for a magnificent birds-eye view of the Penang island. You can reach the hilltop in less than 30 minutes by taking their tram service. There are a few peaks here, but Bukit Bendera is the one you should stop by for a spectacular view.
12. Gurney Drive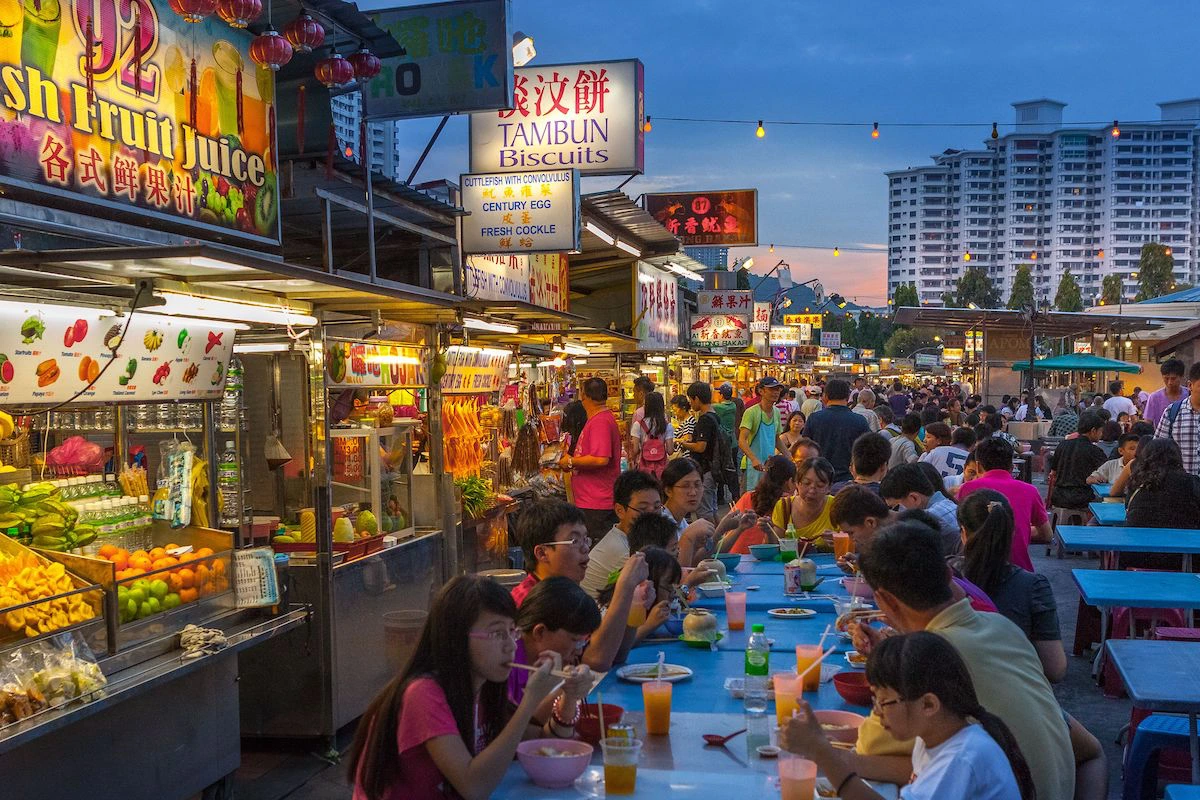 Gurney Drive is one of the most famous attractions in Penang and is also known as The New Esplanade to some. Just by the Gurney beach, you will see a stretches of hotels and malls lined up in this area, making it the IT spot in Penang. You will find a hawker street here with many stalls that are whipping up delicious local food to tantalize your taste buds.
13. City Hall Penang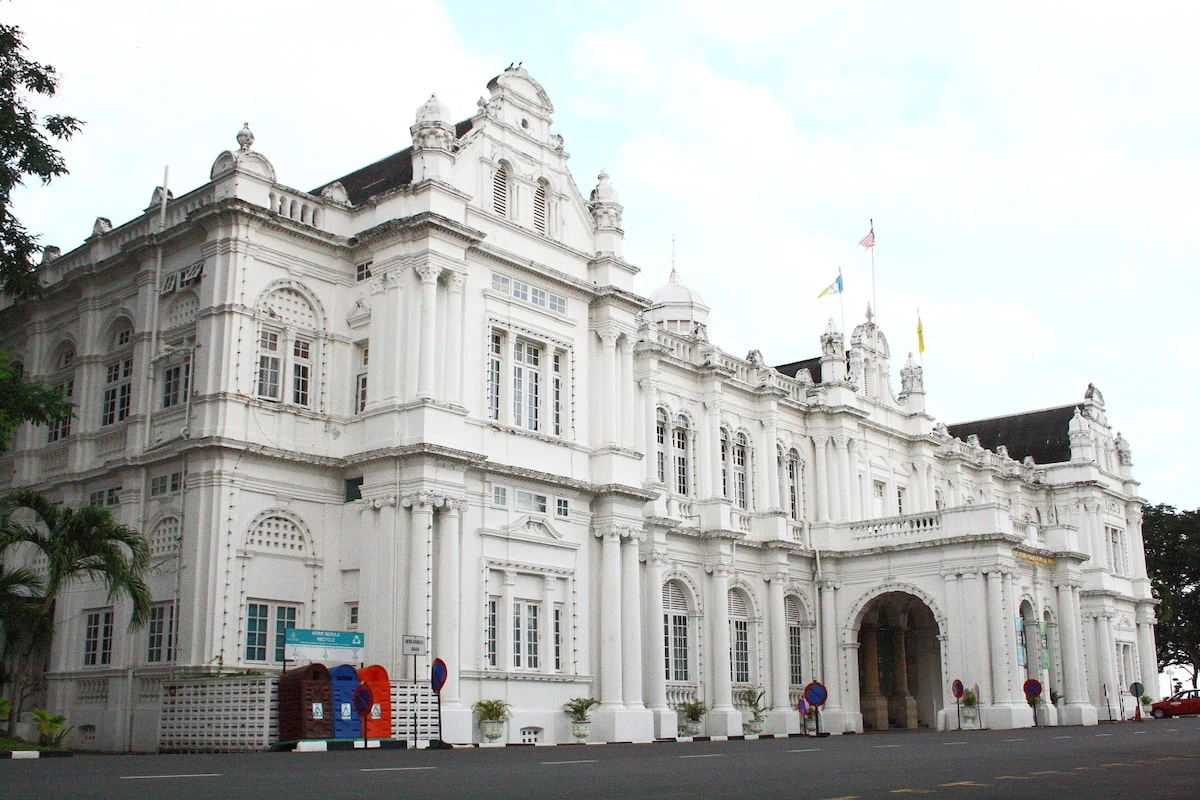 Built by the British, this colonial building served as the Penang administrative headquarters in Georgetown. Located in front of Millenium Plaza, this well-kept building is worthwhile to visit. A picture with one of the most interesting attractions in Penang as the background will have people guessing if you are travelling somewhere out of the country.
14. Penang National Park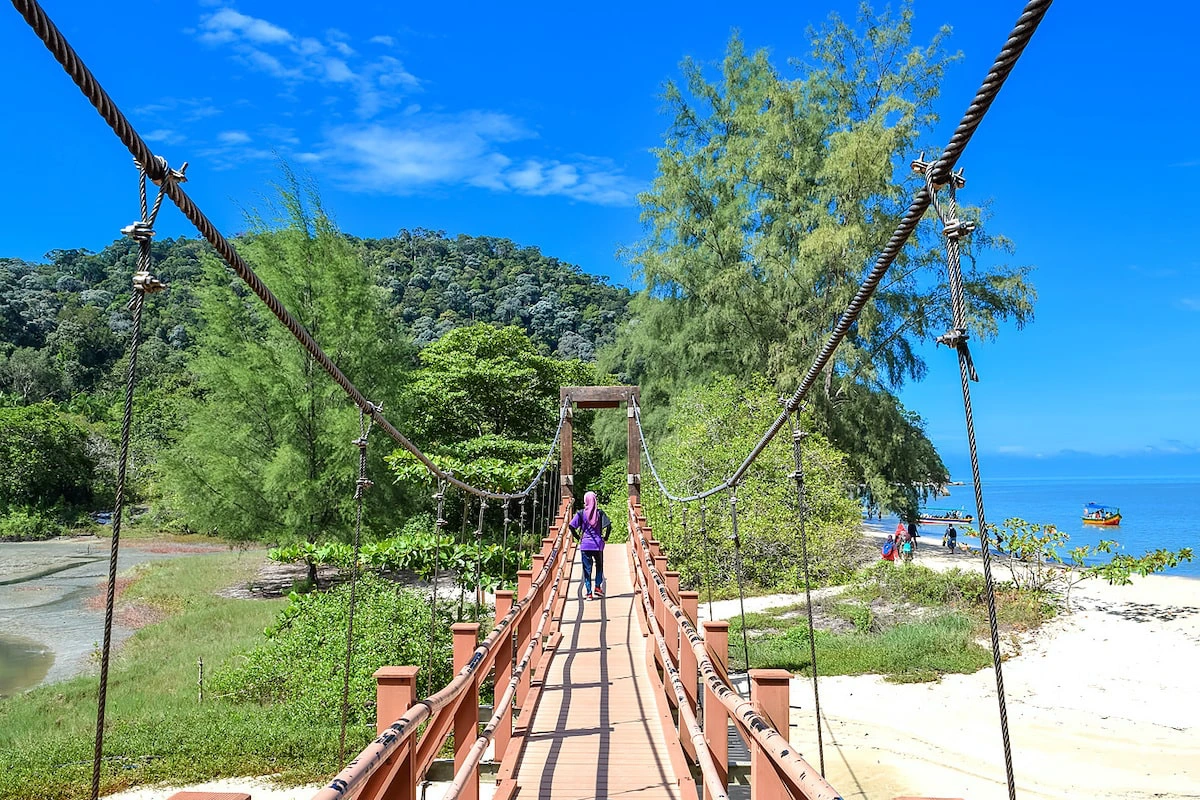 Known for its lush greeneries and uncontaminated beauty, this 1,213 hectares of land and sea is the ideal place for nature lovers. This park is a natural gem of Penang which was established to protect and preserve the animals and plants here. If you love nature and would keen to learn more about the different species of flora and fauna, you should definitely visit this place.
There's a lot of inventiveness, as well as a commitment to safeguarding this city's colonial past, which can be witnessed just about everywhere. From the indigo-blue Cheong Fatt Tze Mansion to the magnificent Kek Lok Si Temple, you'll find examples all over. The best part is that almost everything is within walking distance, hence you do not have to walk if you don't want to because you may simply hire a brightly-colored trishaw and be taken directly to one of the many attractions in George Town.