Top 35 Attractions in Selangor (2024)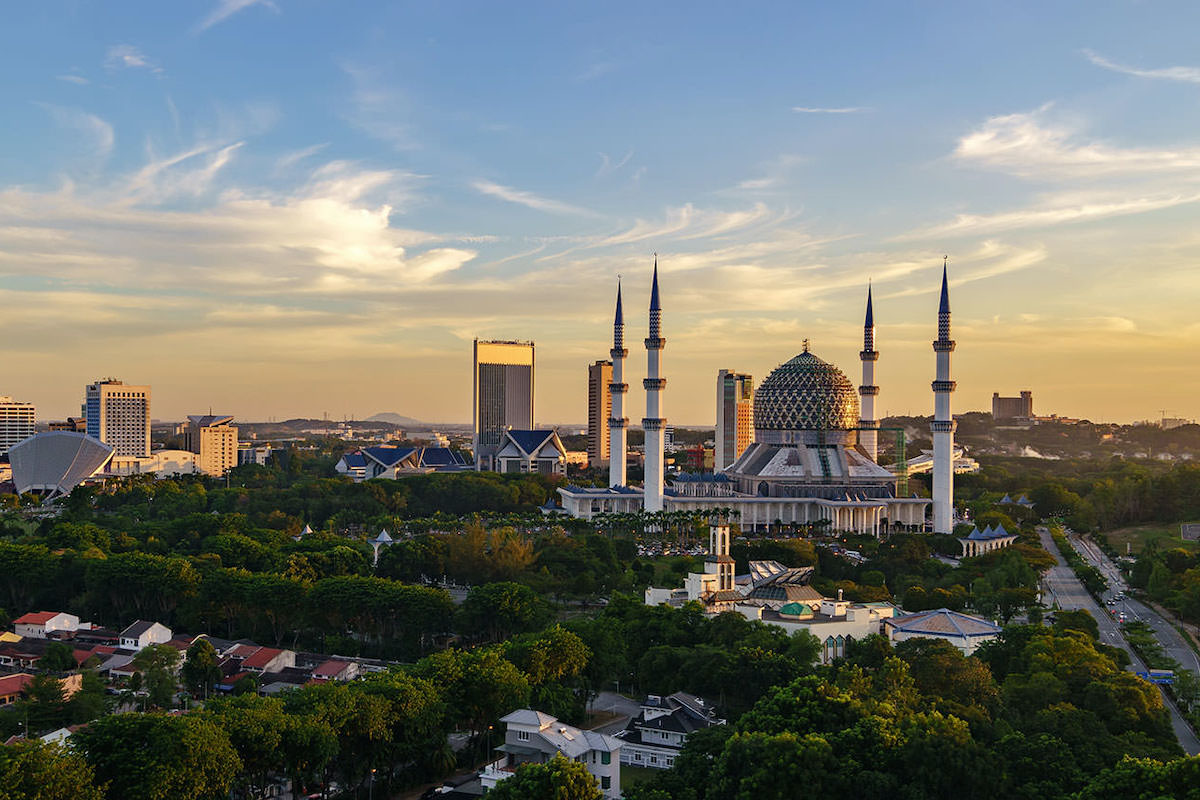 Are you ready to explore the hidden gems and vibrant attractions in Selangor? Discover everything from the awe-inspiring Batu Caves to the vast paddy fields in Sekinchan, each offering unique experiences that captivate and enchant visitors.
Ampang (#1 – #8)
Ampang, nestled on the outskirts of Kuala Lumpur, Malaysia, offers a delightful blend of urban and natural attractions. The National Zoo of Malaysia (Zoo Negara Malaysia) invites visitors to explore a diverse array of wildlife, providing a close-up look at various species in thoughtfully designed habitats. Meanwhile, the Ampang Recreational Forest (Taman Rimba Ampang) offers a lush escape with opportunities for picnicking, swimming, and trekking amidst serene waterfalls and vibrant greenery, making Ampang a diverse and enchanting destination.
Banting (#9 – #15)
Banting, a tranquil town in Selangor, Malaysia, unveils a blend of adventurous and serene attractions. The Tadom Hill Resorts stands out as a haven for relaxation and adventure, offering bamboo-inspired accommodations and a plethora of activities, from bamboo rafting to archery. In contrast, Jugra Hill, steeped in history and natural splendour, beckons with its paragliding experiences and panoramic views. With its adventurous and tranquil spots, Banting ensures a thrilling and relaxing visit.
Batu Caves
16. Batu Caves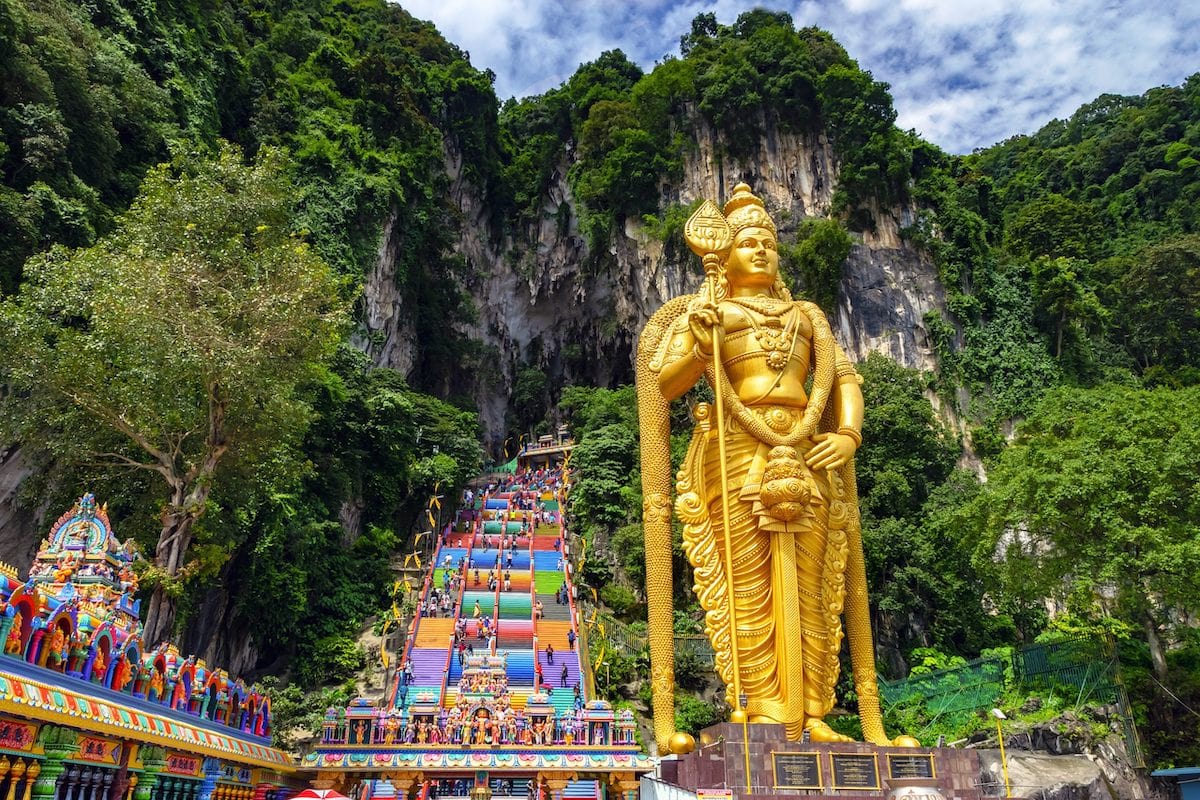 Batu Caves is undoubtedly one of the attractions in Selangor that you must visit. Hailed as one of the top tourist spots in Selangor, Batu Caves is a 100 years old Hindu temple situated in the caves on top of a limestone hill. To reach the top, one must climb up the 272 rainbow-coloured steps. Though it might not be an easy feat, the view and the temple in the caves will be a sight to behold.
17. Selangor State Park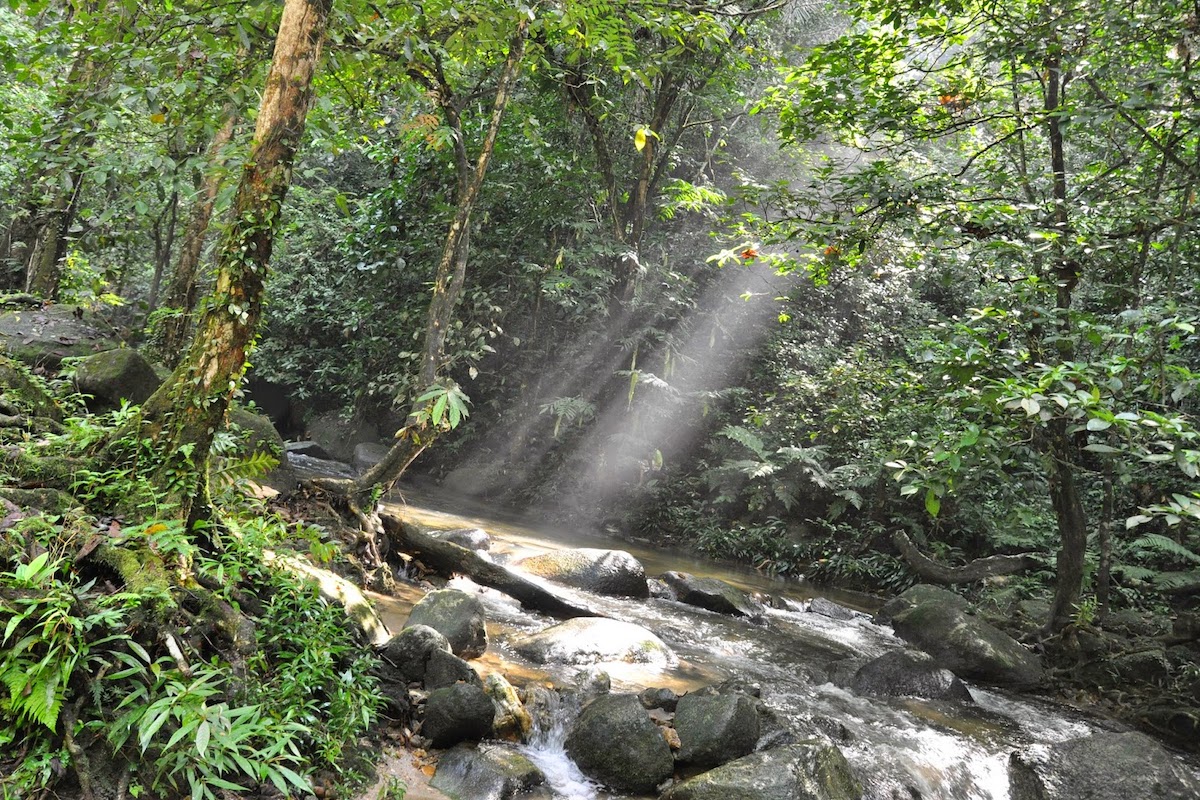 Selangor State Park is the second largest park in Peninsular Malaysia, with the size of over 914.41 square kilometres. Apart from being an ecotourism space, many people will visit this place for a hiking adventure. During your hike, immerse in the surroundings and be overwhelmed by the beauty of Mother Nature. However, you are advised to wear appropriate shoes so as not to injure yourself during the climb in this Selangor attraction.
Bukit Rotan
18. Sri Shakti Devasthanam Temple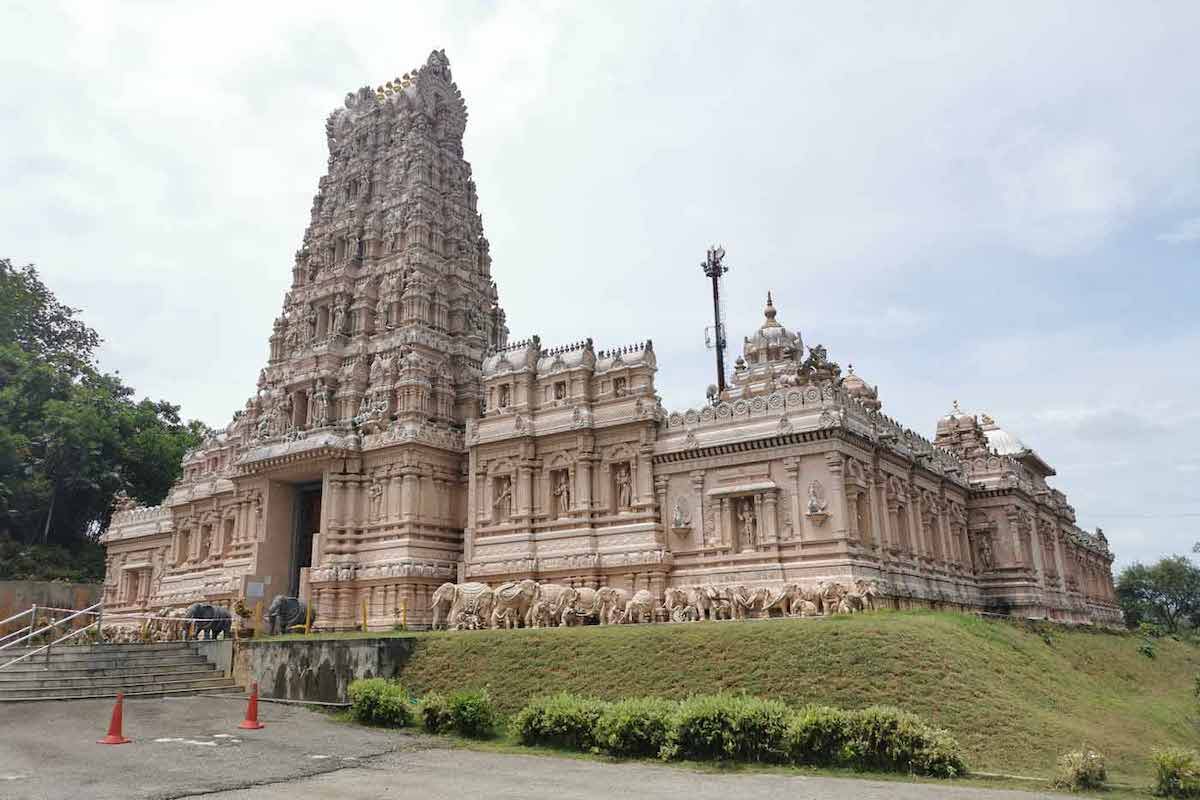 Situated on Rotan Hill, this temple that stands majestically is the symbol of perfect Hindu temple architecture. With its intricate interior and exterior designs, it is no wonder why many Hindu devotees will visit this Selangor attraction to offer their prayers to the Gods. As you walk around the temple ground, you will also catch a glimpse of God's animal companions beautifully crafted in the walls.
Hulu Langat
19. Sungai Congkak Recreational Forest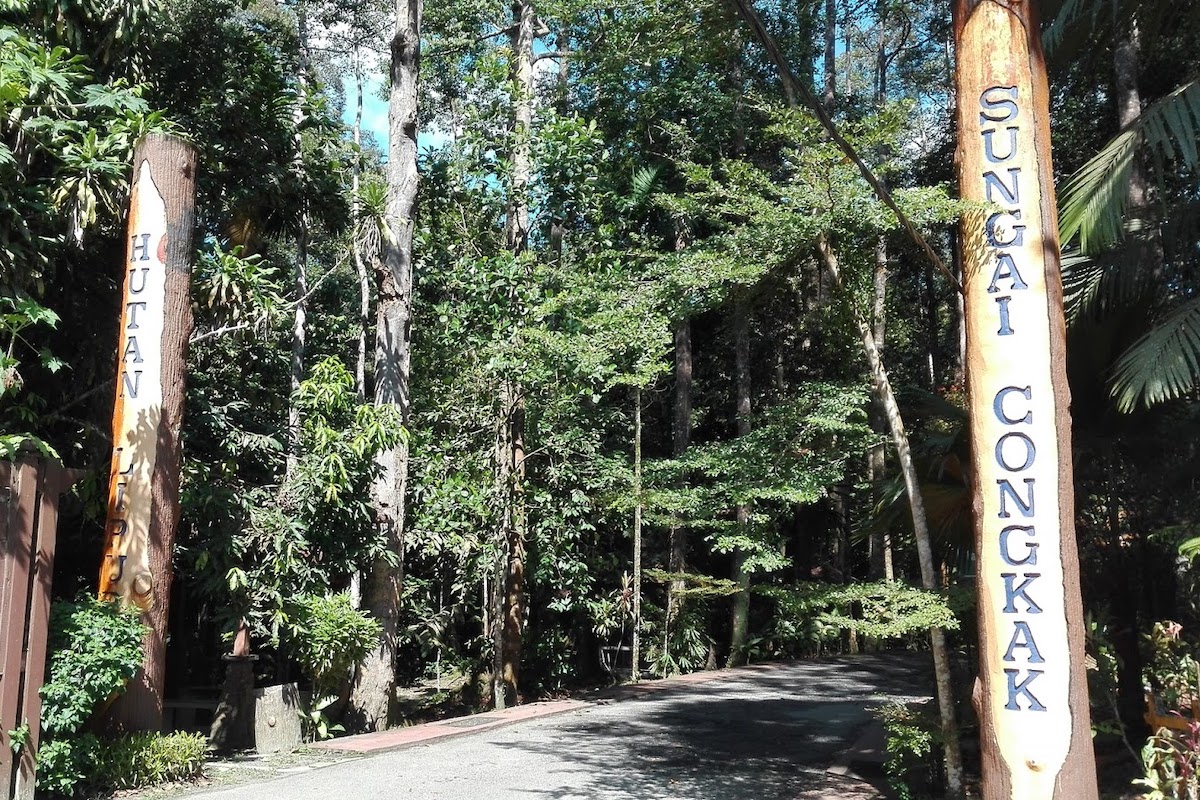 This recreational park has six zones and is a favourite camping site among the locals. With the beautiful landscape surrounding this place, it is not hard to understand why. There are tons of activities you can do here, and the site is also equipped with camping and barbeque facilities with a small fee. If you don't fancy staying in a tent, you can opt to stay in a chalet that is available here instead.
20. Sungai Serai Hot Spring (Kolam Air Panas Sungai Serai)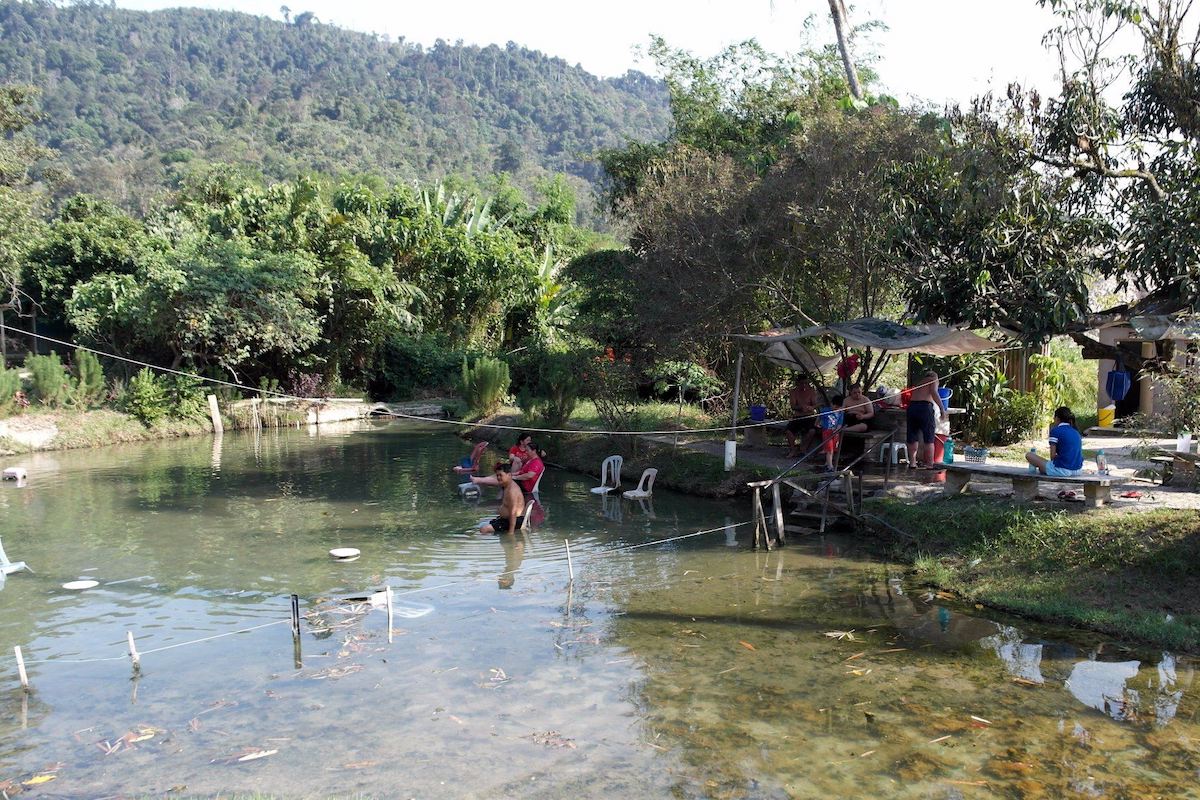 Located in Hulu Langat, this is a natural hot spring pool that is frequented by local and visiting tourists. It is not a big pool but it is a good enough place for you to dip and enjoy the goodness of this mineral-infused water that is good for your skin. It is not advised to visit at night as there are not many lights in this area.
Kuala Khubu Bharu
21. Kuala Kubu Bharu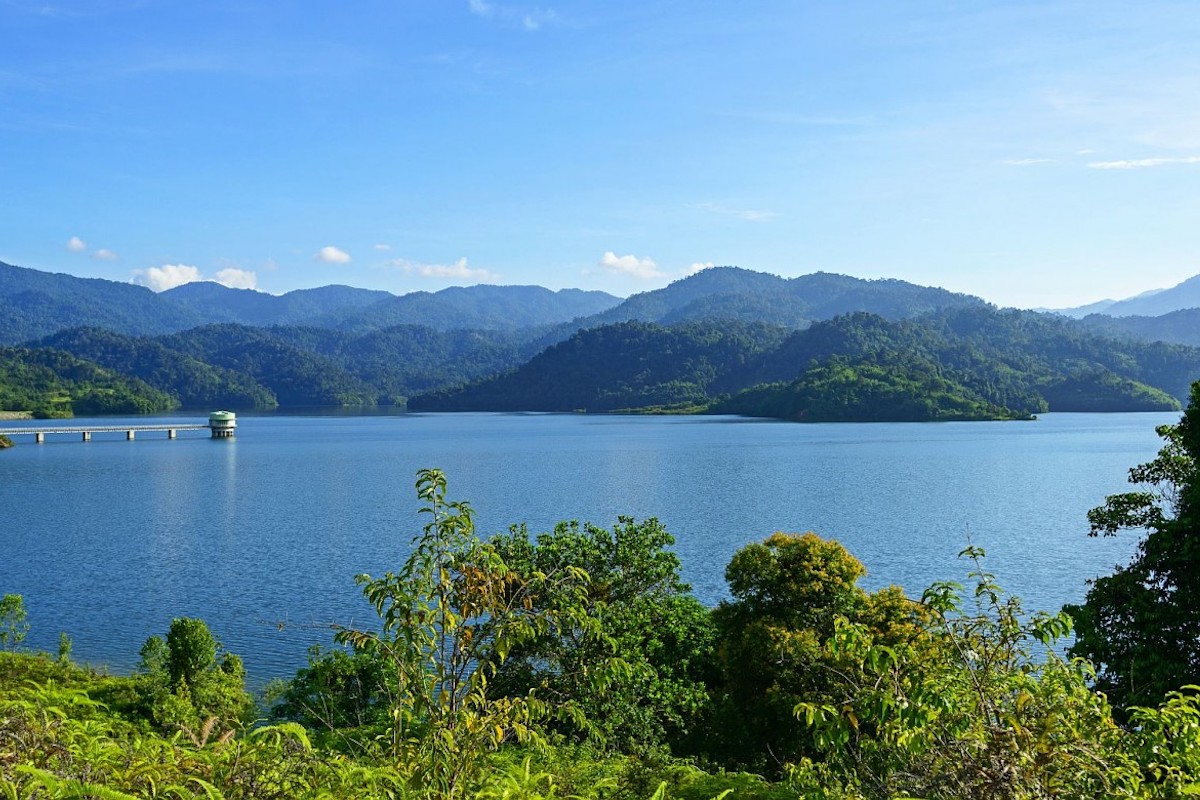 Located an hour's drive away from the city, Kuala Kubu Bharu is the perfect scenic getaway from the concrete jungle. Though this town might be small, there is so much you can do here. If you are up for an exhilarating outdoor adventure, you should try out river crossing.
You will start the journey by foot as you trek through the jungle and cross not only one but six rivers. Don't worry as there are safety ropes to take you across from one side to the other. You will end the journey with a magnificent view of waterfalls.
22. Selangor River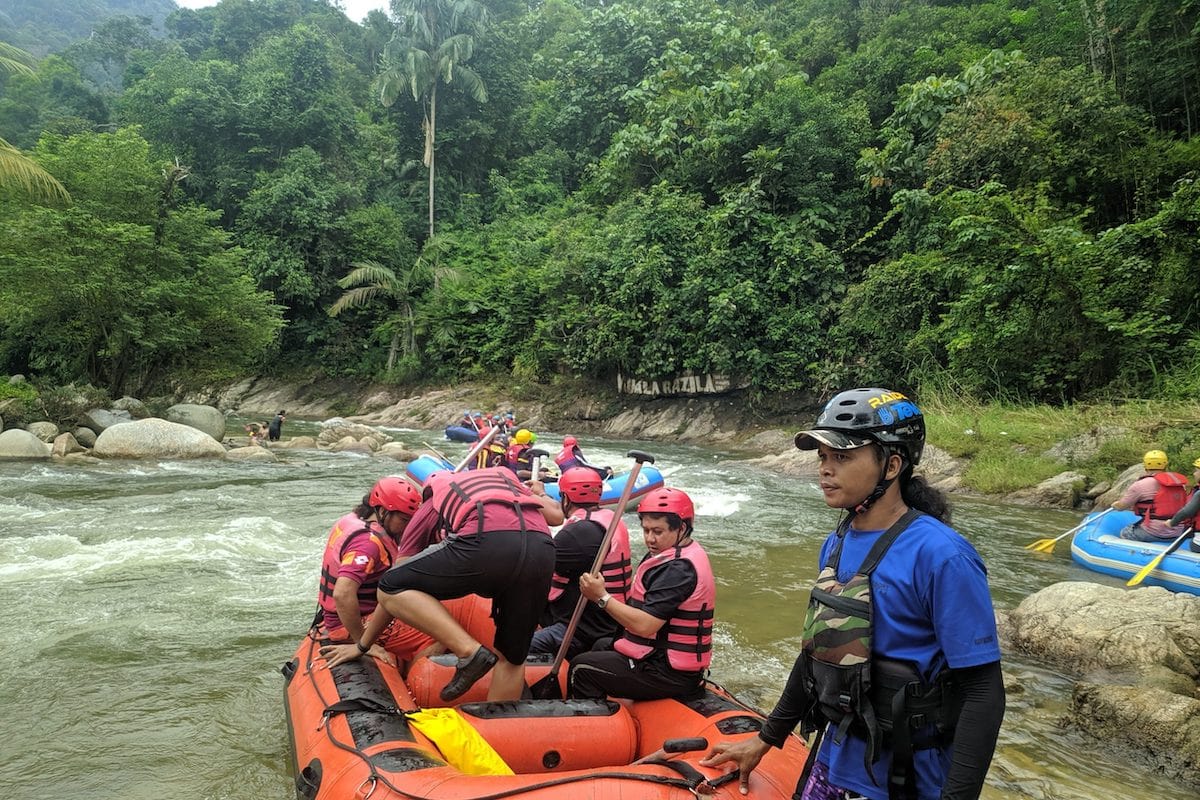 Selangor River is one of the most well-known rivers in Selangor. With it flowing from Kuala Kubu Bahru to Kuala Selangor, this is the perfect spot for white water rafting. Depending on your group size, the entire experience will take from three to four hours. If you have not tried water rafting before, this is the perfect place to start as the rapids are not too strong while still giving you an exhilarating time.
23. Chiling Falls (Air Terjun Chiling)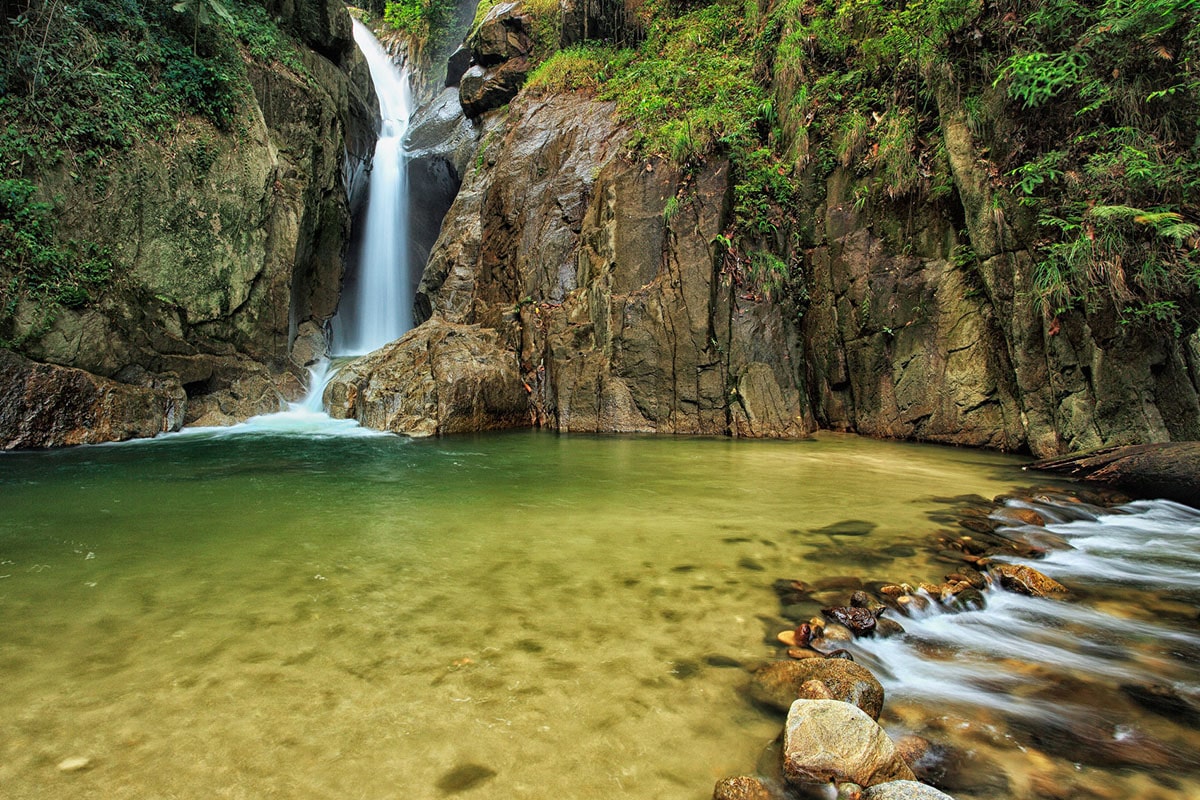 Till this day, many people still visit Chiling Falls as a wonderful day activity. You will be able to see the grand cascading waterfall here after a short trek along the Chiling River. While you are here, you can also visit the Mahseer fish sanctuary that is managed by the Selangor State Fisheries Department.
Klang
24. Klang Kwan Imm Temple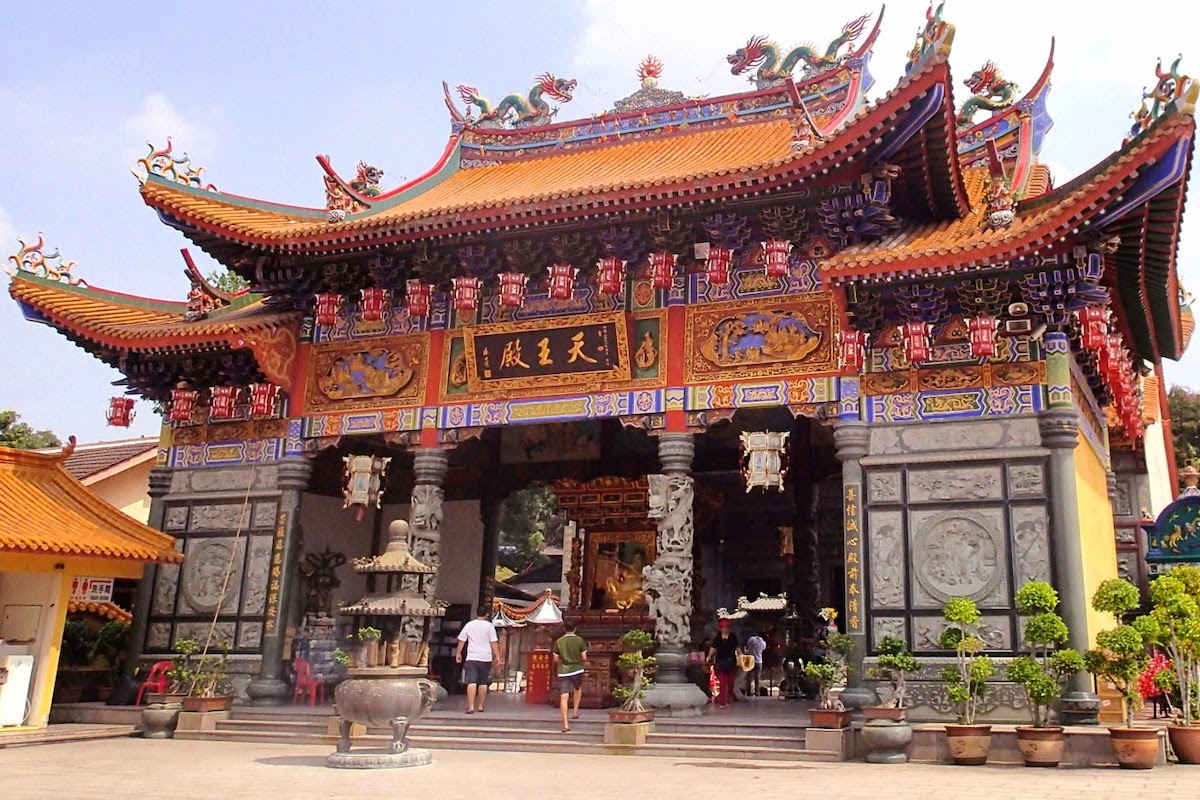 Klang Kwan Imm Temple is one of the oldest temples in Klang and a peaceful and serene place for devotees to pray. This Selangor attraction has a big garden in its vicinity and a koi pond as well. While strolling around the garden, you will also be able to see a massive statue of the Goddess Kuan Yin.
Kuala Selangor
25. Sekinchan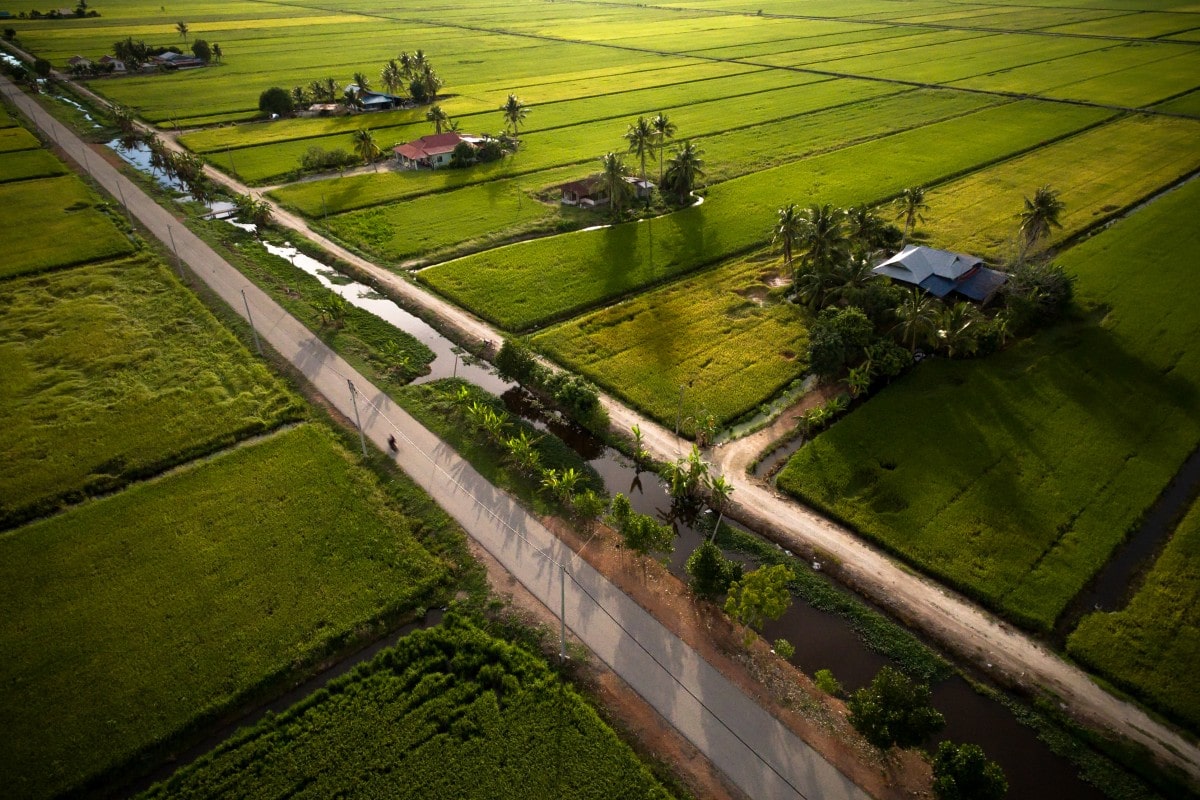 Sekinchan, a small town located 100km from the city centre is an ideal place for a laidback and calm weekend getaway. Though this town might be small but it is mighty as it is the largest producer of rice in Malaysia. You will see that the town is painted green as there are many paddy fields surrounding this area.
And located in the heart of Sekinchan, you will find a Wishing Tree. You will see thousands of red ribbons adorning this tree which represent people's wishes. If you have a wish you want to come true, you may get your red ribbon here by simply donating at a nearby temple.
26. Sky Mirror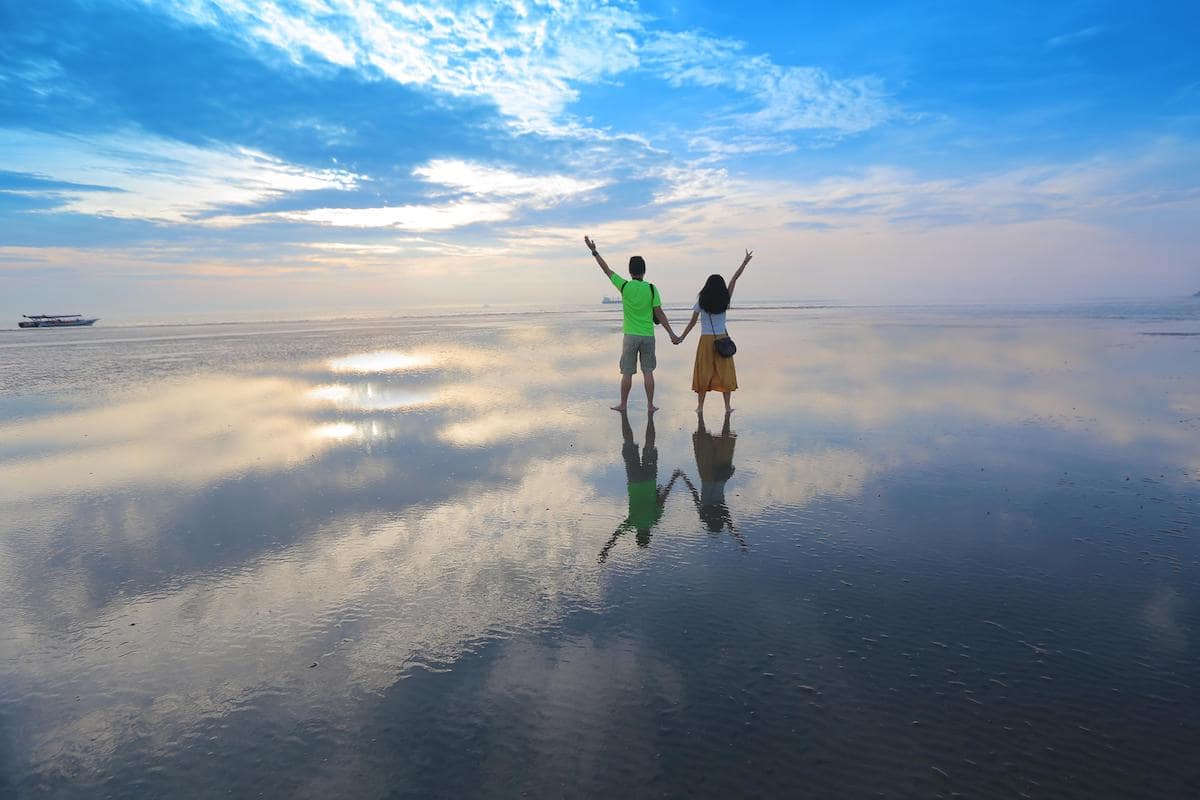 Instagrammers rejoice! As one of the latest Instagram hot spots, Sky Mirror is a phenomenon that reflects the sky at the beach ground, best for taking beautiful pictures. But before you head to this place, you need to bear in mind that this only happens two times a month during the full moon and new moon period.
You can only take the infamous picture from mid to late morning when the seawater recedes, creating a sandbank with shallow water of a few inches. Gather your friends and go early, as there will be many people queuing up to take this iconic picture.
27. Bukit Melawati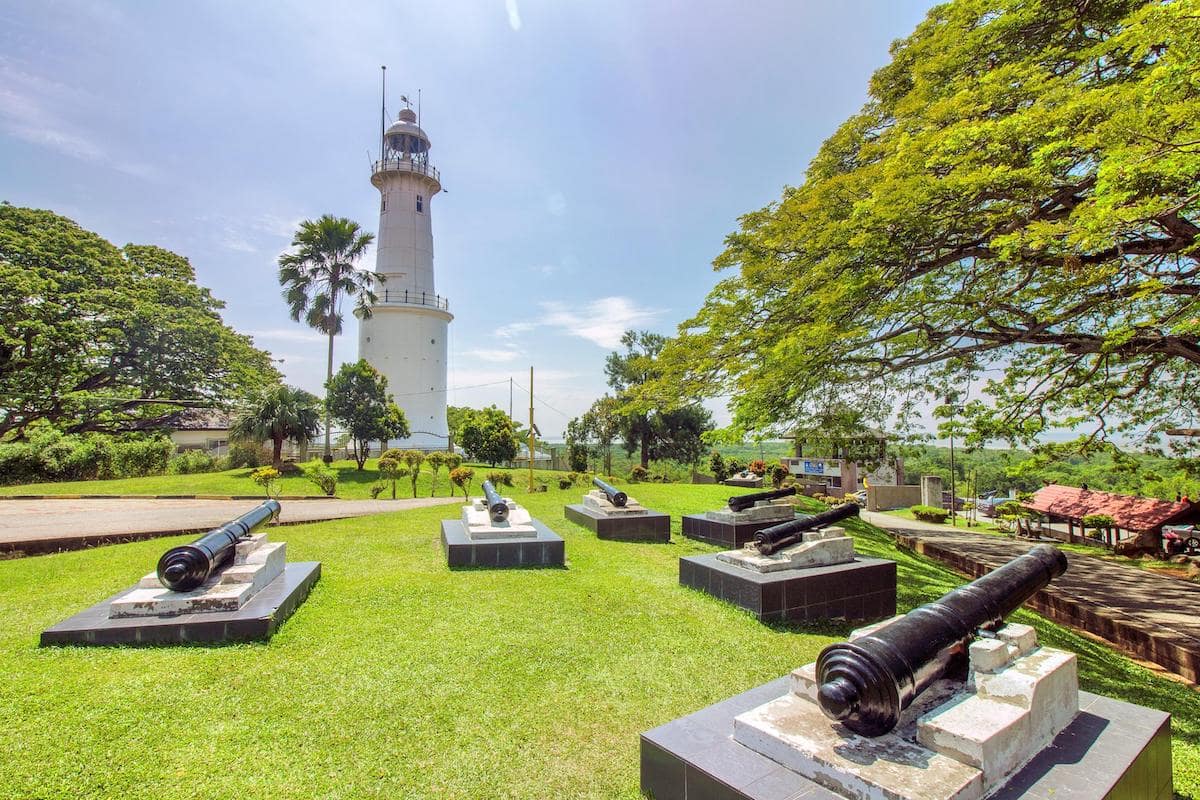 Another one of the many attractions in Selangor is Bukit Melawati, also known as Monkey Hill. This is a perfect place for families to have fun, learn about the historical buildings here and also the opportunity to indulge in some really delicious seafood. As you traverse up this hill, you will be able to see the remains of old cannons all around the hill which has been here since the 18th century.
28. Kampung Kuantan Fireflies Park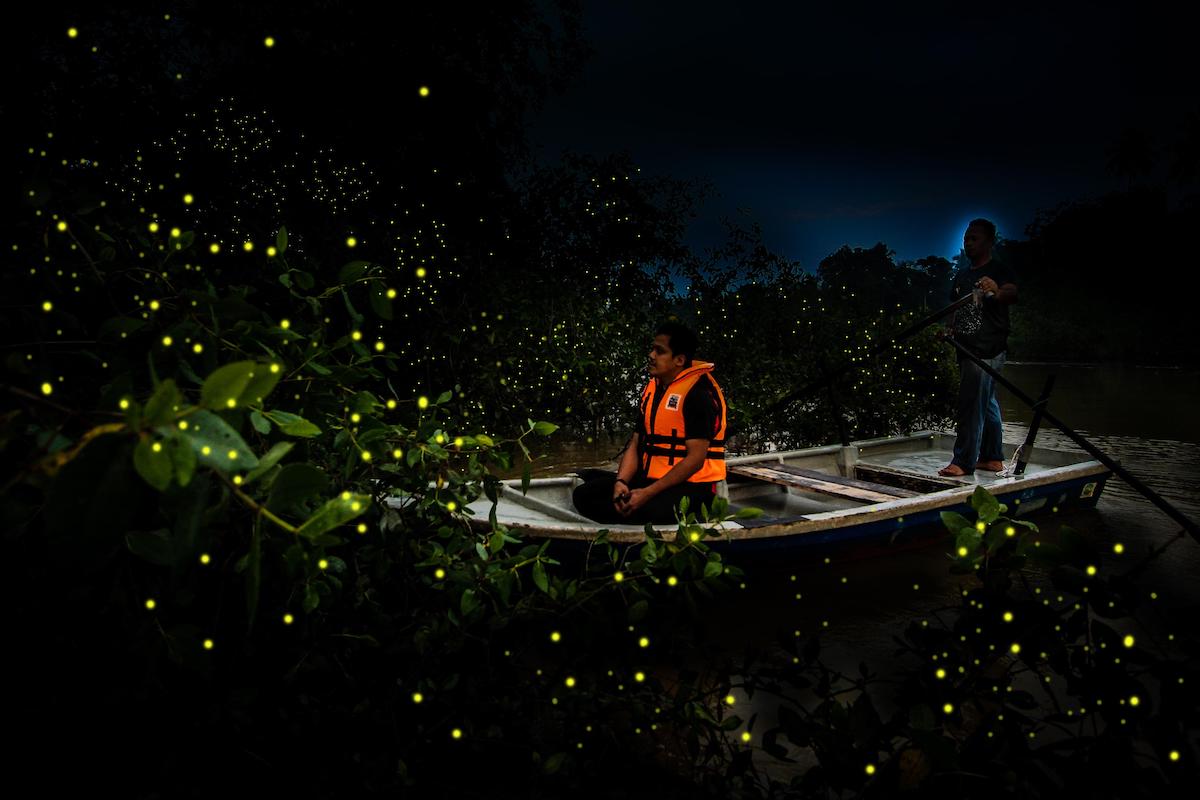 While you are visiting Kuala Selangor, why not join the night tour to see these beautiful twinkling lights which can be seen at the firefly park. There is something magical about this light but sadly, there are not many places left in Malaysia that you can see these mating light shows. To see these creatures, you will be led through the stream in a boat; a distance away from the ticketing counter.
Petaling Jaya
29. Farm in the City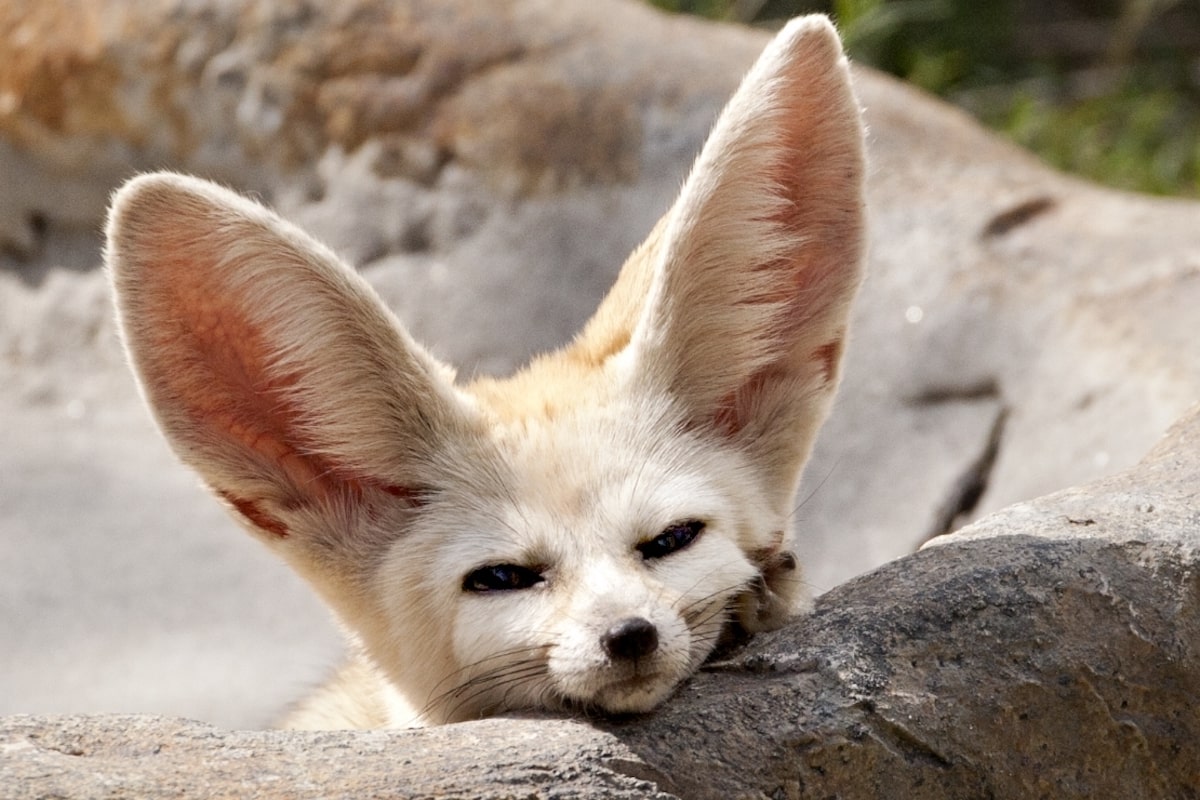 Farm in the City is the first farm of its kind in Malaysia. Not only does it operates as a petting zoo but it is also a conservation park in the city. The farm design was influenced by a Malaysian village setting and houses over 100 species with some exotic species such as mandarin ducks, alpacas, fennec fox and more in this seven acres zoo. You can also try your luck in 'longkang fishing' or better known as drain fishing, which is a popular Malaysian activity of the past.
Rawang
30. Selangor Fruit Valley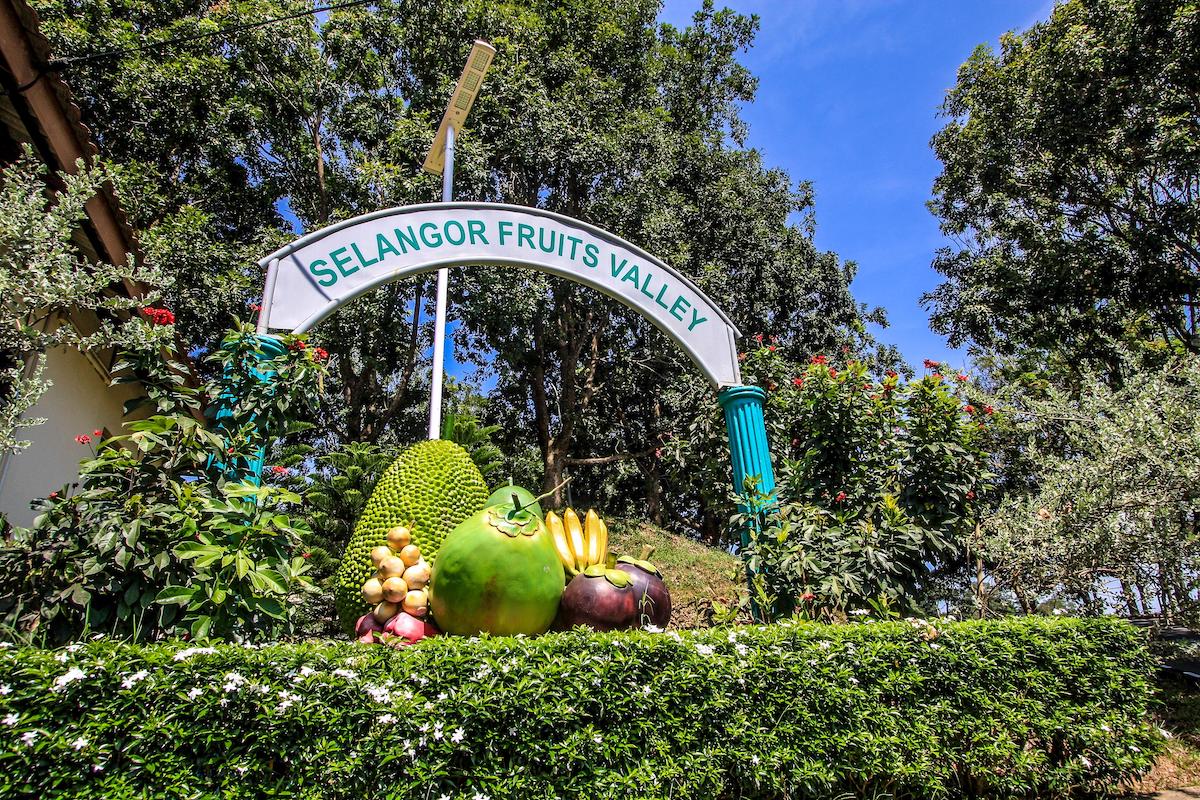 If you love fruits, you should visit the Selangor Fruit Valley. Though there are other 'fruit-related' attractions in Selangor, what makes this place stand out is its sheer size of 646 hectares.
Over here, you will get to indulge yourself with a variety of tropical fruits such as starfruit, guava, papaya, durians and many more; depending on what is in season. You will also get to learn and distinguish the many different trees, herbs, and vegetables that are planted here.
Sepang
31. Mitsui Outlet Park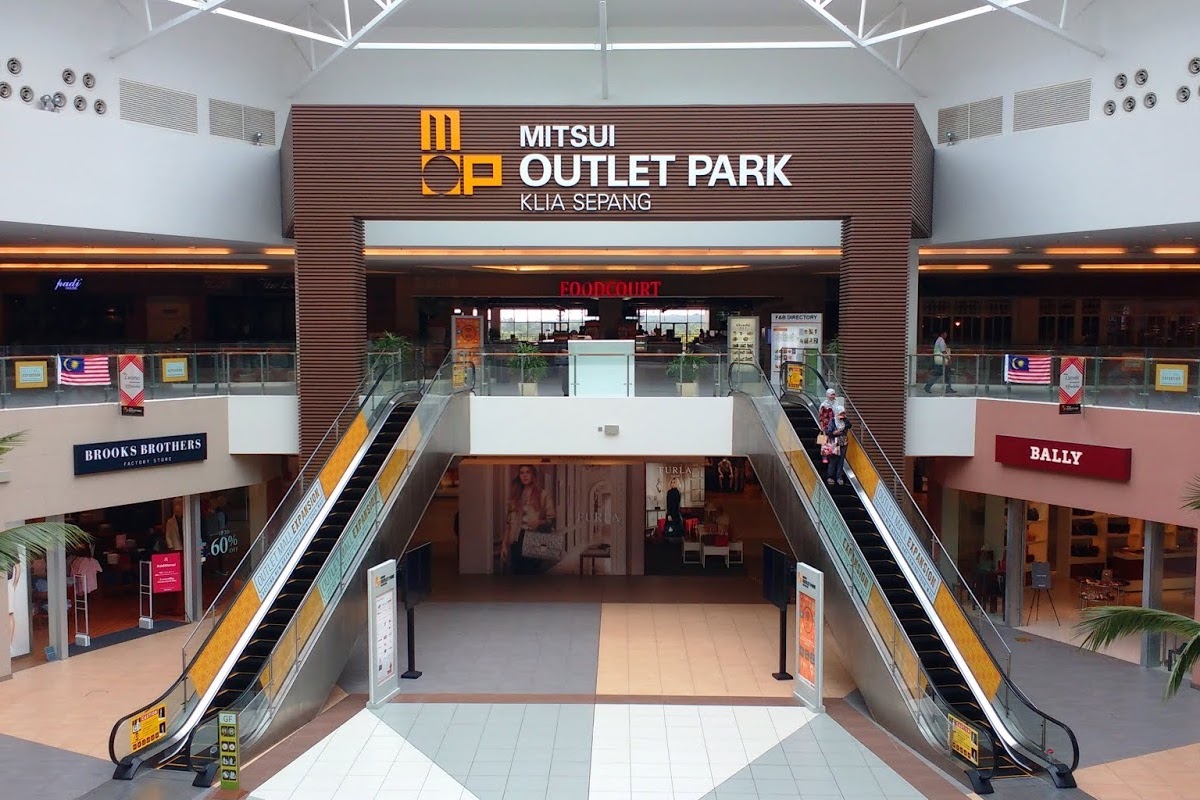 The Mitsui Outlet Park is a factory outlet shopping destination located 6km away from the KLIA airport. Over here, there are 140 mid to high-end outlets selling clothes, sporting goods, accessories and beauty products. It is a steal as you can get off-season items from popular brands such as Mango, Adidas, Nike, Levis, and Dockers, just to name a few.
There are also multiple restaurants nestled in this location selling a variety of cuisine, ranging from Malaysia, Italian, Thai and Japanese as well. So if you have a few hours to spare between a stopover, this is the perfect place to be. Shuttle services are provided to and fro both KLIA and KLIA 2 airports.
Seri Kembangan
32. Chocolate Museum Kuala Lumpur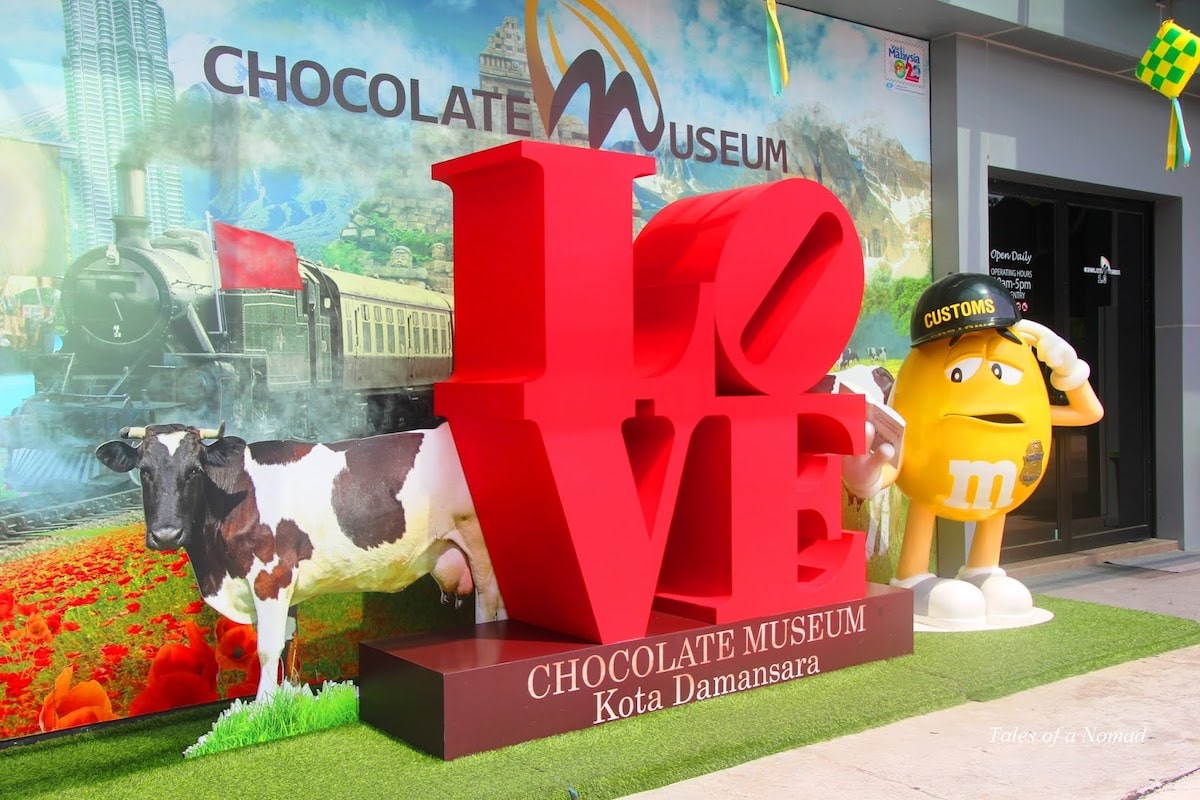 This chocolate museum is really one of its kind and is an excellent place for chocolate lovers. The museum starts by educating when cocoa was first discovered until what it is today, an epitome of what dessert is all about.
There are also exhibits that display how some chocolates are used for its medicinal values. In this Selangor attraction, you will also be taught about the chocolate making process and the tour ends with a retail shop that sells all kind of chocolate candies at an attractive price.
Shah Alam
33. i-City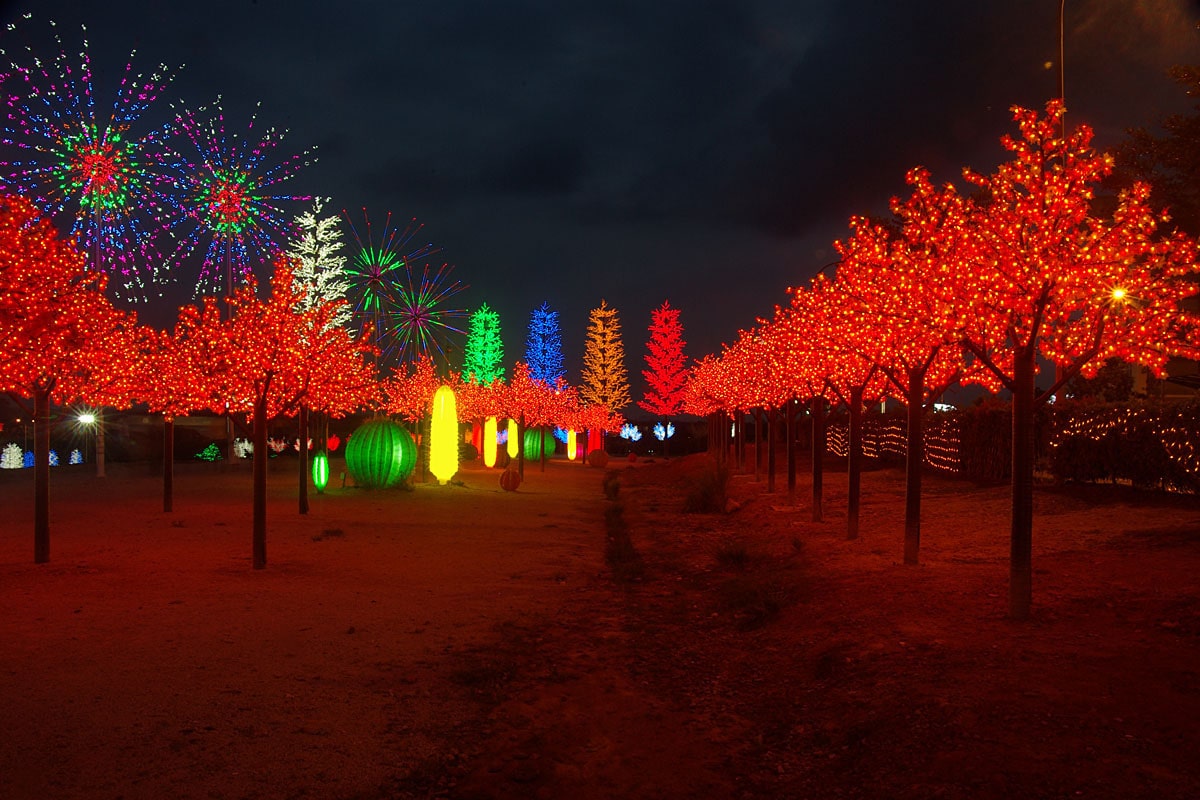 i-City is a theme park situated in Shah Alam. The park is open throughout the day but the best time to visit this place is after nightfall. Compared to the other attractions in Selangor, this one is listed in CNN Travel as one of the most colourful and bright spots in the world, this city of digital lights is filled with exciting rides and unique museums.
There is also 'SnoWalk' which provides people with a below 0 degrees Celcius experience with snow. Another huge attraction is the colourful Ferris wheel in the middle of the park, where you would be able to see a bird's-eye view of the Selangor skyline.
34. Laman Seni 7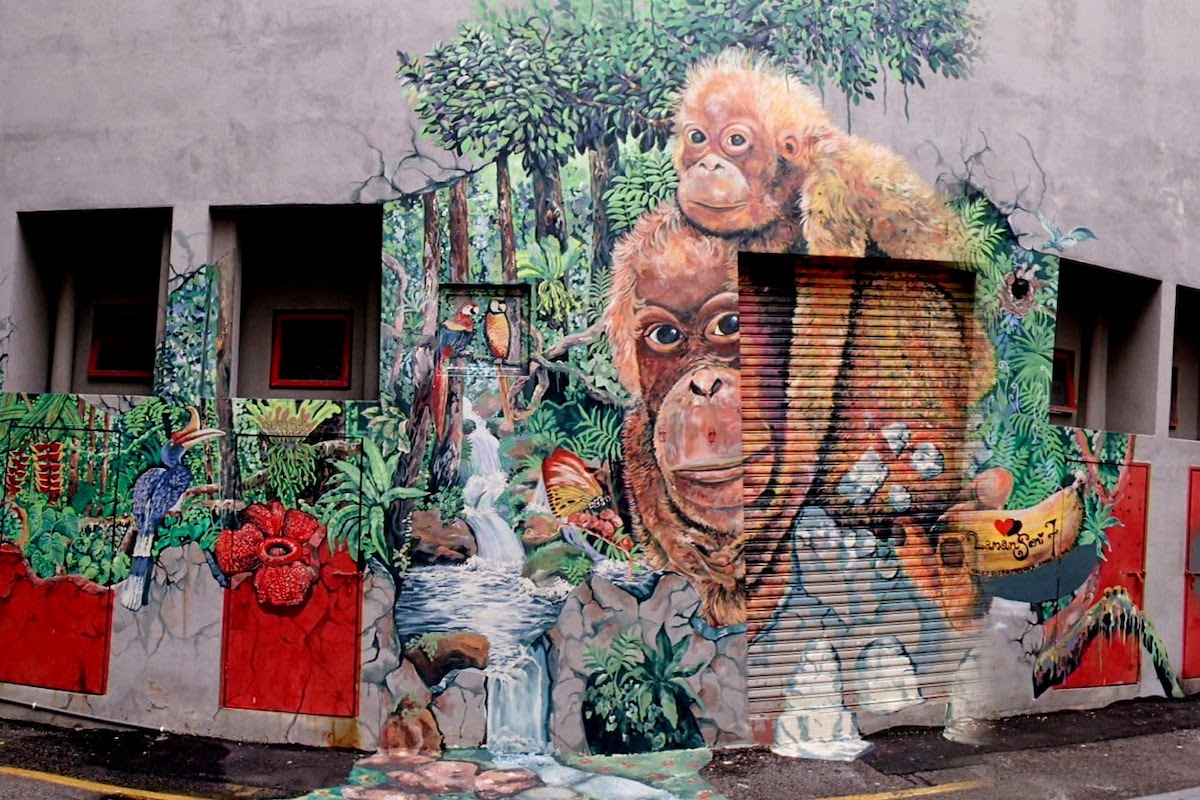 Laman Seni 7 is a street art alley that is found in Shah Alam. It is a small alley with many colourful arts plastered on the wall. These arts were selected through a competition that was organised by the city council. Ten artworks were selected from four categories; Street Furniture, 3D Painting, On-site Painting and 3D Installation. The winning artist was given the green light to start working on the artwork at the alley.
35. Sultan Alam Shah Museum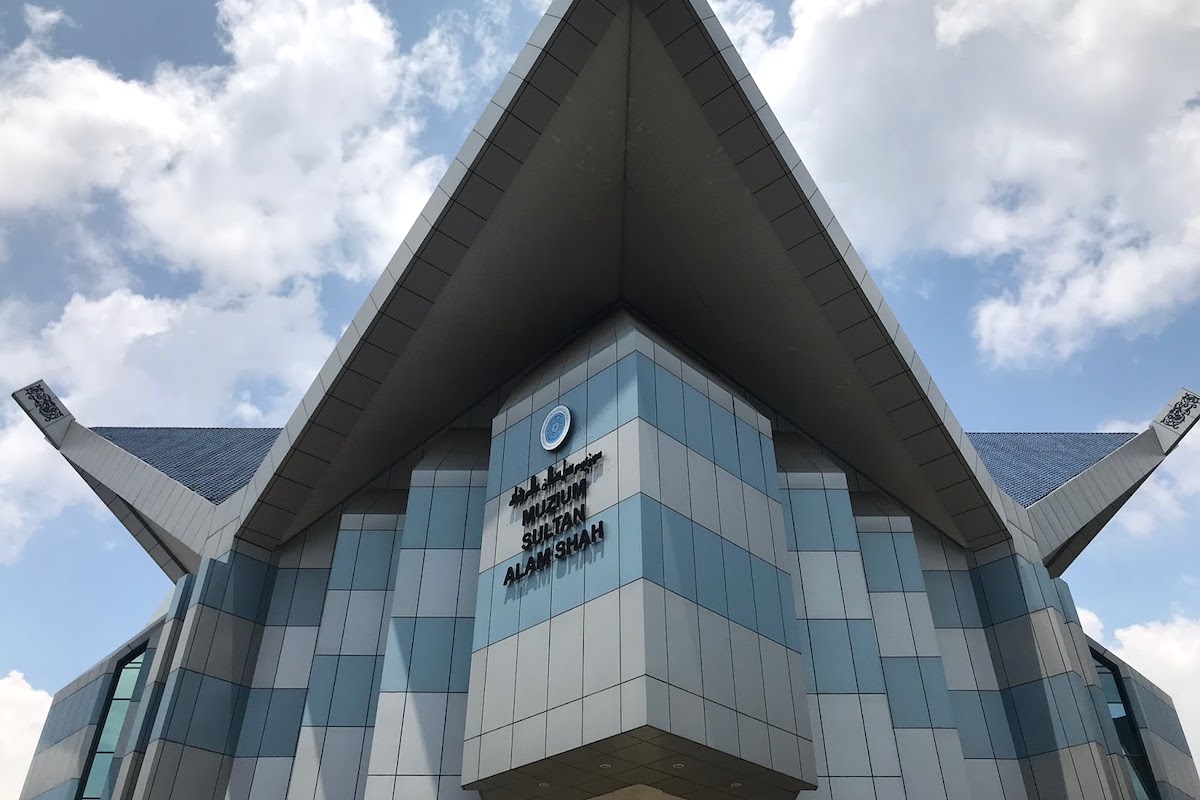 The Sultan Alam Shah Museum is a state museum that tells the story of Selangor's state development. It houses artefacts and cultural objects that are gathered from all around the state. You will get to see traditional attires, weapons, and old instruments here.
On the second Sunday of every month, the museum arranges cultural and heritage programmes to educate the public more about the Malaysian roots and backgrounds. If you are not sure about which historical attractions in Selangor that you should visit, this is a good place to start.
Subang Jaya
36. Sunway Lagoon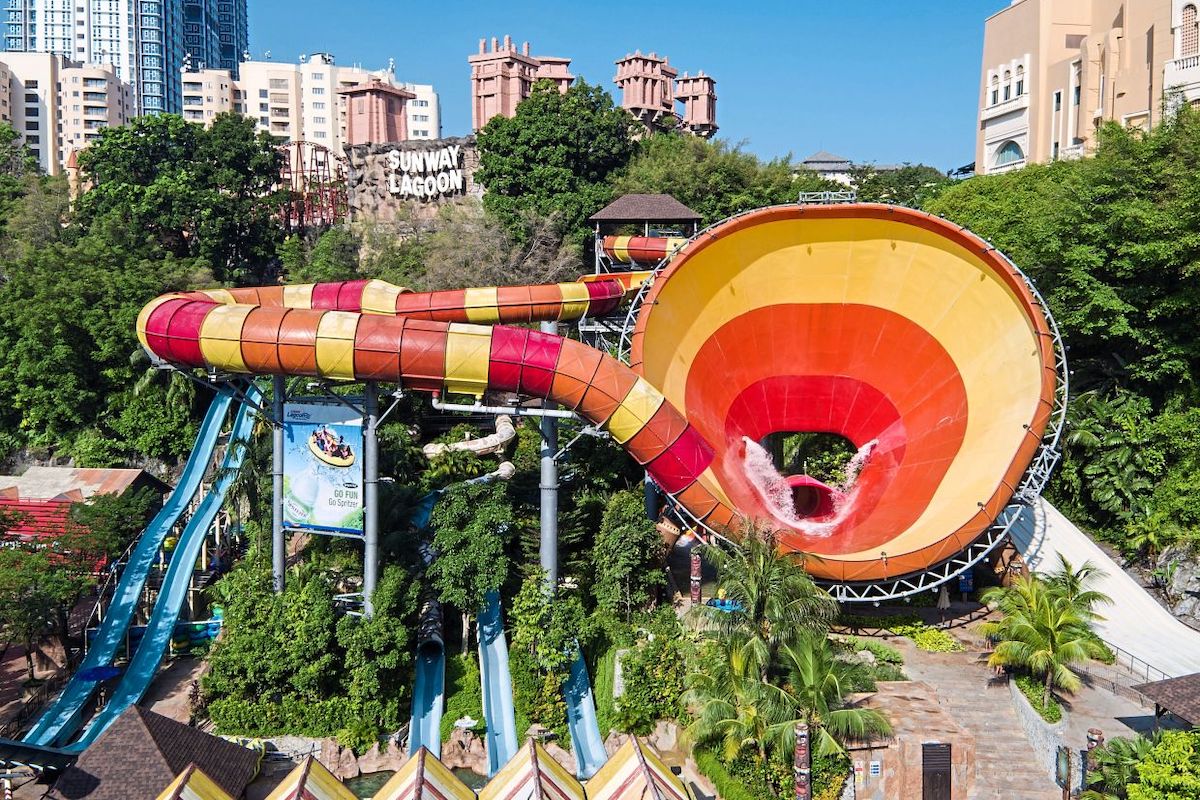 If theme parks are your thing, you will love this place. It doesn't matter if you are here with your family or friends, this is a perfect place for everyone. The park consists of 3 parks, the water park, a dry park and the wildlife park. If you are into thrill rides, many exhilarating rides will knock your socks off. However, if adrenaline-pumping rides aren't your thing, there are other milder adventure rides available for you.
Tanjong Sepat
37. Kuan Wellness Eco Park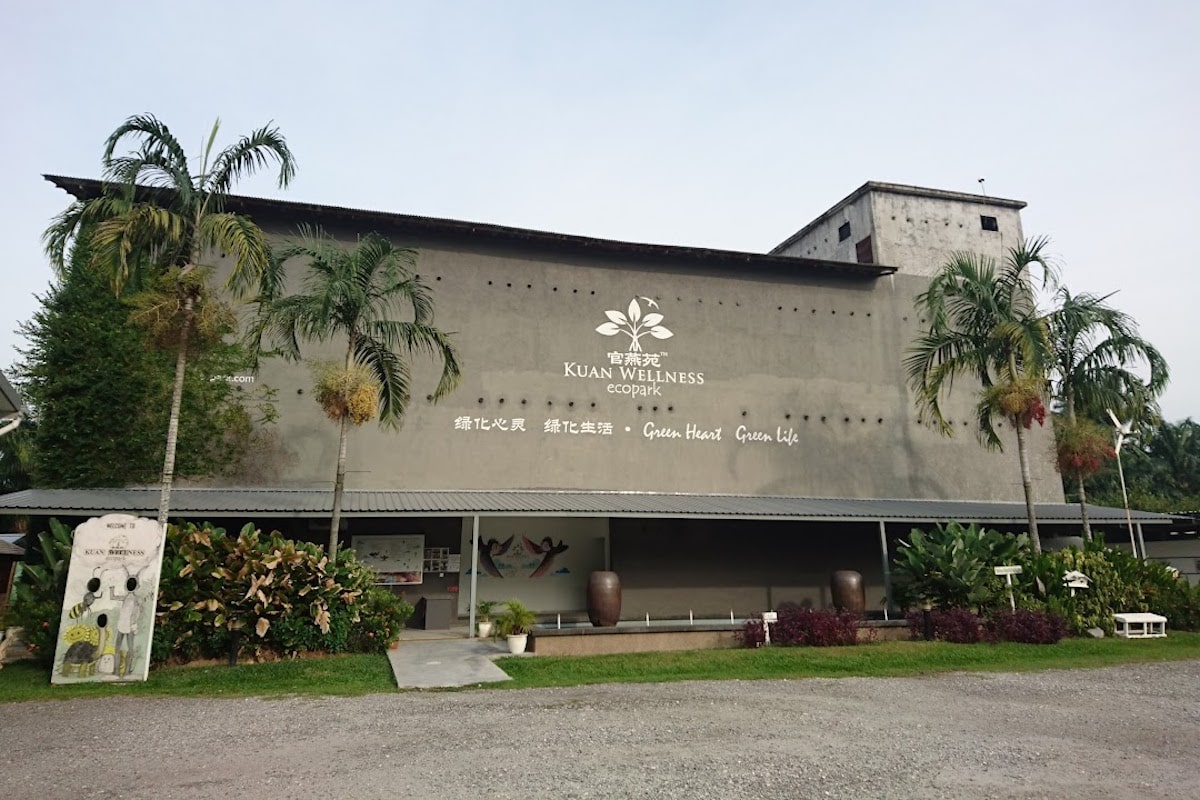 Located in Tanjung Sepat, this is one of the famous eco-destination places in Selangor. Surrounded by palm trees, you will be able to see houses built for swiftlets and an exhibition centre dedicated to the bird's nest. Do schedule a few hours here, as there is just so much to see in this 5 acres land such as the eco-theatre, mini zoo, the fruit farms and also the cafe that is available in the same vicinity.
Final Thoughts on Attractions in Selangor
The Selangor state has so much to offer, with the state being as vibrant as Kuala Lumpur. There are abundance of things to see, to do and has a variety of food to try out as well. The next time you are here, don't forget to add this list of attractions in Selangor into your travel itinerary as well.