Top 20 Attractions in Beijing (2024)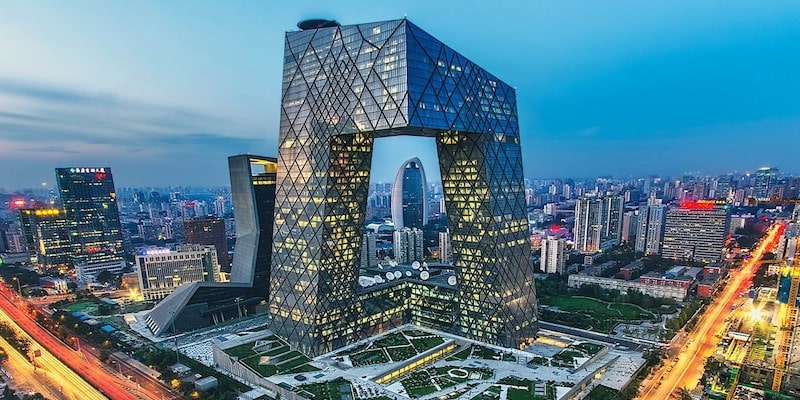 China's capital city, Beijing (once called Peking) is the political epicentre of the country. Because of the well-known attractions in Beijing and historical significance, it's often the first stop for travellers to China. Most people know the Great Wall, but few are sure of the other important places to visit during their time here.
If you're travelling from across the world to China, it's easy to find a flight into Beijing. Before exploring the other bits of China that make it so fascinating, make time to see some of the best attractions in Beijing, not to mention tasting the food there which is some of the best in the country. A city so big and historical surely has tons of things to do and see, but these 17 are the ones you should make sure to get onto your itinerary.
1. Great Wall of China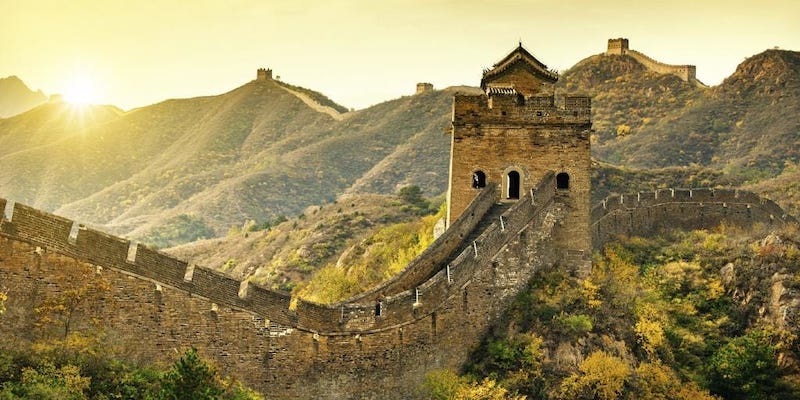 Absolutely no list of the best places to visit in Beijing would ever be complete without the Great Wall of China on it. While it is about an hour bus ride from the city centre, it's a must-see. The sheer enormity of it is astounding, and nothing fully prepares you for the feeling of standing on centuries worth of history overlooking the mountainous terrain.
Joining with a reliable English tour group is a must and may even lump you into seeing some of the other places on this list. Avoid going during Chinese holidays though as everyone and their mother (quite literally!) will be there.
2. Forbidden City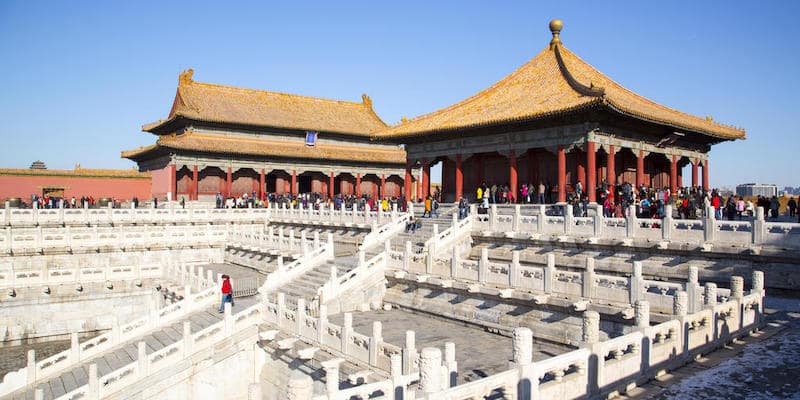 Also known as the Imperial Palace, this Beijing attraction dates back to the 13th century when the Yuan Dynasty was calling the shots. It had additions made to it by the Ming Dynasty not long after, rendering it an even more glorious place. You'll need some time to explore it, but you'll be so mesmerised that you won't feel like you've spent much time here at all.
You'll want to see the Golden River Bridges, the Meridian Gate, and the Palace of Heavenly Purity during your time here. And if you're wondering what's so forbidden about it, ordinary citizens were not allowed to enter.
3. Tiananmen Square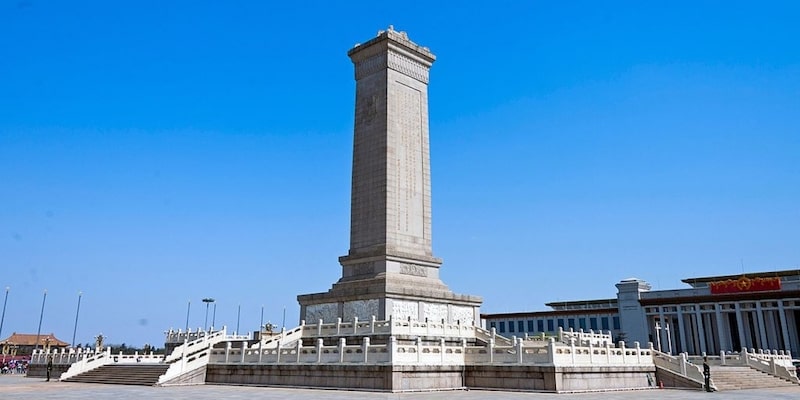 The name Tiananmen Square translates to "the Square of Heavenly Peace." It's designed to hold a million people and is regarded as the centre of communist China. The Monument to the People's Heroes here, a 38-meter tall obelisk made out of 17,000 pieces of marble and granite, Tiananmen Gate, and the Mausoleum of Mao Zedong are things you'll want to focus your attention on when you visit this place.
4. Temple of Heaven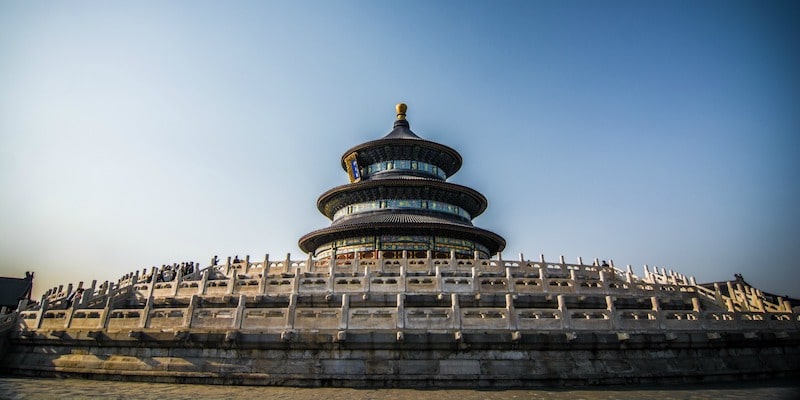 In this Beijing attraction, you'll find some of the most sacred buildings in all of Beijing. These beautiful temples and shrines were created to symbolise heaven and earth. Built in 1420, the emperor would go up to the Heavenly Altar and pray for the best harvest while offering sacrifices. The Temple of Heaven features plenty of interesting things, including an Echo Wall which can even echo your most hushed whispers.
5. Beijing Zoo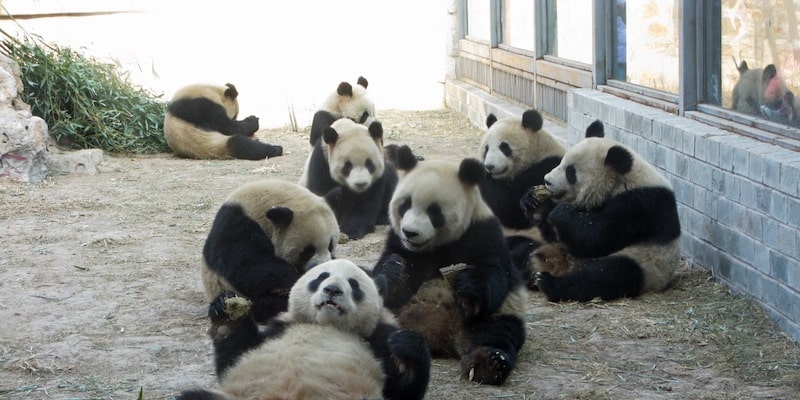 Zoos in China aren't always kind to animals or very clean, but the Beijing Zoo is one of the exceptional zoos. It was created back in 1906 which makes it one of China's oldest zoos, though it has come a long way from those days. You'll see many Chinese species including rare and native snow leopards and of course, pandas, everyone's favourite. There are also animals from all over the globe and a fantastic aquarium. It's less crowded during the weekdays, making for a pleasant day trip.
6. Beihai Park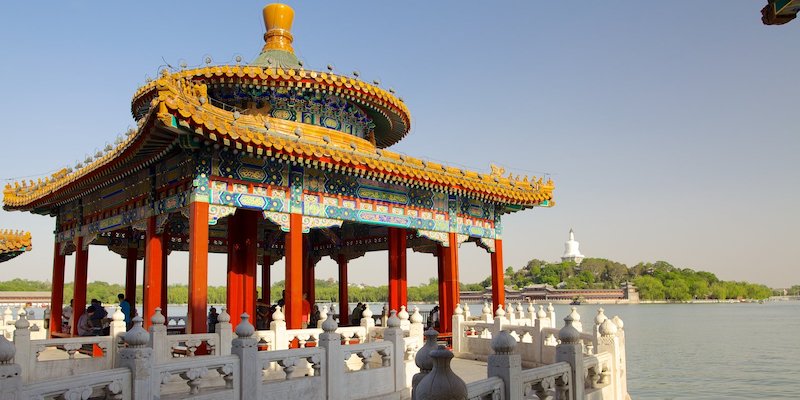 When you visit the Imperial Palace, a natural segue is heading to Beihai Park. This Beijing attraction is known for being one of the oldest imperial gardens in the city. It began in the 10th century, and just knowing that makes it even more impressive. The Hall of Enlightenment is where you'll find a huge Buddha statue that was carved out of a massive block of white jade. There's much more to see here too including the Round Fort, the residence of Song Qingling (who also had a famed house in Shanghai), and the Island of Exquisite Jade which features the White Pagoda.
7. Yonghe Temple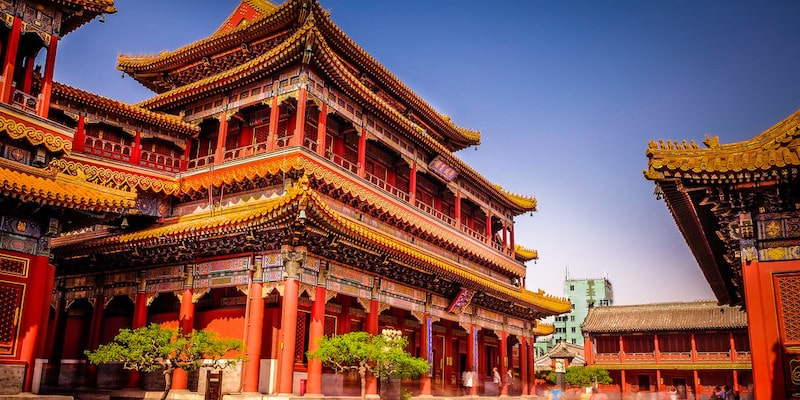 Yonghe Temple or more popularly known as Lama Temple is probably one of the best-preserved, not to mention the most beautiful, temples in all of Beijing. It has some political history to it too. It gave Tibet's religion of Lamaism an official seat at the capital.
It's known for holding stunning works of art and also has a Buddha statue in the Hall of the Kings of Heaven which easily makes it one of the best places to visit in Beijing. There is even more to see with the Pavilion of the Four-Tongued Stele, and the Pavilion of Four Thousand Fortunes, the largest building at the temple.
8. Summer Palace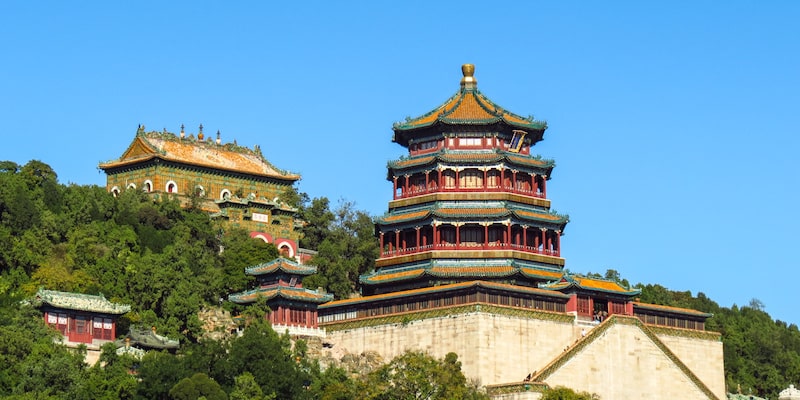 Dating back to the 12th century, the Summer Palace is a Beijing attraction that is as important to visit as the Great Wall of China. It is absolutely stunning with a huge man-made lake that's over 700 years old and immaculate gardens. In the Hall of Well-Being and Longevity, you'll find an elaborate throne, plus the gorgeous courtyard in the Hall of Happiness and Longevity lives up to its name.
The Great Theatre offers traditional Chinese performances of plays and music. There are dragon-themed ferries to enjoy here too, making for an even more magical experience.
9. Beijing National Stadium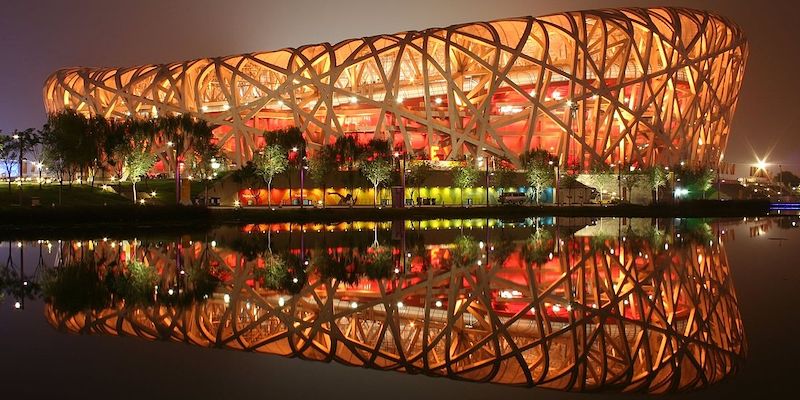 If this place looks familiar, that's because this was where the Summer Olympics were held in 2008. While the Olympics have long cleared out of town, this place is now used for big events and performances like pop concerts, operas, and sporting events. During the winter, this place is turned into a man-made indoor ski slope, the largest in the world.
Just nearby, the Water Cube is a fantastic stop at night for the light display that makes it look like a gigantic ice cube. Part of this building was also converted into a water park, making it a place to go for activities and culture during any season.
10. Fayuan Temple
This temple will blow your mind. Also called the Source of Law Temple, it is from the year AD 645! The ancient stone inscriptions are fascinating, with the oldest one dating back to the 7th century. This temple has stood its ground through some of the most important events in Beijing's history. It was the place Emperor Huizong served as a prisoner in the 12th century.
Today, it serves as a place for worship and the seat for the Buddhist Academy. Be sure to see the bell and drum towers and the amazing statues in the Hall of the Kings of Heaven.
11. Capital Museum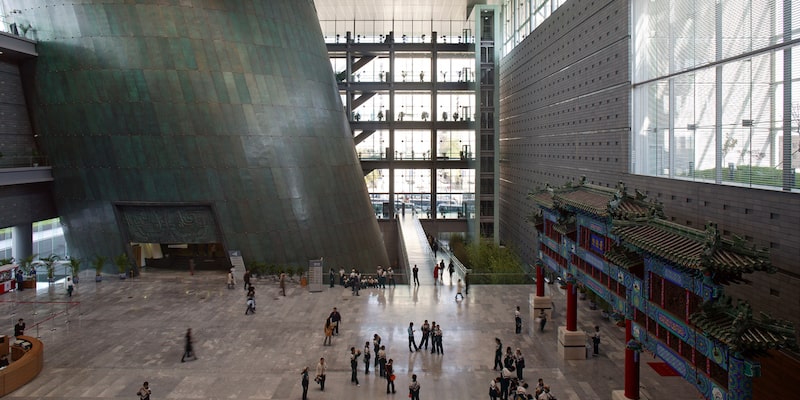 Arguably one of the most impressive attractions in Beijing, perhaps even the most impressive museum in the entire country, the Capital Museum exhibits antique porcelain and bronze, traditional calligraphy and other incredible artful relics of China's past. Much of what you'll see come from in or around Beijing. In particular, the massive stele of Emperor Qian Long is a must-see while you are here.
Although this museum has only been around since 1981, it is one of the best places to visit in Beijing to submerge yourself in artful Chinese culture and history.
12. Beijing Ancient Observatory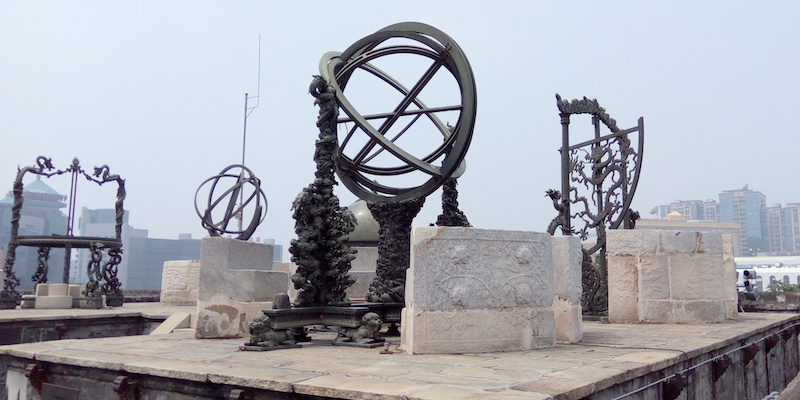 On the east of the city, this fortress-style building which was completed in 1442, remained in use until 1929. This attraction in Beijing is one of the oldest of its kind in the entire world. The pre-telescopic instruments from these olden days are truly mesmerising. What is perhaps most intriguing of all is the 18-century armillary globe that shows the planets as they knew them back at those times.
There are many big bronze instruments to take a gander at too, and while we know so much more about the stars and planets today, it's awe-inspiring to see what they knew back then.
13. Jingshan Park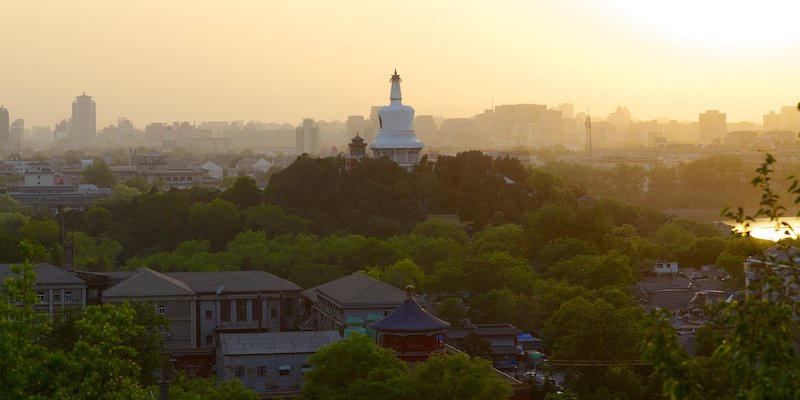 When you're at the Imperial Palace, Jingshan Park (also known as Coal Hill Park) is across from the North Gate. You'll find some great spots to see Beijing, perfect for photos you'll remember forever. It was named for the coal that once was stored here for the emperors of the Ming Dynasty. Now it features gorgeous gardens and walkways, though the most notable thing to see is an old acacia tree that still stands. Beautiful yet ominous, this is where it is said that in 1644, the final Ming emperor hanged himself.
14. Beijing Temple of Confucius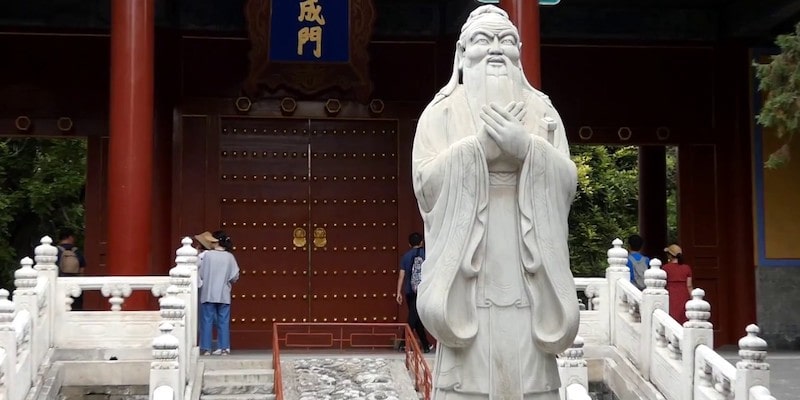 Near the Lama Temple, this temple was, as the name infers, devoted to Confucius. This Beijing attraction is probably one of the most well-known temples in China and has seen its fair share of elaborate ceremonies in the name of Confucius. In the forecourts, there are 198 steles, all inscribed with the names of Confucian scholars that passed the exams until these exams were done away with in 1904. The Hall of Great Achievements features numerous shrines devoted to Confucius and his pupils as well as other Confucian philosophers.
15. National Museum of China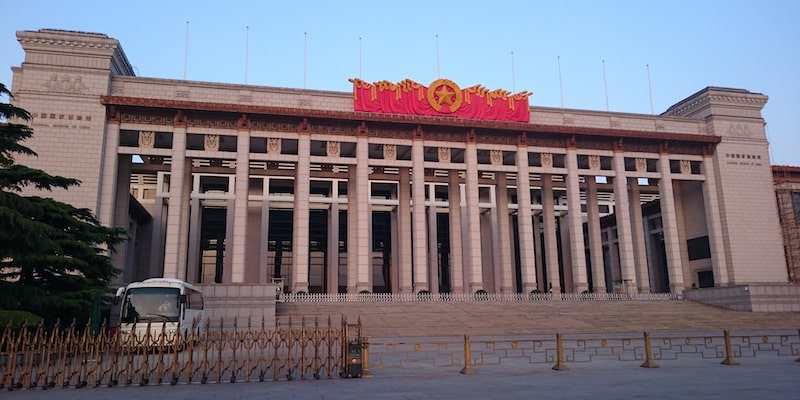 Over by the Tiananmen Square, the massive National Museum of China boasts having the second-most visitors for an art museum behind the Louvre in Paris. It's a more recently-opened museum, welcoming visitors in since 2003. After renovations in 2011, it now provides a place to learn some of China's extensive history with exhibits that focus on Chinese culture and art.
With 48 exhibition halls, it's quite easy to spend an entire day perusing the artefacts. Simuwu Ding is the heaviest ancient bronzeware in the world, something you can see here, as well as rare gold, jade, and ceramic pieces from a range of dynasties.
16. Dashanzi Art District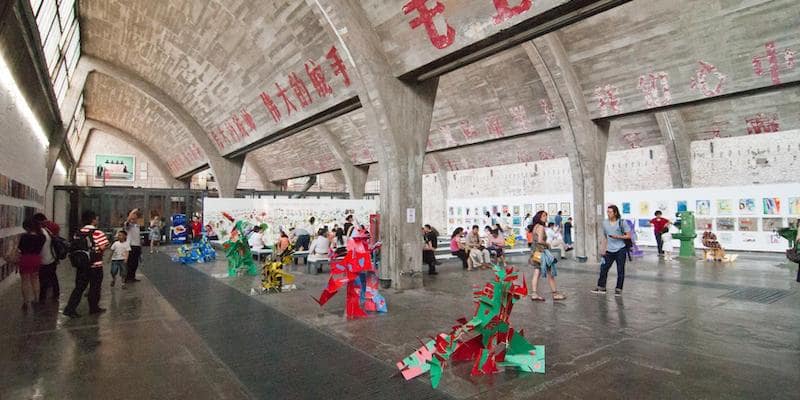 Also known as 798 Art Zone, this cool and unique art community offers something different for you to do in Beijing. Once a former military manufacturing complex, this Beijing attraction is now a peaceful place that has converted these old waring place into trendy galleries, studios, and exhibition spaces. Beyond art, it features boutique shops that offer everything from books to high-fashion, plus some fantastic cafes and eateries.
17. Old Summer Palace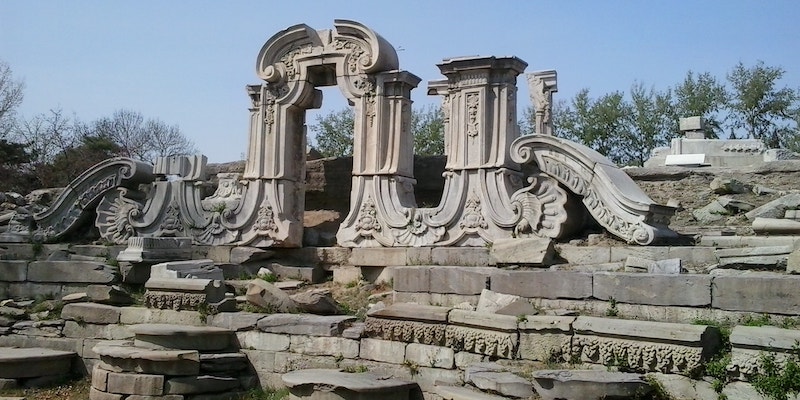 Sadly, it's mostly ruined, but it is still a place worth visiting in Beijing to remember the history of this former imperial residence to the Qianlong Emperor. In its prime, it was a splendid example of Chinese architecture and design back in the 1700s. It was hailed as "the Garden of Gardens" until the British and French destroyed it in 1860 during the Second Opium War. To appreciate how it once was, you can find out more from the little museum on-site that features models and reconstructions.
18. Ming Dynasty Tombs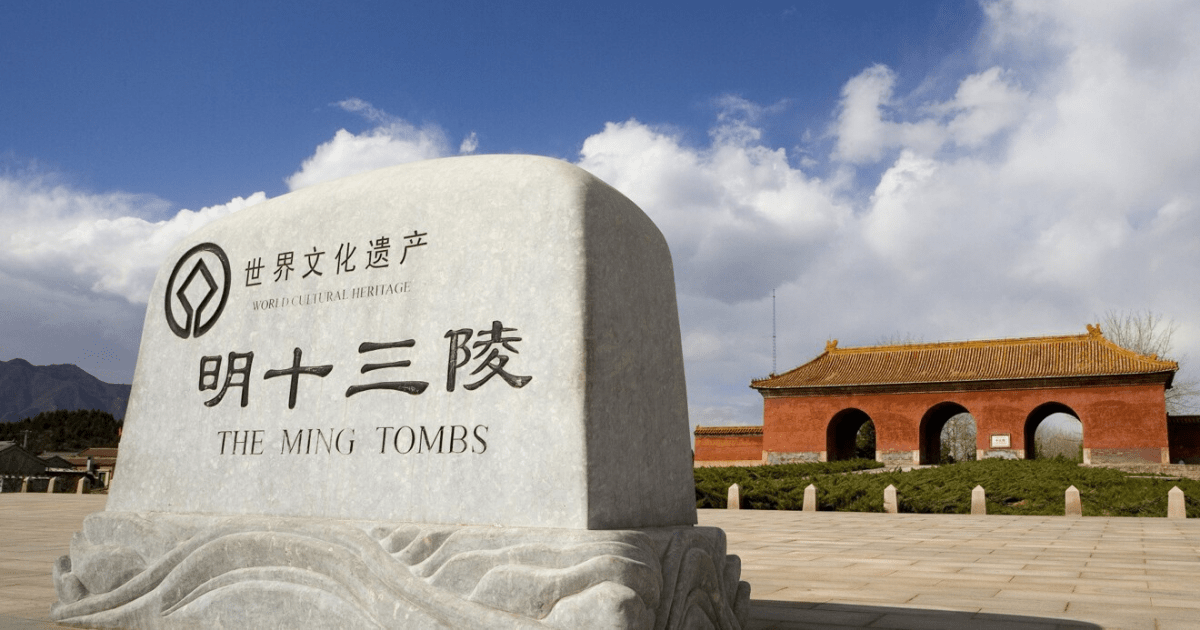 Ming Dynasty Tombs is a cluster of 13 emperor mausoleums that were built in the valley of Tianshou Mountain because of the excellent feng shui. Envelope by green hills and calms streams, only three tombs are open to the public which will require a full day to explore them fully. The tombs can be accessed through the Sacred Way, a 7-kilometre walkway flanked by animal and human statues on both sides. The first mausoleum you will see belongs to Emperor Mingchengzhu, the 3rd emperor of the Ming Dynasty and the first emperor to initiate construction of tombs. Being the first, this is the biggest and most significant burial ground that encompass 120,000 square meters.
19. Liyuan Theater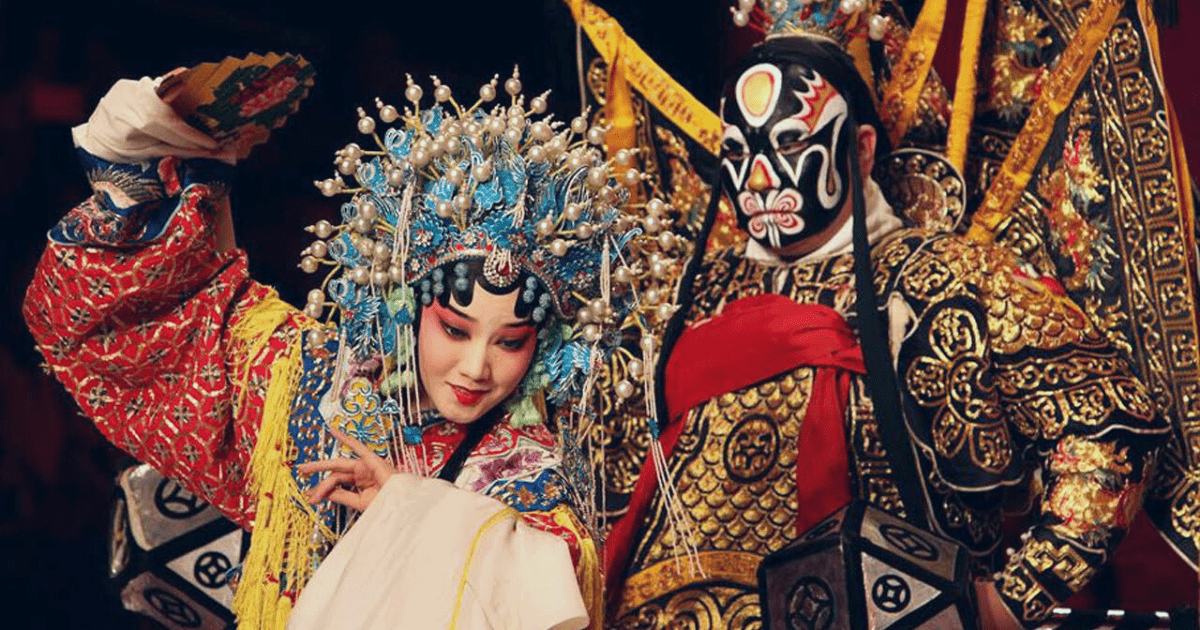 Liyuan Theater is a popular attraction in Beijing to catch traditional opera performances, within Beijing's oldest theatre. Peking Opera originates from Beijing and is an essence of the country's culture. The show takes approximately 70 minutes, and you will get to see performers decked in heavy makeup and colourful, vibrant costumes. The screenplay will include plenty of singing, accompanied by traditional music and exciting acrobatic scenes.
20. Panjiayuan Antique Market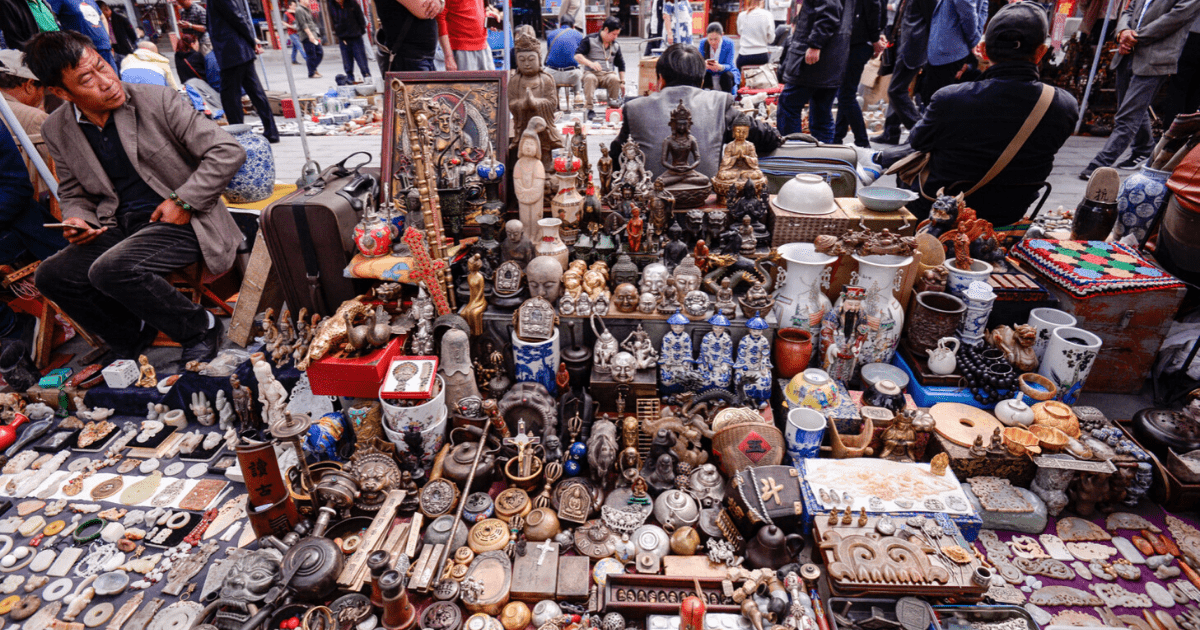 Panjiayuan Antique Market is a giant flea market that specializes in antique goods. Occupying 48,500 square metres of land, this is an open-air market where 3,000 vendors from all over China gather to present to you the rare-est and most unique antiques in China. Whether if you are an antique lover or not, it will easily take you a day to explore the street while appreciating hidden gems that you can discover here such as ancient Chinese paintings, Jed Buddha sculptures, vases and many more.
Because Beijing is so accessible from all over the world, it's best if you fly in and see the sights before moving on. You could end with them before leaving on the next leg of your trip, but seeing Beijing first is better because it gives you a stark contrast between other Chinese cities, even bigger ones like Shanghai and Guangzhou.