Top 25 Attractions in Kuala Lumpur (2024)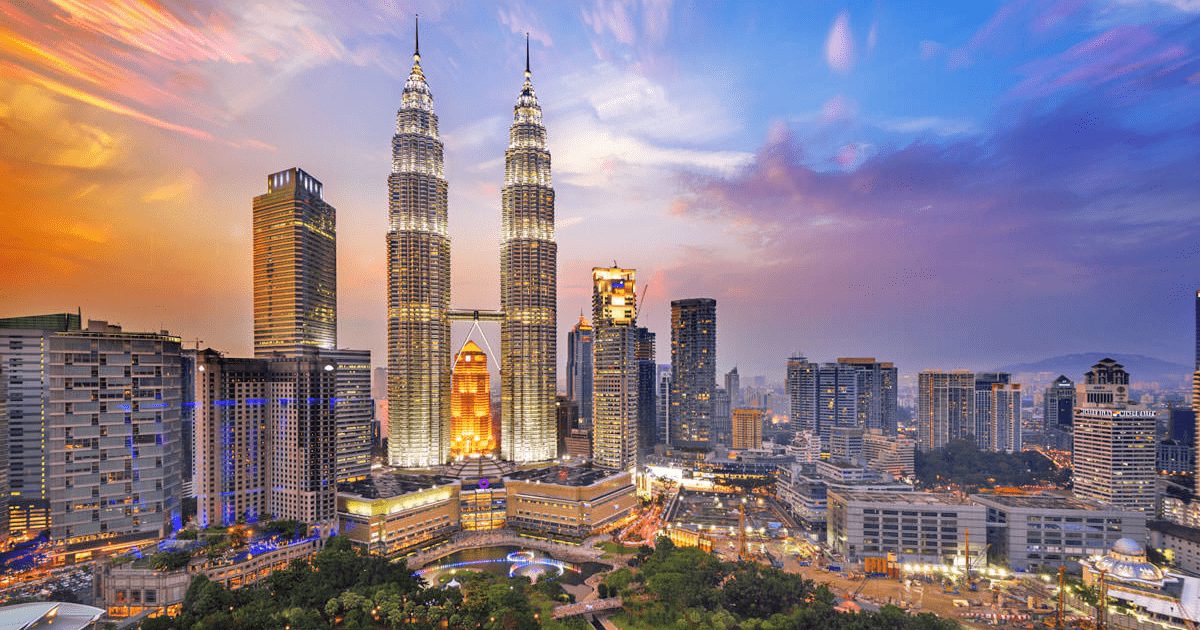 Kuala Lumpur is the heart of Malaysia, the epitome of this country's history and culture. Many are aware of the infamous KLCC Twin Tower, but there is so much more the city has to offer. With so much to explore, here are the top attractions in Kuala Lumpur that you should make time for.
1. Thean Hou Temple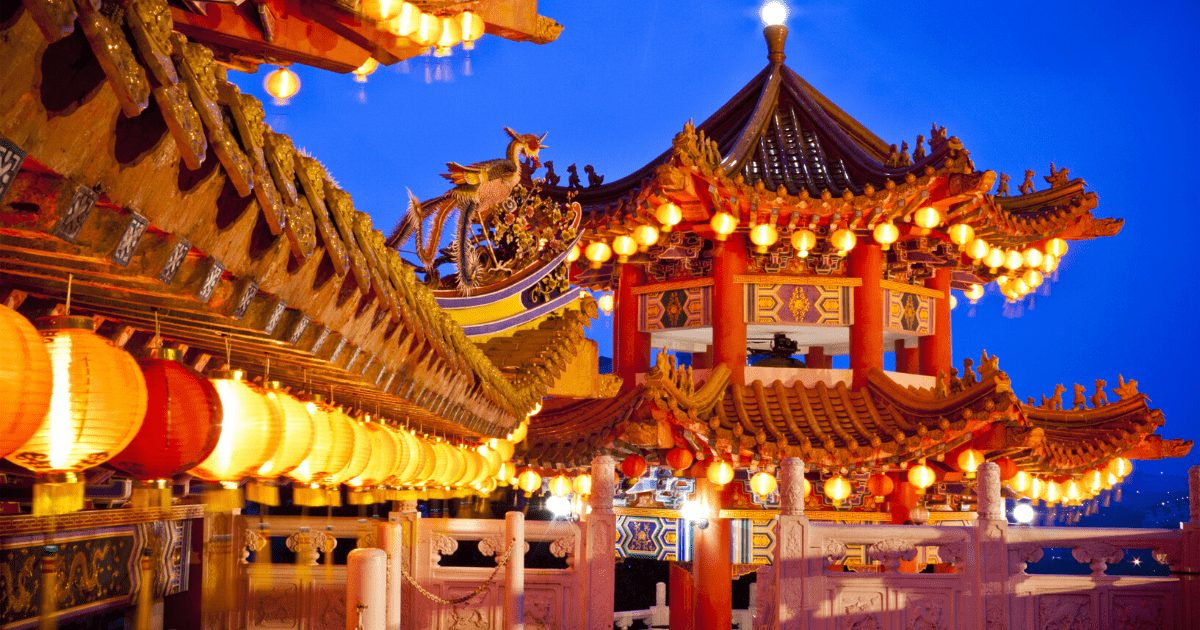 Thean Hou Temple is a 6-tier temple which was built in 1987 to worship the Chinese Sea Goddess, Mazu. As one of the largest temples in Southeast Asia, its spectacular architecture combines the Buddhism, Taoism, and Confucianism elements. This Kuala Lumpur attraction is not only famous for its beauty and authenticity of Chinese tradition in the grand pillars, intricate wood carvings, and impressive arches here, but also one of the favourite wedding venues for the Chinese.
2. Kuala Lumpur Tower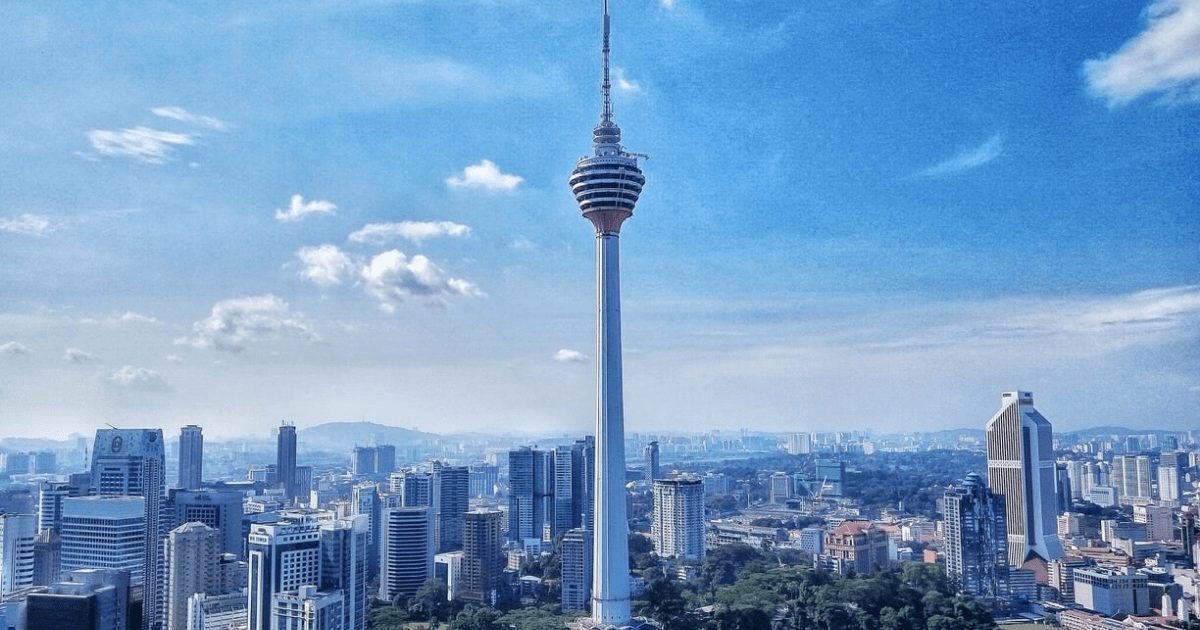 Another one of the iconic attractions in Kuala Lumpur not to be missed in the heart of the city is the Kuala Lumpur Tower, or commonly known as KL Tower. KL Tower was constructed as a telecommunications and private broadcasting centre in Malaysia which also has an observation deck. If you have the budget for an extravagant dinner, this 421 metres high tower also has a revolving restaurant, Atmosphere 360 which is sure to give you a dining experience like no other.
3. Sky Deck KL Tower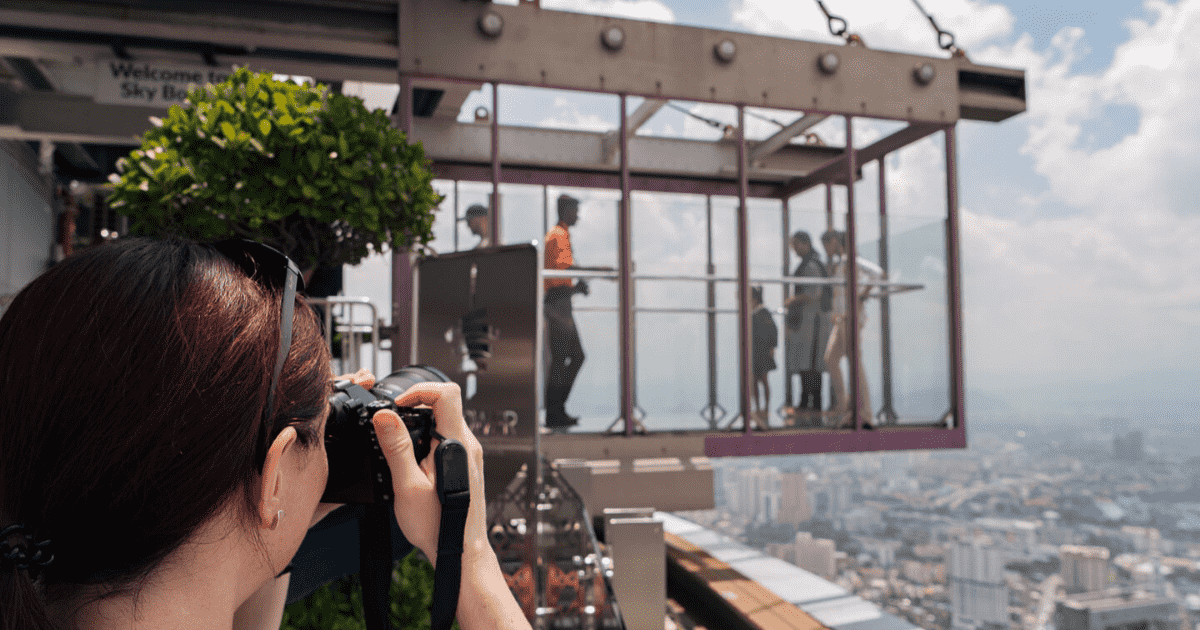 For the adrenaline junkies, Sky Deck KL Tower should be at the top of your must-visit attractions in Kuala Lumpur list. Located 300 metres above ground, this attraction guarantees you a stunning view of the KL skyline. While you are here, you should check out the 'Sky Box', which is a glass structure suspending from the edge of the sky deck that will give you an amazing bird's eye view of Kuala Lumpur.
4. Jalan Alor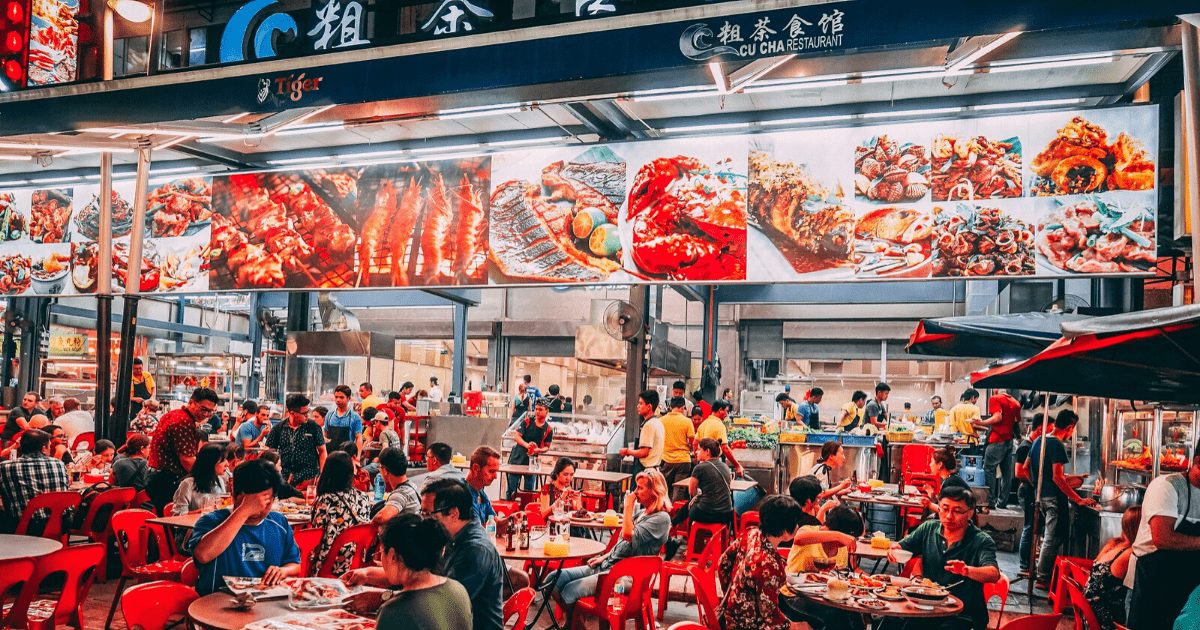 If there is one place where all tourists should head to when they visit Kuala Lumpur, it would be Jalan Alor. This place is a food heaven with hawker stalls lined up on both sides of the road. You will be spoilt for choice as there are tons of options ranging from seafood and barbecue meat to local dishes such as satay, oyster omelette and also the famous 'Wong Ah Wah barbecue chicken wings'.
5. Kuala Lumpur City Gallery
Kuala Lumpur City Gallery is a must-visit place for anyone who wants to have the full Kuala Lumpur experience. This gallery which tells the story of the past, present and future of Kuala Lumpur through miniatures is easily accessible via public transport, located just 10 minutes away from the Masjid Jamek LRT station. This Kuala Lumpur attraction is housed in an old colonial-style building and also serves as a tourist information centre.
6. Pavilion Kuala Lumpur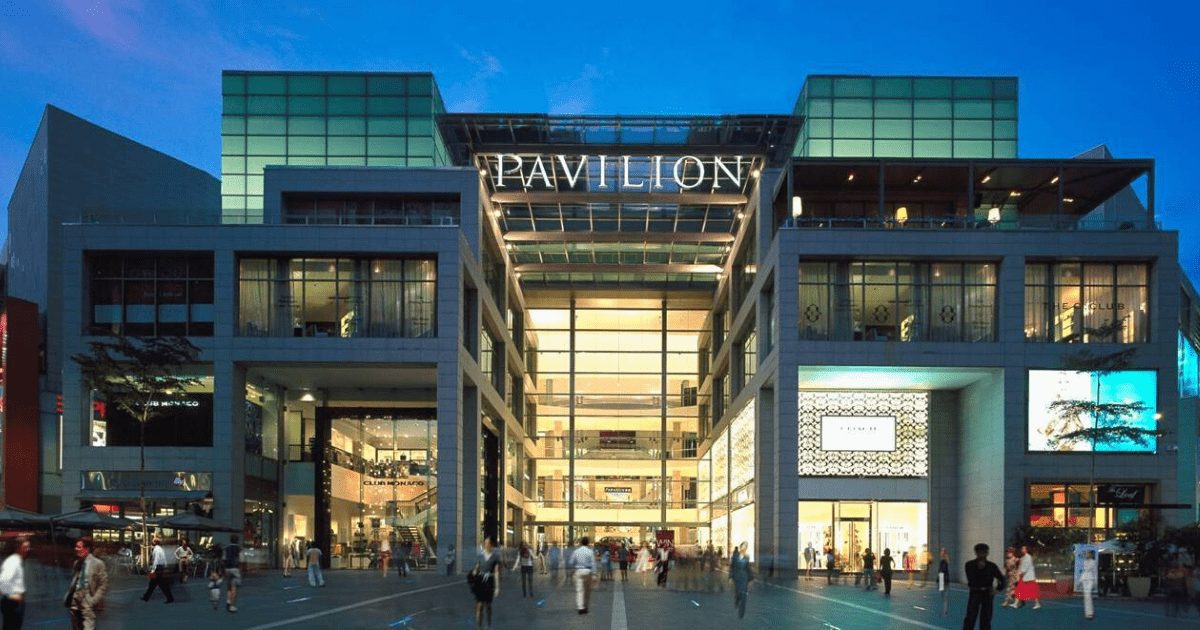 Opened in 2007, Pavilion Kuala Lumpur or Pavilion KL is one of the premium shopping malls available in Kuala Lumpur. This award-winning shopping destination has more than 500 tenants, ranging from luxury fashion items to an upscale supermarket which you are sure to find something that you want. Not only that, the massive number of food outlets here will leave you spoilt for choice. All in all, Pavilion KL is a must-visit shopping destination when you are in Kuala Lumpur.
7. Al-Bukhari Foundation Mosque (Masjid Yayasan Al-Bukhari)
Al-Bukhari Foundation Mosque is one of the most majestic attractions in Kuala Lumpur that is able to hold 1,600 devotees at any one time. Situated among other famous landmarks, this mosque is always bustling with people during prayer times, which can be as many as 3,000 devotees. This mosque, donated by the Albukhary Foundation (a foundation set up for the construction and restoration of mosques, building tertiary learning institutions, orphanages and old folks' homes) is open to the public, but you will need to dress appropriately when you visit this place.
8. KL Forest Eco Park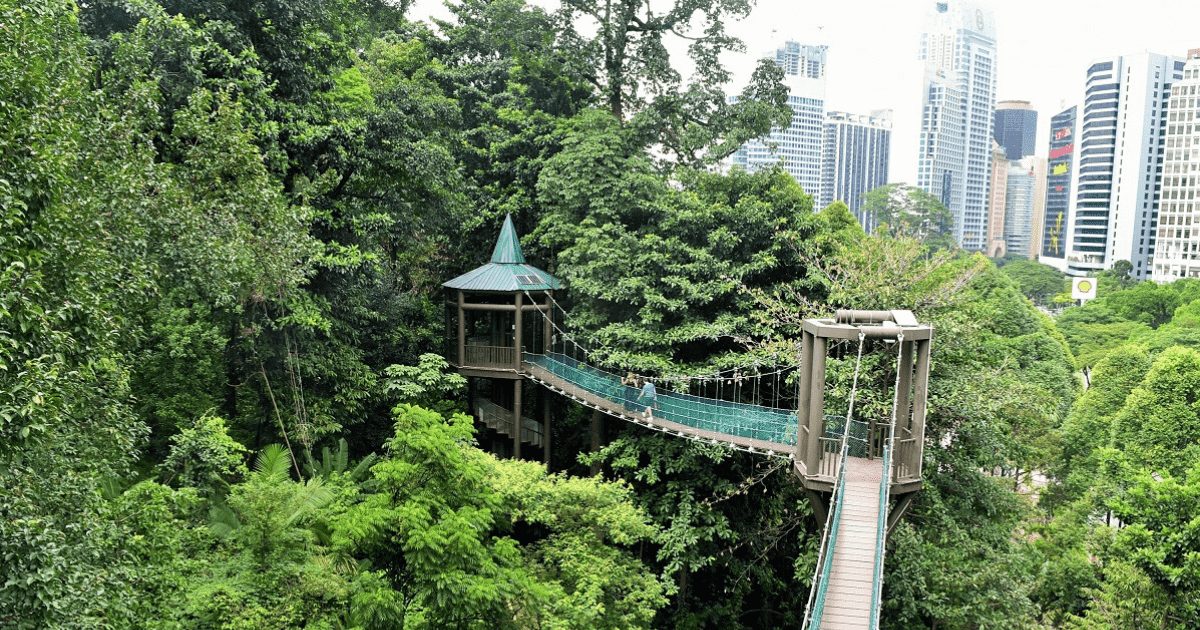 As part of the attractions in KL Tower, KL Forest Eco Park (formerly known as Bukit Nanas Forest Reserve) is a significant green lung to the city. This ecotourism destination is popular among city dwellers and also tourists, to escape the hustle and bustle of the city, and be closer to the nature. As a permanent forest reserve in the city, there are a number of trekking trails and a forest canopy walk that are made available to all the visitors.
9. Changkat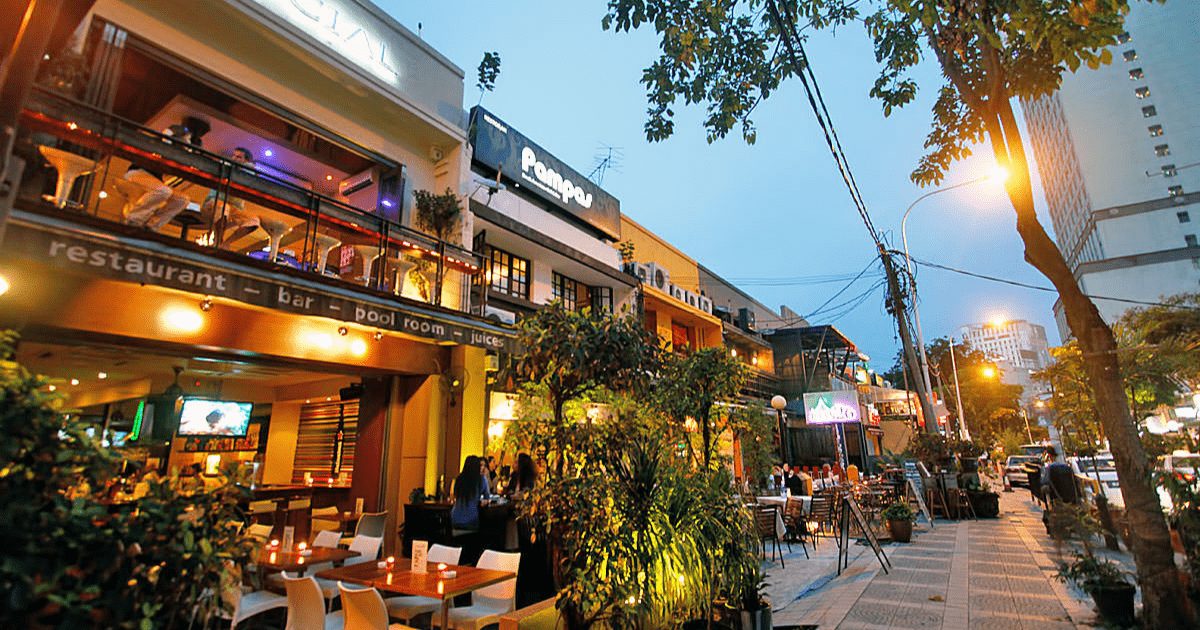 If you are looking for a place to spend the night at, Changkat is the place to be. With rows of pubs lined up on both sides of the road, it is little wonder as to why this is the hottest nightlife place in town. Among all the outlets that are available here, there are a few exciting places that stand out for its unique theme such as 'Dining in The Dark KL'. Here, you will have to the opportunity to dine in complete darkness; not exactly a usual way of dining, but it will heighten your other senses when it comes to enjoying your meal.
10. Petaling Street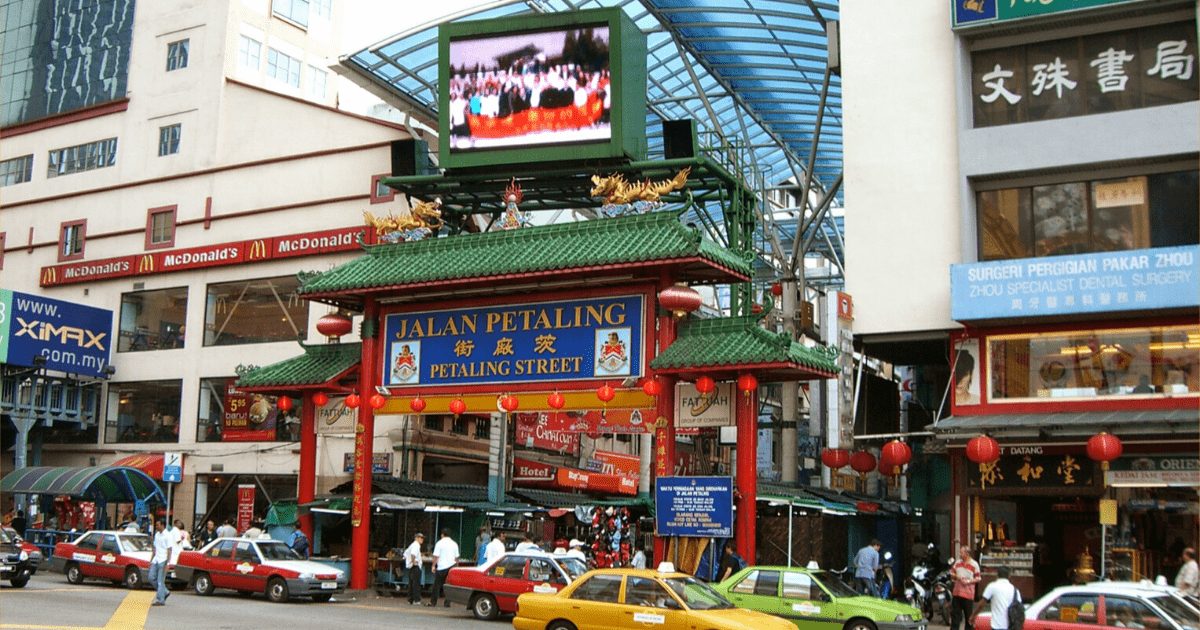 Petaling Street is also known as Kuala Lumpur's Chinatown, a place rich with historical background. The streets are bustling with activities daily, with vendors selling a variety of local delicacies and souvenirs. Regardless of the item that you are looking for, you are almost certain to find it here. The price quoted here is usually 30% higher than what it really is, so remember to always haggle for a better price.
11. Central Market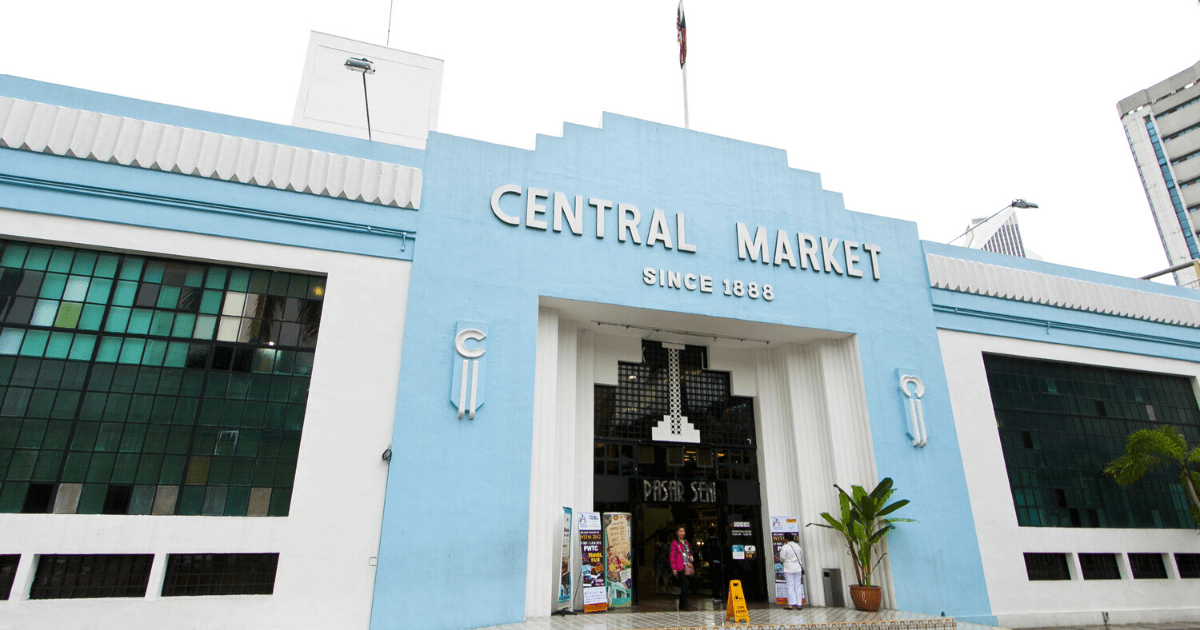 Located just a stone's throw away from Petaling Street is the Central Market, another one of the many famous attractions in Kuala Lumpur. Also known as Pasar Seni, it is the centre for Malaysian culture, art and craft and a building with significant historical value. Under this uniquely decorated structure, you will be able to find many local handicrafts and authentic souvenirs such as batik, woven bags and many more in one of the more than 300 shops available here.
12. Kwai Chai Hong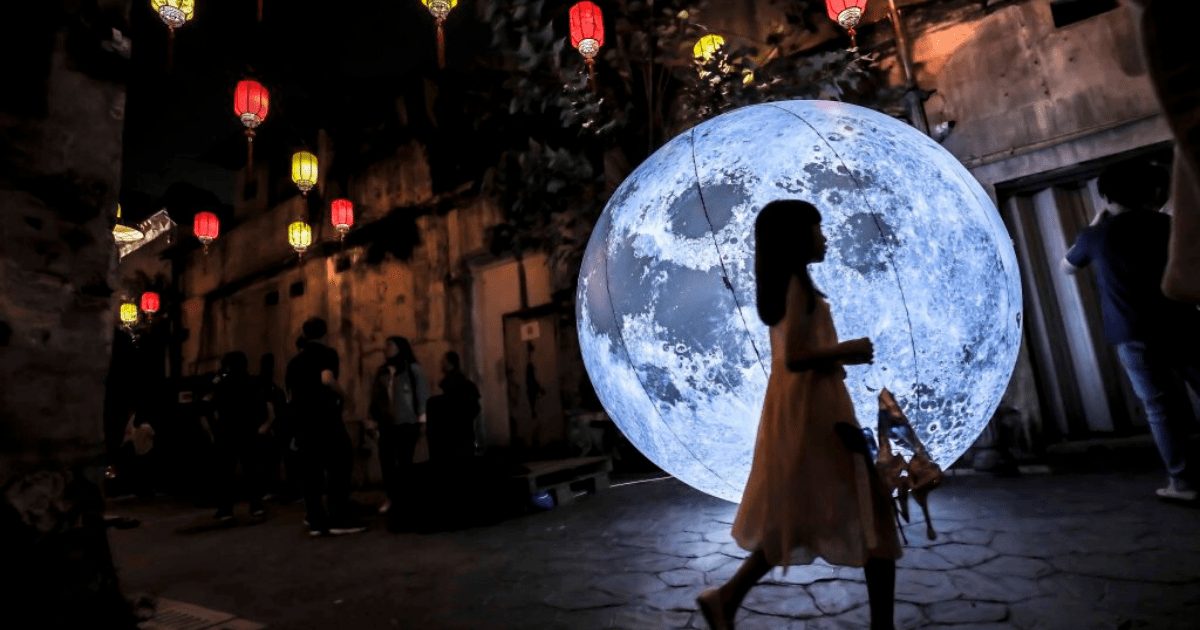 For an Instagram-worthy moment, Kwai Chai Hong is the place to be. Located in the alley nearby Petaling Street, you will find yourself immersed in one street art after another. The street arts here resemble ancient Chinatown as you will be greeted by a man playing an er-hu and children playing marble games, something very familiar from one of the scenes in the famous 'Kung Fu Hustle' movie. You can also stop by at one of the cafes located here, Bubble Bee Cafe for a short break and delicious egg waffles.
13. Lostgens'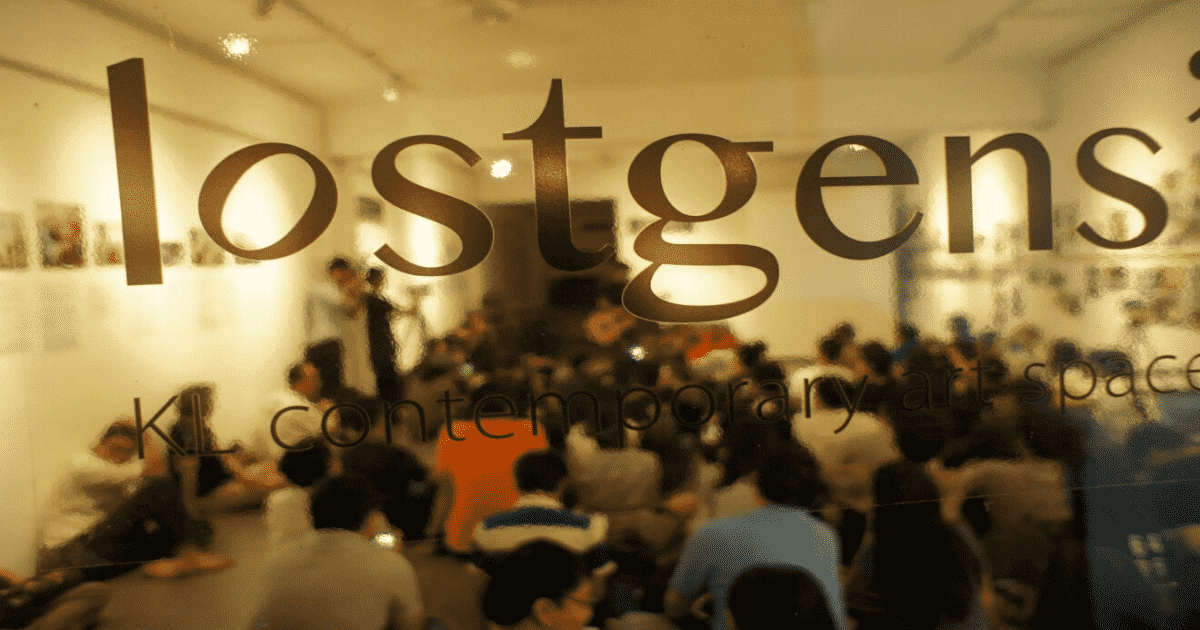 Lostgens' is a unique art space that is conceived by a group of Malaysian artists. Though the area is small, and simplistic with its white walls and bare cement floors, you will be able to see many exhibits of contemporary artworks that encourage self-expression, originality and individuality. It is a nice and quiet place to still your mind and fuel your imagination amid the hustle and bustle of the city.
14. Sin Sze Si Ya Temple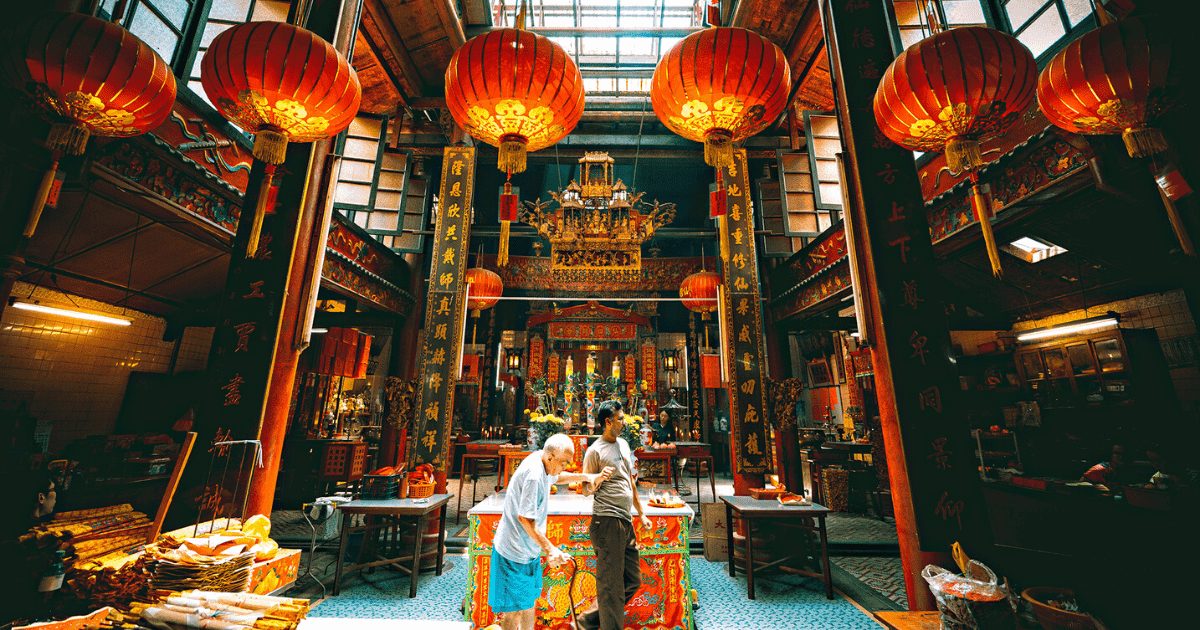 Sin Sze Si Ya Temple is located near to Central Market and is the oldest Taoist temple in Kuala Lumpur. Built by Yap Ah Loy in 1864, this temple is regularly filled with devotees offering their prayers to the Gods. This Kuala Lumpur attraction is also highly accessible whereby you can take the train and stop at the nearby Pasar Seni station.
While you are here, you can also have your fortune read by rattling the container that is filled with fortune sticks until one stick drops out. You will then take that stick to the master there and he will decipher your fortune for you.
15. Petronas Twin Towers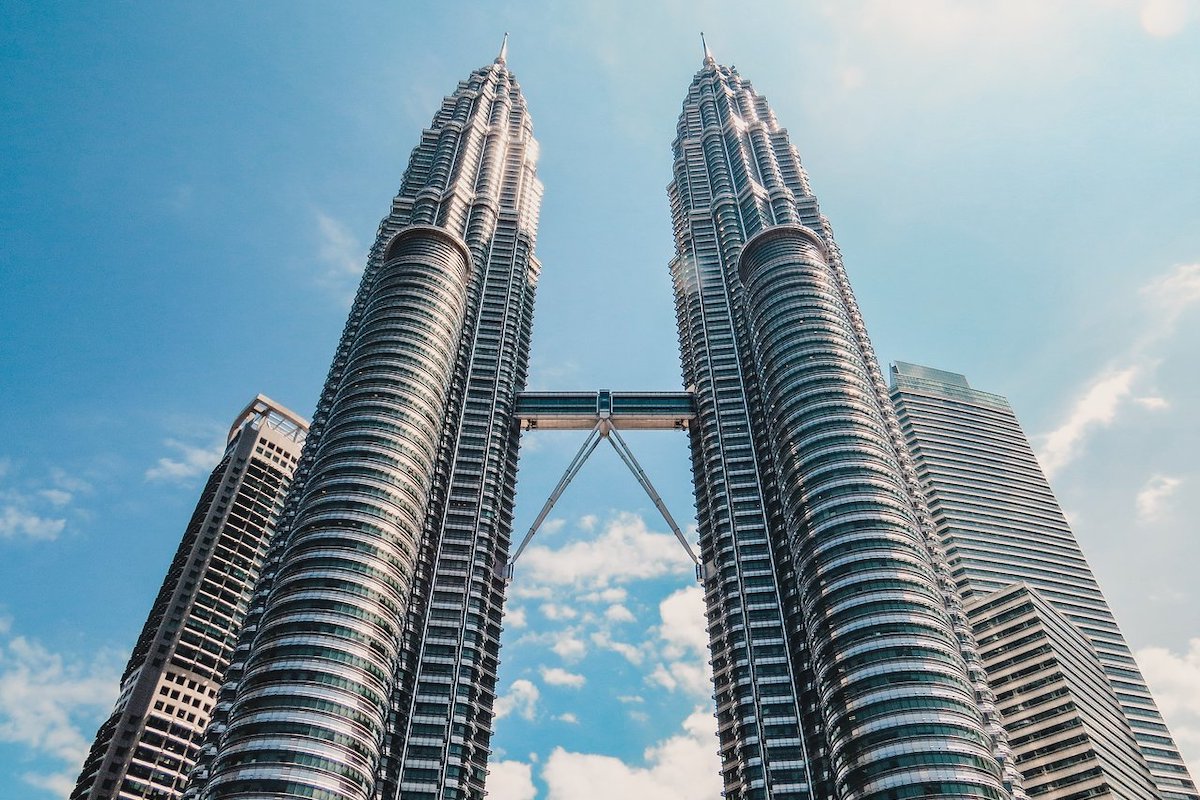 Officiated by Malaysia's Prime Minister Tun Dr. Mahathir bin Mohammad, the Petronas Twin Towers were the tallest buildings in the world from the year 1998 till 2004; until they were surpassed by Taipei 101. These twin skyscrapers have 88 floors on each building, and a sky bridge that connects them at the 41st floor. Visitors can purchase tickets to this sky bridge and be mesmerised by the city view that Kuala Lumpur has to offer.
16. Sultan Abdul Samad Building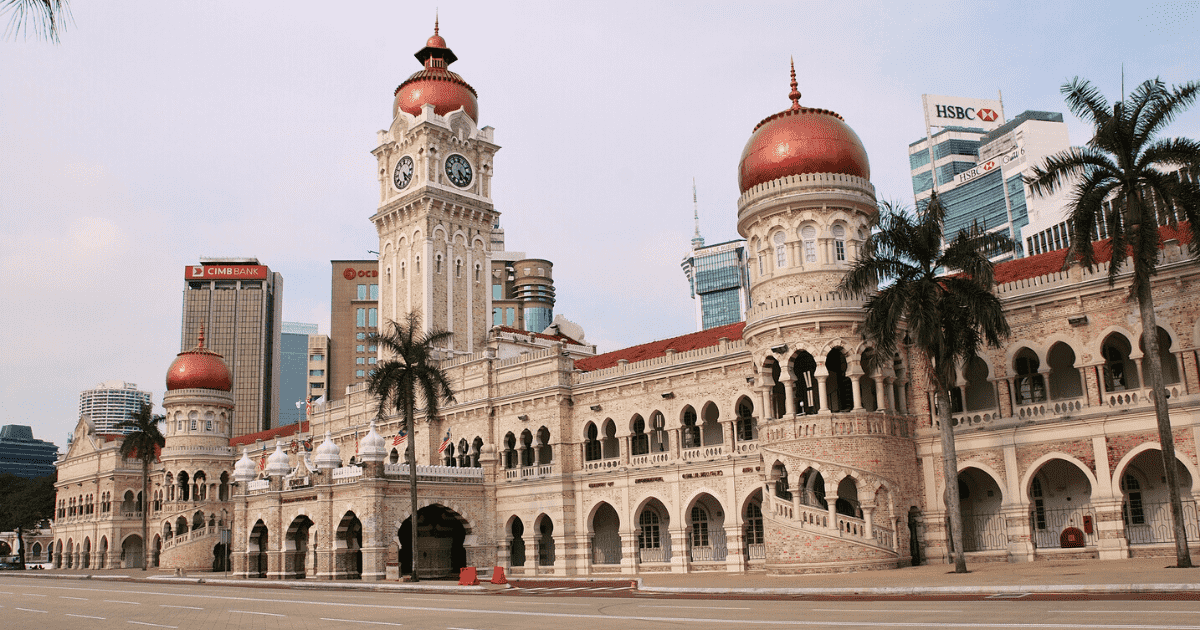 Located in front of Dataran Merdeka, this iconic building is a part of Kuala Lumpur's oldest heritage buildings. Inspired by the Moorish architecture (articulated Islamic architecture of North Africa and parts of Spain and Portugal), this building previously served as a Federal Court of Malaysia before it was moved to Putrajaya. Now, this building stands as one of the prominent attractions in Kuala Lumpur that remains unchanged among the changing Kuala Lumpur skyline.
17. Aquaria KLCC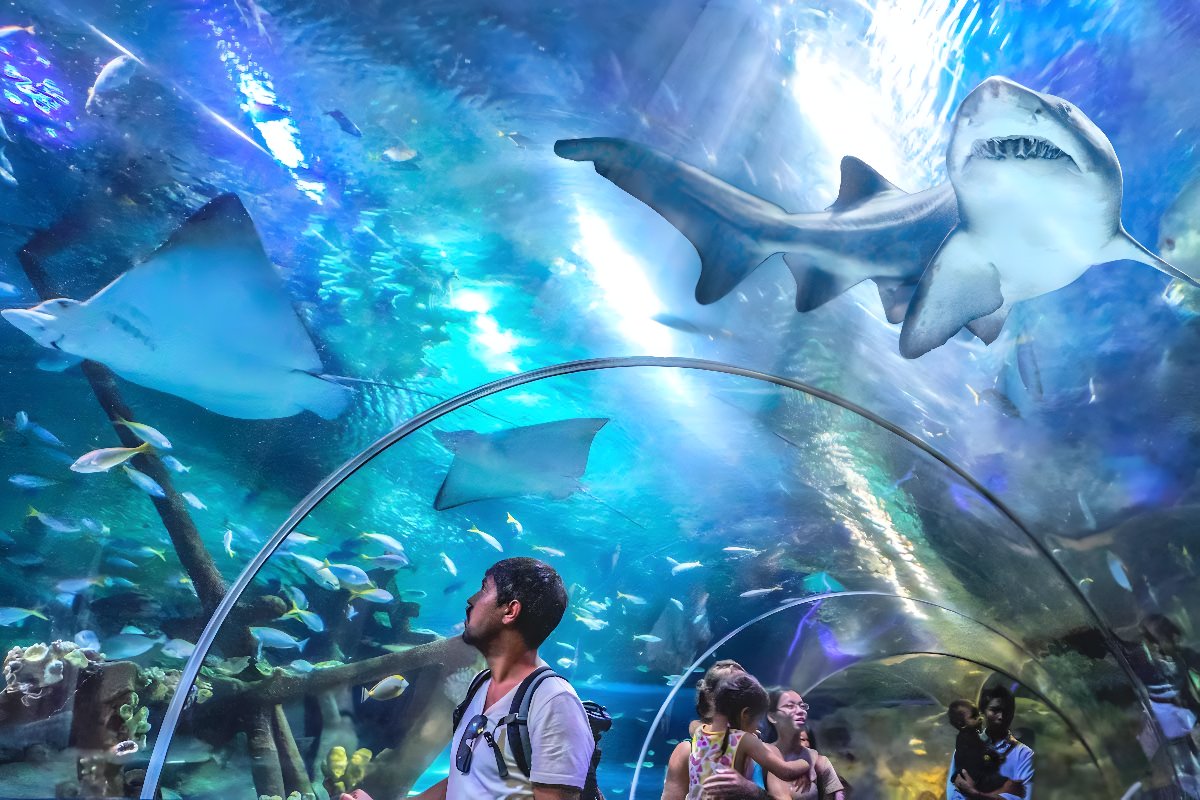 If you are visiting the Petronas Twin Towers, make the most of your trip by dropping by Aquaria KLCC too. With over 5,000 marine and land creatures to check out, this is a perfect place to spend the afternoon. Among the sea animals here are bamboo sharks, stingrays and starfish which you can interact with at the Gene Pool, complete with information about how to handle these gentle creatures. Not only that, there is also a giant aquarium tube housing Bob, the garoupa and Cheryl, the sand tiger shark.
18. Little India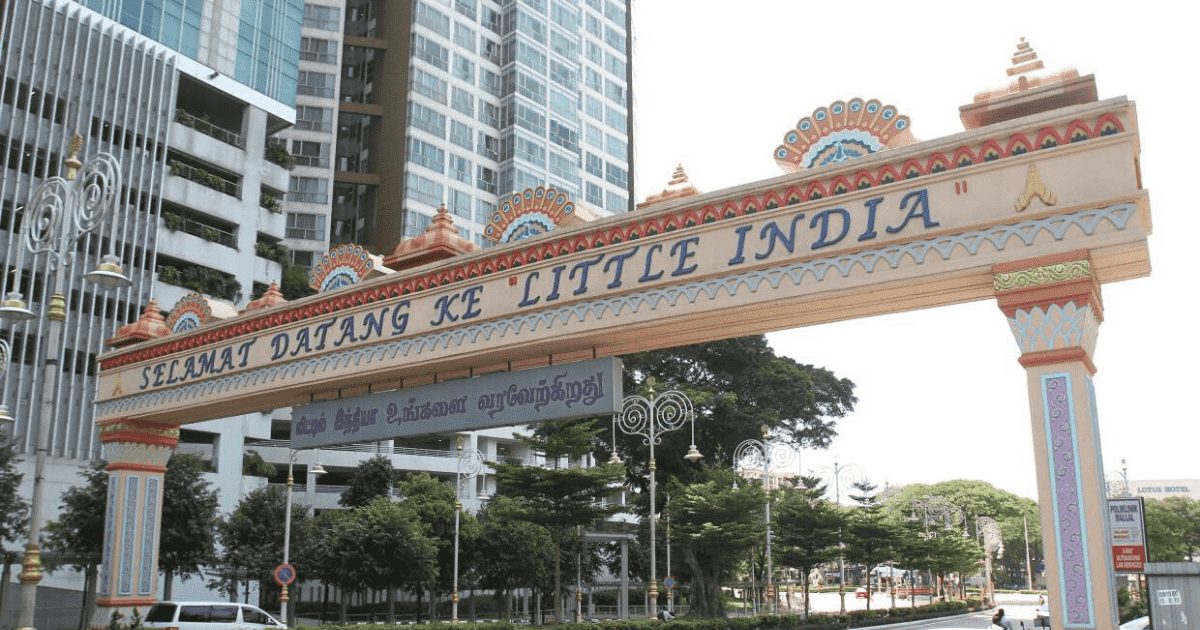 Located in Brickfields, Little India is a bustling road that is lively, year in and year out. There are rows of shops selling textiles, jewelleries and restaurants that whip up the meanest banana leaf rice. Not only that, you will be treated to colourful buildings and a vibrant street when you are here.
19. Royal Museum (Muzium Negara)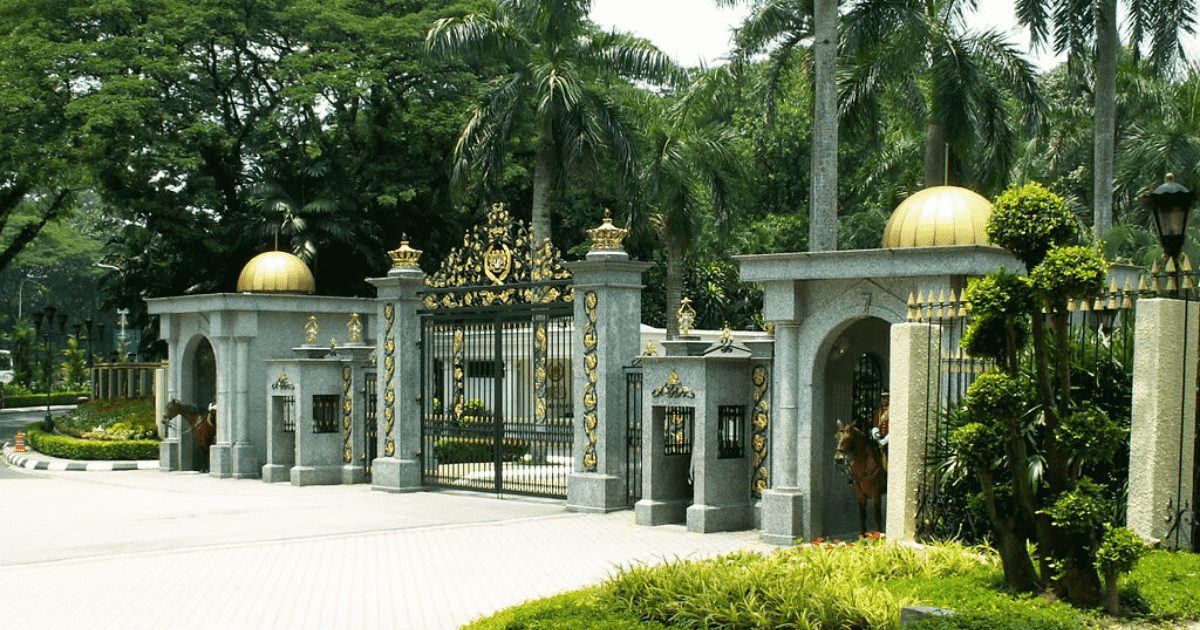 Located along Jalan Syed Putra, the Royal Museum used to be home to the Yang di-Pertuan Agong. It has since been converted to become a museum, where the public can catch a glimpse of the lifestyle of Malaysia's Supreme King. You can sign up for a guided tour here which takes you to the 22 rooms in the palace. Among the rooms, Balairung Seri room is the most noticeable room as this is the space where the king meets his subjects.
20. National Mosque of Malaysia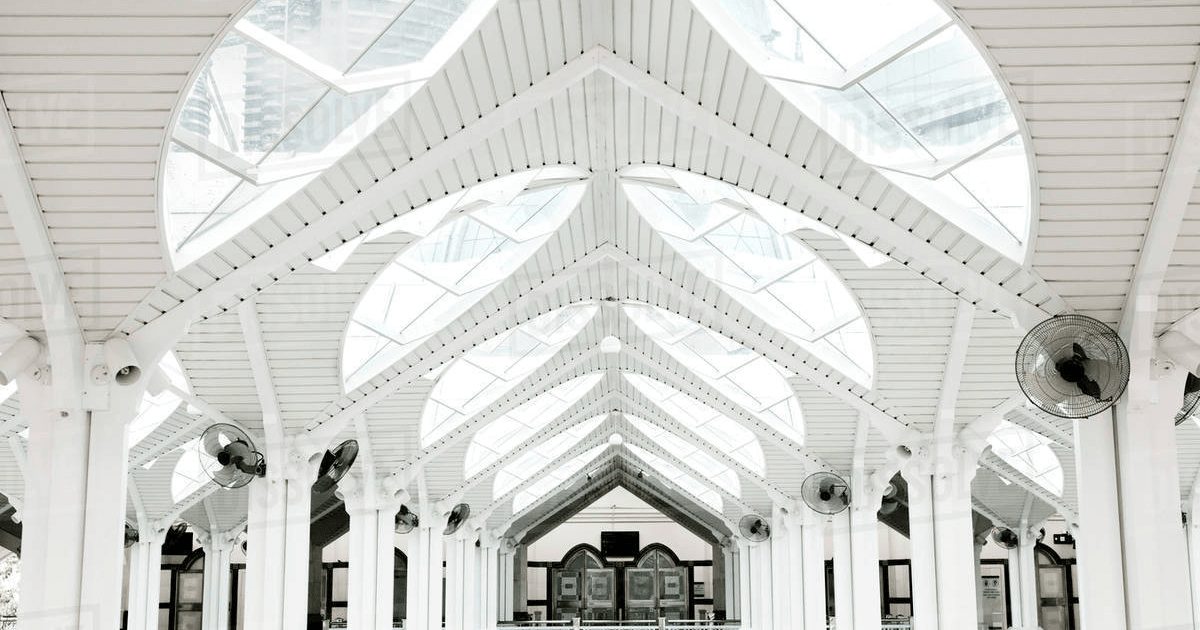 Located not too far away from Lake Gardens, is the National Mosque of Malaysia. The highlight of this place that is surrounded by 13 acres of lush greeneries is the 73-metre high minaret. The other outstanding feature is its 16 pointed star concrete blue-tiled roof which can be seen from afar.
As a testament that the religion is kind and generous to all faith, the National Mosque of Malaysia opens its doors to all visitors. As with other religious attractions around the world, you will need to dress accordingly and adhere to the guidelines of the space.
21. Perdana Botanical Garden (Taman Tasik Perdana)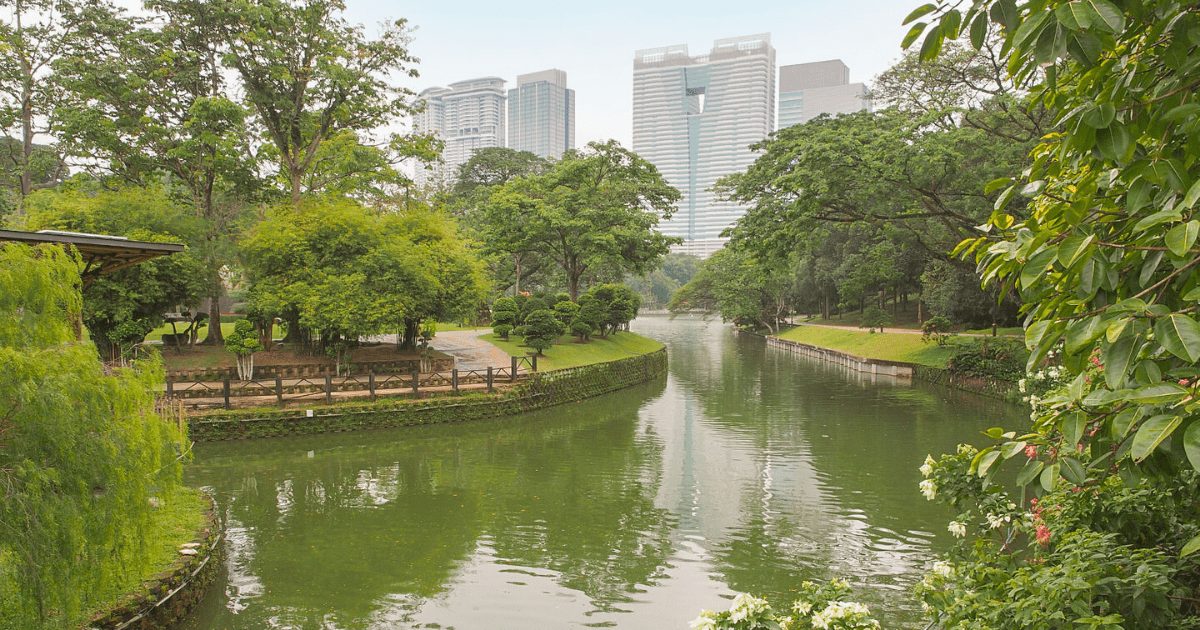 If you want to take a break from the concrete jungle, you can head to Perdana Botanical Garden for a change of view and a breath of clean air. Situated within Tun Abdul Razak Heritage Park, Perdana Botanical Garden (formerly known as Lake Gardens) is 227 acres of lush greeneries, landscape hills and flat terrains. There is also a bird park, butterfly park, and deer park here which will easily take up an entire day. If you are too tired to walk, there is also a shuttle tram service provided here to bring you from one destination to another.
22. National Monument (Tugu Negara)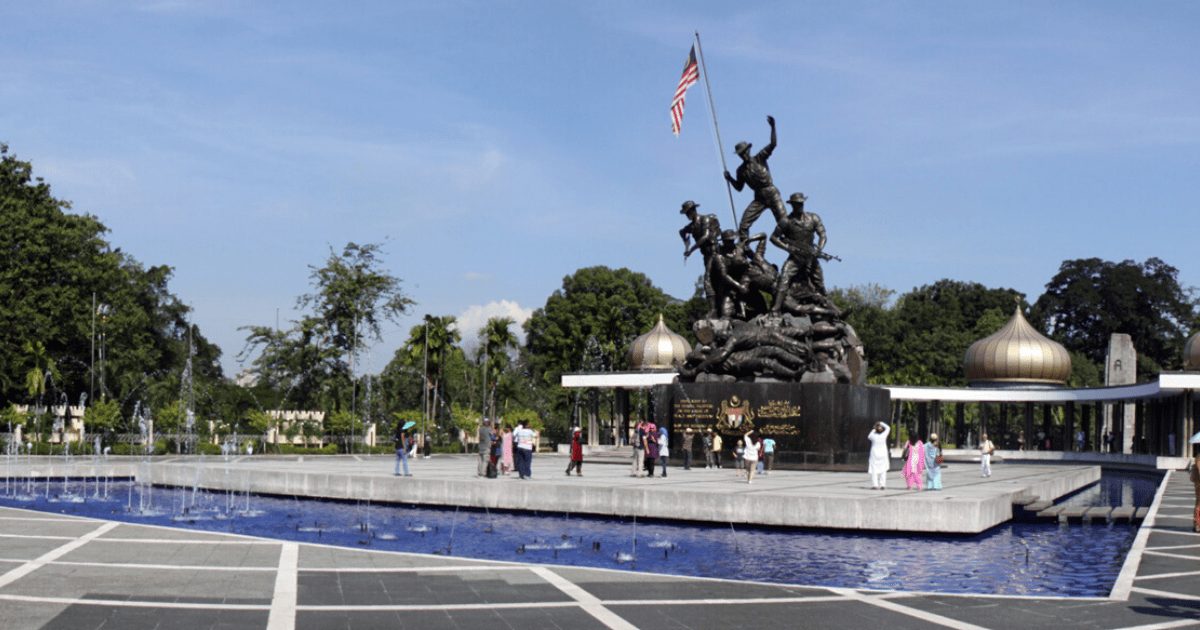 The National Monument is a sculpture paying tribute to the brave soldiers who fought relentlessly for the country's freedom and independence. This iconic 15.5 metres high bronze sculpture of 7 soldiers carrying a Malaysian flag is recorded as the tallest free-standing sculpture in the world. The 7 soldiers represent 7 leadership qualities: command, unity, strength, wariness, suffering, courage and sacrifice.
23. Palace of Culture (Istana Budaya)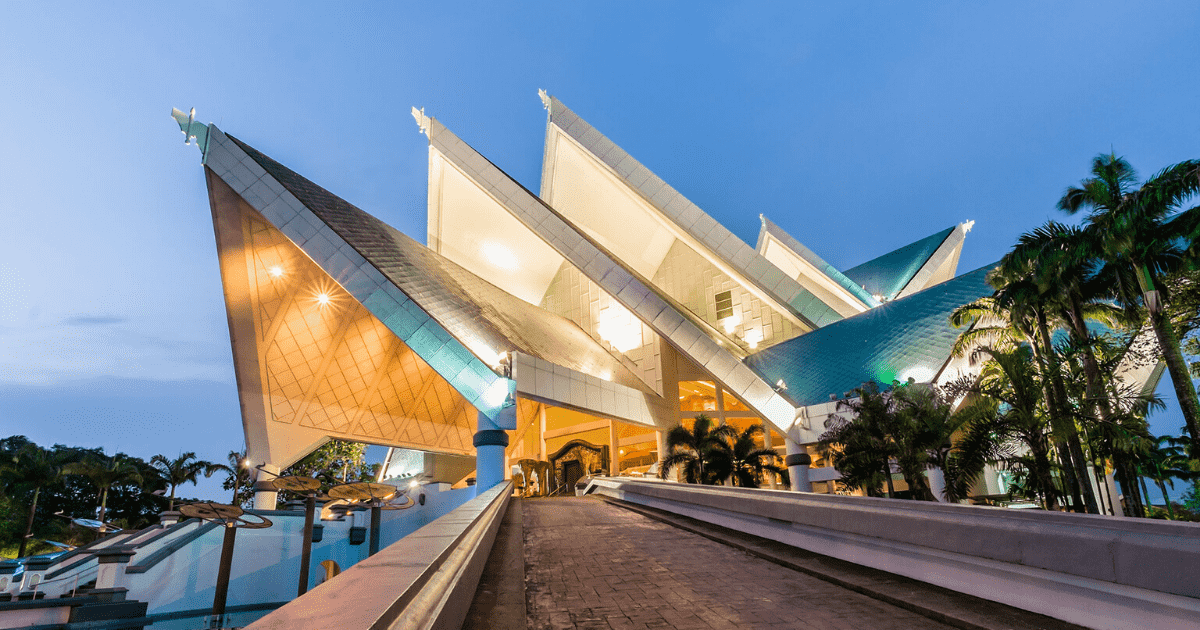 Another one of the many attractions in Kuala Lumpur located in the heart of the city is the Palace of Culture. It is one of the most sophisticated theatres in the world and has hosted many renown local and international shows. The outstanding architecture of this main building takes inspirations from sirih junjung, a traditional flower arrangement displayed during Malay wedding ceremonies. Before you visit this place, make sure to check on the available performances and schedule.
24. National Art Gallery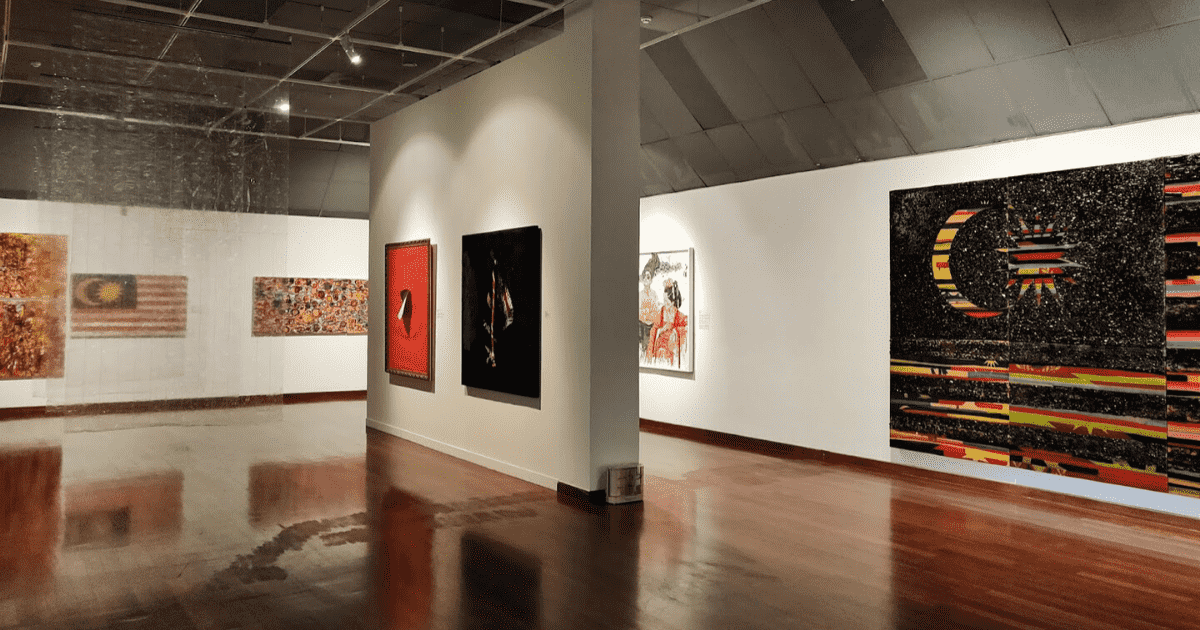 Located along Jalan Tun Razak, the National Art Gallery is one of the most prominent attractions in Kuala Lumpur with 2,500 permanent artworks. The enormous art gallery has two stories, seven galleries and an outdoor exhibition space. Creativity and individuality is very much appreciated in this space as it welcomes all local and foreign contemporary artists to showcase their works here.
25. Royal Selangor Visitor Centre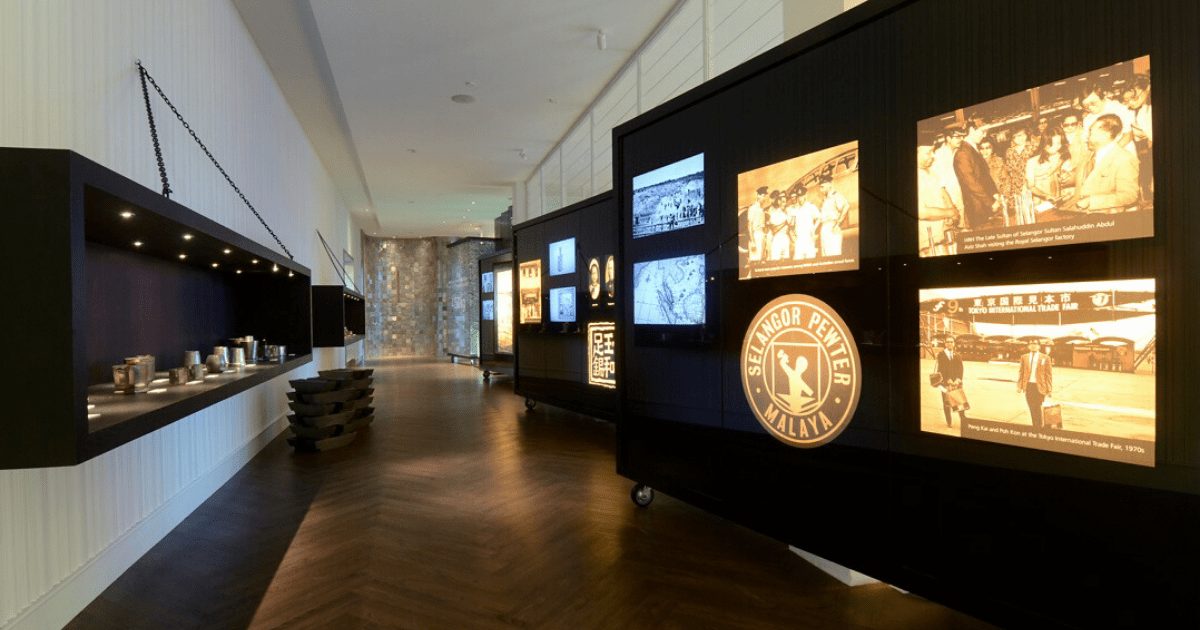 Known as one of the world's most famous pewter, Royal Selangor has a visitor centre that aims to educate visitors about the manufacturing of these high-quality pewters. During your visit here, you will be introduced to the world of pewter through different human senses such as sound, touch, and sight. You can also participate in creating your self-designed pewter at the workshop here with a small fee.
With so many amazing attractions in Kuala Lumpur, you won't run out of things to do here. With countless heritage buildings, cool art spaces and restaurants that never sleeps, the trip to Kuala Lumpur will undoubtedly be an exciting one. You are guaranteed an amazing time with the opportunity to make new friends, try delicious food and be exposed to so many cultures all in one place.