Top 6 Attractions in Kuala Kangsar (2024)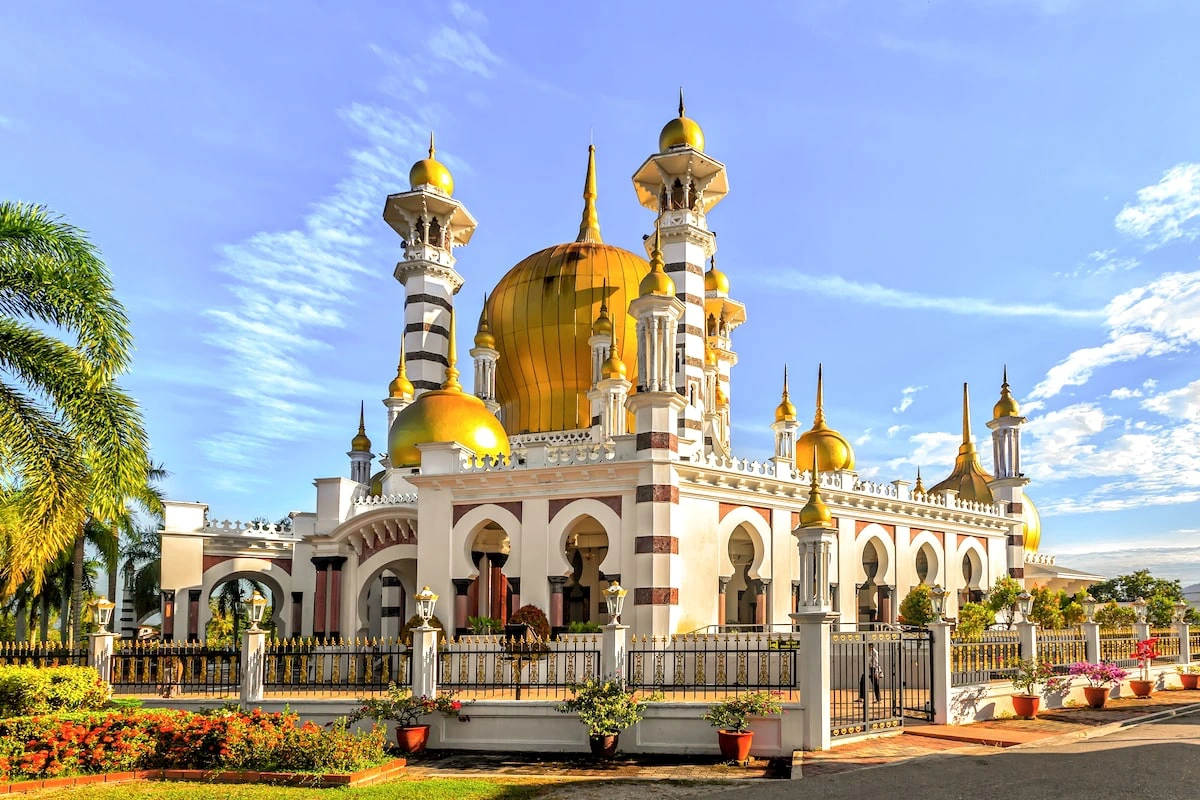 Kuala Kangsar is Perak's royal city, with regal palaces, historical landmarks, and lavish architectural expenditures. Keris artisans and embroiderers who serve royalty lives here, and labu sayong manufacturers who make items for everyday people. With so many tales and legacies in this town, here are the top attractions in Kuala Kangsar you should visit.
1. Ubudiah Mosque (Masjid Ubudiah)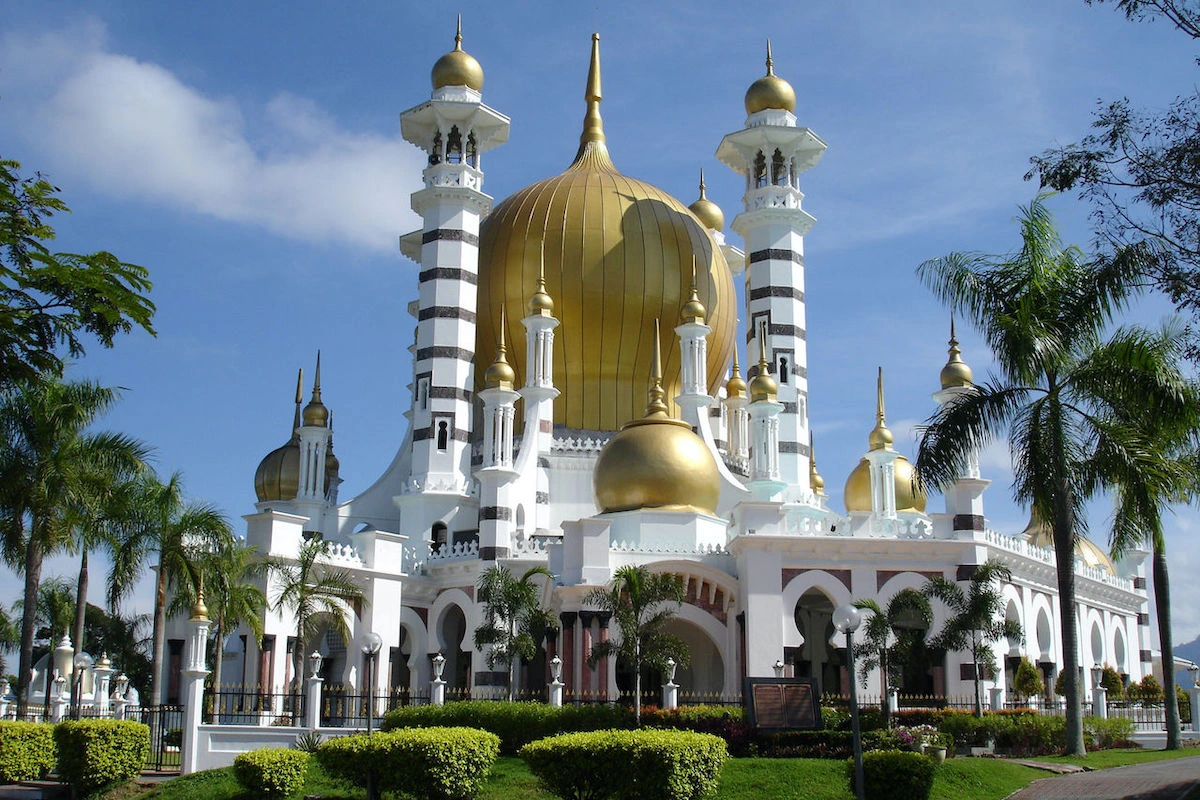 Kuala Kangsar is home to many beautiful mosques, but the Ubudiah Mosque is undoubtedly one of the most stunning. The mosque was ordered to be built in 1913 by Sultan Idris Murshidal Azam Shah after he recovered from his illness, but he sadly never got to see the completed mosque before he passed away.
However, his legacy lives on in this beautiful building, which has become one of the most popular attractions in Kuala Kangsar. Visitors from all over Malaysia come to admire the mosque's magnificent architecture and spectacular setting, nestled in the hill station of Kuala Kangsar.
The mosque is gorgeous, with its beautiful white domes and stunning minarets. It is not only one of the gorgeous attractions in Kuala Kangsar but also one of Malaysia's most beautiful mosques. So, if you're ever in Kuala Kangsar, check out the Ubudiah Mosque. You won't be disappointed!
2. Victoria Bridge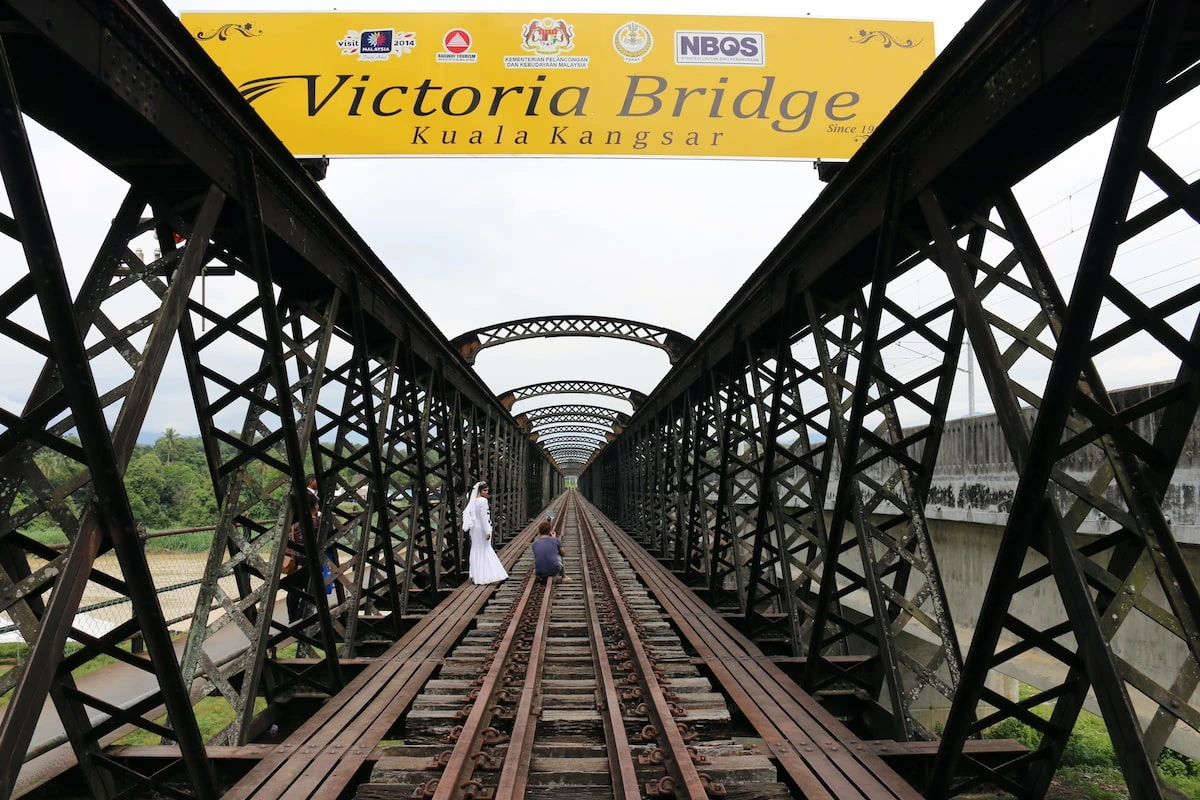 This location is one of the best attractions in Kuala Kangsar for stunning photo opportunities. The Victoria Bridge, which spanned the Perak River near Karai and was erected in 1897, is also one of Malaysia's oldest railway bridges. It was named after Queen Victoria in honour of her Diamond Jubilee Year. Before decommissioning in 2002, Victoria Bridge connected Penang with the western Malay states by rail transit of tin ore.
A patisserie near Victoria Bridge sells freshly baked bread and Milo Kepal, a mildly sweet, iced treat made with one of Malaysian's favourite drinks, Milo. You can take a break while observing the sight of the bridge.
3. Palace of Memories (Istana Kenangan)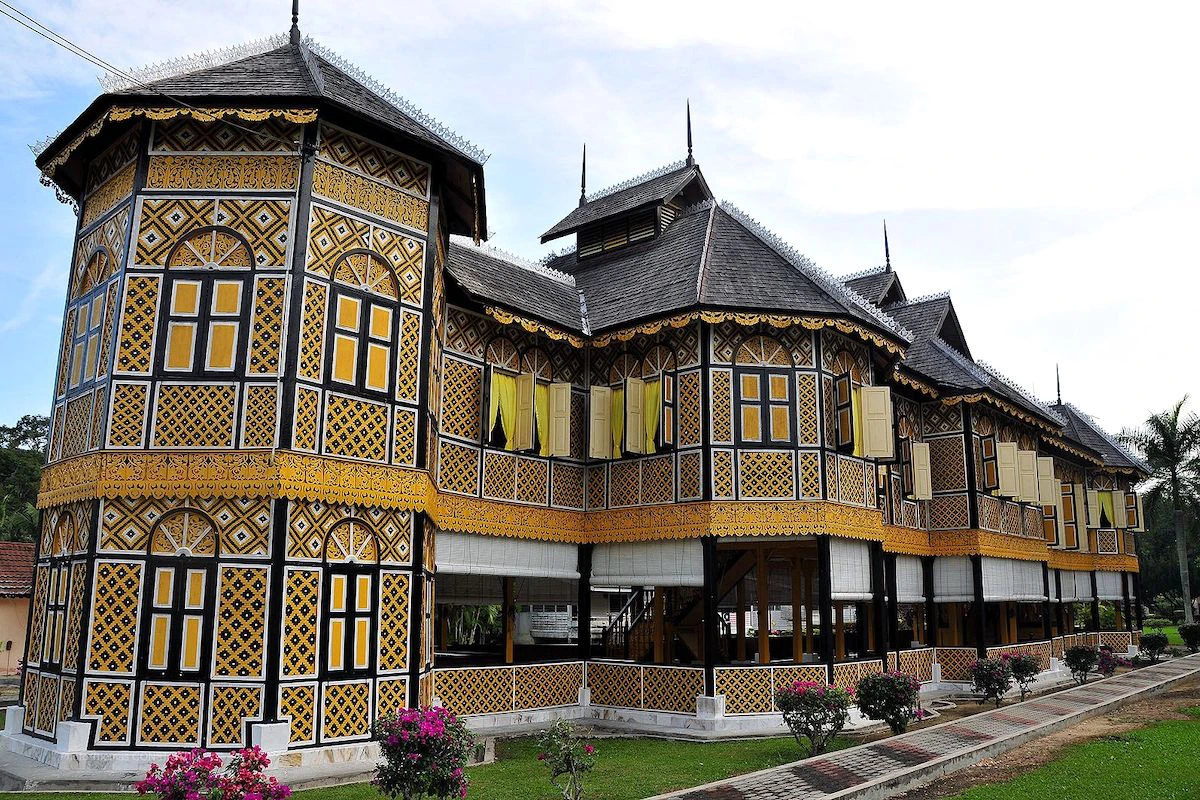 The historic Palace of Memories, now the Perak Royal Museum, served as a place for royal celebrations and funeral preparations. It was known as Istana Mayat (Palace of the Dead) after being used for burial preparations. It was subsequently known as Istana Kenangan (Palace of Memories) by the First Prime Minister Tunku Abdul Rahman in 1986.
This Kuala Kangsar attraction comes from a stunning traditional Malay mansion. The wooden structure was constructed with no iron nails, and the walls were adorned with wicker wood and meticulously carved sculptures. The palace features a distinctive form that resembles a sword in its sheath.
4. Labu Sayong Craft Centre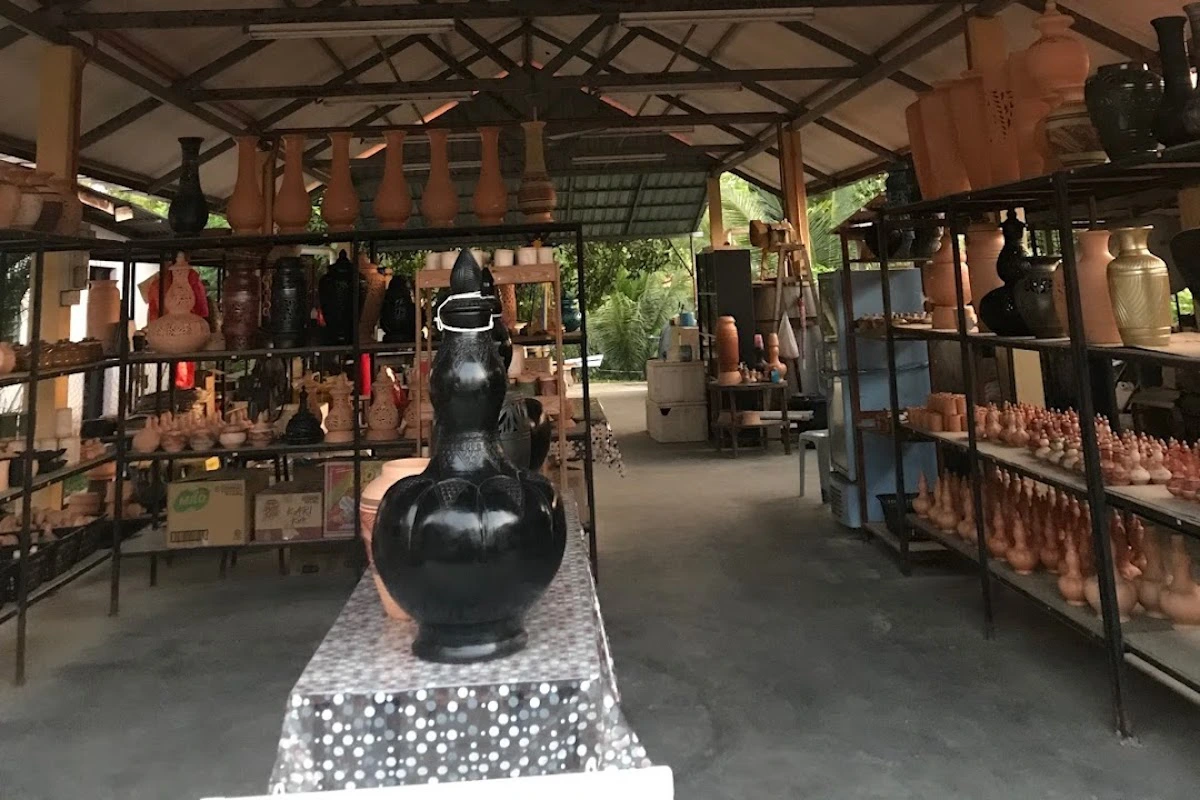 The Labu Sayong, a traditional water pitcher shaped like a gourd, symbolises Kuala Kangsar. While some believe the water has therapeutic properties, most residents use it to keep their drinks cool. You can witness it being manufactured the old-fashioned way or participate in workshops where you can make your own.
5. Keris Maker of Perak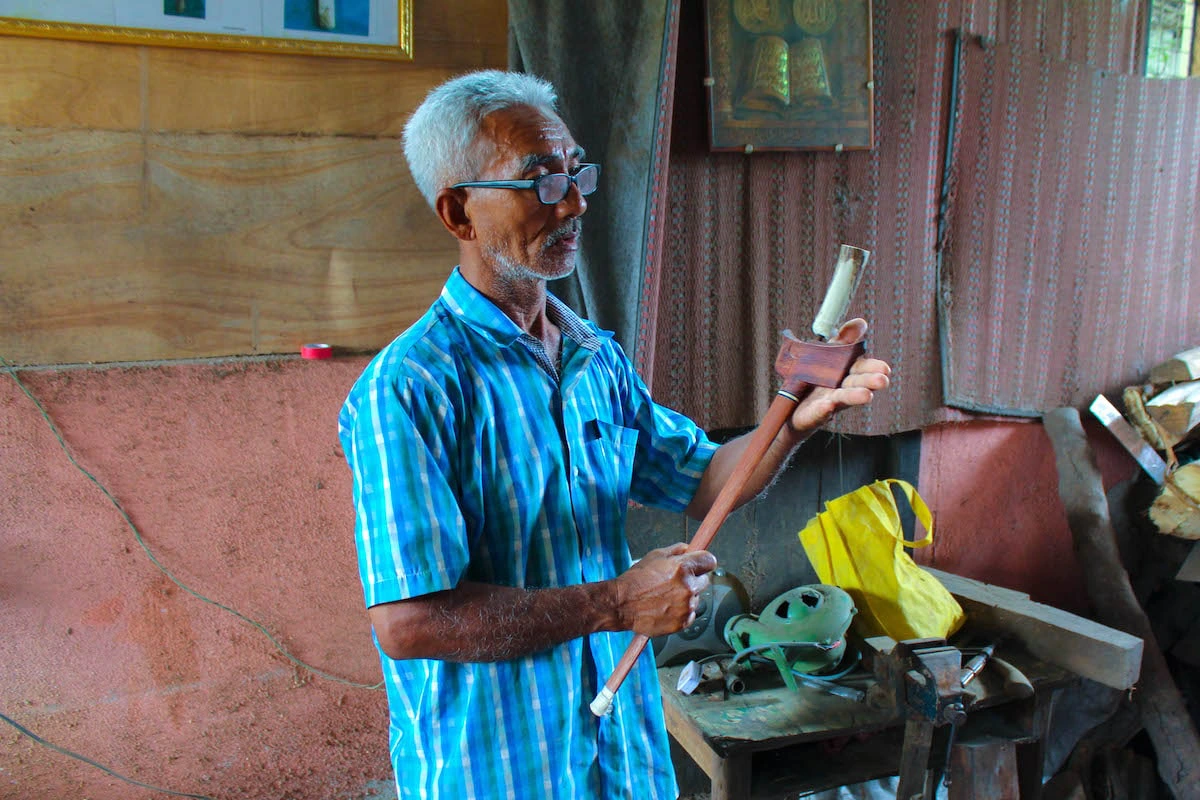 The traditional machete of the Dayak tribe is called a klewang or keris. It's often made as an heirloom, status symbol or accessory during official gatherings. The technique of creating one is sacred and is usually passed down through generations of blacksmiths like Pak Mazin at Bukit Chandan. Visitors to the place will be lucky to spot him as he loves to invite guests to join his workshop to learn about keris crafting and see how it's done in person – not just read about it on paper.
Raja Shahriman Raja Aziddin is another well-known blacksmith in the area for his unique take on iron forging. He transforms iron parts into beautiful metal sculptures that frequently resemble the human form, inspired by traditional keris forging techniques. If you are lucky, you can watch him work as he creates his next masterpiece.
6. Tekat Benang Emas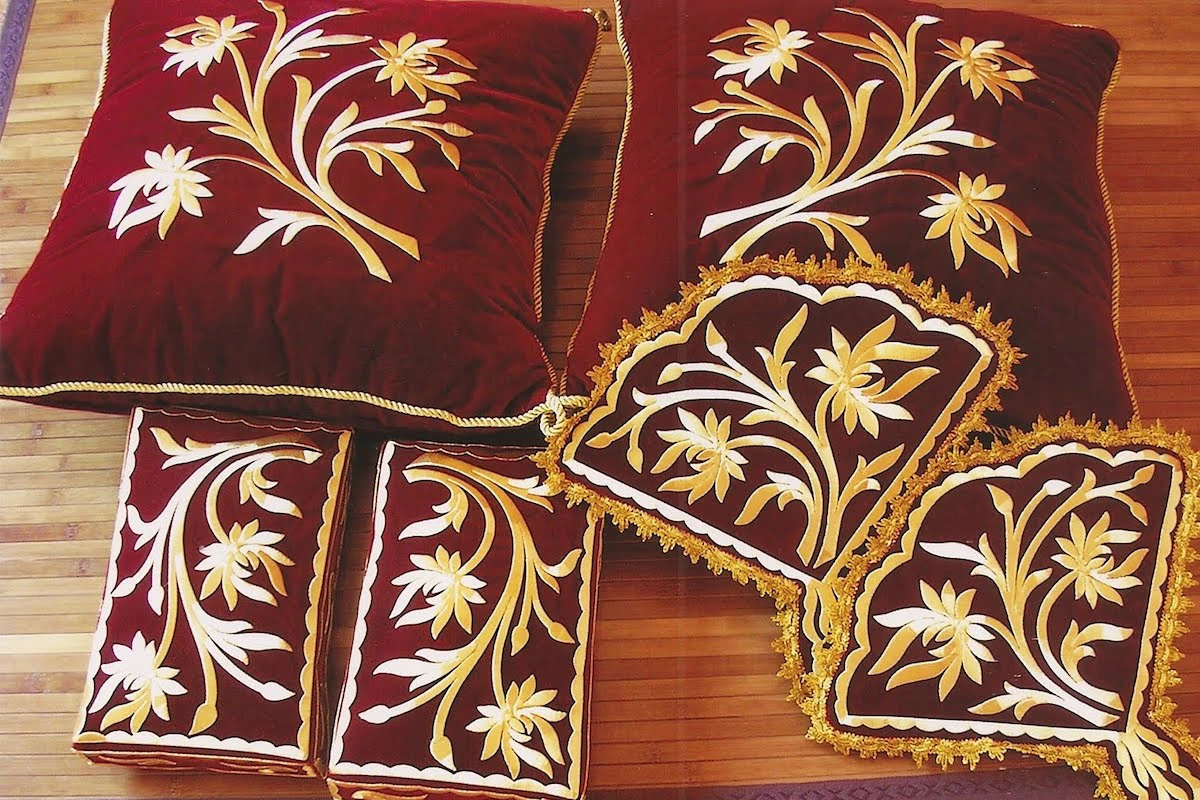 Kuala Kangsar is not all about royal palaces and historical sites – the town is also home to a unique form of embroidery known as Tekat Benang Emas, or Gold Thread Embroidery. This intricate craft involves tiny gold threads handwoven into fabulous floral designs on velvet items.
When visiting Kuala Kangsar, you'll have the opportunity to watch an artist at work and even try your hand at this delicate craft with the assistance of Puan Mardziah. Puan Mardziah is a well-known embroiderer among the locals, and some of her stunning work can be seen in palaces and museums.
The elaborate stitching that Puan Mardziah's family has used to make their clothes for decades requires a skilled hand. However, they continue to do it even though the labour is time-consuming as it is lucrative. This Kuala Kangsar attraction is worth a visit for those interested in learning more about this fascinating form of embroidery.
With all this city has to offer, it is no wonder it has seen an influx of visitors. Apart from the many attractions in Kuala Kangsar, the city's rich history and the ties it still holds ensure that any trip here is priceless.