Fascinating Korea - Busan / Gyeongju / Ulsan / Daegu / Seoul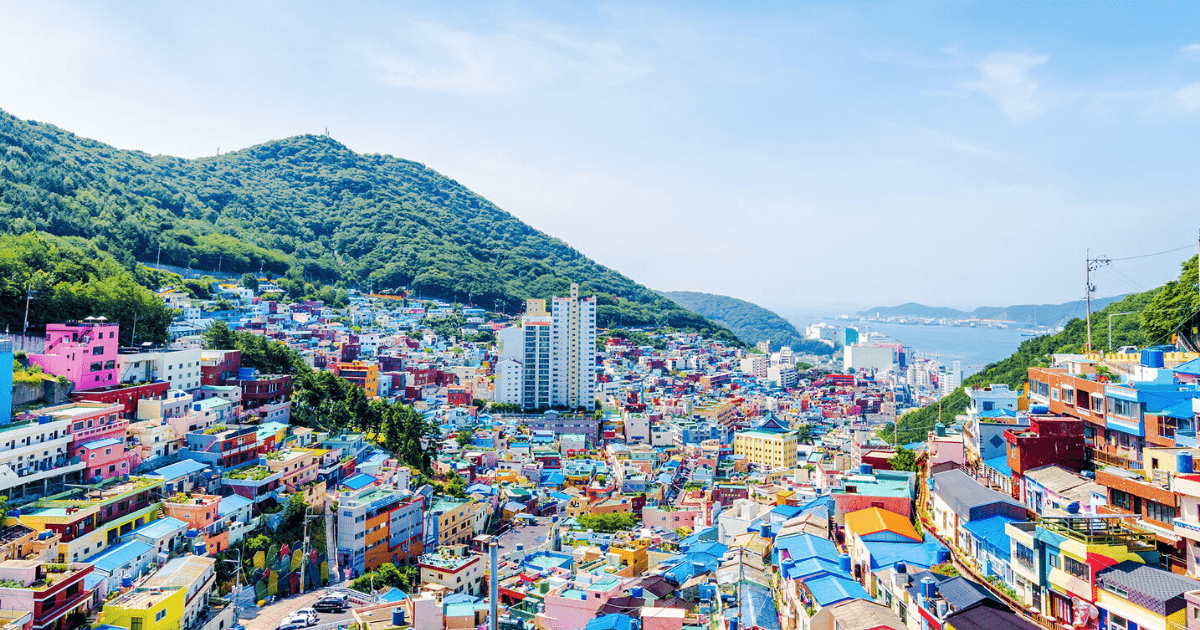 Travel Package by Malaysian Harmony
From RM4,559 / person
---
Overview
Day 1: Kuala Lumpur / Incheon (seoul)
Assemble at Airport for your flight to the capital of Korea – Seoul.
Day 2: Arrival Incheon – Seoul - Gimpo Airport / Domestic Flight / Busan
- Hyundai Motorstudio Seoul: offers a great opportunity to take a look at every aspect of automobiles. Each floor is designed with different concepts, and visitors can try various experiences regarding automobiles. A children's activity zone, an automobile museum, image walls, and more await visitors.
- Gamcheon Cultural Village: a theme that house projects and alleyways of tours throughout the formative work experience, recreated by local residents a place where you can enjoy the sights.
- Jagalchi Market: is Korea's largest seafood market. If you visit you can eat fresh raw fish right at the market.
Day 3: Busan
(during End Mar – Mid Apr, Itinerary For Yonggung Temple & National Maritime Museum Will Replaced By Jinhae Cherry Blossom Festival)
- Yonggung Temple: was first built in 1376 by the great Buddhist teacher known as Naong during the Goryeo Dynasty.
- National Maritime Museum: incorporate all parts of marine and sea life. We will visit to aquarium and 4D theatre.
- Oryukdo Sky Walk: you will be thrilled with the view of the waves while looking down through the transparent floor.
- BIFF Square: is said to be the most significant film festival in Asia. Its main focus is to introduce new films and new directors especially those from Asian countries.
Day 4: Busan - Gyeongju - Ulsan
- Bulguksa Temple: is the representative relic of Gyeongju and was designated as a World Cultural Asset by UNESCO in 1995. The beauty of the temple itself and the artistic touch of the stone relics are known throughout the world.
- Tumuli Park: holds about two dozen Silla Kingdom burials of royals and officials, including several double tombs where a husband and wife were buried together.
- Taehwa River Bamboo Grove: the bamboo field, which is about 4 kilometers long and 20-40 kilometers wide, was created by the villagers in hopes of preventing the frequent flooding that occurred during the Japanese colonial period.
- Daewangam Park: is a seaside park located on the east coast. A 1-km trail leads to the seashore after passing through a forest of pine, cherry trees, magnolias, camellias, apricots, and forsythia. The seaside is littered with weathered rocks carved into interesting shapes by the wind and ocean. Another stroll path leads to a view of the Ulgi Lighthouse.
Day 5: Ulsan - Daegu
- Chengdo Persimmon Wine Tunnel (Wine Tasting): Its about 1 km in length and is filled with 150,000 bottles of wine. This tunnel was originally a train tunnel but now used for Wine storing, art galleries and cafes.
- Hill Crest: it's a large environmentally friendly, educational and recreational park with a large herb garden, a green tea field, a family zoo, a mini theme park and the adventure center itself.
- Dongseongno Fashion Street: the streets are packed with hundreds of stores full of personality that reflect the city's fast-paced fashion trends.
- Mount Apsan Park: take the cable car to the top of the mountain to experience breathtaking views of the entire city and beyond.
Day 6: Daegu – Seoul
- Gyeongui Line Forest Park: this 6.3km park, named for the former Gyeongui Line (on which it was built), is a narrow, long green space that runs along the discarded railroad tracks above Gajwa Station to Hyochang Park Station. Within are nooks for reading, grassy picnic areas, exercise equipment and more.
- N Seoul Tower Hanbok Cultural Experience Center: the center is designed around the theme of the Joseon Dynasty, and features both large photo zones and hanbok of various styles, ranging from traditional to modern and even wedding.
- CHEF Show: as a nonverbal performance, the actors mimic the sound of making bibimbap with beat-boxing and a cappella, demonstration of motions through b-boying, and acrobatics and martial arts.
Day 7: Seoul
- Visit to Ginseng outlet, Healthy Liver Shop and Cosmetic Duty Free Shop.
- Gwangjang Market: it's one of the ultimate places to experience traditional Korean street food and culture all under one delicious roof.
- Dynamic Maze: is an indoor maze and adventure experience! Visitors must overcome challenges and obstacles to complete the maze.
- Myeongdong: is one of the primary shopping districts in Seoul. Many brand name shops and department stores line the streets and alleys.
Day 8: Seoul - Incheon / Kuala Lumpur
Sinchon Ladies Street: is one of the favorite haunts of Seoul's college-aged crowd.
Proceed to Grocery Shop to buy some local food & souvenir till transfer to airport for your flight home.
---