Taiwan Tour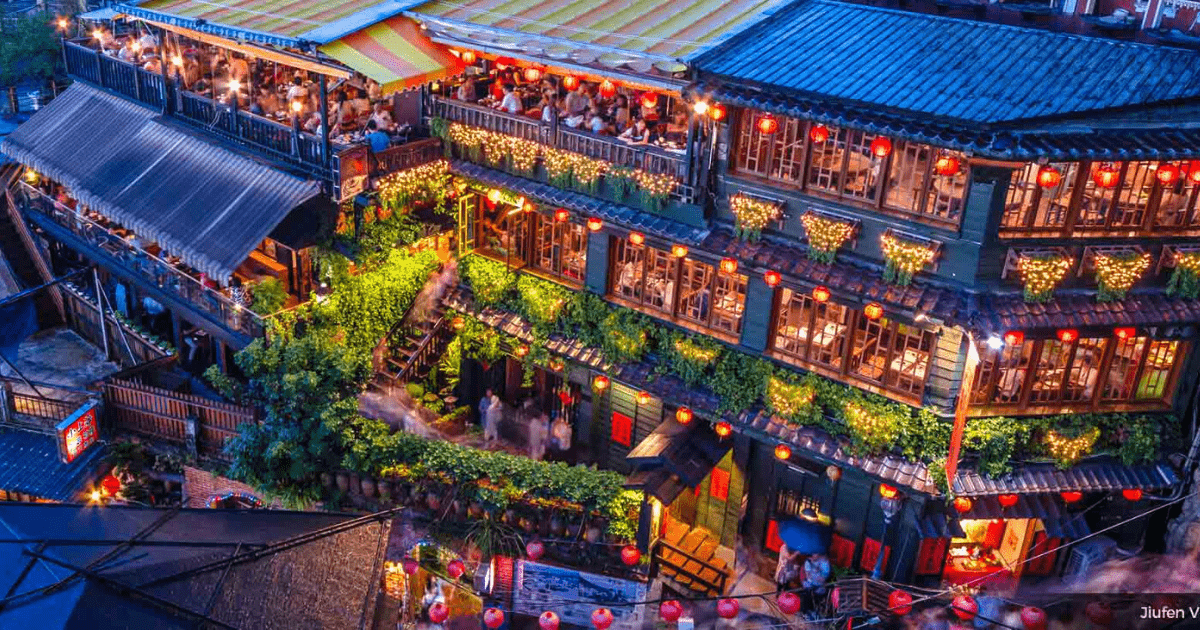 Travel Package by Poto Travel & Tours
From RM3,499 / person
---
Overview
Day 1: Kuala Lumpur - Taipei
Welcome to Taipei! This Taiwan's capital city will welcomes you with abundance of interesting things to be offered. This city boasts a lively metropolis that blends well with bustling night markets, historic towns and marks of cultural elements. Have a rest before we start our discovery tomorrow!
Day 2: Taipei
Today, let's get to know Taipei at a glance. We will have an outside view of the Grand Hotel because of its architecture that draw people attention and it has become a prominent landmark of Taipei. The main building of the hotel is one of the world's tallest Chinese classical building and showcasing significant Chinese cultures with its dragon, lion and plum flower motifs.
Then, head over to one of Taiwan's most beautiful national parks due to its hot springs and sulphur crystals, Yangmingshan National Park. Wander along the beauty of nature, enjoy the scenic view and breathe the fresh air out of it. February through April is the best time to enjoy the mesmerizing sea of bloomed flowers view at this park.
It is time for shopping spree! As Taipei is well known for its market, you have to see it for yourself. Wufenpu Clothing Wholesale Market is undisputedly the best place for crazy apparels, shoes, bags and accessories bargains. A maze of lanes and alleys full of racks of clothing will definitely empty your pockets, but fill your wardrobes. A good bargaining skill is the one you required.
If Tokyo has Harajuku for its youth shopping focal point, Taipei has its Ximending Shopping District. Step your foot there and you will be thinking you have been teleported to Japan. This pedestrian shopping area concentrates on hip, funky, cheap and trendy things and that is why it draws youth attention. You will find some unique and creative souvenirs to bring home here.
Day 3: Taipei
Before heading a little bit outside of city today, we will bring you to a Food Souvenir place. You will watch how the famous pineapple cake of Taiwan been produced here and you might be able to experience doing it on your own as well. Don't worry as this premise also introducing the halal pineapple cake and definitely you have to buy and bring home some for your family and friends!
Let's visit one of premier tourist highlight in Taiwan, the Yehliu Geopark. This park is famous for its unique geological rock formations including the iconic Queens Head. Expert says that the Queens Head is not going to stood for long because the erosion of wave and wind might erode the neck of the Queen in which now is too thin. So, let see it now before it gone forever.
Continue the day with a stop at a seaside town of Tamsui. Stroll along the Tamsui Fisherman's Wharf while overlooking the Lover's Bridge and get yourself all sort of creative souvenirs from the Tamsui Old Street. Have a quick photo stop at the nearby Fort San Domingo, a historic fortress built in 1628 by the Spanish Empire.
Back to Taipei and we will bring you to another night market galore! Shilin Night Market is undoubtedly the largest and most well-known night market in Taipei. While it is famous among the food hunters due to variety of savoury local delicacies, this market also featuring alleyways of local, traditional and international merchandizes.
Day 4: Taipei
Feast your eyes today at Ta Shee Blooming Oasis where you can wander through fields of seasonal flowers. There is also Statue Park within the area exhibiting all the famous and historical people in Taiwan.
Want to know more about the long-serving and first President of Taiwan, Chiang Kai-Shek? We will head to CKS Memorial for that purpose. This octagon-shaped white building designed as it because eight sides resemble a good fortune and all details you need is here.
Get the opportunity to perform your prayer at the largest mosque in Taiwan, Taipei Grand Mosque and meet the local Muslim community there.
Enough of all night markets & streets? We will have a luxury shopping experience at the Taipei 101 Mall. Located within the iconic skyscraper of Taipei 101, this mall featuring world top brands such as Chanel, Patek Philippe, Louis Vuitton and many more.

OPTIONAL TOUR: Not having the mood for high end shopping? You may head up to the Taipei 101 Observatory at your own cost. Take the Guinness World Record breaking high speed elevator to the observatory at the 89th Floor in which taking only 37 seconds to reach the deck! Have an unobstructed view of the city in all directions and there is also outdoor observatory for those looking for some thrills. Rate: NT$600 per person. (Rates subject to change)
Day 5: Taipei - Kuala Lumpur (B)
Safely arrived in Kuala Lumpur!
---