Go Around Taiwan + Long Yun Holiday Farm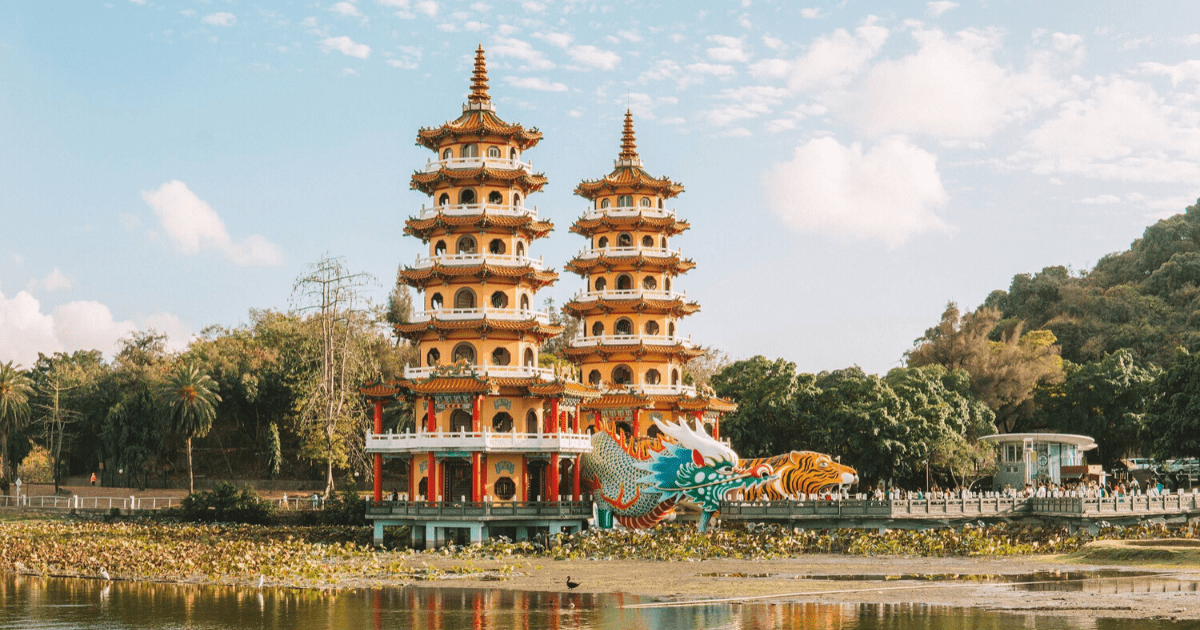 Travel Package by Apple Vacations and Conventions
From RM2,999 / person
---
Overview
Day 1: Kuala Lumpur Taoyuan - Taipei
Assemble in KL International Airport for flight to Taoyuan.
- Shilin Night Market
Day 2: Taipei - Pingxi - Taichung
- Martyrs' Shrine
- Shifen Old Street + Sky Lantern Fun (4 person/ lantern) - Famous for sky lantern handicraft where you will be able to write your wishes on a lantern and let those prayers soar high in the sky.
- Jiufen - Epitomized by its lanterns lighting up the narrow alleyways, Jiufen is as charming as anywhere in Taiwan, and provides remnants of what was a booming mining town controlled by the Japanese.
- FengJia Night Market
Day 3: Taichung - Nantou- Chiayi
- Wen Wu Temple
- Sun Moon Lake - Sun Moon Lake, Nantou is Taiwan's largest lake and, with 6 million visitors a year, also one of Taiwan's most popular scenic attractions.
- Formosan Aboriginal Cultural Village (Includes Cable Car)
- Longyun Leisure Farm (Mochi DIY + Night Tour)
Day 4: Chiayi - Kaoshiung
- Longyun Leisure Farm (Day Tour) - Alishan Long Yun Leisure Farm is situated 1,500m above sea level at Alishan. It is a place for you to forget the hustle and bustle of city life, a relaxing journey and enjoy the breathtaking scenery.
- Alishan National Park - Alishan National Park is one of the most famous and iconic mountain areas in Taiwan. The mountain villages, ancient forests, hiking destinations, and tea plantations have made it a popular destination for tourists. Sisters Lake, Shouzhen Temple, Three generation of wood and Shenmu is one of the must see scenic places.
- Ruifeng Night Market
Day 5: Kaoshiung - Taidong
- Fo Guang Shan - Consist by 4 main monuments and number of museum and etc. Huge Buddha which height of 120 meters is the most significant of Fo Guang Shan.
- Buddha Memorial Center - Visitor able to view "former eight tower, after the Buddha, South Mountain, north of Gion " pattern. The main building is located in the central axis , from east to west in turn have " Homage hall ", " eight tower", " people photography Taiwan ", " Bodhi Square ," Buddha Memorial Center museum and "Buddha"
- Chihpen Hot Spring - Located about 17 kilometres southwest of Taitung City, Zhiben is a place that flourished due to hot springs. In addition to the beauty of the mountains, the natural hot springs play an important role in attracting tourists and it is the most famous tourist destination in Taitung.
Day 6: Taidong - Hualien
- Lingzhi Product Center
- Taroko National Park - With its wonderful and spectacular natural cliffs, Taroko has become one of the famous world wonders. In the language of the aborigines, Taroko actually means "great mountains".
- Changchun Temple
- Yanzikou
- Taroko Arch
Day 7: Hualien Yilan - Taipei
- To Su'aoxin Station by train from Hualien to Yilan
TAIPEI City Tour :
- TianLu Center
- Pearl Centre
- Pineapple Cake Pastry Shop
- Taipei 101 (89th floor observatory by own expenses)
- Ximending
Day 8: Taoyuan / Kuala Lumpur
Transfer to airport for flight back home
---