Busan, Jeju Island, Gyeongju, Daegu + Free day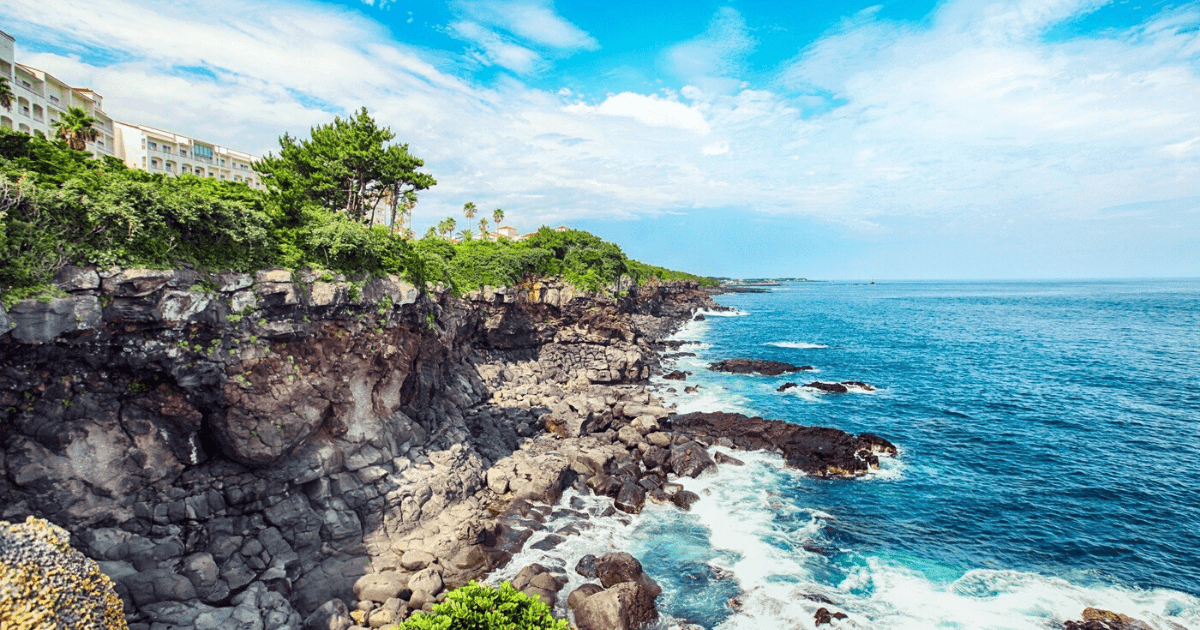 Travel Package by Sedunia
From RM3,278 / person
---
Overview
Day 1: Arrive Busan / Jeju
On arrival, Busan – Gimhae International Airport meet and greet by local representative, drive pass by to Busan Gwangandaegyo Bridge ( Gwang An Bridge ). After visit to Haedong Yonggungsa Temple - This superb attraction offers visitors the rare find of a temple along the shore line . The special sites at the temple are the 108 stairs and stone lanters lining the rocky landscape.

Late afternoon, transfer to Gimhae International Airport to catch the domestic flight to Jeju . Upon arrival , visit Yongduam Rock, also known as "Dragon Head Rock", an unusual lava formation that look like a roaring dragon rising from the sea into the sky .
Day 2: Jeju / Busan
This morning visit Seongsan Sunrise Peak, a stone peak great for watching sunrise. Proceed to Seongup Folk Village, a folk and history museum with miniature display of traditional villages. . Next visit Seopjikoji Hill , was the filming site of Gingko Bed, The Uprising, One Thousand and One Nights and other Korean TV dramas .
Continue to Mount Hallasan - there are 368 parastic volcanoes called Oreum ( peaks ) around the main mountain . A stop at O'sulloc Tea Museum teaches visitors about Korea's traditional tea culture. Continued to Mysterious Road, experience the strange phenomenon of going uphill when your vehicle's engine is turned off. Thereafter transfer to Jeju Airport to catch the domestic flight to Busan.
Day 3: Busan * No Guide & No Coach Provide *
Free at own leisure.
( Tour suggestion : Gukje Market , BIFF Square , Jagalchi Market , Nampo-dong Street )
Day 4: Busan / Gyeongju / Daegu
This morning transfers to Gyeongju by coach , upon arrival visit Bulguk Temple is the representative relic of Gyeongju and was designated as a World Cultural Asset by UNESCO in 1995 .Next visit Seokguram Grotto stone temple of Korea . Thereafter heading to Wine Tunnel with wine tasting. Last enjoy your shopping spree at Dongseong-no Street , the city's major fashion district.
Day 5: Deagu / Busan
Morning, transfers back to Busan by coch and stops for Ginseng outlet, Cosmetics Shop, Dietary Supplement and Grocey Shop. Then continue visit Gamcheon Culture Village well known as Korea Santorini. Spread out below you is a panorama of endless rows of low-rise cubicle homes climbing up the steep hillsides from the sea below.
Continue to Yongdusan Park ( Exclude Observatory ), which is similar to dragon head and people thought it has a spirit to defeat enemies coming over the sea. Last, enjoy your shopping at Seomyeon Street known as similar Myeongdong in Seoul
Day 6: Busan Departure
After breakfast, transfer to Busan – Gimhae International Airport for your departure flight back home.
---