Budget Korea Tour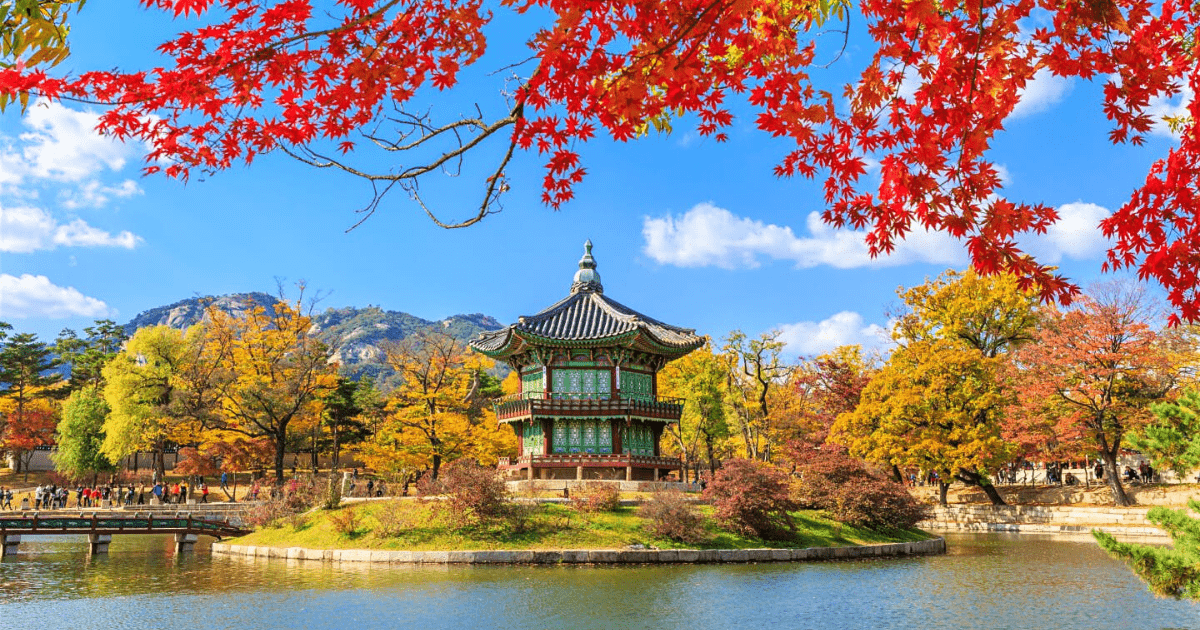 Travel Package by Poto Travel & Tours
From RM2,649 / person
---
Overview
Day 1: Kuala Lumpur - Hong Kong - Incheon (D)
Assemble at KLIA Airport for international flight and transit in Hong Kong. Arrived at Incheon, and stay one night at Incheon
Day 2: Incheon - Seoul (B/L/D)
- Welcome to Seoul, the soul of South Korea! This dynamic city is really fashion and technology forward, but also deeply traditional, all to a nonstop K-Pop beat. Fancy over the romantic K-Drama series of Winter Sonata? Nami Island is definitely a must visit, not only for the fans of Bae Yong-joon and Choi Ji-woo, but for those nature's lovers as well. Get a glimpse of famous striking tree-lined pathway, re-enacting the scenes from the charming series or simply savour on the deliciously hot hotteok (Korean sweet pancakes) while you are on this half-moon-shaped island.
- Discover the secret to the healthy life of Korean by dropping by at the Red Pine Shop. You can grab this beneficial aid in the forms of essential oil, supplements as well as soap and we will visit Cosmetic Centre to grab some of the best deals of Korean beauty secrets.
- Ready for a shopping spree in Seoul? Hunt for fashion items such as latest design shoes, trendy clothes, handy bags and varieties accessories at Hongdae Shopping Street, a heaven for ladies of course. You may find a lot of shops selling souvenir as well.
Day 3: Seoul (B/L/D)
- Pass by the Blue House, the Korean Presidential residence with its significant blue roof. Visit the first and largest royal palaces built during the Joseon Dynasty, Gyeongbokgung Palace. Admire the beauty of traditionally designed palace at this iconic sight of South Korea. Get a chance of watching the Change of Guard ceremony which takes place every hour from 1100 to 1500. Within the same area, we will be visiting the National Folk Museum. This museum exhibits the daily life of the Koreans including their lifestyles and traditions from the past till present time.
- Then, we will visit to Itaewon Mosque or known as Seoul Central Mosque is Korea's first and Seoul's only mosque. It is located at the top of a hill above the busy neighborhood of Itaewon. Many residents visit on weekends to learn about Islam. Lectures can be heard in Korean, English, and Arabic and we visit to the first place most tourists want to visit in Korea is Itaewon Shopping Street.
- It is said that Korea grows the highest quality ginseng in the world thanks to the country's climate and geography. Learn about this beneficial traditional medicine and grab some home at the Ginseng Shop.
- Later on, experience the making of Kimbap, the sushi of Korea. Do it on your own at the Seaweed Museum while witnessing how the seaweed is being processed.
- Another shopping galore at the Myeongdong Market will definitely excite you. This area is very famous for well-known and discounted Korean skincare and cosmetic products, for fashion clothing, women accessories, bags and a lot more.
- Looking for some authentic traditional souvenirs of Korea? Namdaemun Market has everything that you need to bring home. You may find a large collection of interesting and traditional Korean items for sale here such as their remarkable brooch, their unique cutleries and many more.
Day 4: Seoul (B)
Today is your free & easy day.
Day 5: Seoul (B)
Before heading home, have a quick stop at the Local Product Supermarket to grab some last minute souvenir shopping.
Day 6: Hong Kong - Kuala Lumpur
Safely arrived in Kuala Lumpur!
---