The Big Apple / Niagara & Washington DC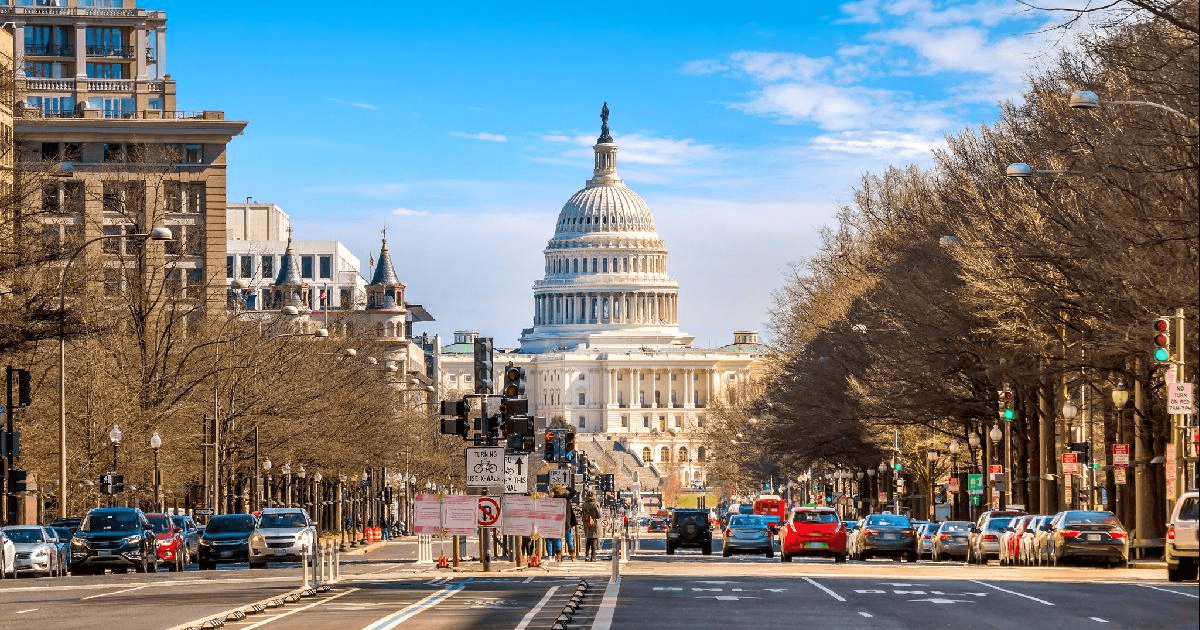 Travel Package by Star Travel
From RM6,804 / person
---
Overview
Day 1: Arrive Washington DC
Welcome to Washington, America's capital city and the seat of political power. Fast paced, politically charged and culturally revered, 'DC' is the place you've seen a thousand times on screens small and large. Boasting arguably America's finest collection of museums, a vibrant Waterfront area and memorials to many of the nation's greats, you've certainly chosen an iconic spot to kick off your adventure. After settling in to your hotel you'll meet up with your Travel Director this afternoon, then why not pay a visit to bustling Georgetown for a wander round the shops and restaurants.
Day 2: Washington, D.C. Sightseeing and Free Time
Today's all about unearthing the political and cultural highlights of this high-flying city. You'll kick things off with a sightseeing tour that will feel more like a walk through a real-life movie set, visiting icons including the gargantuan Lincoln Memorial, the Washington Monument, and the jewel in America's political crown, the White House. With the rest of the day to explore as you please, the question is really where to start? Perhaps treat your cultural side to an afternoon spent browsing the museums of the Smithsonian Institution, or choose experiences like visiting George Washington's sprawling Mount Vernon Estate, or cruising down the scenic Potomac River whilst enjoying a delicious buffet lunch. This evening we then have another Optional Experience, Washington Illumination Tour, where you'll see DC's most famous monuments lit up in their night time glory.
Day 3: Washington, D.C. – Lancaster
Today you'll travel back in time as we reach Pennsylvania Dutch farm country, home to America's oldest and largest settlement of Amish people. Spot farmers working the fields with their horses and manual tools and traditional horse and buggies passing you by as you take in the beautiful rural surroundings. We'll then meet up with a Local Specialist who will share all about the 'plain' lifestyle of the Amish community, who live without cars, televisions, mobile phones or modern-day appliances. You could choose to try out the traditional buggy for yourself on a ride through the back roads, then tonight you could take it one step further by joining an Amish family-style dinner, where you'll be hosted by a local family and even get to meet their miniature horses!
Day 4: Lancaster – Niagara Falls, Canada
Travelling northwest today, you'll journey along the surging Susquehanna River as you cross the western region of New York State. Passing through the Appalachian Mountains and no doubt in utter awe of the scenery around you, bear in mind that this mountain range is one of the oldest on earth, formed around 480 million years ago and spanning the border between the USA and Canada. Speaking of which, it will be cheers all round as you venture onto Canadian soil, arriving into Niagara Falls late this afternoon. This evening, we imagine anticipation levels will be rising as you look forward to the natural spectacle that tomorrow will bring.
Day 5: Niagara Falls Sightseeing and Free Time
Pack your raincoats this morning as you're off to visit a natural phenomenon, Niagara Falls! The biggest falls in North America, an incredible 750,000 gallons of water thunder into the gorge below every second. We'll be getting you up close on a cruise to Horseshoe Falls, allowing you to see both the Canadian and American sides. Remember that raincoat? Now's the time to use it. This afternoon is yours to tailor your trip your way. Why not opt to visit one of Ontario's prettiest towns, Niagara-on-the-Lake. Boasting colonial architecture, cute rustic shops and local eateries, you'll be in love even before we tell you of the region's reputation as a producer of 'icewine', one of the world's finest wines that you'll also have chance to sample at a tasting.
Day 6: Niagara Falls – New York City
Bidding a fond farewell to Canada this morning, you'll journey back across the border through leafy and picturesque upstate New York. Passing by the fun to pronounce Poconos Mountains, which literally mean 'creek between two hills', you'll make your way into the lush farmlands of New Jersey. Sprawling McMansions, tall pine forests and miles upon miles of coastline will keep you entertained as you venture towards the fast and fabulous metropolis of NYC. Arriving late afternoon and no doubt itching to explore, why not spend your first night here getting acquainted with the city's foodie scene? From gourmet food trucks to Michelin Star restaurants, the city that never sleeps ensures you'll never go hungry.
Day 7: New York City Sightseeing and Free Time
We hope you're hungry as for breakfast you're heading to an NYC institution, the Brooklyn Diner for an Iconic Breakfast. Fuel up on waffles, pancakes and coffee, then head out with our Local Specialist to discover some of Manhattan's most iconic sites including Broadway, the Empire State Building, leafy Greenwich Village, fast paced Wall Street and the sobering 9/11 Memorial. This afternoon, it's t all about discovering New York, your way. Head over to trendy Brooklyn, catch a show on Broadway, or alternatively take advantage of our tantalising list of Optional Experiences. It's all about choice including cruising to the Statue of Liberty, or heading to the Top of the Rock for unbeatable bird's eye views, you're guaranteed to be spending your final day ticking off that bucket list.
Day 8: Depart New York City
With fond memories of spectacular waterfalls, political icons and delicious icewine still fresh in your mind, your trip will come to an end this morning. Why not head out for one final cream cheese bagel and stroll around Central Park before heading to the airport, or if you're not ready to say goodbye just yet, why not extend your stay at The Paul Hotel for a few more days. In a city as varied and wonderful as New York, you're never short of new things to discover.
---