Charming USA East Coast + Canada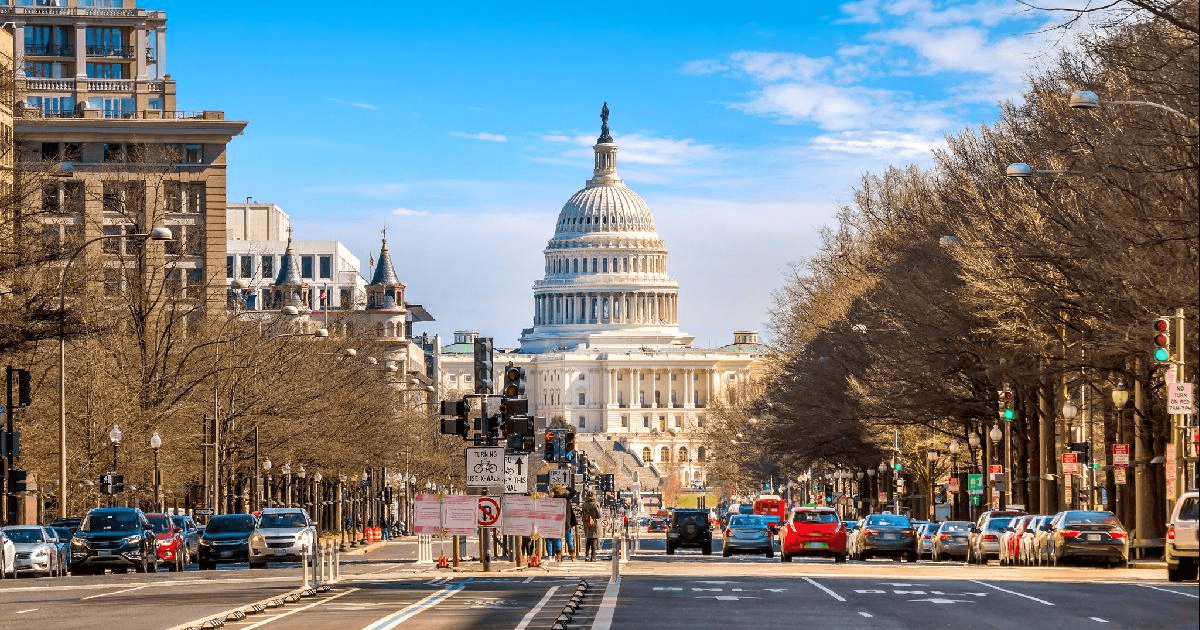 Travel Package by Malaysian Harmony
From RM15,699 / person
---
Overview
Day 1: KUALA LUMPUR - NEW YORK
Assemble at Kuala Lumpur International Airport for your flight to New York is "Cosmopolitan City" via transit city!
Day 2: NEW YORK - NEW JERSEY
New Jersey - Hotel check in & rest after long hour travel.
Day 3: New Jersey- New York - New Jersey
- Statue of Liberty - Entrance to the majestic 151 foot Statue of Liberty by ferry cruise ride, from here you can view the Scenario of the Tower Manhattan skyline - (Exclude the Pedestal and Crown Access). - Castle Clinton monument in Battery Park - (Photo stop) Witness to see a changing of America! - The Financial District- Walking thru Wall Street, NYC Stock Exchange, Federal Hall and Changing Bull Statue, - 911 World Trade center - Entrance the 9/11 Memorial Museum. - City Orientation tour BY BUS - Passing by to Central Park West and 72nd Street, at the Dakota Building (former home of John Lennon), famous Plaza Hotel and Carnegie Hall.
Day 4: New Jersey - Philadelphia - Washington D.c
- Philadelphia- Dubbed as the 'Birthplace of Democracy''. Home of Ben Franklin and the birthplace of United States of America. Walking tour explore the historic part of town include The Independence Hall and the Liberty Bell. The Liberty Bell cracked long ago, but as an icon of freedom its voice has never been stilled. - Washington D.C - The capital of United States and it is the federal district of the U.S. public buildings.
Day 5: Washington Dc
- Capital Hill - View the US Capital. - Washington Monument - Is an obelisk on the - National Mall, built to commemorate George Washington commander-in-chief of the Continental Army and the first President of the United States. - Lincoln Memorial- This memorial to Abraham Lincoln is built in the form of Greek temples whose 36 columns represent the number of states in the Union when Lincoln was president. - The White House - Is the official residence and workplace of the President of the United States. (outview) - Korean veteran Memorials - It commemorates those who served in the Korean War. - World War II memorial– Drive pass a memorial of national significance dedicated to Americans who served in the armed forces and as civilians during World War II. - Air and Space Museum - Contains twenty-three galleries exhibiting hundreds of aircraft, spacecraft, missiles, rockets, and other flight-related artifacts. The museum has a planetarium and an IMAX theater for out-of-this-world escapes.
Day 6: Washington - Harrisburg - Nigara Falls (america Side)
- Hershey Chocolate World (Include tram-ride) - Chocolate Expo where Chocolate makers produce over 140 varieties by hand & learn Chocolate making. - Niagara Falls - One of the world's great natural wonders! Tonight walking to the Niagara Falls Illuminations( from 9-11pm) Beginning at dusk, the Falls are lit in the colors of the rainbow (subject to the weather condition).
Day 7: Niagara Falls State Park (america & Canada Side)- Toronto
- Niagara Falls (American side) - Explore and see Three Sisters Island, Terrapin Point, Horseshoe Falls and Luna Island. - Niagara Falls Border Crossing later we need to cross the border at Rainbow Bridge to enter Ontario, Canada. - Horn blower Cruise in Canada - Cruise tour to the foot of Niagara's Horseshoe Falls. (Horn blower cruise closed on Oct - Mar. The ride will be replaced by the Journey to the Falls ) - Toronto City Orientation Tour - Discover the new and old City Hall. Visit the downtown campus of the University of Toronto, the Royal Grounds of Provincial Parliament House, Queen Park and also view the CN Tower world's tallest free-standing structure.
Day 8: Toronto - Kingston Thousand Island - Montreal
- McDonald - Cartier Freeway to 1000 islands - Rich in history and blessed with unparalleled natural beauty the 1000 islands region. It is stretching 454 miles along the - St Lawrence River, Lake Ontario - Niagara River and Lake Erie. Thousand Island Cruise - Enjoy cruise on the crystal clear waters of the St Lawrence River. - See the shortest International Bridge and Bolt Castle (closed on Oct-Mar, will be replaced Ottawa city Tour). - Montreal- Canada's second largest city and also claims the world's second largest French speaking population. Visit the underground shopping area of place Ville-Marie
Day 9: Montreal - Quebec City
- Montreal City Orientation Tour - See the old Montreal, Modern Montreal and Olympic Stadium.
- Notre Dame Basilica (Entrance) - One of the crown jewels in Quebec's rich religious heritage.
- Mount Royal - Entrance to the Old Seminary of St. Joseph's Oratory of Mount Royal.
- Quebec City - The European charm of the first French settlement in North America. A UNESCO World Heritage treasure, it's also the shooting place of the Famous Korea Drama "Goblin".
Day 10: Quebec City - Vermont
- Quebec City orientation tour- Photo stop at Parliament Hill, Fontaine de Tourny and Le Chateau Frontenac
- Walking Tour - Old Quebec, Mural Walls, Place Royale, The Cathedral-Basilica of Notre-Dame and Quartier Petit Champlain ~ The French Market (Place d'Armes), lined up with nice Restaurants, bistro and shops. (German Christmas Market start at Québec City's from every year 23/11 – 23/12- subject to change)
- Vermont- State in the northeastern United States, known for its natural landscape, which is primarily forested. Part of the New England region, it's also known for being home to more than 100 19th-century covered wooden bridges, and as a major producer of maple syrup.
Day 11: Vermont - Boston
- Boston City Tour- Photo stop at historic Harvard Square at Harvard University. Get a close view of Boston's landmarks - Trinity Church and John Hancock Tower on Copley Square. Pass through the famous "Freedom Trail" (Boston Common) and view the Old State House. See the Bostonian local foods at the Quincy Market.
- Fisherman's Wharf- Enjoy your dinner with the Whole Lobster per person.
Day 12: Nboston - Woodbury Common Premium Outlets - New York
- Woodbury Common Premium Outlets- featuring over 220 outlets retailing branded goods for brand names such as Burberrys, Gap, Tommy Hilfiger, Guess, Nike and many mores.
- New York - Enjoy the Night of New York city !
Day 13: New York - Kuala Lumpur
- Bus Orientation to Madison Square Park - the original location of Madison Square Garden Arena. This area provides spectacular views of dramatic architecture featured in numerous books and films: the Flatiron Building (Godzilla, Spider-Man), the Metropolitan Life Insurance Company Tower (The Runaway Skyscraper, Futurama), and the Empire State Building (King Kong, Independence Day).
- Rockefeller Center & Shopping at 5th Avenue.
Day 14: Onboard
The flight will transit before back to Kuala Lumpur, bringing with your beautiful memories and souvenirs join our USA East Coast Tour with us!
Day 15: KLIA
Arrive Kuala Lumpur
---