Wonder Turkey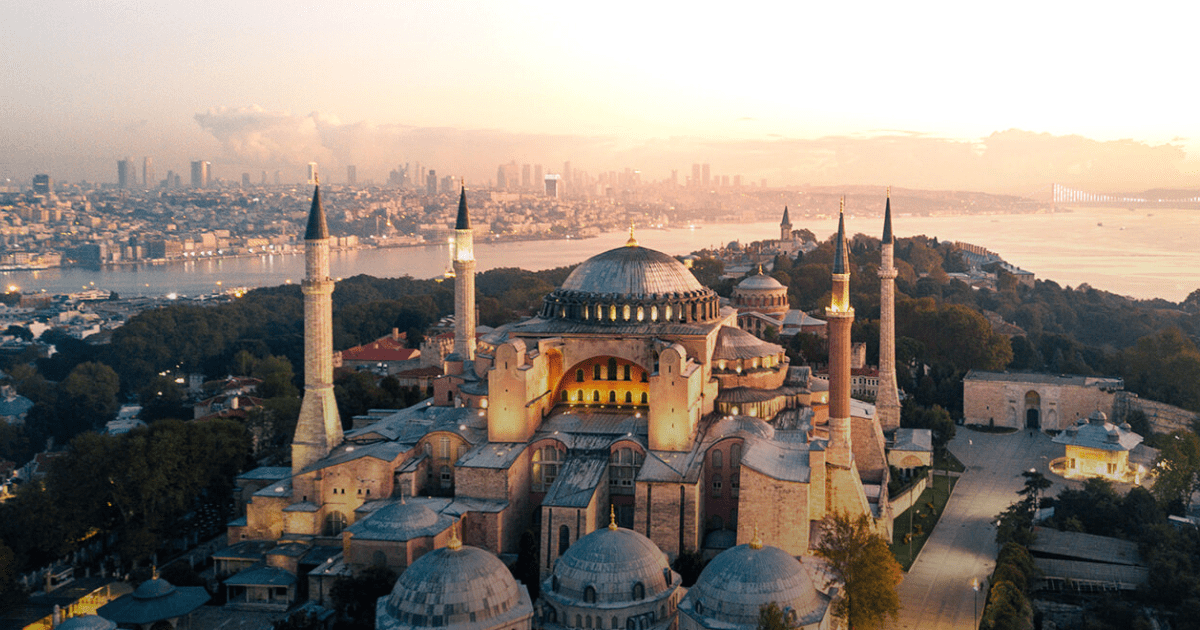 Travel Package by Apple Vacations and Conventions
From RM2,997 / person
---
Overview
Day 1: KLIA
Depart from KLIA
Day 2: Arrive in Istanbul Izmir - Kusadasi
Upon arrival in Istanbul, transfer to the domestic terminal for our flight to Izmir. Izmir Orientation Tour - Enjoy a brief orientation tour of Turkey's 3rd largest city. Go pass its famous landmarks such as the Clock Tower at Konak Square, and the Customs House at Konak Pier (built by Gustave Eiffel) before a browse at the Kemeralti market. Then, head to the café-lined seaside promenade, the Kordon, for lunch. Sirince Village - In the afternoon, visit one of Turkey's best preserved traditional village, Sirince. Stroll through the bazaar-like streets and opt for a taste of fruit wine at the local stall.
Day 3: Kusadasi - Pamukkale
Selçuk / Ephesus Tour - After breakfast, explore the House of Virgin Mary, where people believed that the Virgin Mary lived with St. John towards the end of her life. As you roam the ruins of Ephesus from the lower entrance, you will walk past the ruins of Vedius Gymnasium, the Arcadian Way and admire the Great Amphitheatre. Venture through the Marble Road to the iconic Library of Celsius. This magnificent façade remains glorious until today. Discover the remains of The Brothel, Hadrian's Temple, Trojan Fountain and Baths. Lastly, visit a Leather Outlet Center and enjoy a live fashion show. Transfer to Pamukkale, check into the hotel and enjoy its thermal pool facilities.
Day 4: Pamukkale - Konya
Pamukkale Tour - Stroll along the Ruins of Hierapolis before proceeding to the picturesque Cotton Castle, a magical and spectacular natural phenomenon created by deposits from the thermal waters that tumble down the mountain over thousands of years, forming a myriad of pools.
Day 5: Konya - Cappadocia
En route to Cappadocia after breakfast, we visit Sultanhani Caravanserai, a well-preserved "highway hotel" for ancient traders and travellers. Visit the Underground City of Kaymakli, where early Christians lived in secret to survive persecution and keep their faith. Check into your lavish Cappadocia cave hotel and have dinner
Day 6: Cappadocia
Start the day at the awe-inspiring Goreme Open Air Museum, a natural landscape complex showcasing the finest rock-cut churches with beautiful frescoes. Next, view the dwellings carved into a huge rock from the foot of the Uchisar Castle. There will be a photo stop at the Pigeon's Valley before heading to Avanos village to witness the art of carpet weaving. Visit the Jewelry Center to discover various precious and natural stones from different parts of the world. At night, adjourn to a Cave restaurant for a captivating Belly Dance & Turkish Folklore show.
Day 7: Cappadocia - Istanbul
After breakfast, enjoy photo moments at the Rose Valley and Pasabag Valley before heading to the airport for a scheduled flight to Istanbul.
Day 8: Istanbul
Istanbul tour (Part I) - Discover the historical sites of Istanbul, beginning with the Roman Hippodrome where Horse Chariot races were held in Constantinople. Then, visit the Blue Mosque, a historical mosque which was named after its interior design with surrounding blue tiles. Continue on to Topkapi Palace (Topkapi Sarayi), the residence of Ottoman sultans for almost four centuries and Istanbul's premier attraction. A must-see iconic site of Turkey is up next—the imposing Hagia Sophia. Admire its sheer beauty and be inspired by its magnificent frescoes depicting Islam and Christianity together side by side. Lastly, enjoy a glorious Bosphorus Private Cruise to unwind after a memorable day of discovery. There will be time to check out the famous Taksim Square at your leisure.
Day 9: Istanbul / Depart for home
Istanbul City Tour (Part II) - This morning, visit the mysterious Basilica Cistern. This underground cistern used to be the major water reservoir of Constantinople. Encounter Ortakoy, a famous district where you may enjoy a great view of Bosporus's iconic bridge. Once a fishing village and a resort for the dignitaries during the Ottoman period, it is still famous among the locals. Next, wrap up this unforgettable tour with last-minute shopping at Spice Bazaar (Egyptian Bazaar) local product shop, where spices in a thousand varieties, seeds and herbal products are sold, you can also find charcuterie and dried nuts and fruits. After dinner, heading to the airport for your flight home.
Day 10: KLIA
Arrive home with sweet memories
---