The Rose Of The North Chiang Mai & Chang Rai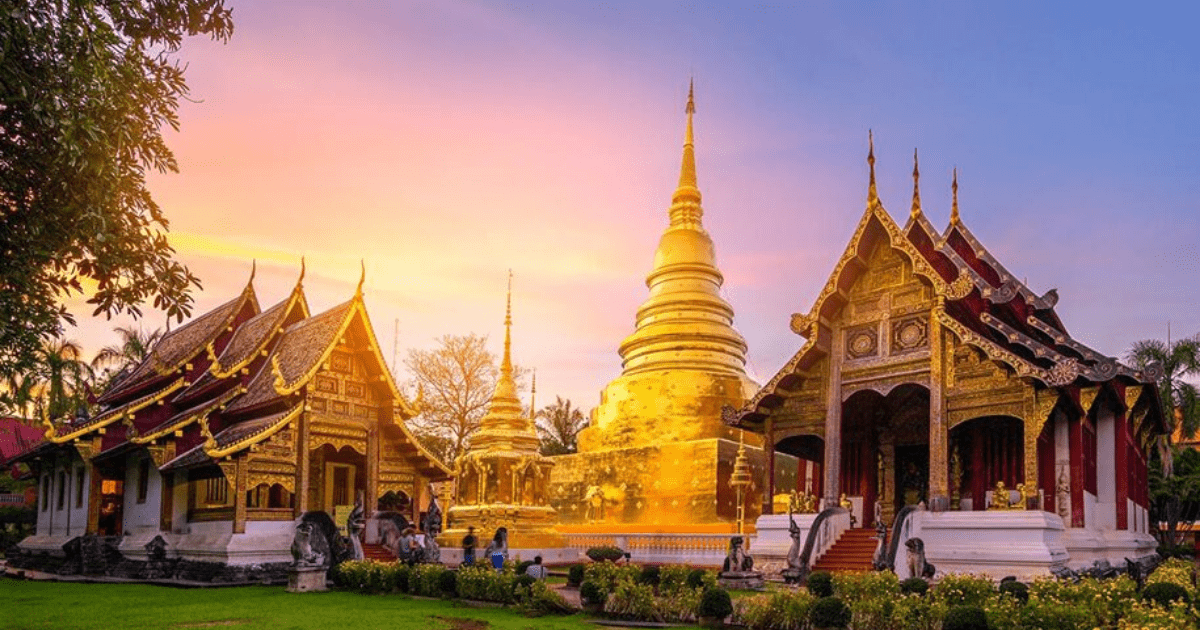 Travel Package by Apple Vacations and Conventions
From RM2,699 / person
---
Overview
Day 1: Kuala Lumpur Chiangmai
Assemble in KL International Airport for flight to Chiangmai.
★Wat Chedi Luang
Possibly the largest structure in ancient Chiangmai but the top of chedi was destroyed by 16 century earthquake or by cannon fire during the recapture of Chiang from the Burmese in 1775.
★Art In Paradise
The museum has over 130 different images of illusions – paintings drawn to create a 3D image which allows people to seem as if they are really in the picture.
★Khantoke Dinner
Serving various kinds of authentic northern Thai dishes and national Thai food. As you enjoy the tasty food, you will be entertained by spectacular and fabulous classical dances from northern Thailand and from around the nation.
Day 2: Chiangmai - Chiangrai
★Mae Khachan Hot Spring
★Singha Park (Include Tram Tour)
Singha Park Chiang Rai, is an Agro-tourism destination focusing on the development of sustainable tourism in Chiang Rai. Great weather with rich soil exhibits blooming flora throughout the year
★Baan Dam Museum
The unique creation of national artist, mixture of traditional Northern Thai buildings interspersed with some outlandish modern designs.
Day 3: Chiangrai - Chiangmai
★Wat Rong Khun
Is an unique temple that stands through the white color and signifies the purity of the Buddha.
★Elephant Parade (DIY-Paint your own elephant)
A social enterprise with a unique combination of art, business and conservation. Paint your own elephant though you are doing charity.
Day 4: Chiangmai
Enjoy your free day at Chiang Mai City.
Day 5: Chiangmai Kuala Lumpur
Transfer to airport for the flight back home.
---