Europe Tour 4 Countries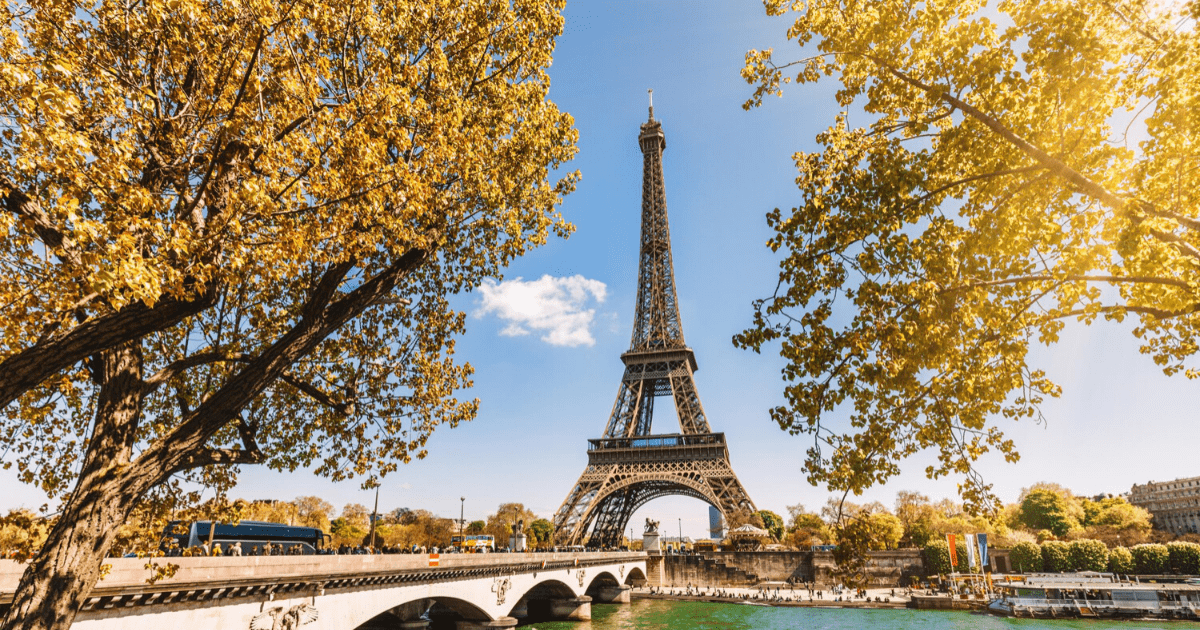 Travel Package by Poto Travel & Tours
From RM6,999 / person
---
Overview
Day 1: Kuala Lumpur - Muscat
Gather at KLIA Airport for International Airport to London You will be transit first in Muscat
Day 2: Muscat - London
On this capital of United Kingdom, we will have a tour in surrounding area of London. First destination we will visit today is House of Parliament. The unique about this area is the Palace of Westminster serves as the meeting place of the House of Commons and the House of Lords, the two houses of the Parliament of the United Kingdom. After that, we are going to visit Big Ben. It has been given nickname for the Great Bell of the Clock at the north end of the Palace of Westminster in London. Besides that, it is the largest and most accurate four-faced striking and chiming clock in the world. We will continue to visit Westminster Abbey, a royal church in the centre of London and has been recognized as a World Heritage Site with over a thousand years of history. Let's commence again the travel to visit the is a Public Square in the City of Westminster. It was formerly known as Charing Cross, commemorates the Battle of Trafalgar, a British naval victory in the Napoleonic Wars over France and Spain. Let's go to visit the Buckingham Palace. Located in the City of Westminster, the palace is often at the centre of state occasions and royal hospitality. Today, this building has been used as the administrative headquarters of the Monarch and the State Rooms at Buckingham Palace are open to visitors every summer. After that, you will be taken to visit the Tower Bridge. This tower is most popular bridge in London and often filmed in many movies. You can have experience to walk on the glass floor during our visiting in here. After whole day tiring visiting London, it is time for the shopping in Oxford Street. This street is most popular shopping destination in London. It is Europe's busiest shopping street and we are advising you to spend your money and time in here as most of authentic items, newest and oldest, fashion and restaurants are available on this street. Check-in for hotel and rest for your next day in London.
Day 3: London (B)
Today, you will have free activity to continue you journey in London. This is right moment for you to take as many pictures as memory and grab whatever products that you like.
Day 4: London - Harwich (B)
Check out from the hotel after breakfast and ready to be transfer to Harwich via Cruise Overnight onboard cruise and sailing to Harwich
Day 5: Harwich - Amsterdam
Disembark cruise and visit the diamond production centre at Diamond Centre, Damrak Square and Local Mosque. After that, you are going to enjoy the uniqueness of the old building around Amsterdam on the Canal Cruise.
Day 6: Amsterdam (B)
You will continue the journey by visiting around Volendam, a port city. This area is among Holland's signature tourism travel destinations, famous for its old fishing boats and traditional clothing still worn by many residents. After visiting the port city, we will bring you to the Zaanse Schans, famous with Windmill Village, Cheese Production Plant and Clog Make. Here, you will experience to watch live the process of making cheese and clog from the expert and experience people. You will have free time at Dam Square, Royal Palace, National Monument and Red Light District.
Day 7: Amsterdam - Brussels - Paris (B/L)
Today, proceed to Brussels and we will begin the trip by taking picture in Atomium. This monument is one of the most famous structures in Belgium and symbol of European capital. Now, it's become a popular tourists' attraction and often visited by tourists. After that, we will bring you to see the Grand Place. This unique building with an architectural jewel, it stands as an exceptional and highly successful example of an eclectic blending of architectural and artistic styles of Western culture, which illustrates the vitality of this important political and commercial centre. After visiting Grand Place, we will move to visit Manneken Pis. Here, you will see the peeing boy statue which famous with tales about him. We will visit Chocolaterie Manneken Pis including free tasting of handmade Belgian Chocolate. Continue journey to Paris and overnight in Paris
Day 8: Paris (B/L)
Refresh your body for today because we are going to visit so many places in Paris. You should dress up smart and pretty because today, we are commencing the trip by visiting the Eiffel Tower. The sight is not to be missed and is made to be the background of your lovely photograph that you will surely frame at your home. Then, we will take bus for sightseeing around to see the original architecture of the Champs Elysees, Arc de Triomphe, Opera, Madeleine, Lauvre, Cathedral of Notre Dame. Before we go back to hotel, we will bring you for shopping! We guarantee you will love it and enjoy while in here. You can purchase many products in Galeries Lafayette which most secret brands, the most exclusive and the most popular, the oldest and the newest are available here.
Day 9: Paris - Muscat (B)
You will have free time in Paris before transfer to airport for flight home
Day 10: Muscat - Kuala Lumpur
Safely arrived Kuala Lumpur
---