Great Wall Of China Beijing Tour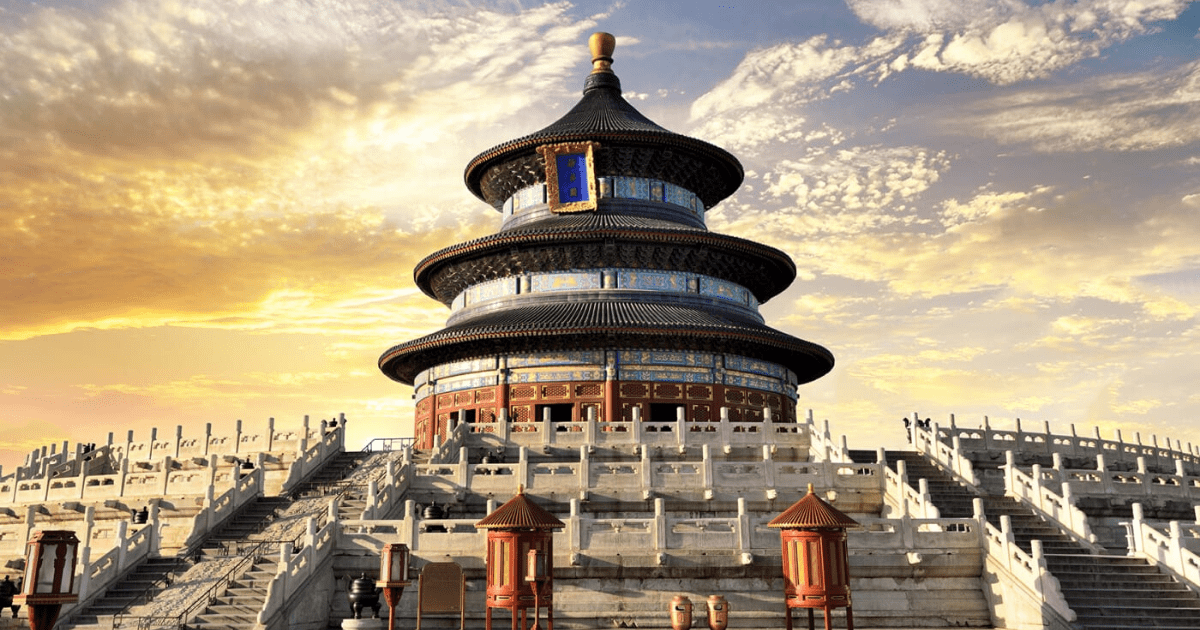 Travel Package by Poto Travel & Tours
From RM2,099 / person
---
Overview
Day 1: Kuala Lumpur Hong Kong - Beijing
Gather at KLIA Airport for your flight to Beijing. Transit flight in Hong Kong, then continue to reach Beijing. Safely arrived in Beijing.
Day 2: Beijing (B/L/D)
Today we will have fully tour in China Capital City which one of the most heavily populated cities in the world. Let's commence your day to visit Tiananmen Square. It is the largest square in the world and is also the border of the Great Hall of the People. Then, we will bring you to visit Forbidden City. It is a royal palace during the Ming dynasty until the end of the Qing dynasty and followed by Negative Ion Experience Center. Next we will visit Niujie Mosque, the oldest Mosque in Beijing. It was reconstructed as well as enlarged under the Kangxi Emperor of the Qing Dynasty.
Then we will continue your tour with shopping activity while we are in Muslim Super Market. This market offers you with abundance of Muslim products and Chinese halal food. Experience to taste the Chinese Muslim food in here.
At night, you will you will be presented with the Acrobatic Show while enjoy your dinner
Day 3: Beijing (B/L/D)
Today, we will start our tour to visit the most highlighted in this program and compulsory to visit if you in China. we are going to visit The Great Wall of China, one of the seven wonders in the world. It is the first defence fortress built by prisoners and deployments during the Ming Dynasty. This is good and hot spot for you to have photography session as your memory of life.
After that we will bring you to Chinese Herbs Centre and Bao Fu Ling. It is interesting destination for you to experience on how to use the Herbal Chinese Medicine to cure yourself. Then,we visit Burning Cream Centre for your shopping time. China is famous for medicine and herbs with reasonable price. Take your time to grab as much as medicine you want to buy before we proceed to other destinations.
We will end our last trip for today with photo stop at Bird Nest and Water Cube that is the area of venue Olympics games of 2008. This Olympics park is the highlight attractions lie in the unique design and modern architectural ideas.
Day 4: Beijing (B/L/D)
On this day, we are going to visit Summer Palace which located on Longevity Hill and surrounded by Lake Kunming. It is the most well-preserved royal park in China, it greatly influences Chinese horticulture and landscape with its famous natural views and cultural interests.
Continue your journey to Tea House to give you the experiencing a wide variety of traditional tea. Then, we will head up to Jewelry Shop, a must-visit shop for women to view on the beauty.
Next we will visit Fayuan Mosque will be your next destination to visit. This Mosque is unique which its combination architecture between Chinese architecture with Arabic Islamic architectural style. It is a great example of Chinese traditional mosque.
Then continue to Xiushui Market and The Place to treat on products and stop by to view on The China largest LED Screen which located along the Third Ring Road in Beijing's Chaoyang District, on the facade of the Jingxin building.
Day 5: Beijing (B/L/D)
Today, we will begin our trip to Qian Men Walk Street, which famous pedestrian street in Beijing. Located at the central axis of Beijing City, Qian men Street is a famous pedestrian street for shopping and sightseeing, running from the Archery Tower of Qian men in the north to the turning of Tiantan Park in the south
One of the best museums in China, Capital Museum is a relatively new and important museum in Beijing's central administrative and cultural district. While touring Beijing's attractions, consider stopping in at Capital Museum to learn more about Beijing and its history as an imperial capital for hundreds of years and we visit to the Beijing.
Ming City Wall Ruins Park is a park in Beijing with the longest and best preserved section of the city's Ming Dynasty city wall After that, we will continue to visit Nandouya Mosque. We will stop here to perform our prayers.
Next, after lunch time, we will continue to visit Hongqiao Market. Take your time to grab as much as souvenirs you want to buy.
Day 6: Beijing / Hong Kong / Kuala Lumpur (B)
You will be transferred to the Airport for your return flight to Kuala Lumpur and Transit flight in Hong Kong
Day 7: Kuala Lumpur
Safely arrived in Kuala Lumpur.
---