Hanoi – Sapa Valley – Cat Villlage – Ham Rong Mountain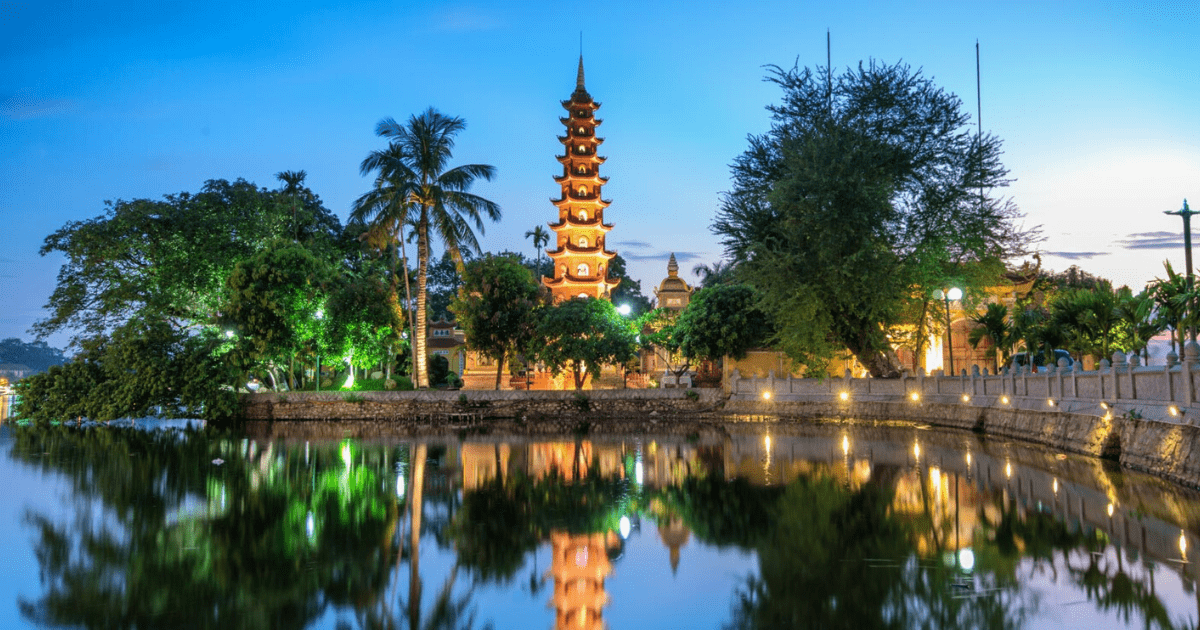 Travel Package by Star Travel
From RM1,099 / person
---
Overview
Day 1: Arrive – Hanoi
- Appointed tour guide will welcome guests at Noi Bai International Airport (New Terminal Gate 02) them transfer to city for hotel check in. However, hotel standard check in time starts from 1400 hours, early check into hotel rooms are subject to room availabilities or at hotel's own discretions. Next, visit local attractions at Tran Quoc Pagoda @ West Lake then to Ba Dinh Square and photo stops at Presidential Palace, St Joseph Cathedral and Hanoi Opera House. After lunch complete, continue for guided walking tour + electric cart tour in Hanoi Old Quarter & French Quarter. Enjoy complimentary foot massage services (30 minutes), then dinner at local restaurant and return hotel, tour programs end.

- Guided walking tour ~ the journey are approximately 03 km and durations takes 45-60 minutes. We will start walking from Hanoi Opera House to Sofitel Legend Metropole Hotel ~ The French colonial-style building proudly stands here since 1901, then to Nguyen Xi Street, Dinh Le Street, Trang Tien Street, Trang Tien Shopping Plaza, then to the murals painted on the sealed archways of the railway viaduct and walking on the rail track at Phung Hung Street, lastly stop at Dong Xuan Market.

- Electric cart tour (30 – 45 minutes) ~ Hanoi old quarter (The 36 Ancient Streets)

- Ride in the heart of Hanoi, the route is about 7km with 10 stations; with Dinh Tien Hoang Street is both the first and the final stop. The itinerary contains up to 28 commercial streets, 13 old streets, 3 pagodas, 8 historic sites and many tourism destinations around Hoan Kiem Lake area and Dong Xuan Market. Hanoi Old Quarter has a long history of 2000 years of development which is the beating heart old the city. The quarter consists mainly of 36 Old Streets divided and named according to their craft guides in the past, and remain most of that working system until now. This area is also the eternal soul of Hanoian cultural architecture, historic relics and religious centre.
Day 2: Hanoi – Lao Cai – Sapa Valley – Cat Cat Village
- Local coach company will pick up guests from hotel as per agreed schedule for transfer services to Sapa via the new highway which has started operations on 21 SEP 2014, the journey are approximately 245 km and duration approximately 05 HOURS (inclusive of 30 minutes toilet break) passes thru 05 provinces and cities, namely Hanoi, Vinh Phuc (Tam Dao tourism area), Phu Tho, Yen Bai and Lao Cai. The new highway will reduce travel time between Hanoi and Sapa town and the Lao Cai International Border Gate to Hekou, China.

- Upon arrival in Sapa, check in hotel follows by lunch and continue tour programs. After lunch, we will visit Cat Cat- the old village of ethnic groups, especially Black H'Mong. The road leading to Cat Cat Village is an easy and interesting route for trekking. The spot is only within 20-30m minutes walking from Sapa center; and the hike through mountains will offer tourists the wonderful picture of rice paddies, water fall, or even water buffaloes grazing leisurely. Visiting Cat Cat, tourists will be impressed by the peacefully picturesque sceneries also a chance to have a glimpse into the daily life of local ethnic people, as well as take part in traditional activities such as weaving fabric. It is also a good opportunity to purchase some traditional souvenirs and handicrafts right from the craftsmen. People can also try some local food selling the way upcoming to the hill. Return hotel for freshen up then dinner at local restaurants, tour programs end.
Day 3: Sapa Valley – Ham Rong Mountain Park – Lao Cai – Hanoi (B/L)
This morning we will visit Ham Rong Mountain Park ~ this park is essentially a long cobblestone walkway to the top of Ham Rong Mountain. Along the way, there are countless potted orchids, beautifully landscaped gardens and a few really tacky statues of cartoon characters like Scooby Doo and Mickey Mouse. The scenery hidden in the fog and echo sound from bamboo flutes of Mong minority boy change this place into a heaven on the earth. Another interesting activity is conquering San May (Cloud Yard), the peak of Ham Rong Mountain at the altitude of 1800m to enjoy the imposing panorama of Sapa town. In sunny days, from here tourists can even see the peak of Fansipan under clear sky with white cloud floating around. Along the way to San May, tourists may drop by Cong Troi 1, Cong Troi 2 (Heaven Gate 1 and 2) for resting and photo taking. These places also offer visitors a great view to French villas and terraced fields below. Return hotel for freshen up and check out then to local restaurant for lunch. Guests may continue to explore this beautiful small town or shopping activities at local shops who promotes products from boarder Hek, China – plenty of sports attire, trekking shoes & etc. We will depart around 1600 Hours and return to Hanoi ETA Hanoi around 2100 hours. Upon arrival in Hanoi, Coach Company will provide drop off transfer service from bus station to hotels in HANOI; tour programs end. Dinner at own expenses in local break stop along the highway.
Day 4: Ha Noi – Departure (B)
After breakfast, assemble as per arranged schedule at hotel lobby for pre-arranged transfer services to airport, flight home with 'AN AMAZING HOLIDAY EXPERIENCE IN VIETNAM'.
---