East Coast USA & Canada Tour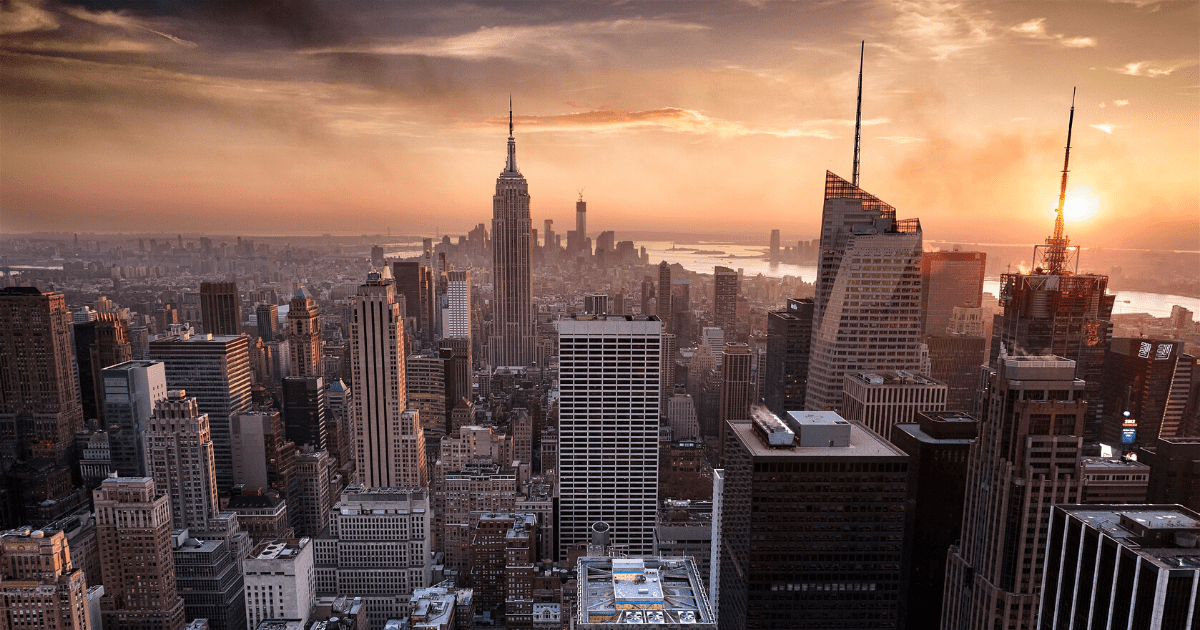 Travel Package by Poto Travel & Tours
From RM2,7882 / person
---
Overview
Day 1: Kuala Lumpur - Dubai
Assemble at KLIA Airport for international flight and transit in Dubai.
Day 2: Dubai - Washington (L)
Welcome to Washington! This city also well-known as D.C (District of Columbia) and named after the first US President, George Washington.
Let'sgo back to the passed moment where you will be visiting the Smithsonian National Museum of Natural History. A museum of over 1 century and the most visited museum due to its interesting exhibits such as the Hall of Dinosaurs, collection of fossils and the world's most important artefacts.
Let's go for first shopping spree to the Tanger Outlet National Harbor, a network of outlets featuring top-notch brands of renowned designers around the world with attractive price deals.
Today is only a starter for the trip and much more will be waiting for us tomorrow.
Day 3: Washington (B/L)
Are you ready for a tour around this renowned capital city? Start the tour by having a photo stop at the Library of Congress, the official research library for the Congress. The exterior would make a perfect backdrop for your album.
We will continue the journey to visit the US Capitol Building. This building is the official building of the US Congress and very famous for its attractive design. There is a monument on its dome.
Another photo stop at the National Archives. This building contains many state treasures including the Declaration of Independence and also the main location for filming National Treasure.
You will have the opportunity to perform your prayer at the Islamic Centre Washington, a mosque and Islamic cultural centre opened in 1957. It is the largest mosque in the Western Hemisphere at that time.
Moving to North Gate, you should dress up smart and pretty because today we will bring you to take a picture at The White House. This building no longer need introduction. Still in the same area, we will move you to Lincoln Memorial. This memorial site is a monument dedicated to one of the US Presidents, Abraham Lincoln.
A long informative day has ended and you shall be rested for another journey tomorrow!
Day 4: Washington - Buffalo - Niagara Falls (B)
Onboard the flight from Washington to Buffalo, the main hub for travellers to visit Niagara Falls. This waterfall has the highest flow rate in the world and located exactly in between the Canadian province of Ontario and the US state of New York. Part of Pirates of Caribbean series was filmed here.
An adventure is about to launch soon at the Skylon Tower. This 158m observation tower offering 360-degree stunning views of the famous Niagara Waterfall and rising 775 feet from the base of this falls. Get into both indoor and outdoor decks as to get clearer view and enjoy the breathtaking panorama. For those want to have another level of experience, try out their buffet at the revolving restaurant at your own cost (if time permitted).

OPTIONAL TOUR: If time permitted, you may want to experience the Journey Behind the Falls. Explore the Niagara Falls like no others by getting closer to the falls, right at behind and feel the water splash into your face. Appropriate rain gear is required for this tour. Operational hour: 0900 – 1800. Rate: TBA. (Rates subject to change)
Day 5: Niagara Falls - Toronto (B/L)
The journey of exploring the famous waterfalls continues by embarking the Hornblower Cruise. Experience a 20 minutes Voyage to the Falls boat tour where you will be getting close to the thunderous roar of Niagara Falls. Feel the excitement and get soak, but don't worry, poncho will be provided complimentarily.
Let's continue the journey to Toronto, another city in the Land of Maple Leaf. This city is the most populous one in Canada and literally the centre for business, financial, art and culture. Have a rough idea of this big city by passing through few highlights like Royal Ontario Museum, Rogers Centre, Art Gallery of Ontario and the City Hall.

OPTIONAL TOUR: After a long day, much needed rest is required. But for those thrills for another adventure might pay a visit to the CN Tower. This tower offering you a stunning 360-degree views of Toronto city through their floor-to-ceiling window walls and glass floor. Operational hour: 0900 – 2230. Rate: TBA. (Rates subject to change)
Day 6: Toronto - Ottawa (B/L)
Another experience awaits you today! We will be visiting Casa Loma, a famous mansion which now a museum with a distinctive architecture and a famous landmark of Toronto. This place held as shooting locations as well for few blockbusters movies such as X-Men and The Tuxedo. Pretty interesting, isn't it?
Fell in love with Toronto's most vibrant and diverse neighbourhood, Kensington Market. It is a pedestrian haven which has been designated as a National Historic Site of Canada in 2005. This is the best place for vintage stores, authentic food spots, street art and souvenir hunting. Don't forget to grab some remarkable items here.
We will visit and pray at Toronto Mosque, one of the famous Mosques in Toronto. Then continue the journey to Ottawa, the capital for Canada.
Day 7: Ottawa - Montreal (B/L)
Catch a glimpse of Ottawa by visiting the iconic sites, Parliament Hill. The historic, neo-Gothic building stands tall on a hill overlooking the majestic Ottawa River. Explore the surrounding area including the Peace Tower, a focal bell & clock tower.
We will be having opportunity to visit Ottawa Mosque and perform a prayer there. This mosque featuring impressive architectural design and can accommodate up to 700 people at one time.
Let's tick another city off the list by continuing up further to Montreal. This city once called as City of Mary and it was named after the Mount Royal, a triple-peaked hill in the heart of this city.
Day 8: Montreal - Quebec City (B/L)
Discover the distinctive culture of Montreal by viewing few highlights like Place Jacques-Cartier, City Hall, Place d'Armes & The Old Port as well as passing through St. Paul Street & St. Jacques Street.
Another opportunity to grab local deals by exploring the Bonsecour Market. This 2 storey domed public market houses 15 boutiques featuring top-quality 'Made in Quebec' creations such as crafts, fashions, accessories and many more.
You will have another chance of performing your prayer in local mosque at Canadian Institute of Islamic Civilization Montreal today. Be amazed by this 6 storey building that placing research centre, youth centre, musolla and Islamic Art Museum as well as library in future under one roof.
Thinking of learning some French? Nope, you don't have to go to France for that while you are heading to Quebec City. This city is the second largest French speaking cities in the world after Paris and it is pretty awesome to be outside France.
Day 9: Quebec City (B/L)
Bonjour! Start your day by wondering around the Old Quebec, a UNESCO World Heritage Site. We will walk through Dufferin Terrace, Parliament of Quebec and Chateau Frontenac – a luxurious historic hotel with classical architecture that becoming the most photographed hotel in the world. Experience the funicular ride while going around the city and feel the French vibes.
Let's have a visit and perform your prayer at the Islamic Cultural Centre of Quebec City, a mosque built dedicated to meeting the spiritual, social and economic needs of the local Muslim community.
Let's have some relaxation by enjoying the nature beauty at Montmorency Falls. This waterfall is higher than Niagara Falls at the height of 83m. If time permitted, we will be visiting Ile d'Orleans, a small historic island and one of the first settlements for New France in the 16th century.
Day 10: Quebec City - Boston (B/D)
Today, we will be commencing a long journey to Boston. With a total of approximately 645km, you will be sit back and relax while enjoying the landscape alongside the journey. Be prepared to bring along some snacks and we will be having few stops for toilet break and to grab quick meals. Due to the length of the journey, it must be completed without leaving the highway to avoid driving hours problem.
Welcome to the city of rich history of art legacy, cultures and education hub, Boston! And welcome back to United States!
Day 11: Boston - Cambridge - New City (B/L)
A quick tour around Boston will bring you viewing some hotspots such as Old State House, State House Beacon Hill, Symphony Hall and you might have a chance to do photo stop in front of the USS Constitution, the world's oldest commissioned naval vessel still afloat that now serve as museum. If the orientation tour completed earlier, you might have chance to do a quick stop at Faneuil Hall Marketplace for some souvenir hunting.
Let's move forward to the most students' dream destination, the oldest institution of higher learning and the most prestigious university in the world, Harvard University. Located in the city of Cambridge, this university is definitely a must go even though we don't have the intention of furthering our study there. We will be having a tour inside this complex, led by their students as to get basic information and learn the history of this world renowned university.
Now, we will be continuing our journey to the climax of this tour, a big city buzz of America, a city with The Big Apple as the nickname and the city of dream, New York City!
Day 12: New York City (B/L)
Hello, New Yorkers! Feel the vibes yet? Let's explore this biggest city of United States by commencing the journey to some favourite spots. Pass through the infamous Brooklyn Bridge, the most recognizable part of the New York City's skyline. Then, pass through one of the most famous streets in the world, Wall Street, as to get rough idea on the place known for its role in the international financial system. Catch a good shot of the Charging Bull, a famous bronze sculpture for a quick photo stop. View the Empire State Building, the 5th tallest completed skyscraper in the US as well as the Grand Central Terminal, a major commuter rail terminal serving New Yorkers. Along the way, more significant places to be introduced and you have to see it to believe it. You might recognize some of the places from list of movies and dramas.
Hungry for more shopping experience? The [email protected] Garden might have scrumptious list of outlets for your bargain deals. It houses over 200 brands under one roof including the biggest Tommy Hilfiger outlet in United States.
You haven't been to New York City if you haven't visited their Times Square. It is a major commercial intersection, famous tourist destination, entertainment centre and elite neighbourhood in New York City. Brightly adorned with billboards and advertisements, this place is sometimes referred to as 'The Crossroads of the World' and one of the world's busiest pedestrian areas as well as hub for the Broadway Theatre District. Feel free to explore the area on your own before heading back to our hotel.

Optional Tour: No idea what to do at Times Square instead of only snapping good photos? For those with art in their heart or simply for those who want to have the experience, you may want to watch the famous Broadway Show. Title, date and time are depending on the future schedule and to be advised later. Rates start from USD130 per person.

OPTIONAL TOUR: Opt for panorama view over Manhattan City? You can ascend up to 70 floors of Top of the Rock as to get unparalleled 360-degree city views from their 3 viewing decks. A visit during sunset is another highlight and the most popular time with additional cost. Rates start from USD40 per person. (Rates subject to change)
Day 13: New York City - Dubai (B/L)
Today is your last day to explore this elite city as well as the last day of the tour. We will be hopping on the Statue of Liberty Cruise for you to have a closer look of the 'Queen of New York'. A visit to Liberty Island and Ellis Island is included and there is chance for you to getting up close to this famous monument. This monument was built in 1884 by France and been awarded to the United States in 1886.
Later we will visit a mosque that located in the Midtown of Manhattan City for a chance to perform our prayer and perhaps meet some local Muslim community at the Ar Rahman Mosque. You will have the rest of the day on your own for you to explore the best of it as you were dropped to the centre.

OPTIONAL TOUR: For the museum enthusiasts, you can visit the American Museum of Natural History. This museum is one of the world's largest museums with more than 33 million specimens of plants, animals, fossils, minerals, rocks and more. It became the premier shooting location of A Night at the Museum acting by Ben Stiller, Owen Wilson & Robin Williams. Rates start from USD40 per person. (Rates subject to change)

OPTIONAL TOUR: Thrill for some adventure? Opt for The New Yorkey Tour by Helicopter where you will be lifted up and experience the view of New York City from the sky and have a different view of Statue of Liberty from above. Rates start from USD260 per person. (Rates subject to change)

OPTIONAL TOUR: Haven't enough memories in cruising or looking for different perspective of this cosmopolitan city? Join onboard the Circle Line Tour where you will be cruising around Manhattan and pass through famous landmarks such as One World Trade Centre and Statue of Liberty. Rates start from USD45 per person depends on the type of cruise. (Rates subject to change) It is time for you to say goodbye to the fun-packed road trip of both United States & Canada. We hope you enjoy the one shot of lifetime experience and bring home good memories, and bargains too.
Day 14: Dubai - Kuala Lumpur
Transit in Dubai and continue the flight back to Kuala Lumpur.
Day 15: Kuala Lumpur
Safely arrived in Kuala Lumpur!
---