Istanbul Muslim Tour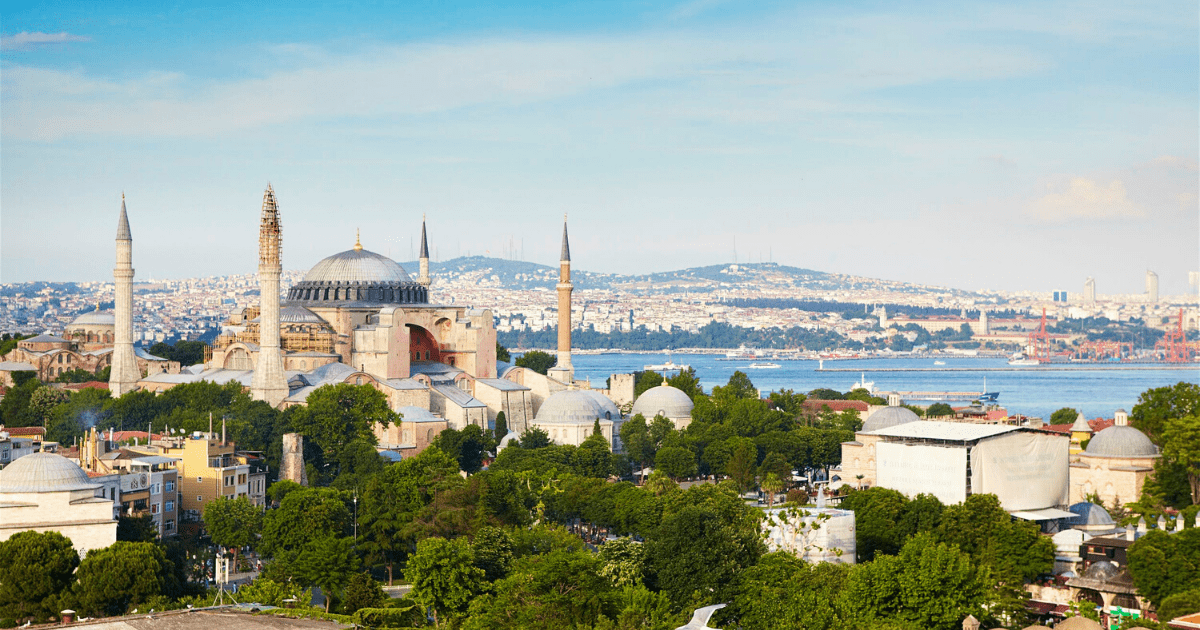 Travel Package by Viavacation
From RM4,390 / person
---
Overview
Day 1: KLIA
Kuala Lumpur – Istanbul
Day 2: Istanbul – Bursa ( X – L – D)
Morning Arrival Ataturk airport Istanbul , meet with our guide and Then departure to Old city. Fullday tour . visit, Topkapi Palace (entry) – a museum palace with a wide collection of Porcelains, Treasuries, religious collect peace. It is the first Great Imperial Palace of Ottoman Dynasty. Blue Mosque (Sultan Ahmet Mosque), a 16th century's religious center and the only mosque in Istanbul with 6 minarets. Hippodrome(PH) square where horse carriage and gladiator fights took place during the Byzantian Empire. It is decorated today with an Egyptian Column, Serpentine Column and Ibrahim Pasa Palace. AyaSophia Museum (PH , no entry), a unique combination of Christianity and Islam religion in the same holding place. Late afternoon transfer to Bursa via Osmangazi Bridge. ( 165km – 2H30Min) We pass to Asian side of Istanbul by driving on Bosphorus bridge with stunning view. Dinner and Overnight at Hotel in Bursa
Day 3: Bursa- Izmir (B -L – D )
After Breakfast c.out and Bursa tour. visit Grand Mosque (E ) , Silk Bazaar (PH) , visit Green Mosque (PH) and Green Mausoleum (PH) both built by 5th Ottoman Sultan Mehmet Çelebi in 15th century. After lunch departure to Izmir or Kusadasi. Dinner & Overnight at hotel in Kusadasi
Day 4: Izmir – Selcuk – Pamukkale (B -L – D )
After breakfast departure to Selcuk. Visit Leather shop and after watch moda show , free time for shopping. than explore Ephesus ancient city (E ) , one of the world's most outstanding archaeological sites. Walk in its well-preserved marble streets to the Library of Celsius, the Odeon, Grand Theatre, Temple of Hadrian, Roman Bath etc. After Lunch, departure to Pamukkale, Visit , Hierapolis Ruins & Cotton Castle (Pamukkale ) (E) . you will learn the story of this sacred city and explore it's basilica, theatre, temple of Apollo, roman bath, St. Phillip Martyrium and other parts of the city. You will also have a chance to swim in the historical roman pool of Hierapolis. Among these archaeological treasures, the highlight of the excursion will be walking with bare-foot on the travertine terraces. Dinner and Overnight at Hotel in Pamukkale.Note: enjoy with free Thermal pools at your hotel.
Day 5: Pamukkale – Konya – Cappadocia (B -L – D )
After breakfast in Hotel ,departure to Konya. After lunch you will visit the museum of 13th century Philosopher Melvana Celaleddin-i Rumi, which used to be the cloister for Mevlevi Dervishes. Mevlana was a Muslim philosopher and mystic of Islam, His doctrine advocates unlimited tolerance, positive reasoning, goodness, charity and awareness through love. Than photo stop Alaaddin Hill (PH) . Than drive to Cappadocia (220km – 3 H) Dinner and Overnight hotel in Cappadocia.
Day 6: Cappadocia (B -L – D )
This morning, you have an opportunity to join an optional 'hot-air balloon' over the charming landscape during sun rise. After breakfast We start full day tour at the magnificent valley of Fairy Chimneys, it is most unique formations Cappadocia. Today, be enchanted by the Underground City of Sarhatli, once a place of refuge for 15000 Christians. Witness the ancient bedrooms, church, meeting hall and food storage rooms in this eight-storey city connected by 30km of corridors and passageways. Before lunch visit Jewellery Shop and free time for Shopping turkuaz jewellery , onyx stone . Also visit Uchisar Village , Uchisar Castle (PH) . visit to the Pigeon Valley and the fascinating frescoed rock churches and chapels at Goreme Open-Air Museum. Visit Pottery shop and experience to make a handmade pottery. Dinner & Overnight at same hotel in Cappadocia.
Day 7: Cappadocia -Ankara – Bolu (B -L – D )
After breakfast , departure . Visit handmade carpet factory and shopping. Than Departure to Ankara via Salt Lake (PH) . After Lunch, go to Ankara and sightseeing highlights include the magnificent Ataturk Museum.(Anitkabir) (E) Ataturk Museum, where you will be able to see some of Ataturk belongings such as library, clothes, madols, study room. We will have rare chance to see the view of city of Ankara and visit Ankara Castle with bird eye view from a distance.Than drive to Bolu. Dinner and Overnight at Hotel in Bolu.
Day 8: Bolu – Istanbul (B -L – D )
After Breakfast at hotel , Departure to Istanbul on arrival Bosphorus Cruise by private boat. After lunch at fish restaurant , halfday city tour visit the Egyptian Market (Spice Bazaar) built in 1664, the perfect place to shop for herbal medicine,Turkish Delight (lokum) spices, teas, caviar and many other flavours. Than visit and shopping at Grand Covered Bazaar. After Dinner at local restaurant,overnight in Istanbul.
Day 9: Istanbul – Kuala Lumpur (B -L – X )
Early morning After breakfast, check out and transfer to the Airport for departure.
Day 10: Kuala Lumpur
Arrive in Kuala Lumpur International Airport (KLIA) with great memories of Turkey.
---