Aoteatoa New Zealand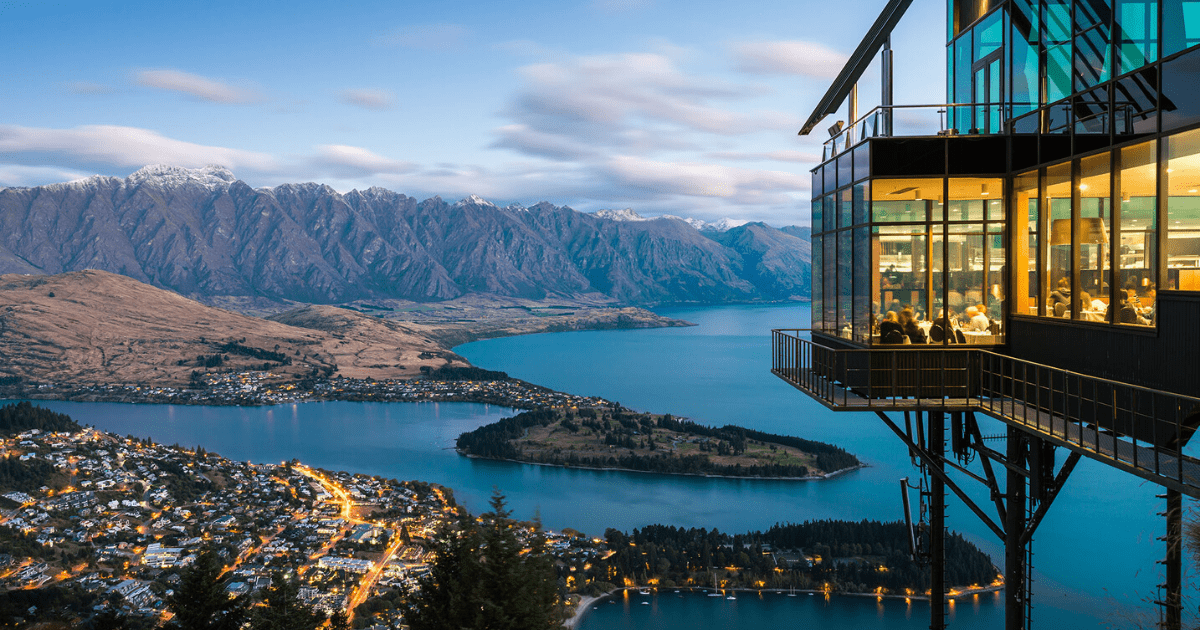 Travel Package by Apple Vacations and Conventions
From RM14,299 / person
---
Overview
Day 1: KLIA
Depart from KLIA
Day 2: Arrive in Christchurch
Christchurch City Tour - Upon arrival in Christchurch, embark on a city tour by bus, passing by some of the attractions such as Cathedral Square and Bridge of Remembrance. Take a stroll in the Botanical Garden (floral dates are subject to seasonality), before coming aboard the Punt (a handcrafted flat-bottomed boat) and glide along the tranquil Avon River.
Day 3: Christchurch - Lake Tekapo - Mount Cook National Park
Lake Tekapo Stopover - Head inland to the picturesque Lake Tekapo for the sweeping views of majestic Southern Alps, before walking to the Church of Good Shepherd.
Mt. Cook National - Park Mt. Cook, the highest mountain peak in New Zealand, is located here. Proceed to the sparkling turquoise blue Lake Pukaki in Mt. Cook Region to admire the best view of Mt. Cook.
Day 4: Mt. Cook Region - Cromwell - Te Anau
Depart for Queenstown, en-route to High-Country Salmon Farm and savour yourself with fresh salmon (at own expenses). Next, continue our journey to Queenstown and drive past Cromwell, where you can try some of the local produced fruit (at own expenses) at the famous fruit stall, Jones Family Fruit Stall.
Day 5: Te Anau - Milford Sound - Queenstown
Milford Sound - On the road to Milford Sound (dubbed 'eighth wonder of the world'), stop over at some beautiful natural spots such as Eglinton Valley, Mirror Lake and Monkey Creek. Upon reaching Milford Sound, embark on the Scenic Cruise and be awed with the fjordlike landscape.
Day 6: Queenstown
Arrowtown Tour - Visit the Arrowtown, the historical gold mining town that was built in the 1860s during the gold rush period. Get your adrenaline pumping with Bungy Jump (two optional tours) in Kawarau Bungee Jump Site!
Stratosfare Restaurant, Queenstown - There's nothing awesome than having a sumptuous dining experience with the best panorama of Queenstown!
Day 7: Queenstown Auckland - Rotorua
Transfer to domestic airport for flight to Auckland. After dinner, transfer to hotel in Rotorua for rest.
Day 8: Rotorua
Rotorua Tour (I) - Get out on a real New Zealand Farm in Agrodome Eco Farm! Showcasing various breed of sheep, be prepared to get your hands dirty to feed the sheep and alpaca, as well as witness a live Sheep Shearing Demonstration.
Maori Hangi Feast and Concert Haere Mai - ('Welcome' in Maori language)! Tonight, be braced for a most traditional welcome to the North Island of New Zealand. Enjoy the fascinating Maori cultural performance and savour the delightful Hangi feast.
Day 9: Rotorua - Matamata - Auckland
Rotorua Tour (II) Proceed to spa town – Rotorua, a place that was shaped by the volcanic activities from 1,000 years ago. Entrance to Te Puia Thermal Reserve and Kiwi Bird House to learn how to make Maori handicrafts, meeting the national icon - Kiwi bird as well as visiting the hot mud pool.
Next, savour the great taste of wine with winery tour.
Hobbiton Movie Set Tour Visit this unique farmland, a fairy-tale place as featured in The Hobbit and The Lord of the Rings film trilogies. Immerse yourself in the sights, smells, sounds and tastes of the Shire.
Day 10: Auckland - Waitomo
Waitomo Caves Tour Welcome to the world of fairy-tale as you enter the underground limestone caves, where the illuminating glow worms twinkle like the night sky.
Auckland City Tour Discover Auckland's iconic landmarks such as Harbour Bridge and Auckland University. Explore the marine world in Kelly Tarlton Sealife Aquarium, featuring endangered Antarctic species as well as the King Penguins. Thus, standing at 328m, Sky Tower is the tallest tower in Southern Hemisphere. Step in the Observation Sky Deck for the city's best view before heading back home.
Day 11: Arrive home
Transfer to airport for departure flight home after breakfast. Arrive home with sweet memories.
---