Hokkaido Autumn Romance Premium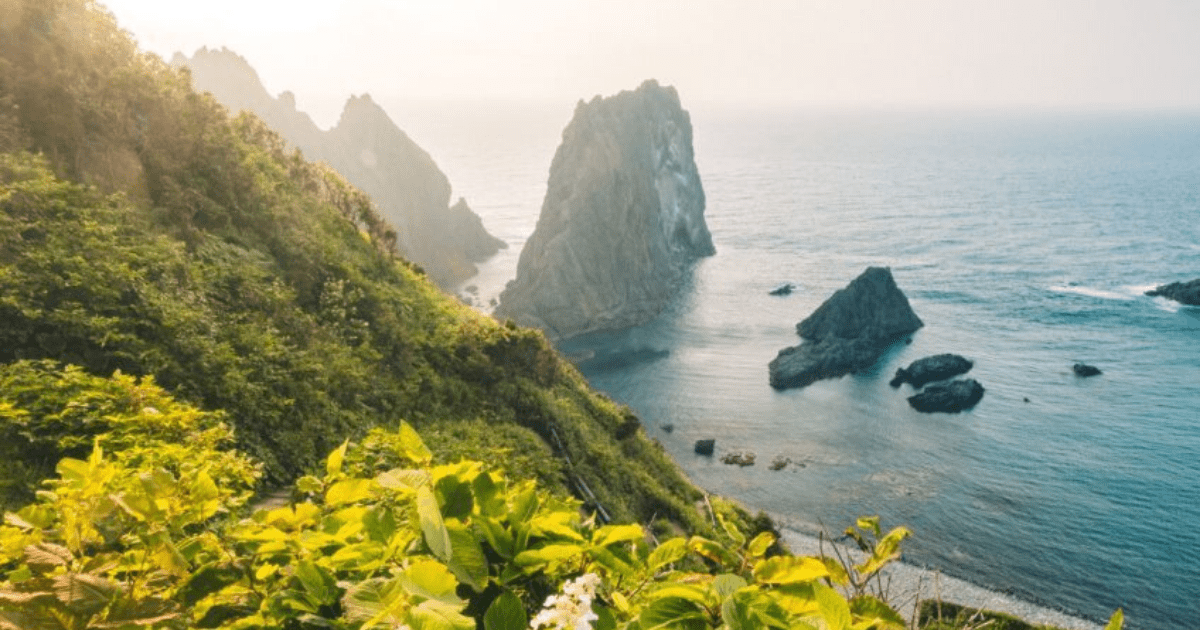 Travel Package by Apple Vacations and Conventions
From RM9,999 / person
---
Overview
Day 1: Kuala Lumpur / Hokkaido
Assemble at airport for your flight to Japan.
Day 2: Chitose Salmon Aquarium ~ Jikokudani ~ Date Jidaimura ~ Midoro No Kaze Onsen
- [Chitose Salmon Aquarium] Known as the hometown of salmon, Along with the largest tanks in japan, it has near to 60 types of northern freshwater fish that the bred and available for visitors to view in the observation room.
- [Jigokudani] Columns of hot water and steam belching from small crevices, resembling hell.
- [Date Jidaimura] A historic theme park highlighting the Edo Period, one of the most attractive era in Japanese history. Experience ancient Japan dating back 150 years.
- [Midori no Kaze Onsen] One of the largest open-air hot spring baths in Japan, measuring over 150 square meters. Enjoy the silence of nature, set your eyes on the pure lush forest and rejuvenate the mind, body and soul.
Day 3: Lake Toya ~ Mt Usuzan ~ Bear Ranch ~ Fruit Picking
- [Lake Toya] Japan's 3rd largest volcanic caldera lake. This ice-free lake never freezes, even in winter when the temperature falls quite drastically.
- [Mt. Usuzan] Take a ropeway here for a scenic view of the active volcano rising from the valley. Panoramic views of Lake Toya and Mt. Showa Shinzan can be viewed from Usuzan. *Subject to weather condition*
- [Bear Ranch] Brown bears are Japan's largest wild animal and only lives in Hokkaido.
- [Fruit Picking] Enjoy picking fruit at a famous fruit village. *Subject to seasonality*
- [Rusutsu Resort] Overnight at Hokkaido's famous resort.
Day 4: Lake Shikotsu ~ Eniwa Valley ~ Hoheiyo Dam ~ Sapporo
- [Lake Shikotsu] The most prominent features in ShikotsuToya National Park, together with Lake Toyako. Both are caldera lakes, which are formed from collapses in the earth after volcanic activity
Day 5: Otaru ~ Nikka Whisky Yoichi Distillery ~ Tanukikoji
- [Otaru] A small harbour city located northwest of Sapporo.
- [Otaru Canal] A picturesque century old stone warehouses along the nostalgic canal.
- [Otaru Handicraft Street] Renowned for its glass handicrafts, music box museum, art gallery, ice-cream & dessert shops. A perfect place for a stroll, souvenir shopping and to satisfy your sweet tooth!
- [Nikka Whisky Yoichi Distillery Factory] Take a visit to enjoy & taste good Japanese Whisky.
- [Tanukikoji Shopping Arcade] Have fun shopping here with more than 150 shops ranging from souvenirs, clothing, cafes, snacks and etc. Drive past Susukino, Sapporo's most famous night life and entertainment area
Day 6: Former Government Building ~ Odori Park ~ Okurayama ~ Hokkaido Shrine ~ Factory Outlet
- [Hokkaido's Former Government Building] - One of the Sapporo's major landmark. Drive past the classical Sapporo Clock Tower. - [Odori Park] Located in the heart of Sapporo and Hokkaido's famous Sapporo Snow Festival is being held here every year. The 147.2 meters high Sapporo TV Tower is an attractive landmark of the park.
- [Okurayama Olympic Ski Jump] - Renowned for its ski jump and was used during 1972 Sapporo Winter Olympic.
- [Hokkaido Shrine] - Built in 1869 and is one of the most popular temples in Hokkaido.
- [Branded Factory Outlet] - One of the famous factory outlet of branded items on sale
Day 7: Hokkaido / Kuala Lumpur
Proceed to airport for your flight back to home with unforgettable memories.
---