Central Japan + Gassho Village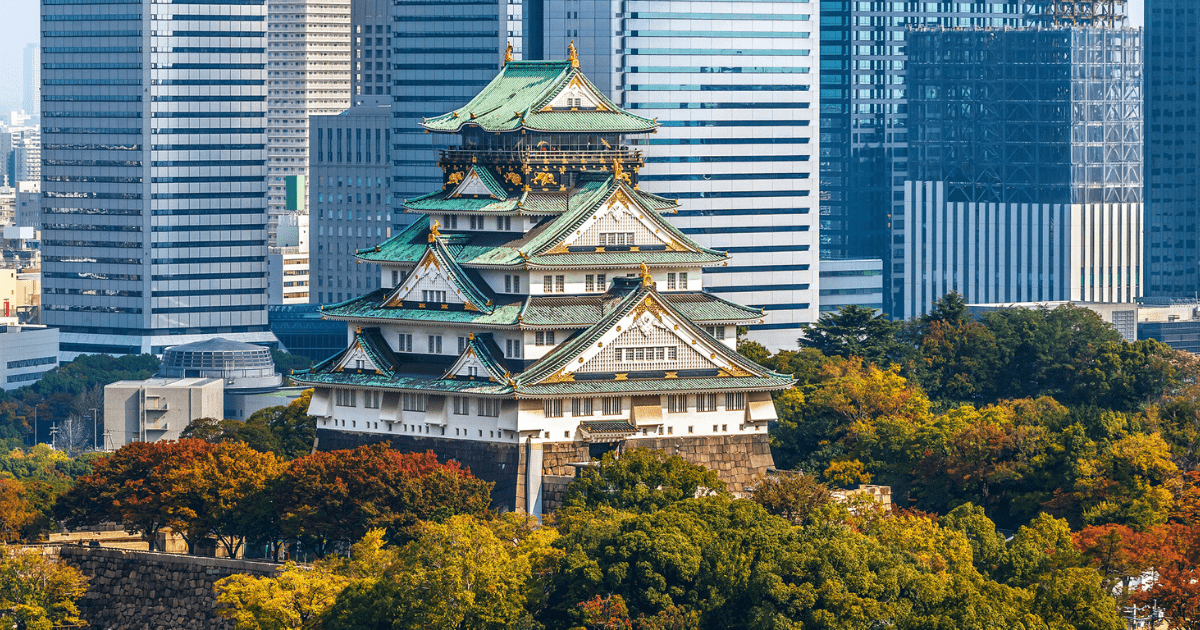 Travel Package by Apple Vacations and Conventions
From RM5,999 / person
---
Overview
Day 1: Kuala Lumpur / Nagoya
Assemble at airport for departure flight to Japan.
Day 2: Tagata Shrine - Enakyo Gorge - Gero Onsen
● Tagata Shrine: The "Secret Shrine of Japan" symbolising manhood.
● Enakyo Gorge: Located on the Kiso River with giant strange and mysterious rocks along the river. Enjoy the beautiful and magnificent scenery of Ena's nature.
● Gero Onsen: Overnight in Gero regarded as one of Japan's three famous hot springs and labelled as "Beauty enhancing hot spring water". Enjoy the tranquility of this onsen with a history of over 1,000 years
Day 3: Shirakawago Gassho Village - Omicho Market - Kenrokuen - Kanazawa Castle
Village of Shirakawa-go
Registered as UNESCO World Heritage Site in 1995, it is famous for the thatched roof houses known as Gasshozukuri. known as Gassho-Zukuri (literally known as hand in prayer), which is characterised by steeply slanting roof resembling two hands joined in prayer.
● Deai Bridge: A suspension bridge which connects between Shirakawa-go Gassho villages.
● Myozen-ji: Known for its unique thatched roof gate "Shoromon. Impressive transom carvings inside the building and beautiful yew trees is said to preserve harmony within the grounds.
● Omicho Market: Kanazawa's largest fresh food market since the Edo Period with over 170 shops and stalls.
● Kenrokuen Garden: One of Three Great Gardens of Japan with an area of 11.4 hectares.
● Kanazawa Castle: A large, well-restored castle in Kanazawa. Though it was burnt down several times over the centuries, the castle's Ishikawa-mon Gate still remains.
Day 4: Gokayama - Hida Takayama Old Street - Shin-hotaka Ropeway
● Gokayama: Which means five valleys, also listed as a UNESCO World Heritage Site. The houses are uniquely built in the style called "Gassho-zukuri" and have three or four floors. The steep roofs are sloped in 60 degrees to prevent snow building up on them, and no nails are used in the construction of these houses.
● Hida Takayama Old Streets: Streets are lined with beautifully preserved Edo-style townhouses with a small watercourse.
A pleasant glimpse into the history and culture of this old town.
● Shin-Hotaka Ropeway: Immerse in the panoramic view of the Northern Alps, while experience Japan's first ever double decker gondola ropeway. In winter, stroll through a 3-metre high Snow corridor
Day 5: Gujo-hachiman - Hakurankan Dance Museum - Food Replica Factory + Diy
● Gujo-Hachiman: A charming historical town that still preserves the traditional townscape with many historical buildings and original waterways from the 17th century. Stroll through this picturesque old street known as the "Little Kyoto".
● Gujo-Hachiman Hakurankan Museum: Showcasing the town's history and its famed Gujo Odori Dance Festival with 10 types of traditional Japanese dance.
● Food Replica Factory + DIY: Make your own food replica in Gujo Hachiman - where 80% of Japan's food samples are made.
Day 6: Nabana No Sato - Factory Outlet - Jr Central Towers
● Nabana no Sato: An immense oasis creating a harmony between abundant nature and rich facilities. Tour around giant greenhouse Andes Flower Garden / Begonia Garden to watch the blooming flowers.
● Branded Factory Outlet: One of the famous factory outlets of branded items on sale.
● JR Central Towers: Modern landmark in Nagoya rise elegantly above Nagoya Station and is the largest shopping district in Chubu.
Day 7: Nagoya / Kuala Lumpur
Proceed to airport for your flight home with unforgettable memories.
---