Inner Mongolia / Datong / Beijing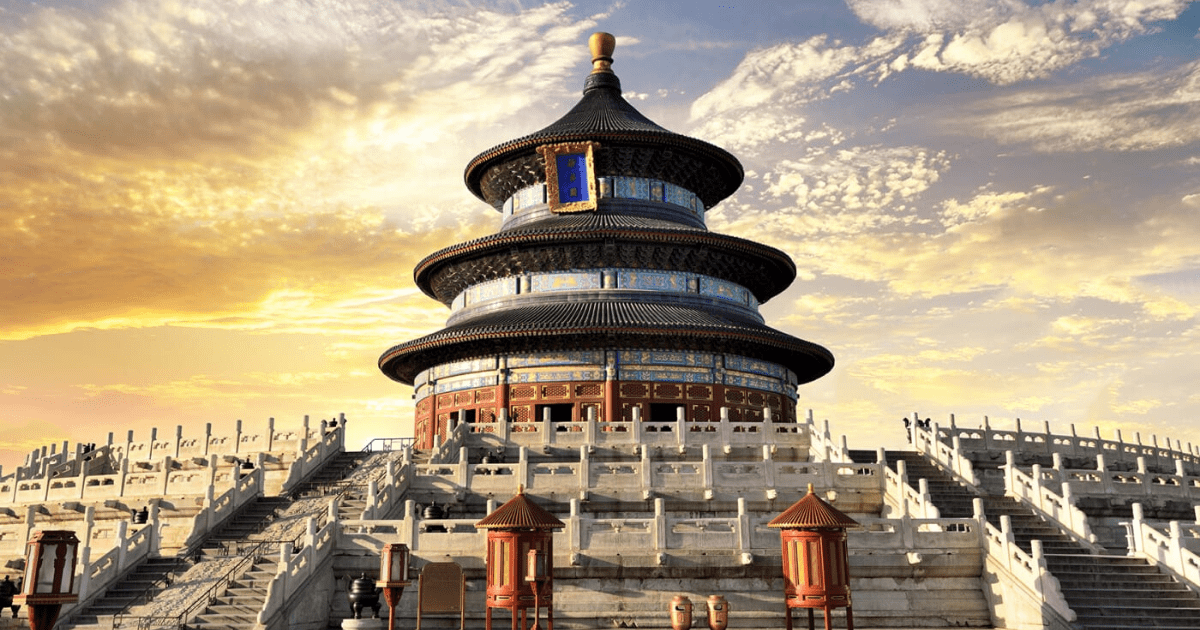 Travel Package by Malaysia Harmony
From RM3,999 / person
---
Overview
Day 1: Kuala Lumpur - Beijing
Assemble At Klia For Your Flight To Beijing City.
Day 2: Beijing (speed Train 2.10hrs) - Hohhot
- Morning transfer to Hohhot. Hohhot Mongolian word for 'Qingcheng', where 'call and' as cyan mean, 'Haute' for the city , castle meaning. Due to the city centre by a large North Castle, so named. - Zhaojun Museum - Inside the museum are many scenic spots, like Zhaojun Tomb, Museum of Hun Culture, Chan Yu Big Tent, Heqin Palace, Zhaojun Room and Painting & Calligraphy Room. Zhaojun Museum has now become one of the key cultural relics under the jurisdiction of Hohhot.
- Dazhao Temple Hohhot - Inner Mongolia China Yuquan District in the south a large Tibetan Buddhist monasteries belonging to the Gelugpa (Yellow Sect). - Dazhao Temple - where 'church' in Tibetan temples intended. Chinese name was originally 'Philip Tsz Temple', later renamed ' immeasurable Temple because a temple dedicated to Buddha silver, also known as 'silver temple'
Day 3: Hohhot - Xilamuren Grassland
- Xilamuren grassland- Way through the Yinshan Mountains Range .Upon arrival ,the horse back ethnic group will welcome your arrive with VIP welcome ceremony-XiaMa wine and Hada toast Bowl ceremony.
- Including grasslands Horse riding/Carriage-(Only include visits Nomads families & Obo Hill ) You can add on more activity at grasslands your own expense.
- Horse racing and Mongolian Bock, Campfire: watch -horse racing and Mongolian Bock (Wrestling) show (30 minutes), dining banquet Mongolian Mongolian singer to you my highest etiquette , held a 'night on the Grassland' campfire under the night sky, with the Mongolian singing and dancing girl guy. (If raining at night, campfire cancel, replace with an indoor cabaret)
Day 4: Xilamuren Grassland (280km/4hrs) – Ken Silver Sand Bay(60km/1hrs) - Ordos City
Ken Silver Sand Bay - Ken Silver Sand Bay, also known as sand ring ('Silver Ken' as Mongolian, meaning 'permanent'), ranking China first in sand ring, called the king of sand ring. Sand Bay tourist attractions is the National Tourism Bureau launched the 'first line of the country tourist attractions,' one of China AAAAA level scenic spot. (Including cable & desert activities camel ride, car surfing, sand boarding, performance program 'Ordos Wedding' etc, Sand Socks)
Day 5: Ordos City – Mausoleum Of Genghis Khan - Hothot
The Mausoleum of Genghis Khan- is a temple dedicated to Genghis Khan, where he is worshipped as ancestor, dynastic founder, and deity. The temple is better called the Lord's Enclosure, the traditional name among the Mongols, as it has never truly contained the khan's body.
Day 6: Hothot - Zhangjiakou
- The Inner Mongolia Museum (Monday Closed)-The main building area of the building is more than 50,000 square meters, which is composed of the exhibition hall area, cultural relics warehouse area, audience service area, business research area and multi-purpose hall.
- Jiming- It is located under Jiming Mountain on the north bank of Yanghe River, northwest of Huailai County, Zhangjiakou City, Hebei Province. In 2001, it was announced by the State Council as a national key cultural relics protection unit.
Day 7: Zhangjiakou (200km/3.5hrs) - Beijing
Juyongguan Great Wall- Travel to one of the seven wonders of the world, like a dragon Pentium flying in the mountains among the Juyongguan Great Wall. The appearance of the 2008 Olympic Stadium Bird's Nest and the appearance of the National Aquatics Center Water Cube to stroll Olympic Avenue.
Day 8: Beijing- Kuala Lumpur
Arrival Kuala Lumpur.
---